Record number of Australian delegates to attend Content London
More than 85 Australian delegates, a record number and more than double the previous year, will attend Content London next week.
The Australian delegation includes representatives from the following production companies (projects they are known for in brackets): 
Ambience Entertainment
(Tomorrow When the War Began) 
Arenamedia
(The Warriors) 
Beyond Distribution
(Mythbusters) 
Blackfella Films
(Deep Water) 
Bowerbird Productions
(Red Earth) 
Burberry Productions
(Animalia) 
Carver Films
(Sunshine) 
CJZ
(The EX-PM) 
Clandestine TV
(Pulse) 
Comedy Waltz
(Outback PI) 
Context Media
(Black Phoenix) 
December Media
(The Doctor Blake Mysteries) 
Easy Tiger Productions
(Doctor Doctor) 
Essential Media
(Jack Irish) 
Every Cloud Productions
(Miss Fisher's Murder Mysteries) 
Factor 30 Films
(Aussie Rangers) 
Frank Worldwide 
Fred Media
(Vet on the Hill) 
FremantleMedia Australia
(Picnic at Hanging Rock) 
Gambit Media
(Young Vikings) 
Goalpost Pictures
(Cleverman) 
Guesswork TV
(Rosehaven) 
Hoodlum
(Secrets and Lies) 
Jungle
(No Activity) 
Kojo Entertainment
(The Club) 
Lingo Pictures
(Wake in Fright) 
Ludo Studio
(Doodles) 
Matchbox Pictures
(Glitch) 
Playmaker Media
(The Wrong Girl) 
Porchlight Films
(The Kettering Incident) 
Princess Pictures
(My Year 12 Life) 
RevLover Films
(Diary of an Uber Driver) 
Roadshow Rough Diamond
(Romper Stomper) 
See Pictures
(The Little Death) 
Seven Studios
(Fury) 
Subtext Pictures
(Dead Lucky)
Independent Australian screen creatives also in attendance include Vanessa Alexander (The Secret Daughter), Jane Allen (Cleverman), Chris Corbett (Newton's Law), Liz Doran (Doctor Doctor), Luke Eve (High Life), David Hannam (Red Earth), Elise McCredie (Sunshine), Judi McCrossin (The Wrong Girl), Stuart Page (Cleverman) and Geoffrey Wright. 
Australian broadcasters ABC, SBS, Foxtel, Nine Network, Seven Network and Stan, as well as state screen agencies Create NSW and Film Victoria, will also have resprestatives in attendance.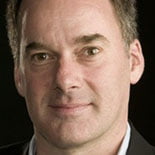 Graeme Mason
, CEO, and
Lisa Duff
, Production Investment Manager, will represent Screen Australia. Mason said: "There has been an increased demand globally for high-quality television drama and we have seen that Australian stories are resonating with audiences around the world. Content London provides an opportunity for Australia's most successful and in demand screen creatives to form international partnerships to bring bigger and bolder projects to screens." 
For more information about the Australian creatives in the delegation, including contact details and bios, please visit the new festivals and markets showcase on Screen Australia's website. 
Two Australian dramas have been nominated for C21's International Drama Awards, High Life (Best Digital Original Drama) and Top of the Lake: China Girl (Best Returning Drama Series). 
Australian speakers will feature in the following panels, see the full Content London program for more details. 
Monday 27th November at 11.30am
Development Slate 1
Leading broadcasters, producers, financiers and distributors take us inside their development slates, unveil new productions and explain their strategies for further scripted development. 
Speakers:
David Maher, Playmaker Media, Founder 
Tony Wood, Buccaneer Media, CEO 
Atar Dekel, Keshet International, Head of Scripted Global Co-productions 
Nicola Shindler, RED Production Company, Executive Producer 
Moderated by Dominic Shreiber 
Tuesday 28th November at 11.30am 
Hot Properties 2 featuring Kiss Me First and Harrow and One Night
Hear about how the hottest upcoming dramas were created, packaged and developed, see early rushes and discover further opportunity for other partners to be involved. 
Speakers: 
Melanie Stokes, Kindle Entertainment, Joint MD 
Bryan Elsley, Balloon Entertainment, MD and Writer 
Sally Riley, ABC, Head of Scripted Production 
Tracey Robertson, Hoodlum, CEO
Anders Tangen, Viafilm, Producer, 
Oystein Karlsen, One Night, Writer / Director 
Moderated by Ali May 
Tuesday 28th November at 2.00pm
Shortform Drama Futures
Mobile video viewing has exploded thanks to the rise of smartphones, investment from telcos and platforms like YouTube, Facebook and Snapchat, prompting a resurgence of interest in short-form scripted entertainment. Hear from those at the cutting edge. This session is produced in association with FutureMedia.
Speakers: 
Luke Eve, More Sauce, Writer/Director & Executive Producer
Gilles Galud, Studio + Production, MD 
Håkon Moslet, NRKp3, Head of TV 
Marisa Clifford, Pulse Films, Co-founder and CEO 
Moderated by Jonathan Webdale 
Tuesday 28th November at 5.00pm 
Australian Drama Focus
Leading commissioners and producers discuss the current trends in Australia and shine a light on the most exciting creative talent and titles coming out of the market. This session also suggests how best to work with Australians and understand what the major players are looking for. This session is co-produced by Screen Australia. 
Speakers: 
Ross Crowley, Foxtel, Director of Programming 
Graeme Mason, Screen Australia, CEO 
Sue Masters, SBS, Head of Scripted 
Sally Riley, ABC, Head of Scripted Production 
Andy Ryan, Nine Network, Co-head of Drama 
David Taylor, Playmaker Media, Founder 
Jenni Tosi, Film Vic, CEO
Moderated by Ed Waller 
Wednesday 29th November at 10.00am 
Romper Stomper Case Study
Original creator Geoffrey Wright will present a one hour case study that tells the story of how his classic film Romper Stomper is being refreshed as a six-hour series. 
Speakers:
Nicky Davis Williams, DCD Rights, CEO 
John Edwards, Producer, Roadshow Rough Diamond 
Nick Forward, Chief Content Officer, Stan
Pilar Perez, DCD Rights, Head of Acquisitions 
Geoffrey Wright, Director/Writer
Moderated by Michael Pickard