McMafia case study at Content London
The inside story of McMafia, the highly anticipated AMC/BBC/Cuba Pictures copro, created by Hossein Amini and James Watkins and directed by Watkins will be unravelled in a one-hour case study at Content London.
The eight-part mini-series was inspired by the 2008 book of the same name by journalist Misha Glenny and stars James Norton as the British-raised son of a Russian mafia boss trying to escape the ties of organised crime.
It is a coproduction between BBC One, AMC and Cuba Pictures and will air in 2018.
We hear how the project was created, packaged, financed and is being produced.
SPEAKERS IN THIS SESSION INCLUDE:
Hossein Amini
Screenwriter
Hossein Amini is a film writer who was nominated for an Oscar for his adaptation of Henry James' classic novel Wings of a Dove, which starred Helena Bonham Carter, Linus Roach and Alison Elliott.
He has also written Jude, starring Kate Winslet and Christopher Ecclestone, which won the Edinburgh Film festival prize for Best British Film, and has worked on Gangs of New York, starring Daniel Day Lewis and Leonardo di Caprio, as well as The Four Feathers with Heath Ledger.

In 2011 he wrote the screenplay for Drive starring Ryan Gosling and Carey Mulligan, which was nominated for the Palme d'Or at the Cannes Film Festival and was nominated for Best Film at the BAFTAs 2012.
In 2014 Hossein made his directorial debut with his own adaptation of Patricia Highsmith's The Two Faces of January, starring Vigo Mortensen, Kirsten Dunst and Oscar Isaac.
He is currently working on McMafia and The Alienist for Paramount.
James Watkins
Screenwriter/director
James Watkins directed the box office sensation The Woman In Black, the most successful British horror film since records began.

He made his directing debut with the critically acclaimed thriller Eden Lake. Described by The Guardian as 'the best British horror film in years', it won the Empire Award for Best Horror, the Jury Prize at Sitges Fantasy Film Festival and Best Director at Fantasporto.
Between 2001-2007 James had a first-look writing deal with Working Title Films. Under this deal, he wrote several scripts including: My Little Eye, a dark satire on the world of reality television, which was released theatrically in the UK in 2002 to critical acclaim and commercial success. James has also written screenplays for Warner Bros, Pathe, Film Four, and BBC Films. He is writer and director on McMafia.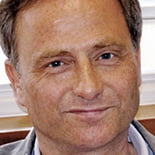 Nick Marston
CEO and executive producer, Cuba Pictures
Nick Marston joined Curtis Brown in 1997 and throughout his years of being an agent has built a list comprising of some of the UKs biggest talent. In 2008 he became the CEO and executive producer at Cuba Pictures, the aim of the company being to utilise the strength of Curtis Brown's talent to create high quality film and television.
Since its inception Nick has produced Boy A starring Andrew Garfield, adapted by Mark O'Rowe and directed by John Crowley and Broken, Rufus Norris' directorial debut, also written by Mark O'Rowe, featuring Tim Roth, Rory Kinnear and Cillian Murphy.
2015 saw the release of Coalition written by James Graham and directed by Alex Holmes for Channel 4, Jonathan Strange and Mr Norrell for BBC One, adapted by Peter Harness from the Susanna Clarke novel and directed by Toby Haynes, London Road the film adaptation of the National Theatre showdirected by Rufus Norris, which opened with 5 star reviews from both The Guardian and Time Out, and David Farr's directorial debut with his script The Ones Below. Nick was an Executive Producer on all these projects.
Cuba Pictures also produced with a 3-part thriller, Paula, for BBC2 written by Conor McPherson, directed by Alex Holmes. The show starred Denise Gough and Tom Hughes and aired in May 2017. The company is currently in post-production with McMafia.
Helen Jackson 
Chief content officer, BBC Worldwide

Helen is the Chief Content Officer at BBC Worldwide. She drives the creative and commercial vision for BBC Worldwide's Content strategy covering partnerships, development, co-production and acquisition activity. At the heart of this strategy is championing the best of British production and writing talent combined with innovative funding models and partnerships. Through a culture of strong business support, speed of response and creative freedom the company has deepened partnerships with some of the UK's best independent producers including Baby Cow, Clerkenwell, Drama Republic, Lookout Point, Greenbird, 72 Films, House Productions, Original Talent (Cuba and Curtis Brown), Two Cities, Various Artists and Expectation Entertainment. Over the last three years, BBC Worldwide's annual investment into Content has averaged £180m.
Elizabeth Kilgarrif
Senior commissioning editor for drama, England & Scotland, BBC

Liz Kilgarriff is a Senior commissioning editor for BBC Drama in England and Scotland.
Liz joined the BBC as a Commissioning Editor in August 2015 and has been responsible for work across the breadth and range of BBC Drama including the adaptation of BBC One's Strike series based on the novels by J.K. Rowling writing as Robert Galbraith, BBC One Sunday night fan favourites Call The Midwife and Poldark, Mike Bartlett's Doctor Foster (series 2), The Last Kingdom, Death in Paradise and BBC3's innovative new short form drama series, Overshadowed.
Liz's upcoming dramas include epic new BBC One drama McMafia, an adaptation of Jessie Burton's The Miniaturist, Hard Sun from Luther creator Neil Cross, Age Before Beauty from Debbie Horsfield, Kay Mellor's Love, Lies and Records, Peter Straughan's adaptation of The Three, Richard Warlow and Tom Shankland's The Serpent, 6-part thriller series Informer from upcoming writers Rory Haines and Sohrab Noshirvani – and a new 4-part series of award-winning Luther.
Also recently announced from her Scottish slate is psychological drama The Cry, adapted from the Helen FitzGerald novel – and a contemporary legal thriller, The Victim.  
Liz was previously Executive Producer for BBC in-house Drama working on titles including Luther,
BBC3's Thirteen, Cranford, Tess of the D'Urbervillesand Upstairs Downstairs. She was promoted to Senior Commissioning Editor for England and Scotland in May 2017.
Content London has sold out for the past two years.
TIER 1 & TIER 2 tickets have already sold out.
TIER 3 tickets are currently available priced at £799.
CLICK HERE TO GET YOUR TIER 3 TICKET AND SAVE £100.
The International Drama Summit is the most significant gathering of the global scripted community in the calendar. More than 1200 executives come together to share new projects, discuss coproduction opportunities, hear from the world's leading players and engage around an unrivalled programme of screenings, conferences, awards and much more. This year we move to the award-winning Kings Place venue, with improved facilities, meeting space catering and a host of new session formats, premieres and networking events.
Content London opens with registration and a premiere screening on Sunday November 26, with the three-day event following on November 27/28/29. Be Part of The Story!
For full information on Content London CLICK HERE
.
Confirmed Content London speakers include:
Wayne Garvie

President, international production

Sony Pictures Television

Karen Bailey

Senior vice president, original programming

Starz

John Morayniss

Co-president, film, television and digital

Entertainment One

Tom Hastings

Director, drama, original programming

Bell Media

Ruth Berry

Managing director

ITV Studios Global Entertainment

Miguel Salvat

Commissioning editor of original programming

HBO España

Andy Ryan

Co-head of drama

Nine Network Australia

Ed Sayer

Head of original commissioning

Discovery Networks International

Hamish Mykura

EVP programming and development

National Geographic Global Networks

Keren Shahar

COO and president of distribution

Keshet International

Patricia Hidalgo

Chief content officer

Turner EMEA and International Kids Strategy

Tom Beattie

Head of kids and animation

Tiger Aspect Productions

Mike Beale

Managing director

Nordics & Global Creative Network, ITV Studios

Atar Dekel

Head of scripted global coproductions

Keshet International

Andrew Zein

SVP creative, format development & sales

Warner Bros. International TV Production

Nina Hahn

SVP, international production & development

Nickelodeon

Sue Goffe

Managing director & head of production

Studio AKA

CJ Fahey

General manager

VICELAND, EMEA & APAC

Eloise King

Digital programming executive & I-D global executive producer

VICE UK

Daniel Lennard

Executive producer

The Heroic Quest of the Valiant Prince Ivandoe

Randel Bryan

Managing director

Gunpowder & Sky International

Oli Hyatt

Managing director

Blue Zoo Animation

Chris Rose

Director of development and production

Beano Studios

Moritz Polter

Executive producer international TV series

Bavaria Fiction

Kristin Jones

Senior vice president, international programming

AMC and SundanceTV

Alon Aranya

Partner and executive producer

Scripted World

Michael Prupas

Executive producer & CEO

Muse Entertainment Enterprises

Frédérik Rangé

Director of acquisitions

Lagardère Studios Distribution

Jan Mocka

Producer, director, writer

Mocka Monitor

Thao Hoang

Head of distribution & partnerships

DEFY Media

Hakon Moslet

Head of TV & executive producer

NRK's Youth Department & Skame/Shame

Nadine Nonn

R.

Mentored by: Anna Winger, Screenwriter and novelist

Paul Roberts

The Bloody North

Mentored by: Bryan Elsley, MD & writer, Balloon Entertainment

Ryan Brown

The After

Mentored by: Chris Lunt, Screenwriter

Luke Eve

Writer/ director & executive producer

More Sauce

Nina Etspueler

Executive vice president creative operations

Red Arrow Entertainment Group

Dan Korn

Vice president programming

A+E Networks UK

Jamie Lynn

EVP, head of EMEA distribution

FremantleMedia

Jon Wax

Head of drama series & movies

YouTube Originals

Cat Lewis

CEO & executive producer

Nine Lives Media

Matt Graff

Managing director

Zig Zag Productions, UK