All3, Armoza, BBC, Endemol Shine, Vice, Warner Bros in for C21's Unscripted
C21's Unscripted Entertainment Forum, which takes place on November 27 as part of Content London, has added six new speakers to the line-up, from All3, Armoza Formats, BBC Factual, Endemol Shine, Vice and Viceland and Warner Bros.
These speakers join a stellar line-up of unscripted entertainment executives taking part in the one day event, which aims to provide a road map to the future of factual entertainment.
They include:
Alison Kirkham
Controller, factual commissioning, BBC

Alison Kirkham was appointed controller, BBC factual commissioning in September 2016. She had been acting in the role since May 2015 and before that she was head of commissioning formats and features for BBC One and BBC Two for five years.
CJ Fahey

General manager, Viceland, EMEA & APAC
CJ Fahey is general manager, Viceland, EMEA & APAC, responsible for the TV network's creative and strategic development, as well as overseeing all output across linear, mobile and multi-platform offerings. Having joined Vice in 2014, CJ was integral to the launch of Viceland in the US, working alongside co-presidents Eddy Moretti and Spike Jonze, on the development and production of the channel's award-winning content slate as well as channel branding. Prior to vice, CJ worked on corporate strategy and business development at Fox Networks Group, as well as Fox International Channels and National Geographic Channels in Rome, Italy, having focused on programming and international channel launches.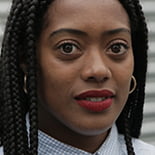 Eloise King

Digital programming executive & I-D global executive producer, Vice UK
Eloise King is digital programming executive, Vice UK and global executive producer, i-D. Across Vice's multi-award winning content business, King has been instrumental in the production and programming strategy of cross-platform documentaries and factual series, including vice.com feature length reports, 'Acid Attacks'; 'Raised Without Gender'; and 'Targeted Individuals'; i-D films 'Grace Neutral Beauty', 'Global Street Style Ukraine' and 'JME x Jeremy Corbyn'; and Viceland TV series 'Needles & Pins'.
Throughout her career, King's work as both producer and director has a strong focus on telling powerful human-interest stories from the perspective of marginalised voices, most notably: 'Kids Behind Bars' (ITV / BBC3), 'The Divorce Clinic' (BBC2) and 'Gurls Talk' (i-D). As co-founder of Women on Docs, she also curates monthly screenings and panel events celebrating the contribution of women to documentary film.
Prior to Vice, King's documentary production credits have ranged across several International territories including: MTV, Channel 4, E4, BBC, BBC New York, ITV, The Fine Living Channel US and Al Jazeera English. Eloise started her career with, Pulse Films, before working under the auspices of filmmaker, Paul Hamann.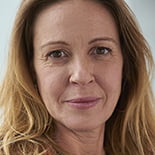 Kim Shillinglaw

Director of factual, Endemol Shine UK
Kim Shillinglaw became director of factual at Endemol Shine UK in September 2016. She is the strategic lead for factual programming across the group, and oversees factual production companies Dragonfly, Dragonfly West, DSP (Darlow Smithson Productions) and Tigress.
 Prior to joining Endemol Shine UK, Kim was controller of BBC Two and BBC Four, a post she held from April 2014.  Some of the hundreds of hours she commissioned during that time included the award winning Real Marigold Hotel, Exodus, Mum, Boy Meets Girl, Hugo Blick's Africa, Zadie Smith's NW, The Dresser, American Crime Story: OJ Simpson, Versailles, Muslims Like Us, Hospital, The Super Rich Season, Chinese School, Employable Me, The Town That Took On The Taxman, Slum, World's Busiest Railway, Inside The Factory, Great Pottery Throwdown, Extra Slice and Robot Wars.
Jane Turton
Chief executive officer, All3Media
Jane Turton was appointed chief executive officer of All3Media in 2015, following the acquisition of the business by Discovery and Liberty Global.  She is responsible for setting and implementing the businesses' global strategy, and driving growth both organically and through acquisition in the UK and internationally.  Working with Sara Geater, COO, a main focus is to ensure that the Group has the best creative talent working in an environment that is all about creative excellence. Jane oversees a network of award winning independent production and distribution companies organised in a federal structure within the All3Media Group. She has a deep understanding and experience of broadcasting and production, combing business acumen and creative skills. Jane joined All3Media in 2008 as director of business development and business affairs and deputy COO, becoming COO in 2011. Prior to joining All3Media, Jane held the position of director of commercial and business affairs at ITV Network having previously been Director of Business Affairs at ITV Studios.
Jane's career in television started at the newly established Meridian Broadcasting in 1993, during its conception and merger with Anglia and HTV Productions, leading to the formation of United Productions. Subsequently at Granada Television, she was involved in its merger with Carlton Television. Jane's early career includes a period as a consultant with auditors PwC.
Andrew Zein
SVP creative, format development & sales, Warner Bros. International TV Production 
Andrew is responsible for the identification, development and exploitation of Warner Bros. formats outside the US. He oversees all creative aspects of the development and production of programming and the licensing of these products. His role also incorporates format acquisitions from local producers around the world, IP management, format sales and international distribution.
With a mandate of establishing operating production companies in major territories globally, WBITVP acquires production companies which develop original local programming, create locally produced versions of programs owned by the Studio and add new complimentary formats to its catalogue for worldwide distribution.
Avi Armoza
Founder & CEO, Armoza Formats
Avi is one of Israel's leading film and television producers, with extensive experience in the field of executive management and corporate development.
In 2005, he founded Armoza Formats, and has led it to become a key player in the international formats market, spearheading the emergence of innovative and compelling content with a cross-platform perspective.
Prior to founding Armoza Formats, Avi Armoza was the VP of content and business development at the Jerusalem Capital Studios (JCS), Israel's leading Media Company, where he had overall management responsibility for the company's productions and content creation activity. In that position Avi was also responsible for the JCS corporate business development activity in Israel and abroad.
Confirmed speakers at Unscripted include:
CLICK HERE TO GET YOUR EARLYBIRD TICKETS FOR £299.
For full information on Content London CLICK HERE
.