BBC, DR, Turner, Nickelodeon, Studio AKA in for Kids Content Futures
Eight new speakers have joined the line-up for C21's Kids Content Futures, the one-day conference that takes place on November 28 as part of Content London.
The event will provide a host of networking opportunities alongside stimulating sessions featuring some of the most active commissioners and producers of children's content working in the business today.
CLICK HERE
TO GET YOUR EARLYBIRD TICKET AND SAVE £100.
An action-packed day of sessions, case studies and keynotes will provide a road-map to the future of children's screen-based entertainment.
New speakers include:
Kay Benbow

Controller, CBeebies
CBeebies is the BBC's service dedicated to the under sixes. Kay commissions all content across all platforms – TV, Online, Mobile, Apps and Radio. Under Kay's leadership, CBeebies has evolved in to a multi-genre, multi-platform offering and remains the UK's most popular channel for the pre-school audience. This success has been recognised by BAFTA with CBeebies named Childrens Channel of the Year four times since 2011. Over 2 million children watch CBeebies each week, and requests for CBeebies titles on the iPlayer and iPlayer Kids continue to increase.
Recent commissions include Apple Tree House, Pablo, Our Family, Where in the World, Do You Know?, Clangers, Down on the Farm, Go Jetters, CBeebies Stargazing, the CBeebies Prom, Goldilocks Ballet, A Midsummer Night's Dream and the three CBeebies Apps – Playtime, Playtime Island and Storytime.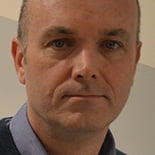 Marc Goodchild

Head of digital content strategy & product, Turner EMEA
Marc Goodchild joined Turner EMEA in January 2017 as head of digital content strategy & product. In this role, he is responsible for the overall content strategy and digital content vision for EMEA, working in close collaboration with all regional content and digital teams. He also leads the EMEA central digital team and provides support and editorial guidance to the local heads of digital, alongside the central research, commercial, advertising sales, marketing, PR and franchise management teams.
Goodchild is an award-winning television producer and digital executive with a 20-year track record in broadcast, production and the start-up community. Before joining Turner, he worked with UK start-ups where among other achievements he pioneered a new second-screen system for kids shows, and most recently a family app gifting platform. Prior to this, his career includes a mix of senior director, producer and executive roles at Disney and the BBC, and on commissions for Discovery and Channel 4. He has also consulted for independent production companies including Jamie Oliver, Zodiac Kids and Lion TV. He has a BA Hons in Politics from the University of Nottingham and a post-grad in Broadcast Journalism from City University.
Nina Hahn

SVP, international production & development, Nickelodeon
As senior vice president, international production & development, Nina Hahn oversees international content development and co-production partnerships for Nickelodeon outside of the US.
Based in London, Hahn coordinates and drives the development process, spearheading new production models, managing productions from pilot through to series, and working in direct partnership with Nickelodeon's content teams around the world.  In this role, Hahn oversees all internationally sourced productions, aligning Nickelodeon's global production and development pipeline, representing Nickelodeon US's production and  development interests abroad and identifying resources and expertise to drive creative partnerships and cultivate talent.
As the main production and development conduit for Nickelodeon's portfolio of international channels, Hahn is responsible for ensuring the cultural relevancy of all Nickelodeon production and development for global broadcast.
Hahn also works in direct partnership with Nickelodeon in the UK to source content from UK independent producers for potential global production and development.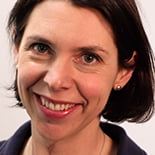 Harriet Newby-Hill 

Global brand director, children's, BBC Worldwide
BBC Worldwide children's business includes CBeebies channel, content distribution, ancillary, live events and publishing with a content pipeline from both BBC in-house and award-winning independent producers.
Harriet took on this newly created role in 2015, shaping the genre strategy and managing the launches of brands and new digital marketing platforms.  Previously at BBC Worldwide, Harriet has held a number of development, commercial and marketing posts, including overseeing the launch of Planet Earth and the reboot of Doctor Who.  Harriet has significant experience of building brands and developing the strong partnerships required to take a property from script to screen to shelf. Harriet's interest in Children's stretches beyond work – she is mother to three girls aged 10, 7 and 3 years who help her stay abreast of the latest trends!
Christian Bøving-Andersen
Co-creator/director,The Heroic Quest of The Valiant Prince Ivandoe
Christian is the co-creator/director of The Heroic Quest of The Valiant Prince Ivandoe, a new Cartoon Network EMEA production. He previously worked as animation supervisor at Nexus Studio and as an animator on various short films, games and tv-shows, including Cartoon Network's global hit The Amazing World Of Gumball. Christian is from Copenhagen, Denmark, where is he is currently based. He graduated from The Animation Workshop in 2012, where he also occasionally taught and attended the masterclasses SEA and Animation Sans Frontières.
Sue Goffe
Managing director & head of production, Studio AKA
With a BA (Hons) degree in Performing Arts, Sue Goffe began her career in London as a Soho runner, rising to become an experienced producer of both live action & animation, culminating in her present position as Managing Director & Head of Production at the multi-award-winning London animation studio, Studio AKA.
Sue has overseen the creation & development of a series of short and long form projects. In 2004 Sue produced the 12 minute short film JoJo In The Stars, directed by AKA's Marc Craste, which won the BAFTA for Best Animated Short Film – alongside a host of other international awards including the Special Jury Prize at the 2004 Aspen Short Film Festival and the European Cartoon d'Or 2005.
Sue's next production was Varmints, a 30 min film, again by AKA's Marc Craste which went on to win a total of 27 international prizes in film festivals, and was BAFTA nominated and shortlisted for an Oscar.
In 2008, Sue produced the BAFTA winning half hour film by AKA Director Philip Hunt titled 'LOST AND FOUND'. Based on Oliver Jeffers' award winning children's book of the same name Lost and Found has to date won 61 International Film awards.
Daniel Lennard 

Executive producer, The Heroic Quest of the Valiant Prince Ivandoe
Daniel Lennard is the owner of Lazy Louis Entertainment and the creative producer of the multi award winning The Amazing World of Gumball, the global hit series on Cartoon Network. He is also Creative Producer and Writer on a new Cartoon Network EMEA show The Heroic Quest of the Valiant Prince Ivandoe and the creative consultant on a new show for Cartoon Network called Apple & Onion. Previously Daniel was Turner's VP Original Series & Development and has held various creative roles within the top kids broadcaster, including setting up and running the Development Studio, out of which has come Gumball, as well as a new Cartoon Network series and Nickelodeon series that will be airing in 2018. Daniel also provides development and creative producer roles for animation production companies in the UK & Europe.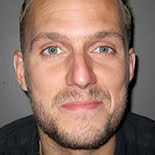 Morten Skov Hansen 
Programme and channel director, DR Ramasjang & DR Ultra
Confirmed speakers for C21's Kids Content Futures:
Further speakers will be announced the coming week.
CLICK HERE TO GET YOUR EARLYBIRD TICKETS FOR £299.
Keep up to date with Kids Content Futures by CLICKING HERE.