Finalists announced in Drama Script Competition
Six finalists, from 252 entries, have been selected in the Drama Series Script Competition organised by C21, eOne and Script Angel.
The finalists will now be paired with mentors to develop their projects ready for the Drama Script Competition Pitch Final, which takes place at Content London at 9am on Monday November 27.
Announcing the shortlist C21Media's editor-in-chief &managing director David Jenkinson said: "Finding new voices is the main aim of the script competition, and this year the calibre of entries was exceptional. Beyond the winning prize and development deal with eOne, finalists will also receive six months mentoring through Script Angel, and 70 of the best scripts will be available for Content London delegates to read during the event this year."
Polly Williams, Vice President, Scripted Development, eOne UK added: "The response this year has been tremendous. We've seen an impressive amount of entries that have been submitted from all over the world – the US, England, Canada, France, Brazil, Switzerland and beyond. With the high caliber of submissions featuring truly ambitious and original stories, this is sure to be a tight competition."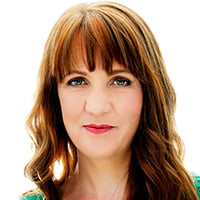 "We are thrilled to have found six incredible new writing voices, all with highly original projects that have the potential to be the next big international drama series hit. The standard of writing across all entries was exceptionally high and we're looking forward to working with the five runners-up, helping to nurture and develop the next generation of screenwriting talent," said Script Angel founder & CEO, Hayley McKenzie.
And so, without further ado, the finalists are:
The Bloody North
By Paul Roberts, United Kingdom
Roberta returns to her childhood home to reconnect with her estranged daughter, police the crime-ridden valleys, and seek revenge on those responsible for the murder of her father thirty years ago.
Night House
By Colton Tanner, Canada
In the not-too-distant future exists a world where almost nobody still sleeps as a result of generations of genetic manipulation. Struggling through a broken economy in search of greater meaning, a young man named Mads faces the challenges of existing in a society that doesn't stop for anyone. When his grandmother dies and leaves him behind a large collection of old art and literature, Mads finds himself obsessed with the notion of dreams and what they might mean to him. After getting his hands on a new drug that pacifies its user, Mads starts searching for answers in his own subconscious. Secrets of his past unfold before him, and it isn't long before Mads and those closest to him find themselves at the centre of a pharmaceutical scandal far more dangerous than they could have ever dreamed.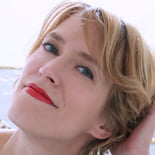 R.
By Nadine Nonn, Switzerland
Scrambling for change, stolen credit cards, forgotten passports – all of those things have become part of the past, thanks to the globally implanted microchip, which contains all your personal and financial information.
JADE, our protagonist, works for the company that so kindly brought us this invention: ID. She is troubled by a recurring nightmare, in which a man begs her to remember. When not much later her best friend goes missing as well, Jade starts to follow clues that lead her down a dark rabbit hole, till she arrives at an underground group named R., whose every member has lost someone during a suicide bombing that was covered up by the government. It did so by "deleting" the event from peoples' memories (using the microchip).
Jade lost her husband MARC. This realization leads her to get increasingly involved with the group. She starts to spy on her own company and uses ID's resources to help unveil what the government is doing. Her growing involvement and the returning memory of her past, however, start to influence her personal life, as she struggles to hold on to her current relationship, and reality in general.
The After
By Ryan J. Brown, United Kingdom
A domestic horror story in which a school teacher from a remote Yorkshire town is drawn into a deep-rooted conspiracy, after learning she was a child subject in shadowy government experiments. A thoroughly domestic setting with a very real, complex and empowered female anti-heroine, who is an unreliable narrator going on a transformative journey from small town teacher to powerful telekinetic badass.
In 1983, a blood-soaked, 7-year-old girl was found alone at sea. Nobody has ever known where she came from, until now. Present day... Amanda, a school teacher and expectant mother, lives in a small, coastal town with her childhood sweetheart. The couple live an unremarkable life until Amanda has a chance encounter that provokes nightmarish memories and she is confronted by a life she knew nothing about. Her broken subconscious unravels, memories are exhumed and she is drawn into a terrifying mystery of inconceivable depths.
Think Happy Valley meets Carrie with a heavy splash of Fargo and Twin Peaks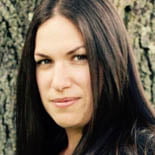 Ripple
By Michele Giannusa, United States
Logline: Four strangers attempt to navigate their lives after they each experience a significant life shift. Through a series of everyday moments, they unknowingly generate a ripple effect, ultimately causing their stories to interconnect.
Ripple is about the power of four strangers and what it means to let go of what life is supposed to look like. Set in New York City, Nate, Kris, Walter, and Aria have probably crossed paths hundreds of times, but they've never actually met. The hustle of this city can often normalize disconnection, people need to get where they need to go and brushing shoulders is often the extent of their interaction. We follow their individual storylines and find out how seemingly minuscule moments lead them to one another.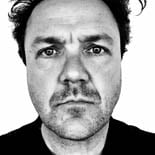 Dark Lanes
By David Chidlow, United Kingdom
Swathes of our country, little more than an hour from its glittering, wealthy capital lie untouched by the 21st century. Endless, nameless dark lanes with no mobile phone coverage, virtually no internet access and CCTV is simply unheard of. In an era of both biting austerity and extraordinary wealth, surely the perfect environment for the return of a quintessentially English criminal? The Highwayman.
For more information on Content London
CLICK HERE.