At Content London, on Tuesday December 3 at 10am, the final 15 projects will present in the Drama Series Pitch. Take a look at all 30 longlisted projects ahead of that event to see some top shows that are looking to complete finance.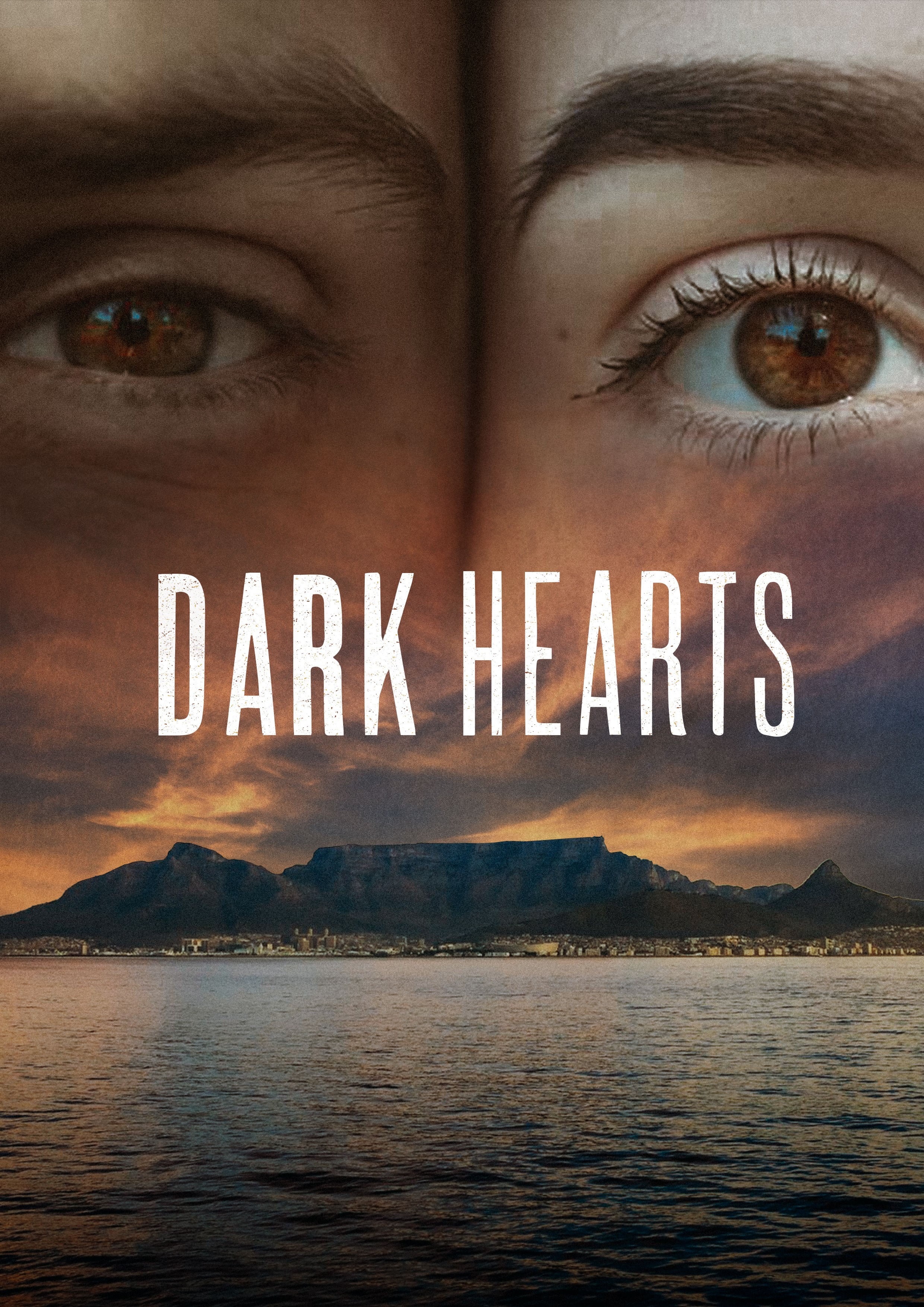 Dark Hearts
ZDF Enterprises (Germany), Mnet (South Africa) and Quizzical (South Africa)
Edie, an investigative journalist, is stunned by the brutal murder of her estranged brother. She is quickly drawn into the nightmarish aftermath when she's reunited with her orphaned teenage niece and nephew. But then the two become suspects of the unimaginable crime themselves. The supposed motive? A huge inheritance. Edie determines to find the real killer, digging deep into the contradictory world of post-Apartheid South Africa. In the leafy suburbs white privilege continues untouched while gang violence ravages desperately poor neighbourhoods. Edie follows elusive clues across these apparently impassable divides.
Meanwhile, she grapples with her own sense of guilt: she gave up her boy to be raised by her brother as his own. She is also at loggerheads with Detective Forty, who is fighting his own battle for justice in a crumbling police service. Suspects slowly emerge: the beloved housekeeper who was 'part of the family'. A deranged high school student who was infatuated with the mom. A drug-addled hired killer from the badlands. But in the end it is a secret closer to home that holds the key. The story dissects a tight community, structured around a very personal journey, in the vein of Big Little Lies or Sharp Objects. Dark Hearts is at once a gripping mystery, a complex family drama and a searing indictment of a country struggling to redeem itself from the sins of the past.
Project Information
Genre/ Format: Murder mystery
Writer, Director & Producers (if attached): Darrel Bristow-Bovey – Head Writer, Rohan Dickson – Writer, Jake Riddel – Script Editor
Partners (including Broadcaster if attached): Broadcaster M-NET, Africa's largest Pay TV operator and ZDFE.
Development Stage/ Planned Shooting start: Writing in progress. Planned shoot September 2020
Shooting Locations/ Languages: Cape Town and Johannesburg, South Africa, Primarily English-language with some local languages.
Total Budget/ Budget per episode: The total budget is $2.7m or $337,500 an episode. With the favourable exchange rates and low local costs that rather small amount can go a long way.
Financing already in place (in total and percentage): We have $1.3m secured from presales in Africa with our MNET pay TV partner. We can also rely on $945k in tax incentives/subsidies. That brings the total to 83% of the budget accounted for. ZDFE has committed to invest in the form of a distribution advance
Looking for
We are looking for a broadcast partner for a presale to help close the funding gap.
Contact through My Content London
Yuliya Fischer, Director, ZDF Enterprises [email protected]
Nimrod Geva, head of development, Quizzical Pictures [email protected]
Company profile
Quizzical Pictures is a Peabody and Rose D'Or winning production company based in South Africa. Over the last 25 years we have created thousands of hours of content in every genre. We have several international co productions in the works, with a Fremantle International and M-NET series due to shoot in early 2020. We have excellent relationships on the continent and experience accessing local tax incentives and other funding.
The In-Between World of Vikram Lall
Ginger Ink. Films Africa (Kenya)/One Fine Day Films (Germany)
When do we belong? Vikram Lall, the Kenyan-born grandchild of an Indian railway engineer, lives in exile on the blank shores of Lake Ontario, Canada. One of "the most corrupt men in Africa, a cheat of monstrous and reptilian cunning," he has fled the Kenya he loved, the Kenya he betrayed. 1953. Kenya. The Mau Mau uprising & Kenya's struggle for independence. Vik (8) and his sister Deepa (6), play outside their parents' shop with their friends; Njoroge, the son of the gardener, and Bill and Annie Bruce, children of a white farmer. Amongst the adults, loyalties are tested, as power shifts from British to African hands. The Indians are left in-between, doubting their future, and each other. The Bruce family are murdered, and Vik, harbouring a secret that could ruin his family, begins a life of cold-hearted corruption, an expression of the otherness he feels. Even the assassination of his best friend Njoroge, does not push Vik to take a stand for anyone but himself. Based on the best-selling novel by M.G. Vassanji, spanning Canada, India and Kenya through the revolutionary 60's, turbulent 70's & 80's, to present day, this universal tale is of how the experience that we don't really belong, shapes the actions we take.
Project Information
Genre/ Format: Period drama, 10 x 60 minutes
Writer, Director & Producers (if attached):
Writer: Linda Brieda
Producers: Ginger Wilson, Sarika Hemi Lakhani
Partners (including Broadcaster if attached: Medienboard Berlin-Brandenburg
Development Stage/ Planned Shooting start: Development stage: Concept development Shooting Start: 2021
Shooting Locations/ Languages: Kenya, India, Canada/UK and English, Swahili, Hindi
Total Budget/ Budget per episode:
4 Mil. € per episode, 44 Mil. € total budget
Financing already in place (in total and percentage)
30.000 € (which is 0,6% of total financing)
Looking for
We are looking for broadcasters, financiers and co-producers and creative collaborators who are inspired by the possibility of telling the stories of these times & places from a unique perspective. This show is the first of its size and complexity form this part of the world – it has never been done before. Partners should come with the courage, flexibility and temerity to break new ground.
Contact through My Content London
Ginger Wilson, Founder, Ginger Ink Films Africa
Sarika Hemi Lakhani, Managing Partner, One Fine Day Films
Ginger Wilson ([email protected]) Sarika Hemi Lakhani ([email protected]) and [email protected]
Company profile
Ginger Ink Films, based in Nairobi/Kenya, has been developing, producing and servicing Pan African content for the international market for over 20 years. It is best known for the region´s largest ever shoots and for Africa's most successful independent film initiative, co-founded by Tom Tykwer´s One Fine Day Films in 2008. Since then, the joint partnership has produced 7 award winning, groundbreaking feature films. They have consistently demonstrated what is possible in the local production values, and how strong, well produced stories meet the appetite of both local and international audiences.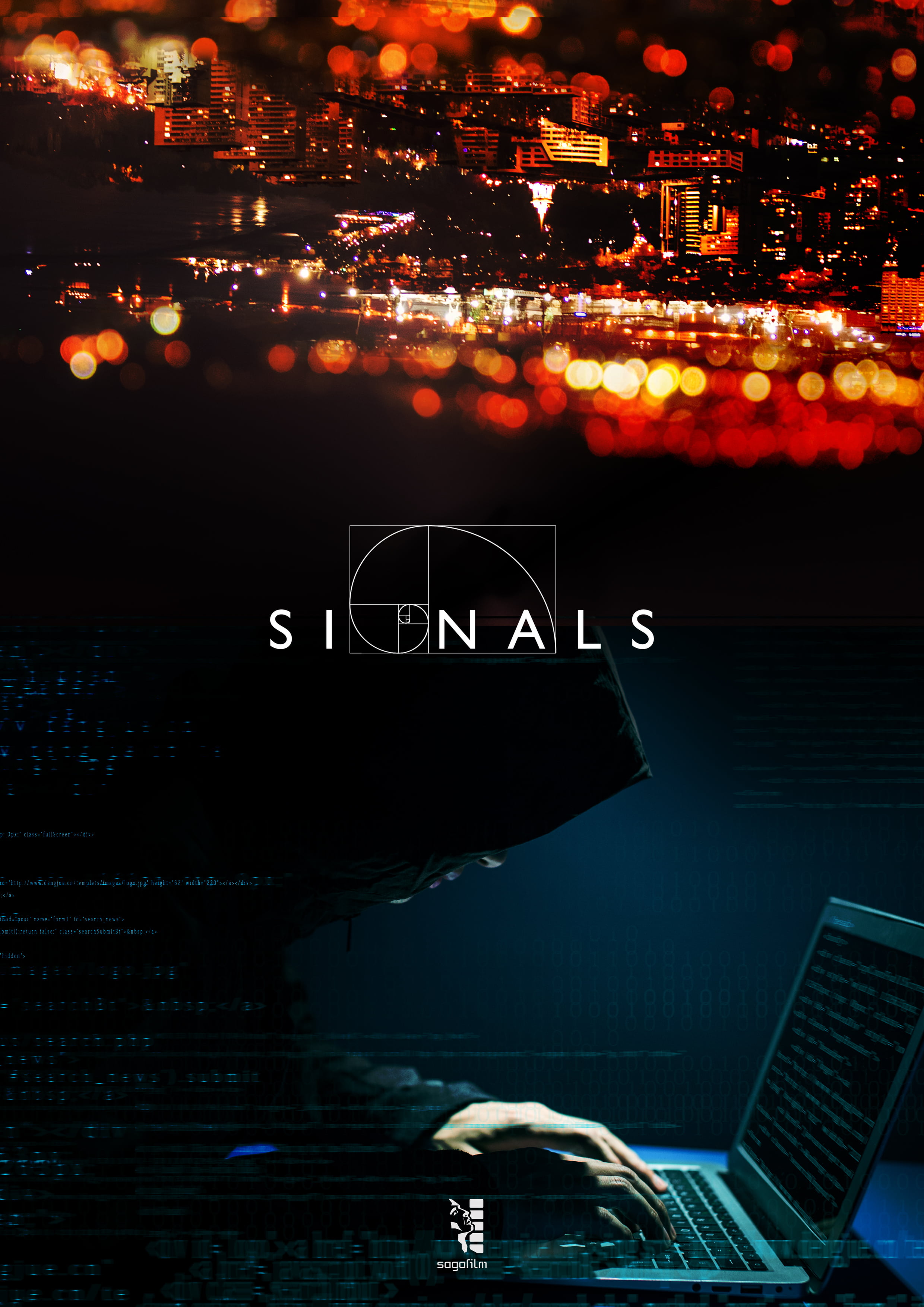 Signals
SagaFilm (Iceland)
Bombs explode in the middle of the night. People are shot in broad daylight. Simultaneously Iceland is the target of cyber-attacks by an unknown extremist group. The police detective MAGNEA (37 years old) finds it hard to concentrate on the investigation; she has left her husband for many years to start living with a younger woman, SALKA (31 years old). Salka is offered a job at an independent media company. Her beat is culture-journalism, but she intends to work her way into the hard news. She is tempted to go under the radar to get a real scoop. Not only does Magnea have to fight homophobia at work but also accusations that she is leaking information to the media – through her girlfriend. Magnea and Salka cannot discuss work, if their relationship is supposed to work out. They both investigate the same case in different ways – without being able to compare their information. The intensity of the cyber-attacks increases. Daily life becomes difficult. The banking system is injured, the telephone companies are attacked – and eventually the country's connection to the internet closes down. The society is close to collapse.
Project Information
Genre/ Format: DRAMA/ACTION – 9 x 45 min – HD
Writer, Director & Producers (if attached):
Writers: Óskar Jónasson, Margrét Örnólfsdóttir, Sjón, Jóhann Ævar Grímsson Director: Óskar Jónasson
Producers: Anna Vigdís Gísladóttir, Tinna Proppé, Hilmar Sigurðsson, Kjartan Thor Thordarson
Partners (including Broadcaster if attached) Broadcast partner, Channel 2 Iceland
Development Stage/ Planned Shooting start: Scripts are ready, Shoot Q3 2020
Shooting Locations/ Languages: Iceland/Icelandic
Total Budget/ Budget per episode:
Total Budget: 6.100.000 EUR
Per episode: 750.000 EUR
Financing already in place (in total and percentage) Financing in place: 2.439.893 EUR / 40,05%
Looking for
Co-producer with studio, VFX or both, broadcast partners, distribution and/or private equity partners.
Contact through My Content London
Kjartan Thor Thordarson, [email protected]
Company profile
Sagafilm is the leading independent production company in Iceland for TV, Commercials and Feature Films with over 40 years of experience. Recent projects include TV drama series The Minister (Cineflix Rights), Thin Ice (Banijay, TV4) in co-production with Yellow Bird, The Flatey Enigma (Sky Vision), Stella Blómkvist (Viaplay Original Series), CASE (Netflix Original Series), Cover Story. Sagafilm has also produced the feature films The Falcons (2018) Mr. Bjarnfredarson, Cold Trail and co-produced Dead Snow: Red vs. Dead and Nova Zembla. TV series by Sagafilm have won the Icelandic Academy Awards for Best Scripted Series a record 10 consecutive times.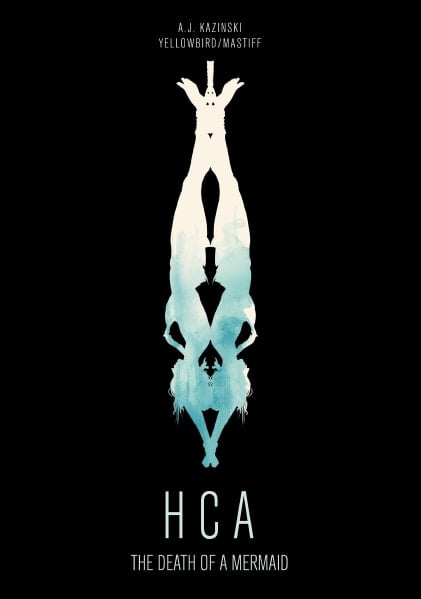 The Death of a Mermaid
Mastiff Denmark (Denmark)
Behind every fairytale, there is a nightmare Based on the book 'The Death of a Mermaid' by best-selling authors Rydahl & Kazinski. Copenhagen 1834. He is young, penniless and a complete fiasco. Yet he has dreamt of becoming world-famous his entire life. But all dreams crashes when the 29-year-old Hans Christian Andersen finds himself accused of a gruesome murder he didn't commit. Only if he finds the real killer can he avoid a death sentence. With help from Molly, a prostitute, and a little girl, the hunt for the killer leads him into the filthy underworld of Copenhagen and later to the Royal Family. When Hans Christian and Molly sneaks into the masquerades at the castle, they find the sad and horrifying truth about more gruesome murders. It is a tale of broken hearts at a time when the love between two men was utter taboo. It is a tale of a man who has attempted sex change and committed murder in the name of love. While unraveling the crime Hans Christian has to face his deepest fears and finds himself as a human and an artist. The sad tale of changing yourself for love becomes the inspiration for his first fairy tale, The Little Mermaid.
Project Information
Genre: Crime
Format: 6 X 45-60 Minutes / Tv-series, additional seasons.
Writer, Director & Producers (if attached):
Producer: Mia Marie Borup
Executive Producer: Mads Ulrick Holsmtrup
Writers: Anders Rønnow Klarlund, Jacob Weinreich
Director: TBA
Partners (including Broadcaster if attached): Viaplay
Development Stage/ Planned Shooting start: Story lining episode 1-6 and entering treatments for the first episodes. Spring/ Summer 2021.
Shooting Locations/ Languages: Danish, Denmark, Europe, to be researched further.
Estimated budget: 15 mio. € Budget per episode: 2,5 Mio. €
Financing already in place (in total and percentage) : Viaplay is supporting the current development and scriptwriting, expecting them to bring 40-50% of the budget. To be finally negotiated
Looking for
We are looking for European and International broadcasters and co-producers.
Contact through My Content London
Mia Marie Borup, Producer, Mastiff, +4540444649 [email protected]
Anders Rønnow Klarlund, Author and screenwriter
Mads Ulrick Holmstrup, CEO and EP, Mastiff, +4521795646 [email protected]
Company profile
Comedy, Romance and Drama: Award-winning tv-series from one of Denmark's biggest production companies. Mastiff creates tv-series with big emotions, touching and funny stories with beautiful pictures for the booming Nordic drama market. In the last couple of years, we have produced 5 seasons of the hugely successful young adult series Sjit Happens and the family show Home Sweet Home for TV2.
Last year we created the romantic show Couple Trouble for TV3 and Viaplay as well as the first Danish-New Zealand drama series Straight Forward together with Screentime New Zealand.
Mastiff is part of the Banijay Group together with big production companies such as Yellowbird and Jarowski from Scandinavia.
Mastiff A/S +45 35 550 550 [email protected]
Vermundsgade 40D, 2100 Copenhagen Ø, Denmark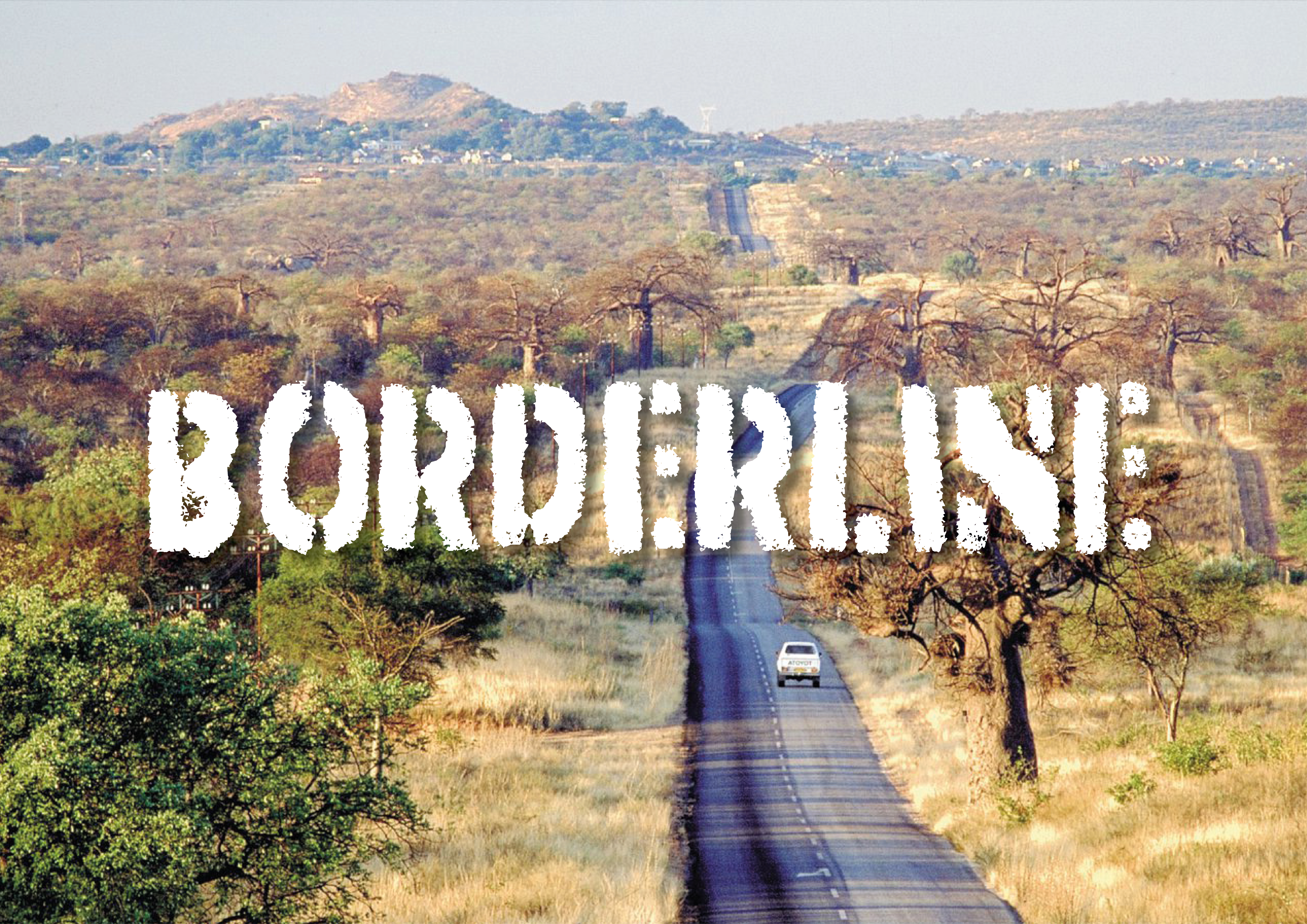 Borderline
Ochre Moving Pictures (South Africa) and About Premium Content (France)
Daniel, an American lawyer who's built a new life in South Africa, feels guilty about Jessica, his ailing wife who he feels he broke. Desperately looking for ways to pay for her expensive treatment, Daniel crosses legal line after moral line in his job. It all finally catches up with him when he finds himself at the centre of an embezzlement scandal. Disbarred, in debt and in serious physical danger, he has no choice but to flee Johannesburg to the Eastern Tripoint Border, a hot bed of international smuggling, to hide on Jessica's family game farm, their last remaining asset. In dire need of money and with his back against the wall, Daniel becomes a smuggler and teams up with Jessica's childhood friend Laylani, an ambitious ex-game ranger who will guide him through this dangerous and unpredictable world in exchange for ownership of his ancestral land, located on Jessica's farm. A dysfunctional crime family is born. Borderline is an adventure fuelled and layered human drama that shines a new light on modern-day South Africa, revealing its many racial, social and environmental complexities.
Project Information
Genre: crime drama
Format: 10×1-hour
Writers: Erik Durbin (lead writer), Robbie Thorpe (creator & writer), Steven Pillemer (creator)
Director: TBD
Producers: Stan Joseph (Ochre Pictures) & Emmanuelle Guilbart (About Premium Content)
Partners: About Premium Content (co-producer and international distributor)
Development Stage/ Planned Shooting start: pilot and bible available, target shooting date September 2020
Shooting Locations: South Africa (Johannesburg, Musina, Border Area)
Languages: English language (majority), Pedi (minority)
Total Budget/ Budget per episode: 7.5M£ total budget / 750K£ per episode
Financing already in place: 3.1M£ (41%)
What are you looking for
Our ambition is to make Bordeline an international show with an global main cast and production quality that matches international standards. A local South African financing model is in place. We are now looking for international broadcasters to join the project either as commissioners or pre-buyers.
Contact through My Content London
Emmanuelle GUILBART
Company profile
OCHRE PICTURES (main producer)
Established in 2000, Ochre Moving Pictures (OMP) is based in Johannesburg, South Africa. Ochre is part of the Tiso Blackstar Group. OMP is one of South Africa's leading producers of high-quality entertainment and edutainment, with an award-winning track record. Its international accolades include a US Peabody, the Japan Prize, Emmy Nominations, a Rose D'Or, Golden Plaque Hugo Award and nominations for INPUT in Seoul and Sydney. For over a decade, OMP has produced over 3,000 hours programming across a wide range of genres: Soap Operas, Dramas, Documentaries, Lifestyle, Food, Reality series, Youth programming and Children's television.
ABOUT PREMIUM CONTENT (co-producer)
About Premium Content (APC) is a Paris-based, global boutique studio active in the development, production, financing and international distribution of high-end TV programs. APC works with some of the most creative producers around the globe and across every genre from scripted series to animation and documentary.
Shades
Bomb (South Africa)
Based on Marguerite Poland's bestselling novel, "Shades" is an epic romance set on the tumultuous eve of the Anglo-Boer War. It is 1899 when Walter Bromley, a young priest fresh from England, travels across the magnificent but daunting vastness of the Eastern Cape to St Matthias Mission where Christianity chafes against traditional Xhosa beliefs. He is instantly entranced by the lovely and wilful Frances Farborough, daughter of the priest under whom he is to serve – but she is promised to another. Frances and her brother Crispin have grown up with Benedict Matiwane, a Xhosa orphan taken in by the mission. They are inseparable friends but Benedict is caught between two worlds, the mission and the surrounding community who revere the shades (ancestors). When Benedict falls in love with beautiful Nomakwezi Pumani, her family reject him, this boy of no ancestry – and then an act of heinous racism rebaptizes him as an activist. As Walter enters their world their lives are all about to implode. A series of tragic clashes – of different Gods, colonial wars, dispossession, natural disasters and the beginning of gold mining with its voracious hunger for labour – reverberate into our characters' lives whilst they grapple with forbidden love, betrayal, rebellion and the weight of guilty consciences.
Project Information
Genre/ Format: Period Romantic Drama, 10 x 60' series
Writer, Director & Producers (if attached): Producer/Director: Angus Gibson, director and Executive producer, Bomb
Creative Producer: Pat van Heerden, broadcast content specialist and channel strategist
Writer/Producer: Libby Dougherty, writer
Writer: Chumisa Ndakisa, curator and writer
Story Consultant: Marguerite Poland, Writer of the novel Shades and Story Consultant to the Shades Drama Series
Executive Producer: Desireé Markgraaff, producer and CEO of The Bomb Shelter Film Company
Partners (including Broadcaster if attached): We are in discussion with two local broadcasters – SABC and M-Net, as well as distributors Videovision Entertainment (Anant Singh).
Development Stage/ Planned Shooting start: We are in script development and raising the finance.The planned shooting date is Oct 2020.
Shooting Locations/ Languages: Locations: Eastern Cape Province (rural and Grahamstown), and Johannesburg (mines and town) in Gauteng Province, South Africa. Languages: English and Xhosa
Total Budget/Budget Per Episode: Based on exchange rate 4/11/2019 1 Rand = 0.052540 GBP
Total Budget R121 000 000.00/ £ 6,359,155.00
Episode budget: R12 000 000.00/£ 630,487.00 per episode
Financing already in place (in total and percentage): 30% R36 300 000.00 = £1,907,383.50
Looking for
We are looking for potential broadcast partners and/or a co-production company.. (NB: SA has international co-production treaties including Canada, United Kingdom, Germany, Ireland, Netherlands, France, Italy, Australia and New Zealand.) We are also seeking to cast some international actors in leading roles and to employ some key talent.
Contact through My Content London
Angus Gibson: [email protected] Cell: 27 82 781-1984
Pat van Heerden [email protected] Cell: 27 83 258-3226
Company profile
The Bomb Shelter a production company based in Johannesburg, South Africa. For over 22 years we have produced South Africa's most iconic and ground-breaking television. The cult youth series, Yizo Yizo, received critical acclaim and awards around the world, and was screened at the Venice Film festival – our hit show Isibaya has broken audience records and garnered awards 6 years in a row, including 25 SAFTA awards.
The team steering Bomb are responsible for many acclaimed projects. Angus Gibson was nominated for an Oscar for Mandela, Son of Africa, Father of a Nation, and a Bafta for 28 Up South Africa. We were the South African producers on the double Sundance winner, Amandla, A Revolution in Four-part Harmony, and the Pan African hit drama, Jacob's Cross, which ran for eight seasons. Other projects include Portrait of a Young Man Drowning, winner of the Venice Film Festival Silver Lion, Ayeye, Zone 14, The Road, Isithembiso and Sekali le Meokgo which premiered at the Venice Film Festival. Lupita N'yongo starred in and co-directed Bomb's ground-breaking series Shuga.
We have produced over 1000 hours of television drama and currently output 10 episodes a week of prime-time drama. Currently Bomb's slate includes two telenovelas, recently released feature film, Back of the Moon, and in development are Hotel Kalifornia, a near-future gladiator series set in Johannesburg, and the epic historical drama Shaka.
A Bomb Production
+27 11 804 2552
+27 82 552 7763
[email protected]
www.thebomb.co.za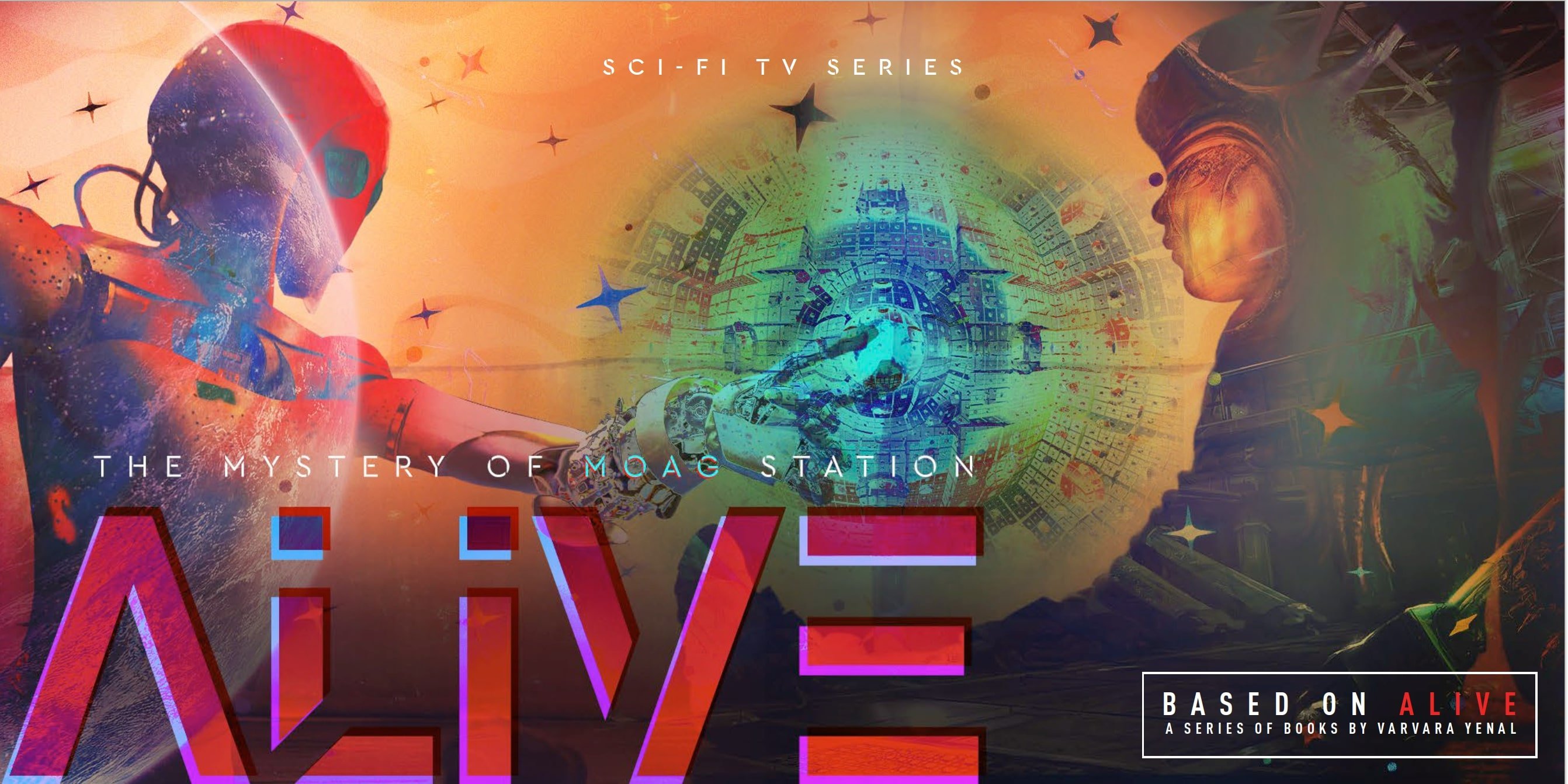 Alive: The Mystery of MOAG Station
Film UA (Ukraine)
Some time in the future, after the humanity had to abandon Earth, kids are being raised by AI on a spaceship floating in the depths of the universe. There are no adults around, as they are supposed to be on the upper deck running the ship. The teens eagerly wait till they turn 15 as they then take exams – a rite of passage of sorts – based on which they are allocated their place in the adult society. Except that it turns out there are no adults on the upper deck – everyone over fifteen just gets killed by the main computer. Children of the Underground – a group of teenagers, who managed to survive, have to fight for their lives and for the lives of all the other children on the station. What happened to the adults? Why are some portions of the spaceship sealed off? Are robots and AI the enemy they think them to be? Or is there something bigger and more sinister going on? This is a story of a group of brave teens coming of age and finding what it means to be ALIVE in a world that is nothing like they thought it to be.
Project Information
Genre/ Format: sci-fi, YA / 8 x 1 hour
Writer, Director & Producers (if attached):
Writer: to be announced
Director: not attached yet
Producers: Victor Mirsky, Elena Malkova, Kateryna Vyshnevska
Partners (including Broadcaster if attached): Premier Studios, Russia
Development Stage/ Planned Shooting start: In development
Shooting Locations/ Languages: Ukraine and/or International. English language.
Total Budget/ Budget per episode: Total budget: $ 5.6 mln /Budget per episode: $ 700k
Financing already in place (in total and percentage): Financing in place $ 2.8 mln (50%)
Looking for
We are looking for co-producers, commissioners, equity investors and international distribution outside of Ukraine and Russia. Short-term we are also interested in development partners to help us fund script development.
Contact through My Content London
Kateryna Vyshnevska, Head of Development and Co-productions and Producer, FILM.UA Group
Elena Malkova, Producer, FILM.UA Group
Company profile
FILM.UA GROUP is a creative powerhouse and one of the largest Eastern European
media groups, operating in global markets and covering the full production cycle: development, production, adaptation and distribution of audiovisual content through the vertical business structure
22, Zakrevskogo str.,
Kiev, 02222, Ukraine
tеl.: +380 44 501-39-71
fax: +380 44 546-68-97
e-mail: [email protected]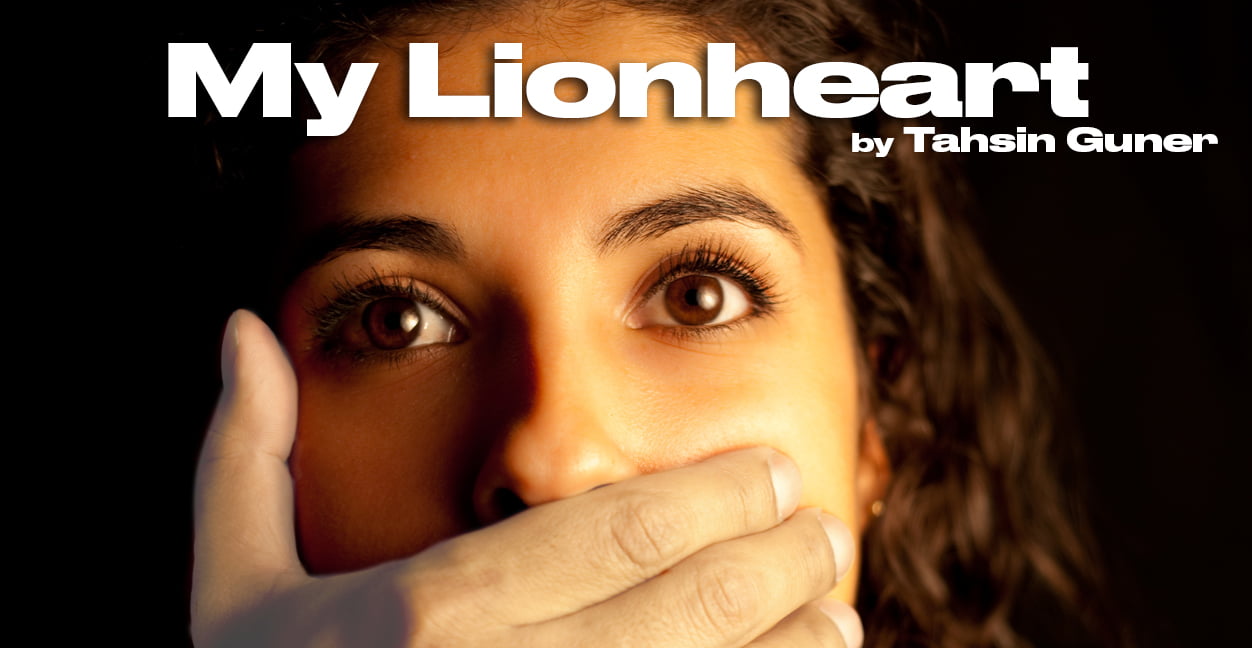 My Lionheart
Kindle Entertainment (UK)
My Lionheart is a 4x 60' thriller. When far-right terrorists hijack a bus full of six-year-olds, teenage driver, Kamila, becomes drawn into a dark and twisted bond with white supremacist, Mark, as she battles to protect the children. Adapted from the YA classic After the First Death by BAFTA-winning Tahsin Guner, My Lionheart is a twisted love story played out against today's violent and dangerous times.
This is a tense and adrenalized ride. There are no easy villains here. There are shades of grey. There is ambiguity. There is bleakness. But in Kamila's bravery, in her willingness to reach out to the enemy, there is also hope.
Project Information
Genre/ Format: 4 x 60' Thriller
Writer, Director & Producers (if attached): Writer – Tahsin Guner
Partners (including Broadcaster if attached): Lionsgate have first option to distribute the series.
Development Stage/ Planned Shooting: start Pitch materials are completed and we are looking to get funding for scripting with a view to shoot in June 2020
Shooting Locations/ Languages: Our intention is to film in Yorkshire, UK and as such we will be intending to apply for the Screen Yorkshire fund.
Total Budget/ Budget per episode: £12m (£3m per episode)
Financing already in place (in total and percentage):
TOTAL BUDGET: £12m (£3m per ep)
UK Tax Credit: £2,160,000
Distribution Advance (Lionsgate has first option to be distributor): £800,000
Yorkshire Content Fund (Set in Yorkshire so we would plan to film there and apply for this funding): £500,000
FUNDING SOUGHT: £8,540,000 (£2,135,000 per ep) – 71%.
Looking for
We are looking for further financing for development and also funding to market the project (concept design and photography of locations) and get a broadcaster on board.
Contact through My Content London
Emma Stuart – Executive Producer, Kindle Entertainment
Company profile
Anne Brogan and Melanie Stokes founded Kindle in 2007. In just over twelve years, Kindle has established a reputation in the market place for fresh, innovative drama with Lionsgate becoming a welcome stakeholder in 2016. Three times BAFTA-winning and twice International-Emmy winning, Kindle's portfolio spans family, primetime and young adult. Recent shows include, The A List, a supernatural thriller for Netflix, and Kiss Me First, a VR-thriller for Channel 4 & Netflix, alongside a family feature, Four Kids & It, starring Michael Caine, Russell Brand, Paula Patton and Matthew Goode which is in post production.
Tyin
Ango Productions at Lagardère Studios (France)
2004, Nice. Isabelle, Paul with their two kids Thomas and Eve, are a happy family of four. Until tragedy strikes: Paul and Eve disappear while on a hiking trip in Norway. Despite an intensive search, their bodies are never found. 15 years later. Isabelle (49) and Thomas (31) have made a new life in Cassis, when Paul and Eve's bodies are discovered frozen near Lake Tyin in Norway. Isabelle and Thomas thought they were dead, but it turns out Paul and Eve are actually alive. As soon as they get the news, Isabelle and Thomas head straight to Norway. But when they get there, they're in for a shock: Not only are Paul and Eve alive after all these years, but they haven't aged in the slightest. Paul is still 34, and Eve, 15. The same age they were in 2004.
Project Information
Genre/ Format: Supernatural thriller / 6×52'
Writer, Director & Producers (if attached):
Writers: David Robert & Lucie Fréjaville / based on an original idea by Ivan Sadik / Producer: Ivan Sadik / Artistic producer: Cyrielle Mottin
Development Stage/ Planned Shooting start: In development / Spring 2021
Shooting Locations/ Languages: France & Scandinavian countries / French
Total Budget/ Budget per episode: 7 800 000 euros / 1 300 000 euros per episode
Financing already in place (in total and percentage): 630 000 euros / 8%
Looking for
Broadcasters, distributor, scandinavian coproduction
Contact through My Content London
Ivan Sadik (Producer), David Robert (co-writer)
Company profile
Ango Productions (Lagardère Studios)
7, rue du Dôme 92100 Boulogne-Billancourt (France)
tel : +33 1 40 74 26 02
cell : +33 6 87 75 30 99
mail : [email protected]
Chief Operating Officer & Producer : Ivan Sadik
Artistic Producer: Cyrielle Mottin
Nokia
Rabbit Films (Finland)
Year 1988. NOKIA invests in mobile phones to spearhead international expansion. Freshly out of law school, Katarina Tammi and Aki Makkonen get their first jobs forming the core of NOKIA's new legal team. When NOKIA launches their newest phone, the market-leading Motorola smells NOKIA's potential and sues the company in a patent court. Just before Christmas NOKIA's CEO commits suicide. At a time when the destiny of the whole company is at stake, NOKIA suffers from catastrophic leadership vacuum. Katarina and Aki, the newbies, are left to survive on their own. Due to lack of cash, NOKIA panicks and cuts its investments into new mobile technology development. A young gifted engineer Salminen is furious and decides to continue his development work secretly at nights. Katarina and Aki travel under enormous pressure to the United States to defend NOKIA and the only help they receive is engineer Salminen, who joins them in Washington. Season one ends with a grand finale: Salminen helps the gladiator-like Aki and Katarina save Nokia with a last-minute revelation. And due to his secret work Nokia wins the race to make the first GSM call in the world in the summer of 1991.
Project Information
Genre/ Format: Drama
Writer, Director & Producers:
WRITERS: Maarit Lalli, Kaarina Hazard, Leo Viirret
DIRECTOR: Maarit Lalli
PRODUCERS: Minna Haapkylä, Olli Suominen
Partners: MTV3 FINLAND
Development Stage: Writing in process. First versions of episodes 1-3 ready, Treatments of episodes 4-6 ready
Planned Shooting start: SEPTEMBER 2019
Shooting locations: Finland, Berlin, Washington
Languages: Finnish, English – Total Budget: 2,7 milj. €
Budget per episode: 450 000€
Financing already in place: 1,26 milj.€, 46,7%
Looking for
We are looking for an international co-producer and a distributor.
Contact through My Content London
Minna Haapkylä, Head of Scripted Content, Rabbit Film
Olli Suominen, CEO, Rabbit Film
Company profile
Rabbit Films was founded by the Dudesons in 2001 in order to present their amazing stunts and pranks on television. Since 2014 the company has grown aggressively and become more and more versatile. Today we are at the top of Finnish independent production companies, dominating the Finnish prime time television with a catalogue of over 20 original formats. Internationally our shows have aired in over 200 territories. Rabbit is launching its first scripted drama series in 2019 and looks to grow in the space of drama, comedy and film in the coming years. www.rabbitfilms.com [email protected] , +358 50 5814181 [email protected] , +358 44 582 6095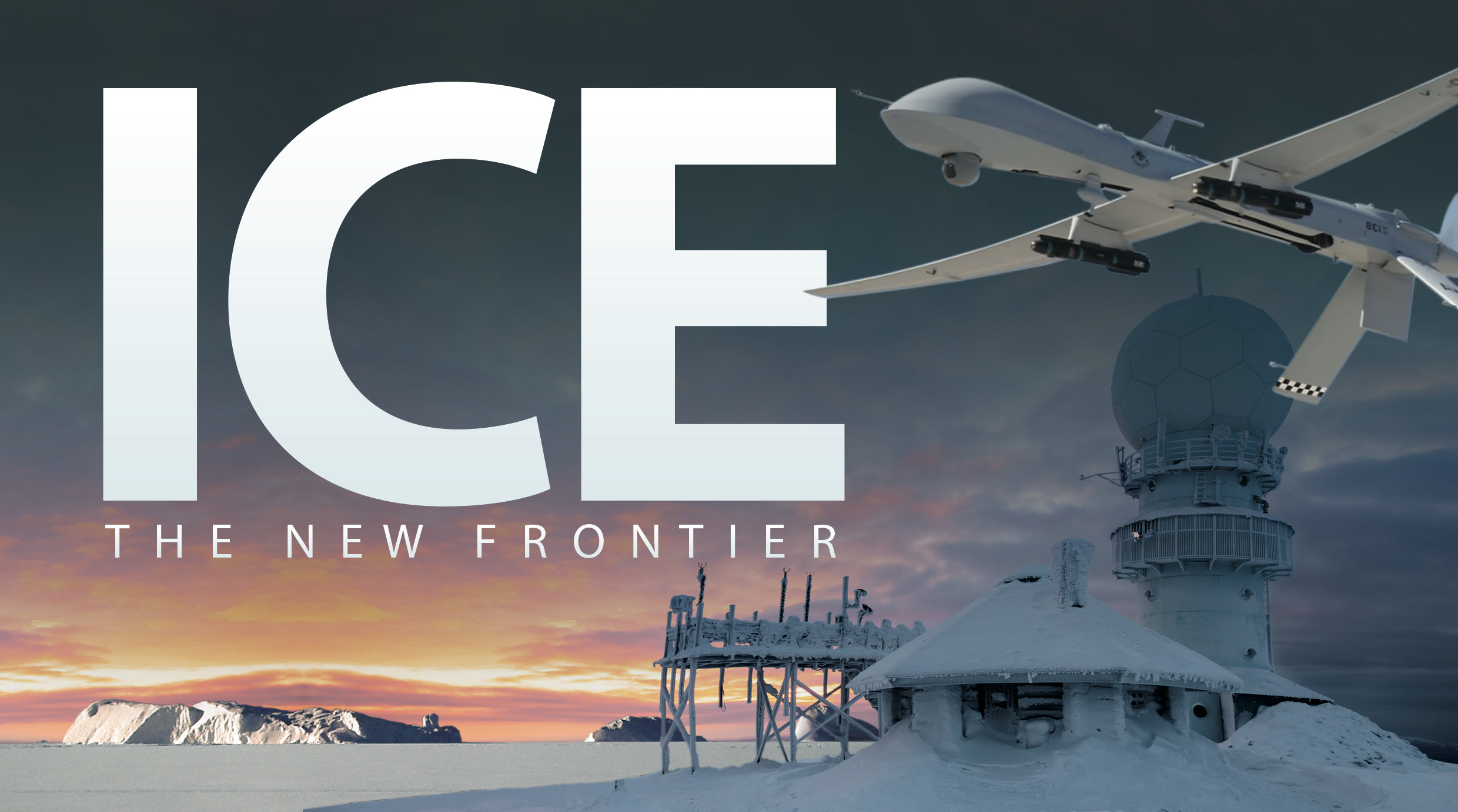 Ice
Frontier Film, Viaplay and REinvent Studios International Sales (Denmark)
When the Arctic sky opens, obliterating an Inuit hunter in a bloody explosion, sole witness and cold war veteran, Viggo Lundsten realizes that everything he has believed in and fought for in his entire life, may have been a mere castle in the ice. And now that ice is melting..ICE is a thrilling action drama set and shot in Ilulissat, Greenland. When an old cold-war vet is wrongly accused of his friend's mysterious murder, he launches an investigation together with his son and a talented young ice-core scientist to clear his name. However, the group quickly learns that much greater and more cynical powers are at work than they could ever imagine. Their investigation is no longer a question of finding the truth, but a matter of life and death. In a flurry of drones, AI weapons, deceit, politics, and ice-cold action, ICE tells a story about the expendable individual, about collateral damage and the great political play for the Arctic.
Project Information
Genre/format: Action, Thriller/Drama (8×52 min)
Head Writer: Martin Miehe-Renard
Writers: Hans Jakob Helms, Ben Horowitz
Partners: Viaplay, REinvent Studios International Sales
Development Stage: Story and script development and pre-production in 2020. Shooting is planned for 2021. Delivery planned for spring 2022
Shooting Locations: Greenland, Alaska, Middle East
Languages: English (primary), Danish, Greenlandic
Total budget/Budget per episode: 17.5 million Euro / 2.18 million Euro per episode
Financing already in place (in total and percentage) 8.75 million Euro / 50%
Looking for
Co-production partners, co-financiers, and international pre-sales.
Contact through My Content London
Thorkil Lodahl: Producer and Director
Martin Miehe-Renard: Writer, director, producer, actor, singer-songwriter and musician
Company profile
Frontier Film Aps is a Danish production company specializing in drama series, documentaries, and TV programming. Frontier Film was founded by Peter Munck and Thorkil Lodahl in 1991, and holds an impressive portfolio of acclaimed titles such as the popular youth drama Alletiders Jul which ran for four seasons of 24 episodes, Nissernes Ø, Pip & Papegøje and Klamborg. In addition, Frontier Film presents a range of documentaries, most recently the historical documentary The West-Indies – The Story of Danish Slavery.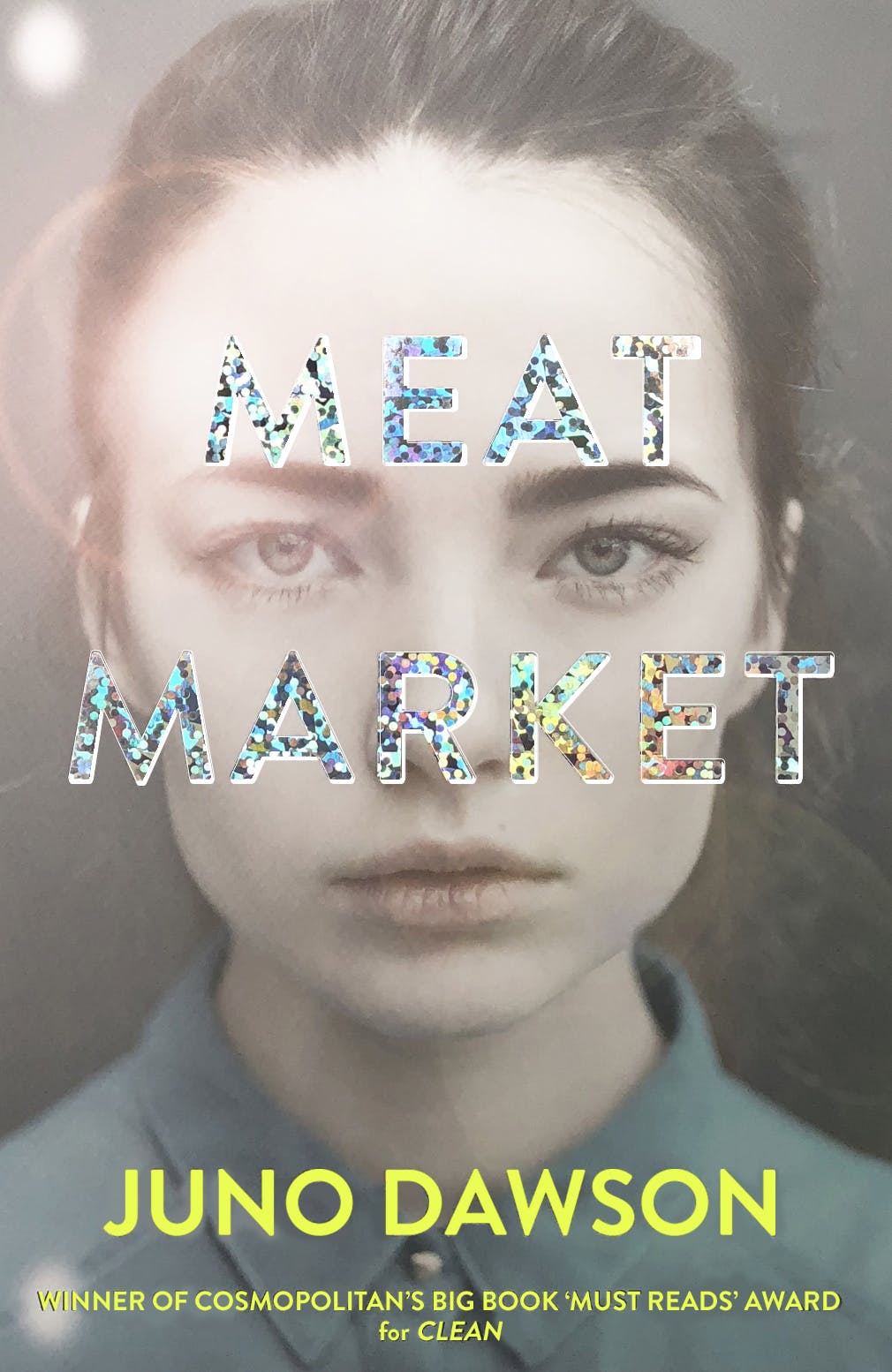 Meat Market
Unstoppable Film and TV (UK)
Meat Market is a drama series with huge international potential looking for commission. The series takes us on a thrilling ride through the world of modelling as we follow Jana Novak, a 16-year-old girl of Polish descent and from a South London council estate, as she starts her career and eventually hits the big time as a model. The series of hour-long episodes will follow awkward, yet witty, Jana after she is scouted by a top modelling agency and is plunged into the frenetic world of fashion. Set to take the YA generation by storm, Meat Market is a gripping expose and triumphant story tackling huge contemporary themes such as the hyper-sexualization of girls and discovering the power of your voice in the age of #MeToo and #TimesUp. From an almost monosyllabic schoolgirl, Jana becomes a young woman who, in the final episode of the series, makes a brave decision that will shape the rest of her life…
Project Information
Genre/ Format: Drama/YA 10x1hour
Writer, Director & Producers (if attached): Writer: Juno Dawson
Partners (including Broadcaster if attached): all3media international
Development Stage/ Planned Shooting start: Pilot episode written
Shooting Locations/ Languages: English
Shooting Locations: TBC
Total Budget/ Budget per episode: N/A
Financing already in place (in total and percentage): N/A
Looking for
Unstoppable is looking to find broadcast partners.
Contact through My Content London
Jason Maza's, actor/producer
Noel Clarke, actor, screenwriter, director, producer and comic book author.
Company profile
Unstoppable Film and Television is an exciting and ambitious production company based in London, UK. Unstoppable have shown themselves to be at the forefront of films that are new and fresh, working with exciting young talent from diverse and ethnic backgrounds, giving them the platform and opportunity to tell their stories.
Unstoppable has produced over 10 feature films, the most recent being UK box office success and TIFF's 'Brotherhood', '10×10' starring Luke Evans and Kelly Reilly, and LFF 'The Fight' directed by BAFTA winner Jessica Hynes. Unstoppable recently joined the all3media group, forming Unstoppable Film & Television, which has opened their slate to more scripted TV projects that they continue to develop.
[email protected]
+44 (0) 20721013902
---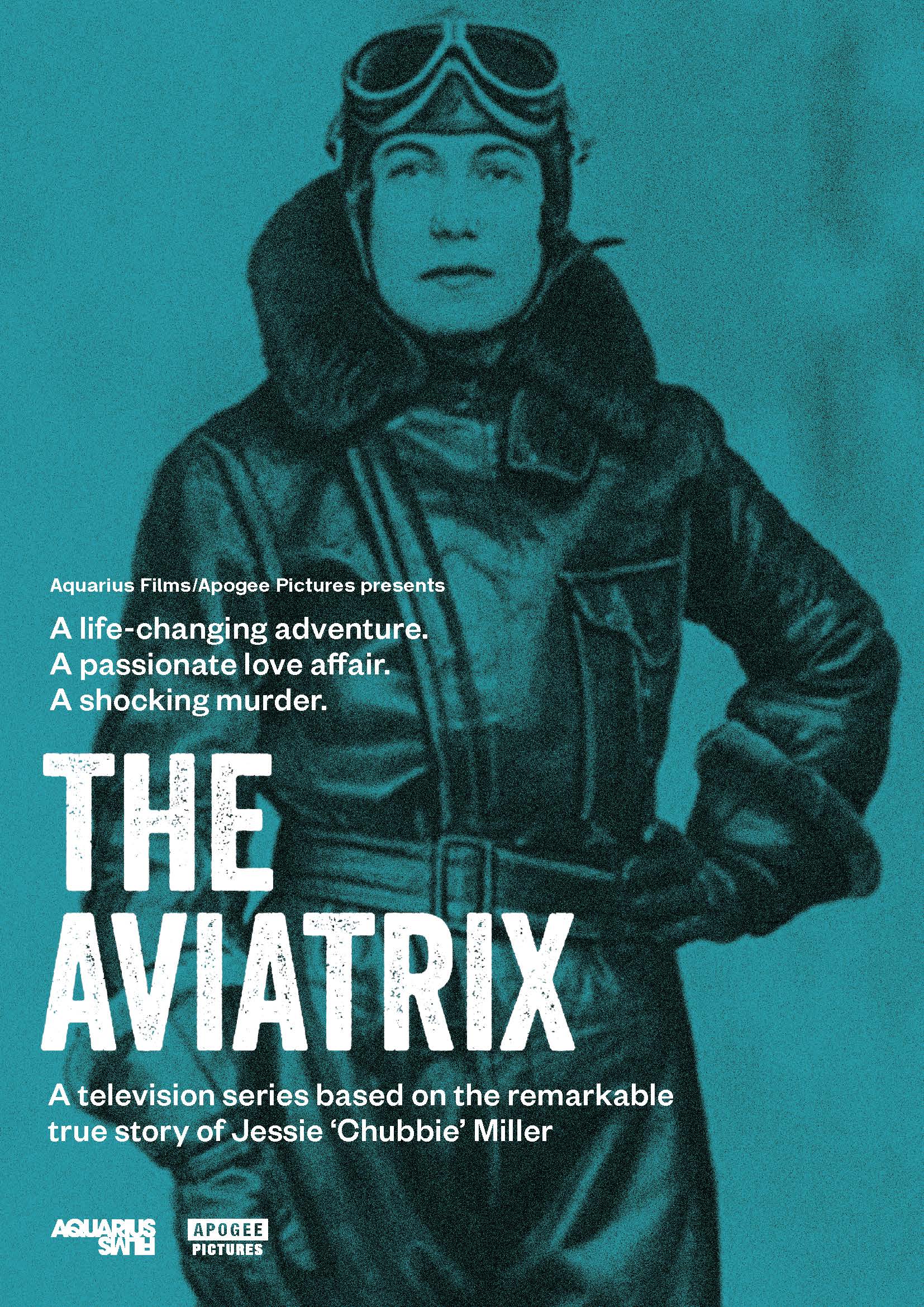 The Aviatrix
Aquarius Film (Australia) and Apogee Pictures (UK)
Based on a remarkable true story, The Aviatrix explores the fascinating life of Jessie Miller, a Melbourne housewife who in 1927 meets RAF pilot Bill Lancaster who's planning to set the world record by flying from England to Australia. She asks if she can accompany him: he agrees. They embark upon one of the most dangerous flights ever undertaken and travel across the world together. After been shot at over Libya, surviving a crash in the Sumatran jungle, and narrowly avoiding an emergency landing in the shark-infested Persian Gulf, they finally arrive in Australia a global sensation, and secret lovers. Lured to Hollywood by the promise of a film career, they soon become part of the Golden Era of Aviation and are riding the wave of fame and fortune when the Great Depression hits. Down on their luck, they become embroiled in a fatal love triangle that ends in murder. The celebrity trial of the decade begins: with Bill facing the electric chair, Jessie must sacrifice herself to get him acquitted. Bill goes missing shortly after, and it's only thirty years later, when his diaries are found next to his mummified body, that Jessie finally discovers the devastating truth.
Project Information
Format: Returning drama, 6 x 1 hour
Writers: Alice Addison (PICNIC AT HANGING ROCK), Tommy Murphy (DEVIL'S PLAYGROUND)
Producers: Jo Monk (Apogee Pictures), Angie Fielder & Polly Staniford (Aquarius Films)
Partners: We have a letter of interest from a US studio, pending review of the pilot script.
Development stage: 1st phase development. We're currently applying for Screen Australia Development Funding with the aim to have an 8-day writers' workshop in Sydney Q1 2020 which will be attended by our three writers (two Australian, one UK) and one script consultant (Australian). Out of this we shall deliver the series bible and episode outlines for Season 1, in addition to a scene by scene breakdown of the pilot episode. With additional funding, lead writer Alice Addison will then deliver the pilot episode.
Shooting Locations/ Languages: UK, Australia/ English
Total budget: $24 M AUD (£12.84 M);
Budget per ep: $4 AUD (£2.14 M)
Financing already in place:
Currently in early development, we plan on utilising opportunities for early investment from Australian funding bodies and have applied to Screen Australia for their Premium Development Fund for $50K AUD to help finance the development of the pilot episode and additional story documents.
The structure of our finance plan will depend on our broadcast/ digital platform partners, but as a UK/ Australian co-production we'll automatically be granted the following:
– 20% QAPE (Qualifying Australian Production Expenditure) of the Producer Offset in Australia, in addition to a Producer Grant.
– Eligible to receive additional relevant and available Australian State Film Funding Agency Investments.
– As a UK co- production we qualify for the High- end Television Tax Relief, whereby we can claim a payable tax rebate of up to 25% on UK qualifying expenditure.
Looking for
Seeking a development funding commitment from a broadcast or digital platform partner that will enable us to finance 1st phase development, funding the writers' room, out of which we shall deliver the series bible and episode outlines for Season 1, in addition to the pilot episode written by Alice Addison.
Contact through My Content London
Jo Monk
Company profile
Apogee Pictures is a UK based feature film and television production company specialising in original, quality drama, working with the strongest local and international talent to produce creatively innovative and commercially astute projects for the global marketplace. Founder and producer Jo Monk previously worked as Head of Acquisitions & Development at Motion Picture Capital where she was responsible for sourcing and developing all film and TV projects that the company financed and produced, including: HAMPSTEAD, KODACHROME, THE TITAN, COME AND FIND ME and THE BOY DOWNSTAIRS. Prior to that she held positions at eOne, Momentum Pictures, Protagonist and Left Bank.
[email protected]
Aquarius Films is an award-winning Australian production company with a reputation for high quality, prestige films and television series that are both commercially successful and critically acclaimed. Founded by Angie Fielder and Polly Staniford, credits include Academy Award® nominated LION, produced in association with See-Saw Films; DIRT MUSIC, an adaptation of Tim Winton's much-loved novel; BERLIN SYNDROME, adapted by Shaun Grant and directed by Cate Shortland; and the multi-award winning WISH YOU WERE HERE. Recent TV credits include THE OTHER GUY Seasons 1 & 2, a 6 x half-hour dramedy (Stan); and THE UNLISTED, a 15 x half-hour YA thriller (Netflix/ABC).
Angie Fielder: [email protected]
Polly Staniford: [email protected]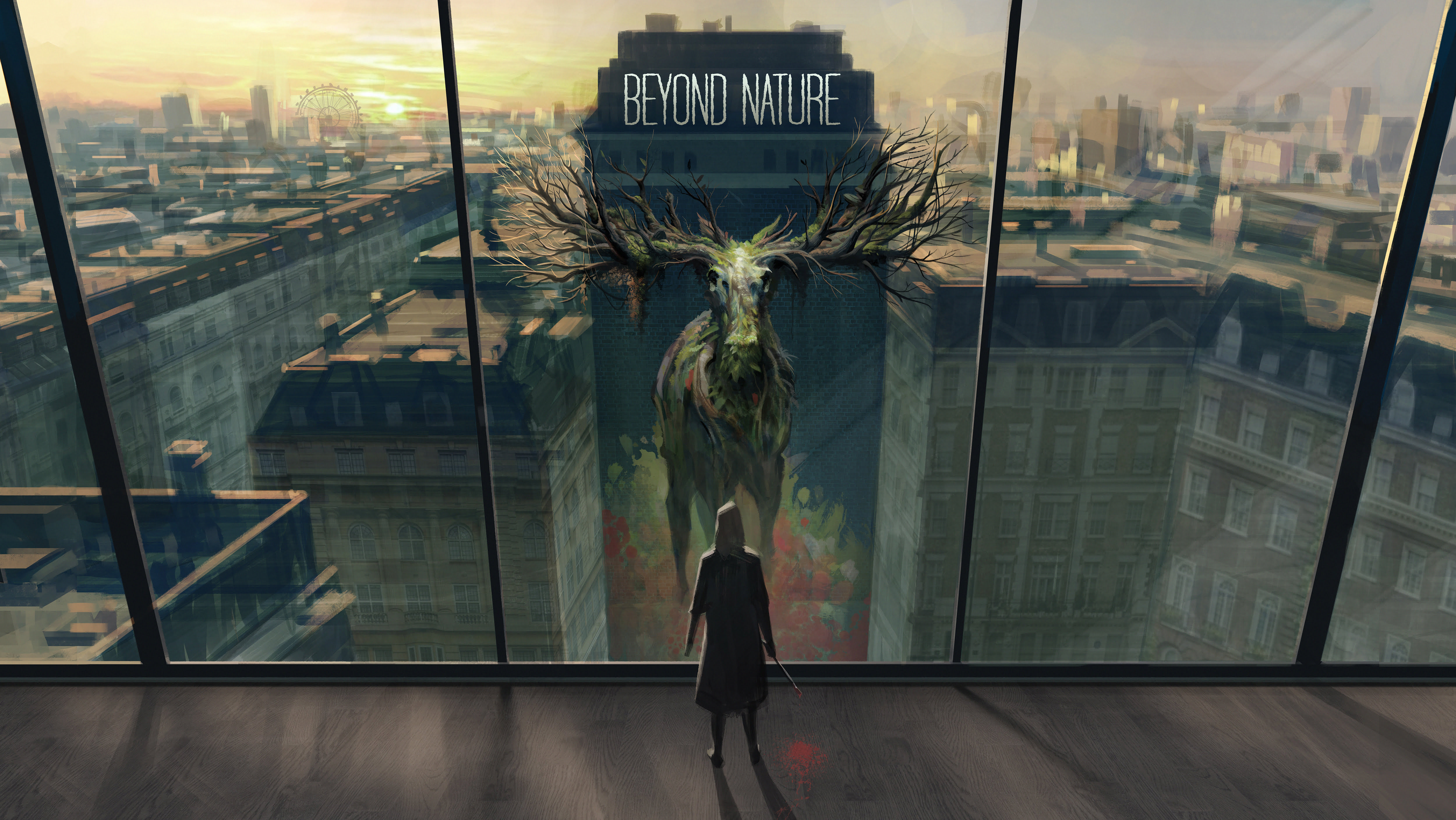 Beyond Nature
Gutsy Animations (Finland)
Beyond Nature is a psychological thriller in six episodes. It reveals what happens to a person when the mind shatters, our link to nature is severed and ego takes over. Genre: psychological thriller Length: 6 x 50 minutes Language: English / Finnish When a young and successful visual artist Stella returns from London to her roots in Finland, her life changes completely. Dark childhood memories, Finnish mythology and disturbing visions of horror intertwine and result in works of art that seem to carry a curse and cause a series of dark incidents. Stella's mind is shaken, and she starts to believe that she has caused the events. But are they caused by Stella's dangerous art that has come to life, her shattered mind, or is there a murderer who is using Stella to further their own ends?
Project Information
Genre/ Format: Psychological thriller, 6 x 50 min

Writer, Director & Producers (if attached): Writer: Paavo Westerberg Director: Paavo Westerberg Producers: Marika Makaroff
Partners (including Broadcaster if attached): No signed partners yet 

Development Stage/ Planned Shooting start: Development stage. Planned shooting start: spring 2021

Shooting Locations/ Languages: Lapland, Finland and London, UK Primarily English, Finnish

Total Budget/ Budget per episode: Total budget 10 023 596€ / Approximately 1 670 600€ per episode

Financing already in place (in total and percentage): 20% of production costs currently in negotiations in Finland

Looking for
Gutsy Animations is looking for a co-production partner and a UK commission for the Beyond Nature series.
Contact through My Content London
Head of sales: Katherine Senior, [email protected]
Gutsy Animations CEO: Marika Makaroff, [email protected] www.gutsy.fi
Company profile
See Good. Be Gutsy.
We are a company who believes that the world is in need of funny, clever and meaningful content. All of our productions are aimed at international audiences with positive impact. Gutsy Animations was founded in 2016 by Marika Makaroff to produce the new Moominvalley TV series (2019). Gutsy Animations is based in the capital of Finland, Helsinki.
Extravagance
AT-Prod (Belgium) and Zeitsprung Pictures (Germany)
In 2008, a global financial crisis is shaking the markets. It was impossible to predict the crisis that struck without warning. But was it really? A look in the history books would have been enough to learn from the first world stock market crash, the first financial crisis and the fate of a particular man: John Law – The Man Who Turned Gold into Paper The series tells in 8 episodes the true story of the visionary Scotsman John Law, the first man in Europe to introduce paper bank notes and founder of the first stock company in France. He became immensely wealthy before going bankrupt. "John Law" is a financial thriller, a love story, an historical drama, and a lesson on greed, power, and going beyond limits. What Law has created has never existed before, and by the time he finally realizes the dangers of the project, he has lost control of it. It's already too late. "EXTRAVAGANCE" brings together historical facts and characters in a breathless race dictated by the ever rising, the ever faster, the ever further. It shows characters who lose control over events they themselves provoked. Desperate, they try to lay rails that are immediately in danger of being knocked down by a train.
Genre/ Format: Period drama series / 8 episodes of 52 min
Writer, Director & Producers (if attached):
Writers : Johannes Betz (German) & Sabine Carion (French)
Directors : to be confirmed
Producers: Arnauld de Battice – Les Films du Trèfles (Paris – France) & Till Derenbach – Zeitsprung Pictures GmbH (Köln – Germany)
Partners (including Broadcaster if attached): Coproducers : AT-Prod SA (Brussels – Belgium), CNC (France) and Film- und Medienstiftung NRW(Germany) – development financing, no broadcaster attached so far
Development Stage/ Planned Shooting start: in development – we have a literary bible and the script of episode . Planned shooting start August 2021
Shooting Locations/ Languages: Paris (France) and Brussels (Belgium), English
Total Budget/ Budget per episode: Global estimated production budget: 24.000.000 euros
Production budget by episode: 3.000.000 euros
Financing already in place (in total and percentage): Financing already confirmed: 6.000.000 euros (25 %)
Looking for
We are looking for a major broadcaster or VOD platform for the series. We seek to increase the visibility of the project and find a partner in distribution and international selling.
We are also looking for pre-purchases of English and American channels to complete the financing of the series.
Contact through My Content London
Arnauld de Battice
Company profile
Les Films du Trèfle was founded in 2000 by Arnauld de Battice in order to develop mainstream high-quality fiction and documentaries. Associated with AT-Prod (based in Brussels), the company aims to facilitate international co-productions through access to talent from both countries, and by pooling the human and financial resources allocated to the development and production.
This close collaboration between French and Belgian producers allows the combination of national financing solutions and the sharing of international contacts.
Contact details :
Arnauld de Battice
81 Rue de Réaumur
75002 Paris
Tél: +33 1 79 97 90 70
Email : [email protected]
---
Other finalists, making it into the top 30, and to be showcased online, are:
Fenris
Nordisk Film Production (Norway)
Biologist Emma Salomonsen (31) is woken up in the middle of the night as a young boy, Daniel (13), has gone missing in the vast forest on the border between Sweden and Norway. A pack of Scandinavian Grey Wolfs, has been observed in the vicinity of the vanished boy´s hometown, and the local police is certain that the predators have taken the boy.
Emma claims that wolves don´t attack humans, but when the boy´s jacket is found with grey hairs smeared in with blood and a DNA test proves the fibres are actually from a wolf, a fierce conflict is breaking out between the researchers and the locals. The wolfs are already much hated by the local farmers as they sometimes attack livestock. Now the hatred grows stronger than ever before.
Emma finds the wolf pack´s whereabouts. The wolfs in the region are marked with GPS-trackers as part of the research project, so she can track their movements the last days. She is certain that the wolfs cannot be responsible for the boy´s disappearance. Her conviction grows even stronger when a colleague at the research project, Marius Storlien, is found hanging in an attic with a GPS-collar around his neck.
Step by step Emma is unveiling a conspiracy revolving around the Grey Wolf…
Project Information
Genre: Thriller/Drama
Format: 8 x 45min
Creator: Simen Alsvik
Writers: Maren Skolem and Simen Alsvik
Producer: Sigurd Mikal Karoliussen
Partners: Nadcon, NFI
Development Stage: 2 scripts, 8 synopsis, financing
Planned shooting start: 4.8.2020
Shooting locations: Norway and Sweden
Languages: Norwegian
Total Budget: € 6 500 000
Budget per episode: € 812 500
Financing already in place (in total and percentage): € 1 500 000 / 23 %
Looking for
We are looking for broadcasters / streaming platforms and co-producers, to secure the international financing and worldwide distribution.
Contact through My Content London
Sigurd Mikal Karoliusse
Sveinung Golimo
Company profile
NORDISK FILM is a leading producer and distributor of movies in the Nordic countries with independent production divisions in all Nordic countries. Nordisk Film is the world's oldest production company in continuous operation. The company merged with Egmont in 1992 – one of Scandinavia's leading media companies. Egmont is a foundation, contributing to better the lives of children and youngsters. Nordisk Film Production was established in Norway in 1993 and has produced a number of movies ranging from Oscar-nominated KON-TIKI to international series success TWIN .
Sigurd Mikal Karoliussen [email protected] +4791610561
Babyland
Agitprop (Bulgaria))
2020, Kiev. Natasha has created Babyland: a luxury hotel where fertile women give birth for infertile couples. When a tragic event from Natasha's past comes back to haunt her, Babyland's future is threatened, and Natasha's soul is at stake. The miracle of life and the business of birth collide, and a price tag hangs on everyone.
Business is booming at Babyland – the first and most successful surrogacy clinic in Kiev, Ukraine. It is more than a place, it is a world. Natasha (40) has turned Babyland into her mission. A successful business woman, she has reinvented herself from the ashes of her past. She guards her secrets zealously and eludes her personal pain by helping young Ukrainian women become surrogate mothers. Dreams come true, miracles happen and tragedy hits.
Babyland will deal with the main themes of redemption and survival in a world where everybody desperately wants a baby. It will explore surrogacy on many levels, shining a light on the corruption related to the 'baby making' business, providing a realistic look at the condition of women today. While it is the last chance for well meaning couples who desire a family of their own, the world where our characters operate is also fertile ground for exploitation and abuse. To look at the process through the eyes of those with everything to gain and everything to lose gives us the possibility to examine current culture and society: its moral dilemmas, its decline, the desperate attempt to preserve its 'genes' and its inevitable aging process.
Project Information
Genre/ Format: Drama, seasonal, 8 x 55 minutes

Writer, Director & Producers (if attached):
Writers – Simona Nobile, Dianne Jones, Martichka Bozhilova
Producers – Martichka Bozhilova
Partners (including Broadcaster if attached): Lumiere, Belgium; Film. UA
Development Stage/ Planned Shooting start Bible: Bible, Pilot script, Season's outline.
Shooting Locations/ Languages: Ukraine, Italy, Belgium, UK, Scandinavia. English, Ukrainian
Total Budget/ Budget per episode: 6 200 000 / 775 000 EUR per episode
Financing already in place (in total and percentage): 150 000 EUR (2.41%)
Looking for
We are looking for co-producers, financiers, sales-agents
Contact through My Content London
Martichka Bozhilova.
email: [email protected]
mobile: +359888579959
Company profile
AGITPROP is the most awarded Bulgarian film production company. The company's latest films include TOUCH ME NOT (Golden Bear Winner, Berlinale 2018), PALACE FOR THE PEOPLE (feature film and mini series, sold to more than 10 broadcasters incl. BBC, HNK, ARTE, SVT). In 2019 AGITPROP produced the TV drama series FATHER'S DAY for the Bulgarian National Television, pitched at Venice Gap Financing Market, Serie Series and many others. The series received the highest audience share and received an offer for a second season. Producer of factual series HBO and National Geographic.
Among AGITPROP's films are GEORGI AND THE BUTTERFLIES (IDFA winner), THE MOSQUITO PROBLEM AND OTHER STORIES (Cannes, Toromto, London), CORRIDOR #8 (Berlinale), OMELETTE (Sundance), THE LAST BLACK SEA PIRATES (Visions du Reel, Hot Docs).
Petrademone
Indigo Film (Italy)
During the summer of the '82 World Cup, where Italy dreams of success in the wake of a very difficult historical period, an ancient Etruscan portal has been opened. Frida is the only person who has the power to close it and save the planet – as well as her own heart ¬- from a deadly drought. Meeting new friends, Tommaso, Gerico, and Miriam, helps Frida shed light on the dense tangle of mysteries which have been unfolding since she arrived in Petrademone.
If you lose someone, your only desire is to meet him or her again. In Petrademone this is possible.
The series is based on the Petrademone – Il libro delle Porte, the first book of the mystery saga by Manlio Castagna and it is the story of Frida's greatest battle, the one that will lead her from childhood to adolescence.
Project Information
Genre/ Format: Coming of age Fantasy – 8 x 50'
Writer, Director & Producers (if attached):
Writers – Ivan Cotroneo, Valentina Gaddi and Sebastiano Melloni.
Producers – Nicola Giuliano, Francesca Cima and Carlotta Calori for Indigofilm.
Director TBD
Partners (including Broadcaster if attached): TBD
Development Stage/ Planned Shooting start Bible: Summer 2021
Shooting Locations/ Languages: Central Italy / Italian
Total Budget/ Budget per episode: 20 mln total – 2,5 mln per episode
Financing already in place (in total and percentage): 4 mln – 20% of the total budget
Looking for
A fantasy series is undoubtedly an ambitious product, which requires, both from a creative and financial point of view, resources that go beyond national borders. For these reasons, we are looking for co-producers and partners to realize and develop the project with an international spirit.
Contact through My Content London
Carlotta Calori, Co-founder and producer, Indigo Film
Marica Gungui, Producer, Indigo Film
Federica Felice, Head of Editorial Department, Indigo Film
Company profile
Indigo Film is a film production company founded by Nicola Giuliano, Francesca Cima and Carlotta Calori. It makes films, documentaries and TV shows and series. It has produced all the movies by Paolo Sorrentino, included The Great Beauty (2013), Academy Award ® and Golden Globe® winner as Best Foreign Language Film in 2014. Since 2013 the company has also started developing television projects. The latest productions are the series La Compagnia del Cigno, by Ivan Cotroneo, and Non mentire by Gianluca Maria Tavarelli. Contacts: Via Torino 135, 00184 Roma Telephone number: +39 06 77250255 Fax: 06 77079042 E-mail: [email protected] http://www.indigofilm.it/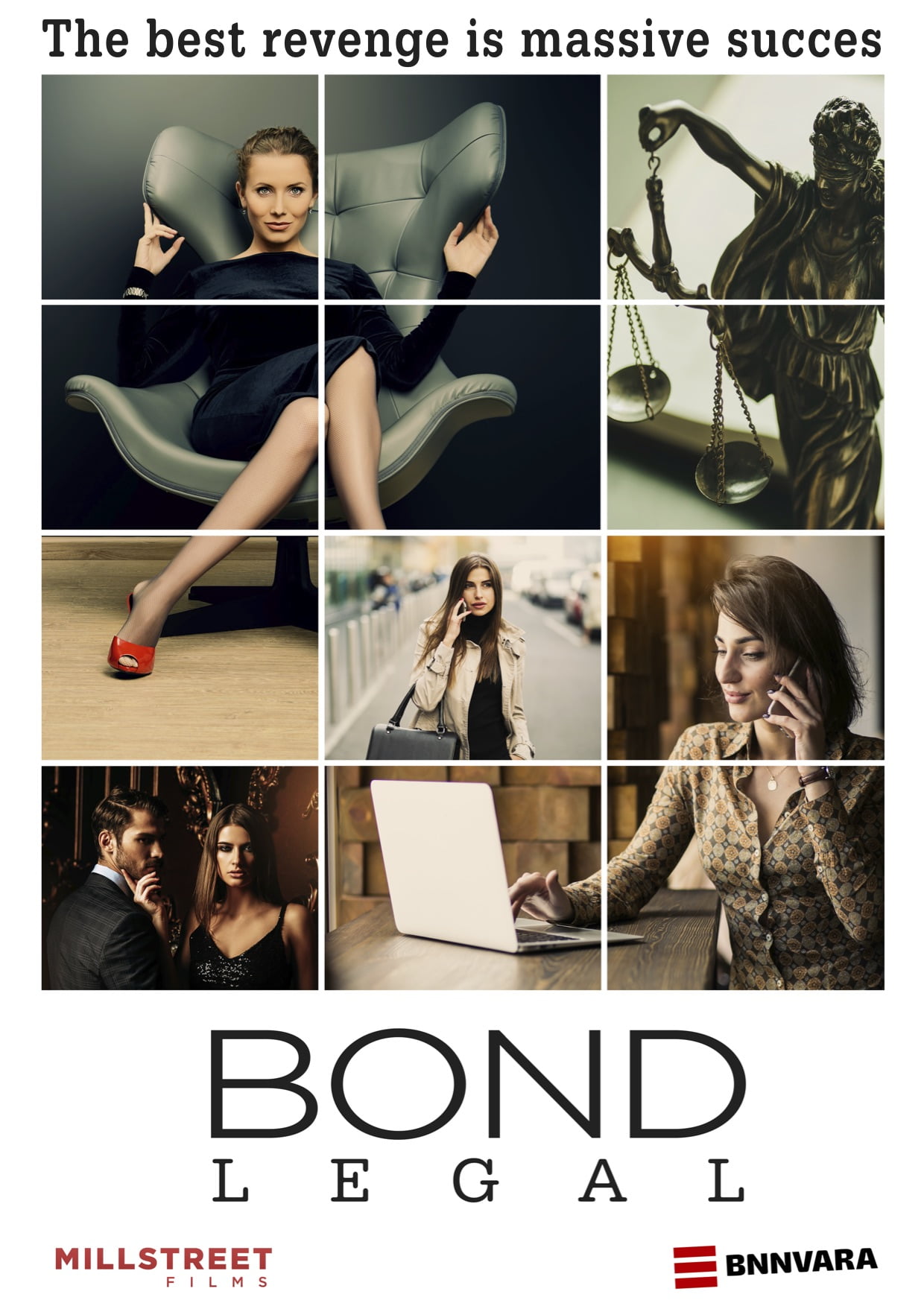 Bond Legal
Mill Street Films (Netherlands)
Only the best lawyers work at Bond legal, and they all happen to be women. Founder Betty Bond (52) uses her office to offer a counterbalance to the money-and-power-hungry (white) male strongholds in the legal profession. Sometimes as a direct force against the office of her ex-husband George – where she worked for years and never became a partner.
Both Betty and George know from practice how things can get out of hand if people get carried away by their primary emotions, and yet after their not-so-civilized divorce it's quite a challenge for the two to stay civilized with each other. This to the dismay of their three children as well as their partners and employees who are regularly dragged into this cold war. When Betty plunges into an apparently mundane lawsuit about sexism at work, she gets an opponent that makes her ex look like a saint. Then George decides to take the case and defend him. Everyone prepares for the clash of the titans.
Project Information
Genre: drama/ legal
Format: tv series 8 x 45 mins
Writers: Karin van der Meer & Dorien Goertzen
Director: Anielle Webster
Producer: Rachel van Bommel (Millstreet Films)
Broadcaster: BNN VARA
In development: shoot 2020
Shooting Locations/ Languages: The Hague, Amsterdam/ Dutch
Total Budget: 3.6 mln/ Budget per episode: 450.000
Financing already in place: 50%
Looking for
coproduction/ financing partners
Company profile
An ambitious independent fiction production house that specializes in feature films and tv drama for broad female audiences, with a strong female lead or female film makers. Our productions captivate audiences in national and international markets.
Millstreet Films is founded and solely owned by Rachel van Bommel, who worked in distribution for over 20 years. Millstreet reaches a wide audience by integrating production, distribution and marketing in an early stage. Striving for quality, professionalism and independence, we nurture long-term relationships with filmmakers, crew, cast, co-producers and financing partners.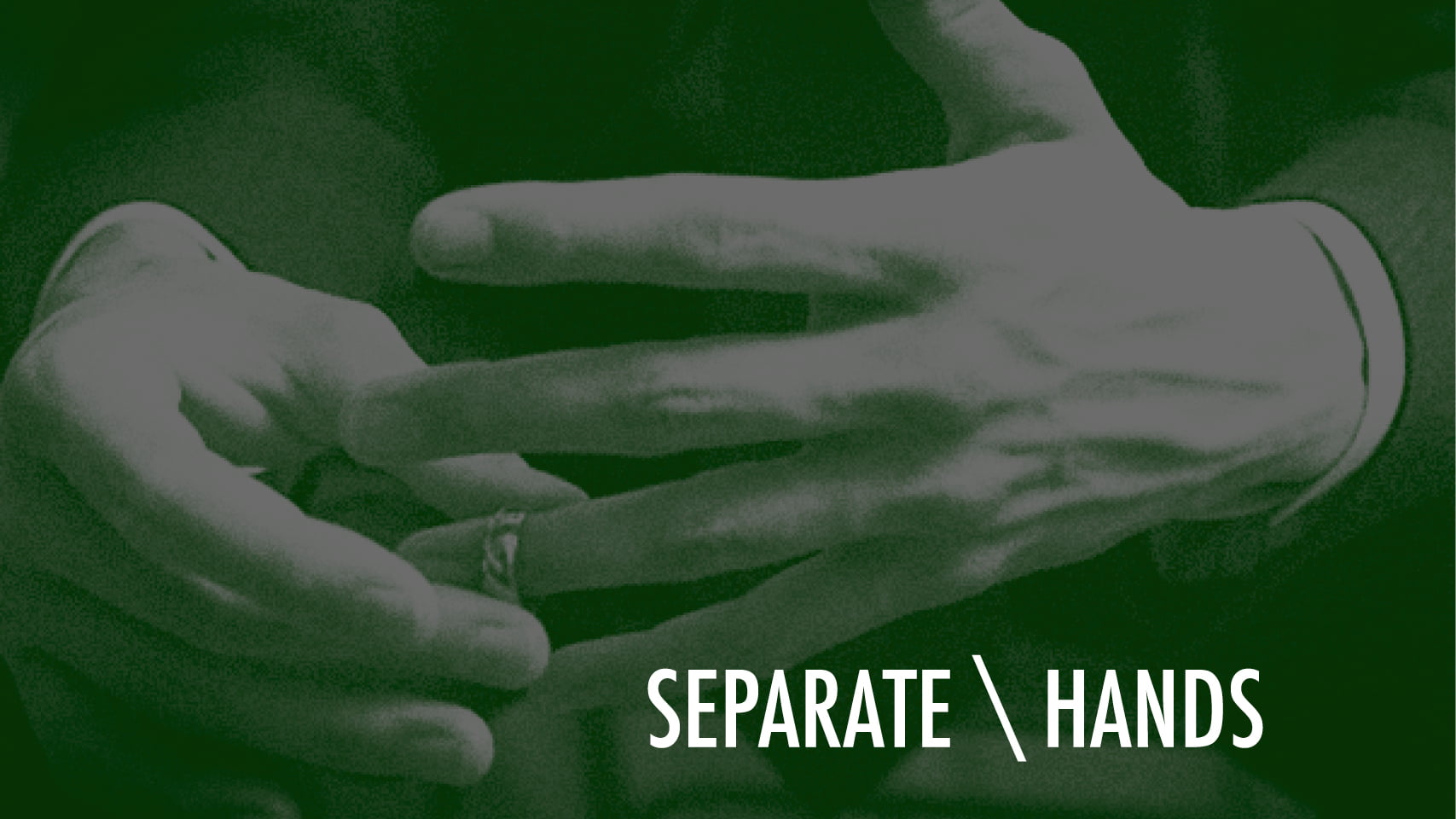 Separate Hands
Clipper Media Capital (UK)
Seperate Hands is an Asian-fronted, internationally-skewing returnable series from Shanghai-born US writer Tian Jun GU (HOUSE OF CARDS). Based on the real-life phenomenon of East Asia's mistress-dispelling industry, SEPARATE HANDS is a spy drama that swaps affairs of state for affairs of the bedroom. Fast-paced and highly commercial, this Chinese-language series nevertheless endeavours to bring to light the plight of women in a deeply patriarchal society. With its Hollywood-honed writing and strong genre framing, it is intended to be the first Chinese language series to break into the mainstream western TV marketplace.
Li Weiru is a divorcee in her 30s who joins Taipei's premiere mistress-dispelling agency. The agency's signature technique is to send a handsome young man to seduce the husband's mistress, and then present the cheating husband with the evidence so he'll dump her and get back with his wife. But Weiru wants to get to the heart of why each marriage hasn't been working out in the first place. This ruffles feathers at the agency but gets results. She soon attracts the attention of her boss, who asks Weiru to investigate her own husband's affair. There's just one small problem — his mistress is Weiru herself…
Project Information
Genre / Format: 10×40' returnable drama
Writer: Tian Jun Gu was born in Shanghai but raised in the United States. His credits as writer include Netflix's HOUSE OF CARDS, upcoming CBS All Access crime drama INTERROGATION and FX's forthcoming adaptation of the award-winning graphic novel Y: THE LAST MAN.
Partners: The equity partner for the series is a high profile media financier based in Hong Kong and London.
Development Stage / Planned Shooting Start: Pilot script + bible / late 2020
Shooting locations / languages: Taiwan / Mandarin Chinese
Total budget / Budget per episode: $6m-8m / $600k-$800k per ep
Financing already in place: Equity / gap for ROW (20-80%)
Looking for
We already have strong interest and are in discussions with regional (East Asian) broadcasters, but want to attract other broadcasters and international sales agents who are interested in being at the cutting edge of bringing innovative Asian content to new markets. We are particularly interested in partnering with a blue-chip distribution outfit who can provide our equity partner with worldwide sales estimates – depending on the sales projections, our equity partners are willing to finance up to 80% of production.
Contact through My Content London
Michael Nakan
Company profile
Clipper Media Capital is a production company based in London with a strong international focus, and particular strengths in the Chinese and wider Asian markets. Clipper is active across film and television, with projects in development with HBO Asia, the BFI, Wild Bunch and a major Chinese studio (to be announced), among others. Clipper is currently in prep for a UK-China feature coproduction to be directed by Oliver Parker (JOHNNY ENGLISH, ST TRINIANS) which will be produced alongside David Barron (HARRY POTTER).
Contact: [email protected]
Noon at Midnight
Kindle Entertainment (UK)
On the surface Noon at Midnight is a haunted house story – a restless spirit seeking vengeance. But underneath it's a story of friendship, of loyalty, of growing up, and the paths we take. And by the end Noon will have to choose – between joining Solange and the darkness in the house… or walking away and letting go of her own past and rage. What stalks you in Darcy College is everything you're afraid of – not petty fears, like spiders or mice or even just "the dark". It's what's inside you – the thing you buried – the thing that makes you wake in a cold sweat if you dream of it. It's the thing you're running away from. But Noon doesn't know that yet. When we first meet her she thinks she's in control. She believes Solange's spirit is trapped in the house and that she can rescue her. She's half right. It is a trap. But for her.
Project Information
Genre/ Format: 10 x 30' YA horror
Writer, Director & Producers (if attached): Writer – Dan Berlinka
Partners (including Broadcaster if attached): Lionsgate have first option to distribute the series.
Development Stage/ Planned Shooting start: Pitch materials and pilot script are completed and we are looking to get funding for further scripting with a view to shoot in June 2020
Shooting Locations/ Languages: Our intention is to film in Scotland and as such we will be intending to apply for the Creative Scotland funding.
Financing already in place (in total and percentage): Funding sought is 64%:
TOTAL BUDGET 6500000 100.00%
TAX CREDIT (18% of UK Spend) 1170000 18.00%
CREATIVE SCOTLAND (to seek funding) 500000 7.69%
LIONSGATE DISTRIBUTION ADVANCE 650000 10.00%
FUNDING SOUGHT 4180000 64.31%
Looking for
We are looking for further financing for development and also funding to market the project (concept design and photography of locations) and get a broadcaster on board.
Contact through My Content London
Emma Stuart
Company profile
Anne Brogan and Melanie Stokes founded Kindle in 2007. In just over twelve years, Kindle has established a reputation in the market place for fresh, innovative drama with Lionsgate becoming a welcome stakeholder in 2016. Three times BAFTA-winning and twice International-Emmy winning, Kindle's portfolio spans family, primetime and young adult. Recent shows include, The A List, a supernatural thriller for Netflix, and Kiss Me First, a VR-thriller for Channel 4 & Netflix, alongside a family feature, Four Kids & It, starring Michael Caine, Russell Brand, Paula Patton and Matthew Goode which is in post production.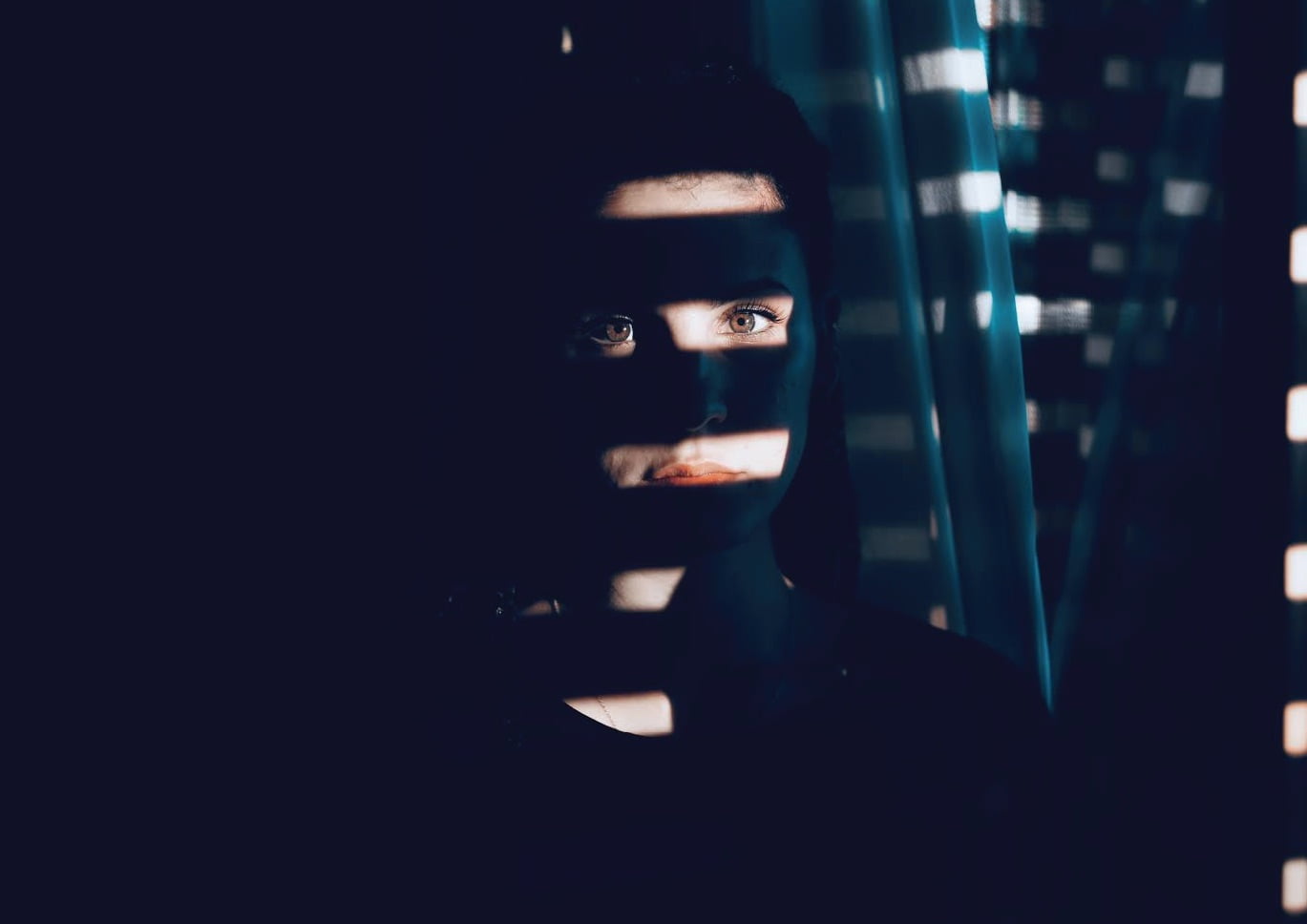 Not Her Real Name
Kathleen Anderson (New Zealand)
7th July 2005 London is hit by a deadly terrorist a6ack. Four tubes are targeted, a double-decker bus explodes. Caught in the carnage, New Zealand doctor Elizabeth Brookes volunteers to help. There maybe another bomb onboard but Brookes enters the wreckage and saves a number of lives. In Auckland, New Zealand journalist Marama Henry receives an anonymous Pp informing of Brookes' heroics. Desperate for a local connection, her paper rush to break the story. London media pick up the lead. Dr Brookes is propelled into the spotlight; an overnight hero.
But when Marama goes to fact check her follow up article, she is shocked to uncover Lizzie is not a doctor, something she should have fact-checked in her original piece. She also discovers Lizzie leaked her own story to the press and it is highly doubtful she even got on the bus on the day of the bombings. Desperate to salvage her reputation, Marama goes on the a6ack. What follows is a global witch-hunt that exposes both women's nebulous relationship with the truth and has explosive professional, personal and deadly consequences for both of them…
Project Information
Genre/Format: Not Her Real Name is a four part psychological drama.
producers & creators: Executive Producer: Kathleen Anderson, Producer/Writer
Creator: Pip Hall, scriptwriter and playwright
Partners: TVNZ – New Zealand's major broadcaster / New Zealand Film Commission
Development stage: Early development
SHOOTING LOCATIONS/LANGUAGES
50% London, 50% New Zealand – English language
Budget per episode £1.2m per episode
Financing already in place: Development match funding via the New Zealand Film Commission once a UK production partner is secured. This project meets the criteria for the NZ Screen Production Grant, which entitles the overseas funding partner to a 40% cash tax rebate on all NZ expenditure
Looking for
We are looking for a UK production partner to help develop and produce the series with us.
Contact through My Content London
Executive Producer Kathleen Anderson – [email protected] +6421704997
Company profile
Workman Orange is a new bouPque development company that creates and develops premiere screen content, and then partners with producing enPPes to bring that vision to life. Made up of a husband and wife team, Writer/Producer Pip Hall is one of New Zealand's most exciPng and prolific scriptwriters, with 25 years of experience, winning mulPple awards for both her screen and stage work. MulP-award winner, Peter Meteherangi Tikao Burger is one of New Zealand's premier drama directors and has helmed over 30 prime- Pme dramas for both the New Zealand and internaPonal market.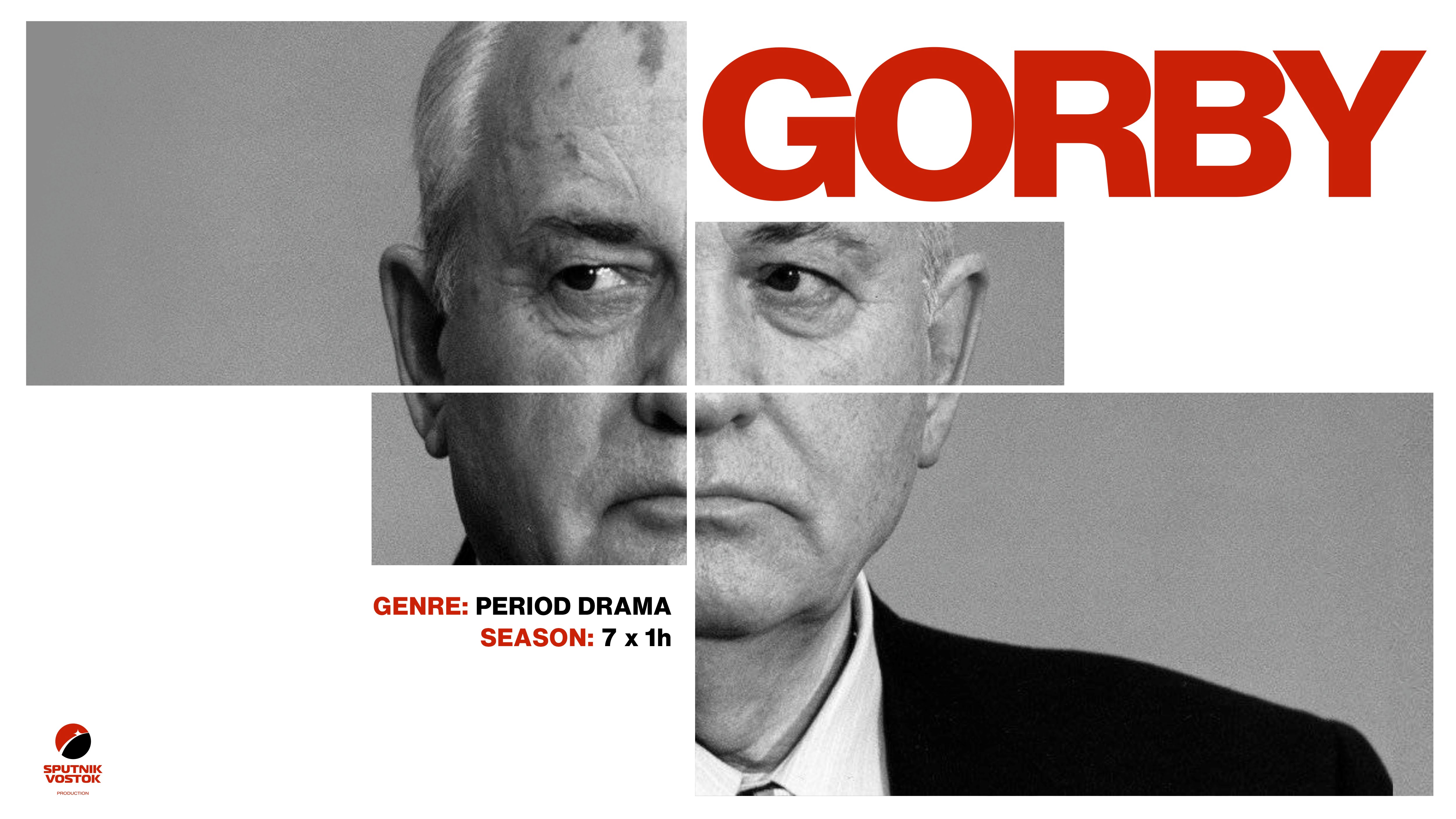 Gorby
Sputnik Vostok Productions (Russia)
For some, the collapse of the USSR was a disaster, for others – the beginning of a new life. The fact remains: 288 million people did not choose whether they wanted to find themselves in the ruined empire, the biggest one at the time in the world. The decision that impacted millions was taken by one man – Michail Gorbachev, or GORBY. But was there any decision at all? Or what happened there was just a lost of control that later will be presented as an ACT OF FREEDOM. What is the price of such a freedom? If the whole nation knew all the cost for it in advance would they be ready to pay for it? And if you pay for freedom with blood and devastation then does not blood and devastation become an eternal trauma that washes away the meaning of changes? We don't know the answers but will explore the issues that still worry millions all around the globe. Our story will cover the seven years of Gorbachev's reign as the Secretary General from 1985 to 1991, starting with his appointment, cover the Chernobyl accident, the fall of the Berlin Wall, local conflicts in the republics, the "Parade of Sovereignty", "Perestroika" in it's ordinary manifestations and, finally, the three August days of 1991 which decided the fate of the Soviet country. The viewer will witness a wide range of human drama. Some people lost everything including their lives; some managed to fit the opportunities that they could only dream about before…
Project Information
Genre/Format: period drama (7×1h)
Writer: Dmitry Glukhovsky (Metro 2033, Metro: Last Night, Outpost, Exodus, Text)
Director: Alik Sakharov, to be confirmed (House of Cards, Ozark, Game of Thrones, Boardwalk Empire, The Americans, Dexter, Rubicon, etc.)
Producers: Alex Kessel (Better Than Us, Netflix Original), Tatyana Zavyalova, Inna Orkina-Sekste
Partners: OKKO, Netflix, HBO
Development Stage/ Planned Shooting start: Early stage of development (story), planned shooting start November 2020
Shooting Locations/ Languages: Russia, Europe / Russian, English
Total Budget/ Budget per episode: USD 8,400 000 PER 7 eps. / USD 1,200 000 per ep.
Financing already in place (in total and percentage): USD 4,200 000 / 50%
Looking for
Co-funding / Co-producion, Pre-sale, Distribution
Company profile
Sputnik Vostok Production is founded by producer Alex Kessel in 2010. We are the first and today still the only Russian production that has landed at both Amazon Prime (LONDONGRAD) and Netix Original (BETTER THAN US, in partnership with YBW).The company's creative portfolio includes prime quality feature films, documentaries, TV series.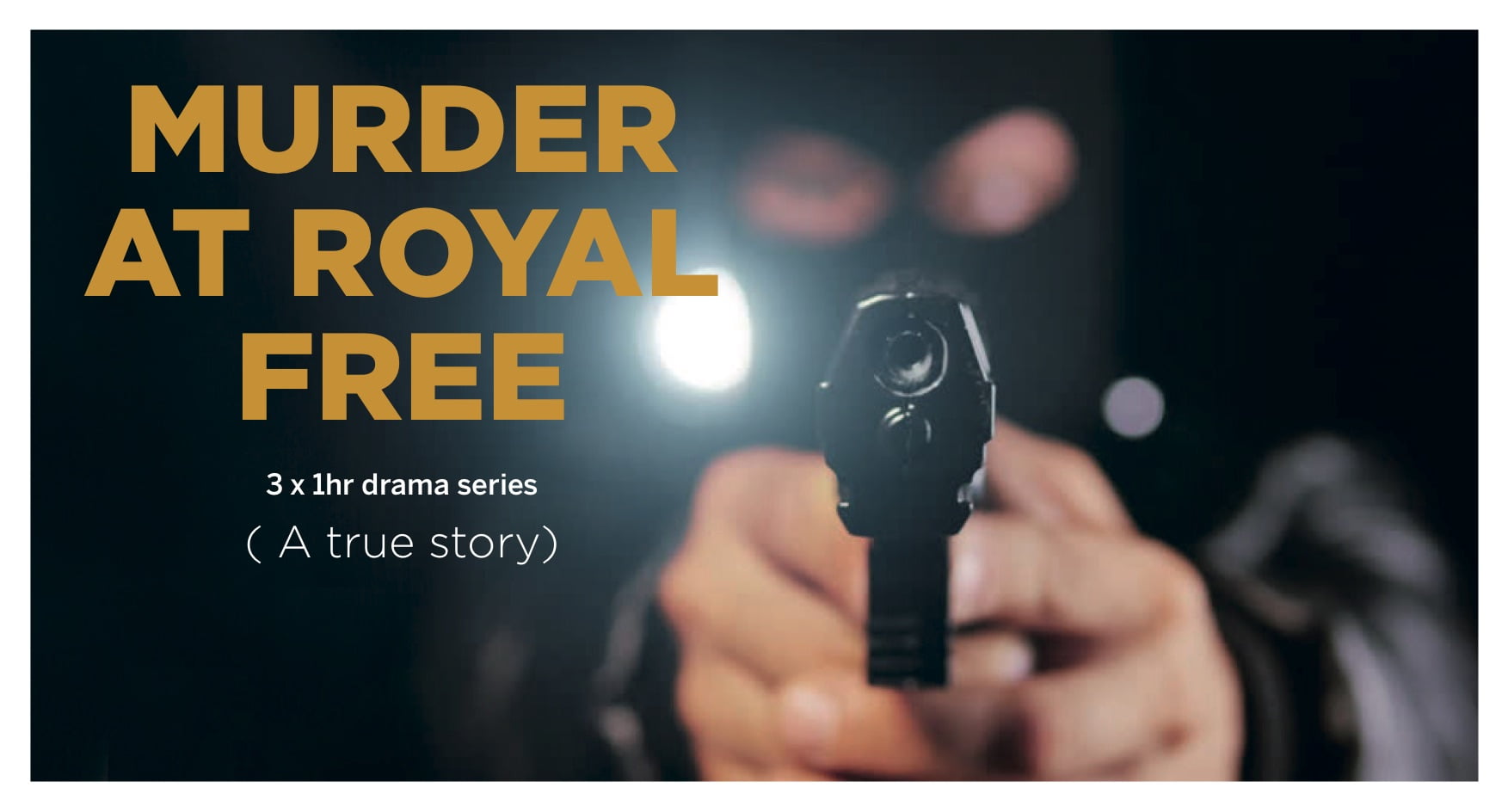 Murder at Royal Free
Endeavour Ventures (New Zealand)
May 1992 The Royal Free Hospital Hampstead, London. Talking on a public phone beside the elevators is a patient, Graham Woodhatch. He is in London's biggest hospital for a minor operation. He runs a roofing business, but he is also a well-known rogue and small-time criminal.
As he is talking, the lift doors open and someone wearing a hoodie and holding a pistol steps out, sees him, fires 4 times, gets back in the lift and disappears. In December 1994, Te Rangimaria Ngarimu, a New Zealand Maori woman in her early 20's, known as 'Sparky', became Britain's first ever-convicted female contract killer.
It was 'Sparky' who walked into a public corridor at Royal Free, disguised as a man and fired four hollow point .22mm rounds into Woodhatch's head and chest at close range. Why did a highly educated, 25- year-old New Zealander from a well-respected, small town family kill a complete stranger from the other side of the world? Was it love that made this woman take a journey from small town saint to a big city assassin? Because it wasn't money…..
Project Information
Genre: True Crime Drama
Format: 3x 1hrs
Writer: Jodie Molloy + 1 TBD. Director: TBD. Producer: John Barnett
Partner: TV1 (TVNZ), New Zealand
Development Stage: Early Development
Shooting Start: Poss. Sep 2020
Location: London + Auckland, New Zealand. Language: English
Budget: stg. 3.75m pds. Per ep: stg. 1.25m pds
Finance in place: Development 50k pds stg. Production 250k pds stg. % of Budget: 8%
Looking for
A UK Production partner who wants to collaborate in realising this story.
Contact through My Content London
John Barnett [email protected] M. +64 21 977793
www.endeavourventures.nz
Company Profile
John Barnett is New Zealand's leading TV and film producer. Over the past 4 decades he has produced television drama, documentaries and feature films, including the internationally acclaimed and Oscar-nominated and BAFTA winning film Whale Rider.
From 1992 -2014 he ran NZ's biggest TV+ Film company South Pacific Pictures Ltd, which he co-owned with All3 Media. He oversaw the production of more than 3500 hours of top rating TV drama as well as 7 feature films.Having sold his interests in that company he then set up Endeavour Ventures Ltd.
John Barnett [email protected] M. +64 21 977793 www.endeavourventures.nz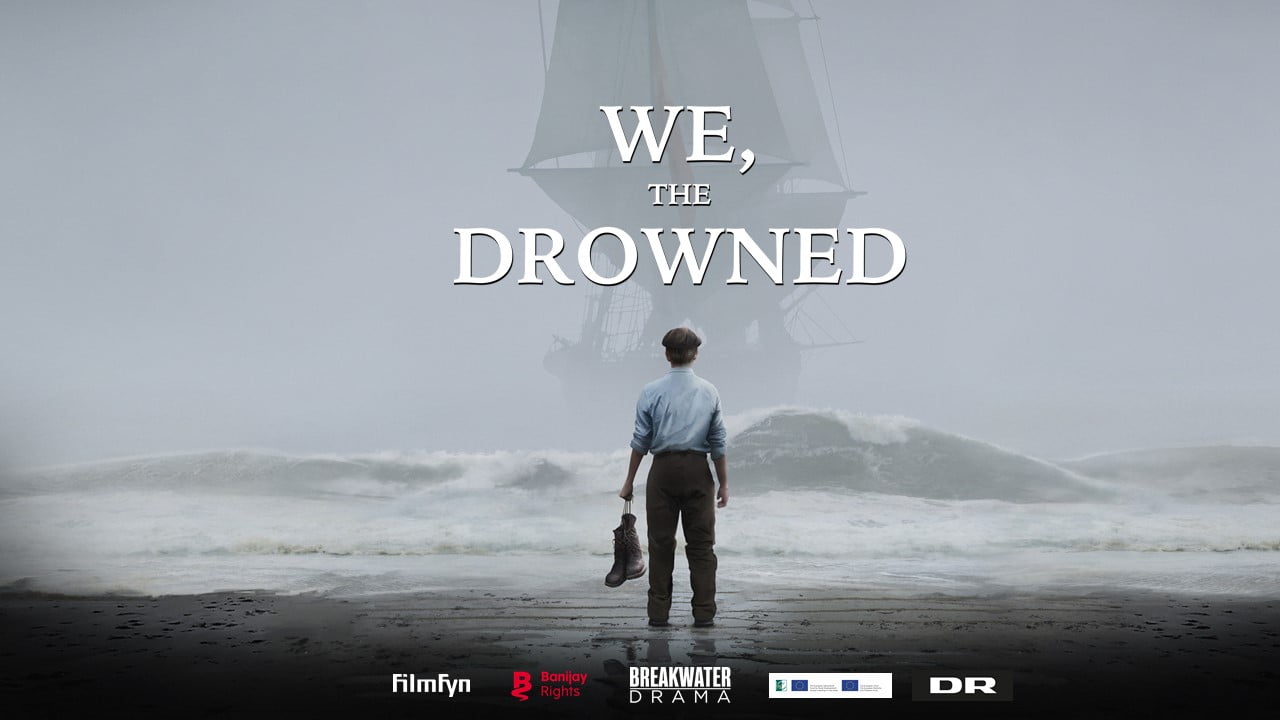 We, the Drowned
Breakwater Drama (Denmark)
At the onset of WWI, Captain Albert Madsen has haunting visions. His dreams are populated with the faces of drowned men and sinking ships. And while dark visions of the future haunt his nights, the past and the present haunt his days. At 58, he has one last chance for intimacy and one final adventure in front of him – a quest to create a legacy in a town he considers family.
A multi-generational saga of historical fiction, "We, The Drowned" is a story of men on the high seas and the women and children who await their return. It is a story of betrayal, loss, dreams and courage. From the streets of Shanghai to the harbour of Copenhagen, it has the whole sea of human experience as its subject matter. The story's timeless themes of mystery, adventure, love, grief, and the passage of time are both familiar and universal.
Project Information
Genre/ Format: Drama 8x50min
Writer, Director & Producers (if attached):
Head writer Jan Trygve Røyneland
Director Mikael Salomon
Producers Deborah Bayer Marlow & Mikael Windelin
Partners (including Broadcaster if attached):
Banijay Rights (UK) Distribution and financing partner
Chezville (NO) co producer
DR (DK) National Broadcaster acquisition
Development Stage/ Planned Shooting start: 4 scripts available plus long form treatments for episodes 5-8 and season 2 synopsis
Shooting ready for summer 2020
Shooting Locations/ Languages: Denmark, South Pacific, Samoa, Shanghai, New York and San Francisco
Total Budget/ Budget per episode: €25M – €3.125.000/episode
Financing already in place (in total and percentage): €350.000 ~ 2.2%
Looking for
We are seeking broadcasters and VOD services for co-production. We are looking at organic partners from the locations where will be shooting, but with substantial VFX needed we will also be looking for post-production. Season One has several international locations outside of Denmark anno 1900. Germany (Schleswig Holstein), New York (or another east coast North American harbour town), San Francisco's Chinatown, Shanghai harbour and the coast of Samoa. We are looking for large sound stages with strong historic art department capabilities as well as water tank facilities.
Contact through My Content London
CHRIS STEWART – COMMERCIAL DIRECTOR, SCRIPTED
CAROLINE TORRANCE – HEAD OF SCRIPTED
Company profile
Breakwater Drama is a joint venture between Marlowfilm Productions and Minerva Film Rights set up for the production of We, the Drowned. Marlowfilm has recently produced the Danish parts of the Oscar nominated "The Danish Girl" and HBO's currently airing series "Gentleman Jack". Unleashing the potential for a new hybrid of film making Marlowfilm merges American ambition and Danish minimalism Minerva Film Rights operating since 1935 has a long list of documentary films on its slate as well as co-producing several feature films. Today MFR is focused on high end VFX for international independent films and TV like "Border" and recently the Netflix original "Ragnarok".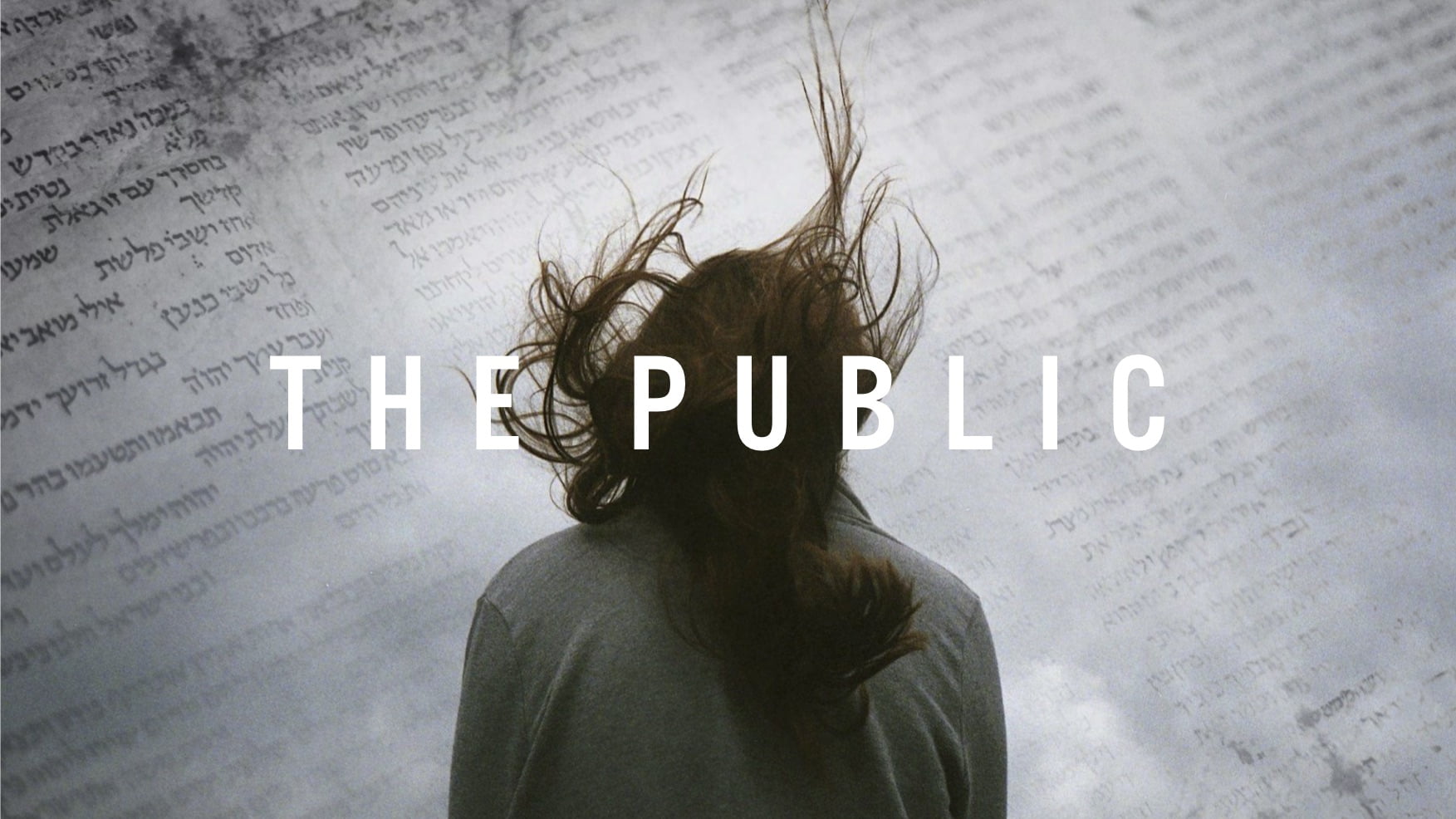 The Public
Egg Films (UK)
Detective Miri Leiner is an ex-Hasidic police detective struggling with O.C.D. Her life takes a turn when Shaindy Fried, her older sister who she'd not seen for over a decade, appears at her doorstep looking for her missing teenage daughter Zissi. Although reluctant at first, Miri finds herself in Hasidic garb once again, as she returns to the very community she left behind – this time undercover as a reconverted Hasidic woman. In a highly conservative society where strict gender laws keep women oppressed, Miri will fight against all odds to unravel the truth behind Zissi's disappearance. Her investigation will expose the mysterious underbelly of the Hasidic community: clandestine dating sites, underground abortion clinics, greedy physicians, corrupt Rabbis and politicians, self-interested wheeler-dealers and bogus charities overseas. As she pieces the puzzle together, Miri will be forced to confront demons from her own past – a mother she'd cut ties with, a community she abandoned and a little baby-girl named Zissi, whom she'd had to pass on to her older sister to raise.
Project Information
Writer, Director & Producers:
Writers – Romi Aboulafia & Michal Aviram
Producer – Ben Giladi
Executive Producer – Hagai Levy
Partners: EGG Films, Endeavour Content
Development Stage: Pilot and Bible
Budget: €5,000,000 / €625,000 per episode
Financing in place: €2,100,000 (41%)
Locations/ Languages: Israel & US / Hebrew, English, Yiddish
Looking for
The Public is set up as a European co-pro. Our hope is to engage selective and likeminded international distribution partners, in order to complete our finance plan.
Company profile
EGG Films is an award-winning production company encompassing development, production and distribution of Internationally-facing Israeli content. EGG Films was founded by Ben Giladi in 2009, and is headquartered in Tel Aviv and London.
EGG Films' recent credits include Netflix's true-crime documentary series Shadow of Truth. The company is currently premiering Coastal Road Killer, the next project by Shadow of Truth's creators, in DOC NYC. On the scripted slate, the company is in development on several high-end dramas, including female detective thriller The Public, with Fauna writer Michal Aviram, Harem star Romi Aboulafia and The Affair co-creator Hagai Levi.
Dead Head
Screentime New Zealand (New Zealand)
A Good Man
Yellow Black and White (Russia)
The series is inspired by the real story of the Irkutsk Maniac, whose crimes shook a small town when dozens, 80+, of women aged 16 to 40 were found murdered. Upon his arrest, an ex lieutenant and serial killer confessed that his wife's infidelity inspired him to start his crimes. He refers to himself as the cleanser of female sins and is serving his life sentence.
A young metropolitan detective, Zhenya (Yulia Snigir, Young Pope), arrives in a small town in the search of a serial killer. The majority of the towns population do not welcome outsiders, and local authorities deny a killer is on the loose and refuse to assist Zhenya. However, Zhenya finds one person willing to help, Ivan Krutikhin, a detective and the serial killer.
Project Information
Genre: Drama, Police Thriller (8X50')
Creators: Konstantin Bogomolov, Irina Sosnovaya
Writers: Konstantin Bogomolov, Pavel Tetersky, Ruslan Galeev
Director: Konstantin Bogomolov
Producers: Eduard Iloyan, Deniz Zhalinskiy, Vitali Shlyappo, Aleksey Trotsyuk, Irina Sosnovaya
Partners: Start
Production Stage: Currently Filming
Shooting Locations: Russia
Finance: Fully Financed (100%)
Looking for
Global presale opportunities
Contact through My Content London
Daria Bondarenko, [email protected] www.ybw-group.com
Company profile
Yellow Black and White, YBW, is one of the biggest independent studios based in Russia. Focusing on high quality scripted content, YBW series and features regularly become remarkable TV productions and chosen as official selections at the industry's leading events, Series Mania, MIP Drama Screenings (Better than Us, partnered Start, Sputnik Vostok Production), Toronto Film Festival (The Factory, partnered Wild Bunch) etc. YBW is currently expanding its global footprint as a leader in scripted content production and forging worldwide relationships with outstanding broadcasters.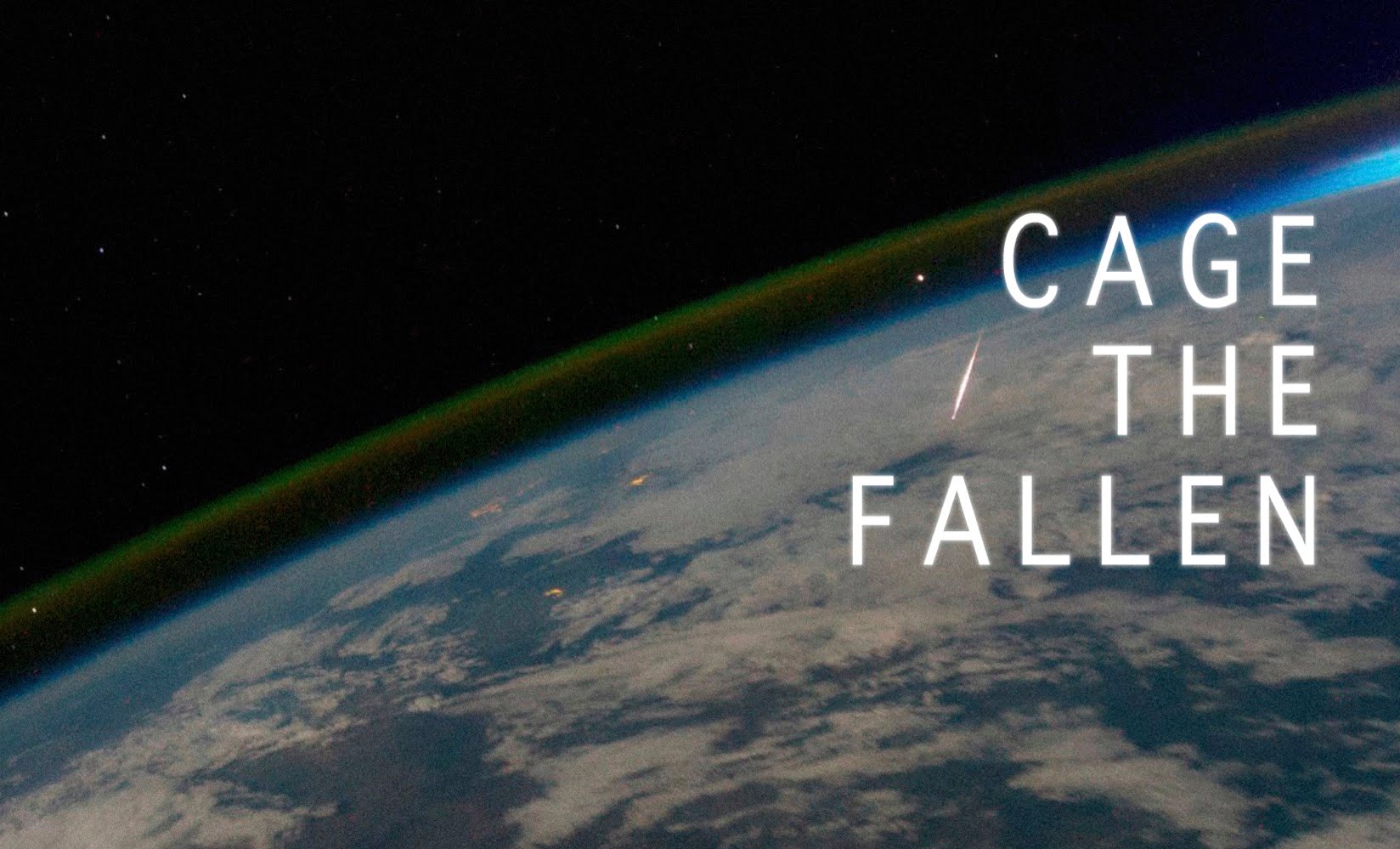 Cage The Fallen
Screen Siren Pictures(Canada)
In 2021, a foreign object enters Earth's atmosphere and breaks apart into eleven small canisters that crash in and around a small North American town. The first pod is discovered by learning-disabled groundskeeper Billy Kits. Within twelve hours, he is overcome with muscle spasms and dark visions and is rushed to the local hospital.
The staff – including twenty-one year old nurse Maya Sparrow — are completely unprepared for how to treat him. Dr. Brooklyn Cohen, an infectious disease specialist, is called in to identify and diagnose the virus. More empty canisters are found. Rumours, fear and misinformation start to spread as unsettling, strange side effects manifest in the infected humans, including Billy and Maya. Inevitably, news of the virus being alien in nature gets out to the public.
Everyone is looking for answers and the world looks to the skies in anticipation of an alien attack. But it's not coming. It's already here — and inside humans. CAGE THE FALLEN is the antithesis of an alien invasion story. This timely, pulse-pounding series examines bigotry, prejudice, and resistance through a grounded science-fiction lens.
Project Information
Genre: 10×60 science fiction/thriller
Creators, Writers, Director, Producer: Creators/Writers: Josh Epstein & Kyle Rideout (ASTRID'S DEATH LIST, ADVENTURES IN PUBLIC SCHOOL); Producers: Christine Haebler & Trish Dolman (INDIAN HORSE, HECTOR AND THE SEARCH FOR HAPPINESS)
Partners: Bell Fund, Canada Media Fund
Production Stage: In Development. Pitch Deck available, currently writing pilot script
Shooting Locations: Languages: Shoot in Canada. English-language
Total Budget: Approx. $30M CAD ($22.6M USD/£17.5M GBP/€20.4M) based on an 10-episode order or approx. $3M CAD per episode
Financing already in place: Pilot script and pitch deck/bible financed. Re: production, we can trigger both Canadian Federal and Provincial tax credits to approximately 25% of the production budget and we would be able to bring Canadian broadcast interest.
Looking for
We are seeking to raise market awareness about the project and position it in the global marketplace; find potential international co-production partners; secure international broadcaster/platform interest.
Company profile
Established in 1997, Screen Siren Pictures is a leading independent production company based in Vancouver, Canada. We create innovative, award-winning feature films, documentaries and television with a focus on international co-productions.
Recent feature credits include INDIAN HORSE, an adaptation of Richard Wagamese's award-winning novel, and the highest-grossing English-Canadian theatrical release of 2018; and the Canada/Germany co-production HECTOR AND THE SEARCH FOR HAPPINESS, starring Simon Pegg, Rosamund Pike, Toni Colette, Jean Reno and Christopher Plummer.
Screen Siren is currently producing FRENCH EXIT, a Canada/Ireland adaptation of author Patrick DeWitt's award-winning novel, starring Michelle Pfeiffer and Lucas Hedges.
Trish Dolman — [email protected]
Black Gold
Agallas Films (Spain)
In Western Europe, in its westernmost corner, Galicia, while the world was battling it out in the Second World War, a unique kind of gold fever was taking place: that of wolfram.
The Nazis needed this mineral to harden their projectiles and make their Panzer tanks indestructible. They could only obtain it in Spain, and they paid any price they had to to get it.
And the Allies could not allow that.
This series is a contemporary/late stage western about what happened in Galicia and Portugal in just a few short years which turned many of their remote villages into lawless places where the booze was ordered by the bottle, cigarettes were lit with thousand-peseta bills and there were caravans of prostitutes coming from the cities.
A suspension of time and morals, a time of easy money, luxury and vice when just a few miles away the post-war was hitting the Spanish population hard.
Every character in Black Gold is hiding something. They are all out for their own benefit and no one can trust anyone. Adventurers, black marketeers, even miners and mine cleaners, everyone steals, everyone plays their cards to the limit.
Project Information
Genre: WESTERN 6×50'
Creators, Writers, Director, Producer: Konstantin Bogomolov, Irina Sosnovaya, Paula Cons writer, Juan de Dios Serrano Producer
Partners: AGADIC, and Stopline as Portuguese Company
Production Stage: Early stage development, start shooting in 2021
Shooting Locations: Locations in Spain (Galicia) and Portugal. Languages: Spanish, Galician, Portuguese (and some dialogues in English and German)
Total Budget: 3.6 millions Euros, 600.000 per episode
Financing already in place: 26%
Looking for
We are looking for European Coproducers, interested in a tv series with a different genre (western) and original approach to our common History. And European Broadcasters willing to invest in a tv series shooted in the corner of Europe but with a global story.
Contact through My Content London
Paula Cons +34 619019602 [email protected]
Company profile
Agallas Films is a film production company based in Galicia founded in 2009 to produce international film and television content, with women in the foreground. We have produced 3 feature films (one a coproduction with Belgium and released in USA) with TVE (Main Public National Broadcaster) and we are going to release in 2020 "The Island of Lies" a coproduction with Portugal, Argentina and Basque Country. We have produced several documentaries (one of them selected in several International Festivals) and we release 2 in the next year. We are developing a feature film in English, a coproduction with Canada.
Paula Cons +34 619019602 [email protected]
The multi-award winning Content London is made up of four standalone events: The International Drama Summit, The Unscripted Entertainment Forum, Kids Content Futures and Content Academy: Formats 2020