AMC Networks talks entertainment strategy at Content London
Sarah Barnett, president AMC Networks Entertainment Group & AMC Studios will set out her content strategy and vision for all four networks in a fireside chat at the International Drama Summit. Barnett will discuss how AMC Networks is positioning itself to succeed in the current landscape and opportunities for international collaboration.
TIER 4 tickets are available at £999 + VAT
This is the final discount TIER saving £100 on the full ticket price of £1099
To book your place at this price CLICK HERE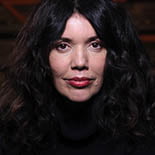 Sarah Barnett, president, AMC Networks Entertainment Group & AMC Studios
Sarah Barnett has oversight of four television networks, AMC, BBC America, IFC, and SundanceTV, as well as the company's production arm, AMC Studios. She also oversees AMC Premiere, the premium, ad-free version of AMC.
The strength of AMC Networks' original content under Barnett's leadership was underscored this year with the company's four entertainment networks combining to secure a total of 25 Emmy® Award nominations as well as wins for Killing Eve, (BBC America) with Jodie Comer winning Outstanding Lead Actress in a Drama and State of the Union, (SundanceTV) which swept the short-form comedy/drama series category, winning Outstanding Series and Outstanding Actor and Actress for co-stars Rosamund Pike and Chris O'Dowd.
Killing Eve, the Peabody, Golden Globe®, BAFTA, Critics' Choice and Screen Actors Guild Award-winning series developed at BBC AMERICA under Barnett's tenure as president and general manager, has been a significant critical, cultural and business success since it launched in 2018.
During Barnett's time as the head of BBC America, the network achieved record growth, receiving an Emmy for Tatiana Maslany in Lead Actress Drama category for buzzy fan favorite hit show Orphan Black, and enjoyed breakthrough ratings, awards recognition and critical success. Barnett launched the world-class natural history documentary series on BBC America, with landmark programming such as Planet Earth II, and Blue Planet II, and Dynasties, which together garnered 15 Emmy nominations and 3 wins for BBC America.
Prior to moving to BBC America, as head of SundanceTV, Barnett redefined the channel as a vital television brand by introducing distinctive dramatic series. Barnett launched the network's scripted strategy in 2010 with the Golden Globe-winning Carlos, and oversaw a slate of high quality, auteur-driven series that consistently captured critical acclaim and industry awards, including Rectify, Top of the Lake, The Honorable Woman, and others.
Barnett was featured in The New York Times "Corner Office" column and has been profiled in a multitude of trade and consumer facing publications. She was WICT's Woman Of The Year in 2017, a NYWFT Muse Honoree in 2015, and has been included in The Hollywood Reporter's Women in Entertainment Power 100 List, Variety's Women's Impact Report and Gotham Power List and has been named as an Adweek Woman Trailblazer along with many other recognitions.
Barnett joins other confirmed speakers:
Kevin Reilly

Chief content officer, HBO Max and president

TBS, TNT and truTV

Sandra Dewey 

President, business operations and productions

HBO Max

Georgia Brown

Director of European Prime original series

Amazon Studios

Sarah Barnett

President

AMC Networks Entertainment Group and AMC Studios

Karen Bailey

Senior vice president, original programming

Starz

Nina Lederman

Executive vice president, global scripted development

Sony Pictures Television

Scott Herbst

Head of scripted development

Lionsgate Television Group

Jill Offman

EVP, Comedy Central and Paramount Network International, and managing director

Viacom International Studios UK

Superna Kalle

Executive vice president, international digital networks

Starz

Reemah Sakaan

Group launch director

BritBox UK and Senior vice president, creative and editorial, BritBox US

Estela Renner

Director, writer and co-founder

Maria Farinha Filmes

Guadalupe Marengo

Head of global human rights defenders programme

Amnesty International

Niamh Brannigan

Head of communications for environmental governance

UN Environment

Marvin Kren

Director, writer and executive producer

Freud

Moritz Polter

Executive producer, international TV series

Bavaria Fiction

Rebecca Gibney

Lead actress and executive producer

Halifax Retribution

Andy Ryan

co-head of drama

Nine Network Australia

Mikael Borglund

Executive producer, Halifax and CEO & MD

Beyond International Ltd

Cheryl Lynch

EVP international production, business affairs and scripted formats

Sony Pictures Television

Ran Tellem

Head of international content development

The Mediapro Studio

Marko Röhr

Producer and CEO

MRP Matila Röhr Productions

Ed Guiney

Company director and executive producer

Element Pictures

Alon Aranya

Producer and writer

Paper Plane Productions

Miguel Salvat

Commissioning editor of original programming, Spain

HBO Europe.

Claire Mundell

Managing director and creative director

Synchronicity Films Ltd

Gave Lindo

Executive director of OTT programming

Canadian Broadcasting Corporation

Jon Kramer

CEO

AfterShock Comics and Rive Gauche Television

Roye Okupe

Writer, director and founder

YouNeek Studios

Kilian Kerwin

Head of production (South Asia & Latin America)

SK Global Entertainment

Simon Allen

Lead writer and executive producer, The Watch

Lucas Ochoa

Chief creative officer of scripted film and television

Pulse Films

Lou Stein

Artistic director

Chickenshed Theatre

Charles Ohayon

International distribution and executive producer

Productions casablanca

Jeff Norton

Executive producer and founder

Awesome Media & Entertainment

Sara Curran

Founder and CEO

Tricycle Talent and Tricycle Media.

Carolyn Bernstein

EVP, global scripted content and documentary films

National Geographic

Michele Zatta

Commissioning editor, international coproductions

Rai Fiction, Italy
The multi-award winning Content London is made up of four standalone events: The International Drama Summit, The Unscripted Entertainment Forum, Kids Content Futures and Screenomi.
The International Drama Summit takes place on December 3/4/5, with Unscripted, Kids and Screenomi taking place on December 6.
The Drama Series Pitch at Content London is open for entries. For further information and how to apply
CLICK HERE
.
Stay at the Official Content London Hotel with discounted rates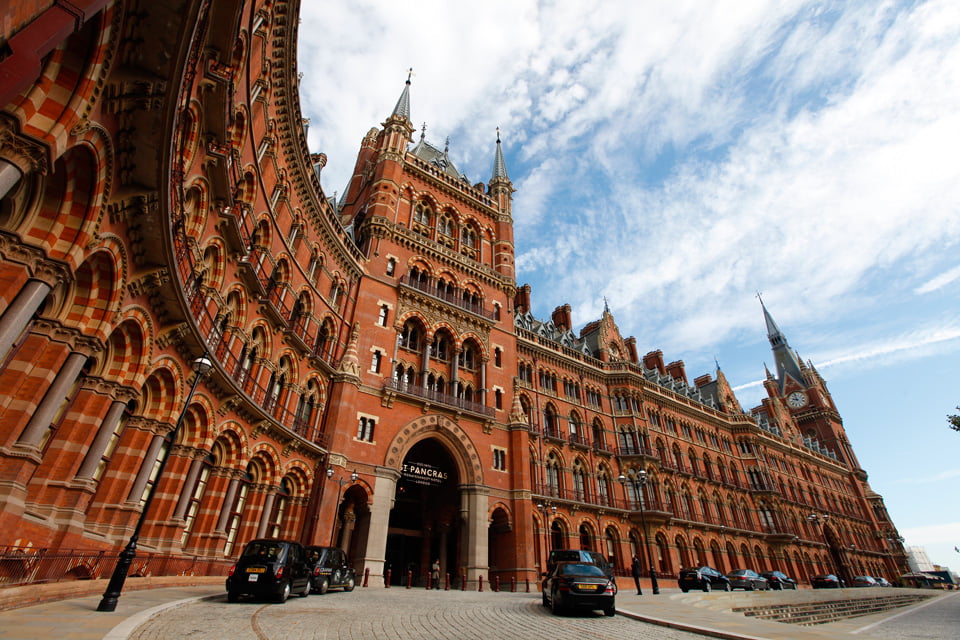 We have taken over the entire St. Pancras Renaissance Hotel for the 2019 event, with a host of networking events taking place in the venue. You will not be able to get into the hotel without a Content London delegate badge.
We have negotiated discounted hotel rates at the hotel, which will be taken up entirely by Content London delegates. Once you have booked your delegate ticket, your unique booking code will be shared with you to enable you to book your room.
TIER 4 tickets are available at £999 + VAT. This is the final discount TIER saving £100 on the full ticket price of £1099. To book your place at this price CLICK HERE.