Exclusive Netflix, Sky Atlantic case studies set for Content London
Two compelling Case Studies, which explore new and ways to tackle sensitive subject matters, join the line up at the International Drama Summit, Sex Education from creator Laurie Nunn and from creator Samantha Strauss The End.
TIER 4 tickets are available at £999 + VAT
This is the final discount TIER saving £100 on the full ticket price of £1099
To book your place at this price CLICK HERE.
Nunn, along with director Ben Taylor, Netflix and Eleven take us inside Netflix's hit comedy-drama Sex Education. We hear more about the focus of championing new and young talent, tackling delicate subject areas, the creative direction of the show and what's in store for season two.
Strauss, along with See Saw Films, Foxtel and Sky will lift the lid on upcoming series The End. Taking us inside concept to screen, we'll explore the creative ambition, partnerships and challenges of balancing the hard-hitting subject matter of euthanasia with creating an entertaining drama.
SPEAKERS IN THESE SESSIONS INCLUDE:
Sex Education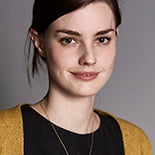 Laurie Nunn, creator and showrunner, Sex Education
Nunn is a writer of film, television and theatre. She was born in London and grew up in Victoria, Australia. She studied writing and directing at the VCA school of Film and TV in Melbourne, and then completed an MA in screenwriting at the National Film and Television School in the UK. Since graduating in 2012, Nunn has developed original projects with Eleven Film/Channel 4, Kudos Film and Television, Wigwam Films and Revolution Films.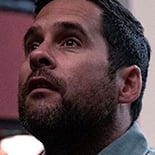 Ben Taylor, director
Since gaining a degree in film from Staffordshire University, Taylor has directed celebrated comedies from the multi-award-winning and BAFTA nominated Cardinal Burns to the hugely popular and BAFTA winning Catastrophe. Taylor set up Catastrophe with writers and leads, Sharon Horgan and Rob Delaney, and received a BAFTA nomination for Best Director.
Alex Sapot, director of original series, Netflix
Sapot is responsible for commissioning and creatively overseeing the development and production of a number of global series such as Sex Education, The End of The F***ing World, Kaos, The Irregulars, Shadow and Bone, Anne With an E, Alias Grace, Collateral, Requiem, Wanderlust, Black Earth Rising, Giri Haji and The Spy. Prior to her time at Netflix, Sapot held executive positions in drama development at the ABC Entertainment Group and the London-based production company, Carnival Films & TV.
Jamie Campbell, executive producer, Eleven
Campbell serves as EP across Eleven's factual and drama output. Alongside Joel Wilson, he steers the company's creative direction. Campbell went to London Film School in 2001, after which he directed, produced, and appeared in multiple primetime documentaries for Channel 4, ITV, the BBC and Sky 1 – including Candid Cameron, Martha and Me, 24 Hours With… and Osama and US.
The End
Samantha Strauss, creator
Strauss wrote, created and executive produced upcoming series The End for Foxtel and Sky Atlantic, produced by See-Saw Films and starring Frances O'Connor, Harriet Walter and Morgan Davies. Strauss created and script produced 65 episodes of Dance Academy which screens in over 160 countries. She wrote 25 episodes and won two Australian Writer's Guild Awards.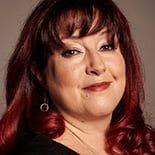 Liz Lewin, commissioning editor, Sky
Lewin has been working in the British Television industry for the last 25 years as a script editor, producer, executive producer and latterly a commissioning editor for Sky. As a script editor and producer she has worked with some of the most influential British writers around including Sally Wainwright, Phoebe Waller-Bridge, Stephen Beresford and Kay Mellor. She has a long standing working relationship with writer Lisa McGee which culminated in her developing and executive producing two series of Derry Girls for Channel 4, and she is currently developing series 3 alongside her commissioning responsibilities at Sky.
Patrick Walters, head of development, See-Saw Films
As head of development (TV) for See-Saw Films Walters runs development across See-Saw's UK television slate, progressing pitches and scripts into broadcasters and then on to the screen. Walters is currently working on forthcoming productions The End (Sky Atlantic/Foxtel), and The North Water (BBC2), alongside a range of other dramas across a variety of international broadcast partners. Previously he has worked on productions including Top Of The Lake: China Girl, Love, Nina, and The New Legends Of Monkey.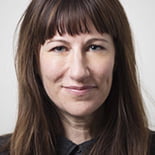 Rachel Gardner, EP, See-Saw Films
Gardner joined Academy and Bafta Award winning independent production company See-Saw Films to run the Australian film and television slates after producing John Maclean's Sundance Film Festival Grand Jury Prize winning feature film Slow West (2015) alongside Iain Canning and Emile Sherman. Gardner is a talent focused creative producer, executive producing (television) or producing (film) across See-Saw's Australian content, from acquisition and development through to production and creative delivery.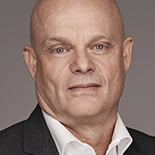 Ross Crowley, director of content, Foxtel
In his content role, Crowley oversees investments in drama and unscripted production, and on-demand first viewing, across Foxtel and its entertainment products. Crowley also oversees movies, the 4K content pipeline and content and trends for new platforms. He holds a business degree in finance, statistics and human behaviour and has worked at both the Nine Network and the former Star Group in Asia.
They join other confirmed speakers:
Kevin Reilly

Chief content officer, HBO Max and president

TBS, TNT and truTV

Sandra Dewey 

President, business operations and productions

HBO Max

Georgia Brown

Director of European Prime original series

Amazon Studios

Sarah Barnett

President

AMC Networks Entertainment Group and AMC Studios

Karen Bailey

Senior vice president, original programming

Starz

Nina Lederman

Executive vice president, global scripted development

Sony Pictures Television

Scott Herbst

Head of scripted development

Lionsgate Television Group

Jill Offman

EVP, Comedy Central and Paramount Network International, and managing director

Viacom International Studios UK

Superna Kalle

Executive vice president, international digital networks

Starz

Reemah Sakaan

Group launch director

BritBox UK and Senior vice president, creative and editorial, BritBox US

Estela Renner

Director, writer and co-founder

Maria Farinha Filmes

Guadalupe Marengo

Head of global human rights defenders programme

Amnesty International

Niamh Brannigan

Head of communications for environmental governance

UN Environment

Marvin Kren

Director, writer and executive producer

Freud

Moritz Polter

Executive producer, international TV series

Bavaria Fiction

Rebecca Gibney

Lead actress and executive producer

Halifax Retribution

Andy Ryan

co-head of drama

Nine Network Australia

Mikael Borglund

Executive producer, Halifax and CEO & MD

Beyond International Ltd

Cheryl Lynch

EVP international production, business affairs and scripted formats

Sony Pictures Television

Ran Tellem

Head of international content development

The Mediapro Studio

Marko Röhr

Producer and CEO

MRP Matila Röhr Productions

Ed Guiney

Company director and executive producer

Element Pictures

Alon Aranya

Producer and writer

Paper Plane Productions

Miguel Salvat

Commissioning editor of original programming, Spain

HBO Europe.

Claire Mundell

Managing director and creative director

Synchronicity Films Ltd

Gave Lindo

Executive director of OTT programming

Canadian Broadcasting Corporation

Jon Kramer

CEO

AfterShock Comics and Rive Gauche Television

Roye Okupe

Writer, director and founder

YouNeek Studios

Kilian Kerwin

Head of production (South Asia & Latin America)

SK Global Entertainment

Simon Allen

Lead writer and executive producer, The Watch

Lucas Ochoa

Chief creative officer of scripted film and television

Pulse Films

Lou Stein

Artistic director

Chickenshed Theatre

Charles Ohayon

International distribution and executive producer

Productions casablanca

Jeff Norton

Executive producer and founder

Awesome Media & Entertainment

Sara Curran

Founder and CEO

Tricycle Talent and Tricycle Media.

Carolyn Bernstein

EVP, global scripted content and documentary films

National Geographic

Michele Zatta

Commissioning editor, international coproductions

Rai Fiction, Italy
The multi-award winning Content London is made up of four standalone events: The International Drama Summit, The Unscripted Entertainment Forum, Kids Content Futures and Screenomi.
The International Drama Summit takes place on December 3/4/5, with Unscripted, Kids and Screenomi taking place on December 6.
The Drama Series Pitch at Content London is open for entries. For further information and how to apply
CLICK HERE
.
Stay at the Official Content London Hotel with discounted rates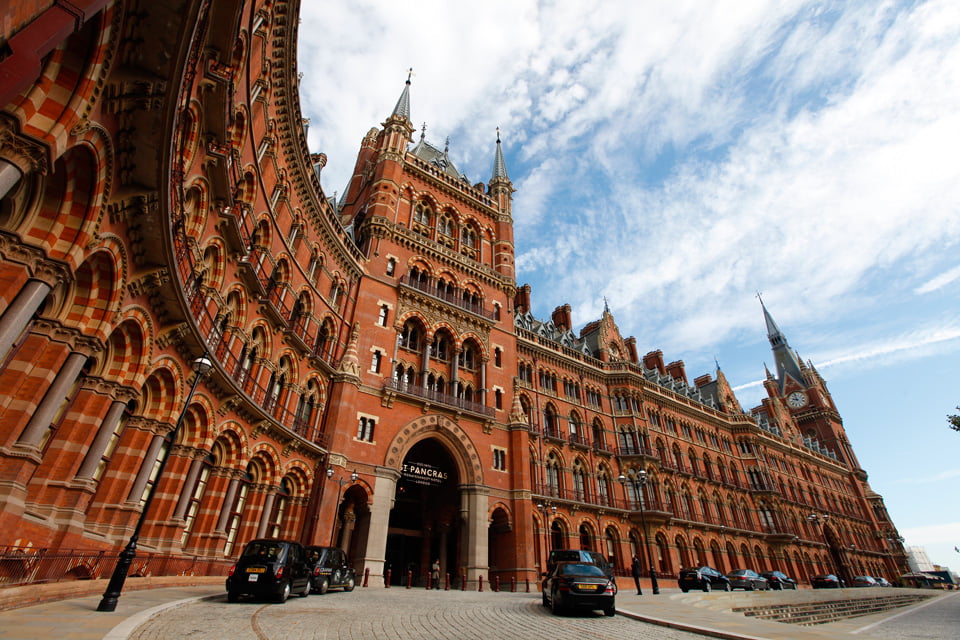 We have taken over the entire St. Pancras Renaissance Hotel for the 2019 event, with a host of networking events taking place in the venue. You will not be able to get into the hotel without a Content London delegate badge.
We have negotiated discounted hotel rates at the hotel, which will be taken up entirely by Content London delegates. Once you have booked your delegate ticket, your unique booking code will be shared with you to enable you to book your room.
TIER 4 tickets are available at £999 + VAT
This is the final discount TIER saving £100 on the full ticket price of £1099
To book your place at this price CLICK HERE.