C21 International Drama Awards finalists announced
The finalists have been announced in C21's International Drama Awards, which are voted for by the world's leading scripted commissioners and buyers.
From 282 entries across 11 categories, the finalists reflect the prolific drama output over the past 12 months.
The winners will be announced at the International Drama Awards Ceremony between 6pm and 7pm on December 5 as part of Content London 2019. The International Drama Awards welcome reception will take place at the Kings Place Music Foyer from 5pm.
The Awards and cocktail are open to all International Drama Summit delegates on a first come, first served basis.
You can find out more about the International Drama Summit by clicking here.

The chairman of the judges, C21 editor-in-chief and managing director David Jenkinson (pictured), said: "The C21 International Drama Awards are voted for by leading international buyers and commissioners, and as such really define the top shows on air around the world. The mix of finalists this year is testament to the amazing quality of shows being made on all continents and the continued dominance of the drama genre. We look forward to unveiling the winners at Content London this year."

Share the news on social media using #C21DramaAwards
The finalists in the 2018/19 C21 International Drama Awards are:
---
Best digital short-form drama series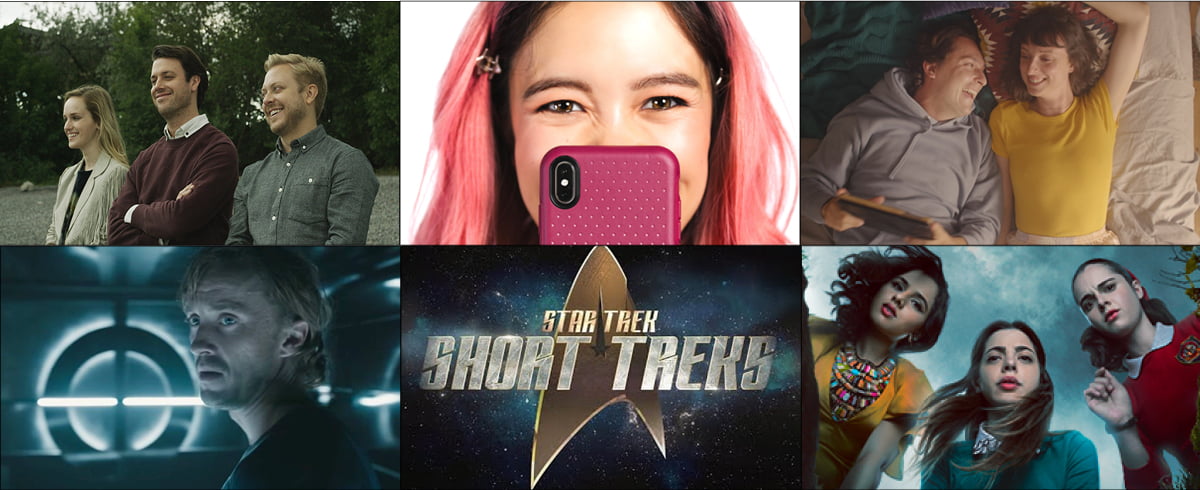 Adulthood
Produced by: Pixcom
For: ICI TOU.TV
Distributed by: Pixcom International
Content
Produced by: Ludo Studio
For: ABC
Fourchette
Produced by: Attraction Images
For: TOU.TV
Distributed by: Attraction Images
Origin
Produced by: Left Bank Pictures
For: Youtube
Distributed by: Youtube
STAR TREK: SHORT TREKS
Produced by: CBS Television Studios in association with Secret Hideout and Roddenberry Entertainment
For: CBS All Access
Distributed by: CBS Studios International
The Dead Girls Detective Agency
Produced by: Keshet Digital Studios, Insurrection Media, Indigo Development and Entertainment Arts
For: Snapchat
---
Best comedy-drama series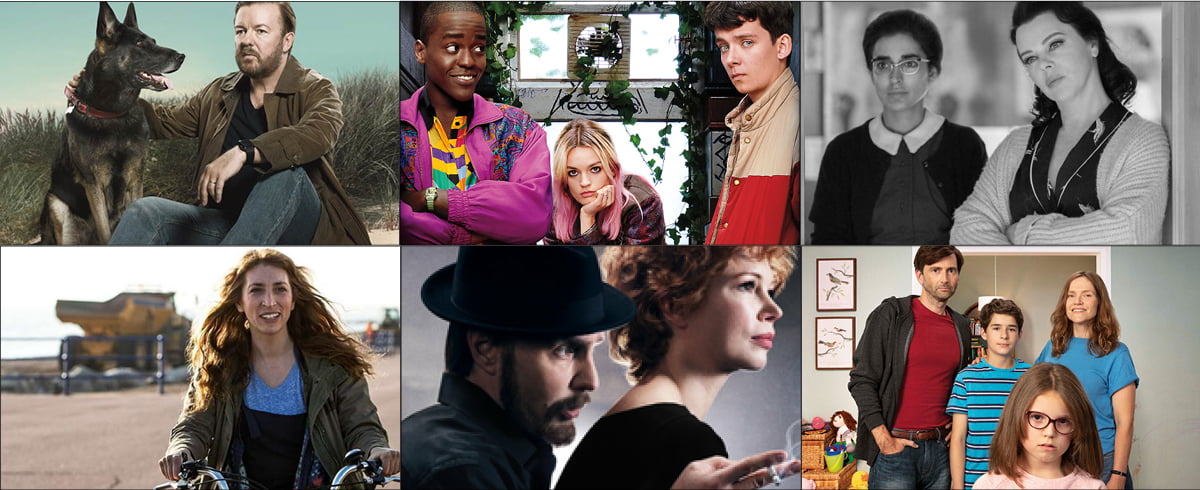 After Life
Produced by: Derek Productions for Netflix
For: Netflix
Distributed by: Netflix
Sex Education
Produced by: Eleven Film for Netflix
For: Netflix
Distributed by: Netflix
Arde Madrid
Produced by: Andy Joke
For: Movistar+
Distributed by: Beta Film
Back to Life
Produced by: Two Brothers Pictures
For: BBC Three, UK
Distributed by: all3media international
Fosse Verdon
Produced by: Fox 21 Television Studios and FX Productions
For: FX Networks
Distributed by: FX Networks
There She Goes
Produced by: Merman Television Ltd
For: BBC Four
Distributed by: Sky Vision
---
Best returning comedy-drama series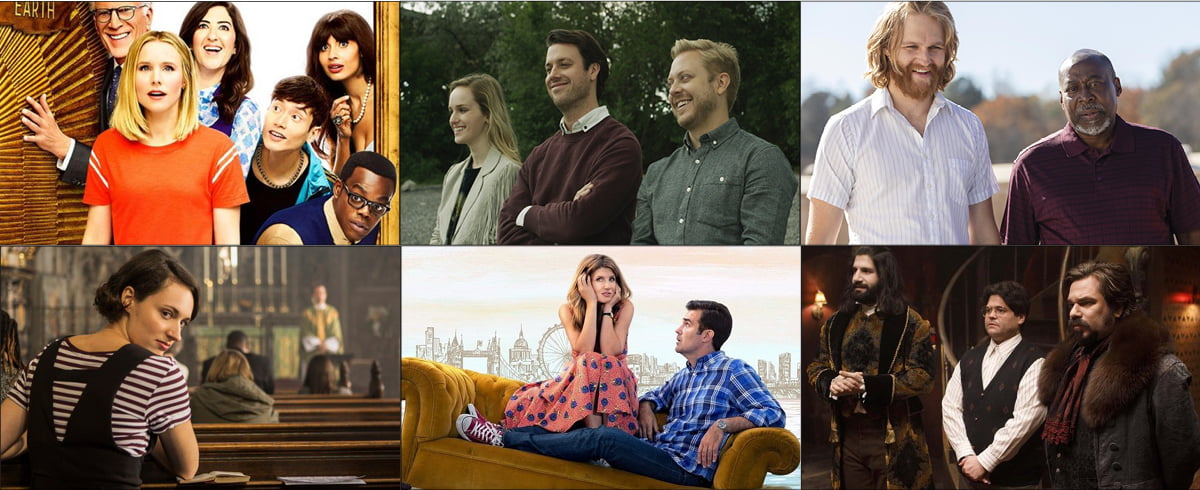 The Good Place
Produced by: Universal Television, Fremulon and 3 Arts Entertainment
For: NBC
Distributed by: NBCUNIVERSAL GLOBAL DISTRIBUTION
Adulthood
Produced by: Pixcom
For: ICI TOU.TV
Distributed by: Pixcom International
Lodge 49
Produced by: AMC Studios
For: AMC
Distributed by: AMC Studios
Fleabag
Produced by: Two Brothers Pictures
For: BBC Three, UK
Distributed by: all3media international
Catastrophe
Produced by: Avalon Television co-production with Birdbath and Merman Television Ltd
For: Channel 4
Distributed by: Avalon Television
What We Do in the Shadows
Produced by: FX Productions
For: FX Networks
Distributed by: FX Networks
---
Best returning drama series
Killing Eve
Produced by: Sid Gentle Films
For: BBC America
Distributed by: Endeavor Content
Dark
Produced by: Wiedemann & Berg Television
For: Netflix
Distributed by: Netflix
Bosch
Produced by: Fabrik Entertainment
For: Amazon
Distributed by: Red Arrow Studios International
THE RAIN
Produced by: Miso Film
For: Netflix
Distributed by: Netflix
Gomorra
Produced by: Sky, Cattleya, Fandango
For: Sky Atlantic
Distributed by: Beta Film
Succession
Produced by: Gary Sanchez Productions, Project Zeus
For: Sky Atlantic and HBO
Distributed by: HBO
---
Best individual performance in a comedy-drama
Phoebe Waller-Bridge – Fleabag
Produced by: Two Brothers Pictures
For: BBC Three, UK
Distributed by: all3media international
Shoshannah Stern – This Close
Produced by: Super Deluxe, Killer Films
For: Sundance TV
Distributed by: AMC Studios International
Ricky Gervais – After Life
Produced by: Derek Productions for Netflix
For: Netflix
Distributed by: Netflix
Charly Clive – Pure
Produced by: Drama Republic
For: Channel 4
Distributed by: BBC Studios Distribution
Gillian Anderson – Sex Education
Produced by: Eleven Film for Netflix
For: Netflix
Distributed by: Netflix
Vidar Magnussen – Magnus
Produced by: Viafilm
For: NRK
Distributed by: Hat Trick International
---
Best Individual Performance in a Drama
Suranne Jones – Gentleman Jack
Produced by: Lookout Point
For: HBO
Distributed by: BBC Studios
Jared Harris – Chernobyl
Produced by: Sister Pictures, The Mighty Mint, Word Games
For: Sky Atlantic and HBO
Distributed by: HBO
Jodie Comer – Killing Eve

Produced by: Sid Gentle Films
For: BBC America
Distributed by: Endeavor Content
Emma Thompson – Years and Years
Produced by: Red Production Company
For: BBC One
Distributed by: StudioCanal/HBO
Billy Porter – Pose
Produced by: Fox 21 Television Studios and FX Productions
For: FX Networks
Distributed by: FX Networks
Johannes Lassen - Below the Surface II
Produced by: SAM Productions
For: Kanal 5
Distributed by: StudioCanal
---
Best casting of a drama series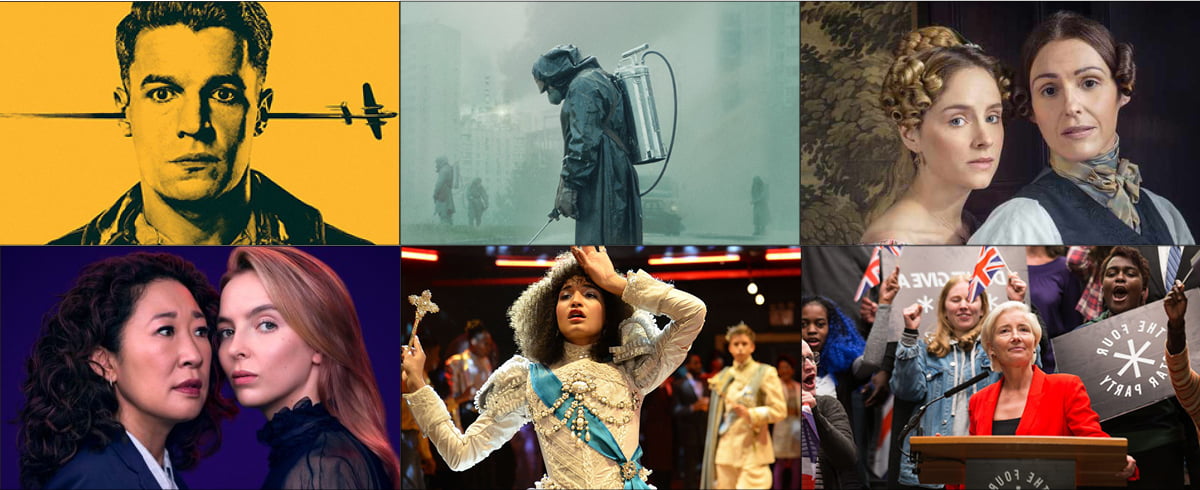 Pose
Produced by: Fox 21 Television Studios and FX Productions
For: FX Networks
Distributed by: FX Networks
Killing Eve
Produced by: Sid Gentle Films
For: BBC America
Distributed by: Endeavor Content
Years and Years
Produced by: Red Production Company
For: BBC One
Distributed by: StudioCanal/HBO
Gentleman Jack
Produced by: Lookout Point
For: HBO
Distributed by: BBC Studios
Chernobyl
Produced by: Sister Pictures, The Mighty Mint, Word Games
For: HBO
Distributed by: Sky Atlantic and HBO
Catch 22
Produced by: Hulu Productions
For: Channel 4
Distributed by: Paramount Television & Anonymous Content
---
Best TV movie
The Sisterhood
Produced by: Incendo
Broadcaster: Bell Media
Distributed by: Incendo
The Cage
Produced by: Czech Television
For: CT1
Distributed by: Czech Television
I am Nicola
Produced by: Me + You Productions
For: Channel 4
Distributed by: Sky Vision
Black Mirror: Bandersnatch
Produced by: House of Tomorrow
For: Netflix
Distributed by: Netflix
Ce Soir La
Produced by: CAMINANDO PRODUCTIONS and ENDEMOLSHINE FICTION. In Co-production with France Televisions
For: France Television
Distributed by: Endemol Shine International
---
Best mini series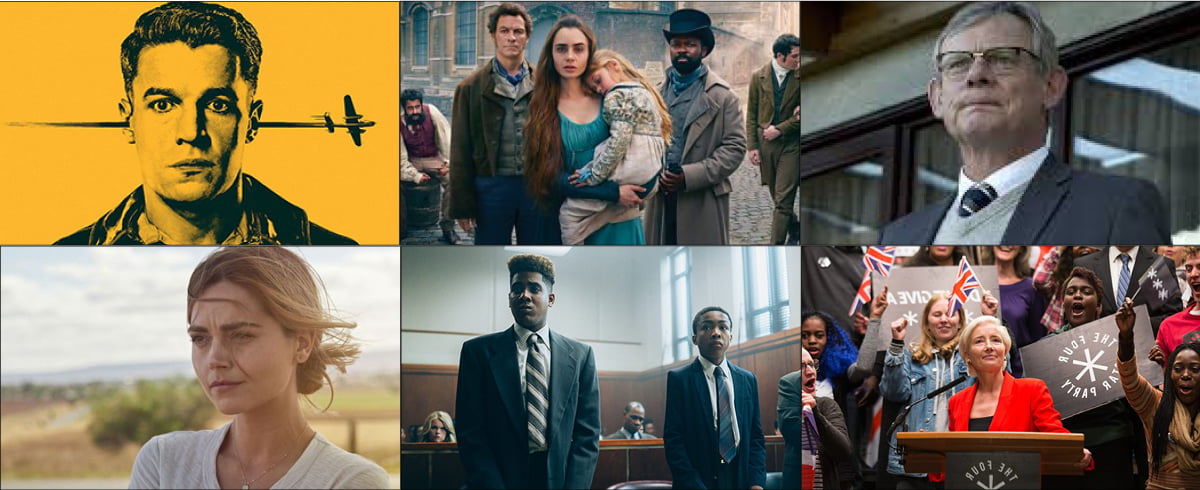 Catch 22
Produced by: Hulu Productions
For: Channel 4
Distributed by: Paramount Television & Anonymous Content
Les Miserables
Produced by: Lookout Point
For: BBC One
Distributed by: BBC Studios
Manhunt
Produced by: Buffalo Pictures
For: ITV
Distributed by: Digital Rights Group
The Cry
Produced by: Synchronicity Films
For: BBC One
In Association with ABC, Creative Scotland, December Media PTY Ltd, Film Victoria and Sunbird Media Ltd
When They See Us
Produced by: Participant Media, Tribeca Productions, Harpo Films, Array Filmworks for Netflix
For: Netflix
Distributed by: Netflix
Years and Years
Produced by: Red Production Company
For: BBC One
Distributed by: StudioCanal/HBO
---
Best non-English language drama series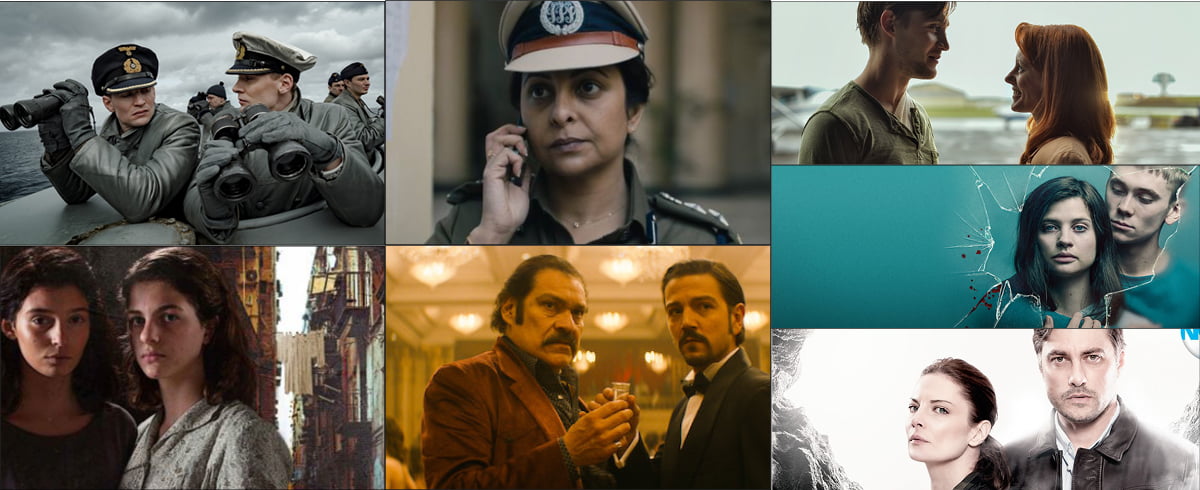 My Brilliant Friend
A HBO-RAI FICTION AND TIMVISION SERIES PRODUCED BY LORENZO MIELI AND MARIO GIANANI FOR WILDSIDE, AND BY DOMENICO PROCACCI FOR FANDANGO, IN COLLABORATION WITH RAI FICTION, TIMVISION AND HBO ENTERTAINMENT, IN CO-PRODUCTION WITH UMEDIA
Narcos: Mexico
Produced by: Gaumont International Television for Netflix
For: Netflix
Distributed by: Netflix
Das Boot
Produced by: Bavaria Fiction, Sky Deutschland, Sonar Entertainment
For: Sky
Distributed by: Sonar Entertainment
Delhi Crime
Produced by: Film Karavan Originals in association with Golden Karavan & Ivanhoe Pictures for Netflix
For: Netflix
Distributed by: Netflix
Quicksand
Produced by: FLX for Netflix
For: Netflix
Distributed by: Netflix
DEUTSCHLAND86
Produced by: UFA Fiction GmbH
For: Amazon Prime
Distributed by: Fremantle
Devil's Throat
Produced by: Dream Team Films
For: NOVA
Distributed by: NOVA BROADCASTING GROUP
---
Best English language drama (series)
Chernobyl
Produced by: Sister Pictures, The Mighty Mint, Word Games
For: Sky Atlantic and HBO
Distributed by: HBO
Gentleman Jack
Produced by: Lookout Point
For: HBO
Distributed by: BBC Studios
Good Omens
Produced by: BBC Studios, Blank Corporation, Narrativia, Amazon Studios
For: Amazon Prime Video
Distributed by: BBC Studios
Hanna
Produced by: NBCUniversal International Studios & Working Title TV
For: Amazon Prime Video
The Spy
Produced by: A LEGENDE FILMS PRODUCTION WITH THE PARTICIPATION OF OCS IN COPRODUCTION WITH LFB / A PLUS FINANCE AND NETFLIX
For: Netflix
Distributed by: Netflix
Top Boy
Produced by: Cowboy Films, Easter Partisan Films, Dream Crew and SpringHill Entertainment for Netflix
For: Netflix
Distributed by: Netflix