Global industry leaders head up C21 Kids Content Futures
Joining the line up for Kids Content Futures at Content London are Sesame Workshop, Aardman, BBC Studios, Beano Studios, Moonbug, Toonz Media, Storycentral, Charisma.ai, Digital Catapult, Federation Entertainment and Dubit.
Earlybird tickets at £299 are now on sale
To register your place CLICK HERE.
In their 50th anniversary year, Ed Wells, SVP and head of international media and education, Sesame Workshop will discus how the global phenomenon has stayed ahead of the curve by successfully navigating the VoD boom, partnering with the likes of YouTube, Apple and HBO Max.
Sean Clarke, newly-appointed MD at multi-award-winning studio Aardman, will reveal his vision for the company's future looking.
BBC Studios, Beano Studios, Moonbug and Toonz Media Group debate how to stay ahead in the new platform dominated content landscape and tech innovators from Storycentral, Charisma.ai and Digital Catapult will reveal how to maximise opportunities in this evolving space.
Federation Entertainment join confirmed speakers from BBC, Disney and Hopster for a discussion around progressing the portrayal of LGBTQ characters in kids' TV and leading research outfit Dubit will reveal their latest findings on what makes kids watch.
This one-day event brings together the international kids content business to discuss the major issues and biggest opportunities facing the industry in 2020 and beyond.

Latest speakers announced: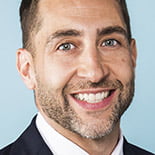 Ed Wells, SVP and head of international media and education, Sesame Workshop
Wells has a long and distinguished track record of building brands and operations throughout the world. Wells served as EVP and head of international for WWE, Inc., where he was responsible for the global strategic development of WWE's brand and businesses, including the launch of the direct-to-consumer subscription service, WWE Network. Prior to that, he worked across the Viacom International Media Networks brands based in New York, Singapore and Japan, where he served as vice president and general manager of Nickelodeon. He has a deep experience in international media, consumer products and live events. Wells comes with great passion for kids, education, Sesame Workshop and the work we do. Wells is also actively involved in philanthropic institutions outside of the workplace and is a board member of the Ali Forney Center, an organization supporting homeless LGBTQ teens. Wells received his Bachelor of Arts degree from the University of Michigan and later earned Master of Arts degrees in International Studies from both American University and Ritsumeikan University.
Sean Clarke, managing director, Aardman
Clarke joined Aardman as head of consumer products in 1998, after several years as UK licensing director for Disney Consumer Products. In 2008, he became head of rights and brand development, responsible for global brand development and distribution of Aardman and third-party rights across all platforms: film, TV, DVD & digital, merchandising and licensing, and themed attractions and live events. He was instrumental in developing Aardman's rights and marketing team, which now includes 30 people and works across 170 territories worldwide; the launch of the studio's YouTube channels, which currently exceed 1.2 billion views annually; and the studio diversifying into new areas of immersive storytelling, including its first Shaun the Sheep Land which opened in Sweden in 2015. In 2018, when Aardman became an employee owned organisation, Clarke was appointed a member of the newly formed Aardman executive board. In November 2019, he was announced as the new managing director of Aardman, taking over from co-founder David Sproxton, who is stepping back from the MD role after 43 years at the helm of the organisation.
Henrietta Hurford-Jones, director of children's, content partnerships, BBC Studios
Hurford-Jones is responsible for managing the children's original programming portfolio for BBC Studios globally. Hurford-Jones joined BBC Studios in July 2010 as part of the company's on-going strategy to work with the UK and international production community to source, develop and executive produce global and locally relevant content for the global CBeebies branded services and the wider commercial and brand businesses. Hurford-Jones works closely with all of the company's operating divisions. In addition to having editorial oversight of all new productions she also leads commercial negotiations and works to extract maximum value from BBC Studios children's intellectual property. Hurford-Jones actively seeks returnable global content which can run in all markets. Original productions for BBC Studios so far include Bluey, Hey Duggee, Sarah & Duck, Go Jetters, Andy's Adventures and Dinopaws. With a focus on pre-school programming Hurford-Jones is also tasked with strengthening the overall children's catalogue for the business covering older children, tween and teen groups. Before joining BBC Studios, Hurford-Jones worked in programming and sales for RDF Kids and Family, as director of programming Europe and Latin America at Disney and Fox Kids. Prior to that she was head of sales at HIT Entertainment plc.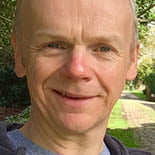 Tim Searle, head of animation, Beano Studios
Searle has worked in animation for over 25 years, joined Beano Studios from CBBC where he served as executive producer of animation, and executive producer of Danger Mouse. Previous roles include series director of Mr Bean at Tiger Aspect where he also developed a number of projects as creative director for kids & animation. Searle has produced animation and graphics for a wide range of comedy shows including Have I Got News For You and worked alongside Steve Coogan and Henry Normal at Baby Cow Animation where I Am Not An Animal was one of the highlights. From 2001 to 2004, Searle directed 5 series of 2DTV, ITV's hit quick-turnaround, topical animated sketch show. Currently he is executive producer on series 2 of Dennis and Gnasher Unleashed! (CBBC).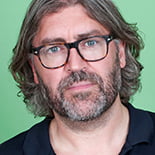 John Robson, co-founder and chief operating officer, Moonbug
Moonbug is a global entertainment company that develops and distributes safe and fun content for children. Robson brings more than two decades of experience in entertainment, digital media and marketing having worked with most major content owners, distribution platforms and device manufacturers internationally. His knowledge and expertise of the digital space draws from his career at Paramount Pictures, HTC, Wildbrain and Brave Bison, building some of the largest global fan-based networks, as well as staying at the forefront of digital distribution and consumption. John holds a bachelor's degree (Honours) in marketing and business from Manchester Metropolitan University.
Paul Robinson, executive vice president, Toonz Media Group
Robinson is an international media exec with extensive radio, television and digital experience, having successfully held senior exec positions at the BBC, The Walt Disney Company, and NBC Universal. Robinson was appointed EVP at Toonz Media Group in July 2019 responsible for branded platforms, channels, on demand and strategic partnerships across the group. Robinson founded KidsCo in 2005 as a joint venture with NBCUniversal and, as CEO, built it into a global children's linear and VOD network in 98 countries and in 18 languages worldwide before a 51% controlling sale. Prior to KidsCo, Robinson was managing director/senior vice president of Walt Disney Television International where he created new global channel brands Playhouse Disney (now Disney Junior) and Toon Disney and was responsible for global Disney kid's strategy for TV content production and broadcast based in London and then Burbank, Los Angeles. Robinson was managing editor of BBC Radio 1, head of Strategy, BBC and CEO of national commercial station Talk Radio.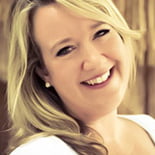 Alison Norrington, Founder, creative director and storyteller, Storycentral
Norrington is a best-selling novelist, playwright and journalist, and a PhD researcher with a masters in creative writing and new media. She is conference chair for StoryWorld Conference LA, EPr of Virtual Reality sessions for CMC and a two-time TEDx speaker. She is a BAFTA Guru and member of the International Academy of Television Arts & Sciences, The Writers Guild of Great Britain and Women in Film & TV. She is founder and chief creative director of Storycentral, a London-based entertainment studio that incubates and develops ground-breaking transmedia properties with global partners in film, television, animation, publishing, advertising, branding, theme parks, Virtual Reality and gaming. As CEO/CCO of Storycentral, Norrington has worked on a range of intellectual properties that are founded on robust story worlds with strong core themes and have genuine and relevant touch points across a host of media channels. She specialises in storytelling that amplifies fan incubation and engagement, experience design, extending IP & franchises, community build through story and storyworld strategy, incubation and development – all centred around a strong robust core of story architecture, theme, awareness of audience and experience design.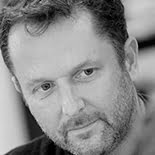 Guy Gadney, CEO, Charisma.ai
Gadney, has been working at the intersection of media and technology for over 20 years, initially as the first head of digital for Penguin Books UK, then at the BBC, Fox and the Guardian, before setting up his first games company developing massively multiplayer games. More recently, he produced the official mobile games for Sherlock, Home & Away and other TV series around the world. He is CEO of To Play For, the media technology platform behind Charisma.ai which is producing new forms of immersive stories powered by artificial intelligence. The company is working with broadcasters and studios around the world to extend TV series and films into narrative games, and is currently adapting John Wyndham's sci-fi classic The Kraken Wakes with Charisma.ai. He is chair of trustees of The Old Fire Station in Oxford, and a fellow of the University of Bath, Bristol, Plymouth, Falmouth and Exeter researching the automation of creativity.
Emily Savage, head of immersive and creative Partnerships, Digital Catapult
Savage is responsible for working across the creative sector to help drive and derisk its innovation with advanced digital technologies - with a specific focus on immersive (virtual reality and augmented reality) innovation. Digital Catapult have been supporting the adoption and growth of the use of immersive and interactive technologies across the creative industries. Working with museums, galleries, media and advertising organisations as they experiment and innovate with advanced digital technology to add new consumer experiences and to create additional revenue streams. Additionally Digital Catapult run the UK's largest immersive content accelerator with Arts Council England - supporting the creation of original immersive content from the UK's growing ecosystem of talented digital creators and storytellers.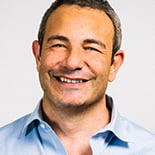 David Michel, founder and president, Cottonwood Media and co- founder, Federation Entertainment
Established in 2014, Cottonwood Media (co-founded by David Michel, Zoé Carrera Allaix & Cécile Lauritano) creates, produces and invests in premium, talent-driven animation and live action content. Based in Paris, with offices in Los Angeles, Toronto and Berlin, Cottonwood Media currently has four series (including the hit tween drama series Find Me in Paris) and one animation feature film (Around the World in 80 Days, distributed by Studio Canal) in production. The company's distribution is handled by Federation Kids & Family, a division of Federation Entertainment also headed by David Michel, which distributes original content as well as third party acquisitions. Prior to Cottonwood, David co-founded Marathon Media (in 2001), which rapidly became one of the top producers of animated programming with hits such as Totally Spies.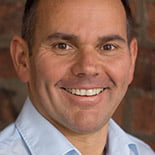 Adam Woodgate, research director, Dubit
Woodgate has worked in broadcast media and publishing for almost 30 years, having worked for London Weekend Television, BBC Worldwide, Guardian Media Group, Immediate Media Co. and Emap plc (now Bauer). He has had roles in editorial, production, content creation, marketing and insight. Solid experience in large-scale quantitative projects as well as in-home immersions and co-creations. He has consulted on numerous projects for Fox International Channels, Sky Media, Channel 4, Viacom, Sony Pictures Television, RAI, BBC Worldwide. He currently heads up Dubit Trends - the largest global children's media trends tracker, now covering 14 countries. He works closely with broadcaster, publishers, media buyers and content creators advising on strategy based on media consumption and emerging trends.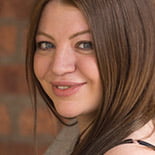 Stephanie Whitley, manager, planning & brand Strategy, Dubit Limited
As planning and brand strategy manager at Dubit, Whitley oversees the initial stages of the digital entertainment and education apps and games that Dubit create. Whitley often works between the research and digital teams to help conceptualise the best digital experiences for clients and ensures that recent research findings and observations input into all of Dubit's digital builds. Since launching in 1999, Dubit has experience working with many leading children's companies, including LEGO, Mattel, PBS Kids, Dreamworks and Discovery - as well as many start-ups, too.
They join other confirmed speakers:
Kids Content Futures takes place as a standalone event as part of Content London on Friday December 6.
For more information and to book your earlybird ticket CLICK HERE.

The multi-award winning Content London is made up of four standalone events: The International Drama Summit, The Unscripted Entertainment Forum, Kids Content Futures and Content Academy: Formats 2020.
The four day event features an unrivalled conference programme with over 200 speakers across more than 60 sessions. From commissioners, producers, financiers, technologists, agents, writers, and other key players in the value chain, Content London delivers the most compelling line-up to ensure delegates stay on top of trends that shape the business.