Finalists announced in world's biggest Drama Series Pitch
C21 has announced the finalists for the 2019 Drama Series Pitch, with 30 projects looking for finance showcased to the world through C21's 200,000-strong online community, and 15 invited to pitch at Content London on Dec 3. The winners receive a £30,000 marketing package to support development.
From nearing 100 submissions 30 projects have been successful in making the long list and will be showcased
HERE
ahead of and at the event.
The finalists, from established drama creators worldwide, are all bidding to attract additional finance and coproduction partners.
The Drama Series Pitch will this year occupy a full morning at the International Drama Summit with fifteen projects being pitched– up from eight last year. They will be pitched in front of conference on Tues 3 December at the St Pancras Hotel between 9.30am – 1pm.
The winning project will be announced at The International Drama Awards, which take place at 6pm on Thursday 5 December.
The fifteen shows selected to pitch are:
Dark Hearts
ZDF Enterprises, MNET and Quizzical (Germany)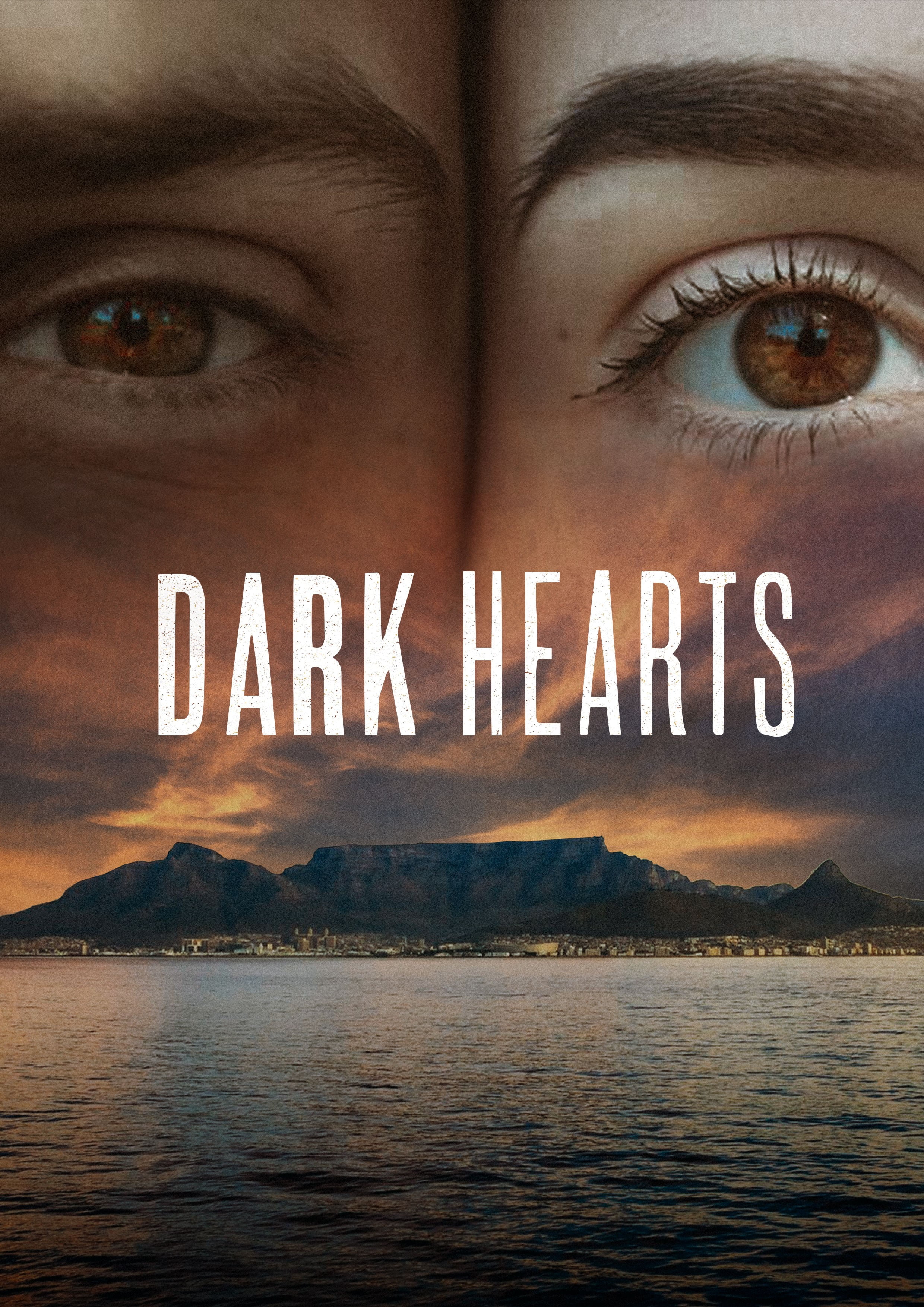 Edie, an investigative journalist, is stunned by the brutal murder of her estranged brother. She is quickly drawn into the nightmarish aftermath when she's reunited with her orphaned teenage niece and nephew. But then the two become suspects of the unimaginable crime themselves. The supposed motive? A huge inheritance. Edie determines to find the real killer, digging deep into the contradictory world of post-Apartheid South Africa. In the leafy suburbs white privilege continues untouched while gang violence ravages desperately poor neighbourhoods. Edie follows elusive clues across these apparently impassable divides.
Meanwhile, she grapples with her own sense of guilt: she gave up her boy to be raised by her brother as his own. She is also at loggerheads with Detective Forty, who is fighting his own battle for justice in a crumbling police service. Suspects slowly emerge: the beloved housekeeper who was 'part of the family'. A deranged high school student who was infatuated with the mom. A drug-addled hired killer from the badlands. But in the end it is a secret closer to home that holds the key. The story dissects a tight community, structured around a very personal journey, in the vein of Big Little Lies or Sharp Objects. Dark Hearts is at once a gripping mystery, a complex family drama and a searing indictment of a country struggling to redeem itself from the sins of the past.
The In-Between World of Vikram Lall
Ginger Ink. Films Africa (Kenya)/One Fine Day Films (Germany)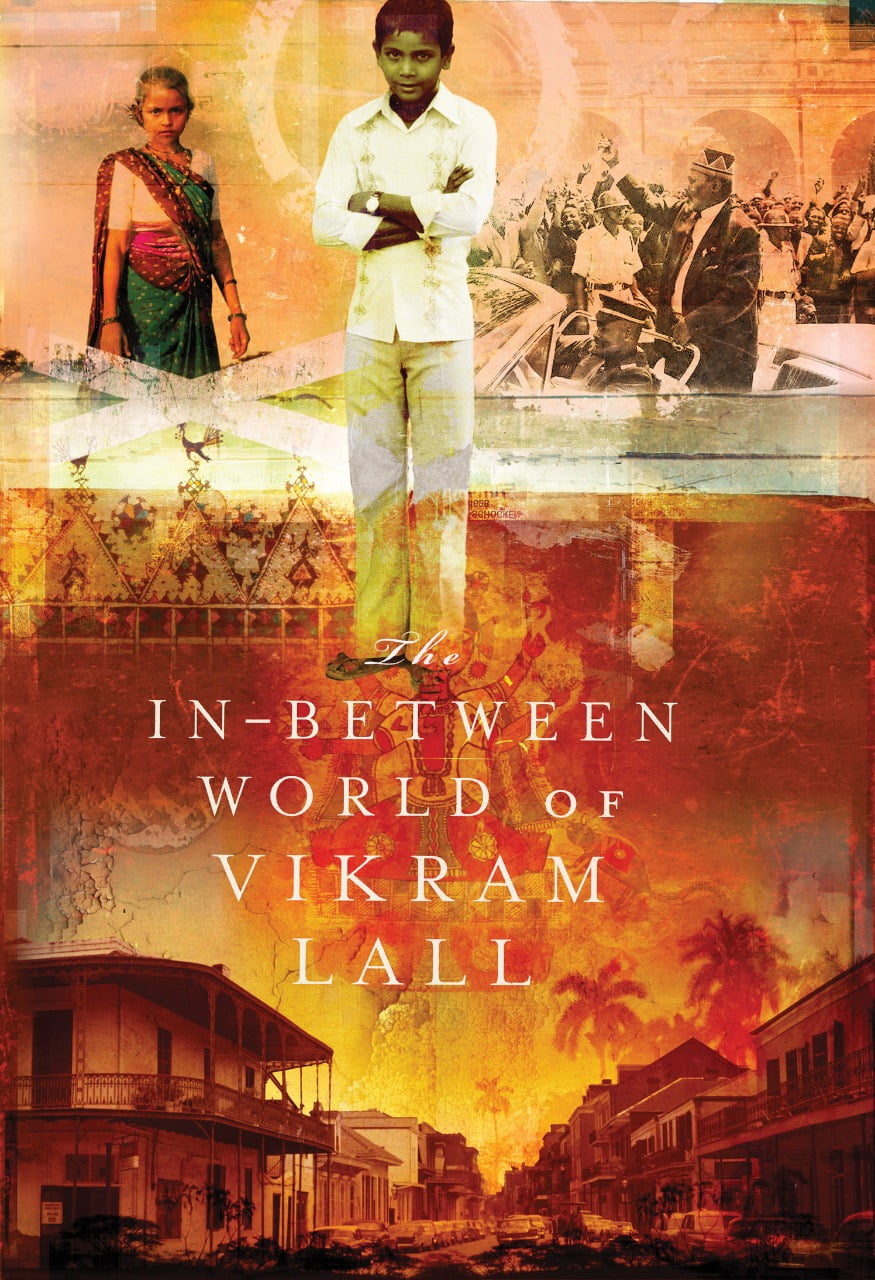 When do we belong? Vikram Lall, the Kenyan-born grandchild of an Indian railway engineer, lives in exile on the blank shores of Lake Ontario, Canada. One of "the most corrupt men in Africa, a cheat of monstrous and reptilian cunning," he has fled the Kenya he loved, the Kenya he betrayed. 1953. Kenya. The Mau Mau uprising & Kenya's struggle for independence. Vik (8) and his sister Deepa (6), play outside their parents' shop with their friends; Njoroge, the son of the gardener, and Bill and Annie Bruce, children of a white farmer. Amongst the adults, loyalties are tested, as power shifts from British to African hands. The Indians are left in-between, doubting their future, and each other. The Bruce family are murdered, and Vik, harbouring a secret that could ruin his family, begins a life of cold-hearted corruption, an expression of the otherness he feels. Even the assassination of his best friend Njoroge, does not push Vik to take a stand for anyone but himself. Based on the best-selling novel spanning Canada, India and Kenya through the revolutionary 60's, turbulent 70's & 80's, to present day, this universal tale is of how the experience that we don't really belong, shapes the actions we take.
Signals
SagaFilm (Iceland)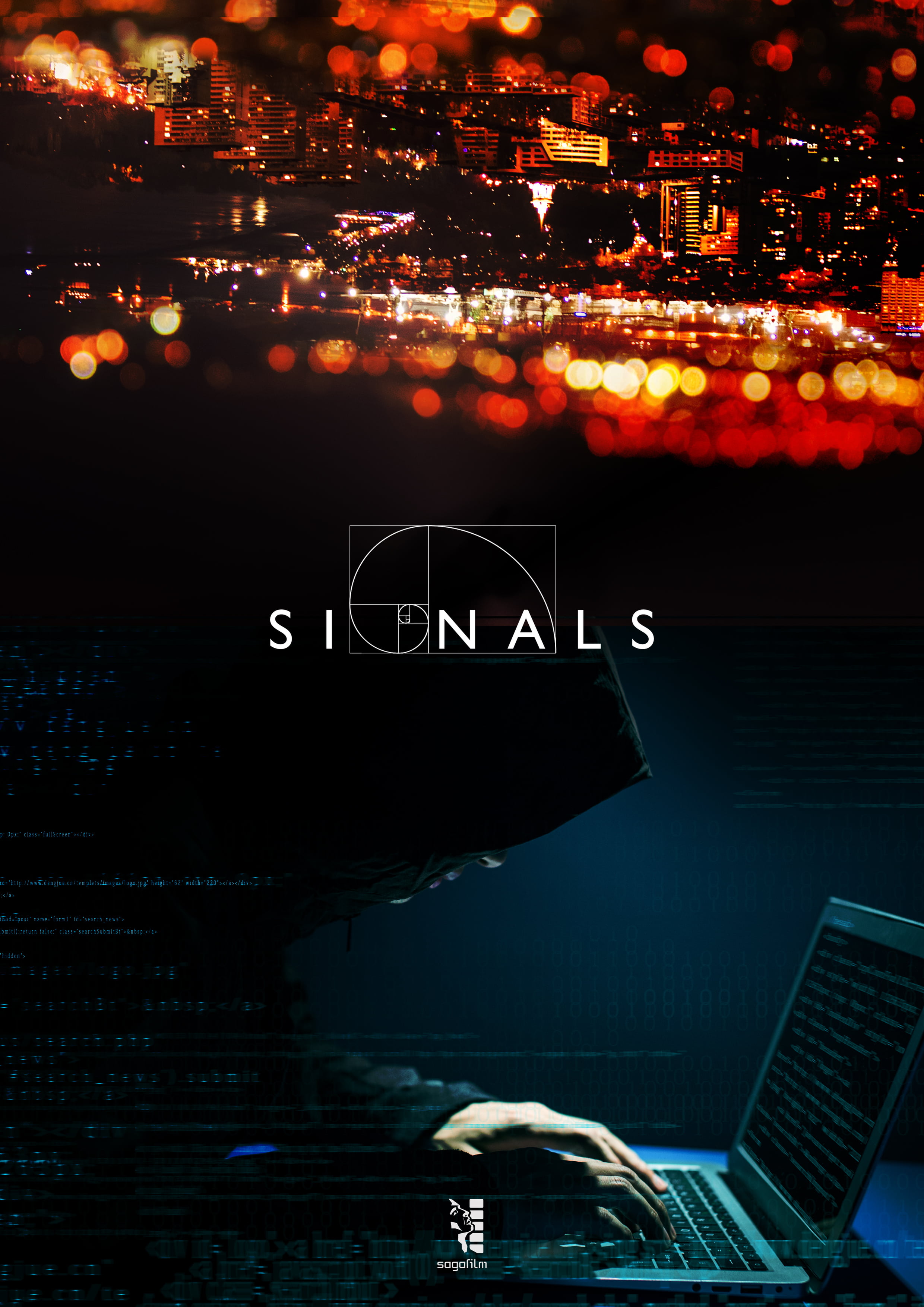 Bombs explode in the middle of the night. People are shot in broad daylight. Simultaneously Iceland is the target of cyber-attacks by an unknown extremist group. The police detective MAGNEA (37 years old) finds it hard to concentrate on the investigation; she has left her husband for many years to start living with a younger woman, SALKA (31 years old). Salka is offered a job at an independent media company. Her beat is culture-journalism, but she intends to work her way into the hard news. She is tempted to go under the radar to get a real scoop. Not only does Magnea have to fight homophobia at work but also accusations that she is leaking information to the media - through her girlfriend. Magnea and Salka cannot discuss work, if their relationship is supposed to work out. They both investigate the same case in different ways - without being able to compare their information. The intensity of the cyber-attacks increases. Daily life becomes difficult. The banking system is injured, the telephone companies are attacked - and eventually the country's connection to the internet closes down. The society is close to collapse.
The Death of a Mermaid
Mastiff Denmark (Denmark)
Behind every fairytale, there is a nightmare Based on the book 'The Death of a Mermaid' by best-selling authors Rydahl & Kazinski. Copenhagen 1834. He is young, penniless and a complete fiasco. Yet he has dreamt of becoming world-famous his entire life. But all dreams crashes when the 29-year-old Hans Christian Andersen finds himself accused of a gruesome murder he didn't commit. Only if he finds the real killer can he avoid a death sentence. With help from Molly, a prostitute, and a little girl, the hunt for the killer leads him into the filthy underworld of Copenhagen and later to the Royal Family. When Hans Christian and Molly sneaks into the masquerades at the castle, they find the sad and horrifying truth about more gruesome murders. It is a tale of broken hearts at a time when the love between two men was utter taboo. It is a tale of a man who has attempted sex change and committed murder in the name of love. While unraveling the crime Hans Christian has to face his deepest fears and finds himself as a human and an artist. The sad tale of changing yourself for love becomes the inspiration for his first fairy tale, The Little Mermaid.
Borderline
Ochre Moving Pictures and About Premium Content (France)
Daniel, an American lawyer who's built a new life in South Africa, feels guilty about Jessica, his ailing wife who he feels he broke. Desperately looking for ways to pay for her expensive treatment, Daniel crosses legal line after moral line in his job. It all finally catches up with him when he finds himself at the centre of an embezzlement scandal. Disbarred, in debt and in serious physical danger, he has no choice but to flee Johannesburg to the Eastern Tripoint Border, a hot bed of international smuggling, to hide on Jessica's family game farm, their last remaining asset. In dire need of money and with his back against the wall, Daniel becomes a smuggler and teams up with Jessica's childhood friend Laylani, an ambitious ex-game ranger who will guide him through this dangerous and unpredictable world in exchange for ownership of his ancestral land, located on Jessica's farm. A dysfunctional crime family is born. Borderline is an adventure fuelled and layered human drama that shines a new light on modern-day South Africa, revealing its many racial, social and environmental complexities.
Shades
Bomb (South Africa)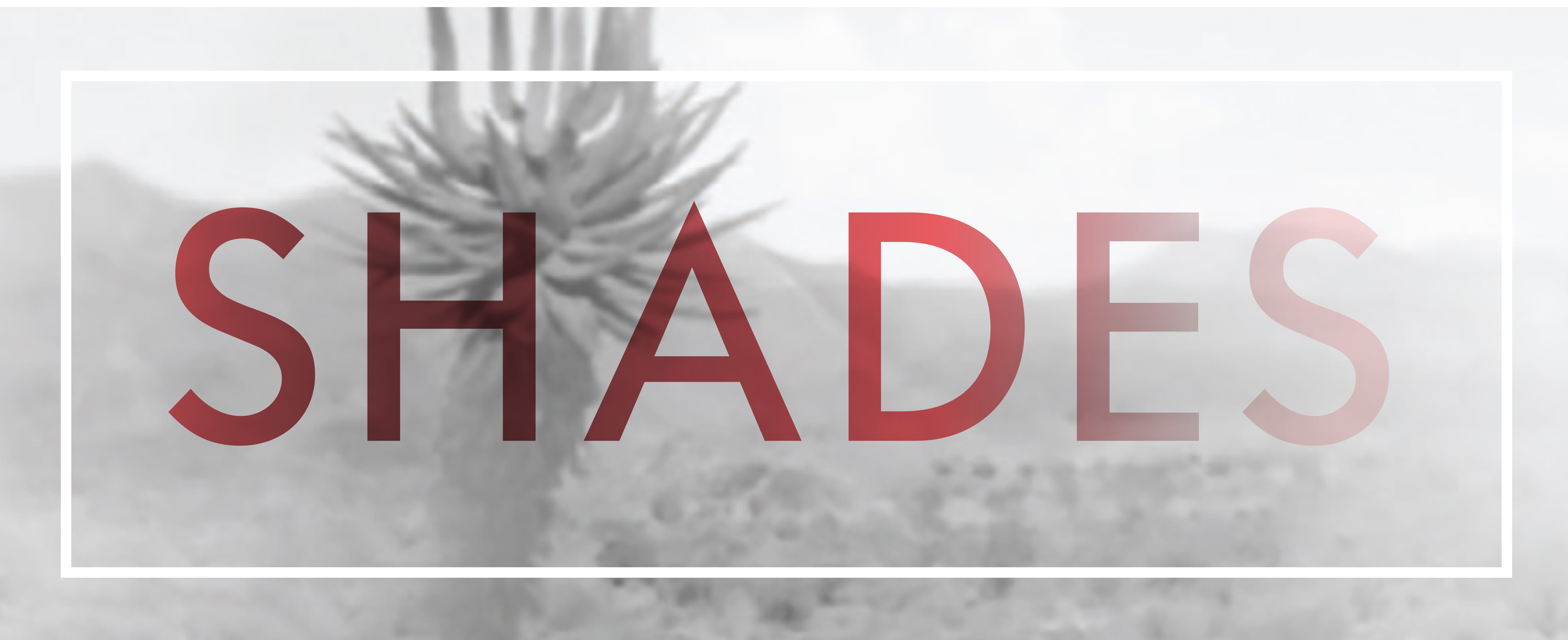 Based on Marguerite Poland's bestselling novel, "Shades" is an epic romance set on the tumultuous eve of the Anglo-Boer War. It is 1899 when Walter Bromley, a young priest fresh from England, travels across the magnificent but daunting vastness of the Eastern Cape to St Matthias Mission where Christianity chafes against traditional Xhosa beliefs. He is instantly entranced by the lovely and wilful Frances Farborough, daughter of the priest under whom he is to serve – but she is promised to another. Frances and her brother Crispin have grown up with Benedict Matiwane, a Xhosa orphan taken in by the mission. They are inseparable friends but Benedict is caught between two worlds, the mission and the surrounding community who revere the shades (ancestors). When Benedict falls in love with beautiful Nomakwezi Pumani, her family reject him, this boy of no ancestry – and then an act of heinous racism rebaptizes him as an activist. As Walter enters their world their lives are all about to implode. A series of tragic clashes – of different Gods, colonial wars, dispossession, natural disasters and the beginning of gold mining with its voracious hunger for labour – reverberate into our characters' lives whilst they grapple with forbidden love, betrayal, rebellion and the weight of guilty consciences.
Alive: The Mystery of MOAG Station
Film UA (Ukraine)
Some time in the future, after the humanity had to abandon Earth, kids are being raised by AI on a spaceship floating in the depths of the universe. There are no adults around, as they are supposed to be on the upper deck running the ship. The teens eagerly wait till they turn 15 as they then take exams - a rite of passage of sorts - based on which they are allocated their place in the adult society. Except that it turns out there are no adults on the upper deck - everyone over fifteen just gets killed by the main computer. Children of the Underground - a group of teenagers, who managed to survive, have to fight for their lives and for the lives of all the other children on the station. What happened to the adults? Why are some portions of the spaceship sealed off? Are robots and AI the enemy they think them to be? Or is there something bigger and more sinister going on? This is a story of a group of brave teens coming of age and finding what it means to be ALIVE in a world that is nothing like they thought it to be.
My Lionheart
Kindle Entertainment (UK)
My Lionheart is a 4x 60' thriller. When far-right terrorists hijack a bus full of six-year-olds, teenage driver, Kamila, becomes drawn into a dark and twisted bond with white supremacist, Mark, as she battles to protect the children. Adapted from the YA classic After the First Death by BAFTA-winning Tahsin Guner, My Lionheart is a twisted love story played out against today's violent and dangerous times.
This is a tense and adrenalized ride. There are no easy villains here. There are shades of grey. There is ambiguity. There is bleakness. But in Kamila's bravery, in her willingness to reach out to the enemy, there is also hope.
Tyin
Ango Productions at Lagardère Studios (France)
2004, Nice. Isabelle, Paul with their two kids Thomas and Eve, are a happy family of four. Until tragedy strikes: Paul and Eve disappear while on a hiking trip in Norway. Despite an intensive search, their bodies are never found. 15 years later. Isabelle (49) and Thomas (31) have made a new life in Cassis, when Paul and Eve's bodies are discovered frozen near Lake Tyin in Norway. Isabelle and Thomas thought they were dead, but it turns out Paul and Eve are actually alive. As soon as they get the news, Isabelle and Thomas head straight to Norway. But when they get there, they're in for a shock: Not only are Paul and Eve alive after all these years, but they haven't aged in the slightest. Paul is still 34, and Eve, 15. The same age they were in 2004.
Nokia
Rabbit Films (Finland)
Year 1988. NOKIA invests in mobile phones to spearhead international expansion. Freshly out of law school, Katarina Tammi and Aki Makkonen get their first jobs forming the core of NOKIA's new legal team. When NOKIA launches their newest phone, the market-leading Motorola smells NOKIA's potential and sues the company in a patent court. Just before Christmas NOKIA's CEO commits suicide. At a time when the destiny of the whole company is at stake, NOKIA suffers from catastrophic leadership vacuum. Katarina and Aki, the newbies, are left to survive on their own. Due to lack of cash, NOKIA panicks and cuts its investments into new mobile technology development. A young gifted engineer Salminen is furious and decides to continue his development work secretly at nights. Katarina and Aki travel under enormous pressure to the United States to defend NOKIA and the only help they receive is engineer Salminen, who joins them in Washington. Season one ends with a grand finale: Salminen helps the gladiator-like Aki and Katarina save Nokia with a last-minute revelation. And due to his secret work Nokia wins the race to make the first GSM call in the world in the summer of 1991.
Ice
Frontier Film, Viaplay (Denmark)
When the Arctic sky opens, obliterating an Inuit hunter in a bloody explosion, sole witness and cold war veteran, Viggo Lundsten realizes that everything he has believed in and fought for in his entire life, may have been a mere castle in the ice. And now that ice is melting..ICE is a thrilling action drama set and shot in Ilulissat, Greenland. When an old cold-war vet is wrongly accused of his friend's mysterious murder, he launches an investigation together with his son and a talented young ice-core scientist to clear his name. However, the group quickly learns that much greater and more cynical powers are at work than they could ever imagine. Their investigation is no longer a question of finding the truth, but a matter of life and death. In a flurry of drones, AI weapons, deceit, politics, and ice-cold action, ICE tells a story about the expendable individual, about collateral damage and the great political play for the Arctic.
Meat Market
Unstoppable Film and TV (UK)
Meat Market is a drama series with huge international potential looking for commission. The series takes us on a thrilling ride through the world of modelling as we follow Jana Novak, a 16-year-old girl of Polish descent and from a South London council estate, as she starts her career and eventually hits the big time as a model. The series of hour-long episodes will follow awkward, yet witty, Jana after she is scouted by a top modelling agency and is plunged into the frenetic world of fashion. Set to take the YA generation by storm, Meat Market is a gripping expose and triumphant story tackling huge contemporary themes such as the hyper-sexualization of girls and discovering the power of your voice in the age of #MeToo and #TimesUp. From an almost monosyllabic schoolgirl, Jana becomes a young woman who, in the final episode of the series, makes a brave decision that will shape the rest of her life…
The Aviatrix
Aquarius Film (Australia) and Apogee Pictures (UK)
Based on a remarkable true story, The Aviatrix explores the fascinating life of Jessie Miller, a Melbourne housewife who in 1927 meets RAF pilot Bill Lancaster who's planning to set the world record by flying from England to Australia. She asks if she can accompany him: he agrees. They embark upon one of the most dangerous flights ever undertaken and travel across the world together. After been shot at over Libya, surviving a crash in the Sumatran jungle, and narrowly avoiding an emergency landing in the shark-infested Persian Gulf, they finally arrive in Australia a global sensation, and secret lovers. Lured to Hollywood by the promise of a film career, they soon become part of the Golden Era of Aviation and are riding the wave of fame and fortune when the Great Depression hits. Down on their luck, they become embroiled in a fatal love triangle that ends in murder. The celebrity trial of the decade begins: with Bill facing the electric chair, Jessie must sacrifice herself to get him acquitted. Bill goes missing shortly after, and it's only thirty years later, when his diaries are found next to his mummified body, that Jessie finally discovers the devastating truth.
Beyond Nature
Gutsy Animations (Finland)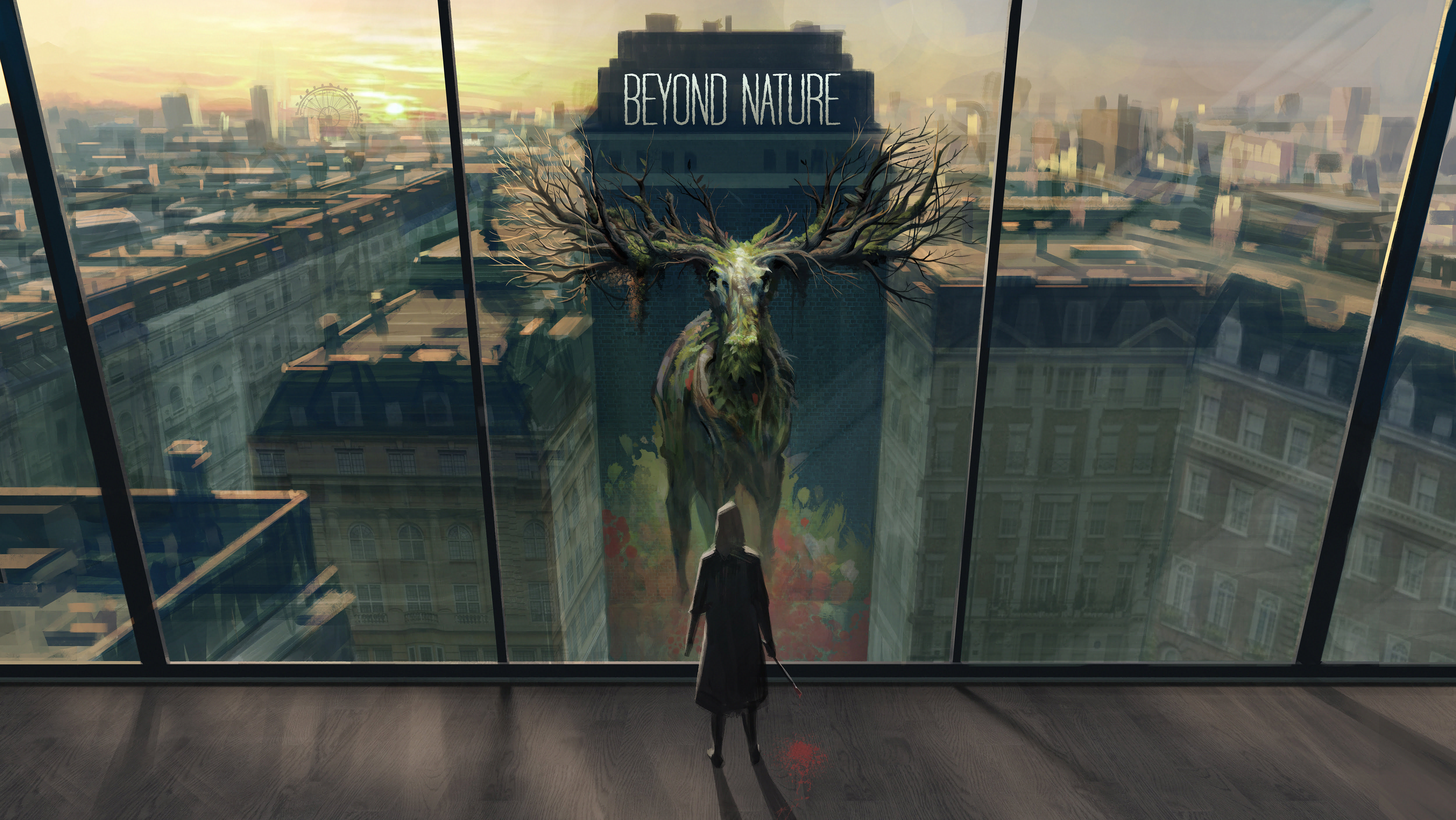 Beyond Nature is a psychological thriller in six episodes. It reveals what happens to a person when the mind shatters, our link to nature is severed and ego takes over. Genre: psychological thriller Length: 6 x 50 minutes Language: English / Finnish When a young and successful visual artist Stella returns from London to her roots in Finland, her life changes completely. Dark childhood memories, Finnish mythology and disturbing visions of horror intertwine and result in works of art that seem to carry a curse and cause a series of dark incidents. Stella's mind is shaken, and she starts to believe that she has caused the events. But are they caused by Stella's dangerous art that has come to life, her shattered mind, or is there a murderer who is using Stella to further their own ends?
Extravagance
AT-Prod (Belgium)
In 2008, a global financial crisis is shaking the markets. It was impossible to predict the crisis that struck without warning. But was it really? A look in the history books would have been enough to learn from the first world stock market crash, the first financial crisis and the fate of a particular man: John Law - The Man Who Turned Gold into Paper The series tells in 8 episodes the true story of the visionary Scotsman John Law, the first man in Europe to introduce paper bank notes and founder of the first stock company in France. He became immensely wealthy before going bankrupt. "John Law" is a financial thriller, a love story, an historical drama, and a lesson on greed, power, and going beyond limits. What Law has created has never existed before, and by the time he finally realizes the dangers of the project, he has lost control of it. It's already too late. Extravagance brings together historical facts and characters in a breathless race dictated by the ever rising, the ever faster, the ever further. It shows characters who lose control over events they themselves provoked. Desperate, they try to lay rails that are immediately in danger of being knocked down by a train.
Other finalists, making it into the top 30, and to be showcased online, are:
Fenris
Nordisk Film Production (Norway)
Babyland
Agitprop (Bulgaria)
Petrademone
Indigo Film (Italy)
Bond Legal
Mill Street Films (Netherlands)
Separate Hands
Clipper Media Capital (UK)
Noon at Midnight
Kindle Entertainment (UK)
Not Her Real Name
Kathleen Anderson (New Zealand)
Gorby
Sputnik Vostok Productions (Russia)
Murder at Royal Free
Endeavour Ventures (New Zealand)
We, the Drowned
Breakwater Drama (Denmark)
The Public
Egg Films (UK)
Dead Head
Screentime New Zealand (New Zealand)
A Good Man
Yellow Black and White productions (Russia)
Cage The Fallen
Screen Siren (Canada)
Black Gold
Agallas Films (Spain)
The multi-award winning Content London is made up of four standalone events: The International Drama Summit, The Unscripted Entertainment Forum, Kids Content Futures and Content Academy: Formats 2020
The International Drama Summit takes place on December 3/4/5, Unscripted and Kids taking place on December 6 and Content Academy: Formats 2020 taking place 4/5/6 December.
Stay at the Official Content London Hotel with discounted rates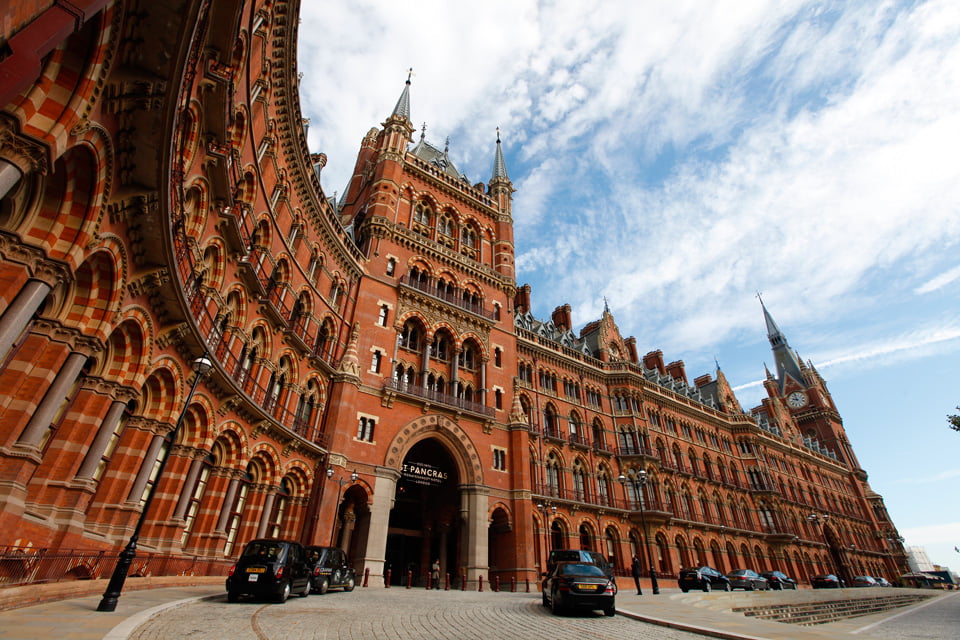 We have taken over the entire St. Pancras Renaissance Hotel for the 2019 event, with a host of networking events taking place in the venue. You will not be able to get into the hotel without a Content London delegate badge.
We have negotiated discounted hotel rates at the hotel, which will be taken up entirely by Content London delegates. Once you have booked your delegate ticket, your unique booking code will be shared with you to enable you to book your room.
TIER 4 tickets are available at £999 + VAT. This is the final discount TIER saving £100 on the full ticket price of £1099. To book your place at this price CLICK HERE.