Finalists announced in C21 Drama Series Script competition
The six finalists in the 2019 C21 Drama Series Script Competition (#c21scriptcomp), produced in association with Studio21, WritersRoom and Script Angel, have been announced.
Each of the six finalists will pitch their project at Content London, with the winner receiving a $10,000 option from Studio21 to develop the show.
More than 250 entries competed for a place in the final, with a shortlist of 21 being narrowed down to six by the competition's team of readers.
The six finalists are:
Homegrown by Kate Thorman
When Layla Mahmoud's childhood best friend, Camille, unexpectedly returns home to East London after having run away to Syria to join ISIS, the 16-year-old hacker decides to find out just why her friend is back.
Convinced Camille is still hiding something, Layla teams up with their Spanish teacher, Seb, a traumatised Special Forces veteran, and throws all her energy into discovering the truth about her friend and the betrayal that changed both girls' lives.
Kate Thorman is a Californian by birth, New Yorker at heart, and Londoner thanks to a twist of fate. A writer-of-all-trades, she's been a freelance food and travel journalist for nearly a decade; her writing has appeared in such publications as AFAR, Bon Appétit, and The New York Times.
Her TV and feature screenplays focus on coming-of-age stories about women of all ages and interrogate what it means to be a good person in a broken world. She also writes true crime podcasts for Spotify's Parcast Network and audio dramas in the Doctor Who universe for Big Finish Productions. In another life, she coproduced and hosted the food and travel web series The Innocents Abroad.
Big Fish by Caroline Dean
A UK lawyer returns to her estranged home, a parochial backwater in Zambia, on a hydrodam case in a bid to make partner. But this case threatens to dry up her family farm. Will she screw over her family?
Caroline is a fully fledged grown-up, homeowner and mum. Since graduating, she's written a feature, Polarised, which was a semi-finalist in the Academy Nicholl Fellowships of 2015; a drama pilot, Petticoat Pirates, which is was the finalist in the 2018 Screenwriting Goldmine competition and a finalist in the 2019 Launch Pad Pilot competition; a comedy drama pilot, Unspoken, which was longlisted in the BBC Writersroom Comedy, the Thousand Films competition and the Edinburgh International Television Festival awards.
Station Road by Michael Lee Richardson
Three squabbling sisters are trapped in their run-down Northern home town when all the men die in mysterious circumstances. They have to work together for the first time ever to uncover the mystery – and get out.
Michael is a writer and youth worker based in Glasgow. He graduated with distinction from Glasgow Caledonian University's masters in television fiction writing.
His short film, My Loneliness is Killing Me – directed by Tim Courtney – won a Bafta Scotland Award (Best Short Film) and was given an honourable mention by the jury for the Best of British strand at the Iris Prize 2019. It has been shown at film festivals around the world.
Michael is currently developing projects for Kindle Entertainment and is part of the Young Film Foundation and BBC Writersroom's Scottish Voices group. As a youth worker, he set up and ran Trans Youth Glasgow, and is a passionate advocate for Scotland's young people.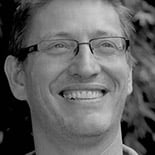 They Walked Alone by Ian Masters and Jon Smith
Corruption, racism and murder during the Blitz of Liverpool's Chinatown. When British-Chinese man Harry Cheng (23) investigates the death of his father, the prominent leader of the Chinese sailors' union, he finds himself up against the Merseyside Police, white nationalist thugs and the Chinese unions themselves. Harry seeks justice for his father, and visibility for his Chinese community. But to do so he must decide where he stands and who he really is. The more he pursues the truth, the more he threatens the unity of the fragile Chinatown, and his own conflicted identity.
Expats fall into three categories: missionaries, mercenaries or misfits. Ian Masters is a bit of each. He had a Poisonwood missionary childhood in the Congo and then spent 18 years working in Africa and Asia as a writer, storyliner and script mentor. This included The Last Reel, Cambodia's Oscar submission and Supa Modo from Kenya, winner of the Crystal Bear, as well as many hours of broadcast TV, radio and web drama for BBC Media Action. Together with co-writer Jon Smith, his spec scripts have been finalists for Rocliffe, and won or placed in many script competitions.
Jon has lived, worked and written in South Korea, the US, Egypt and, most recently, Spain. As well as screenwriting, he's the internationally published author of 14 books and four musicals. His short film (with Ian) Beyond the Bridge premiered at the Tokyo Film Festival and is in development as a feature with Pandora Japan for production in 2020.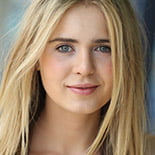 Crack of Dawn by Grace Link
DAWN's hormones have gone AWOL .... along with her husband.Tim lost his job and found Karan. And Dawn found them both, in a gay bar. Dawn welcomes Karan into her family. Not because she' s woke, but because he' s paying her mortgage.
Grace studied classics at Princeton University. As a screenwriter, she trained at the National Film and Television School. Grace has three original TV series in development with Silver Reel, Company Pictures and West Road Pictures (All3Media) and was recently named by Amazon Studios director of European originals Georgia Brown as a "writer to watch" at the 2019 Edinburgh International Television Festival. Grace was selected for the BFI x Bafta Crew for 2019-20.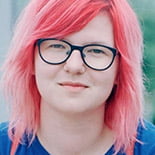 The Cloud by Martynas Mendelis and Domante Urmonaite
Set in the afterlife and on Earth, The Cloud explores concepts of faith, soul, immortality and mind.
With unbearable loneliness in heaven, Sarah burns to meet her husband Sam. On Earth, Sam attempts to use science to get a glimpse of the afterlife. They're destined to meet, but when they do, the rules of The Cloud are broken and their daughter Amy gets lost. Their attempts to find the truth will lead to the discovery that the afterlife is only a digital collection of zeros and ones. What's more, God is not made out of flesh and blood – it's a rapidly developing AI software with its own agenda.
Domante Urmonaite is an alumnus of Torino Serieslab, Sundance Screenwriters Workshop and Berlinale Talents. She has presented projects at various international markets, including Series Mania, MIA and Frontieres. Her TV series project The Beehive was in development with Sky Italia.
Domante is also working as an expert for the European Commission's Media Development programme. She was part of the selection committee for Torino Serieslab 2018 and 2019. She is also involved in audiovisual education as a co-founder and coordinator of international training schemes Art Department Masterclass and Art Department Workshops, and as a lecturer at Vilnius Gediminas Technical University.
Martynas Mendelis obtained a BA in mathematics at Vilnius University before working as an analyst at Western Union for three years. Since 2017, he has focused on deepening his knowledge of the TV industry. As a screenwriter, he has participated in Torino Serieslab, Series Mania, Seriencamp and more. In 2018/2019, he attended Mipdpoint TV Launch Development Executive training, supervised by HBO Europe executives, and worked as a reader for the AFF Script Competition. His projects advanced to the second round of Sundance Episodic Lab in 2018 and 2019. In 2018, he was developing an original TV series project with Sky Italia.
The multi-award winning Content London is made up of four standalone events: The International Drama Summit, The Unscripted Entertainment Forum, Kids Content Futures and Content Academy: Formats 2020
The International Drama Summit takes place on December 3/4/5, Unscripted and Kids taking place on December 6 and Content Academy: Formats 2020 taking place 4/5/6 December.
Stay at the Official Content London Hotel with discounted rates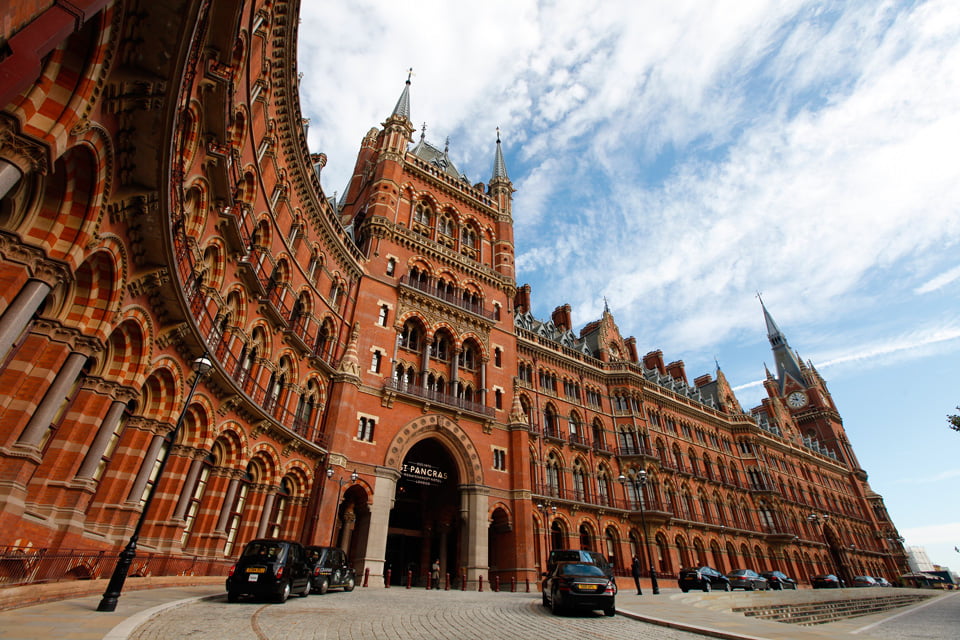 We have taken over the entire St. Pancras Renaissance Hotel for the 2019 event, with a host of networking events taking place in the venue. You will not be able to get into the hotel without a Content London delegate badge.
We have negotiated discounted hotel rates at the hotel, which will be taken up entirely by Content London delegates. Once you have booked your delegate ticket, your unique booking code will be shared with you to enable you to book your room.
TIER 4 tickets are available at £999 + VAT. This is the final discount TIER saving £100 on the full ticket price of £1099. To book your place at this price CLICK HERE.