More Hot Properties heat up Content London
Reinforcing its mission to showcase the most exciting upcoming scripted series, six new shows have been added to the Hot Properties strand at Content London, with dramas from Australia, Canada and the UK stepping into the spotlight.
Joining the line up is The Secrets She Keeps from author Michael Robotham, Trickster, from creator Michelle Latimer, The Heartless from Lucie and Carl Barât, I Love You Just The Way You Are from creator François Létourneau, The Small Hand: A Ghost Story from Awesome Media and Two Rivers Media and Diary of a Drag Queen from author Tom Rasmussen.
TIER 4 tickets are available at £999 + VAT
This is the final discount TIER saving £100 on the full ticket price of £1099
To book your place at this price CLICK HERE.
In our Hot Properties strand we lift the lid on new dramas and comedy dramas that are expected to have an impact on the international business over the next 18 months. Those closest to the projects will discuss how they have been created, developed and packaged and opportunities for wider business engagement.
SPEAKERS IN THESE SESSIONS INCLUDE:
The Secrets She Keeps:
Michael Robotham, author
Robotham's psychological thrillers have been translated into 25 languages and sold more than six million copies around the world. Born in country NSW, he began his working career as a journalist and went on to write for newspapers and magazines in Australia, Britain and America. In 1993 he quit journalism to become a ghostwriter, collaborating with politicians, pop stars, psychologists, adventurers and showbusiness personalities to pen their autobiographies. Twelve of these non-fiction titles were Sunday Times bestsellers in the UK.
Helen Bowden, producer and MD, Lingo Pictures
Bowden is one of Austrailia's most prolific and highly awarded television drama producers. She is currently in production on The Secrets She Keeps starring Laura Carmichael, Jessica de Gouw and Michael Dorman. Other credits include On the Ropes for SBS, starring Keisha Castle Hughes and Nicole Chamoun; Wake in Fright for Network Ten, which screened in Official Competition at FIPA in 2018; Devil's Playground for Foxtel, which won the 2015 AACTA and Logie for best miniseries; Underground also for Ten, was about the young Julian Assange; and The Slap for the ABA which won five AFIs, a Logie and was BAFTA, and Emmy nominated in 2011.
Pilar Perez, head of acquisitions, DCD Rights
Perez is currently responsible for all acquisitions, across factual and drama. She works with producers and partners to find, develop and invest in programming that has international appeal. Recent dramas are The Hunting; My Life is murder; Jack Irish, On the Ropes, Striking Out. She is currently spearheading an exciting new slate of projects at various stages of development, finance and production.
Trickster: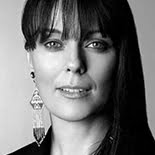 Michelle Latimer, co-creator and co-showrunner, Trickster
Streel Films' Latimer is the showrunner, director and writer of the Viceland breakout series RISE, which premiered at the Sundance Festival and won Best Documentary Program at the 2018 Canadian Screen Awards. A Toronto based filmmaker, showrunner, producer, actor and activist, her films have screened at festivals internationally including Sundance, TIFF, Berlin, Rotterdam and Cannes. Her recent film Nuuca, was executive produced by Lara Poitras for Field of Vision. Nuuca premiered at Tiff 2018, as well as Sundance Film Festival and Berlinale Festival. Latimer is currently working on the dramatic feature Forgotten, adapting the bestselling novel Inconvenient Indian (TMN/BELL/ NFB), and show running the series Red Nation Rising, in development with Sienna.
Jennifer Kawaja, executive producer, Sienna Films
Kawaja produces with Julia Sereny under their Sienna Films banner. Their series Cardinal for Bell Media, starring Billy Campbell and Karine Vanasse, is entering its fourth season on global platforms including Hulu, BBC4, Canal+ and NBC Universal. Recently completed is Ransom, a 3 season x 13 episode co-production between Canada and Hungary with eONE for CBS and Global Television. Previous television includes Can-UK co-pro Afghanistan-set limited series Combat Hospital (Global/ABC/Sony Int'l) starring Elias Koteas (The Killing, Zodiac) and Michelle Borth (Hawaii 5-0); Lookout Point mini-series Titanic (ITV/Global/ABC) written by Julian Fellowes; and mini-series Diamonds (CBC/ABC/Antennae) starring Derek Jacobi, James Purefoy, Nicholas Pinnock and Judy Davis.
The Heartless: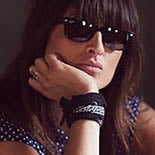 Lucie Barât, writer, The Heartless
As a professional actress, Barât appeared in numerous film, TV and theatre productions; including the feature film Troy, and was co-founder of Tenth Planet Productions, a theatre and film production company, securing patronage from Dame Judi Dench. In 2009, Barât founded the award-winning independent press and production company, Little Episodes, under the mentorship of Little, Brown Book Group. Together, they published five anthologies and staged numerous plays and events, including contributions and performances from such established artists as Adam Ant, Sadie Frost and Melvin Burgess, all for various charitable causes.
Carl Barât, executive producer, The Heartless
Barât is a multitalented artist. A gifted musician and songwriter, he also has an impressive acting CV and several directorial credits to his name. Best known for founding the hugely successful indie band, The Libertine's with Pete Doherty, the band have gone on to write three albums (with a fourth in the pipeline) and sell millions of records worldwide. Barât has also had success with his other bands, Dirty Pretty Things and The Jackals, as well his acclaimed self-titled solo album. Barât has also demonstrated a gifted ability with words outside of his famously erudite and poetic lyrics, having penned his biography and worked on his own short film scripts as well as lent his talent songwriting and producing for a plethora of pop stars and bands.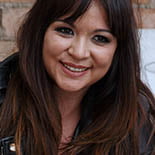 Zoe Rocha, producer, The Heartless
Rocha is the founder and creative director of television production company RubyRock Pictures. Established in February, the company is currently in development on a number of projects and is working with companies such as A+E Network and Sky.
Prior to setting up RubyRock, Rocha spent five years as creative director at LittleRock Pictures. Whilst there she oversaw the development and production of shows such as Ch5 and Netflix's hit series Borderline and the International Emmy Award nominated Sky/Showtime original series Urban Myths. Rocha's production credits also include five years as COO of Stephen Fry's company, Sprout Pictures, acting as executive producer on all of Sprout's projects. Notable examples are the Playhouse Presents series, starring Emma Thompson and Idris Elba. Her greatest success at Sprout came developing Moone Boy, which won an International Emmy.
I Love You Just The Way You Are: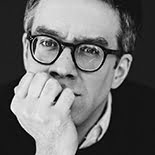 François Létourneau, creator and writer
Létourneau is an actor, playwright and screenwriter. His first television series which he co-wrote with Jean-François Rivard, Les Invincibles, has won many awards during its three seasons and has become a cult favorite in Quebec. Série noire, his second series, also won many awards, including the Gemini Award for Best Writing. Létourneau just finished writing and shooting a new series, C'est comme ça que je t'aime, which will air next year on CBC/Radio-Canada. Létourneau stars in all of his tv shows. He won the Gemini Award for Best Actor for his performance in Série noire.
Charles Ohayon, international distribution and executive producer, Productions Casablanca
Ohayon has worked in the television, advertising and film industries since 1979. From 1994 to 1998, he was program director at Radio-Canada, where he was responsible for all programming sectors with the exception of news and current affairs. He then provided consulting services in film and television production, in addition to handling distribution and sales at Productions Casablanca.
He was chairman of the APFTQ (Producers Association), sat on the board of directors of the Canadian Television Fund, was the chair of the Quebec board of directors of the Academy of Canadian Cinema & Television from 2006 to 2012 and for the last 11 years till 2018 chairman of the board of directors of the Independent Production Fund.
The Small Hand: A Ghost Story:
Jeff Norton, executive producer and founder, Awesome Media & Entertainment
Norton is an award-winning author, writer-producer, and the founder of Awesome, a UK based IP and production company backed by Kew Media Group and Tricycle Media.
Norton's debut novel, MetaWars: Fight For The Future (Hachette), is a high-tech thriller about the fight for the internet that has spurred three sequels. His next novel is Looking Glass, a Victorian-era revenge thriller about the search for a kidnapped girl in London's seedy underworld. Norton optioned the rights to Susan Hill's The Small Hand: A Ghost Story and is presently serving as executive producer, in a co-production between Awesome and Two Rivers Media for Channel 5 and Kew Media. Awesome is also co-developing family drama Eternal with Fiction Factory Films and the four-quadrant fantasy Knights of Panterra with OmniFilm / The Jim Henson Company, based on Norton's latest novel.
Alan Clements, managing director, Two Rivers Media Ltd
Clements has had a successful career as a dynamic, creative leader in award winning television production and business management. He set up Two Rivers Media in Late 2018 backed by international production and distribution business Kew Media, merchant bankers Noble Grossart and the C4 Growth Fund. He has successfully recruited a senior leadership team all based in Glasgow. These include Mirella Breda, formerly Commissioning Editor at the BBC, Lizi Wootton, formerly Acting Head of Features at Channel 4, Mick McAvoy, formerly Head of Factual at STV and Lucy Bacon, formerly Development Executive at Wall to Wall.
Diary of a Drag Queen: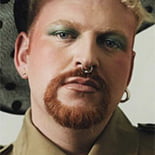 Tom Rasmussen, author
Rasmussen is a northerner living in South East London. After a pit-stop via New York illegally pulling in cash beneath any table available, they came back to London with dreams of being a writer. And, after picking up an editor of a notable online blogging platform while selling spiced cider on an East London stall, they published their first piece of online writing and officially became a 'writer'. Rasmussen is now a freelance journalist, contributing features editor at i-D, contributing editor at LOVE Magazine, columnist at Refinery29 and co-founder and editor of Cause & Effect Magazine. Their journalistic work focuses on queerness, class and community. Rasmussen is also a singer in drag band Denim, and forms half of the queer performance duo ACM. The Diary of a Drag Queen was published in the UK by Ebury in February 2019, and by Farrar, Straus & Giroux in North America in early 2020. Rasmussen is adapting their memoir for television with Wildcard Films.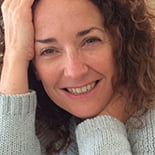 Sara Curran, founder & CEO, Tricycle Talent and Tricycle Media
Tricycle Talent is a talent management collective. The collective currently comprises the following talent management boutiques: Voicebank London & Dublin, Rachel Mills Literary, River Talent Management, Kudos Sports Management and Peach Pictures. Tricycle Media is an early stage investor/incubator for content companies and recently announced that it had taken a minority stake in Wildcard Films. Tricycle Media currently has positions in 8 production companies.
Over the course of her career Curran has participated in the development and/or production of numerous hits from About a Boy and Bridget Jones to The Night Manager and The Favourite.
Adam Morane-Griffiths, executive producer, Wildcard Films
Wildcard Films is a production company Morane-Griffiths co-founded with Joe Hill and Adam Wimpenny. Morane-Griffiths has produced film, TV and theatre. He began his film career as a script- reader for Intermedia Films in 2000, and then spent several years in production and development at Working Title and DNA Films, where he worked with Eric Fellner, Lindsay Doran, Duncan Kenworthy and Emma Thompson; and on the feature films Wimbledon, Nanny McPhee and the Oscar-winning Iris.
They join other confirmed speakers:
Kevin Reilly

Chief content officer, HBO Max and president

TBS, TNT and truTV

Sandra Dewey 

President, business operations and productions

HBO Max

Georgia Brown

Director of European Prime original series

Amazon Studios

Sarah Barnett

President

AMC Networks Entertainment Group and AMC Studios

Karen Bailey

Senior vice president, original programming

Starz

Nina Lederman

Executive vice president, global scripted development

Sony Pictures Television

Scott Herbst

Head of scripted development

Lionsgate Television Group

Jill Offman

EVP, Comedy Central and Paramount Network International, and managing director

Viacom International Studios UK

Superna Kalle

Executive vice president, international digital networks

Starz

Reemah Sakaan

Group launch director

BritBox UK and Senior vice president, creative and editorial, BritBox US

Estela Renner

Director, writer and co-founder

Maria Farinha Filmes

Guadalupe Marengo

Head of global human rights defenders programme

Amnesty International

Niamh Brannigan

Head of communications for environmental governance

UN Environment

Marvin Kren

Director, writer and executive producer

Freud

Moritz Polter

Executive producer, international TV series

Bavaria Fiction

Rebecca Gibney

Lead actress and executive producer

Halifax Retribution

Andy Ryan

co-head of drama

Nine Network Australia

Mikael Borglund

Executive producer, Halifax and CEO & MD

Beyond International Ltd

Cheryl Lynch

EVP international production, business affairs and scripted formats

Sony Pictures Television

Ran Tellem

Head of international content development

The Mediapro Studio

Marko Röhr

Producer and CEO

MRP Matila Röhr Productions

Ed Guiney

Company director and executive producer

Element Pictures

Alon Aranya

Producer and writer

Paper Plane Productions

Miguel Salvat

Commissioning editor of original programming, Spain

HBO Europe.

Claire Mundell

Managing director and creative director

Synchronicity Films Ltd

Gave Lindo

Executive director of OTT programming

Canadian Broadcasting Corporation

Jon Kramer

CEO

AfterShock Comics and Rive Gauche Television

Roye Okupe

Writer, director and founder

YouNeek Studios

Kilian Kerwin

Head of production (South Asia & Latin America)

SK Global Entertainment

Simon Allen

Lead writer and executive producer, The Watch

Lucas Ochoa

Chief creative officer of scripted film and television

Pulse Films

Lou Stein

Artistic director

Chickenshed Theatre

Charles Ohayon

International distribution and executive producer

Productions casablanca

Jeff Norton

Executive producer and founder

Awesome Media & Entertainment

Sara Curran

Founder and CEO

Tricycle Talent and Tricycle Media.

Carolyn Bernstein

EVP, global scripted content and documentary films

National Geographic

Michele Zatta

Commissioning editor, international coproductions

Rai Fiction, Italy
The multi-award winning Content London is made up of four standalone events: The International Drama Summit, The Unscripted Entertainment Forum, Kids Content Futures and Screenomi.
The International Drama Summit takes place on December 3/4/5, with Unscripted, Kids and Screenomi taking place on December 6.
The Drama Series Pitch at Content London is open for entries. For further information and how to apply
CLICK HERE
.
Stay at the Official Content London Hotel with discounted rates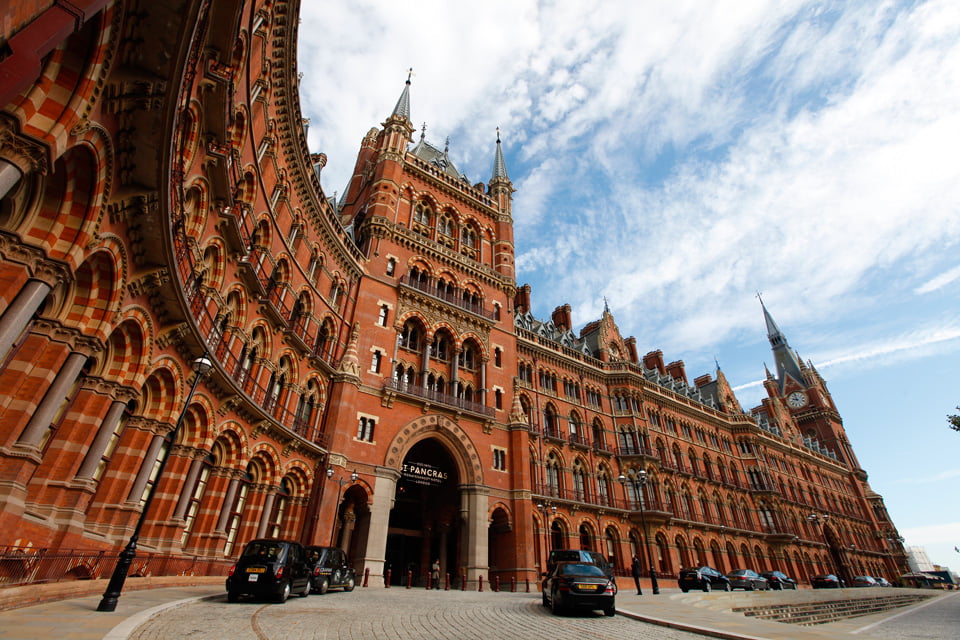 We have taken over the entire St. Pancras Renaissance Hotel for the 2019 event, with a host of networking events taking place in the venue. You will not be able to get into the hotel without a Content London delegate badge.
We have negotiated discounted hotel rates at the hotel, which will be taken up entirely by Content London delegates. Once you have booked your delegate ticket, your unique booking code will be shared with you to enable you to book your room.
TIER 4 tickets are available at £999 + VAT
This is the final discount TIER saving £100 on the full ticket price of £1099
To book your place at this price CLICK HERE.