Global innovators line up for C21's Unscripted Entertainment Forum
Leading executives from A&E, Znack & Co, Nutopia, Renowed Films, Whistle Sport, MTV, Black Verse Studios, Spotify and Listen join the line up for the Unscripted Entertainment Forum at Content London 2019.
Joining previously announced senior industry leaders from Amazon Studios, YouTube, Facebook and National Geographic the Unscripted Entertainment Forum will focus on the future of the global unscripted business.
Earlybird tickets at £299 are now on sale
To register your place CLICK HERE.
Speaking and debating the biggest topical opportunities and issues facing the global unscripted business, the growth of shortform content opportunities and untapping the potential of podcasts and audio are:
Speakers on The Future of Unscripted: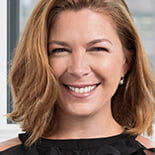 Elaine Frontain Bryant, EVP and head of programming, A&E Network
Frontain Bryant manages the A&E programming team and is responsible for overseeing the development, creation and execution of all programming for the network. She is also charged with integrating new programming with digital initiatives and developing ways to expand the brand across multiple platforms. She reports to Rob Sharenow, president, Programming, A+E Networks. Under Frontain Bryant, the A&E programming team has developed a bold and critically acclaimed non-fiction programming slate, garnering her back-to-back Emmy Awards®. Frontain Bryant launched the 2017 Emmy Award winner for Outstanding Informational Series or Special for the groundbreaking Leah Remini: Scientology and the Aftermath, and the 2016 Emmy Award winner for Outstanding Unstructured Reality Programming and recipient of a 2016 Television Academy Honors, Born This Way. She developed the cutting-edge live documentary series, Live PD, cable's #1 series on Fridays and Saturdays, and the #1 justice series on cable, as well as the network's second live franchise Live Rescue, which ranks among A&E's top new series over the past two years.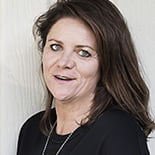 Natalka Znak, president, Znak & Co
Znak is a multi-award-winning television producer who has created some of TV's biggest hits, including Hell's Kitchen, Love Island and I'm a Celebrity Get Me Out of Here. She is the president of Znak & Co, the international production company she founded that specializes in entertainment, factual entertainment and factual formats, with offices in Los Angeles and London. Most recently, the company produced Meghan Markle: An American Princess (FOX) Revolution (SKY UK, FOX), Thronecast, Gameshow of Thrones and Thronecast War Room for SKY, West:Word The Ultimate Westworld Fan Show for SKY Atlantic, the landmark music documentary Trailblazers for SKY among more. Currently, Znak is an executive producer on season 10 of the Fox juggernaut hit MasterChef as well as MasterChef Junior. Previously, she served as CCO and then CEO of Zodiak USA where she produced shows such as Secret Millionaire (ABC), Celebrity Wife Swap (ABC), and truTV hits Hardcore Pawn, Lizard Lick Towing and Killer Karaoke. Prior to joining Zodiak, Znak served as controller of factual entertainment for ITV Studios where she was responsible for creating I'm Celebrity Get Me Out of Here!, Hell's Kitchen, and Love Island.
Jane Root, founder and CEO, Nutopia
Root is a leading creative executive with a reputation for innovation, determination and delivery. Root's work was celebrated by Women in Film & TV when she was awarded the prestigious 2017 Business Award acknowledging her outstanding achievements in the industry. Nutopia, is dedicated to creating ground-breaking, specialist factual content on a global scale. Best known for pioneering a new genre of television – the 'megadoc' - by combining epic cinematography and action-driven drama with high-end documentary and A-list talent. Recent credits include highly anticipated series 'The World According to Jeff Goldblum' (Disney+), award-winning earth science series 'One Strange Rock' (Nat Geo), critically acclaimed drama doc 'The Last Czars' (Netflix), and Grierson-nominated feature doc 'The Hunt for Jihadi John' (HBO/Channel 4). Prior to founding Nutopia, Root spent 4 years as president of Discovery Networks, where she was responsible for developing a fresh voice for the 20 year old network. Before moving to America, Root spent 5 years at BBC2 "as one of the BBC's most successful channel controllers". Her time at the BBC was characterized by boldly original, popular, pioneering programming. Prior to this, she co-founded Wall-to-Wall where, as MD, she guided the company through its first 10 years to success on both sides of the Atlantic.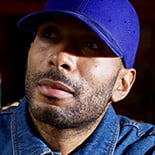 Duane Jones, co-founder, Renowned Films
Jones is a multi-award winning producer of innovative, engaging and thought-provoking factual entertainment, documentaries and formats. Alongside his partners Max Welch and Tim Withers, Jones launched Renowned Films in 2012 and has since become one of the fastest growing independent producers globally. The company has exponentially climbed the top 100 list of independent producers ranked by turnover; having climbed 50 places in the last 12 months reaching number 4 of 5 ranking in the fastest growing producers for 2018; and most recently awarded with the Indie of the Year Award at the 2019 Edinburgh TV Festival.
Prior to Renowned Films, Jones was headhunted by the BBC to spearhead the launch of BBC Radio 1Xtra in 2002. He worked at BBC Radio 1 and 1Xtra for 11 years where he won a Sony Gold Award.
Speakers on TRENDS: Shortform Content Opportunity:
Joe Caporoso, SVP, Whistle Sport
As SVP of content and brand platforms at Whistle, Caporoso manages the day-to-day posting strategy on all social media platforms, as well as the rollout of new direct to consumer initiatives such as merchandise. He also supervises the wider content and production team, oversees the budgeting behind original productions and content investments, and works closely with the sales and marketing teams to productize Whistle's content. Additionally, Caporoso runs point on the company's working relationship with social media platforms including Facebook and Instagram. Caporoso has been at the company for six years, originally starting as a cross platform editor before moving up to director of social media, then being promoted to vice president of social media and head of content. In the past year, Whistle has had its strongest period of growth on YouTube, rolled out over ten shows per week for Snapchat Discover, and were one of the 12 media companies included in Facebook's Matchmaker program for 2019.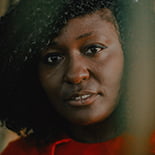 Adesua Okosun, director and producer, Black Verse Studios
Okosun is a Nigeria American film director and producer, developing a world-class reputation for thought provoking storytelling. Okosun specialises in creating deeply moving projects that push the boundaries of everyday stories within African communities. She will make her directional debut with the Other Side, a series based on years of research gathered through her travels all over the African continent. The mesmerizing series, tastefully brings to light some of the most controversial topics avoided within traditional African media and humanises its characters in a light that any viewer will create a connection. Okosun is the co-founder of Blackverse Studios, a film and creative production company that challenges the established and celebrates the uncommon stories. To date, Blackverse Studios has worked on projects in a growing list of countries such as; Ghana, Ivory Coast, Senegal, Kenya, Guinea, Sierra Leone, Nigeria, Cuba, Thailand, Germany, the US. Headquartered in Lagos Nigeria, Blackverse is establishing itself as an authority in global media and as a gateway for showcasing the best of the continent.
Speakers on TRENDS: Untapping the Potential of Podcasts: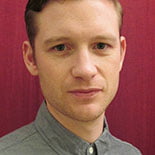 James Cator, head of podcast partnerships, EMEA, Spotify
Cator has always been involved in music. Having started out as a DJ and promoting events while still at school, he went on to run record labels, produce music, and DJ internationally. Cator later joined YouTube as manager of content partnerships, music. Running music in the UK, he was responsible for managing relations with labels, artists and managers, broadening his experience into wider content and user engagement. After a short period leading a music start-up, Cator joined Spotify in 2015 to build its growing podcast business in the UK. He is now head of podcast partnerships, EMEA, and manages UK partnerships and original commissioning. He continues to produce music.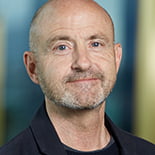 Tim Hammond, executive director, Listen
Hammond has over 20 years' experience of working with media businesses. An expert in commercial development for the content sector, he has advised a wide range of companies on IP management and exploitation and brand and co-production partnerships. Listen is one of the leaders in audio and audio-on-demand creation in the UK, working with some of the world's biggest brands, talent and broadcasters to help them use audio as a new platform for IP exploitation. Hammond's previous roles include commercial director and director of production and operations at Gallowgate, where he was responsible for some of the UK's biggest TV entertainment format hits including Saturday Night Takeaway, Pokerface and Push The Button. He has also been director of operations at Target Entertainment and commercial director at Group M Entertainment, an operating unit of WPP, involved in the business of investing in, financing and distributing television content.
They join other confirmed speakers:
The Unscripted Entertainment Forum takes place as a standalone event as part of Content London on Friday December 6.
For more information and to book your earlybird ticket CLICK HERE.

The multi-award winning Content London is made up of four standalone events: The International Drama Summit, The Unscripted Entertainment Forum, Kids Content Futures and Content Academy: Formats 2020.
The four day event features an unrivalled conference programme with over 200 speakers across more than 60 sessions. From commissioners, producers, financiers, technologists, agents, writers, and other key players in the value chain, Content London delivers the most compelling line-up to ensure delegates stay on top of trends that shape the business.