Amazon Studios talks European strategy at the Unscripted Entertainment Forum
Amazon unscripted heads for the UK, Italy, France, Germany and Spain, will each set out their local and collaborative original content strategies during an exclusive Amazon Studios focussed session.
The key execs will discuss how Amazon Studios is positioning itself across the European unscripted landscape and opportunities for international collaboration.
Earlybird tickets at £299 are now on sale
To register your place CLICK HERE.

Speakers in this session include: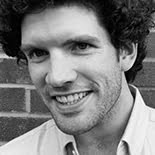 Dan Grabiner, head of unscripted, UK, Amazon Studios
Grabiner oversees the development and production of unscripted originals for Amazon Prime Video. This includes returning brands such as The Grand Tour and All or Nothing, and a broad range of original programming across entertainment, documentary, formats and factual entertainment.
Previously he was head of development at ITN, where he oversaw a slate of factual series and films including Michael Palin in North Korea, Interview with a Murderer, The Queen's Green Planet and easyJet: Inside the Cockpit.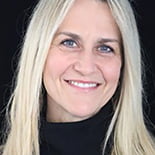 Nicole Morganti, head of unscripted Italian originals, Amazon Studios
Morganti oversees the development and production of non-scripted Amazon Originals in Italy, including shows like Celebrity Hunted – Caccia all'uomo. She joined Amazon in February 2019 from Discovery Italia where she was VP talent and productions, overseeing talent management, content development and original productions for 4 free to air channels (Real Time, Nove, Dmax, Food Network) working on a range of projects including Bake off Italia, First Dates, Kitchen Nightmares, Ninja Warriors and Top Chef.
Previously, Morganti has worked for 6 years for Sky Italia, supporting the launch of entertainment channels and premium content as a commissioning editor on shows including X Factor, Italia's Next top model and Masterchef. Before Sky, Morganti was an executive producer at MTV Italia producing music live events and live music shows such as TRL, Supersonic and helping in the start up and launch of Mtv Spain and Portugal in South Europe.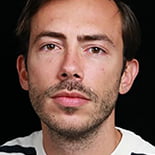 Thomas Dubois, head of unscripted originals, Amazon Studios France
Dubois oversees the development and production of non-scripted content. Dubois joined Amazon 8 months ago from TF1 where he was deputy head of unscripted originals for the three free channels of the TF1 Group, TF1, TMC, and TFX. In that role, he was dedicated to launching and renewing unscripted programming and worked on a range of projects including The Wall, Ninja Warrior, Cats, and Tattoo Fixers. Dubois also worked on creating formats in-house for the group's channels such as Beauty Match and The Most Beautiful Brides.
Previously, Dubois worked on in the independent production world as a creative manager and/or associate producer on shows such as Secret Story.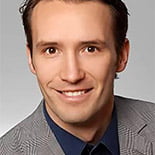 Philip Pratt, head of German originals, Amazon Studios
Pratt is responsible for all German Amazon Original series which launch on Amazon Prime Video. Previously, Pratt was in charge of content licensing for Prime Video Germany, acquiring shows such as American Gods, Kevin Can Wait, Grey's Anatomy as well as The Walking Dead.
Prior to joining Amazon, Philip led the content division of Watchever GmbH and founded and managed Jakun Media UG, where he specialized in the production and licensing of digital content.
Pratt studied film and television production at the Academy for Film and Television in Potsdam-Babelsberg, working within the film industry during as part of his studies across various companies including LICHTBLICK Filmproduktion, ZDF – Das kleine Fernsehspiel, PROGRESS Filmverleih, and the film20 pool. During this time, he produced several short and feature-length films with his own company, winning the German Film Prize and the Studio Hamburg Young Talent Prize.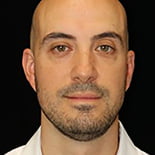 Oscar Prol, senior development executive, Amazon Studios
Prol looks after unscripted in Spain, overseeing the development and production of non-scripted Amazon Originals in Spain, including shows like El Corazon de Sergio Ramos.
Prior to that, Prol served as head of development at Boxfish TV for three years and before that was in charge of the development department at Warner Bros. ITVP Spain. During his time in those roles, Prol acquired, adapted and produced formats like Kitchen Nightmares, Undercover Boss, First Dates, The Great Spanish Bake Off and others.
They join other confirmed speakers:
The Unscripted Entertainment Forum takes place as a standalone event as part of Content London on Friday December 6.
For more information and to book your earlybird ticket CLICK HERE.

The multi-award winning Content London is made up of four standalone events: The International Drama Summit, The Unscripted Entertainment Forum, Kids Content Futures and Screenomi.
The four day event features an unrivalled conference programme with over 200 speakers across more than 60 sessions. From commissioners, producers, financiers, technologists, agents, writers, and other key players in the value chain, Content London delivers the most compelling line-up to ensure delegates stay on top of trends that shape the business.