Niche platforms in focus at C21's Unscripted Entertainment Forum
Senior execs from leading and niche platforms, True Royalty TV, The Waterbear Network, DocuBay, Insight TV and OUTtv are the latest speakers to join the line up for the Unscripted Entertainment Forum on December 6.
Earlybird tickets at £299 are now on sale
To register your place CLICK HERE.

These speakers join a stellar line-up of unscripted entertainment executives taking part in the one day event. In this panel discussion they will give us insight into their acquisition and original content strategies, how they are designing business models which are disrupting the disruptors, and reveal opportunities for coproduction with international partners to drive audiences and maintain their unique market position.
Speakers in this session include:
Gregor Angus, founder and CEO, TrueRoyalty TV
Angus is the chief executive of ABM Communications, a company he co-founded in 2017. Together with business partners Nick Bullen and Edward Mason, ABM launched True Royalty TV, the world's only subscription video on demand TV service (SVOD) dedicated to Royal factual content, in 2018.
Dubbed by Variety as "the Netflix of Royal TV", TrueRoyalty TV offers subscribers the best documentaries and factual dramas about royalty from around the world and through the ages. The service allows users to watch content whenever and wherever they want on a range of devices. True Royalty TV has grown rapidly since its launch, adding multiple original commissions to its original library of acquired content, and with further expansion planned into live coverage of events. In February 2018 it was the first UK-based online subscription video on demand service to be made available through a pay-TV provider in the US, with a launch on Comcast's Xfinity X1. True Royalty is currently raising series A growth funding to build scale, increase its investment in original content and expand its distribution footprint.
Prior to establishing ABM, Angus advised some of the world's most famous and innovative brands in their transformations and marketing for the digital age.
Ellen Windemuth, CEO and founder, The WaterBear Netowork
Windemuth, founder & CEO of Off the Fence which was recently acquired by ZDFE, teamed with Axonista to launch The WaterBear Network, the world's first video on demand platform dedicated to the planet. She is a seasoned EP, chair of The Jackson Hole Film Festival Board and produces feature documentaries for impact.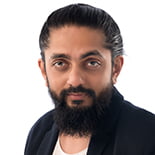 Akul Tripathi, COO, DocuBay
Tripathi is an Indian media personality with over 20 years of experience in the business of content creation, curation, and management. An alumnus of Bournemouth University, UK; he is currently COO of Docubay - a global, membership video-on-demand service designed to stream non-fiction documentaries; and heads content and programming for EPIC Television Networks Pvt. Ltd - an Indian broadcaster acclaimed for premium India-centric content.
As writer and content creator, he has written and curated content for popular television shows including the Indian adaptations of 'Who Wants To Be A Millionaire', 'The Power of 10', 'Are You Smarter Than A Fifth Grader', amongst others. Till date, Tripathi has worked on the content, concept, story, and script of a number of television shows and web series. An impassioned traveller, photographer, and seeker, he writes regularly for several print and online publications.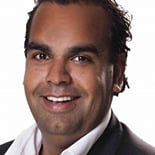 Arun Maljaars, director content & channels, Insight TV
Maljaars is responsible for all Insight TV channels, the content that goes on them and the direction of original content. Maljaars joined Insight TV in Amsterdam, Netherlands when the company started in 2015. He was instrumental in the launch of the first global complete 4K-Ultra HD channel in the world which broadcasts linear in the UK, Germany, Spain, Portugal, Russia, Switzerland and India and offers an SVOD version of the 4K-UHD channel. Commissions he has overseen include (but are not limited to): King of the Hammers: Ultra4Sagas, Around The World In 80 Tricks, Dracula; Escape The Castle, Extraordinary Humans, Power & …, MTB Heroes. Maljaars is an experienced media professional and has held positions in renowned companies All3Media and Zodiak-Banijay.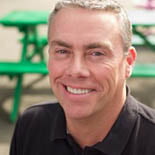 Philip Webb, COO, OUTtv
Webb is originally from the UK where he worked at ITV Productions on a number of factual reality hits. Since moving to Canada he has produced over 150 hours of documentary, lifestyle and reality programming. At OUTtv, Webb is responsible for the operations of the company, with a specific focus on the technical and delivery side of the business. He also continues to oversee the development and production of OUTtv's original programming
They join other confirmed speakers:
The Unscripted Entertainment Forum takes place as a standalone event as part of Content London on Friday December 6.
For more information and to book your earlybird ticket CLICK HERE.

The multi-award winning Content London is made up of four standalone events: The International Drama Summit, The Unscripted Entertainment Forum, Kids Content Futures and Screenomi.
The four day event features an unrivalled conference programme with over 200 speakers across more than 60 sessions. From commissioners, producers, financiers, technologists, agents, writers, and other key players in the value chain, Content London delivers the most compelling line-up to ensure delegates stay on top of trends that shape the business.