Changing the narrative at Content London
With the increasing challenges facing today's world The International Drama Summit explores the role that scripted content can play in helping to inspire and compel social change with leading innovators in this space.
Key execs from Globo, Participant, Amnesty International and UN Environment are among a number of speakers taking part in panels and Case Studies.
TIER 4 tickets are available at £999 + VAT. This is the final discount TIER saving £100 on the full ticket price of £1099. To book your place at this price CLICK HERE.
In one of a series of case studies, co-creator and director Estela Renner, will present Globo environmental thriller Aruanas.
A Globo and Maria Farinha Films coproduction, Aruanas goes far beyond the action-thriller genre by shedding light on the debate about the conservation of biodiversity and the future of life on Earth. Written and created by Estela Renner and Marcos Nisti, with the collaboration of Pedro de Barros, the series shines a spotlight on the importance of environmental advocates, who work at the risk of their own lives to defend justice, equality, and a more sustainable world for society and future generations. The fictional story has been informed by real world experiences and research, in partnership with over 20 global NGOs.
The 10-part series has a very clear goal: to warn against the global environmental crisis and promote the appreciation and protection of the extraordinary work of activists.
Joining Renner to discuss the story of concept to screen are Monica Albuquerque, head of artistic development, Globo, Guadalupe Marengo, head of global human rights defenders programme, Amnesty International and Niamh Brannigan, head of communications for environmental governance, UN Environment.
In addition Miura Kite, SVP, global television, Participant, Nicole Starr, vice president of social impact, Participant, Morgane Baudin, sustainable production specialist and actress Genevieve Barr join a panel to discuss and debate the invaluable role scripted content can play in altering perceptions and changing behaviours in areas such as the environment, mental health, inclusion and human rights.
SPEAKERS IN THESE SESSIONS INCLUDE:
Aruanas: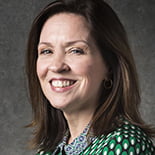 Monica Albuquerque, head of artistic development, Globo
Albuquerque is in charge of all the content portfolio and artistic resources such as casting, directors and writers. She was previously head of corporate communications of Globo, responsible for strategic conceptualization of all communication actions in our programs and telenovelas. With over 20 years of experience in the area of corporate communications, she has worked at major media players. In 2019, Albuquerque was recognised in Variety's International Women's Impact Report for her achievements.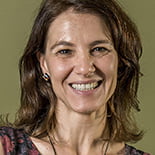 Estela Renner, director, writer and co-founder, Maria Farinha Filmes
A film director and writer, Renner is also a co-founder of Maria Farinha Filmes. She lived in the United States for seven years, where she obtained her Masters in Motion Pictures and worked in writing and directing sitcoms. On relocating back to Brazil, Renner dedicated herself to helping promote social and environmental changes through film. She wrote and directed Way Beyond Weight, a documentary on the epidemic of childhood obesity, and Target Market: Kids, which deals with the effects of advertising on children. Both were viewed by over two million people and had great impact on public policy making. For TV Globo, Renner has co-created and directed 10 out of the 25 episodes of the series Young Inventors, about youth in need who pioneer inventions to improve life in their communities. The series currently airs to an audience of over 23 million people. As a writer, Renner's credits include feature rom com She Makes Movies [Portuguese title: Ela Faz Cinema], and, for Fox International, the feature animation Lino. In 2016, Renner wrote and directed The Beginning of Life, a documentary about the importance of human relations in the first years of each person's life. In 2019, she directed and scripted the fictional series Aruanas, a co-production between Maria Farinha Filmes and Globo, which explores activism and the global environmental crisis through the work of the titular organisation.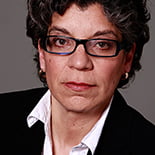 Guadalupe Marengo, head of global human rights defenders programme, Amnesty International
Marengo is from Mexico and has extensive experience in research, advocacy and campaigning to effect change in the human rights field, in particular in Latin America, where she did extensive field research for over two decades. In 2008 she headed Amnesty International's Demand Dignity Campaign which focused on social and economic rights, and until 2015 was deputy director of the Americas programme at Amnesty International.
Niamh Brannigan, head of communications for environmental governance, UN Environment
Brannigan leads outreach and advocacy efforts to strengthen global environmental governance. Much of her work is devoted to promoting environmental rights and giving voice to environmental defenders on the frontlines of the battle to protect our natural resources from unsustainable use and degradation. Prior to this, Brannigan was engaged in conservation advocacy to end the illegal trade in ivory, humanitarian communications, and agency communications for the public sector. Brannigan also spent several years leading communications for an international NGO with a mandate to enhance socio-economic development by assisting governments to develop realistic and relevant policies for education and training systems through technology integration. Brannigan is passionate about strengthening rule of law and human and environmental rights in countries mired in corruption with weak institutions. Brannigan has an MSc in Technology and Learning from Trinity College Dublin and a Masters in Publishing from University of the Arts London.
Social Responsibility panel: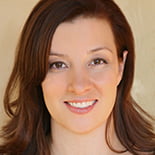 Miura Kite, SVP, global television, Participant
In her role at Participant, the global media company founded in 2004 by Jeff Skoll dedicated to entertainment that inspires audiences to engage in positive social change, Kite works to expand Participant's narrative and documentary television slate by identifying, developing, packaging and executive producing high-end properties for premium cable, basic cable, digital and emerging platforms. At Participant, she has been involved in the development of Ava DuVernay's Emmy Award®-nominated limited drama series, When They See Us, for Netflix; and Noughts and Crosses for BBC1. Kite joined Playtone in 2001 before being promoted in 2003 to head of development, a role she held until her departure from the company in 2011. In her role as head of development at Playtone, Kite co-produced the HBO Emmy Award®-winning film, Game Change, and HBO's Emmy Award®-winning miniseries, The Pacific. She served as development executive on films Where the Wild Things Are, City of Ember, Starter For 10, Mamma Mia! and Participant's Charlie Wilson's War, and was involved in the development of five seasons of HBO's series Big Love and the miniseries John Adams.
Nicole Starr, vice president of social impact, Participant
Participant is the leading media company dedicated to entertainment that inspires audiences to engage in positive social change. In her role, Starr oversees the development and execution of impact campaigns that bring together art and activism to accelerate progress around the world's most pressing issues. Her passion for leveraging the power of storytelling to inspire action drives her work at Participant, which includes the creation of social impact and culture change campaigns for numerous films, such as the critically acclaimed RBG, On the Basis of Sex, An Inconvenient Sequel: Truth to Power and Academy Award®-winning Roma. Most recently, the impact campaign around Roma helped shift the narrative around domestic workers and inspired the cultural conditions for policy change in the U.S. and Mexico. Starr came to Participant with over a decade of experience in the entertainment industry, including a six-year stint at 20th Century Fox Home Entertainment building corporate partnerships around film and TV properties such as Avatar, Life of Pi, X-men franchise and Glee. In addition, Starr is a founding member of Storyline Partners, an organization working in writers' rooms to create authentic portrayals of underrepresented or misrepresented communities in pop culture.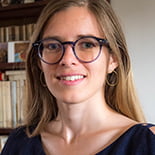 Morgane Baudin, sustainable production specialist, Pixetik
Baudin's mission is to promote and implement environmental and social sustainability in film & TV. She runs the French ethical product placement company she has co-founded, Pixetik. Pixetik creates partnerships between productions in need of financing and green solutions in need of promotion. These solutions are integrated into the content to inspire the audience to adopt sustainable behaviours. Behind the scenes, Baudin is a consultant and trainer in sustainable production in order to reduce the industry's environmental impact. She contributes to initiatives such as Ecoprod or Green Screen.
Genevieve Barr, actress
Barr is an English actress best known for the role Amelia in the BBC award-winning series The Silence. She plays Debbie in Jack Thorne's latest drama, The Accident for Channel 4. Further credits include playing psychopathic Lisa in Shameless, BAFTA award-winning The Fades, ITV's True Love alongside Jane Horrocks, Neal Street Productions' Call the Midwife for BBC, Two Brother Pictures' Liar for ITV and BBC's four parter Press. Barr was born deaf and was fitted with hearing aids aged four. Barr attended the University of Edinburgh, graduating in 2008 with an MA (Hons) in English Literature and History. Barr can also be seen in the Maltesers advert, part of a huge international campaign celebrating diversity. This was the first advert to ever be aired solely in British Sign Language with captions.
They join other confirmed speakers, including:
Kevin Reilly

Chief content officer, HBO Max and president

TBS, TNT and truTV

Sandra Dewey 

President, business operations and productions

HBO Max

Georgia Brown

Director of European Prime original series

Amazon Studios

Sarah Barnett

President

AMC Networks Entertainment Group and AMC Studios

Karen Bailey

Senior vice president, original programming

Starz

Nina Lederman

Executive vice president, global scripted development

Sony Pictures Television

Scott Herbst

Head of scripted development

Lionsgate Television Group

Jill Offman

EVP, Comedy Central and Paramount Network International, and managing director

Viacom International Studios UK

Superna Kalle

Executive vice president, international digital networks

Starz

Reemah Sakaan

Group launch director

BritBox UK and Senior vice president, creative and editorial, BritBox US

Estela Renner

Director, writer and co-founder

Maria Farinha Filmes

Guadalupe Marengo

Head of global human rights defenders programme

Amnesty International

Niamh Brannigan

Head of communications for environmental governance

UN Environment

Marvin Kren

Director, writer and executive producer

Freud

Moritz Polter

Executive producer, international TV series

Bavaria Fiction

Rebecca Gibney

Lead actress and executive producer

Halifax Retribution

Andy Ryan

co-head of drama

Nine Network Australia

Mikael Borglund

Executive producer, Halifax and CEO & MD

Beyond International Ltd

Cheryl Lynch

EVP international production, business affairs and scripted formats

Sony Pictures Television

Ran Tellem

Head of international content development

The Mediapro Studio

Marko Röhr

Producer and CEO

MRP Matila Röhr Productions

Ed Guiney

Company director and executive producer

Element Pictures

Alon Aranya

Producer and writer

Paper Plane Productions

Miguel Salvat

Commissioning editor of original programming, Spain

HBO Europe.

Claire Mundell

Managing director and creative director

Synchronicity Films Ltd

Gave Lindo

Executive director of OTT programming

Canadian Broadcasting Corporation

Jon Kramer

CEO

AfterShock Comics and Rive Gauche Television

Roye Okupe

Writer, director and founder

YouNeek Studios

Kilian Kerwin

Head of production (South Asia & Latin America)

SK Global Entertainment

Simon Allen

Lead writer and executive producer, The Watch

Lucas Ochoa

Chief creative officer of scripted film and television

Pulse Films

Lou Stein

Artistic director

Chickenshed Theatre

Charles Ohayon

International distribution and executive producer

Productions casablanca

Jeff Norton

Executive producer and founder

Awesome Media & Entertainment

Sara Curran

Founder and CEO

Tricycle Talent and Tricycle Media.

Carolyn Bernstein

EVP, global scripted content and documentary films

National Geographic

Michele Zatta

Commissioning editor, international coproductions

Rai Fiction, Italy
The multi-award winning Content London is made up of four standalone events: The International Drama Summit, The Unscripted Entertainment Forum, Kids Content Futures and Screenomi.
The International Drama Summit takes place on December 3/4/5, with Unscripted, Kids and Screenomi taking place on December 6.
The Drama Series Pitch at Content London is open for entries. For further information and how to apply
CLICK HERE
.
Stay at the Official Content London Hotel with discounted rates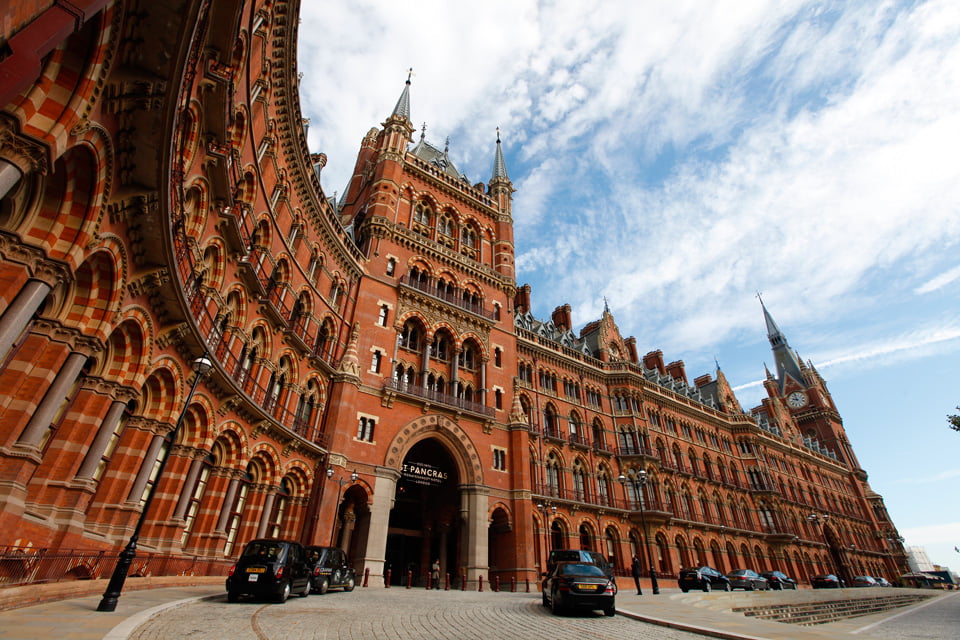 We have taken over the entire St. Pancras Renaissance Hotel for the 2019 event, with a host of networking events taking place in the venue. You will not be able to get into the hotel without a Content London delegate badge.
We have negotiated discounted hotel rates at the hotel, which will be taken up entirely by Content London delegates. Once you have booked your delegate ticket, your unique booking code will be shared with you to enable you to book your room.
TIER 4 tickets are available at £999 + VAT. This is the final discount TIER saving £100 on the full ticket price of £1099. To book your place at this price CLICK HERE.