BritBox outlines UK and US strategy at Content London
Reemah Sakaan, group launch director, BritBox UK and SVP creative & editorial, BritBox US, and Soumya Sriraman, president, BritBox, join the Content London line-up to discuss operational and content strategy across the UK and US.
TIER 3 tickets are about to run out.
To register now for the discounted rate of £899 CLICK HERE.
Once these tickets are gone TIER 4 will be available priced £999.

In this intimate session, Sakaan and Sriraman will provide clarity on the windowing strategies between the UK and US and define their content strategies for the two services and opportunities for originals and coproductions.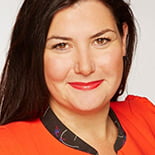 Reemah Sakaan, group launch director, BritBox UK & SVP creative and editorial BritBox US
Sakaan is currently leading ITVs set up of BritBox in the UK and leading its interests in the US joint venture of ITV and BBC subscription video service, BritBox. Having worked on the inception of the partnership she was responsible for the creation of the BritBox brand and global concept proposition. She spent the last 18 months based in New York driving the brand's impressive subscriber growth (surpassing 600k subs in its first 2 yrs) alongside it's launch into Canada in Feb 2018, making it one of the most successful entries into the highly competitive North American subscription video service market. Prior to this as ITV's director of marketing and media her remit covered all UK and international TV channels, digital on demand brands and pay services. She spearheaded the 2013 ITV rebrand, relaunching ITV's UK Network brands, following this in 2014 she delivered the networks new channel launches ITV Encore and ITV Be, and the 2015 relaunch of ITV's VOD service to become ITV Hub. She previously worked at the BBC for eight years, holding posts including head of marketing for BBC One and BBC Drama and BBC Film leading launch campaigns for Sherlock, Doctor Who and Frozen Planet. Prior to this Sakaan was head of marketing for BBC Three, BBC Comedy and BBC Entertainment and held roles in BBC Digital Marketing, working on product and platform brands such as BBC iPlayer, BBC HD and the BBC's role in Freeview and Freesat launches. Reemah started her career outside of media in FMCG marketing with roles at Diageo & Reckitt Benckiser.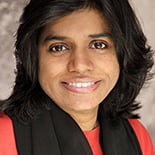 Soumya Sriraman, president, BritBox
Sriraman is president for BritBox, a joint venture between BBC Studios, the subsidiary arm of BBC, and ITV, the UK's biggest commercial broadcaster. In this role, Sriraman is responsible for the overall strategy and operation of BritBox, with a focus on bringing the best British content to the service through acquisitions, licensing, co-productions, and key partnerships, with an emphasis on reach, engagement, and retention. Earlier, Sriraman served as executive vice president of franchise and digital enterprises at BBC Worldwide North America (now BBC Studios Americas), where she expanded brand platforms, maximized distribution outlets, developed new product and grew the home entertainment and licensing businesses to record breaking heights; adding a new distribution line-up of theatrical events for the key BBC brands including Doctor Who and BBC Earth. Prior to joining BBC Worldwide North America, Sriraman was president and chief executive officer for Palisades Tartan US and UK where, she spearheaded the releasing of independent and arthouse films, relaunched the Tartan brand, and increased sales against a declining market. Sriraman was named among Home Media Magazine's 40 Under 40 executives and held positions at Warner Home Video and Universal Home Entertainment. Sriraman was also the senior vice president of theatrical marketing at Universal Music and Video's filmed entertainment arm, Vivendi Entertainment. She is a member of the British American Business Association and is delighted to serve on the Advisory Board of the Bentonville Film Festival.
They join other confirmed speakers:
Kevin Reilly

Chief content officer, HBO Max and president

TBS, TNT and truTV

Sandra Dewey 

President, business operations and productions

HBO Max

Georgia Brown

Director of European Prime original series

Amazon Studios

Sarah Barnett

President

AMC Networks Entertainment Group and AMC Studios

Karen Bailey

Senior vice president, original programming

Starz

Nina Lederman

Executive vice president, global scripted development

Sony Pictures Television

Scott Herbst

Head of scripted development

Lionsgate Television Group

Jill Offman

EVP, Comedy Central and Paramount Network International, and managing director

Viacom International Studios UK

Superna Kalle

Executive vice president, international digital networks

Starz

Reemah Sakaan

Group launch director

BritBox UK and Senior vice president, creative and editorial, BritBox US

Estela Renner

Director, writer and co-founder

Maria Farinha Filmes

Guadalupe Marengo

Head of global human rights defenders programme

Amnesty International

Niamh Brannigan

Head of communications for environmental governance

UN Environment

Marvin Kren

Director, writer and executive producer

Freud

Moritz Polter

Executive producer, international TV series

Bavaria Fiction

Rebecca Gibney

Lead actress and executive producer

Halifax Retribution

Andy Ryan

co-head of drama

Nine Network Australia

Mikael Borglund

Executive producer, Halifax and CEO & MD

Beyond International Ltd

Cheryl Lynch

EVP international production, business affairs and scripted formats

Sony Pictures Television

Ran Tellem

Head of international content development

The Mediapro Studio

Marko Röhr

Producer and CEO

MRP Matila Röhr Productions

Ed Guiney

Company director and executive producer

Element Pictures

Alon Aranya

Producer and writer

Paper Plane Productions

Miguel Salvat

Commissioning editor of original programming, Spain

HBO Europe.

Claire Mundell

Managing director and creative director

Synchronicity Films Ltd

Gave Lindo

Executive director of OTT programming

Canadian Broadcasting Corporation

Jon Kramer

CEO

AfterShock Comics and Rive Gauche Television

Roye Okupe

Writer, director and founder

YouNeek Studios

Kilian Kerwin

Head of production (South Asia & Latin America)

SK Global Entertainment

Simon Allen

Lead writer and executive producer, The Watch

Lucas Ochoa

Chief creative officer of scripted film and television

Pulse Films

Lou Stein

Artistic director

Chickenshed Theatre

Charles Ohayon

International distribution and executive producer

Productions casablanca

Jeff Norton

Executive producer and founder

Awesome Media & Entertainment

Sara Curran

Founder and CEO

Tricycle Talent and Tricycle Media.

Carolyn Bernstein

EVP, global scripted content and documentary films

National Geographic

Michele Zatta

Commissioning editor, international coproductions

Rai Fiction, Italy
The multi-award winning Content London is made up of four standalone events: The International Drama Summit, The Unscripted Entertainment Forum, Kids Content Futures and Screenomi.
The International Drama Summit takes place on December 3/4/5, with Unscripted, Kids and Screenomi taking place on December 6.
The Drama Series Pitch at Content London is open for entries. For further information and how to apply
CLICK HERE
.
Stay at the Official Content London Hotel with discounted rates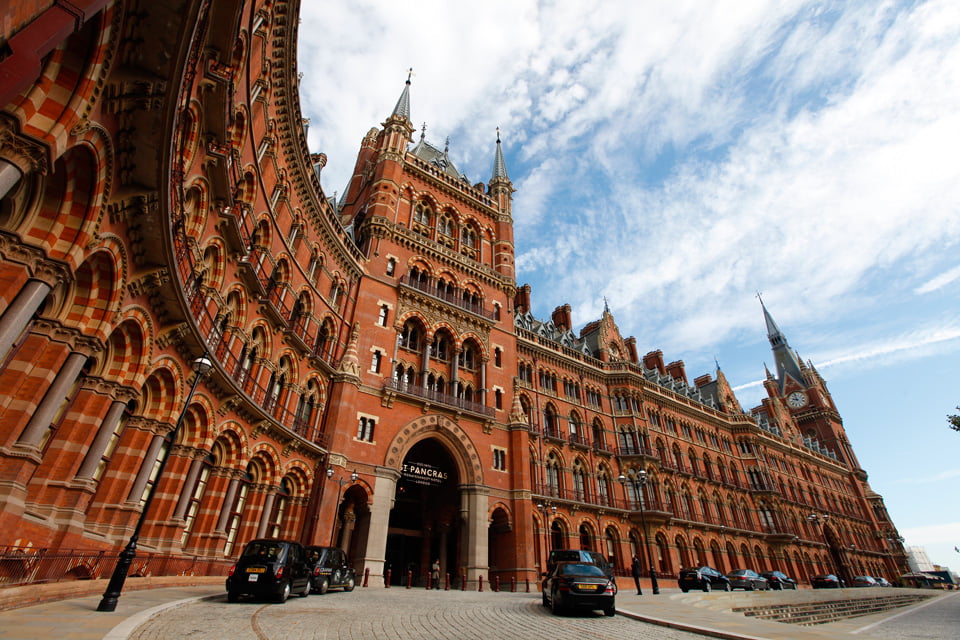 We have taken over the entire St. Pancras Renaissance Hotel for the 2019 event, with a host of networking events taking place in the venue. You will not be able to get into the hotel without a Content London delegate badge.
We have negotiated discounted hotel rates at the hotel, which will be taken up entirely by Content London delegates. Once you have booked your delegate ticket, your unique booking code will be shared with you to enable you to book your room.
TIER 3 tickets, priced £899 are about to sell out.
To book your discounted place CLICK HERE.