The Content London Global Entertainment Format Pitch 2023, is a cornerstone of the three day Formats and Factual strand at Content London and is designed to discover and develop a brand new international hit format in one of the following two categories: 'Primetime Entertainment' or 'Reality & Social Experiment'.
The Content London Global Entertainment Format Pitch is now closed for entries. Thank you to all who have entered! 
Offering a £30,000 marketing prize for the winner, with shortlisted projects showcased to the global coproduction community during the three-day event, the pitch has now opened for entries.
The pitch competition allows international format creators to present their projects through C21Media and Content London, providing a high-profile showcase to get the attention of international buyers.
From the pool of submissions made between X August 2023 and 9 October 2023, a shortlist of the top projects will be selected from which up to 10 finalists will be chosen.
The shortlisted projects will be published through Contentlondon.net for all Content London delegates to view.
The selected finalists will be invited to present a live pitch to delegates at Content London on 29 November 2023 at The St Pancras Renaissance Hotel
Once each finalist has presented their pitch, a panel of global industry judges will select a winner of the global entertainment format pitch.
The finalists receive:
A VIP rate ticket of £499 to attend Content London

C21 will profile each of the finalists during the event, with interviews about the projects published online and in the Content London Daily

All finalists will be invited to a networking event during Content London to meet with interested partners
The winner receives:
A marketing package through C21Media worth £30,000 to support development and pre-sales promotion of the show

Exposure at Content London to all executives in attendance

Continued support and exposure from C21 Media.
The Content London Global Entertainment Format Pitch is open to individuals and companies that:
Have demonstrable format experience (have developed, produced or otherwise brought a format successfully to air)

Deliver all materials specified in the delivery criteria by the required deadline

Are available to pitch at the event on 29 November in person

Are able to attend the event in person between 28 November and 30 November
Formats Entertainment Pitch Finalists:​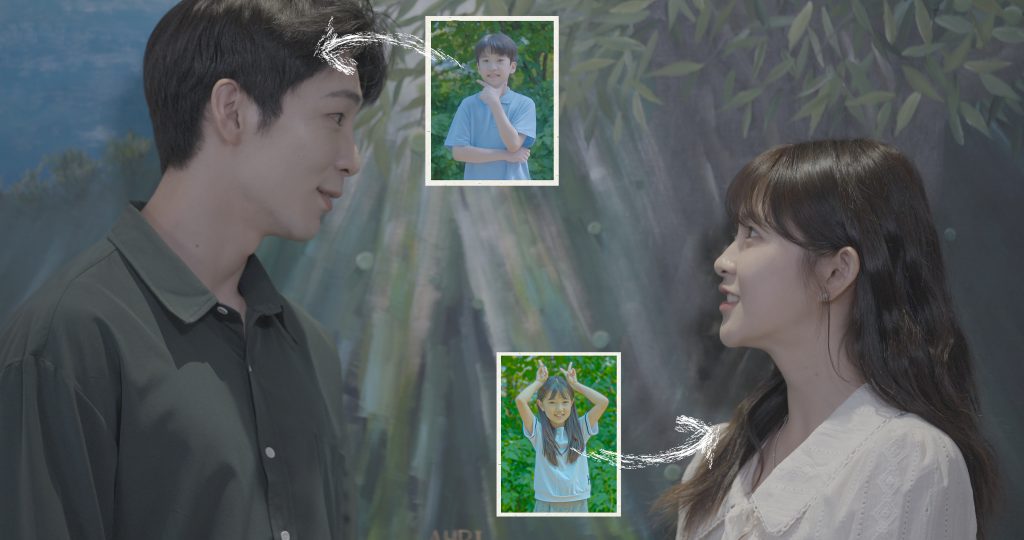 Alumni Lovers (12 x 100') is a dating reality show with the concept of a school reunion. Singletons in their late 20's and early 30's who graduated from the same school on the same year, gather at a dating venue – a hotel remodeled from an old school building. Then they track into their memories and have dates at their school playground, snack bars near the school and visit school field trip destinations. They choose their 1:1 dates by selecting the so called "memory items" such as a paper crane, yoyo and plastic jewelries, and communicate with an old 2G phone provided to the participants. After spending 4 nights and 5 days together, they finally select their perfect match on the final day of their stay.
Reality & Social Experiment
WRITER, DIRECTOR, PRODUCERS
Oh Mi Kyung, Producer/ Director
We hope to license our formats and find co-development partners.
MBC is a Korean public broadcaster founded in 1961. We are a media group with 16 local stations and 6 subsidiaries. MBC produces programs that inform, entertain and impress viewers, making efforts to communicate and respond to its audiences. Pursuing audience-first approaches, fairness, public interest and creativity, MBC's wide spectrum of content shows an outstanding performance in viewership rates and content power index. MBC's content is well received not only in Korea but also throughout Ais and the rest of the globe.

Contact: [email protected]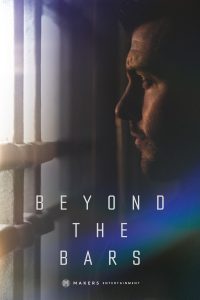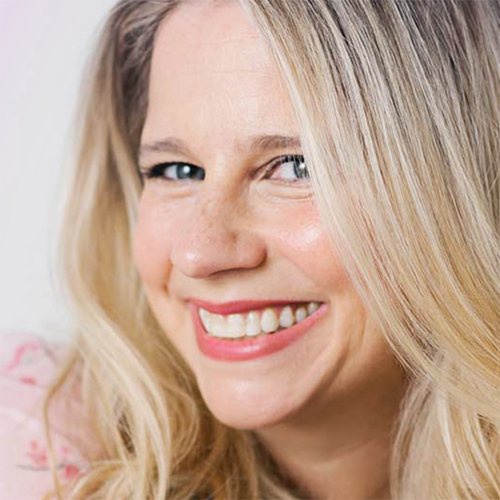 Katie Lafferty has produced some of Canada's biggest shows including the groundbreaking series EMPLOYABLE ME, which tells the stories of job seekers who prove that having a physical disability or neurological condition shouldn't make them unemployable. The series won the Diversify TV Excellence Award at MIPCOM 2017 & 2020, a 2018/19/20 & 2022 Rockie Award, and a 2022 Canadian Screen Award. As an Executive Producer at Makers, Katie focuses on curating powerful, character-driven projects that inform, entertain and emotionally resonate with an international audience.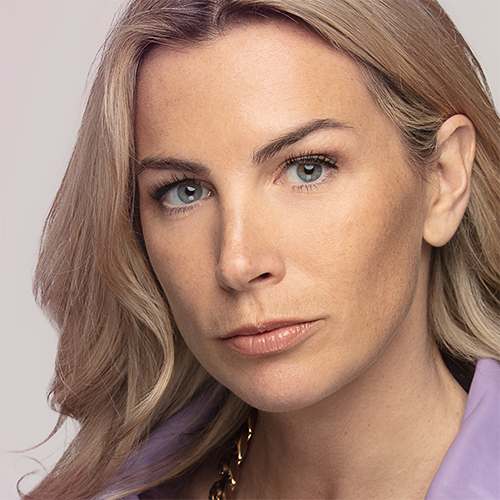 Head of entertainment strategy
Throughout her career, Adele Reeves has produced a wide variety of projects spanning feature films, series, documentaries, and branded content globally. Her first independent film project was a feature length documentary about the prison system in Brazil. Over 15 years later, her portfolio now includes over 30 films and series around the globe, with partners like Universal, Netflix, A&E, Sky, and many more. As a leader, Adele has played a pivotal role at companies like Reel One Entertainment and Red Bull Studios. Now at Makers, leading the Entertainment strategy around the globe, her goal is to make innovative creative projects that make a difference in the lives of those behind the camera, those on screen and those watching.
Reality & Social Experiment
WRITER, DIRECTOR, PRODUCERS
Katie Lafferty & Adele Reeves
Makers is at the nexus of producers, creatives, brands, and financiers in the entertainment industry. With global expertise in curating, developing, packaging, & producing films / series that are entertaining, commercially viable, & on-brand, we operate across continents, formats, genres, and platforms. Collaborative and flexible, we tailor our approach to each project and partner. Our team has produced content for Amazon Prime, Netflix, NBCUniversal, CBC, BBC, Pepsi, Red Bull, Cartier, BMW, and our work has been featured at top-tier festivals like TIFF as well as recognized by The Canadian Screen Awards and Cannes Lions.

Contact: [email protected]
Democracy - A Divide and Conquer Story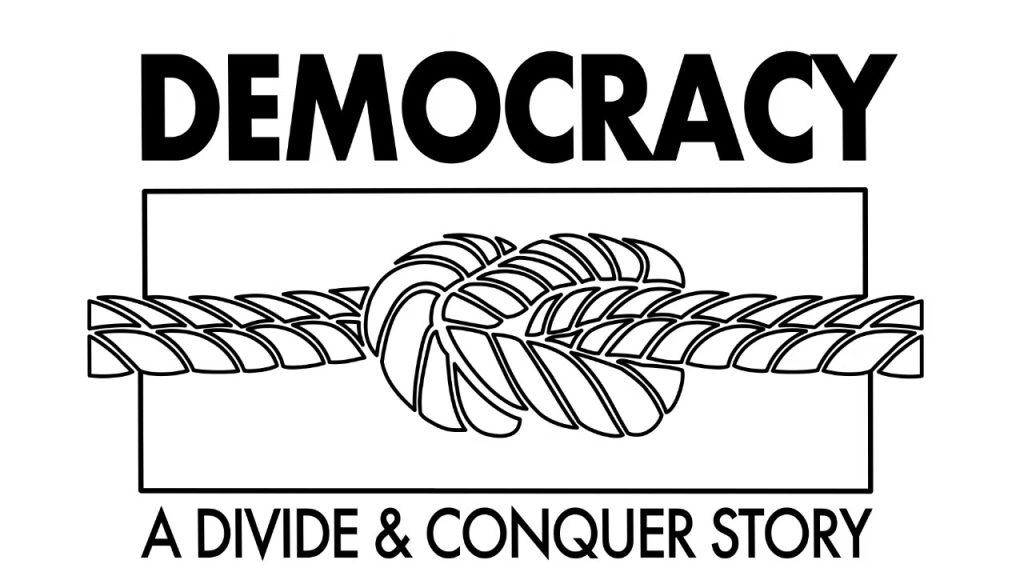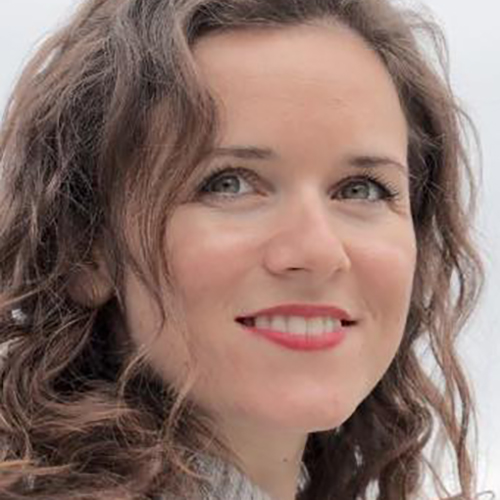 Hungarian-born Producer Anna Botka started her career with an internship at BBC South West and not much later she was working in post-production in London. Anna then spent three years with HBO Europe co-ordinating the development and the production departments. Switching to freelancing in 2015, she worked in production management for Skydance, Alcon, Lionsgate, BBC, Netflix, AppleTV, Disney, and the list continues. Since founding Bart Film, Anna has been producing original genre-driven content, focusing on international stories & working with creative talent from across the globe.
Reality & Social Experiment
WRITER, DIRECTOR, PRODUCERS
Producer: Anna Botka, Series Editor: Andras Balazs
Co-production partners and funding
Bart Film is a London-based film and TV production company dedicated to bringing international projects to life with a distinctly British flair. The company was founded in 2020 by Anna Botka and Sean Browne who share a curiosity for our vast and diverse world. Drawing on an extensive network of contacts built over many years spent at the grass roots of production, extensive traveling and sometimes just chance encounters, the company is equipped to produce content that resonates with audiences globally.

Contact: [email protected]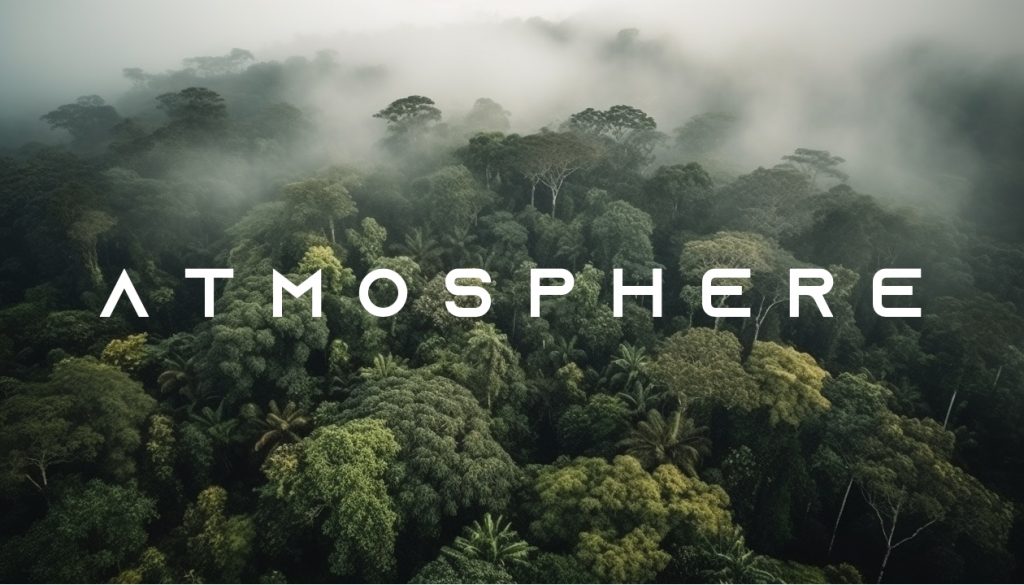 'ATMOSPHERE' is the eco-reality that will determine if humans are capable of living in harmony with biodiversity without destroying it. We use to associate climate change with a future issue, but... What if actions that harm the planet had immediate consequences? 16 adventurers will enter a giant glass enclosure with a replica of a fragment of the Amazon rainforest: the Earth's largest lung. This enclosure is intelligent and capable of reproducing any atmospheric phenomenon (such as floods, storms, or extreme temperatures). If they commit any action that harms the planet, the enclosure will make them experience the consequences of their act (on a smaller scale) immediately and directly on them. Will they survive the atmosphere?
Ignacio Matas (author of the 'ATMOSPHERE' format) as extensive experience creating, developing, and adapting television entertainment formats across various genres (reality, quiz-show, talent show, dating, etc.). He has served as an Entertainment Coordinator in companies like Mediacrest and has also worked as a Format Creative in prominent production companies such as Banijay Iberia. In 2022, he won the 'Pitch Feelgood Formats' category at Conecta Fiction & Entertainment and was also a finalist in the Barcelona Audiovisual Talent Week in 2019.
Reality & Social Experiment
WRITER, DIRECTOR, PRODUCERS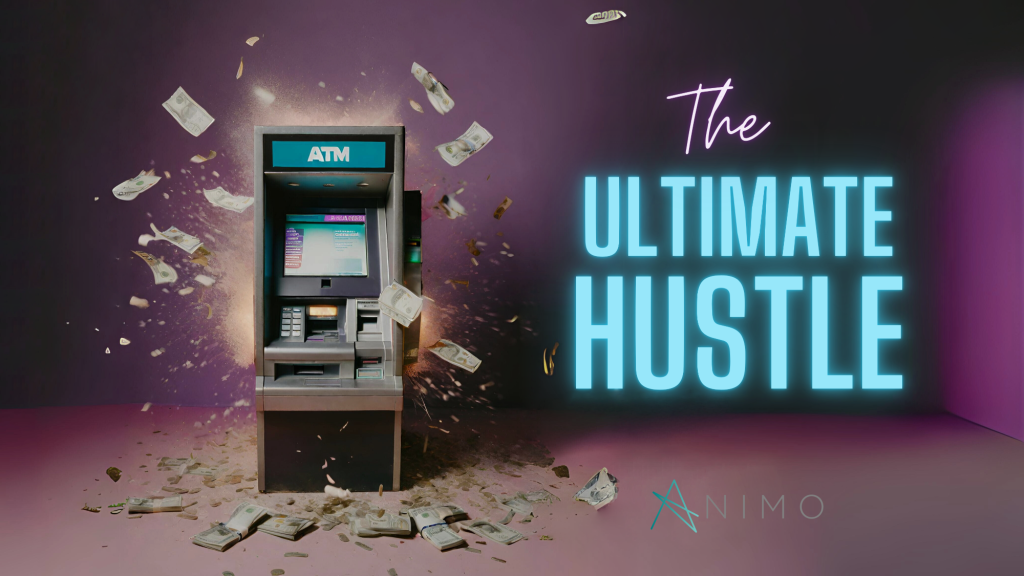 Ten broke but hopeful wannabe entrepreneurs live together for 25 days. With a strict rule book and under the guidance of our presenter (a self made entrepreneur) they try a new 'side-hustle' each week, competing to make the most money from each hustle they try. The person who banks the least each week goes home. The Twist? The winner gets to keep ALL the cash while the others go home empty handed.
Lorraine joined Animo TV in 2020 having moved back to Ireland from the UK where she worked on a range of factual entertainment and documentary formats for the BBC, Channel 5, Channel 4, Netflix and Vice. Her production credits include The Case that Shook America, The Murderer & Me, The Baby Has Landed and the BAFTA-winning Race Across the World. With over 12 years of experience in the industry, Lorraine's role as Head of Development involves working closely with the Animo team to drive the company's development slate and devise new formats for Irish, International and SVOD markets. Since joining Animo she has developed several original commissions including The Tuskar Rock Tragedy and Face the Music for RTE.
WRITER, DIRECTOR, PRODUCERS
We think this format could work on a global scale, so we'd like to find the right home and partners for the series.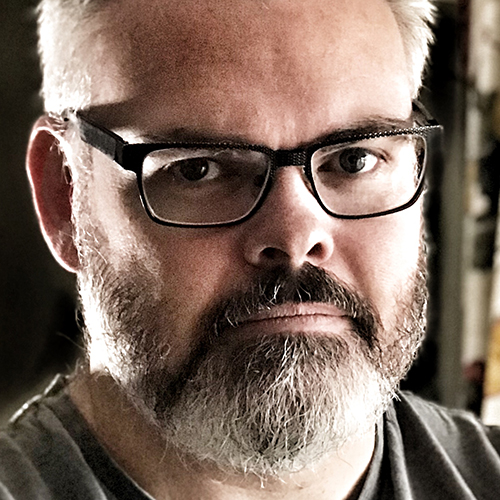 Producer, Director, Showrunner, and Editor
Kyle Whitelaw is a seasoned professional with a remarkable career spanning 22 years in the Canadian Film and Television industry. For the past decade, he has excelled as a versatile Producer, Director, Showrunner, and Editor, showcasing his multifaceted talents. His impressive contributions have garnered accolades, including a notable nomination for Best Director of a Reality or Competition Series at the prestigious Canadian Screen Awards. Kyle's wide-ranging expertise has been instrumental in the production and direction of various acclaimed shows, underlining his commitment to delivering top-notch content. His creative vision and dedication continue to shape the industry's landscape.
WRITER, DIRECTOR, PRODUCERS
Kyle Whitelaw, Partner: Buck Production
Financing, Broadcasting parnters, or International Co-Pro partners.
Sonic Nursery Creative is a dynamic film and television production company with a stellar track record in the industry. Notable productions include "Sew Fierce," the world's first Drag Costume Competition; "It's all Sunshine and Rainbows," OUTtv's inaugural feature film; and the critically acclaimed "Knock Knock Ghost," which earned three Canadian Screen Award nominations, a C21 Format Award, and a Venice TV Award nomination. With a commitment to innovation and high-quality storytelling, Sonic Nursery Creative continues to make a significant impact in the world of entertainment, delivering compelling content that captivates audiences worldwide.

Contact: [email protected]
WRITER, DIRECTOR, PRODUCERS
iZen is part of the international group Newen Studios (TF1 Group). iZen Group is one of the largest groups of independent production companies in Spain, composed by Zebra Producciones, BocaBoca, EuroTV Producciones, Hill Valley and Proima Zebrastur, IndaloYMedia, CAPA España and NewCo Audiovisual. The group has over 25 years of experience in the audiovisual production market in Spain and produced more than 3,000 hours of annual production in all national and regional television networks, as well as productions in many countries.

Contact: [email protected]; [email protected]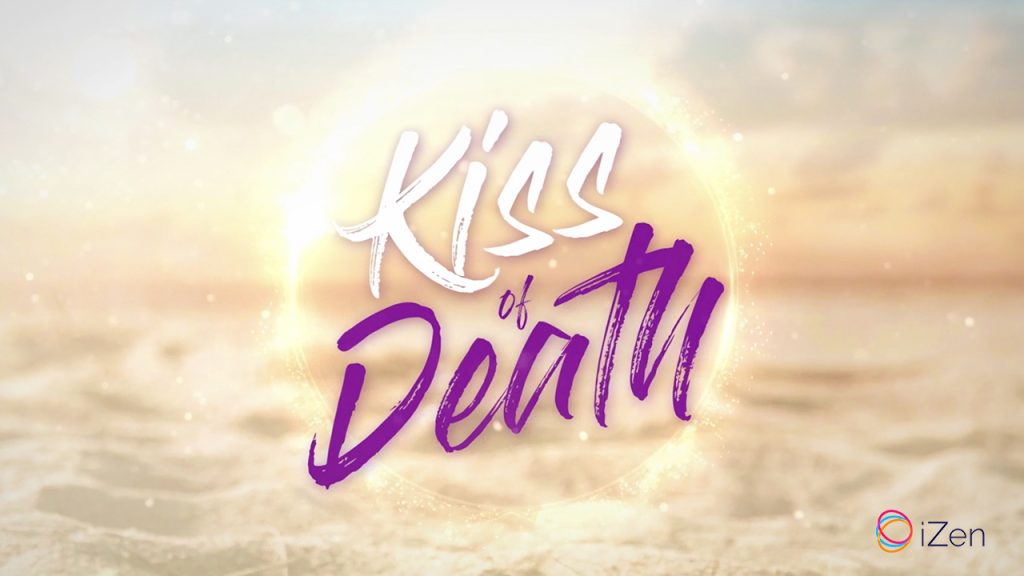 WRITER, DIRECTOR, PRODUCERS
iZen is part of the international group Newen Studios (TF1 Group). iZen Group is one of the largest groups of independent production companies in Spain, composed by Zebra Producciones, BocaBoca, EuroTV Producciones, Hill Valley and Proima Zebrastur, IndaloYMedia, CAPA España and NewCo Audiovisual. The group has over 25 years of experience in the audiovisual production market in Spain and produced more than 3,000 hours of annual production in all national and regional television networks, as well as productions in many countries.

Contact: [email protected]; [email protected]