THIS PAGE RELATES TO OUR 2015 EVENT, TO VIEW CONTENT LONDON 2016, PLEASE CLICK HERE.
Content London is one of the most stimulating events in the global content industry calendar. Over three days it plays host to three conferences, which pull together all sectors of the entertainment business: The International Drama Summit, FutureMedia and the C21 Kids Content Summit. We are currently putting the 2015 schedule together. To register your interest in taking part, either as a speaker or as a sponsor, please email here. For further information, please call C21 on +44 (0)20 7729 7460.
Content London 2015 speakers

Alan Gasmer
Producer, founder, Alan Gasmer & Friends/Veritas Entertainment


Alan Gasmer spent twenty-four and a half years at the William Morris Agency as a television and motion picture agent rising from mailroom to running the Motion Picture Literary Department. He left the agency in 2009 to create an independent production and management company, "Alan Gasmer & Friends." He is currently an Executive Producer of History Channel US's hit television series "Vikings" now starting its 4th production season. As well as "You Me Her", a half comedy for DIRECTV and a remake of the classic film "Cannonball Run" for Warner Brothers.
During his high profile career at the Agency, he was involved in the creation of the spec screenplay feature marketplace and was referred to as "King of Specs" in the March 2013 issue of VANITY FAIR magazine. He is directly responsible for such films as "Rush Hour," Soul Food," "Cowboys & Aliens," "Soul Food," "Mousehunt," "Empire Records and many others. At William Morris he rose from mailroom to head the Motion Picture Literary Department where he represented writers and directors of such films as "Primal Fear," "How to Lose a Guy in 10 Days," "Miss Congeniality" and theater directors of such productions as "Jersey Boys," and "Addams Family."  His current company represents many well known television and motion picture writers and is the exclusive representative for several libraries of intellectual property. His production arm has numerous projects in development at cable, broadcast and satellite networks and for the stage.
Gasmer is a member of AMPAS (Motion Picture Academy), BAFTA (British Academy of Film and Television), HRTS (Hollywood Radio and Television Society) and a participant at the Banff World Media Festival and a well-respected member of the Hollywood community. He has been profiled in such publications as VANITY FAIR, THE NEW YORK TIMES, and VARIETY.  Gasmer resides in Los Angeles.
---

Alex Jones
Head of production and business, Red Planet Pictures

Alex has been part of the Red Planet team since its first production in 2007. He started his career at Thames Television over 18 years ago where he cut his teeth on long running drama and soap.
---

Alexandre Piel
Deputy head of drama/international acquisitions and coproductions, Arte France

Alexandre has a background in the television industry dating back to 1997 within the international sales division of France Télévisions Distribution. He joined Télé-Images/Marathon in 2006 to work on pre-financing and coproduction in the documentary and animation field, and then was in charge of project development and acquisition. In 2011, Alexandre was managing the Paris office of Zodiak Rights, handling the drama sales and acquisitions. He then joined Arte in September 2013 as deputy head of drama in charge of international, reporting to the head of the drama department Olivier Wotling. Alexandre is in charge of foreign series acquisitions, prebuys and international coproductions.

---

Aline Marrache-Tesseraud
SVP, international acquisitions, Canal+ International, Canal+ OTT


---

Anand Tucker
Director, Seven Stories


---

Anders Toft Andersen
Producer,


---

Andrew Burrell
Script editor,

Andrew Burrell is a TV writer, producer, script editor, voice director and very bad voice acting stand-in known for the rebirth of 'Danger Mouse,' Series 4 of live-action drama 'Wolfblood' and two series of animation hybrid 'Strange Hill High'. Not bad for someone who blundered into the TV world via Channel 4's 'Shameless' in his mid-30's after having various careers including office furniture salesman.
What Andrew doesn't know about four drawer filing cabinets isn't worth knowing...neither is what he does know.

---

Andy Harries
Chief executive and co-founder, Left Bank Pictures

Andy Harries is Chief Executive and co-founder of Left Bank Pictures, a multi award-winning film and television production company. Established in 2007, and a majority stake acquired by Sony in 2012, Left Bank Pictures has produced a range of award-winning TV including Wallander, DCI Banks, Mad Dogs and Strike Back. Most recently, Netflix has commissioned Left Bank to produce the first ever Netflix Original series in the UK, The Crown, written by Peter Morgan and directed by Stephen Daldry.

Prior to establishing Left Bank Pictures, Andy Harries was Controller of Drama, Comedy and Film for Granada Productions. During this period he produced a huge range of television and film including Prime Suspect, Cold Feet and The Royle Family, winning Golden Globes, Emmys and BAFTAs and receiving an Academy Award nomination as a producer of The Queen, which saw a run of six Academy Award nominations. In 2007, Andy was awarded the Special Achievement award by BAFTA and, in May 2011, he was made a Fellow of the Royal Television Society for outstanding contribution to the broadcasting industry.

Harries is also a theatre producer whose credits include the Tony and Olivier award-winning play The Audience, which has starred both Helen Mirren and Kristin Scott Thomas and the immersive East London hit, The Generation of Z: Apocalypse.

---

Anna Winger
Writer,

Anna Winger is Creator and Writer of Deutschland83. She is American and British and has been living in Berlin, Germany since 2002. She was raised in Kenya, Massachusetts and Mexico and educated at Columbia University in New York. Her novel, This Must Be the Place is published by Riverhead/Penguin. Her essays have appeared in The New York Times Magazine, Condé Nast Traveler, and the Frankfurter Allgemeine Zeitung, among other publications. Her radio series for NPR Worldwide, Berlin Stories, has been on the air since 2009.

---

Anne Brogan
Co-company director, Kindle Entertainment


---
Anne Mensah
Head of drama, Sky

Anne Mensah was appointed Head of Drama at Sky for its entertainment channels in August 2011. Sky's drama output includes the critically acclaimed Critical starring Lennie James, Fortitude starring Michael Gambon, Stanley Tucci and Sophie Grabol as well as the recent hit drama The Enfield Haunting starring Timothy Spall. Upcoming Sky Dramas include The Last Panthers (Samantha Morton, John Hurt and Tahir Rahim) and The Tunnel 2 (both co-productions with Canal+).

Prior to joining Sky, Anne spent 10 years at the BBC where she was latterly Head of Independent Drama as well as Head of Drama for BBC Scotland. Whilst at the BBC, Anne commissioned and worked with the very best in British drama to produce an impressive array of hits across the BBC channels. This includes the multi award-winning Wallander starring Kenneth Branangh, Case Histories starring Jason Issacs, Zen starring Rufus Sewell and God on Trial with Stephen Dillane, Dominic Cooper, Stellan Skarsgard and Sir Antony Sher. Other shows include BAFTA and RTS award winning Bodies as well as Waterloo Road, Single Father, Hattie, Life Isn't All Ha Ha Hee Hee and Lip Service.

---

Anne Thomopoulos
Executive Producer,

Anne Thomopoulos, a former Senior Vice President at HBO, began her career with the mandate to create a dramatic series department. She did so developing "Oz," HBO's first one-hour drama series. Subsequently, she established the acclaimed miniseries division developing and overseeing \"From the Earth to the Moon.\" The 12-part miniseries won numerous awards, including three Emmy® Awards and a Golden Globe Award. Her subsequent miniseries include \"Band of Brothers,\" which won six Emmy® Awards, including Outstanding Miniseries, and a Golden Globe® Award for Best Miniseries; and \"The Corner,\" which won four Emmy® Awards, including Outstanding Miniseries, and a Peabody Award. Thomopoulos also developed and Executive Produced the HBO/BBC historical dramatic series "Rome," the 7-part HBO miniseries "Generation Kill" and served as Executive Producer on "Camelot" for Starz where she had a first look producing deal. As part of her Starz responsibilities she also served as creative consultant on season one of OUTLANDER.

Thomopoulos recently premiered the third and final season of the historical series, BORGIA for Canal +, the ABC summer event series "Black Box," and just wrapped production on "Versailles" set to launch on Canal+ in November of 2015.

Anne Thomopoulos, a dual national of the United States and France, lives in Los Angeles with her husband and daughter.


---
Antony Root
EVP of original programming and production , HBO Europe

Antony Root is Executive Vice President of Original Programming and Production at HBO Europe where he is responsible for all local original programming produced for the fifteen markets where the company provides a bouquet of premium TV channels. These include scripted drama, miniseries and documentaries.

A graduate of Cambridge University, Antony started his career in the theatre before joining the BBC where he worked on numerous drama series. From there he moved to the UK's ITV and subsequently to Working Title Television, before being appointed Head of Drama at major UK producer Thames Television.

In 1996 Antony joined Granada Television as Head of Drama and in 1998 became the first Granada executive tasked with developing and producing drama programming for broadcasters outside the United Kingdom. As Head of International Drama he oversaw three movies for A&E in the United States, progressing to President of Granada Entertainment USA, based in Los Angeles.

In 2005 Antony returned to the UK to take up the position of Senior Vice President, European Production, for Sony Pictures Television, where he was responsible for all SPT's development and production in the European region including the management of its wholly owned and joint venture entities in six countries.

In 2010 and 2011 Antony served as Director of Industry Week at the RomaFictionFest before joining HBO Europe as Executive Vice President, Original Programming and Production.

Productions with which Antony has been associated as producer or executive producer have won BAFTA, Royal Television Society, Peabody and Banff awards as well as being nominated for Primetime Emmys and Golden Globes. Productions for HBO Europe have received multiple awards in their countries of origin including Poland, the Czech Republic, Hungary and Romania.

---

Arturo Interian
Sr. vice president, scripted programming,

Arturo Interian is Sr. Vice President, Scripted Programming for HISTORY. In this Los Angeles-based role, he oversees development and production of scripted series, miniseries and movies for the network.
Interian is currently spearheading the upcoming event series "Roots," produced by A+E Studios and Executive Producers Will Packer ("Straight Outta Compton"), Mark Wolper, and Levar Burton. The 8-hour limited series features an all-star cast including Academy Award winner Forest Whitaker, Academy Award winner Anna Paquin , Golden Globe Award winner Jonathan Rhys Meyers, Laurence Fishburne, Mekhi Phifer, T I, and Tony Award winner Anika Noni Rose. "Roots" also stars newcomers Malachi Kirby as Kunta Kinte and Regé-Jean Page as Chicken George. Directors include Mario Van Peebles, Bruce Beresford, Philip Noyce and Thomas Carter. Questlove serves as Executive Music Producer.
In addition to managing the scripted slate at HISTORY, Interian is overseeing season four of the hit drama series "Vikings" currently in production. Created and written by Michael Hirst, "Vikings" stars Travis Fimmel, Clive Standen, Katheryn Winnick, Alexander Ludwig Gustaf Skarsgaard and Linus Roache. "Vikings" is a top 10 cable drama in the US in A25-54, M25-54, and M18-49 (Live+SD), with season 3 averaging 4.6 million total viewers in in Live +7 delivery. Season 4 will be a super-sized 20 episodes and will see the rise of the sons of Ragnar Lothbrok.

Most recently, Interian oversaw the A&E drama series "Damien," from producer Glen Mazzara, based on the classic horror film The Omen which is set to premiere in 2016. He creatively oversaw HISTORY's major miniseries event "Hatfields & McCoys", starring Kevin Costner, Bill Pullman, Tom Berenger, Mare Winningham and Powers Boothe. The three part miniseries averaged 17.1 million Total Viewers and received 16 Emmy nominations, winning five, including Costner for Outstanding Lead Actor in a Miniseries or a Movie and Berenger for Outstanding Supporting Actor in a Miniseries or a Movie.
Interian joined HISTORY from sister network Lifetime where he served as Vice President, Original Movies and Mini-Series. Among the major projects he shepherded at Lifetime were the Emmy® Award nominated miniseries "Bonnie & Clyde," starring Emile Hirsch and Holiday Granger; "The Secret Life of Marilyn Monroe," starring Kelli Garner, Susan Sarandon, Emily Watson and Jeffrey Dean Morgan; "Human Trafficking," starring Mira Sorvino, Donald Sutherland and Robert Carlyle; and "Drew Peterson: Untouchable," starring Rob Lowe and Kaley Cuoco.

Interian joined Lifetime in 2002. Previously, he was Director, Movies for Television and Miniseries, for CBS, where he developed "The Simple Life of Noah Dearborn," starring Sidney Poitier, Mary Louise Parker and Dianne Wiest. Interian also worked at Walt Disney Television and Bungalow 78 Productions prior to joining CBS.

Interian earned a Bachelor of Arts degree from Johns Hopkins University, graduating from the school's Writing Honors Program.


Astrid Quentell
Managing director and senior vice president, production, Germany, Sony Pictures Television

Astrid Quentell serves as managing director and senior vice president, production, Germany.

In this role, Quentell oversees the ongoing development of SPT's German production activities across scripted and non-scripted programming as well a capitalizes on opportunities to adapt successful international formats to the local market - amongst them award winning prime time dramedy Der Lehrer and the successful German adaptation of Dragon's Den/shark tank.

Quentell joined SPT in 2009 from Eyeworks Germany where she had served as creative director since September 2005. In this position, she developed original content for exploitation in German and international markets including research on and the adaptation of Eyeworks formats for broadcasters worldwide. Prior to Eyeworks, Quentell was Chief Operating Officer at Tresor TV for two years and she held other senior positions at Kabel 1 Fernsehen GmbH, tm3 Fernsehen GmbH and ProSieben Television GmbH.

---

Avril Blondelot
International research manager, Eurodata TV Worldwide

Currently International Research Manager at Eurodata TV Worldwide, Avril Blondelot manages a team of 8 people in charge of TV audience-based studies, focusing on children, scripted and entertainment programming strategies and multiscreen practices. She specialized in the management of cultural organizations at Paris Dauphine after having graduated from the International Master in Management (IMIM) and trinational program at SKEMA Business School/Plekhanov Russian University of Economics/HTW Dresden. She had previous work experiences at Eurosport, France Télévisions and Musée du Louvre. She joined Eurodata TV Worldwide, the international department of Mediametrie, in 2010 to develop its business mainly in the UK and the Netherlands.

---

Barry Taylor
Co-founder, SORTEDfood


SORTEDfood is a global movement of over a million people who share a passion for food, friends and laughter. From absolute cooking beginners to kitchen pros, SORTEDfood is the place to learn how to cook your way, share inspiration around recipes and have a laugh with friends all around the world.

Bastian Manintveld
Executive chairman, 2btube

Bastian Manintveld is a media entrepreneur with more than 15 years of international experience in the television industry. In 2014 he founded 2btube, the most ambitious Spanish language multi-channel-network with offices in Madrid, Miami and Mexico City.
Prior to 2btube he founded BeBanjo, a software company that develops tools for teams managing on-demand services. In 2011, BeBanjo was acquired by the TDF Group.

Since 1999 he has been involved in the planning, launch and management of PayTV and Video On Demand services in Europe and Latin America. He was General Manager for the On Demand Group (now Vubiquity) until 2008.

---

Belinda Campbell
Head of drama, Red Planet Pictures


Belinda started out as a researcher on C5's Bring Me The Head of Light Entertainment and went on to a hugely successful drama career at the BBC, ultimately executive producing both Casualty and Holby City. Since joining Red Planet, she has overseen the success of Death in Paradise and now spearheads all drama output including the critically-acclaimed BBC drama The Passing Bells and the upcoming 20-part drama Dickensian, also for the BBC.
---

Ben Bocquelet
Show creator, Turner Broadcasting

Ben Bocquelet is a show creator at Turner Broadcasting. He is responsible for creating The Amazing World of Gumball, an exciting 2D/ 3D animation and live action series for Cartoon Network. Ben joined Turner Broadcasting as a Development Artist at the Cartoon Network Development Studio Europe. This was a new team which was charged with developing original series from European talent. Ben's idea for The Amazing World of Gumball was the first show to be greenlit by Turner Broadcasting following its investment in the development studio, and the show went into production in 2009. Promoted to show creator of The Amazing World of Gumball, Ben worked on all aspects of production, including writing, storyboarding, animation and directing. Prior to working at Turner Broadcasting, Ben was a designer, animator and director for Studio AKA, an animation production company which specialises in commercials. Ben studied 2D and 3D animation at the EMCA in Angouleme before joining Studio AKA in 2003.

The Amazing World of Gumball debuted globally on Cartoon Network in May 2011 and is currently in its third season. Cartoon Network announced that a fourth and fifth season of the animated show have been greenlit with production on the 40x20-minute episodes slated to begin this month for a 2015 delivery. The top-rated animated series has seen success around the globe, reaching over 115 million viewers worldwide and 37 million across the Europe, Middle East and Africa region1. The series has also been honoured worldwide, winning 24 awards including 5 BAFTAs and 1

---

Ben Donald
EP international drama, BBC Worldwide , and Founder, Cosmopolitan Pictures

Ben Donald is the Executive Producer for International Drama at BBC Worldwide, working on a part-time basis. Reporting into Helen Jackson, Chief Content Officer, Ben is responsible for developing and managing international co-productions for drama, taking projects through from concept stage to funding and on to completion.

In this role, Donald works closely with the Global Markets divisions at BBC Worldwide, BBC Drama, BBC Worldwide's overseas production offices and UK Indie partners, and with the commissioning departments within broadcasters internationally, with a particular focus on Europe.

Donald is also the founder of indie production banner, Cosmopolitan Pictures which works in partnership with Clerkenwell Films and BBC Worldwide. Donald works in conjunction with BBC Worldwide to secure international co-production funding for projects, developing and producing distinctive, ambitious drama for the U.K. and international markets.

Donald has worked for BBC Worldwide since 2001 in a variety of roles including sales & distribution with responsibility for Italy, Spain, Russia and Latin America. Previous international co-production agreements for BBC Worldwide and the BBC brokered by Donald include global hits such as Death in Paradise (with France Televisions), Parade's End (with HBO and ARTE France), The Spies of Warsaw (with TV Poland and ARTE France), and Zen (with RTI, ZDF and WGBH).

---
Cameron Roach
Commissioning editor, Sky Drama


---
Carole Sklan
Head of ABC TV Fiction,

Carole Sklan was appointed Head of ABC TV Fiction in 2010 after working as Commissioning Editor for ABC TV Drama. With additional funding from the Federal Government, ABC TV Fiction has been able to support a large slate of new dramas and narrative comedies, including The Beautiful Lie,The Secret River, Glitch, Rake, The Code, The Time of Our Lives, Jack Irish, The Doctor Blake Mysteries, Carlotta, Janet King, ANZAC Girls,The Broken Shore, Miss Fisher's Murder Mysteries, Paper Giants (The Birth of Cleo and Magazine Wars), Mabo, Please Like Me, Utopia, Upper Middle Bogan and It's a Date.

Prior to ABC TV, Carole was Commissioning Editor at SBS TV, commissioning East West 101, Saved and Carla Cametti PD and was Director of Film Development at the Australian Film Commission where she set up the SPARK script and IndiVision low budget feature workshops.

Caroline Torrance
Head of scripted, Zodiak Rights

Caroline Torrance spearheads the acquisition and development of international scripted programmes working with producers around the world to develop global drama and comedy co-pro hits. Previously Director of Scripted, Content and Production for BBC Worldwide, she has a wealth of experience and expertise built in similar roles at Endemol, and Granada.

---

Carrie Stein
EVP of global productions, Entertainment One Television

Carrie Stein is currently the Executive Vice President of Global Productions for Entertainment One Television. She is responsible for expanding the company both corporately and commercially in the global space, forging strategic alliances with global producers, packaging and overseeing production for international co-productions, targeting formats from key territories and acquisitions for eOne's distribution pipeline. Carrie is the executive behind many of eOne's successful coproductions including the series Welcome to Sweden (NBC) and miniseries The Book of Negroes (BET).

Prior to joining eOne, Carrie was Managing Director of 3 Arts International, a division of 3 Arts Entertainment, where she represented production companies and showrunners throughout the world and was instrumental in helping global clients expand their reach in television.

Carrie was the CEO of Alchemy Television, a UK based production and distribution company that exploded onto the television landscape producing a high-end slate of television properties including COCO CHANEL, BEN HUR, THE COMPANY and distributing the CBS/CTV hit series FLASHPOINT. Prior to Alchemy, Carrie ran the longform packaging department at ICM for eleven years and was successful in packaging several international productions which ultimately led her to join Alchemy and focus full time on the global market.

Carrie has worked in the entertainment industry for more than 20 years in all phases of the business, including feature film and television development and production.

---

Charlie Higson
Writer and executive producer,




Chip Johannessen
Executive producer, Homeland

Chip Johannessen was born in Detroit and educated at Harvard University, where he wrote for The Harvard Lampoon. He later embarked on a short-lived career as a rock guitarist before turning his attention to television. His past writer-producer credits include Beverly Hills 90210, The X-Files and 24.

He also served as showrunner for Millennium, Moonlight and Dexter. Chip recently completed a J.D. at UCLA\'s School of Law and passed the California bar before joining Homeland as Executive Producer. At Homeland he's been honored to share in an Emmy, two Golden Globes and a WGA award. He sits on the board of the Writers Guild of America, West and co-chaired the 2014 negotiating committee.
---

Chris Bird
Director content strategy, Amazon Instant Video EU

As a media distribution executive specialising in content acquisition and marketing, Chris Bird has over the last 15 years worked across a number of key UK distribution sectors.

From start-up organisations such as Momentum Pictures and LOVEFiLM, to international studios such as NBCU and Sony, he has worked through the development on the online distribution age, and delivered retail growth to TVOD/EST, and customer subscription growth to subscriptions platforms such as LOVEFiLM and Amazon through curation, management and commissioning of content.

As a content commissioner Chris has been responsible for bringing as series of successful, exclusive 1st run TV shows to Amazon Prime. Series such as Outlander, Vikings, Extant and Black Sails as well as securing the AMC output of drama show for Amazon. Chris also led the commissioning of the BBC1 hit Ripper Street Season 3 to Amazon Prime in 2014

---

Chris Kelly
Founder, Bigballs Media

Chris Kelly is the founder of Bigballs Media - owner of YouTube channels Copa90 & KickTV and an early pioneer in online video and branded digital entertainment.

Coming from a background in action sports film-making, music video and commercial film production Chris co-founded Bigballs in 2006 and the company soon found their niche in creating video content for internet platforms, working with record labels and brands to deliver short form video content that resonated with a youth audience - in 2007 Bigballs produced and directed web series sensation Kate Modern - the follow up to YouTube hit Lonely Girl 15. In 2009 they created and produced BAFTA award nominated online series, Who Killed Summer and in 2011 created Cannes Gold Lion winning social game title I AM PLAYR.

In 2012 Bigballs won the first YouTube Originals commission outside the U.S. and have built the Copa90 football channel to over 1m subscribers in two and a half years while also acquiring US football channel KickTV to create the largest football network on YouTube with over 2m subscribers combined and a reach of over 8m football fans across all digital and social platforms.

Chris has been responsible for defining the strategy and creative for the Bigballs YouTube channels, building the teams to deliver the content, marketing and audience development while also working closely with brands, broadcasters, talent and influencers to create bespoke content solutions for clubs, brands and associations.

Bigballs is also in co-production with Working Title Television on 10 part comedy drama series \'You, Me and the Apocalypse\' which is currently on air on Sky1 with the series supported by a first of its kind YouTuber and influencer led marketing campaign created and delivered by BB.



Chris Rice
Agent, WME

Chris heads the Global TV team at WME and works with the agency's content creators, global networks and financiers to create advantageous ownership and financing solutions for WME's clients. WME's Global division navigates the shifting media landscape, identifying both tradi­tional and non-traditional sources of project financing and sales worldwide.

Amongst numerous international co-productions, Chris has packaged and led sales on AMC and BBC's upcoming The Night Manager starring Hugh Laurie and Tom Hiddleston - sold in every territory globally through WME's sister company IMG. Chris has also led US and mul­tiple international sales on the HBO/Sky/Canal+ series The Young Pope starring client Jude Law, built and sold the first non-scripted Netflix original series CHEFS TABLE and is leading the global strategy for Amazon's upcoming Jeremy Clarkson/Richard Hammond/James May car series.

Prior to joining the Global team in 2010, Chris was Co-founder and Chief Operating Officer of Cinnamon Entertainment. At Cinnamon, he oversaw the financing, production and distri­bution of more than 50 hours of television, distributed in 165 countries with investment of more than $50m including the Ironman television series with Marvel Entertainment. Chris has also acted as an advisor to multiple media and distribution businesses, including as part of the Investment team at Creative Capital Fund – a Venture Capital fund focused on media investments.
Chris earned his MBA (with distinction) from the London Business School.

---

Christian Fredrik
Producer, Friland Film AS

One of the first graduates of the Norwegian Film School, Christian Fredrik Martin initially worked with his own company dBUT, but changed the name to Friland Film AS when producer Asle Vatn joined the company in 2002. The Martin-Vatn duo was presented as "10 Producers to watch" by Variety in 2006.

In 2009 Martin became an ACE producer (Ateliers du cinéma européen). The company's main focus is to develop and produce feature films and TV drama for the European market using Norwegian director talents in the industry.

Friland has created a network of partners in Scandinavia and Europe through coproductions and collaborations. By continuously working on project development, financing and production, the company has released nine feature films as delegate producer; Pioneer (2013), Detective Downs (2013), Headhunters (2011), Sons of Norway (2011), Upperdog (2009), Uro (2006), Tommy's Inferno (2005), Kissed by Winter (2005) and Halfway to Haugesund (1997).

---

Christian Vesper
SVP international programming, development, acquisitions and co-productions, SundanceTV

As SundanceTV's senior vice president of scripted development and current, Christian Vesper's responsibilities include sourcing and developing original scripted projects for the network that fit with SundanceTV's goals to present non-formulaic, daring original stories. Most recently he was instrumental in the development and production of the first two seasons of Rectify created by Ray McKinnon and executive produced by Mark Johnson and Melissa Bernstein, and The Red Road, starring Jason Mamoa and Martin Henderson. He also served as the network executive producer on the much-buzzed about mini-series, Top of the Lake, written and directed by Jane Campion, co-produced with the BBC and starring Elisabeth Moss and Holly Hunter.

A SundanceTV veteran for more than a decade, Mr. Vesper was previously senior vice president, scripted programming where he oversaw the day-to-day operations of the network's programming and development. In addition, he has played key roles in the acquisitions and development of the network's original mini-series including Golden Globe winning Carlos, and the critically acclaimed Appropriate Adult and Restless.

Prior to overseeing development at SundanceTV, Vesper, who joined the network in 2001, served as director of acquisitions, programming and scheduling where he helped launch the acquisitions group, created the network's DocDay programming destination and developed the 2003 Sundance Film Series, an initiative to acquire features that were released theatrically under SundanceTV's guidance.

Additionally, Mr. Vesper has previously been involved in the acquisition of hundreds of titles for IFC and SundanceTV. Acquisitions for SundanceTV have included: Jean Xavier de Lestrade's documentary The Staircase, series such as Slings and Arrows, Signe Chanel, City of Men and The Nominees, as well as films such as Loic Pringent's Marc Jacobs, Michael Winterbottom's In This World and La Vie En Rose and Peter Bogdonavich's Runnin' Down a Dream. IFC acquisitions have included series such as The Jon Dore Show, Arrested Development and Freaks and Geeks and the original horror series Dead Set for IFC. Vesper was also executive producer of David Cross' The Increasingly Poor Decisions of Todd Margaret.

Before SundanceTV, Vesper served as director of programming at HBO, buying independent films and documentaries for both HBO and Cinemax. Prior to HBO, he was vice president of business development at the entertainment industry start-up iFilm, acting as the liaison between the company founders and the film industry. Earlier in his career, Vesper served for six years a director of business and legal affairs at October Films and USA Films, working on acquisitions, production, as well as October's rapid corporate expansion and subsequent mergers. He began his career as a lawyer at the Wall Street law firm Brown & Wood in 1993.

Vesper earned his Juris Doctorate from the University of Michigan at Ann Arbor and his Bachelor of Arts degree in history from the University of California, Berkeley.

---

Christian Wikander
Head of drama, SVT

Christian has 30 years experience as a drama originator, film director and producer in several TV-series.

Together with Peter Falck and SF he created TV Spartacus company. TV Spartacus has produced TV serial Three Crowns for Swedish Channel 4 and Hotel Caesar daily soap, for TV2 in Norway. Caesar still running with great success.

Since 2005 Christian Wikander is Head of Drama at SVT with responsibility for development, production and as publisher.
SVT Drama is a acknowledge producer of series and miniseries. Among many titles The Bridge, Real Humans, Don't ever dry tears without gloves can be mentioned.

---

Christoph Fey
Attorney, Entertainment Master Class

Christoph Fey is an attorney with the media law firm UNVERZAGT VON HAVE (www.unverzagtvonhave.com), advising in all fields of entertainment law, representing writers, showrunners, producers, broadcasters, agents and distributors around the world. He is an ex-perienced mediator of disputes arising out of claims of format plagia-rism.

From 2002 to 2005, Christoph acted as managing director of FRAPA, the Format Recognition and Protection Association. In 2008, together with a couple of friends, he founded the ENTERTAINMENT MASTER CLASS (www.entertainment-masterclass.tv), the world's first not-for-profit Entertainment Academy, which he still heads as its managing director.
Christoph has written widely on entertainment business and copy-right law; most recently the book "Trading TV Formats" for the Euro-pean Broadcasting Union.


Clive Bradley
Screenwriter,

Clive Bradley was nominated for a Writers Guild of Great Britain Award for City of Vice (Channel Four). Other credits include Last Rights (Channel Four), and A Harlot's Progress (Channel Four). He has also written for The Vice (ITV), Waking the Dead (BBC), Single-handed (RTE/ITV), and Crossing Lines (Tandem). He wrote the original screenplay for W?Z (Vertigo 2008). His That Summer Day (BBC) won the Bafta for Best Children's Drama in 2007.

Trapped (RVK/ZDF), which he co-wrote with Sigurjon Kjartansson from an idea by Baltasar Kormakur, will be broadcast in the UK in 2016. He is co-writing (with Rod Lurie) a six-part mini-series, Lawrence of Arabia (Fremantle/Roland Emmerich).

Clive has a number of television projects in development, including Under the Wire (Touchpaper Television), Inca (DNA/FX), and Shadow Police (Kindle). He is also developing several feature films, including Baptism (Slingshot films).

Corrie Coe
SVP, independent production, Bell Media

Corrie Coe is Senior Vice-President, Independent Production for Bell Media's English-language properties, overseeing development and independent production. With a cross-channel and company-wide focus, she is responsible for the overall development and execution of creative content for all genres from independent producers for Bell Media's two conventional networks and for its English specialty and pay channels.

Coe has overseen the development and production of Bell Media's critically-acclaimed and award-winning original series, including most recently Saving Hope, Orphan Black, Motive, Bitten, The Amazing Race Canada, MasterChef Canada, Sensitive Skin, Degrassi, 19-2, JFL All Access, Killjoys, amongst others.

Coe was formerly Vice-President, Business and Legal Affairs, CTVglobemedia, where she was responsible for the legal and business affairs on the independent Canadian programming commissioned by the CTV network and for CTV's numerous specialty channels.

A member of Canada's television production community for many years, Coe previously worked for the Canadian Television Fund and the Ontario Film Development Corporation, and practiced entertainment, corporate commercial and intellectual property law at Smith, Lyons.

Coe currently sits on the Board of Governors of the ACTRA Fraternal Benefit Society, and the Board of Directors for the Canadian Film Centre and the Harold Greenberg Fund. Coe formerly served as a Director on the Board of the Canadian Television Fund.

Coe is a recipient of WXN (Women's Executive Network) Canada's Most Powerful Women Top 100 Award for 2014. As well, Coe is the recipient of the Women in Film and Television (WIFT-T) 2014 Crystal Award, in the Mentorship Category.

Coe was also the recipient of the 2012 Canadian Women in Communications (CWC) Leadership Excellence Award in the Mentor Category and was named 2012 Production Executive of the Year by Playback magazine.

---
Craig Donaghy
Content editor, PopJam

Craig Donaghy is a Content Editor with over ten years of experience in children's publishing. PopJam is a digital creative community app where young people can express themselves via user-generated content, discover and share their passions and play micro games, puzzles and quizzes. As Content Editor, Craig works closely with the Community & Safety team to produce a lively, engaging, positive and creative experience for PopJam users.

---

Dan Biddle
Director of broadcast partnerships, Twitter, UK

Dan joined Twitter in 2012 and is responsible for the company's broadcast partnerships in the UK. He works closely with broadcasters and production companies to effectively use the Twitter platform and create engaging content and events that bring audiences closer to the shows they love. Previously he was Editorial Lead for Social Media for BBC Vision, developing social media strategy for BBC TV brands and iPlayer. Other credits include the BAFTA Award-winning social media campaign for the BBC Two series Virtual Revolution.

Dan Issacs
Joint CEO, Kudos


---

Dan Korn
SVP & head of programming, Discovery Networks


Dan runs the central programming team for Western Europe. His team is responsible for creative strategy and programme sourcing of 6000 hours of content for 17 channel brands across 30 countries. Commissions include Broadcast Award shortlisted Naked and Marooned with Ed Stafford, WW1 with Tony Robinson and recently announced shows; Richard E Grant's 7 Deadly Sins and Lost Words with Monty Halls and Leo Houlding. Dan's programming strategy and execution helped ensure that Discovery Channel UK was named Broadcast Digital Factual Channel of the Year in 2010, 2012 and 2013.

Daniel Lennard
Creative producer,

Daniel Lennard is the owner of Lazy Louis Entertainment, and the creative producer of the multi award winning The Amazing World of Gumball, the global hit series on Cartoon Network. He is also a creative consultant on new pilot show for Cartoon Network calledApple & Onion and an executive producer for a new development project for Nickelodeon International. Previously he was Turner's VP Original Series & Development and has held various creative roles within the top kids broadcaster.


---

Danny Brocklehurst
Executive producer,


Danny started his career as a freelance journalist for publications including The Guardian, The Manchester Evening News and The Big Issue. Since then Danny has worked as a scriptwriter on the successful series Clocking Off, where he was nominated for a BAFTA, and Shameless, for which he won a BAFTA Award for Best Writer. Danny has created a number of original dramas, including Sorted, Talk to Me and Exile, starring Jim Broadbent and John Simm, for the BBC.
Most recently, Danny finished two major productions; The Driver, an original thriller starring David Morrissey and Ordinary Lies, an ensemble six part drama, both for BBC One. Currently, Danny is working on Harlan Coben's first original story for TV, The Five, for Sky 1.
---
Dan'l Hewitt
Managing director UK, Maker Studios


Dan'l Hewitt is Managing Director UK at Maker Studios. Maker is the global leader in short-form online video and the largest content network on YouTube, generating over 11 billion monthly video views.
Dan'l brings more than 15 years senior management experience with him to the company. He was formerly General Manager of VICE Media's ADVICE division, running digital, audience and revenue growth strategies, and more recently co-founded Voower, a marketplace for native advertising, as well as investing in a number of digital content-focused startups including, Quill and TCOLondon. Previously, Dan'l held senior positions at Yahoo!, Bebo/AOL and DemandMedia

David Farr
Playwright, screenwriter and director,

David Farr is a playwright, screenwriter and director, whose plays have been performed all over the world. He has worked on the long running BBC show Spooks and completed his first feature film, Hanna, for Focus Features in 2009. His directorial debut, The Ones Below, premiered at Toronto International Film Festival in 2015.

David became Artistic Director of the Gate Theatre, London, in 1995. He became Artistic Director of Bristol Old Vic in 2002 and won a TMA Award for Best Director for his production of A Midsummer Night's Dream. In 2005, David took up the post of Artistic Director of the London's Lyric Theatre, Hammersmith and in 2009 became Associate Director of the Royal Shakespeare Company.

David's adaptation of John le Carré's novel The Night Manager, produced by The Ink Factory, starring Hugh Laurie and Tom Hiddleston and directed by Susanne Bier, will air on BBC1 Autumn 2015. His adaptation of Laurent Binet's HHhH is shooting in Budapest, directed by Cedric Jimenez. His new series Troy: Fall of a City has been commissioned by BBC1 and he is currently working in the writer's room for McMafia, produced by Cuba Pictures and adapted from Misha Glenny's book about organised crime.

---
David Gibbs
Digital director , Sky Sports




David Jenkinson
Editor-in-chief & managing director, C21 Media

David Jenkinson is an award-winning journalist, content technologist and multiplatform publisher.

He created and co-founded C21Media in 1997, having previously held senior positions at Reed Business Publishing, Haymarket, EMAP and Cahners.
C21 has defined new content models, supported by a traditional publishing portfolio, while positioning itself at the heart of the digital revolution. C21 brands include TechCityinsider.net,

FutureMedia, Channel 21 international, Drama Quarterly, Content London, Schedule Watch and the mothership; C21Media.net.
Prior to launching C21Media Jenkinson was editor-in-chief of Moving Pictures International, running daily, weekly and monthly publications within the film business.
He led EMAP's TV World to win the prestigious PPA International Business Magazine of the Year award in 1993, and worked as part of the senior editorial management team at International Thomson.

---

David Levine
VP of programming, production and strategic development, The Walt Disney Company (EMEA)

David Levine is Vice President, Programming, Production and Strategic Development, Disney Channels EMEA, and General Manager, Disney Channels UK & Ireland. In this role, he is responsible for all strategic and operational aspects of Programming across Disney Channels EMEA, including the development of the linear and multi-platform programming strategy. In addition, he is responsible for determining the direction of original production and overseeing the development and production slates of originally produced content, acquisitions and co-productions. In his role as General Manager of Disney Channels UK & Ireland, David leads a team that utilises this powerful platform to drive familiarity and awareness for the Disney brand, entertaining millions of children and their families every day. As part of the Disney Channels EMEA leadership team, David also advises on the overall strategic direction for Disney Channels across the region.

David joined Disney ABC Cable Networks Group in March 2004 and most recently served as Vice President and General Manager, Disney XD Worldwide where he was responsible for overseeing the Disney XD including strategic oversight and scheduling, identifying acquisition and co-production opportunities. He was responsible for establishing new and innovative programming initiatives such as Pranksgiving, Disney Fandom, Disney Tryathlon and other long and short form content initiatives. His operational scope also included strategic direction for the Disney XD brand and 24-hour, ad supported channel in the U.S. and support of the Disney XD channels around the world.

David previously served as Vice President, Worldwide Programming Strategy, Acquisitions and Co-Productions for Disney Channels Worldwide. He led the task force to launch Disney XD channel in the U.S. and guided its roll out worldwide. David also led the global programming launches of Hannah Montana, Phineas and Ferb and the High School Musical franchise. He was responsible for overseeing global programming and acquisition strategies for the Disney ABC kids brands worldwide, and created the business model and led negotiations for Disney Channel\\\'s global television movie co-productions, identifying 16 Wishes and Radio Rebel as co-production projects.

Before joining Disney, David was Vice President of Business Affairs and Development, Ragdoll USA, where he oversaw all legal matters and North American television sales. Previously, he was General Counsel to The itsy bitsy Entertainment Company, overseeing the legal group supporting the billion dollar Teletubbies franchise in North/South America. He got his start in the industry at Marvel Entertainment Group overseeing legal compliance of its licensees and assorted intellectual property matters.

David was also member of the New York State Bar, and is a law graduate from George Washington University. He received an undergraduate degree from CUNY-Queens College and resides in London, England.


---

Denis Crushell
VP of Europe, Tubular Labs




Derek Wax
Executive Producer,

After reading English at Oxford, Derek directed plays at theatres including the Lyric Hammersmith, Gate Notting Hill and Almeida and taught in drama schools around London. He started his TV career in BBC Serials as a script editor. He originated the series Waiting for the Whistle ( BBC3), and produced the first two films. The King and Us and Staying Up. He left the BBC to produce Peter Bowker's Flesh and Blood for Red Productions/BBC2, which was nominated for a BAFTA and won the Prix Europa for Best European Fiction Film in Berlin, and Sally Wainwright's mini series Sparkhouse (Red Productions/BBC1). Joining Granada in 2001 he was Script Executive on Hornblower and Poirot and developed and produced the hugely acclaimed Sex Traffic for Channel 4, written by Abi Morgan and directed by David Yates (Eight BAFTAs including Best Drama Serial, four RTS awards and major international awards).

Derek joined Kudos as an Executive Producer in 2005. Credits include the Emmy and Golden Globe nominated Tsunami: The Aftermath (BBC2/HBO), West 10 LDN (BBC Three), Plus One (Channel 4) and Occupation (BBC1), which won a BAFTA for Best Drama Serial, as well as the Prix Europa, FIPA and the Broadcasting Press Guild Award for Best Drama. Most recently he was Executive Producer on two series of Lip Service (BBC3) and two series of The Hour (BBC2/BBC America), nominated for Best Miniseries at the Golden Globes in 2012 and 2013. His most recent productions are two 3 part mini-series, both written by Peter Bowker, From There to Here and Capital (BBC1), based on John Lanchester's novel, and the series Humans (C4 /AMC), which was Channel 4's highest rated series for 23 years




---

Dermot Horan
Director of production and acquisitions, RTE

Dermot Horan is Director of Production and Acquisitions at RTÉ, Ireland's Public Service Broadcaster.

As such he sits on the board of the Television Division and represents the following areas: The delivery of programming from all genre heads to the schedules of RTÉ One, and RTÉ2, and the Acquisitions of all international programming including feature films.

In his acquisitions role he has secured for RTÉ Desperate Housewives, Lost, Homeland, CSI, and The Sopranos among others, most of which have played ahead of all other Irish and UK channels. The department is also responsible for the acquiring of Irish feature films, and international co-productions, and pre-sales including the likes of The Fall, Quirke, and Dara and Ed's Big Adventure.

He co-ordinates RTÉ's partnerships with outside bodies and represents the Television Division in its dealings with the BAI (Broadcast Authority of Ireland), SPI (Screen Producers Ireland) and The Irish Film Board. He is also a member of TBIG, the Television Broadcasters in Ireland Group, members of which include all the Irish Television broadcasters in Ireland, north and south. He is former chairman and currently a member of TIF Broadcasting and Content Distribution Industry of IBEC, the Irish employers' federation. He is a board member of the St. Patrick's Festival.

Dermot is married to Patricia and has three sons. His interests include history, travel, rugby, cricket and wine.

---
Dominic Smales
Managing director, Gleam Futures


After spending 15 years in media, production and advertising Dominic Smales set up Gleam Futures initially to help online communities connect for mutual benefit. This has evolved now into purely managing \\\\\\\'Social Talent\\\\\\\', a term coined by Gleam to describe a group of individuals who have achieved the kind of reach and influence on social media platforms usually associated with traditional celebrity or media ownership. Gleam look after the very top tier of online super influence in the UK primarily in the entertainment and lifestyle area. The joint reach of the top 10 talent on Gleam Futures Roster delivers over 21m subscribers on YouTube and have clocked up over 1.1 billion views so far.

Dr. Georg Ramme
Global managing director, Endemol Beyond International

Georg Ramme is an award winning producer of digital formats and branded entertainment. In 2012 he opened the first Endemol beyond office - the digital video subsidiary by Endemol Shine Group – in Germany. In addition, he is responsible for worldwide strategy including the growth of Endemol Beyond's business as a global producer and distributor of digital video and branded content across owned & operated and managed channels. With offices in 7 countries the company is now one of the biggest producers for digital content and a premium channel network.

Dr. Georg Ramme was born in 1974. He studied Business Economics and Media Sciences and has a doctorate in the latter. Before joining Endemol, Dr. Georg Ramme was Manager of Digital TV and executive producer at MME Moviement AG and All3Media.

Dr. Sebastian Weil
CEO, Studio71 by ProSiebenSat.1 Media AG

Dr. Sebastian Weil (35) is chairman of the executive board of Studio71, the Multi-Channel-Network of ProSiebenSat.1, which bundles all web-only businesses. The creation of Studio71, which bundles all web-only businesses of the Group, is essentially due to his initiative. Besides his position as CEO of Studio71, Weil is member of the comprehensive AdVoD board and is responsible for MCN activities within the ProSiebenSat.1 Group. Before that, he was head of ProSiebenSat.1 Digital, where he was responsible for strategy and business development.
Before joining ProSiebenSat.1 Digital, Sebastian Weil was leading the Group's strategy department. Prior to that, he was consultant at Solon Management Consulting for six years, where he worked with numerous European media companies with focus on TV and online business.


Dylan Collins
CEO, SuperAwesome

Dylan Collins (@MrDylanCollins) is CEO of SuperAwesome, the leading digital kids platform that reaches an audience of over a quarter of a billion kids worldwide every month. SuperAwesome works with the biggest kids entertainment brands in the world including LEGO, Hasbro, Warner Bros and Disney to safely enable engagement with this audience. The company recently acquired PopJam, the leading kids social content platform from Mind Candy.

An active investor and advisor across both kids media and technology companies, he is Venture Partner with Hoxton Ventures and sits on the board of the UK's top-rated web development agency, Potato as well as Brown Bag Films, Europe's leading kids animation studio.

Previously Collins founded Jolt Online Gaming which became one of the pioneering social games publishers in Europe. Jolt was acquired by GameStop (NYSE: GME), the largest video games retailer in the world in 2009 to spearhead their digital media strategy.

As founder and CEO of DemonWare in 2003, he led the company to become the leading online games technology firm in the global console games market. In 2007, DemonWare was acquired by Activision Blizzard (NYSE: ATVI), the world's biggest video games publisher and is now the multiplayer backbone of the billion-dollar Call of Duty franchise


---

Eleonora Andreatta
Director, Rai Fiction


Eleonora Andreatta is the Director of Rai Fiction, the department of the Italian public broadcaster RAI in charge of producing and co-producing TV drama, animation, docudrama and web series, with a yearly output of some 500 hours.
After a degree in Italian Literature at Bologna University, she began her career in media world working for Academy Pictures, a movie distribution company.
She joined RAI in 1995, working as producer, then as responsible for Cinema and Drama programming in Rai1, and later as head of co-productions and TV series in Rai Fiction.
Since September 2012, Eleonora Andreatta is the Director of Rai Fiction, (Rai's Head of Drama), pursuing a policy of product innovation and differentiation. Along the successful production of prime-time domestic drama, where Rai is undisputed leader in Italy, she opened new production lines of series for younger viewers, web series, and high profile projects for an international audience.
---
Elizabeth Dreyer
Head of European co-productions, Gaumont Television

Elizabeth Dreyer is Head of European Co-Productions for Gaumont Television, a division of Gaumont, France's legendary film studio and theater chain. Gaumont began its television activity in 2008 with the creation of Gaumont International Television in the US (Hannibal, Narcos) and Gaumont Television in France; the two divisions were brought under the same banner in 2015 to maximize opportunities on shows originated by both groups. Among the projects Dreyer is overseeing are The Bonapartes, written by Sean Jablonski (Satisfaction, Suits); Spy City, by acclaimed UK novelist William Boyd; 1001, by Lars Lündstrom, creator of Sweden's Real Humans; and Crosshair, by Ken Sanzel (Numb3rs).

A seasoned film and television executive with experience spanning acquisitions, development, production and sales, Dreyer joined Gaumont Television from Velvet Calico Films where she served as president, consulting and advising a variety of clients in feature film, animation, and television. Prior to that position, she was vice president, development and acquisitions, at Liaison Films, Focus Features' Paris-based subsidiary, sourcing European-originated projects for production by Focus. Dreyer began her career with Miramax Films in acquisitions, buying independent and foreign films while based in New York and then London, ultimately being promoted to vice president.

---

Estelle Lloyd
Founder, Azoomee

Estelle Lloyd is the founder of Azoomee, a kids entertainment and learning service that gives access to the best videos, games, tutorials, learning and creative tools through a single destination online platform. It delivers tailored, age-appropriate material that changes and develops as the child grows. The company works with the best partners and engineers to create an environment which is ad-free and safe from the threats of the wider internet. The NSPCC is the company\'s Founding Partner and advisor on best-in-class technical safety and parental controls. Azoomee will be available on most devices in early 2016.

Although born in France, Estelle spent most her career in New York and London. After early work in investment banking, Estelle founded VB/Research, her first start up in 2006 which was subsequently sold to Centaur Media plc. Estelle is also an angel investor, non-executive board director and advisor to various start-ups and charities.


---

Faith Penhale
Head of drama, BBC Cymru Wales

Faith Penhale is a graduate of Bristol University where she studied Drama, she then went on to complete a post graduate degree in journalism at City University. After a brief spell working as a journalist Faith moved back into television, working as a researcher for BBC Features and Events department on a slate of factual entertainment programming. She then moved back into Drama and started working as a script editor on Doctors and then EastEnders.

Faith left the BBC in 2001 and joined Kudos Film and Television to script edit Series 2 and 3 of the Award winning series for BBC One's Spooks. During her 10 years at Kudos she worked as head of development, producer, executive producer and finally creative manager.

She joined BBC Cymru Wales as Head of Drama in 2011.

---
Fleur De Force
Vlogger,

Fleur De Force is one of the most successful beauty and fashion vloggers in the world. She started making videos on YouTube in September 2009, and has been building her global audience ever since. Her You Tube channel subscribers now stand at over 1.1 million bringing her into the top 1% google approved You Tubers in the beauty vertical.  Her chatty, informative and accessible videos see her looking at her favourite beauty/fashion trends, products and advice and currently attract over 4 million views per month and some 135,000,000 views since she started. In addition to her You Tube channel, Fleur is an avid blogger – her blog attracts over 100,000 unique visitors per month. She has worked with some of the biggest brands in the world including Starbucks, Coca Cola, P&G and Sainsbury's (for whom she and her husband have a weekly show on the Sainsbury's You Tube channel). She is a regular speaker at trade events including Beautycon and Vidcon and has been featured inCosmopolitan, Miss Vogue, Company, Sunday Times Style and Channel 4 news.

Foz Allan
Series producer,




Frances Hopkinson
Executive producer,




Frank Spotnitz
Chief executive, Big Light Productions

Award-winning American writer and producer Frank Spotnitz is the Chief Executive of Big Light Productions, a London-based production company, which creates and oversees a diverse slate of international television series including drama, comedy and documentaries. His 20+ year career in television includes creating, writing and producing series with networks, cable, streaming and other production companies all over the world.

He executive produced and wrote several episodes of the Amazon drama series The Man in the High Castle, based on the classic alternative history novel by Philip K. Dick. It is a co-production between Big Light, Scott Free and Headline and launches on November 20 in the US, UK, Germany and Austria. Spotnitz developed the series, which debuted in January 2015 to strong support from audiences who made it the most viewed pilot in Amazon's history. The Los Angeles Times described the pilot as "provocative" and "smartly adapted by The XFiles' Frank Spotnitz." The UK's Telegraph said it was "absorbing" and Wired called it "must-see viewing." Entertainment Weekly said it was "engrossing" and "a triumph in world-building," cheering "The Man in the High Castle is king." Spotnitz created and co-wrote the forthcoming series Medici: Masters of Florence, produced with Lux Vide Productions for RAI, Italy's largest broadcaster. The cast of the epic series is top-lined by Richard Madden and Dustin Hoffman. He recently executive produced (and wrote episodes of) season three of Studio Canal/Tandem's international thriller Crossing Lines, which is currently airing in Europe and stars Goran Visjnic, Elizabeth Mitchell and Donald Sutherland. In 2012, Spotnitz created, wrote and executive produced the international spy drama series Hunted for BBC1 and HBO/Cinemax starring Melissa George. His additional writing and producing credits include counter-terrorism drama series Strike Back (HBO/Cinemax, Sky), action series Transporter: The Series (TNT),
ABC's mystery series Night Stalker (ABC) with Stuart Townsend and Gabrielle Union, Michael Mann's crime series Robbery Homicide Division (CBS), unconventional heroes comedy-drama The Lone Gunmen (Fox), sci-fi drama Harsh Realm (Fox), and crime thriller Millennium (Fox). Spotnitz served on The X-Files for eight of its nine seasons after joining the show in 1994. He directed two episodes and wrote or co-wrote more than 40 installments of the series, including the Emmy-nominated "Memento Mori" with Carter, Vince Gilligan and John Shiban in 1997. He served four years as executive producer and three years as president of Chris Carter's Ten Thirteen Productions. He was a producer and co-writer of both X-Files feature films, Fight the Future (1998) and I Want To Believe (2008). Spotnitz shares three Golden Globes for Best Dramatic Series and a Peabody
Award for his work on The X-Files. He was also nominated for an Emmy Award for writing and three times for Outstanding Drama Series.

In 2013, Spotnitz founded Big Light Productions Ltd., under whose banner he has produced The Man in the High Castle, Medici: Masters of Florence, Crossing Lines season 3 and Transporter season 2. Big Light signed a first-look distribution deal with Tandem/Studio Canal in April 2014 and has since become one of the fastest-growing independent production companies in Europe. Born in Japan, Spotnitz received a B.A. in English literature from UCLA and an M.F.A. in screenwriting from the American Film Institute. Spotnitz lives in Paris with his wife, children, two dogs, a ferret, a fish and a hamster.


---
Fredrik Luihn
Head of acquisitions, NRK

Fredrik Luihn is head of acquisitions at the Norwegian Broadcasting Corporation (NRK). He graduated with a Masters in Economics at the University of Oslo, and has worked in different capacities at NRK since 1994, the last six years heading the Program Acquisitions unit.

---

Gareth Neame
MD, Carnival Films


---
Genevieve Dexter
CEO, Eye Present


---

Giles Drew
Senior vice president, multi-channel networks, RTL Group

Giles Drew is Senior Vice President Multi-Channel Networks at RTL Group, Europe's leading entertainment network and global force in online video. Giles spearheaded the digital transformation strategy of the group, primarily through the acquisitions of StyleHaul and BroadbandTV, and helped to establish RTL Group as the leading player in the MCN space globally, with over 8bn video views per month. Giles now works closely with the group's portfolio of digital video investments to secure its position a leader in the global online video market. In addition to his position as SVP MCNs, Giles is a board member of BroadbandTV, Stylehaul and Yoboho.

Greg Brenman
Co-Founder , Drama Republic

Greg established Drama Republic with his long-term colleague Roanna Benn in January 2013.

The company's first production, with Greg as Executive Producer, was Hugo Blick's award-winning The Honourable Woman, an eight-part political thriller for BBC / SundanceTV. The show transmitted in the UK and around the world, garnering awards recognition from the Golden Globes, RTS and BAFTA among others. In 2014, Drama Republic also produced the second series of the extremely popular E4 teen drama My Mad Fat Diary, written by Tom Bidwell and produced in association with Tiger Aspect.

Most recently, the company has produced the BBC One hit show Doctor Foster, a psychological drama by award-winning dramatist Mike Bartlett, which attracted both glowing press reviews and huge audience figures. Earlier in 2015 Greg also executive produced a star-studded adaptation of An Inspector Calls for BBC One, featuring David Thewlis, Miranda Richardson and Ken Stott.
Before founding Drama Republic, Greg produced over 400 hours of popular and critically acclaimed TV drama with Tiger Aspect Productions. From Peaky Blinders, Ripper Street, Prisoners Wives, and Robin Hood through to Secret Diary of a Call Girl, Omagh, White Girl, Kid in the Corner, Low Winter Sun and the multi BAFTA & Oscar-nominated Billy Elliot, Greg spearheaded a huge range of commercial and critical successes. His commitment to producing high quality drama for the UK and international markets continues in Drama Republic.


Greg Phillips
President, Content Television and Digital

Charged with heading up Content Television and Digital, Greg is responsible for managing all strategic business matters whilst driving the growth of the company in the international market. Overseeing all programme acquisitions, sales, and marketing strategies across all media and genres, Greg directs the distribution of more than 5,200 hours of diverse programming.

With offices in London, Los Angeles, and Toronto, Content Television and Digital distributes a wealth of hit programming including primetime dramas Slasher, written and created by Aaron Martin (Killjoys, Being Erica) and starring Katie McGrath (Jurassic World, Dracula, Merlin); Line of Duty, written by Jed Mercurio (Bodies) and starring Martin Compston, Lennie James, Keeley Hawes and Vicky McClure; The Syndicate, written by Kay Mellor (Fat Friends); The Great Train Robbery, written by Chris Chibnall (Broadchurch); The Driver, from Danny Brocklehurst (Clocking Off) and starring David Morrissey (The Walking Dead); and Alex Gibney's Primetime Emmy nominated special Going Clear: Scientology and the Prison of Belief.

Prior to joining Content Media Corporation in 1999, Greg headed up Worldwide TV Distribution for Southern Star, Australia's leading producer and distributor of television programming. With more than 30 years' experience in the industry, Greg has also held senior positions including President, Worldwide Distribution at MTM International; Managing Director, Europe at CBS Broadcast International; and Director of International Theatrical Sales at Goldcrest Film and TV.

---

Gub Neal
Creative director, Artists Studio

Emmy® award-winning producer, Gub Neal is Creative Director at drama production label Artists Studio.

Artists Studio produces critically acclaimed hits such as The Fall, starring Gillian Anderson (The X-Files, The Last King of Scotland) and Jamie Dornan (Fifty Shades of Grey, Once Upon a Time). Created and written by Alan Cubitt, the series was one of BBC Two's highest performing dramas of 2014.

Gub co-founded Artists Studio in February 2009, alongside Justin Thomson-Glover and Patrick Irwin and previous credits include Combat Hospital for ABC and Thorne for Sky UK.

Together Gub, Patrick and Justin formerly ran drama producer Box TV where credits included; Trust, Gunpowder Treason and Plot, No Direction Home, The Last Enemy, Wind in the Willows (both BBC/WGBH) and the Prix Italia winning Sunday. He finished Combat Hospital for Global TV in Canada and ABC in the US, which he worked on as both executive producer and writer in 2011.

Prior to Box TV, Gub was Head of Drama at Channel 4 and also a Controller of Drama at Granada where he co-created Cracker and won an Emmy for Prime Suspect. Highlights at Channel 4 included Queer As Folk, Young Person's Guide to Becoming a Rockstar and the prestigious millennium show Longitude.

Artists Studio is part of Endemol Shine Group.

---
Gwawr Martha Lloyd
Drama commissioner , S4C

Gwawr Martha Lloyd is the Drama Commissioner at S4C and oversees a drama slate including detective series Y Gwyll/Hinterland which is now broadcasting across Europe, America and Australia, and the current cinematic re-make of Under Milk Wood starring Rhys Ifans, being filmed back to back in English and Welsh. Gwawr joined S4C as commissioner in 2012 from the BBC where she was a Drama Producer and worked on many popular drama series'. She was the Assistant Producer on the BBC1 series Mistresses, and was involved in developing projects and talent within BBC Wales' drama department. S4C's slate includes returnable drama series, mini series, single dramas, films, multi-lingual projects and online drama content. Forthcoming productions include RomCom series Cara Fi (Love Me), the return of hit thriller 35 Diwrnod (35 Days) and the second series of Y Gwyll/Hinterland.

---

Hans Rosenfeld
Screenwriter, The Bridge


---
Harlan Coben
Executive producer, The Five

The Five will be the first original story Harlan Coben has written exclusively for the screen. Not based on a novel, The Five promises to be an entirely new and original treat for Harlan's legions of fans while, at the same time, introducing many more to his unique blend of thrills, humour and suspense.

With over 60 million books in print worldwide, Harlan Coben's last seven consecutive novels, Missing You, Six Years, Stay Close, Live Wire, Caught, Long Lost and Hold Tight all debuted at #1 on the New York Times bestseller list. Harlan's books are published in 43 languages around the globe and have been number one bestsellers in over a dozen countries.

Winner of the Edgar Award, Shamus Award and Anthony Award – the first author to win all three – international bestselling author Coben's critically-acclaimed novels have been called "ingenious" (New York Times), "poignant and insightful" (Los Angeles Times), "consistently entertaining" (Houston Chronicle), "superb" (Chicago Tribune) and "must read" (Philadelphia Inquirer).

Born in Newark, New Jersey, Harlan is a graduate of Amherst College where he studied political science. He resides in New Jersey with his wife, Anne Armstrong-Coben MD, a paediatrician, and their four children.

---

Helena Danielsson
Executive Producer, Brain Academy

Award-winning producer Helena Danielsson established Hepp Film in 2003 after a 15-year-long career in the Scandinavian and European film & TV industry. She has worked for companies like Sonet Film – the pan Scandinavian distributor/producer – and Zentropa, as well as public broadcaster SVT, producing original drama series. In 2014 she joined the newly launched production company Brain Academy, focusing on international scripted content. BA is part of Nice Ent Group.

In 2015 she produced the highly anticipated The Childhood of a Leader by Brady Corbet, starring Bérénice Bejo, Liam Cunningham, Robert Pattinson and Stacy Martin. Premiering in Venice it won the "Luigi De Laurentiis" Award for Best Debut Film and Best Director (Orizzonti section). Protagonist Pictures is the international sales agent. In 2012 Danielsson was awarded a European Film Academy Award - Prix Eurimages and was shortlisted for an Oscar. Danielsson is a board member of the European Film Academy, an ACE member and alumni of Inside Pictures.

---
Henrik Pabst
Managing director, Red Arrow International


Henrik leads Red Arrow International, the Group's TV distribution division across scripted, factual and formatted shows. The company is also a major co-producer of global entertainment.

Henrik previously led the company's international format acquisitions, before becoming Deputy MD, and then Joint MD of the company responsible for Global Format & Factual Distribution. He took over sole responsibility for the company in November 2014.

Prior to joining Red Arrow in 2011, Henrik worked for IMG Media as Vice President of Entertainment and Business Development for the German, Austrian, Swiss, and Benelux markets. He has also worked in TV production and development, particularly within the areas of sports, formats and non-fiction, including Head of Production and Editorial at Tonix Pictures and a producer at H5B5 Media in Munich.

Henrik is on the board of Red Arrow Entertainment Group.
---

Hilary Strong
CEO, Agatha Christie Limited

Hilary Strong is the CEO of Agatha Christie Limited, the company that owns, controls and manages the works of Agatha Christie. She is responsible for the exploitation of all of Agatha Christie's 80+ books and short stories and 19 plays around the world.

Working with the biggest names in film, television, publishing, stage and now digital, ACL ensures that Christie's work continues to reach new audiences in innovative ways and to the highest standard. Most recent projects include the global publication of the new Poirot novel The Monogram Murders by best-selling crime writer Sophie Hannah, and BBC One adaptations of Partners in Crime and And Then There Were None, both co-produced by Agatha Christie Productions. Hilary holds an Executive Producer credit for both for shows.

Partners in Crime starring David Walliams and Jessica Raine, launched this year on BBC One. The six-part drama drew an audience of over 5 million viewers and confidently doubled the channel's slot average.

And Then There Were None, the best selling crime novel of all time, went into production this month, the first time the book will be adapted into a major television series. With an illustrious cast in place, Mammoth Screen and Agatha Christie Productions have begun filming a three-part adaptation of the author's masterwork, by Sarah Phelps (The Casual Vacancy, Great Expectations) for BBC One.

Hilary has successfully brokered numerous deals on other titles, which will be announced later this year. Agatha Christie's Poirot: Curtain, Poirot's Last Case has been nominated for an EMMY in outstanding television movie category.


Huw Samuel
Digital content creator,

Huw has made a career out of Vine working with brands such as EA Games, MTV, The BBC and Lionsgate studios, subsequently making him the most hired UK Viner with a massive 125 million loops and 200,000 followers on his Vine channel alone. Huw is also an accomplished film director with over 30 short films and music videos under his belt. Huw is currently working on his debut feature film due to begin production in 2016.

Ian Samuel
Managing director brand solutions, Rightster

Ian Samuel is managing director of brand solutions for Rightster and is responsible for managing the company's partnerships with huge global brands such as Turkish Airlines and Microsoft Lumia. Ian's role includes the development and delivery of YouTube channel strategies and multi-platform activations, as well as working with prominent vlogger talent. Ian was previously senior vice president international, for Base79, which was acquired by Rightster in July 2014. In this role, Ian oversaw Base79's global brand-facing team, commercial strategy and operations.


James Baker
Managing director, Red Arrow UK and Global Scripted Strategy

As Managing Director, Red Arrow UK and Global Scripted Strategy, James leads the Group's global scripted development and production strategy, and manages Red Arrow's portfolio in the UK.

Prior to Red Arrow, James spent 11 years at Sky, including two stints as Controller of Sky One and finally as Managing Director, Networked Media. After leaving Sky in 2007, James worked with media private equity group Fleming Media before joining Current TV, Al Gore's groundbreaking web and TV network as UK General Manager.

James has over 20 years of experience leading commissioning and channel management at MTV Networks and BSkyB, in particular spearheading Sky's move into original commissioning and co-production across drama, comedy and entertainment.

James is on the board of Red Arrow Entertainment Group.

---

James Dormer
Executive producer ,


James Dormer is executive producer and lead writer of Beowulf. Prior to this he was the lead writer and Co-Executive Producer of the Sky/HBO Cinemax show Strike Back for its last two series. He has also written episodes of Wallander, Musketeers, Sinbad, Spooks and The Fixer as well as the Nicholas Cage film Outcast. Before working in film and television James was a diplomat and ministerial speechwriter. 
---
James Stafford
Senior Vice President, Europe, StyleHaul



Jamie Spafford
Co-founder, SORTEDfood

SORTEDfood is a global movement of over a million people who share a passion for food, friends and laughter. From absolute cooking beginners to kitchen pros, SORTEDfood is the place to learn how to cook your way, share inspiration around recipes and have a laugh with friends all around the world.


Jan Mojto
CEO, Betafilm


---

Jana Bennett
President & general manager, HISTORY

Jana Bennett was named President and General Manager of HISTORY® in September, 2015. In this role, Bennett is responsible for overseeing all strategic planning, programming, marketing and brand development for HISTORY and H2TM. Bennett joined A+E Networks as President of FYITM and LMN® in June 2013. In that role, she oversaw two of the fastest growing networks in the A+E portfolio.

Under Bennett's leadership, FYI was rebranded from BIO on July 8, 2014 in the U.S., September 1, 2014 in Canada and on October 6, 2014 across the Southeast Asian markets. In its first year on air FYI experienced double-digit ratings growth, led by the introduction of groundbreaking new hit series, including Married at First Sight, Arranged, Seven Year Switch, Tiny House Nation, Tiny House Hunting and Man vs. Child: Chef Showdown. FYI has also become the number one upscale entertainment network on ad-supported cable and 1Q15 and 2Q15 were the network's best quarters since its rebrand among Adults 25-54.

Bennett also spearheaded the reinvention of the LMN brand, introducing new original unscripted series to the portfolio, including the new hit series Escaping Polygamy, I Love You But I Lied and Monster.

---

Jane Tranter
CEO, Bad Wolf

In 2000 Jane was appointed the BBC's first Controller of Drama Commissioning, leading the team that was credited with modernizing and reinventing the BBC's drama output with pieces ranging from Spooks to Bleak House, State of Play and Doctor Who. In 2006 she was made Controller of Fiction, adding BBC Films, Programme Acquisition and Comedy Commissioning to her responsibilities. In 2009 she received BAFTA's Special Award in recognition of her creative contribution to the television industry.

For the past six years Jane has been based in America where she headed BBC Worldwide's Los Angeles production arm, with a remit to reformat BBC IP for US television. In 2012 she launched Adjacent Productions, a label to make American scripted and unscripted programming. Whilst there Jane has produced over 800 hours of television including a revitalized 12 seasons of Dancing with Stars, the US reformat of Strictly Come Dancing, Top Gear US for History, Ladies of London for Bravo, Da Vinci's Demons for Starz and for HBO is currently in post production on the mini-­-series Crime and Getting On.

In August 2015 Jane partnered with long-­-time collaborator Julie Gardner to start Bad Wolf – an independent production company based in South Wales and Los Angeles to make high end drama for global audiences.

---

Janni Helleskov
Producer, Eyeworks Scandi Fiction

Janni Helleskov is a Danish producer at Eyeworks Scandi Fiction.

Janni has been producing Danish TV series for 12 years, from comedy and satire to children series and prime time long-running series, such as Lulu & Leon and Lulu – The Bankrobber's Wife.
She has also co-produced several feature films.

She is currently working closely with writer and creator Torleif Hoppe on producing an international character-driven crime story for Danish broadcaster TV2.


Jeff Norton
Writer and producer, Awesome

Jeff Norton is a writer-producer and the founder of Awesome, a creative incubator. He is the author of the award-wining 'MetaWars' books (Orchard), 'Memoirs of a Neurotic Zombie' (Faber) and his upcoming debut picture book, 'Stomp School' (MeBooks). He's also the creator of the best-selling 'Princess Ponies' series (Bloomsbury) and the cult-hit young adult novel 'Drummer Girl' (Bonnier). Jeff is currently executive producer on new pre-school TV show 'Trucktown' (Nelvana) based on the best-selling books by Jon Scieszka.

Previously, Jeff ran the Enid Blyton literary estate. Before moving to the UK, Jeff worked in creative development in Hollywood and produced the award-winning 'Choose Your Own Adventure' interactive movie featuring William H. Macy and Frankie Muniz.


---

Jens Richter
CEO , FremantleMedia International

As CEO FremantleMedia International (FMI) Jens oversees the global distribution of FremantleMedia's finished programming and home entertainment catalogue, manages the sales and acquisitions teams across the US, UK, EMEA, Asia and Australia and drives FMI's content acquisition strategy.

Richter joined FMI from Red Arrow where he was Group Director and MD of Red Arrow Entertainment Group. He was instrumental in building RAEG into a global production and distribution group, packaging, co-financing and facilitating the UK and US scripted slate for the international market. Richter was also MD of Red Arrow International (RAI) and turned into an international distribution house, with a catalogue of more than 500 titles across all major genres.

Prior this, Richter served as Managing Director for Beta Film, directing all sales, marketing and content acquisition as well as deficit financing and co-financing.  He joined the business from Prisma Sports & Media where he was Senior Vice President. Based in London, Richter created new programming concepts around emerging digital infrastructures and a new digital distribution business for sports/sports-related content.
He began his media career as a Production Manager at advertising production Bliss, before joining the sales team at BetaFilm,, where he negotiated a number of multi-year and multi-territory deals across Europe, Asia and Latin America.

---

Jeppe Gjervig Gram
Creator and writer,


---

Jesse Cleverly
Creative Director, Wildseed Studios

Jesse Cleverly is Creative Director and Co Founder of IP Incubator Wildseed Studios. Wildseed Studios invests into the development and production of microbudget feature films and scripted comedy series from emerging digital creators.

Wildseed's first feature Hungerford, directed by 19 year old Drew Casson, premiered at the BFI (making him the youngest director in history to do so), Won Best Horror Sci Fi and Berlin Independent Film Festival and Best Actress at Porto. Wildseed has a slate of this short of film in the pipeline.

Wildseed Comedy, the UK's biggest independent OTT comedy channel, currently carries nine digital original scripted comedy series in live action and animation with many more in various stages on development and production.

Jesse also works as a writer. He adapted James Meeks acclaimed novel The People Act of Love with writing partner Jack Davenport into a feature, which was sold to Warner Brothers on behalf of Johnny Depp\'s production company Infinitum Nihil. Jesse has also created and sold a number of scripted series in North America.

Prior to this Jesse Worked at the BBC where, among other things, he worked at BBC Films, during which period he booked writer Steven Knight to write a film about the trafficking of women which went on to become the film Eastern Promises starring Naomi Watts and Vigo Mortenson.



---
Jessica Symons
Head of children\'s, Channel 5


---

Jim Chapman
Vlogger,




Jo Porter
Director of drama, FremantleMedia Australia

Jo Porter is FremantleMedia Australia's Director of Drama and has lead the establishment of its Drama team.  Porter, a multi-award winning producer, is currently focused on developing a range of returning and stand-alone drama series. Series one of Wentworth, a reimagining of the Prisoner series, set new records when it premiered in 2013; achieving the highest ever ratings for a drama series on Foxtel and is the highest rating Australian show on UK primetime since 2002. Wentworth has sold to over 80 territories and being remade in 2 other languages and counting. It has also received great critical acclaim and many industry awards. Porter created and executive produced Wonderland, for Network Ten. The launch episode of Wonderland was the highest premiere for a new series on Ten during 2013. Currently she is in production on a tele-movie for Network Ten, based on Princess Mary of Denmark, Wentworth series 4 and continues at the helm of iconic drama Neighbours. Prior to her time with FMA, she produced five drama series for the Seven Network, including All Saints, Always Greener and Packed to the Rafters.

---

Joel Denton
Managing director, international content sales and partnerships , A+E Networks

Based in London, Joel manages A+E Networks' content distribution and format licensing activities outside the US. Working with the company's Regional Managing Directors in London and Singapore, he oversees a sales staff based in New York, Los Angeles, London and Singapore. Mr. Denton is charged with developing and implementing sales strategies for A+E Networks' 11,000+ hour library which features content from leading US cable channels, A&E, HISTORY, Lifetime, H2, FYI and LMN. The A+E Networks catalogue comprises acclaimed factual and scripted content across a range of genres. Hit series from A+E Networks include Pawn Stars, The World Wars, Dance Moms, Duck Dynasty and a library of Lifetime Original Movies.

Joel helps to facilitate international co-productions, pre-sales, and distribution for scripted series, mini-series and movies from A+E Networks. Most recent scripted projects in development include the Lifetime series, Un-Real, from Executive Producer Marti Noxon, starring Shiri Appleby; the Lifetime Original Movie Whitney, marking the directorial debut of Angela Bassett; and the HISTORY mini-series, Sons of Liberty.

Prior to his current role, Joel had been serving as a consultant to A+E Networks, advising on international program strategy and distribution. He also held consultancy roles for several media companies, including BskyB and Fremantle Media Entertainment. Previously, Joel served as Managing Director for Red Arrow Entertainment Ltd., a subsidiary of ProSiebenSat1.de, which he founded with James Baker. At Red Arrow, he acquired majority shareholdings in Mob Television, CPL, Endor and NERD, and established Red Arrow Entertainment Ltd and Red Arrow Factual.

Joel also served as President, International Sales & Production for Hallmark Entertainment, providing strategic direction for the company's sales efforts. In addition to forging output deals with a number of major European broadcasters, he also drove business development for the pay-TV channel, Hallmark Network.

John Lanchester
Author of Capital,


---
Johnathan Young
Executive producer, original series, HBO Europe

Johnathan Young is a producer and executive producer with a long history in the television industry. In 2014 he produced THE MILL for Channel 4, prior to which he spent two years in the BBC Drama Department as Executive Producer, simultaneously overseeing their two long-running one-hour dramas, CASUALTY and HOLBY CITY – 170 episodes in all. Both shows received BAFTA nominations during this time.

From 2005 to 2011 Johnathan was Head of Drama at major independent Talkback Thames, part of the Fremantle group, where he oversaw 400 episodes of its long-running show THE BILL, winning BAFTA and Royal Television Society awards. He has also collaborated internationally with other Fremantle companies, such as Teamworx in Germany, on the miniseries THE SINKING OF THE LACONIA. Earlier in his career Johnathan held positions as production manager, first assistant director, director and commissioning editor.

---
Jojo Uimonen
Producer, Dionysos Films

Jojo Uimonen recently joined Dionysos Films and works as a producer, also in charge of marketing and international operations.
Prior to joining Dionysos, Uimonen has had 15 years of experience in film distribution, including a position as Marketing Manager for Warner Bros. Pictures.
She has worked with over 200 film releases, including both international and domestic productions. Jojo Uimonen is also a board member of the Kino Tapiola cinema, and of the Espoo Ciné International Film Festival.

---

Jonathan Cavendish
Producer, The Imaginarium Studios

Jonathan Cavendish is an award-winning Producer and co-founder of The Imaginarium Studios, a leading Performance Capture studio and production company, founded alongside Andy Serkis in 2011.

Cavendish's first film, December Bride, won 21 international awards including a Special Jury Prize at the European Film Awards. He followed this with a chain of successful films, including A Man Of No Importance, Ordinary Decent Criminal and Gangster No.1.

Cavendish also produced Bridget Jones's Diary, grossing $290 million worldwide, and the Academy Award-winning Elizabeth: The Golden Age, starring Cate Blanchett. In 2011, Croupier, starring Clive Owen became the most successful independent film release of the year in the U.S.

He is currently producing a version of Rudyard Kipling's The Jungle Book alongside Warner Brothers Studios, with Andy Serkis directing, and working with Double Negative TV on Fungus the Bogeyman for broadcast on Sky, Christmas 2015.

---

Jonathan Joly
Vlogger,

Jonathan films, edits and uploads a video every single day giving an insight into his family's life. Over the past 6 years the SACCONEJOLYs have accumulated over 2 million subscribers who generate 21 million views a month.


Jules Coke
Producer/showrunner, Eye Present


---
Justin Thomson-Glover
Founding director, Far Moor


---

Karen Thrussell
Executive producer, Mammoth Screen




Karni Ziv
Head of drama and comedy, Keshet Media Group

Karni Ziv is one of the most experienced and highly esteemed women in Israeli media.
Ziv joined Keshet Media Group in 2013 and in her current position, she heads Keshet Broadcasting's Drama and Comedy Division, and is responsible for the development and management of creative processes in all of Keshet's scripted productions. She also supervises content-related and creative aspects for all of Keshet's international Drama collaborations.
Ziv began her professional career in 1992 by joining Israel cable company ICP as script writer and editor at the Israeli Children's Channel. In 2000 she became CEO of Israel's largest children's channel and was also responsible for acquisition of international content, production of original content, and establishing content strategies for the children's channel. She also founded Logi, the first "edutainment" channel in Israel.
In 2004, Ziv was appointed Deputy CEO for content at Noga Communications, and managed three channels.
In 2007 Ziv became Director of the Israeli cable company HOT's Content Division, and for three years, supervised over 150 content channels. She was responsible for channel and content acquisition strategies; oversaw the development of all the company's original content, including dramas, films, documentary series, and children's productions; and expanded the company's successful VOD infrastructure.
In 2010, she became Deputy CEO of Content at Israel's 2nd largest commercial channel – Channel 10 – where she supervised large reality brands (Survivor, Beauty and the Geek, Extreme Makeover, among many other credits), game shows (including Who's Still Standing which was sold extensively to international territories), and dramas (Allenby, Hostages, Friends).


Karoline Leth
Producer,


---

Kary Antholis
President, HBO miniseries and Cinemax programming


Kary Antholis is president, HBO Miniseries and Cinemax Programming, for Home Box Office, responsible for overseeing the development and production of HBO miniseries and Cinemax original programming. He was named to the Miniseries position in October 2008 and added the Cinemax Programming responsibilities in 2011.
Most recently, Antholis was program executive on the six-part miniseries Show Me A Hero from producer David Simon, as well as the four-part miniseries event Olive Kitteridge, adapted from the Pulitzer Prize-winning novel by Elizabeth Strout and starring Frances McDormand. Simultaneously, he oversaw the adaptation of J.K. Rowling's best-selling novel The Casual Vacancy in addition to the Cinemax original series The Knick, now in its second season, from director Steven Soderbergh and starring Clive Owen.
Previously, he supervised development and production of the Golden Globe® and multiple Emmy®-winning miniseries Mildred Pierce, starring Kate Winslet; the multiple Emmy®-winning miniseries John Adams and Generation Kill; the epic 10-part event The Pacific; and Strike Back, now entering its fourth season, and Banshee from executive producer Alan Ball, now entering its third season, both for Cinemax.
Currently, Antholis is serving as program executive for the upcoming HBO adaptation of the BBC original miniseries Criminal Justice, from director Steven Zaillian; the six-part miniseries Lewis and Clark, starring Casey Affleck and Matthias Schoenaerts; and the forthcoming original Cinemax programs Outcast, from The Walking Dead creator Robert Kirkman, as well as the 1970s period drama Quarry.
Antholis first joined HBO in 1992 as director, Documentary Programming, where he oversaw the development and production of HBO documentaries and acted as program executive on award-winning documentaries such as Educating Peter, The Broadcast Tapes of Dr. Peter and Gang War: Bangin' in Little Rock.
He left HBO in 1994 to produce and direct the documentary One Survivor Remembers, which debuted on HBO and won an Oscar® and a Primetime Emmy® in 1995. In 2012, One Survivor Remembers was one of 25 titles added by the Librarian of Congress to the National Film Registry, an honor given to "culturally, historically or aesthetically" significant American films. He also created and was executive producer of The Cape, a one-hour drama syndicated during the 1996-97 television season.
Antholis rejoined HBO in April 1997 as a consultant on the Emmy®-winning miniseries From the Earth to the Moon. He was promoted to vice president, Original Programming, Drama Events, in 1998, responsible for overseeing the development and production of drama programming for HBO, and worked as a program executive on the miniseries The Corner during that time. In 1999, Antholis was made vice president, HBO Films, supervising such projects as Wit and The Gathering Storm, and was named senior vice president, HBO Films & Miniseries, in 2004, serving as program executive for the multiple Emmy® winning miniseries Angels In America among others.
He started his television career in production as vice president, Business Affairs and Documentary Production for ZM Productions in 1990. Previously, Antholis practiced law and taught history.
Antholis is a member of the Academy of Motion Picture Arts & Sciences, the Writers Guild of America, the Directors Guild of America as well as the Bars of New York, New Jersey and the District of Columbia.
He holds a BA in History and French Literature from Bowdoin College, an MA in European History from Stanford University and a JD from Georgetown University.
---
Kat Hebden
MD, Shotglass

Kat Hebden, MD Shotglass Media will talk about the shifts in content consumption underway in the digital landscape. Specifically the new ways audiences engage with content around large scale live events, and the unique opportunity this presents brands to interact with fans; as evidenced by the phenomenal growth of The Football Republic, the Shotglass owned football network.


Kate Croft
Executive Producer, Artis Pictures

Kate set up Artis in 2012 and signed a first look Overhead deal with Lookout Point and BBCW in 2013 to co develop and co produce ambitious authored British drama for the international market. The Collection is Artis' first project to go into production and came from an original idea of Kate's. Artis slate is a mixture of originations and writer driven projects, including work by Andrew Davies, and Lizzie Mickery.

Prior to setting up Artis, Kate worked for the Shed Media Group for 2 years, based in Scotland developing new drama including YOUNG JAMES, for BBC1. Before that Kate was head of drama development at Monogram Wark Clements and then IWC, a subsidiary of RDF (now Zodiak) where she produced amongst others MURDERLAND starring Robbie Coltrane for ITV and the COMING UP series for Channel 4.

Kate began her script editing career at the BBC working on MESSIAH, BBC1. And before that worked in feature films (Scala Productions) and served for one year in the British Army.


---

Katie Newman
Executive producer, ITV Studios


Executive Producer Katie Newman joined ITV Studios in 2013 to set up a new drama unit focusing on high end, returnable series: big ideas, mostly with a twist, that could make a splash in viewing schedules around the globe. Since then they have been commissioned to make Beowulf – a new 13 part drama series for ITV currently in production and have a slate of projects in development.
Previous to ITV Studios, Katie came from UK independent production company Impossible Pictures.
Katie Newman joined Impossible Pictures in 2007 initially as a script editor, then as Executive Producer working extensively across Primeval as well as developing a slate of other high-end drama projects. Katie spearheaded a joint venture between Impossible and Australian company Hoodlum to secure, and then produce, a 10 episode digital series Primeval Evolved, winner of an International Emmy and BAFTA-nominated for Best Digital Series. Katie was a script producer across series 2-5 of the UK production of Primeval and in 2012 she was Impossible's Executive Producer on the 13 episode Vancouver-based spin off, Primeval: New World. Katie was part of the development team that secured the commission for Sinbad. Prior to Impossible, Katie worked for a British charity producing 26 episodes of the Kenyan television series, Makutano Junction, and has worked for companies including Shine, Carlton and Fox Australia as both a writer and producer.
---

Kiho Park
Producer, KBS, Korea




Klaus Zimmermann
General Manager, Dynamic Television

Born in 1966 in Düsseldorf, Germany, Klaus Zimmermann has a DEA degree in general private law (Sorbonne) and a master degree in management science with a special mention for international business studies (Paris Dauphine). He started his career in 1993 at the German company KirchGruppe. For two years, he worked in Munich alongside the company's director of production and distribution, Jan Mojto. He was successively in charge of marketing, international distribution and international productions. In this capacity, he participated on the production of animation films, feature films (such as Pippi Longstocking), television series and features and international co-productions (Le comte de Monte Cristo, Balzac, Les Misérables, etc…). He returns to France in 2002, creating and heading the company Zimt Média, Paris & Munich. The following year, Klaus Zimmermann joins GMT Productions (Lagardère Active) as head of international development and worked on Les Trois Mousquetaires. He was also executive producer of the French TV features Brasier (M6) and Salieri (France 2).

In 2004, he is additionally made Vice President and Director of Operations of Capital Image, a subsidiary of GMT specialized in the financing of international projects for television and cinema. In 2006, he co-founds Zen Productions with Nathalie Drouaire. In this company, he developed, produced and co-produced a number of ambitious projects (Laconia for ARD, BBC and Canal+, The Bible Code for ProSieben and M6, etc…). Nominated four times for the award of 'Best Producer' in Germany for The Patin (2008), Vulkan (2009), Die Grenze (2010) and Borgia (2012) Klaus returned to Lagardère Entertainment from October 2009 to September 2013 as managing director and producer of Atlantique Productions where he initiated, developed, financed and produced several outstanding television programs with the world's leading talent and broadcasters such as Borgia, Transporter, Death in Paradise and Jo. In the beginning of 2014 he started Dynamic Television in Los Angeles with his American partner Dan March and Dynamic Productions based in Paris and Berlin to develop, finance and produce outstanding, high-end drama in television and feature film. His recent projects include 100 Code, Cape Town and Trapped from Baltasar Kormakur and RvK Studios.

---

Kristin Jones
SVP, international programming, development, acquisitions and co-productions, AMC


---
Laurence Jones
Commercial director, Endemol Shine UK

Laurence Jones was appointed Commercial Director of Endemol Shine UK in 2013 and in his role he focuses on growing the company's commercial revenues across all platforms.
As Commercial Director his remit includes overseeing award winning Premium Channel Network (PCN) Endemol Beyond UK, Multi Channel Network (MCN) ChannelFlip and FlipSide which specialises in digital talent representation, as well as overseeing the development and publishing of Endemol Shine UK's digital products such as mobile apps.Recent commercial successes include gaming event Legends of Gaming Live, held at Alexander Palace in September 2015, which was a spin-off from Endemol Beyond's hugely popular Legends of Gaming YouTube channel. He was previously Managing Director of Initial, part of Endemol Shine Group for 11 years, overseeing a period of sustained growth at the company. He was instrumental in the ongoing commercial relationship with Channel 5 for Big Brother, which has included a succession of brand partnerships and product placement deals.Laurence's production credits have included setting up and running major productions such as Fame Academy (BBC One) and UK Music Hall of Fame (Channel 4). He has also led projects such as Initial's bi-annual affiliation with Unicef for Soccer Aid on ITV, which has raised over £18 million for the charity and a range of other commercial partnerships that have delivered significant growth.


Leslie Wai
Digital content creator,

Filmmaker specialising in Editing/VFX and Music Producer, mainly focused on electronic music. Currently working on making content on social media platforms such as Vine, Youtube, Facebook, etc. As well as working on future music releases.


Liam Chivers
Director of OP talent, OP

Liam Chivers is founder and Director of OP, creating & managing business opportunities and career development across entertainment platforms for OP's talent. OP educates global brands and entertainment companies in the value and best practices of brand marketing and content promotions, utilising the modern day mainstream platforms of YouTube and social media. OP is a leading talent management company for the digital age. We are home to the most powerful online influencers. They are responsible for billions of video views on YouTube and millions of followers on social media platforms, making them the most influential channels in the world today in terms of marketing, endorsing products, promotions and events.


Liam Keelan
Director of scripted content, BBC Worldwide

Liam is the Director of Scripted at BBC Worldwide. He leads the team responsible for securing and developing drama, comedy and children's content from BBC Television, UK and overseas indies, BBC Worldwide Productions and original commissions.

War and Peace, Doctor Who, Luther, Ripper Street and Sherlock are just some of the dramas Liam oversees investment into with content partners in the UK. Liam is also responsible for leading BBC Worldwide's scripted coproduction activities and opportunities as well as directing investment into international productions for BBC Worldwide with recent series including Banished and Top of the Lake.

Liam Keelan was previously Global Editorial Director for BBC Worldwide and was responsible for developing a strong editorial and creative vision across Worldwide's entire global channels and branded services portfolio.

Prior to this, Liam was Controller, BBC Daytime from February 2008. Under Liam's tenure, the schedule was revamped, with an emphasis on drama, consumer/current affairs and event-led programming. His commissions included factual events with drama tie-ins such as The Week We Went To War and Land Girls. Other highlights included the Jimmy McGovern drama Moving On, quiz show Pointless, and Father Brown.

Before this, Liam held positions as Controller for Daytime at ITV, Head of Scheduling and Planning for BBC One and Two and Channel Editor at UKTV.

---
Lindsay Goffman
Head of development, 3AD


A producer and executive, Lindsay Goffman is Head of Development for 3AD, a production company established by actor/producer Daniel Dae Kim (Lost. Hawaii Five-0) with a multi-year development deal at CBS Studios.  Under the 3AD banner, Lindsay develops projects for both cable and broadcast, having sold multiple pilots at CBS and the CW.  Goffman comes to 3AD from Gross Entertainment, where she served as Vice President of Development for two and a half years, setting up projects at ABC, FOX, Lifetime and MTV.  Prior to Gross, Goffman was a development executive at FremantleMedia where she helped develop Wedding Band for TBS and Secret Girlfriend for Comedy Central, as well as sold scripts to many premium cable outlets.  Additionally, she produced Dumbstruck, a critically acclaimed feature documentary about ventriloquists that was theatrically released in 2011 by Magnolia Pictures.  For the past several years, she has also been a panelist, speaker and judge at the annual Austin Film Festival.
---
Louise Pedersen
Managing director, Playground Television UK

Louise joined Playground Television UK in March 2015 as Managing Director.

Prior to starting at Playground, Louise was the Managing Director of all3media international for 11 years,. Louise joined 6 months after all3media acquired Chrysalis TV and was charged with building the distribution business. During Louise's time at all3, the distribution company grew substantially and became one of the leading UK distributors, winning the Queen's Award for Enterprise (Export) twice, in 2009 and 2013, and the Broadcast International Sales award, 2011. All3media international was consistently voted in the top three in Broadcast's magazine's distributor peer poll.

Louise chaired PACT's export committee from 2004-2007 and was a member of PACT Council until 2008. She was a mentor on the NESTA scheme in 2011 and 2013 and has also been part of the Skillset creative industries training scheme acting as an individual mentor and an expert contributor to seminars on distribution.

Louise joined all3 from Carlton International where she was Director of Sales, having stared as a Junior Sales Executive in 1990 selling to Scandinavia. As well as managing the sales team at Carlton, Louise oversaw the integration of the Rank and ITC film libraries which were acquired by Carlton in this period.

Her first job in television was as a Research Executive at TAPE Consultancy.

---

Maja Ilsøe
Creator and writer,


---

Malte Andreasson
Deputy CEO and co-founder, United Screens

Malte Andreasson is the deputy CEO and co-founder of United Screens, a digital media company working with rising online creators and talents. United Screens launched in the autumn of 2013 and has since then become the largest MCN in the Nordic countries, working with many of the largest YouTube-channels originated in Sweden, Norway, Finland and Denmark With a background from television, and positions ranging from referee of the local version of Jeopardy to SVP of Scheduling at Sweden\'s largest commercial broadcaster TV4, Malte Andreasson was one of the founders when the online video network United Screens was launched in the autumn of 2013. As deputy CEO of United Screens, he is today engaged in the development of an offer audience and advertising reach to compete with the established media.


Margery Bone
Managing director, Bonafide Films

Producer Margery Bone is managing director of Bonafide Films, a television drama and film production company based in London and Newcastle. Bonafide\'s current projects include The Last Post an original 8x60\' drama for BBC1 by Bafta winning writer Peter Moffat about the British army, following a regiment of Royal military police and their families in 1960\'s Aden, which goes into production next year. Also in development are TV series with writers including Bafta winner Peter Straughan and Mark McLaren, DC Moore and Ben Hervey and directors including Saul Dibb and Miranda Bowen.

Recently Margery produced original 6 part comedy series Undercover starring Daniel for UKTV\'s Dave and Peter Straughan\'s Nosferatu in Love for Sky, which starred Mark Strong that Peter also directed, and exec produced crime drama Talking To The Dead, adapted by award winning writer Gwyneth Hughes for Sky. Prior to establishing Bonafide Films, Margery was a producer at Thomas Thomas Films and Head of development at Tomboy films, as well as producing feature Shooters (Universal).

---

Mario Dubois
Commissioning exec producer independents, CBBC and CBeebies, Interactive




Mark Goffman
Writer and producer,

Mark Goffman is an acclaimed showrunner, producer and writer in Los Angeles. Most recently, he served as executive producer and showrunner for Fox's hit TV series, Sleepy Hollow. Previously, Goffman was executive producer of USA's WHITE COLLAR, and writer for several years on The West Wing. Goffman also ran the writers' room for NBC's Studio 60 on the Sunset Strip. He has worked on more than 150 hours of prime time television, been nominated for two Writers Guild Awards, won a SET Award for promoting Science Technology on Elementary, and one of his episodes of Law & Order: SVU garnered Golden Globe and Emmy nominations for Mariska Hargitay. In 2014, The Hollywood Reporter listed him in their 50 most influential showrunners in the industry.

Goffman's feature directorial debut is Dumbstruck, a documentary about ventriloquists released by Magnolia Pictures. He began his career as a writer in Brussels, for the magazine Commerce in Belgium. He has a masters in public policy from Harvard, wrote speeches for state and federally elected officials, consulted to the U.S. Department of State and the White House. Goffman has a B.A. from Emory University in Economics and Philosophy and served as a Masters Thesis Adviser, Fiction Writing Program, at Johns Hopkins University. His play, Me Too, has run in Los Angeles and Indianapolis. Currently, Goffman is creating new series and writing for Limitless, as part of his overall deal with CBS.

---

Martin Amor
Co-founder , Cosmic Kids


---

Matt Charman
British playwright and screenwriter ,


Matt Charman is a screenwriter and award-winning British playwright, whose productions include three world premieres at the prestigious National Theatre.
His most recent feature, Bridge of Spies, is a Cold War thriller directed by Steven Spielberg and co-written with Joel and  Ethan Coen. The film stars Tom Hanks, Alan Alda and Mark Rylance. Previously, he co-wrote Suite Francaise (2014) with director Saul Dibb, starring Michelle Williams, Kristin Scott Thomas and Margot Robbie.
Charman's current projects include Patriots' Day, directed by Peter Berg with Mark Wahlberg attached to star; a feature film adaptation of his 2013 play, The Machine; and an untitled bank heist thriller to be directed by Matt Reeves. 
Charman's television work includes Opposite Number, a ten-part political thriller being filmed next year. He also wrote the BBC's OUR ZOO (2014) and the ITV mini-series Blackwork (2015), starring Sheridan Smith.
---

Matt Lester
Sales director, SuperAwesome

Matt Lester is the Sales Director at SuperAwesome with 13 years of experience in media and specialising in children\\\\\\\'s digital properties. SuperAwesome is the largest marketing platform for kids with a focus on delivering kids-safe advertising to over 250m users globally. As Sales Director Matt works closely with kids brands, media agencies and publishers to provide highly engaging ways to communicate with kids in the digital space.


---
Matt Strevens
Producer ,

After graduating with honours in English and Drama Matt worked at the National Theatre in various departments before a short spell as a literary agent and then returning to the National as Manager of the NT Studio, the theatre's research and development department for new talent and work. There he ran the prestigious Young Director's Course and worked on residencies with writers from Abi Morgan and David Eldridge to Patrick Marber, Tom Stoppard and Caryl Churchill. He made the move into television as a script editor on EastEnders and then began his producing carer on The Bill. Since then he has produced shows such as MISFITS, SILK, SKINS, AN ADVENTURE IN SPACE AND TIME which was Emmy and Bafta nominated and the Russell T Davies drama CUCUMBER. CAPITAL re-united him with Toby Jones who had previously run Physical Theatre workshops for Matt during his time at the NT Studio.

Médéric Albouy
Head of drama co-productions, France Télévisions


Médéric Albouy, 42 years old, began his career as public opinion analyst for SOFRES Group (now TNS) in 1996.
In 1998 he joined France Télévisions (the french public broadcasting company) to become in 2004 VP audience and market research, working on the projects of new digital channels of the group, as well as storing a major experience in the analysis of all types of programs, specially the future of dramas and series.
In 2008 he was appointed special advisor to the director of France 2, France Télévisions main channel. After different positions in the company, in February 2014 he took up his current role as head of drama and series international coproductions.
---

Mia Stensgaard
Production designer,


---

Michael Towner
Executive producer,

Michael's career at the BBC spans 27 years, starting out as a runner and going onto work in every production job title across a range of output from dramas, sitcoms and L.E to factual and children's shows.

From the beginning, Michael was closely involved with BBC Children's, where he has produced and directed shows including 'Tikkabilla', Blue Peter', 'Xchange', 'Zingzillas', 'Get Your Own Back', the BAFTA-nominated 'Something Special' and 'Gigglebiz', which he created with its star, Justin Fletcher, MBE.

Since 2012 he has been the Executive Producer for Indie content at CBeebies, where recent projects include the brand new 'Teletubbies', 'Melody', 'Twirlywoos,
'Topsy and Tim', 'Magic Hands', 'Mister Maker' and 'Teacup Travels' amongst many others. He has also been co-Exec on the BAFTA, RTS and Freesat Award-winning 'Katie Morag', 'Jamillah and Aladdin' and 'Little Roy', all three of which are co-commissions with sister channel CBBC.


---

Morgan Wandell
Head of drama series, Amazon Studios

Morgan Wandell is a television executive and producer who has extensive experience in all aspects of content development, production, and management. Over his career, he has shepherded numerous acclaimed shows from conception to broadcast, including ABC's family saga "Brothers and Sisters," the award-winning comedy "Ugly Betty," and CBS's crime procedural "Criminal Minds." Morgan also has held key leadership roles in media companies producing cutting-edge nonfiction and new media programming. Currently, Morgan is Head of Drama Series for Amazon Studios, Amazon.com's TV production entity.

Previously, Wandell was an executive producer of ABC's "No Ordinary Family" and President of Berlanti Television, the ABC Studios-based production company behind primetime dramas such as "Brothers and Sisters," "Eli Stone," and "Dirty Sexy Money."

Prior to becoming a producer, Morgan spent many years as a senior development and programming executive at ABC Studios, assembling the creative team that launched international hit franchises "Lost," "Desperate Housewives," and "Grey's Anatomy." Through his vision, the studio expanded its programming slate to include character-based and procedural shows for ABC, such as "Private Practice," "Ugly Betty," and the recent hit "Castle." Breaking with its reputation as an in-house producer, he also led the studio's effort to aggressively sell programming to other outside networks, resulting in Jennifer Love Hewitt's "Ghost Whisperer" and "Criminal Minds" at CBS, "Reaper" for the CW, Lifetime's hit "Army Wives," and first run syndication entry "Legend of the Seeker" among many others. Over the course of four years and principally due to its growing stable of drama series under Morgan, ABC Studios expanded from $400 million in annual production spending to over $1.5 billion per year. A native of Champaign, Illinois, Morgan holds a B.A. in Economics from Claremont McKenna College in Claremont, California.

---

Neil Zeiger
Producer and co-founder, Nevision


Neil Zeiger has been a Producer of top class British drama for over twenty five years, from setting up the BBC's first Drama Department in Belfast in 1980 and producing Kenneth Branagh in his first TV drama, to producing over 100 hours of the BAFTA nominated Ruth Rendell Mysteries for ITV. Neil produced Liam Neeson in the award winning theatrical feature Lamb. He produced the BAFTA nominated documentary on the Bolshoi Ballet and produced The Deadly Game starring George Segal. He then produced Peter Ustinov in Imaginary Friends and Brian Forbes' film Jessie starring Nanette Newman. In addition Neil produced The Negotiator starring Brian Cox, The Secret Adventures of Jules Verne, the series Peak Practice and Rock Face. He was also instrumental in the development of successful ITV series Kingdom starring Stephen Fry and "Collision", a major five part series created and written by Anthony Horowitz.
---

Nick Walters
Founder & CEO, Hopster

Nicholas Walters is founder and CEO of Hopster, the video, play and learning platform for kids aged 2-6.

Founded by Walters in late 2012, Hopster's ground breaking app helps kids learn through the shows they love, combining hundreds of episodes of premium television content with a curriculum of learning interactivity designed for touch screens. The award-nominated app has been downloaded over 500,000 times since launching at the end of 2013, and closed 2014 as one of Apple's select 'Best of 2014' apps. At the end of April 2015 Hopster began rolling out internationally and is now available in over 100 countries worldwide. The London-based startup is backed by UK and international private and institutional investors, including Davina McCall, Tony Orsten (The Imaginarium), Bhavneet Singh (Viacom, Pearson), Sandbox & Co, and the Angel CoFund.

Hopster was recently honoured as one of Kidscreen's 'Hot 50' – ranked by its peers as one of the top 10 hottest digital media players in the kids' industry.
Before founding Hopster Walters spent six years at Viacom International Media Networks. Having joined Viacom as head of strategy and business development for the Emerging Markets region (Central and Eastern Europe, Russia, Middle East and Africa) he went on to serve as General Manager for Russia and CIS. As GM, he established Viacom's first office in Russia and oversaw the launch of a series of channels, including Nickelodeon-HD and Nick Jr.

Walters is a Children's BAFTA Juror (2014) and was named as one of TechCityInsiders's 100 people helping redefine digital business in Britain. He began his career in strategy consulting and holds a BA from the University of Oxford.


---
Nicola Shindler
Executive producer, RED Production Company

RED Production Company was set up by Nicola Shindler in 1998 to work with the best writers on modern, innovative and entertaining programming. The Manchester-based Indie has since produced some of the UK's most popular drama series, working with esteemed writers including Russell T. Davies, Bill Gallagher, BAFTA-winning Sally Wainwright, Danny Brocklehurst and Sean Conway.

RED's TV credits range from Russell T. Davies' award-winning cult hit Queer as Folk for Channel 4, to Sally Wainwright's multi BAFTA award-winning Last Tango in Halifax. Nicola Shindler's award-winning Indie is currently in production on a third series of Wainwright's Last Tango in Halifax, The Driver (BBC) by Danny Brocklehurst, Lenny Henry's Danny and the Human Zoo (BBC) as well as Harlan Coben's The Five (Sky 1).

RED's most recent original dramas include Sally Wainwright's critically acclaimed new crime thriller Happy Valley on BBC One and the gripping mini-series Prey by new writing talent Chris Lunt for ITV, both of which were executive produced by Nicola Shindler. Nicola Shindler was named Female Indie of the Year 2012 by Women in Film & TV and RED was Broadcast Awards' Independent Production Company of the Year in 2013.

Following a partnership deal last year, RED Production Company is now part of STUDIOCANAL's international production network.

---
Niomi Smart
Vlogger,

With a keen eye for fashion, beauty, and food, Niomi's channel is the perfect one-stop place for all things lifestyle.
Niomi shares her own personal beauty regimes and style choices, and also frequently shares her plant based recipes, making her an excellent advocate for all things health and fitness.


Olivier Dumont
Managing director, eOne Family

As Managing Director of eOne Family and eOne Licensing, Olivier Dumont oversees all commercial and creative activities of eOne's combined kids, family and licensing operations, including development, production, sales, licensing and merchandising. He is responsible for developing properties into global TV, home entertainment, new media and consumer product brands, and supervises teams currently based in Canada, UK, USA, Australia and Hong Kong.

Prior to joining eOne, Olivier served as MD of TV-Loonland, overseeing all creative and commercial activities, including sourcing and development of kids and family entertainment properties. He had previously been MD of SIP Animation, where he was responsible for development, financing, production and distribution of animated series such as hit action-adventure comedy series W.I.T.C.H. (co-produced with Super RTL, Jetix Europe, ABC USA and France Televisions) and A.T.O.M. Alpha Teens on Machines (co-produced with Hasbro and Jetix Europe).

Olivier's career in the television and kids programming began in 1993 when he joined Europe Images International, a major distributor of live-action, documentary and animation programming. He also worked at French broadcaster Canal J, where he was responsible for acquisitions and co-productions and oversaw the complete revamping of the broadcaster's line-up in terms of programming composition and scheduling.Olivier has studied French and Anglo American Law at the Université Paris X Nanterre and Intellectual Property Law at Université Panthéon Assas (Paris II).

---

Patricia Hidalgo
SVP, chief content & creative officer kids, Turner Broadcasting System EMEA

Patricia Hidalgo is Senior Vice President, Chief Content & Creative Officer Kids for Turner Broadcasting System EMEA. In this role, she acts as Turner's editorial head for its strong portfolio of kids content and channel brands across EMEA including Cartoon Network, Boomerang, Boing and Cartoonito.

Hidalgo oversees all centrally-funded programming (acquisitions, co-productions and originals); channel branding; franchise and research initiatives; and editorial compliance across multiple platforms and formats.

Hidalgo joined Turner Broadcasting in London following a 15-year career at The Walt Disney Company, most recently as Vice President, Content & Programming Strategy, EMEA. Here, she was responsible for directing content, programming, acquisitions and compliance strategies for Disney across EMEA.


---

Paul Robinson
EVP, Your Family Entertainment AG

Paul is EVP for Your Family Entertainment AG, responsible for building and operating their channel business including the pay TV kid's network Fix & Foxi for which he is spearheading the strategy and operations for the worldwide roll out. He has a strong track record of success in kid's tv production and broadcasting over nearly 20 years. Paul founded KidsCo in 2005 as a joint venture with NBCUniversal and, as CEO, built it into a global children's linear and VOD network in 98 countries and in 18 languages worldwide before a 51% controlling sale to NBCUniversal in early 2012.

Prior to KidsCo, Paul was Managing Director/Senior Vice President of Walt Disney Television International where he created new global channel brands Playhouse Disney (now Disney Junior) and Toon Disney and was responsible for global Disney kid's strategy for TV content production and broadcast. During his 7 years at Disney he was based in London and then Burbank, Los Angeles. Paul was Managing Editor of BBC Radio 1 responsible for all programming and music and Head of Strategy for Radios 1, 2, 3 4 and 5Live pioneering the BBC's future digital services and strategic development of the analogue networks. He has also been CEO of national commercial station Talk Radio, and Program Director of the Chiltern Radio Network. He has a BSc Hons and MBA from Cambridge, Manchester and Bradford Universities and has won numerous awards include Baftas and Sonys.


---
Paula Milne
Screenwriter, Endgame

Paula Milne, one of Britain's leading screenwriters, left school when she was fifteen years old with no academic qualifications. She studied fine art at the Central School of Art and Design as well as film-making at the Royal College of Art. Her career in television began as a script reader at ATV, followed by two years at the BBC as script editor in the series department where she created the ground breaking hit show ANGELS.

Paula followed this with Driving Ambition in 1984 and the critically lauded Die Kinder in 1990, a six part political thriller for the BBC which starred Frederic Forrest and Miranda Richardson. In 1995 Paula's original 3 part mini-series The Politician's Wife won a clutch of awards including an EMMY, the BAFTA for Best Drama Serial, the Annual Writers' Guild Award for Best Original Serial, the Original Creativity Award from Women in Film and Television, the Best Independent Production award and the prestigious George Peabody Award in the United States. In 2001 Paula created and wrote Second Sight. It was voted Best Mini-Series by the Los Angeles Times in 2002 and helped launch Clive Owen's Hollywood career. Paula followed this with BAFTA and EMMY nominations for The Virgin Queen, her four-part series drama based on Elizabeth I.

Paula's more recent work includes original mini-series White Heat (2012) about a group of students in the sixties, and The Politician's Husband (2013). Her adaptation of Andrea Levy's Small Island (2010), won the Broadcast Award, an RTS nomination and an International EMMY for Best Mini-Series; and her one off BBC dramatization of Sarah Waters' The Night Watch (2011), and 3 part adaptation of Alan Judd's Cold War espionage thriller Legacy (2013) starring Romola Garai, Charlie Cox and Simon Russell Beale also met with acclaim. Her 2009 TV film Endgame based on Robert Harvey's The Fall of Apartheid starred William Hurt, Chiwetel Ejiofor, Jonny Lee Miller and Mark Strong. ENDGAME was nominated for an RTS Award, a prime time EMMY and won the Grierson Award for Best Factual Drama as well as the George Foster Peabody Award.

Paula recently won the UK Film Council and Women in Film and Television award for her "outstanding contribution to screenwriting".

---

Peter Nadermann
CEO, NADCON

Peter Nadermann, CEO and shareholder, began his career in 1985, as a commissioning editor for the Kleines Fernsehspiel slot of ZDF German Television Network. During this tenure, in addition to numerous international coproductions, he developed the first interactive TV drama, Mörderische Entscheidung - Umschalten erwünscht (ARD/ZDF, 1991). From 1993 to 1999, during his term as a professor at the Academy of Media Arts Cologne (KHM), he founded the media schools Schreibschule and Filmschule NRW. Since 1999, Peter Nadermann produced and co-produced numerous feature films, TV movies and series, for the ZDF subsidiaries Network Movie and ZDF Enterprises. His major achievements include bringing Scandinavian crime thrillers, such as the various Henning Mankell, Inspector Beck and Inspector Lund dramas, as well as Broen (The Bridge), to the television screen, and Adams Aebler (Adam's Apples), Snabba Cash (Easy Money) and Stieg Larson's Millennium-Trilogy to the cinema in Germany. Following the successes on ZDF, the formats were recognized throughout Europe and beyond. ZDF Enterprises sold The Killing with Inspector Sarah Lund to more than 70 territories. An American Remake was produced for Fox Television Studios/AMC (four series). The Danish original format received several iEmmy nominations and won the BAFTA and the Golden Nymph in different categories, each. Other co-productions were remade in the US as well, e.g. The Girl with the Dragon Tattoo, based on Stieg Larsson's Millenium-Trilogy. More American Remakes are planned, based on the feature film Snabba Cash and the series Protectors. Diverse co-productions received, next to numerous nominations, international prizes, e.g. Adam's Apples by Anders Thomas Jensen (19 Prizes), The Man without a Past by Aki Kaurismäki (21 Prizes including The Grand Jury Prize, The ecumenical Jury Prize and the Best Actress Prize in Cannes 2002) or recently Love Is All You Need by Susanne Bier (European Film Award 2013 for Best Comedy). And these are just a few examples.
---

Piers Wenger
Head of drama, C4


---

Piv Bernth
Head of drama, DR

Bachelor from University of Copenhagen 1977.

Educated as director at The Royal National Theatre in Copenhagen 1977-1981. Trained in Stockholm and London.

Debut as a stage director in 1981. Since then directed plays, musicals, theatrical revues at theatres around Denmark og Sweden.

Started directing at Danish Broadcasting, DR, in 1986.

Worked as a producer at DR since 1998. Piv has produced the iEmmy award winning series Nikolaj and Julie and the internationally acclaimed The Killing I-III.

Executive producer on The Bridge produced by Nimbus Film for DR.

In October 2012 she was appointed Head of Drama at DR Fiction, whose latest productions counts amongst others Borgen I-III, The Legacy and Follow the Money.

Awards:
The international Emmy for Nikolaj and Julie 2003, The Golden Nymph in Monte Carlo for the production of The Killing II 2010, a BAFTA for The Killing I 2011 and three iEmmy nominations for The Killing I and II 2007, 2008 and 2010.

---
Polly Hill
Controller, BBC drama commissioning, BBC

Polly Hill is Controller of BBC Drama Commissioning appointed in May 2015. Prior to that she was Head of Independent Drama since 2011, and was responsible for an eclectic slate and a range of BAFTA-nominated dramas which include The Missing, The Honourable Woman, The Shadow Line, Accused, Ripper Street, The Village, Death In Paradise, Poldark and Wolf Hall.

Polly joined the BBC in 2005 as an executive producer and then became a commissioning editor in 2008.

Before joining the BBC, Polly was a producer on Cherished by Gwyneth Hughes, which won the Grierson Award. She worked at Channel 4 where she oversaw the first series of Teachers and started her career working for Verity Lambert, before getting her first script editing job on EastEnders.

---

Rebecca Eaton
Executive producer, Masterpiece

Rebecca Eaton took over the helm of the PBS series Masterpiece Theatre and Mystery! in 1985, and oversaw a highly successfully relaunch of Masterpiece in 2008 that has attracted a new generation of viewers to the series.

Eaton has brought American audiences the recent hits Sherlock and Downton Abbey, which drew more than 26 million viewers during its fourth season, as well as such high-profile titles as Mr Selfridge, Endeavour, Wallander, Prime Suspect, Cranford, Little Dorrit, Inspector Lewis, and The Complete Jane Austen.

Under her leadership, Masterpiece has won 45 Primetime Emmy Awards®, 15 Peabody Awards, four Golden Globes®, and two Academy Award® nominations. In 2011, Eaton was named one of TIME's 100 most influential people. Her distinguished career has earned her the official recognition of Queen Elizabeth II—with an honorary OBE (Officer, Order of the British Empire).

A graduate of Vassar College, Eaton began her career at the BBC World Service, then moved on to PBS station WGBH Boston where she produced programs ranging from business to sports to dance to drama before becoming Executive Producer of MASTERPIECE.

Eaton's memoir, Making Masterpiece: 25 Years Behind the Scenes at Masterpiece Theatre and Mystery! on PBS, was published by Viking in 2013.

Masterpiece is presented on PBS by WGBH Boston. Rebecca Eaton is Executive Producer. Funding for the series is provided by Viking River Cruises and Ralph Lauren Corporation with additional support from public television viewers and contributors to The MASTERPIECE Trust, created to help ensure the series' future.

---

Rebecca Frankel
Distribution and partnerships, Little Dot Studios


---

Rebecca Hogdeson
Executive Producer ,


---

Richard Broughton
Research director, Ampere Analysis

Richard Broughton has nearly a decade of experience in analysing the television industry. He led the teams at Screen Digest (latterly IHS) responsible for online video, connected devices and ISP coverage. He holds a first-class degree in Natural Sciences from Cambridge.

As a research director at Ampere Analysis, he is among the founding members of the firm, established in London in January 2015 with an experienced team of sector-leading industry analysts specialising in pay and multiscreen TV and next-generation content distribution.  


Richard Harris
Screen Australia,



Robert Cullen
Founder and creative director, Boulder Media

Born in Dublin, Robert has been working in the animation industry for almost 20 years. He is the founder and Creative Director of Boulder Media, which he established in 2000. Boulder has grown to be one of the largest animation studios in Ireland, with a full time staff of 150 and has produced shows for all the major broadcasters. In 2007 Robert was nominated for an Emmy for his work as Animation Director on Cartoon Network\\\'s \\\'Foster \\\'s Home for Imaginary Friends.\\\' He went in to be the Animation Director on El Tigre for Nickelodeon, The Amazing World of Gumball for Cartoon Network and Randy Cunningham-9th Grade Ninja for Disney. He has also directed a number of pilots and shorts. In 2014 he wrote and directed \\\'Fresh Cut Grass\\\', a 10 min animated short which went on to win numerous international awards. Robert is currently directing the new series of Danger Mouse. A co-production, CBBC and FremantleMedia Kids & Family Entertainment with animation by Boulder Media.

---

Rola Bauer
CEO/Partner, TANDEM Productions &, Managing Director, STUDIOCANAL TV


Golden Globe® and two-time Emmy® nominated producer Rola Bauer, helms the Munich-based TANDEM Productions (a STUDIOCANAL company), a developer and producer of television programming which she runs with partners Tim Halkin and Jonas Bauer. She is executive producer, along with Frank Spotnitz (The X-Files) of the one-hour crime series, Crossing Lines, which wrapped 12 new Season III episodes. Tandem's new one-hour drama, Spotless, a CANAL+ CREATION ORIGINALE, completed production in London on 10 episodes that will premiere in the U.S. on NBCUniversal Cable's Esquire Network this Fall.
Recognised by the Hollywood Reporter as one of 'The 25 Most Powerful Women in Global TV,' Bauer has pioneered international co-productions since 1985.
Among Bauer's Executive Producer credits, include: the Emmy® Award-Winning Event series, World Without End, starring Cynthia Nixon and Miranda Richardson as well as the Emmy and Golden Globe®-nominated Event series The Pillars of the Earth, starring Ian McShane and Donald Sutherland. Both series are based on the acclaimed international bestselling novels of the same title by Ken Follett.
---
Romain Bessi
COO & CFO, STUDIOCANAL

Romain Bessi is graduated from Neoma (Sup de Co Reims). He worked two years for the auditing firm Ernst & Young and joined the CANAL+ GROUP in 1997 as a management controller for the premium channel. He was appointed Financial Director of SPORT+ (in charge of international negotiations for sports rights) in 1999. In 2000 he became the Financial Director of CANAL+ Nordic (Sweden, Finland, and Denmark) and then CEO. Two years later, in 2002, he was appointed Financial Director of CANAL+ SA in Paris, and in 2005 Financial Director of the CANAL+ GROUP Edition.

Then Romain Bessi joined STUDIOCANAL in 2007 as EVP administration, finance & technical, and added strategy in 2010. In March 2014, he became C.O.O, in charge of finance, strategy, technical, but also of all TV series activities following the acquisitions of TANDEM Productions in Germany and RED Production Company in the UK.

---

Ruth Clarke
EVP, global content strategy and investment, ITV Studios Global Entertainment

Ruth Clarke is EVP of Global Content and Co-Productions for ITV Studios Global Entertainment (ITVS GE). She oversees ITVS GE's acquisition and co-production strategy, contributing to international growth through partnerships with ITV Studios and external producers worldwide.

Ruth was previously SVP, Head of EMEA at Shine International, where she was responsible for leading the distributor's finished programming sales in EMEA and worked closely with producers to develop new opportunities across formats in the territory. Prior to joining Shine International, Ruth was Head of Branded Services, Digital Media Distribution EMEA at The Walt Disney Company. Ruth's experience of innovative multiplatform selling also spans her time as Sales Director, New Media Distribution EMEA for Disney ABC ESPN Television, where she was responsible for distributing programming across digital television platforms in EMEA and as Business Development Manager EMEA for Warner Brothers International Television Distribution.

---
Sarah Barnett
President and general manager, BBC America

As president and general manager, Sarah Barnett is responsible for the day-to-day operations of BBC America, including the channel's overall creative and brand strategy, production and development, digital strategy and marketing. She was appointed to this post in November 2014.

Since Barnett has been at the helm of BBC AMERICA, the network has seen unprecedented growth, received an Emmy nomination for Tatiana Maslany in best actress category for buzzy fan favorite hit show \"Orphan Black,\" and enjoyed breakthrough ratings with hit series such as "Doctor Who.\"

Named head of SundanceTV in 2009, Barnett redefined the channel as a timely and vital television brand by introducing distinctive dramatic series. Barnett launched the network's scripted strategy in 2010 with the Golden Globe-winning "Carlos," and has since overseen a slate of high quality, auteur-driven series that have consistently captured critical acclaim and industry awards, including "Rectify," "Top of the Lake," and "The Honorable Woman," among others.

Prior to this role, Barnett was senior vice president of marketing for SundanceTV and oversaw all strategic and creative marketing for the brand. Her responsibilities included oversight of consumer and trade marketing, as well as advertising for SundanceTV and its website Sundance.TV. Barnett led all creative campaigns and branding development and execution for the network, including strategic partnerships and all channel creative expressions. She also spearheaded SundanceTV's pioneering branded entertainment short-form series and sponsorship creative executions.

Barnett joined SundanceTV from a previous stint at BBC America where she served as vice president of on-air and creative marketing. During her four year tenure, Barnett reported into the President and led BBC America's award-winning creative team, launching a successful brand refresh, packaging their VOD brand and developing all strategy and execution for the network's show packaging and branded blocks. She also executive produced several original shows for BBC America. Before BBC America, Barnett spent 12 years with the BBC in London, where she produced and directed, working first for BBC radio and then BBC television.

Barnett was recently featured in The New York Times "Corner Office" column and has been profiled in Variety, The Hollywood Reporter, Ad Week, The Wall Street Journal, Fast Company,and Indiewire, among others. She was included in Variety's 2014 Gotham Power List, Variety's 2013 Power of Women: Women's Impact Report as well as The Hollywood Reporter's 2013 Women in Entertainment Power 100 List. Barnett was also inducted into the 2014 class of Multichannel News' Wonder Women and has been named to the CableFAX Top 100 and Most Powerful Women list for the past five years.

Barnett earned her Bachelor of Arts degree in history of art from the University of Warwick in the United Kingdom.


---
Sarah Doole
Director of global drama, FremantleMedia


As director of Global Drama, Sarah seeks to invest and bring the very best drama to the international marketplace. She is responsible for the acquisition of scripted content, from in-house producers and third party drama partners, through development investment, distribution deals and co-production partnerships.
Sarah works with in-house producers, indie producers, writers, directors and owners of IP, to create and develop drama and comedy that will rate in its domestic market and provide an on-going revenue stream through commercial exploitation internationally, whether tape sales, digital activity or scripted remakes.

Before joining FremantleMedia, Sarah worked at BBC Worldwide as Creative Director for Drama/Head of Indie Drama and as Director of Drama, Comedy and Childrens, collaborating with independent producers to finance, distribute and export British fiction and comedy including Sherlock, Misfits, Call the Midwife, Gavin and Stacey, and The Royle Family.  
Sarah began her career at Yorkshire Television as a researcher, producer and Head of Development, and as Director of Enterprises at Yorkshire Tyne Tees she oversaw the worldwide exploitation of shows like Heartbeat, Darling Buds of May. She set up the international operations for The Family Channel (US) and returned to the UK as Creative Director for Commercial Ventures. She joined BBCW DVD arm 2Entertain, as Head of Independents, before moving to BBCW in 2007.
---

Sarah Muller
Creative director, scripted, animation and co-productions, CBBC

Sarah Muller is currently Creative Director, Scripted, Animation and Co-Productions for CBBC In-House, and was Peviously Head of CBBC Acquisitions, Animation and Drama Development. Passionate about both drama and animation, commissioned projects include Danger Mouse, Strange Hill High, World's End, Harriet's Army, Wolfblood, The Dumping Ground, Tracy Beaker Returns, Dr Who – Dreamland, Muddle Earth and Just William.
Prior to joining BBC Children's, she was Managing Director of Elephant Productions. As a producer, credits include 6 series of the multi-award winning, ratings success Grizzly Tales For Gruesome Kids (CITV), Animal School(CBBC), Pop Skool (BBC1), 3 Brothers Diamond (C4), and New Willo The Wisp (Disney) as well as developing the BAFTA-winning drama series The Revenge Files of Alastair Fury (BBC1).


---

Sarah Phelps
Writer and executive producer,



Scott Ehrlich
CEO and co-founder, The QYOU

Scott Ehrlich is responsible for day-to-day business operations including strategy, marketing initiatives, and developing key industry partnerships. He brings a three decade long track record of successfully creating new ventures in television, technology and new media. As a new company bringing the best of internet to television, The QYOU brings together Ehrlich's unique blend of creative and technical skills.

Ehrlich is a proven innovator in the world of digital video, from development and production of new intellectual property to the creation and growth of both subscription and advertising distribution models. Throughout his career Ehrlich has fostered numerous high-level strategic deals with major media entities including CNN, MLB, WSJ.com, NBA, ABC, E! Entertainment, FOX Sports, Starz, PGA Tour and Playboy.

In prior roles Ehrlich served as CEO of Agility Studios, Founder and Managing Partner at Impulse Media, and Vice President of Media Acquisition and Distribution for RealNetworks.


Selma Turajlic
Co-founder, Little Dot Studios

Prior to co-founding Little Dot Studios in April 2013, Selma Turajlic was Head of Interactive Media and Licensing, at ALL3MEDIA International where she was responsible for the development and exploitation of the entire ALL3MEDIA portfolio of TV programmes across digital media and consumer products. Before joining ALL3MEDIA International in 2009, Turajlic was Director, Interactive Media at Celador International (now part of Sony Pictures Television) where she managed international digital licensing for formats such as Who Wants To Be A Millionaire? and Dragons' Den. Previous roles include Business Development Consultant at Shazam Entertainment working on technology licensing and devising distribution strategies both in the UK and USA and lastminute.com where she worked on establishing entertainment e-commerce offering.


Sheena Bucktowonsing
Script editor, Writer

Sheena graduated with a degree in English Literature from Cardiff University in 2007. She worked in press and media relations for the Barbican Theatre before joining Soho Theatre's Writers' Centre. Two years later Sheena joined the Script Factory, an international training and development organisation for filmmakers and screenwriters. While at the Script Factory she gained a diploma in Script Development from the NFTS and was involved with the training and development of screenwriters and their projects from all over the world.

Sheena joined the Kindle team in 2011. She has script edited and written on "Dinopaws" and "Jamillah and Aladdin" for CBeebies and CBBC and is now running a slate of live action and animated projects as Head of Development – Kids for Kindle.

---
Simon Low
Director of brand partnerships, Buzzfeed

Simon Low is Director of Brand Partnerships, Europe at BuzzFeed. Simon is responsible for developing partnerships and relationships with Fortune 500 brands and agencies to develop social sharing programs. Simon joined BuzzFeed in March 2014 having previously worked at Facebook, Microsoft and the Financial Times. He is passionate about the power of social advertising and the role that content plays in delivering value for a brand in this space. Simon lives in Southgate, London with his wife Charlotte and 3 children.

---
Simon Mirren
Showrunner, Versailles/Criminal Minds


---
Simon Vaughan
CEO, Lookout point


---

Snorri Thorisson
Producer, Pegasus Picture

Snorri Thorisson has been a leading name in Iceland´s filmed entertainment industry for over 30 years, as financier, producer, director of photography, writer and editor.

His company Pegasus Pictures is a leading production house in Iceland, producing TV programmes, features and commercials. Pegasus also provides production services in Iceland, for example for the HBO series Game of Thrones, Sky Entertainment's Fortitude and Scott Free's Halo Nightfall.

His companies provide postproduction services with a complete 4K-workflow digital cinema mastering and equipment rental in association with Arri Media. Snorri is a member of the European Producers Club, the European Film Academy and The Icelandic Film Producers Association where he served as chairman. Snorri was the National Coordinator of the EAVE training program in Iceland for 10 years.

---

Stephen Poliakoff
Writer and director,

Stephen Poliakoff was born in London and was educated at Westminster School and King's College, Cambridge.

Stephen Poliakoff began his career in the theatre becoming resident playwright at the National Theatre in London at the age of 22. He won the Evening Standard most promising playwright award in 1976 for his plays Hitting Town and City Sugar, and has written over 20 plays all of which were premiered in Britain's major theatres including four at the Royal National Theatre, four at The Royal Shakespeare Company and three in the West End.

Among his other plays are Clever Soldiers, Strawberry Fields, Shout Across The River, American Days, Breaking The Silence, Playing With Trains, Sweet Panic, Talk Of The City, Blinded By The Sun (which won the Critic's Circle Best Play Award in 1997) and My City.

At the same time as his career in the theatre Stephen began an extremely successful career writing for British television, working with such leading directors as Michael Apted, Stephen Frears and Peter Hall. In 1986 he moved into movies and wrote and directed his first film, Hidden City which was selected for the Venice Film Festival in 1987.

For both his television work and his movies Stephen has won a long list of international awards. His major credits for television and movies include Caught On A Train (1980, BAFTA award for Best Single Drama), Bloody Kids (1980, New York Film Festival), She's Been Away (1989, winner of five awards at the Venice Film Festival), Close My Eyes (1991) starring Alan Rickman and Clive Owen (winner of the Evening Standard Best British Film of the Year Award and selected for the Berlin Film Festival), Century (1994) starring Clive Owen and Miranda Richardson.

Shooting The Past (1999) which won the Prix Italia and the Royal Television Society Best Drama Award, Perfect Strangers (2001) which won Best Writer and Best Serial at the Royal Television Awards, and the Dennis Potter BAFTA award, The Lost Prince (2003) which was Golden Globe nominated and winner of three primetime Emmys including Outstanding Mini Series, Friends And Crocodiles (2006) and Gideon's Daughter (2006) starring Bill Nighy, Miranda Richardson and Emily Blunt which won two Golden Globe Awards, Joe's Palace (2007) starring Michael Gambon, Capturing Mary (2007) starring Maggie Smith who was Emmy nominated, the feature film Glorious 39 starring Bill Nighy, Romola Garai, Julie Christie, Eddie Redmayne, David Tennant and Christopher Lee, and most recently the six part drama Dancing On The Edge (2013) starring Chiwetel Ejiofor, Jacqueline Bisset and John Goodman. Dancing On The Edge won the Golden Globe award for Best Supporting Actress in a TV Film/Mini-series for Jacqueline Bisset and was nominated for the Golden Globe for Best TV Film/Mini-series and Best Actor for Chiwetel Ejiofor who was also Emmy nominated for his role. Dancing On The Edge also won Best Mini-series/ TV Film at the Satellite Awards, was nominated for two Critic's Choice Awards - Best Mini-series and Chiwetel Ejiofor for Best Actor in a Mini-series/TV Movie, and Chiwetel Ejiofor won Outstanding Actor in a TV Movie or Miniseries at the Black Reel Awards.

Stephen was awarded a CBE in 2007. He is currently shooting Close to the Enemy, his latest six part drama for the BBC2 set just after the Second World War.

---

Steve November
Director of drama, ITV

Steve joined ITV Productions in 2000 as story editor at Emmerdale. He became Producer of Emmerdale in 2001 and produced the programme for four years, overseeing the expansion in production from five to six episodes per week. After Emmerdale, Steve remained with ITV Studios, first producing The Royal in 2005 before taking over Coronation Street from 2006-2008.

In 2008 Steve joined the ITV Channels Commissioning team as Head of Drama Series, and from 2009-2011 was also Executive Producer of Emmerdale. Staying with ITV Channels, in 2013 Steve took up his current role as Director of Drama.

---
Steven Andrew
Executive producer ,


---

Stuart Baxter
President, Entertainment One Television International

Baxter oversees Entertainment One's television sales and distribution arm, eOne Television International. In addition to handling the international distribution for eOne-produced content, Baxter's division handles third-party content including a significant output agreement with AMC Networks. Baxter has over 20 years of experience in broadcast, production and international distribution to eOne. Prior to joining eOne in 2014, he spent nine years at Sony Pictures. Before Sony, Baxter headed Warner Bros. Intl TV EMEA business development team.


---

Tim Compton
Creator, producer and co-writer ,


---
Tim Haines
Creative director, drama, ITV Studios

Beowulf executive producer Tim Haines joined ITV Studios in 2013 to set up a new drama unit focusing on high end, returnable series: big ideas, mostly with a twist, that could make a splash in viewing schedules around the globe. Since then they have been commissioned to make Beowulf – a new 13 part drama series for ITV currently in production and have a slate of projects in development.

Previous to ITV Studios, Tim came from UK independent production company Impossible Pictures.

Impossible Pictures was founded in 2001 by multi BAFTA and Emmy award-winning producer Tim Haines, best known as the creator of the ground-breaking series Walking With Dinosaurs. Haines was the Executive Producer on Space Odyssey, a landmark docu-drama that became the inspiration behind the ABC series Defying Gravity; Primeval (created by Tim Haines and Adrian Hodges), which became a hit prime-time show for ITV in the UK and an international brand, spawning the North American spin off Primeval: New World (Space, Syfy, UKTV); and the 13 episode drama series Sinbad, commissioned by Sky1.

---

Todd Lituchy
CEO, New Media Vision

Todd has worked in television for the past 20 years. In this time, his career has spanned major markets across 3 continents and he has held a number of high-level exec positions including SVP Program Planning & Acquisitions – UPN (USA), President of Entertainment – Viasat Broadcasting (Europe/Africa), and President of Entertainment Star TV (Asia).

Todd founded New Media Vision in 2009 as a media consulting firm. NMV's initial clients included: Discovery Networks International, BBC Worldwide, Walt Disney Studios, A&E Networks, Nickelodean, Lionsgate, and many more. As the company grew, NMV quickly added a content distribution arm to the business as well as a format development/sales team, and a factual development & production team. To date, NMV now represents over 10,000 hours of content as well as a growing format catalogue with formats from over 10 countries including: Spain, Poland, Belgium, Bulgaria, Singapore, South Korea, Finland, Denmark, UK, and Lithuania.

Among his other responsibilities,Todd currently serves as Executive Producer on The Mysteries of Laura for NBC.

---

Tom Hemsley
Creative director, Little Dot Studios

Creative Director Tom Hemsley joined Little Dot Studios in 2013 having previously co-founded award-winning food and entertainment YouTube channel SORTED Food, where he was responsible for overseeing both channel strategy and production partnerships with the likes of TasteMade in the US and Jamie Oliver\'s FoodTube.

At Little Dot Tom has overseen branded content and short form original production for the likes of Pepsi Max, Samsung and Channel 4.


Tony Jordan
Managing director, Red Planet Pictures


---

Tracey Robertson
Executive Producer, Hoodlum

Tracey Robertson is the Chief Executive Officer and co-founder of Hoodlum, an Emmy® and BAFTA Award-winning entertainment company.Hoodlum was started by Tracey and her business partner, Nathan Mayfield, who have been working together for 20 years. As CEO, Tracey oversees Hoodlum Television, producing drama in Australia and around the world.

Tracey currently resides in Los Angeles where she is in production for the second season of ABC's drama Secrets and Lies, based on Hoodlum's award winning Australian six-part series, starring Martin Henderson and written by Stephen M. Irwin. Along with this, Hoodlum has sold two other Australian formats into the United States: The Strange Calls, to 20th Century Fox, and Fat Cow Motel, with ABC Studios and ABC Network. She is also developing a number of U.S., UK and Australian original shows for studios, network, cable and VOD providers.

Robertson is a member of BAFTA LA, the International Academy of Television Arts & Sciences, the Australian Academy of Cinema and Television Arts (AACTA) and The Producers Guild of America (PGA). She was recently recognized as an outstanding alumni and made an Adjunct Professor of Creative Industries at the Queensland University of Technology.
---
Trevor Klein
Interactive producer,

Trevor is an award-winning freelance digital strategist and producer. He specialises in leading teams to design and deliver complex narrative projects, typically cross-platform and for young audiences. Most recently he was the interactive producer at Zodiak Kids Studios making new children\'s sitcom \'Secret Life of Boys\' for CBBC/ABC3 Australia. In 2014 Trevor produced \'The Doctor and the Dalek\' game, giving children the mission to program a rogue Dalek to save the universe. He also produced \'Merchant of Menace\', a full 3D point-and-click comedy adventure game set in the world of TV show \'Strange Hill High\'. It\'s almost certainly the first game to let you rap battle an evil jester. Prior to going freelance he was Head of Development for digital at Somethin' Else, pitching and making projects that combined content and technology for broadcasters, brands, museums and publishers. Most notably he produced Richard Dawkins\' award-winning book app \'The Magic of Reality for iPad\', and worked on digital storytelling projects for Channel 4, ITV and VH1. Trevor also consults on business and product strategy, creative ideas and pitches for clients including Telegraph Hill, Sofar Sounds, Coney, The Usborne Foundation and Sunshine Partners.

---
Zygi Kamasa
CEO, Lionsgate UK/Europe


---
We have agreed preferential rates for Content London delegates with The Savoy.
Please see links below for our recommended hotels:

5* Savoy Hotel
Perfectly placed on the north bank of the River Thames and set within Covent Garden's vibrant shopping and theatre district.
10 mins walk from BFI Southbank.
Special C21 rates available here.
Premier Inn County Hall
Located in the historic County Hall building, you'll be able to see all sides of
the capital. Premier Inn County Hall is just minutes away from the London Eye, in sight of some of London's most famous landmarks.
8 mins walk from BFI Southbank.
To book, click here.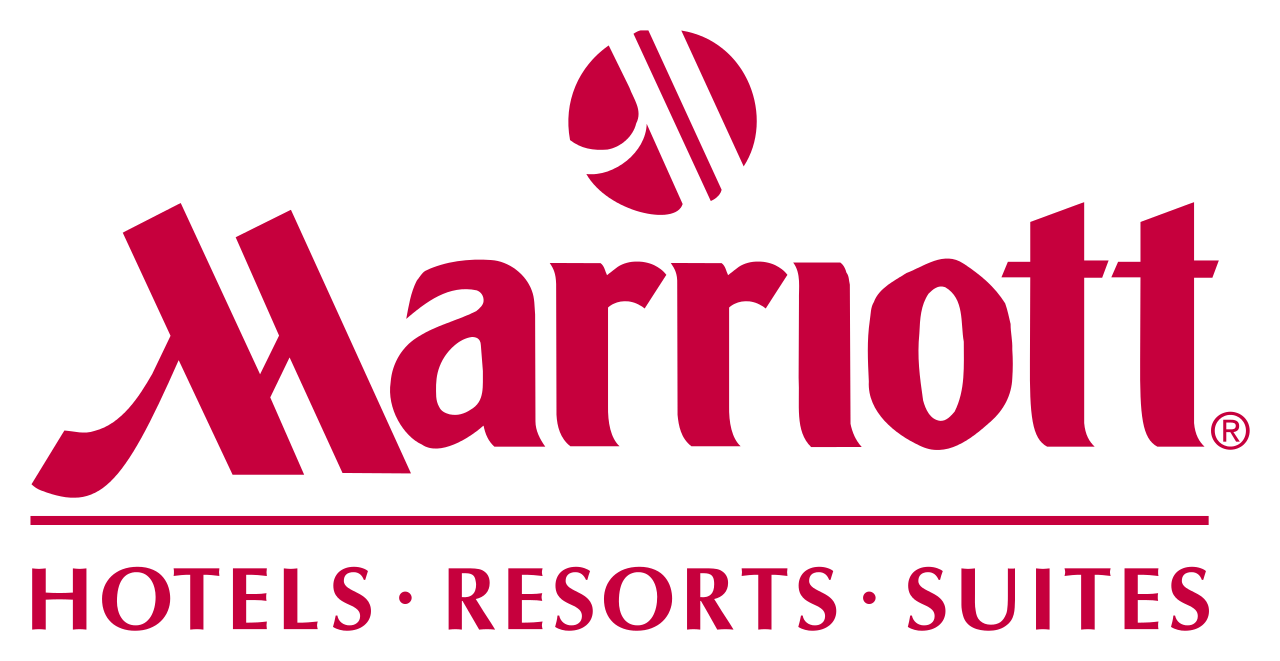 London Marriot Hotel County Hall
Also located in County Hall, the London Marriot Hotel is in a iconic location on the banks of the River Thames.
8 mins walk from BFI Southbank.
To book, click here.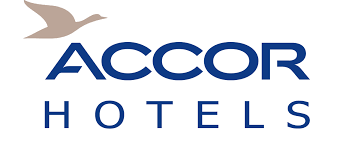 Novotel London Waterloo
Only a 3-minute drive from Waterloo Station. With easy access to transportation, you can easily reach the shopping areas of London.
20 mins walk from BFI Southbank.
To book, click here.

4* Park Plaza County Hall
Ideally located just south of Westminster Bridge overlooking the River Thames with spectacular views across London.
8 mins walk from BFI Southbank.
To book, please visit www.parkplaza.com

For alternative hotels in the area, please visit the links below:
www.tourist-information-uk.com
www.tripadvisor.co.uk
www.londontown.com
TERMS AND CONDITIONS OF BOOKING
C21Media reserves the right to alter the advertised content, timing or speakers without warning.
Delegate passes are valid for named attendee only and are non transferrable.
Cancellations must be in writing and can only be accepted up to and including 23 November 2015.
Refunds are considered on a case-by-case basis and only on cancellations made on or before 23 November 2015.
Refunds are not available under any circumstances for cancellations made on or after 24 November 2015 or for non-attendance.
C21Media is not liable for costs or expenses incurred if we are required to cancel or relocate the conference as a result of an event outside our control.

BFI and how to get there
<style="line-height: 19px;">
BFI Southbank
Belvedere Road
South Bank
London, SE1 8XT

Directions to BFI Southbank
By car
There is ample parking under Hayward Gallery, National Theatre and Jubilee Gardens.
By train or underground
The nearest stations are Waterloo (South Bank exit), Embankment and Charing Cross
(cross Hungerford Bridge to reach the South Bank).
By bus
Routes 1, 4*, 26, 68, 76, 77, 139*, 168, 171, 172, 176, 188, 211, 243*, 341, 381, 507*, 521*, RV1
By taxi
A computer cab service is available from the Royal Festival Hall foyer.
Plan your journey
Use Transport for London's Journey Planner to find your best route.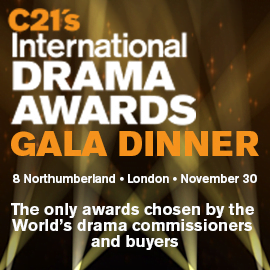 Content London 2015 News
New BBC head of drama Polly Hill, the head of drama at Danish broadcaster DR and Amazon's director of content strategy for Europe will be among the speakers at C21's International Drama Summit in December.
The C21 International Drama Summit has confirmed its first speakers and a one-day Drama Screenings day added to the festival on December 1, along with a coproduction marketplace and buyers' lounge.