THREE DAY DRAMA SUMMIT & SCREENINGS • COPRODUCTION MARKETPLACE • NETWORKING LOUNGE • DRAMA
SERIES CASE STUDIES • BROADCASTER BRIEFINGS • SHOWRUNNERS • STUDIOS • PRODUCERS • WRITERS •
PACKAGERS • PROJECT FUNDING • DRAMA ACQUISITIONS • DEVELOPMENT FINANCE • DRAMA AWARDS •
DIGITAL ORIGINALS • CRAFT WORKSHOPS • FUTURE MEDIA STRATEGY • KIDS CONTENT FUTURES • AND MUCH MORE
REGISTRATION OPENS 4pm Monday November 28 • WELCOME DRINKS 6pm-7pm Monday November 28
Mark your diary for the content event of the year
Content London is one of the most stimulating events in the global content industry calendar. Over three days it plays host to three conferences, which pull together all sectors of the entertainment business: The International Drama Summit, FutureMedia and the C21Kids Content Futures.
We are currently putting the 2016 schedule together. To register your interest in taking part, either as a speaker or as a sponsor, please
email here
. For further information, please call C21 on +44 (0)20 7729 7460. Make sure you are part of the story by
clicking here
to book your Delegate Pass.
Content London 2016 speakers
Adam Price
Screenwriter, Sam Productions

Adam Price is an internationally acclaimed, award-winning screenwriter and playwright who has written a number of TV-series that have reached an audience in many countries over the world. His latest TV-series, Borgen (DR Drama 2008-2012), has been sold to more than 80 countries in five continents – and been awarded BAFTA (Best international drama), Prix Italia, The Fipa d'Or for Best Drama, The Peabody Award as well as the Danish TV-award for best drama for three consecutive years.

He also wrote Anna Pihl (TV2 Drama), winning the Danish TV-award for best drama in 2006. He was behind the original idea for Nikolaj and Julie (DR Drama) that was awarded the Emmy Award in 2003. Before that he was staff-writer on the TV-series Taxa for DR TV (1997-98). For the theatre he has written a number of plays and musicals, lately the critically acclaimed A Conversation Before Death (the Betty Nansen Theatre, Copenhagen, 2014).

Apart from writing Adam Price stars as a TV-chef with his brother, James Price, hosting the TV-show "Spise med Price" (currently in its 8th season at DR), he is the writer of several cookbooks and he is the co-owner of three restaurants in Copenhagen.

Adam Price originally studied law at the University of Copenhagen and began writing professionally in the late 80s. Ha has also worked as a freelance writer and restaurant-critic for Politiken, the major Danish paper, and was Commissioning Editor/Head of Drama for TV2 2000-2004.

---

Adi Hasak
Creator/ Executive Producer/Showrunner,

Adi Hasak serves as creator, executive producer and showrunner on USA Network\'s bone-chilling crime thriller "Eyewitness," which was set up as a straight-to-series order. The series was adapted by Hasak from the critically acclaimed Norwegian drama "Øyevitne," and stars Julianne Nicholson ("Black Mass," "Masters of Sex"), Gil Bellows ("Ascension," "11.22.53"), Tyler Young ("Empire") and James Paxton ("Term Life"). Hasak also serves as creator/executive producer on the NBC drama "Shades of Blue," which he wrote on spec and got greenlit straight to series after Jennifer Lopez and Barry Levinson became attached. The hit series has been renewed for a second season by NBC. Hasak was born in Rotterdam, Netherlands, and raised in Israel and the U.S. Following seven years in the military, Hasak worked as a journalist before coming to Hollywood and writing for television and film. In addition, Hasak is a frequent collaborator with Luc Besson. They have jointly written and produced "3 Days to Kill," starring Kevin Costner, and "From Paris With Love," starring John Travolta. Hasak's next TV project is an American adaptation of "Black Widows," a Finnish format produced by Moskito Television and Nice Entertainment Finland.


Al Munteanu
Chief executive, Square One Entertainment

Al Munteanu is a 25 year veteran of the international media industry.

He began his entertainment career in radio, where he was instrumental in establishing radio syndication in Germany as the producer and on-air host of various nationally syndicated commentary shows. He then moved on to television to serve as both producer and host for MTV Europe, Tele 5 and RTL.

In 1994 Al Munteanu shifted his focus towards motion picture production and distribution; he co-produced, executive produced and distributed feature films such as Artisan's DARK HABOR, and the Kate Beckinsale hit comedy SHOOTING FISH. He produced for RTL2 UNTER DRUCK, a thriller with Kai Wiesinger based on a true story.

In April 2000, New Legend Media AG was launched: Under Al Munteanu's management, NLM developed, financed and co-produced feature films such as THE UNSAID with Andy Garcia and THE FOURTH ANGEL, starring Jeremy Irons and Forest Whitaker.

In 2002, Al founded SquareOne Entertainment, one of Germany's leading independent distributors. Showcasing prestige award winning films as well as commercial fare, their recent releases include Academy Award® nominated THE IMITATION GAME, Academy Award® nominated PHILOMENA starring Judi Dench and Steve Coogan and WOMAN IN GOLD starring Academy Award® winner Helen Mirren.


---

Alex Mahon
CEO, The Foundry

Alex joined The Foundry to spearhead the next stage of its development following the company's acquisition by HgCapital for £200m in July 2015 and leads the team at a time of dynamic change and rapid growth.

Prior to this, Alex was CEO of Shine Group for three years, stepping down in July 2015 after successfully completing the sale of the company into a new joint venture between 21st Century Fox and Apollo Global Management. She joined Shine as Managing Director in 2006 and built the group through M&A and organic growth into an organisation with 27 creative labels in 12 countries and £700m in revenues alongside founder Elisabeth Murdoch. Ahead of this she had an extensive career in media organisations across Europe, at Talkback Thames, FremantleMedia Group and RTL Group.

Alex started her career as a PhD Physicist and then worked at strategy consultants Mitchell Madison Group as an internet retail expert before leading the European Young Astronauts. She is currently a non-executive director of Ocado Plc and The Edinburgh International Television Festival, chairman of the RTS Awards, serves on the DCMS advisory panel on the BBC and is also Appeal Chair of The Scar Free Foundation, a national charity pioneering and transforming medical research into disfigurement and lives in her London home with her four noisy children.

---

Alexander Leppänen
Investment director, MTGx, Modern Times Group


Alexander joined MTGx in 2014 and is responsible for digital strategy, investment and M&A, with a particular focus on esports. He led MTGx's investments in both ESL and DreamHack, and is also responsible for pan-European media cooperation activities through the European Media Alliance.

Before joining MTGx, Alexander worked with R&D and IP commercialization in areas such as big data, ubiquitous computing and semiconductor technologies at Palo Alto Research Center (PARC) in Silicon Valley. He studied industrial engineering and management, intellectual capital management and financial mathematics at Chalmers University of Technology, Stanford University and UC Berkeley.

Alexandre Piel
Deputy head of drama, International acquisitions and coproductions, Arte France

Alexandre has a background in the television industry dating back to 1997 within the international sales division of France Télévisions Distribution. He joined Télé-Images/Marathon in 2006 to work on pre-financing and coproduction in the documentary and animation field, and then was in charge of project development and acquisition. In 2011, Alexandre was managing the Paris office of Zodiak Rights, handling the drama sales and acquisitions. He then joined Arte in September 2013 as Deputy Head of Drama in charge of international, reporting to the Head of the Drama Department Olivier Wotling. Alexandre is in charge of foreign series acquisitions, prebuys and international coproductions.

---

Alysse Bezahler
SVP head of production/original programming, Sundance TV and BBC America, AMC Studios

Alysse Bezahler is SVP Head of Production/Original Programming for Sundance TV and BBC America at AMC Studios. Some of the Shows Alysse oversees are RECTIFY, HAP AND LEONARD, DIRK GENTLY'S HOLISTIC DETECTIVE AGENCY and ORPHAN BLACK.

Prior to joining AMC Studios Alysse worked in NY as a Producer on ELEMENTARY, HOPE AND FAITH, THE SOPRANOS, THE ICE STORM, VANYA on 42ND STREET among them.


---
Amelie von Kienlin
SVP scripted acquisitions and co-productions, Red Arrow

Amelie von Kienlin leads all scripted acquisitions and co-productions activity at Red Arrow International, the TV distribution division of global producer Red Arrow Entertainment Group. Before joining Red Arrow Amelie worked as Head of Co-production.

n for Wild Bunch Germany, and as Head of Program Acquisition for International Sales at Telepool GmbH. She has also worked in TV and film production.


---

Andrew Marcus
President and chief operating officer, Critical Content

Andrew Marcus is President and Chief Operating Officer of Critical Content. In this role, Marcus is responsible for oversight of all aspects of the company's worldwide production and distribution operations as well as scripted development.

Prior to the launch of Critical Content in 2016, Marcus was President and COO of Relativity Television where he was responsible for scripted development, packaging and production as well as non-scripted and scripted acquisitions, distribution, and financing efforts for the company. Additionally, Marcus directed the studio's corporate strategy, mergers and acquisitions, business development, business affairs and operations.

Before making his segue to Relativity Television, Marcus served as Chief Operating Officer and President of Corporate Development & Strategy for Relativity Media, overseeing the company's growth from a four-person start-up in 2005 into a diversified independent media company. While COO of RM, Marcus was responsible for international distribution, single picture finance, corporate strategy, mergers and acquisitions, operations, business affairs and business development for the company. Marcus led the structuring, financing and execution of major transactions, including Relativity's Pay-TV deal with Netflix, 6 film slate co-financing deals with Sony and Universal, the acquisition of the Rogue Pictures library, the acquisition of Overture Films, more than 15 international distribution output deals, domestic distribution output deals with Universal and Lionsgate, the formation of RelativityREAL television productions (now RTV), and many single picture financings.

Marcus' previous entertainment industry experience includes managing production at GreeneStreet Films, and Miramax Films, where he served as an assistant to co-founder Harvey Weinstein. Marcus began his career in film production with companies including Manifest Films and the Shooting Gallery. He received a B.A. from Duke University and an M.B.A. from Harvard Business School.

---

Andy Harries
Chief executive, Left Bank Pictures

Andy Harries is Chief Executive and co-founder of Left Bank Pictures, a multi award-winning, UK-based film and television production company. Established in 2007, and a majority stake acquired by Sony in 2012, Left Bank Pictures has produced a huge range of award-winning TV and film including Wallander, Mad Dogs and Strike Back and the first ever Netflix Original series in the UK, The Crown, written by Peter Morgan and directed by Stephen Daldry.

Prior to establishing Left Bank Pictures, Harries was Controller of Drama, Comedy and Film for Granada Productions. During this period he produced countless British classics including Prime Suspect, Cold Feet and The Royle Family, winning Golden Globes, Emmys and BAFTAs and receiving an Academy Award nomination as a producer of The Queen, which saw a run of six Academy Award nominations. In 2007, Andy was awarded the Special Achievement award by BAFTA and, in May 2011, he was made a Fellow of the Royal Television Society for outstanding contribution to the broadcasting industry.

Harries is also a theatre producer whose credits include the Tony and Olivier award-winning play The Audience, which starred both Helen Mirren and Kristin Scott Thomas.


---

Anna Winger
Screenwriter and novelist,

Anna Winger is a novelist, essayist and creator of the television drama 'Deutschland 83?. British and American, she recently founded a development company in Berlin, Studio Airlift, to create TV series for co-production in the international market—both on her own and with other writers. Winger's Deutschland83, which she co-created with her husband Joerg Winger (UFA Fiction), broadcast around the world in 2015. Winger wrote the 8-episode series, about a young East German spy on an undercover mission to West Germany in 1983, in English. It was shot in German. She is currently writing a sequel, Deutschland86.


---

Anne Carey
President of production, Archer Gray

Anne Carey is President of Production at Archer Gray, an independent film and television production company based in New York. In her career as an independent producer, Carey has collaborated with many prominent and award-winning filmmakers, including Ang Lee, Mike Mills, Bill Condon, Nicole Holofcener, Tamara Jenkins, Anton Corbijn, Liz Garbus, and Marielle Heller. Carey's films have been distributed through A24, Fox Searchlight, Universal, Sony Picture Classics, Warner Independent, Focus Features, Miramax and HBO. Her films have played and premiered at all major domestic and international film festivals.

Prior to Archer Gray, Carey was Head of Development and a producer at the seminal independent film company, Good Machine. She went on to co-found another independent production company, This is That, with fellow producers Ted Hope and Anthony Bregman. Since joining Archer Gray, Carey has produced several notable films including MR. HOLMES by Bill Condon, THE DIARY OF A TEENAGE GIRL by Marielle Heller, and the upcoming TWENTIETH CENTURY WOMEN by Mike Mills. In addition to producing, Carey is an adjunct professor at Columbia University's Graduate Film School and an advisor/consultant to the Canadian Film Center.


---

Anne Mensah
Head of drama, Sky

Anne Mensah was appointed Head of Drama for the entertainment channels in 2011. Over the past five years, Anne has led the growth of original drama on Sky including the critically acclaimed Enfield Haunting, Fortitude starring Michael Gambon, Stanley Tucci and Sophie Grabol as well as The Last Panthers and Stan Lee's Lucky Man, starring James Nesbitt which is Sky 1's highest rated original drama ever. Upcoming original dramas airing on Sky include Guerrilla, written, executive produced and directed by Academy award winner John Ridley, Tin Star starring Tim Roth and Christina Hendricks and Delicious, starring Dawn French.

Prior to joining Sky, Anne spent 10 years at the BBC where she was latterly Head of Independent Drama as well as Head of Drama for BBC Scotland. Whilst at the BBC, Anne commissioned and worked with the very best in British drama to produce an impressive array of hits across the BBC channels. This includes the multi award winning Wallander starring Kenneth Branagh; Waterloo Road; Case Histories starring Jason Issacs; Zen starring Rufus Sewell and God on Trial with Stephen Dillane, Dominic Cooper, Stellan Skarsgard and Sir Anthony Sher.

---

Anthony Geffen
CEO and Filmmaker , Atlantic Productions

Anthony Geffen is one of the world's leading documentary filmmakers and a pioneer in virtual reality (VR). Leading the Atlantic Productions' creative team, Anthony has won several international awards including multiple BAFTA and Emmy awards, and numerous awards at the Wildscreen and Jackson Hole Festivals.

Anthony's diverse range of work includes 11 productions with David Attenborough, most recently the acclaimed BBC's Great Barrier Reef series. Other series include the BBC's Inside the Commons and the Secrets of Egypt series. Theatrical films include the Wildest Dream: Conquest of Everest, and IMAX films include Flying Monsters 3D.

Recent VR projects include museum experiences in London, Sydney and Canada for First Life and Great Barrier Reef Dive VR. Other VR projects include Inside the Human Body and Egypt VR.

Anthony has recently contributed to forums such as Google Zeitgeist, TedX and the Cannes Film Festival.

He is a fellow of St Cross College at Oxford University.

---

Anthony Wilcox
Creator and director, Shield 5

Anthony Wilcox is creator and director of 'Shield 5', a unique heist thriller, broadcast exclusively on Instagram, which is now the most followed web-series on the social media platform.

He previously worked for 15 years as an assistant director, predominantly in European independent cinema, alongside directors such as Lars von Trier, Jane Campion, Edgar Wright & Anthony Minghella. He has enjoyed a long working relationship with Michael Winterbottom and Andrew Eaton at Revolution Films as an assistant director, producer and 2nd Unit Director.

As well as writing and directing three short films, he also directed the 2nd Unit on Winterbottom's 'The Look of Love' (2013) and Mat Whitecross' 'Spike Island' (2013). Anthony's feature film debut as writer and director, Hello Carter, premiered in competition at the Dinard Film Festival 2013 and was also an official selection for the 2013 London Film Festival. It received its UK theatrical release in December 2014 and was nominated for 'Best Screenplay' at the National Film Awards.
As well as continuing to develop his next feature with the BFI, in the past twelve months Anthony has directed the Labour party's final election broadcast with Steve Coogan and a mini episode of 'The Trip' for Children in Need, featuring Coogan again, along with Rob Brydon.

Anthony is the producer on Michael Winterbottom's forthcoming "Wolf Alice: Love Song" and, as a director, currently has two feature films and a television series in development.


---

Antonio Grasso
Producer, I See Ooo

Born in Catanzaro, Italy, Antonio Grasso joined Turner EMEA in July 2014 as Localisation Producer, Kids, EMEA. In this role he is responsible for the localisation of Turner EMEA's web games and web assets.

Prior to joining Turner, Antonio held a number of positions within the videogames industry first in Canada and then in the UK. He has worked on many acclaimed AAA titles such as Bioshock, Mafia, Dead Island, Borderlands and others. He is the producer of the Cardboard VR game "Adventure Time: I See Ooo".

Antonio has a Bachelor of Arts (Honours) in Business Studies with International Development from The Open University.


---

Antony Root
EVP of original programming and production, HBO Europe

Antony Root is Executive Vice President of Original Programming and Production at HBO Europe where he is responsible for all local original programming produced for the fifteen markets where the company provides a bouquet of premium TV channels. These include scripted drama, miniseries and documentaries.

A graduate of Cambridge University, Antony started his career in the theatre before joining the BBC where he worked on numerous drama series. From there he moved to the UK's ITV and subsequently to Working Title Television, before being appointed Head of Drama at major UK producer Thames Television.

In 1996 Antony joined Granada Television as Head of Drama and in 1998 became the first Granada executive tasked with developing and producing drama programming for broadcasters outside the United Kingdom. As Head of International Drama he oversaw three movies for A&E in the United States, progressing to President of Granada Entertainment USA, based in Los Angeles.

In 2005 Antony returned to the UK to take up the position of Senior Vice President, European Production, for Sony Pictures Television, where he was responsible for all SPT's development and production in the European region including the management of its wholly owned and joint venture entities in six countries.

In 2010 and 2011 Antony served as Director of Industry Week at the RomaFictionFest before joining HBO Europe as Executive Vice President, Original Programming and Production.

Productions with which Antony has been associated as producer or executive producer have won BAFTA, Royal Television Society, Peabody and Banff awards as well as being nominated for Primetime Emmys and Golden Globes. Productions for HBO Europe have received multiple awards in their countries of origin including Poland, the Czech Republic, Hungary and Romania.

---

Athena Georgaklis
Head of development, Nelvana

Athena Georgaklis is the newly appointed head of development for Nelvana. Georgaklis, a highly respected animation executive, leads the acquisition of rights and the development of all original content for Nelvana, working with the studio's producers, creators, and talent around the world.

Georgaklis has worked in Canadian broadcast and production for more than 19 years. In her most recent role, Georgaklis oversaw all original productions for Corus Entertainment's Teletoon network, supervising the development and production of Canadian content in both English and French. During her time with Teletoon, she led the production and development of hit shows like Johnny Test, Camp Lakebottom, Mysticons, Counterfeit Cat, Atomic Puppet, Rocket Monkeys, and the Total Drama Island franchise.

---

Aurélien Simon
Head of VR production, Unit 9


Aurélien Simon is head of VR production at London-based interactive studio Unit 9. After a career as a producer for feature films and SFX, he specialised in making VR content at Unit 9 for clients including Samsung, Stella Artois, Nissan and for Italian ad agency Think Cattleya to promote the second season of Sky Italia drama Gomorra.

Prior to joining Unit 9, he was a development producer at Opus Entertainment and before that at Highbury Productions.

Ben Trewhella
CEO, Opposable Group


---

Benny Arbel
Founder & CEO, Inception


Benny Arbel is the founder and CEO of Inception, a VR entertainment content company working to bring immersive experiences to life. Inception launched officially in October, and is already being hailed as the 'Netflix of VR'. Prior to Inception, Benny was the founder and CEO of MyThings, a leading programmatic advertising provider.

Before this, he was Associate VP for NASDAQ-100 company Comverse, where he established and ran the Content Management Unit for the company's entertainment and new media solutions. Benny is a seasoned executive and has several additional successful startups under his belt.

Bill Gallagher
Screenwriter, Jamestown, The Paradise, Lark Rise to Candleford

Bill Gallagher was born on Tyneside. He has been a writer for thirty years and a producer since 2004.

He is best known for Lark Rise to Candleford, Conviction and The Paradise. Bill has two children, and he's a Bob Dylan nut.

---

Björn Stein
Björn Stein, Director, Midnight Sun,


Björn Stein is a director, writer and editor that have created film and television on both side of the pond. Together with Måns Mårlind, they work as a team of two directors and creators. Starting off with the 40 min short comedy Disco Kung Fu, two Swedish tv-series SPUNG and The Befallen (De drabbade) followed. The thriller Storm was their first Swedish feature and after this Supernatural thriller Shelter with Julianne Moore and action roller coaster Underworld Awakening with Kate Beckinsale was made in the US. Following this they went back to sweden and directed Shed no Tears (Känn ingen sorg) an emotional and visual drama based on the lyrics of Swedens biggest rock artist Håkan Hellström. The most resecent production is Midnight Sun, an 8 eight episode French/Swedish co production, which they created and directed all episodes. Midnight Sun was produced with Canal Plus and Swedish Television. 

Bryan Fuller
Screenwriter,

Bryan Fuller serves as executive producer and co-showrunner on Starz's "American Gods," based on Neil Gaiman's classic novel.

Fuller got his start writing "Star Trek: Deep Space Nine," followed by "Star Trek: Voyager," where he worked his way up from freelance writer to staff writer to co-producer.

He charted a new path during his last year on "Star Trek: Voyager," writing a spec pilot called "Dead Girl," which became Showtime's "Dead Like Me."

Fuller then went on to create the critically acclaimed series "Wonderfalls" and wrote and executive produced the animated movie "The Amazing Screw-On Head" with Mike Mignola for the Sci-Fi Channel. He also served as writer and co-executive producer on the first season of NBC's "Heroes" before leaving to create the Emmy Award-winning "Pushing Daisies." He wrote and executive produced "Mockingbird Lane," a reimagining of the classic sit-com "The Munsters" as a modern family dramedy, which aired on NBC in October 2012, and served as executive producer on the television film "High Moon" for Syfy, which aired in September 2014. Bryan developed and executive produced the critically-acclaimed "Hannibal" for three seasons on NBC, and is currently developing "Amazing Stories," a reboot of Stephen Spielberg's anthology series, for the network.

Fuller was the recipient of the Dan Curtis Legacy Award at the 40th Annual Saturn Awards, as well as the 3rd Annual Award for Comic-Con All Access Game Changer from Spike TV.


---

Cameron Roach
Commissioning editor, Sky

Cameron began his career at Sky's subscriber contact centre in Livingston before working for their broadcasting team in Osterley. He then moved to ITV, where he worked as part of the launch team for ITV2.

He subsequently moved into script and series editing on long-running drama series such as Casualty, before landing his first producing job on Series 6 of the hit prison drama Bad Girls for Shed Productions. He went on to produce two series of Footballers' Wives, and also developed and exec produced ITV2's first ever drama, Footballers' Wives: Extra Time, which ran for two series.

In 2007 Cameron moved to Kudos Productions to produce the International EMMY award-winning second series of Life on Mars, and in 2009 produced BBC2's critically acclaimed Moses Jones. Other BBC credits include Silk, written by Peter Moffat and Young James Herriot.

In 2011 Cameron was asked to oversee the move of Waterloo Road from Rochdale to Glasgow; as Executive Producer he worked on fifty episodes of the show. Cameron has worked in development for Tiger Aspect Productions, Shed Productions and for BBC Productions.

In 2013, Cameron joined Sky Drama as Commissioning Editor, he acted as Head of Drama whilst Anne Mensah was on sabbatical and now works with Anne across the entire slate, focussing on the shows in production and in advanced development. Forthcoming titles include Britannia, Tin Star, Riviera and Jamestown.

---

Carrie Stein
EVP of global productions, Entertainment One Television

Carrie Stein is Executive Vice President of Global Productions for Entertainment One Television. She is responsible for expanding the company both corporately and commercially in the global space, forging strategic alliances with global producers, packaging and overseeing production for international co-productions, targeting formats from key territories and acquisitions for eOne's distribution pipeline. Carrie is the executive behind many of eOne's successful coproductions including the series Welcome to Sweden and miniseries The Book of Negroes.

Prior to joining eOne, Carrie was Managing Director of 3 Arts International, a division of 3 Arts Entertainment, where she represented production companies and showrunners throughout the world and was instrumental in helping global clients expand their reach in television.

Carrie was the CEO of Alchemy Television, a UK based production and distribution company that exploded onto the television landscape producing a high-end slate of television properties including COCO CHANEL, BEN HUR, THE COMPANY and distributing the CBS/CTV hit series FLASHPOINT.

Prior to Alchemy, Carrie ran the longform packaging department at ICM for eleven years and was successful in packaging several international productions which ultimately led her to join Alchemy and focus full time on the global market.

Carrie has worked in the entertainment industry for more than 20 years in all phases of the business, including feature film and television development and production.
---

Catherine Wojtyczka
Deputy aquisitions manager, France televisions


Catherine Wojtyczka oversees the acquisitions for France Télévisions for the distributors outside the French territory. She's been working at France Télévisions since 2003. Since 2012, she is in charge of pre-buying and buying series and feature films for all the channels of the French public broadcaster.

Cathrine Simonsen
Head of children dept, NRK Super

Cathrine Simonsen is Head of Children dept. NRK Super. She has worked as a director and producer for many years. She has worked primarily with kids and youth programs, but also produced several drama series for grown ups. She was responsible for starting up Shame.


---

Cathy Payne 
CEO, Endemol Shine International

Cathy Payne has held the position of Chief Executive of Endemol Shine International since March 2015. Prior to the merger of Endemol Group and Shine Group, Cathy was the Chief Executive of Endemol Worldwide Distribution since June 2009.

Formerly Cathy was Chief Executive of Southern Star International for nine years and grew the division to become one of the largest distributors of English language programming outside of the Hollywood Studios.

Cathy worked with Southern Star for over 20 years, having sold television programming in all major international markets and in the process has established an invaluable network of global contacts within the industry.

Cathy is responsible for the overall responsibility and management of the Endemol Shine International business which operates from London, Paris, Los Angeles, Miami, Sao Paulo, Sydney, Moscow, Mumbai and Singapore.


---
Channing Dungey
President, ABC Entertainment

Channing Dungey was named president, ABC Entertainment, in February 2016. In this role she has oversight of all development, programming, marketing and scheduling operations for the ABC Television Network.

Previously Dungey was executive vice president, Drama Development, Movies & Miniseries, ABC Entertainment Group. In this position she oversaw the development and production of all drama pilots, movies & miniseries and the launch of new series for ABC Entertainment. Series Dungey developed and launched include "Scandal," "Quantico," "Marvel's Agents of S.H.I.E.L.D.," "How to Get Away with Murder," "American Crime," "Once Upon A Time" and "Secrets and Lies". Prior she was senior vice president, Drama Development, ABC Entertainment Group, since June 2009.

Previously Dungey was vice president, Drama Development, ABC Studios. In that role she was responsible for the development and acquisition of drama programming for the studio. Her slate of programming included the award-winning and critically acclaimed ABC show "Private Practice," CBS's long-running drama "Criminal Minds," the CW's "Reaper" and Lifetime's highest-rated series, "Army Wives." Ms. Dungey joined ABC Studios in the summer of 2004.

Dungey began her successful career in entertainment as a development assistant for Davis Entertainment at 20th Century Fox. She then became story editor at Steamroller Productions, Steven Seagal's Warner Bros-based company, where she worked on the development and production of films, including "Under Siege" and "On Deadly Ground." Following her successful stint at Steamroller, she was offered a job at the studio and served for five years as a Warner Bros. production executive. There she helped develop and supervise a diverse range of commercially successful, critically acclaimed films, including "Bridges of Madison County," "Heat," "Twister," "Devil's Advocate," "City of Angels," "The Postman," "Conspiracy Theory," "Rosewood," "Space Jam" and "Practical Magic."

Eager for new challenges, Dungey left the executive suite in the spring of 1998 to become senior vice president at Material, a film production company with a first-look deal at Warner Bros., which was responsible for 2000's "Red Planet," starring Val Kilmer, as well as 2002's remake of H.G. Wells' "The Time Machine," starring Guy Pearce. After being named president in 2001, Ms. Dungey co-produced two films that were released in the spring of 2002: "Queen of the Damned," adapted from the best-selling novel by Anne Rice, starring Stuart Townsend and Aaliyah, and "Showtime," starring Robert De Niro, Eddie Murphy and Rene Russo. The third film she co-produced, "The Big Bounce," based on an Elmore Leonard novel, was directed by George Armitage and starred Owen Wilson and Morgan Freeman.

In January 2003, Dungey partnered with Pamela Post, a producer formerly with Team Todd, and formed Dexterity Pictures. The production partnership was focused on making both studio and independent films, as well as developing television series. In the summer of 2004, a TV pitch meeting Ms. Dungey took with an ABC executive resulted in an offer to join the drama team at ABC Studios, then known as Touchstone Television.

Dungey, who graduated magna cum laude from UCLA's School of Theater, Film and Television, is a founding member of the Step Up Women's Network, a national non-profit membership organization dedicated to strengthening community resources for women and girls. She also teaches a graduate level course on Developing the Drama Pilot at UCLA's School of Theater, Film and Television.

---
Chris Kelly
Co-founder and MD, Z-Studios


Chris Kelly is co-founder and MD of Z-Studios - a new model production and entertainment studio focused on the intersection between the online and broadcast worlds. The company is creating innovative drama and entertainment formats plus docs and feature films for broadcasters, SVoD and online platforms with global scale and ambition.

In 2006 he founded Bigballs Media - the early pioneers of online video and branded digital entertainment - creating BAFTA award nominated series Who Killed Summer and Cannes Gold Lion winning social gaming title I AM PLAYR.

In 2012 Chris was responsible for creating and launching YouTube Originals channel Copa90 and built the channel brand into the world's largest digital football network - now reaching over 11 million viewers on a weekly basis.

As Executive Producer Chris oversaw the Sky and NBC broadcast series You, Me and the Apocalypse and the ground-breaking integrated YouTube influencer campaign Bigballs delivered to support their original broadcast series concept co-produced with Working Title Television.

The success of Copa90 saw a $10m Series A investment in Bigballs from Liberty Global and led to a singular focus on football which allowed Copa90 creators Chris and Richard Welsh - Bigballs creative director and originator of YMATA - the opportunity to follow their ambitions under the new brand of Z-Studios.

Chris Rice
Partner, WME

Chris is a partner of WME IMG and heads the Global TV team within WME and leads Entertainment sales globally within IMG. Chris works with the agency's content creators, US and international networks as well as third party financiers to create advantageous ownership and distribution solutions for clients.

Chris packaged and led global sales on AMC/BBC\'s 12 Emmy-Nominated series THE NIGHT MANAGER starring clients Hugh Laurie and Tom Hiddleston - sold in all territories globally through IMG. Other series that Chris has put together/sold or is launching include the HBO/Sky/Canal+ co-production THE YOUNG POPE starring client Jude Law, Netflix\'s first non-scripted original series CHEFS TABLE, the award-winning latest season of TOP OF THE LAKE starring Elisabeth Moss and Nicole Kidman, The BBCAmerica/Netflix original upcoming series of DIRK GENTLY starring Elijah Wood, the giant Sky/Amazon original series BRITANNIA launching in 2017 and THE GRAND TOUR - Amazon\'s new car series hosted by Clarkson, May & Hammond.

Prior to joining WME IMG, Chris was Co-founder and Chief Operating Officer of Cinnamon Entertainment. At Cinnamon, he oversaw the financing, production and distribution of series distributed in 165+ countries with investment of more than $50m including the Ironman television series with Marvel Entertainment. Chris has also acted as an advisor to multiple media and distribution businesses, including as part of the Investment team at Creative Capital Fund – a Venture Capital fund focused on media investments.

---

Chris Selak
Executive vice president, Lionsgate Television Group


As executive vice president of Lionsgate's Television Group, Chris Selak oversees creative development and programming for all scripted television projects. Reporting to Lionsgate Television Group Chairman Kevin Beggs, Ms. Selak is an integral part of the Television Group senior management team responsible for leading Lionsgate to its most prolific roster in history, including the ground-breaking hit Orange is the New Black for Netflix; the fan favorite Nashville on CMT and Hulu; the hit drama series The Royals for E!; and the Golden Globe® nominated Casual for Hulu.

In addition, Ms. Selak has built on Lionsgate's legacy of iconic series like Mad Men, Nurse Jackie and Weeds. She also expanded the Company's overall output, scope and range of scripted programming, which includes the breakout success Greenleaf for OWN, the political comedy Graves for EPIX, Nightcap for POP, the highly anticipated Dear White People for Netflix, the 3-hour special event Dirty Dancing for ABC, American Lion for HBO, Manifesto for Discovery Channel, and Step Up for YouTube Red.

Before joining Lionsgate in 2011, Ms. Selak served as Senior Vice President at John Wells Productions ("JWP"), where she oversaw programming for ER and The West Wing. She produced the ER special retrospective, "Previously On," that aired in the time period immediately preceding the series finale. In addition, she helped develop JWP's Shameless, a dark, comedic family drama starring Bill Macy and Emmy Rossum that currently airs on Showtime, as well as TNT's Southland, a series about the lives of those serving in The Los Angeles Police Department.

Prior to JWP, Ms. Selak was Vice President at Mandalay Television, a Peter Guber Company, serving as a producer on the Showtime series Rude Awakening, starring Sherilyn Fenn and Lynn Redgrave. She also oversaw the development and programming of the ABC series Cupid starring Jeremy Piven, and The WB's Young Americans, starring Kate Bosworth.

Christian Vesper
EVP and creative director of global drama, Fremantle Media

Christian Vesper is the EVP and Creative Director, Global Drama at FremantleMedia. He reports to FremantleMedia's Director of Global Drama, Sarah Doole, and maintains a base in both London and New York. In his role Christian works closely with FremantleMedia's production companies as a development partner with a focus on bolstering the international scripted development slate. He also cultivates his own projects within the company. The positon provides Christian with a platform to connect leading international writers, producers, directors and actors with FremantleMedia's production teams to develop scripted programming of the highest calibre.

Christian is a highly experienced media executive with a track record in identifying projects with broad international appeal and developing highly successful partnerships. Prior to joining FremantleMedia, he spent 14 years at Sundance TV, most recently overseeing all international projects for the network, spearheading premier co-production partnerships for SundanceTV. His credits include The Last Panthers, with Sky Atlantic and CANAL+; Rebellion, with Zodiak Rights, RTÉ and Touchpaper TV; The A Word, with BBC One and Keshet and the critically acclaimed Deutschland 83 with UFA Fiction and FremantleMedia.

As senior vice president of scripted development and current programming at the network he was instrumental in the development and production of the first three seasons of Peabody Award-winning Rectify, and oversaw the development and production of the first season of Hap and Leonard, the highest rated original series in Sundance TV history. He also oversaw the Golden Globe® Award-winning mini-series The Honorable Woman as well as the Golden Globe® and Emmy® Award-winning mini-series Top of the Lake, the second season on which, Vesper will act as executive producer for Sundance TV. His other achievements include Golden Globe®-winning Carlos; the critically acclaimed Appropriate Adult and Restless and the acquisition of hundreds of titles across a range of genres, such as Jean Xavier de Lestrade's The Staircase; Loic Pringent's Marc Jacobs, Michael Winterbottom's In This World and Peter Bogdonavich's Runnin' Down a Dream. Christian was also executive producer of David Cross' The Increasingly Poor Decisions of Todd Margaret.

He previously held roles at HBO; entertainment industry start-up iFilm; October Films and USA Films.

Christian began his career as a lawyer at the Wall Street law firm Brown & Wood, having earned his Juris Doctorate from the University of Michigan at Ann Arbor and his Bachelor of Arts degree in history from the University of California, Berkeley.


---

Christian Wikander
Co-Production director, Pinewood Television

Christian Wikander, former Head of Drama with SVT, Sweden's public broadcaster, has joined London-based Pinewood Television as Co-Production Director. During his tenure at SVT, he and his department are credited with developing and producing international sensations like The Bridge, Real Humans and Jordskott. His most recent credit is Midnight Sun which is currently airing in Sweden and will be on Canal + in late November 2016.

Wikander's remit at Pinewood Television will be to devise a co-production strategy outside of the UK, working with production companies, broadcasters and OTT providers to develop, produce and finance high-end drama series. Reporting to Pinewood Television's Creative Director Helen Gregory, Wikander will source projects looking for finance as well as taking the company's own projects to international partners. He joins a growing team that now includes Head of Development Louisa FitzGerald, whose credits include Abi Morgan's River and The Secret starring Jimmy Nesbitt.

Commenting on Wikander's appointment, Helen Gregory said, "Christian's pedigree in creating and producing such high quality drama and some of Scandinavia's most popular long-running series as well as his experience in international co-production is exceptional and I'm thrilled he's joining the team at Pinewood Television."
Wikander created one of the first successful independent production companies in Sweden, and negotiated its sale to Metronome Film & Television Group.

As well as leading SVT's Drama and Entertainment divisions through an exciting period of growth and reinvention, including online content development, he has an unprecedented record in international co-production and sales.


---

Christina O'Shea-Daly
President, Dandelion Productions

Christina O'Shea-Daly is the President of Dandelion Productions. For over 20 years, she has overseen the development and production of hundreds of hours of programming; event miniseries, series and television movies for Hallmark Entertainment, RHI Entertainment and Sonar Entertainment. Projects have included the acclaimed Syfy miniseries event Tin Man (Zooey Deschanel, Alan Cumming) and the BSkyB/Syfy miniseries Neverland (Rhys Ifans) and Treasure Island (Eddie Izzard).

Christina served as Executive Producer on a variety of recent miniseries and movies, including Delete (Keir Gilhurst, Erin Kurpluck), Ring of Fire (Michael Vartan, Lauren Lee Smith) and televion movies such as Scarecrow (Lacey Chabert), The Hollow (Stephanie Hunt) and more recently The Night Before Halloween (Bailee Madison). She is currently in post-production on her first independent feature Caught, shot entirely on location in Lewes, East Sussex (Mickey Sumner, April Pearson) and in development on two Syfy features set to air in 2017. Christina in collaboration with other writers and producers is working on a number of series and features that are currently being shopped to various networks and international distributors.


---

Christina Sang-St. Catherine
Senior producer, Nelvana


As a senior producer at Nelvana Christina is responsible for leading the creative direction on a portfolio of Nelvana shows for the Corus Kids TV networks and global markets. Christina is involved in the early budget, schedule and creative development of shows through to delivery; working closely with key creatives to ensure that the creative vision is maintained through development and production; including collaboration with internal departments and external partners to align goals and interests across the brand. Christina joined Nelvana in 2005 to produce series Max and Ruby for Treehouse in Canada and Nick Jr worldwide. She then moved on to produce Handy Manny, Willa's Wildlife and evergreen properties Franklin and Friends and Babar & The Adventures of Badou. In her current role Christina oversees a number of properties in Development and Production including Little Charmers and Ranger Rob, both airing on domestic and global networks.

Claire McArdle
VP, Multiplatform, Comedy Central International

Claire McArdle is the Vice President, Multiplatform for Comedy Central International. She has responsibility for the multi-territory short form originals pipeline across all social platforms.

Claire is a an Emmy award-winning, BAFTA nominated executive who has worked extensively across television and digital platforms. In her previous role as Head of Content IP Development at social talent agency Gleam Futures she developed and executive produced a range of programmes, including record-breaking release Hit the Road with online superstars Joe Sugg and Caspar Lee for BBC Worldwide. Prior to joining Gleam Futures, Claire was executive producer for Multiplaform at All3's Maverick Television. During her time with Maverick she developed and executive produced all online content related to Channel 4 comedy drama Fresh Meat; and for the broadcaster's series Hotel GB and Food Hospital; Sky Arts web series Welcome to Mahagonny; and the mobile games Reverse the Odds for Stand Up 2 Cancer (Digital Emmy winner and BAFTA Nominated) and Embarrassing Bodies: Angry Boils. She had oversight of the digital elements of all series of Embarrassing Bodies: Live from the Clinic which has won a Digital Emmy; BAFTA; RTS Award, BIMA and Broadcast Digital Award.

In addition to work for broadcasters she has produced branded content for a range of commercial clients, and developed television programmes for major UK broadcasters. Prior to joining Maverick TV Claire was at Channel 4 where she acted as Commissioning Editor for 4iP, before taking up a role as Commissioning Editor for Education. She was previously with Zodiak-owned Scottish indie The Comedy Unit.


---

Craig Cegielski
Co-CEO, FremantleMedia North America


---

Danny Cohen
President, Access Entertainment

Danny Cohen is President of Access Entertainment - a division of Access Industries focused on investments across television, film, theatre and digital. His early investments include a film deal with House Productions and a play for Broadway. Danny will also Executive Produce the next JK Rowling Fantastic Beasts\' movie. Prior to joining Access in May 2016, Danny was Director of BBC Television where he led the BBC's Television Networks and BBC Productions - Europe's largest television production group with a staff of 3000. His role encompassed the greenlighting and production of all of the BBC\'s Drama, Comedy, Entertainment and Unscripted programmes. Danny also oversaw the BBC's film label BBC Films and provided editorial leadership for the BBC's digital platform, the iPlayer. He was a member of the Board of the BBC.

Previously, Danny was Controller of the BBC's main network BBC One, Controller of BBC Three, Head of E4 and Head of Documentaries for Channel 4. His commissions have included: Skins, The Inbetweeners, Call The Midwife, Happy Valley, War and Peace, Blood Sweat and T-Shirts, Russell Howard\'s Good News, Supernanny, Our War, The Voice, Car Share and many others.


---

Darren Emerson
Co-founder and CCO, VR City


Darren Emerson is a producer, director and co-founder of London production companies VR City and East City Films. Over the last 15 years he has produced everything from music videos, multi-camera OB's, to documentaries filmed in Serbia, India, Myanmar and Nigeria. Darren is a passionate advocate of VR story-telling and film making. His goal is to create VR documentary films that pair extraordinary personal recollections with immersive imagery and abstract visual symbolism, to create films with a deep sense of emotional resonance between the audience and the subject.

Darren's first VR film "Witness 360: 7/7" played in competition at IDFA Doc Lab in 2015, and has played at many high profile festivals including Cannes, One World Humanitarian Film Festival, Docville, Docaviv, as well as being part of the MIT Virtually There conference in 2016.

In 2016 Darren won the first ever VR commission from Sheffield Doc/Fest and the Site Gallery with support from the UK Arts Council. The resulting film "Invisible" premiered at Sheffield Doc/Fest 2016 and is now touring festivals Internationally.

Darren has been invited to speak at VR Labs at CPH:DOX, IDFA Doc Lab, BFI Future Film Fund, I-docs, EDEF, the One World Humanitarian Film Festival, Raindance Film Festival, Dubai International Film Festival and Cannes.

David Glasser
COO and president, The Weinstein Company

David C. Glasser currently serves as Chief Operating Officer and President for The Weinstein Company (TWC). Glasser is a key member of TWC's management committee, and has been instrumental in the success of the company alongside Co-Chairmen Harvey and Bob Weinstein and other executives.

As COO of TWC, Glasser is responsible for the company's day-to-day management and the development of its growing portfolio of businesses, which include motion pictures, television, live theatrical productions, home entertainment, library, and international film sales and distribution. He oversees all production/sales/finance deals for motion pictures originated with TWC and its genre division, Dimension Films. These include such releases as THE ARTIST and THE KING'S SPEECH, both of which won several Academy Awards®, including Best Picture.

Glasser also oversees all acquisition deals, the most recent of which include CAROL, HANDS OF STONE, McDonald's Biopic THE FOUNDER starring Michael Keaton, as well as the Sundance Festival hit SING STREET, LION, THE IMITATION GAME (Berlin 2014), and more.


---

David Ripert
Head of Spaces EMEA, YouTube


---
Denis Crushell
VP of Europe, Tubular Labs


Denis leads operations for Tubular Labs in Europe. Tubular Labs is a video analytics company. IT empowers its clients to find and partner with influencers, support sales with insights, optimise content strategy and media planning. Tubular tracks billions of videos across YouTube, Facebook, Instagram and Twitter.

Denis joined Tubular Labs from Google, where he was YouTube EMEA head of sponsorship. He has worked in online video for almost a decade. During his time at Google he helped the company to create a sponsorship arm, which sold sponsorships around major sporting events and entertainment.

Dermot Horan
Director of production and acquisitions, RTE

Dermot Horan is Acting Managing Director and Director of Production and Acquisitions at RTÉ, Ireland's Public Service Broadcaster. As such he sits on the RTÉ Executive Board representing Television and chairs the TV board of the Television Division.

In his acquisitions role he has secured for RTÉ Desperate Housewives, The Big Bang Theory, Homeland, CSI, and The Sopranos among others, most of which have played ahead of all other Irish and UK channels. The department is also responsible for the acquiring of Irish feature films, and international co-productions, and pre-buys including the likes of The Fall, My Mother and Other Strangers, Red Water and Dara and Ed's Big Adventure.

He co-ordinates RTÉ's partnerships with outside bodies and represents the Television Division in its dealings with the BAI (Broadcast Authority of Ireland), SPI (Screen Producers Ireland) and The Irish Film Board. He is also a member of TBIG, the Television Broadcasters in Ireland Group, members of which include all the Irish Television broadcasters in Ireland, north and south. He is former chairman and currently a member of TIF Broadcasting and Content Distribution Industry of IBEC, the Irish employers' federation. He is a board member of the St. Patrick's Festival.

Dermot is married to Patricia and has three sons. His interests include history, travel, rugby, cricket and wine.

---
Ed Bazalgette
Director, Poldark, Houdini & Doyle


Ed Bazalgette is currently completing the DOCTOR WHO Christmas special, having just lead directed CLASS, the new creation from the Doctor Who universe, written by acclaimed author Patrick Ness. His time travel exploits began on the last season when his episode The Girl who Died, featuring Maisie Williams received the highest ratings.

Ed was the opening Director on POLDARK for BBC1 reaching over 8 million viewers and helping the channel to its highest ratings share for the first quarter of the year in a decade.

His credits also include the acclaimed mini series THE GUILTY for HARTSWOOD/ITV featuring Tamsin Greig and Katherine Kelly, A MOTHERS SON (ITV Studios) which received a Broadcast Best Single Drama nomination and ENDEAVOUR for Mammoth Screen. Ed's film opened season one.

Ed has directed Brenda Blethyn in VERA and episodes of HOUDINI AND DOYLE for FOX/ITV and DCI BANKS for Left Bank Pictures.

Before moving into drama Ed produced and directed documentaries. He won an RTS for his GREAT BRITONS film on Brunel, and received BAFTA nominations for his BBC2 series VENICE and SEVEN WONDERS OF THE INDUSTRIAL WORLD. For BBC1 Ed directed landmark biographical films on the lives of and HANNIBAL and GENGHIS KHAN.

He started out as an editor and received two BAFTA nominations for his editing work.
---
Ed Galton
Chief commercial officer & MD, Cake

A veteran distribution professional with over 20 years experience under his belt, Ed is the Managing Director and Chief Commercial Officer at CAKE, and a shareholder. In this dual role, he oversees all sales operations, the day-to-day running of the company, as well as directly selling CAKE's growing content portfolio in major territories including North America, Scandinavia, the UK and Australia. Before joining CAKE, Ed spent six years as EVP of Business Development for the award-winning French animation company Xilam, built his international TV expertise and contact base working in London and Hamburg as COO for Igel Media, in Paris as VP of International Sales for Gaumont, and in New York as Director of International Sales for Fox Lorber Associates.

---

Eleonora Andreatta
Director, Rai Fiction

Eleonora Andreatta is the Director of Rai Fiction, the department of the Italian public broadcaster RAI in charge of producing and co-producing TV drama, animation, docudrama and web series, with a yearly output of some 500 hours.

After a degree in Italian Literature at Bologna University, she began her career in media world working for Academy Pictures, a movie distribution company.

She joined RAI in 1995, working as producer, then as responsible for Cinema and Drama programming in Rai1, and later as head of co-productions and TV series in Rai Fiction.

Since September 2012, Eleonora Andreatta is the Director of Rai Fiction, (Rai's Head of Drama), pursuing a policy of product innovation and differentiation. Along the successful production of prime-time domestic drama, where Rai is undisputed leader in Italy, she opened new production lines of series for younger viewers, web series, and high profile projects for an international audience.

---

Elizabeth Dreyer
Head of international coproduction, Gaumont Television


---

Emma Scott
CEO, Beano Studios


---

Eric Schrier
President of original programming, FX

Eric Schrier is President of Original Programming for FX Networks and FX Productions, overseeing all original programming for FX, FXX and FXM, and is head of business and entertainment operations for FX Productions.

Schrier joined FX in 2000 as an assistant to then President of Entertainment Kevin Reilly, and has been on the fast track ever since. Since being named President of Original Programming in June 2013, Schrier has developed The People v. O.J. Simpson: American Crime Story, the Emmy® and Golden Globe® winning limited series Fargo and American Horror Story, and the upcoming limited series Trust and Feud; the critically-acclaimed drama series The Americans, The Strain, Tyrant and The Bastard Executioner, and the upcoming drama series Taboo and Legion; and the comedy series You're the Worst, Married, Man Seeking Woman, Sex&Drugs&Rock&Roll and Baskets, and the upcoming comedy series Better Things and Atlanta.

Prior to that, Schrier served as Executive Vice President, FX Productions, and Head of Series Development, during which he developed the critically-acclaimed drama series The Americans and The Bridge. In June 2008 he was named Senior Vice President, Series Development, FX Networks, and Executive Vice President, FX Productions, and was instrumental in developing the Emmy® winning Justified, the drama series Sons of Anarchy and Terriers, as well as overseeing FX's growth in comedy with the Emmy® winning Louie, and the comedies Archer and The League.

Schrier helped develop the Golden Globe® winning drama series Damages and the comedy Wilfred after being named Senior Vice President, Original Programming in December 2005. Prior to that, as Vice President, Current Programming and Alternative Development, he developed the acclaimed comedy series It's Always Sunny in Philadelphia and 30 Days.

In July of 2001, he was promoted to Manager of Current Series, and a year later became Director of Current Series. During this period, he helped develop the Emmy® and Golden Globe® winning dramas The Shield and Nip/Tuck and the Emmy® winning drama Rescue Me.

Schrier also played an integral role in the growth of FX Productions, managing day-to-day operations for the studio since its formation. In addition to managing the studio's interest in foreign sales, home entertainment, syndication and new media opportunities, he initiated product merchandise for all FX original series under the FX Productions banner. He was a key player in the inception and launch of FX Canada, the joint venture network of FX Networks and Rogers Media.

Schrier began his career as an assistant at CAA and then Brillstein-Grey Entertainment before landing at FX. He is a graduate of the University of Southern California School of Cinema-Television, where he currently teaches a graduate-level course on the worldwide business of television.

---

Erik Richter Strand
Creator & director, Valkyrien


Series lead creative and creator/director Erik Richter Strand studied film directing at the Norwegian National Film School. His feature debut as director and co-writer, "Sons" (2006), won great acclaim. In 2008-2012, Strand directed three films in the Varg Veum crime series universe for Miso film. Just before Strand set out on his "Valkyrien"- journey, Strand completed two episodes of the critically admired Jo Nesbø political thriller series "Occupied" as writer-director (2015, Yellowbird).

Estelle Chandeze
International TV research manager, Eurodata TV Worldwide

After graduating from ESSEC Business School in Paris in 2008, Estelle joined TNS Sofres and worked 7 years in the company, first as a Research Executive in the Media sector, then as a Group Manager and finally as a Research Director, specialized in the Media, Telecom and Leisure industries.

Estelle joined Eurodata TV Worldwide, Paris, in October 2015, and is now in charge of the international TV monitoring service NoTa. Her role also includes research and analysis on global TV and online content trends, as well as Multiscreen and digital topics.


---

Faith Penhale
Joint CEO, Lookout Point




Fanny Rondeau
Head of Drama, France 2

Since 1997 Fanny Rondeau has devoted herself to TV fiction and became an artistic manager at Tanais Films, then from 1999 to 2003 an artistic producer at Pathé TV and from 2003 to 2005 at Gema Productions. She joins France 2 in 2005 as a program advisor within the fiction department. Furthermore, from 2005 to 2007 she is responsible for international coproductions and represents France Télévisions in the EBU and other institutions. She is in charge of many series, mini-series, TV movies including Fais fais pas ci, Fais pas ça , Les petits meurtres d\\\\\\\\\\\\\\\'Agatha Christie and, most recently, Dix pour cent. Since late August 2016, she is Director of Fiction at France 2.

From 1994 to 1996, she worked in an audiovisual consulting firm Initiative Film, specialized in artistic and production support of TV projects, film and animation.

Fanny graduated in communication and human resources section of the Institut d\\\\\\\\\\\\\\\'Etudes Politiques in Paris (1992) and obtained a Master of Political Science in Political Sociology at the Paris 1 Panthéon-Sorbonne University (1993).


---

George Strompolos
Founder and CEO , Fullscreen Media

George Strompolos is an entrepreneur and digital media pioneer. He is the founder and CEO of Fullscreen Media, a global leader in social-first entertainment experiences serving creators, brands and consumers. The company is comprised of multiple divisions, including the world's largest network of online content creators, a talent management group, two award-winning production studios, a live events and touring business, a consumer products group, two premium subscription video-on-demand services and an in-house social media agency.

Prior to founding Fullscreen Media in 2011, George worked at Google where he co-created the YouTube Partnership Program, enabling people around the world to generate revenue by creating original YouTube videos, and thus giving rise to a new generation of creative voices and stars. For this work, George was named to Google's patent for the monetization of user-generated video. He has been recognized among industry leaders with honors such as AdAge's 2013 40 Under 40 and The Hollywood Reporter's 2014 Silicon Beach Power 25 and 2016's Digital Power 50.

George's commitment to empowering content creators extends beyond the commercial sphere. Through his involvement in the LA Promise Fund, George helps ensure that arts education continues to be supported in LA public schools.

George graduated with degrees in mass communications and business administration at the University of California, Berkeley. He currently lives in Los Angeles and enjoys live music, cooking, and spending time with curious people IRL.
---

Georgia Brown
EVP of global scripted and factual content, FremantleMedia

Georgia Brown is Executive Vice President of Global Scripted and Factual Content at FremantleMedia.

Working with Jens Richter, CEO FMI, Georgia oversees the team acquiring third party content for FMI to distribute, building and complementing FremantleMedia's existing catalogue. She works with FremantleMedia's in-house producers on all co-production and co-financing arrangements in order to maximise returns on behalf of the overall FremantleMedia Group. Georgia also works with the M&A team, under Sangeeta Desai, FremantleMedia's COO & CEO Emerging Markets to identify potential future acquisitions or creative partnerships, and is involved in the integration of these companies post acquisition.

Georgia joined FremantleMedia from Shine International where she was SVP of Acquisitions overseeing a range of projects which included Beauty and the Geek, Broadchurch, Code of a Killer, Masterchef and One Born Every Minute. She also secured a first look deal for Shine International with scripted indie, Ecosse Films. Before Shine, Georgia was previously a commercial manager, at BBC Worldwide, the commercial arm of the British public broadcaster. She worked with over 120 independent producers in the UK and internationally to manage rights acquisitions and early investment on BBC Worldwide-distributed programming including Africa, Mad Dogs, Misfits, Natural World, Primeval, Sherlock and Top Gear.


---

Giovanni Altieri
Director of business affairs content and product placement, RTI Mediaset Group

Giovanni Altieri is the Director of Business Affairs Content and Product Placement of RTI Mediaset Group, covering throughout the whole content creation process of Mediaset Group.
After a degree in Law at Milan University, he has acquired a 20-year experience in Legal and Business Affairs, first working in the Legal Department of Ricordi Group (from 1994 Bertelsmann Group) from 1992 to 1996, and then joining Mediaset Group Legal Department serving as Broadcast contracts Legal Manager from 1996 to 2006, where he covered all the contracts relating to the core business of the Group, from creative artists and talents to TV commissioning, IP and trademarks protection and sports TV rights acquisition.

In 2006, Altieri has been appointed Director of Business Affairs Content and Product Placement, being responsible of the commissioning/acquisition of drama and the negotiation of international co-development and co-production for scripted drama. He is also involved in the acquisition of light entertainment and feature films, dealing with artistic and creative talents.

Altieri is a member of the Board of Fascino PGT (original TV content producer) and Blasteem (startup for digital native content creation and aggregation), companies related to Mediaset Group, and a member of the permanent Ethical Committee of Mediafriends Onlus, no-profit company of Mediaset Group.


---

Greg Brenman
Founder, Drama Republic

Greg Brenman established Drama Republic with his long-term colleague Roanna Benn in January 2013.

Their first production was Hugo Blick's The Honourable Woman, an eight-part political thriller for the BBC / SundanceTV which transmitted in the UK & around the world to great success. Drama Republic then produced Doctor Foster, a psychological drama for BBC One by acclaimed dramatist Mike Bartlett, as well as a one-off adaptation of J B Priestly's extraordinary play, An Inspector Calls.

The second series of Doctor Foster is currently in production, and 2017 will see the company produce an adaptation of David Nicholls' US, as well as an original series by the award-winning playwright Nick Payne. Greg is also currently executive producer on the adaptation of Mike Bartlett's acclaimed stage play King Charles III for BBC Two.


---

Greg Phillips
President of distribution, Content Media Corporation

Charged with heading up the distribution division of Content Media Corporation, Greg is responsible for managing all strategic business matters whilst driving the growth of the company in the international market. Overseeing all television, film and digital acquisitions, sales, and marketing strategies across all media and genres, Greg directs the distribution of more than 5,400 hours of diverse programming and in excess of 275 theatrical feature film titles.

With offices in London and Los Angeles, Content Media distributes a wealth of hit programming including the critically acclaimed and multiple award winning Line of Duty, Deadpan Pictures' Can't Cope, Won't Cope, Alex Gibney's provocative The 4%: Film's Gender Problem, Jack Taylor starring Iain Glen, long-running drama series 19-2 and ten-part non-fiction series Rumble & Hum. The company recently signed an exclusive first look agreement with Dublin-based award-winning producers Deadpan Pictures, adding to further first look deals with leading producer Keo Films for its scripted programming, Caryn Mandabach Productions and 40 Partners.

The latest film titles on Content Media's slate include road trip comedy An Actor Prepares starring Jeremy Irons and Jack Huston; Pistorius, a powerful documentary about Olympic athlete Oscar Pistorius; action film The Worker, produced alongside Jeremy Renner's production company, The Combine, starring Michael Peña and directed by Dan Bradley; the elegant documentary Manolo: The Boy Who Made Shoes for Lizards about the most revered shoemaker in the world Manolo Blahnik; supernatural heist thriller The Vault; epic romance Callas, directed by Niki Caro and starring Noomi Rapace as La Diva; supernatural thriller Don't Knock Twice from 'The Machine' team starring Katee Sackhoff, and dramatic romance The Book of Love starring Jason Sudeikis, Maisie Williams and Jessica Biel.

Prior to joining Content Media Corporation in 1999, Greg headed up Worldwide TV Distribution for Southern Star, Australia's leading producer and distributor of television programming. With more than 30 years' experience in the industry, Greg has also held senior positions including President, Worldwide Distribution at MTM International; Managing Director, Europe at CBS Broadcast International; and Director of International Theatrical Sales at Goldcrest Film and TV.


---

Harry Eastwood
Investment director, Ingenious Media

Harry is an Investment Director within Ingenious, responsible for running the Ingenious Broadcasting funds and the Ingenious Estate Planning Media strategy. His role focuses on sourcing and evaluating television projects and overseeing all aspects of the funds.

Prior to joining Ingenious, Harry co-founded and ran a TV production company which was sold to NBC Universal in 2010 and consulted for a number of film and TV production companies.


---

Helen Asimakis
Senior Director, Drama, CBC Scripted Content


Helen Asimakis was appointed Senior Director, Drama, CBC Scripted Content in October 2013.  She leads the team responsible for managing the creative development and production of CBC Television's slate of dramatic programming including:  Murdoch Mysteries, Heartland, X Company, This Life, Romeo Section, Shoot the Messenger and the upcoming limited series:  Alias Grace, Pure, Bellevue and the re-boot of Anne of Green Gables entitled Anne.
Helen joined the CBC in 2001 as an Executive in Charge of Production, Drama.  During this period, she oversaw the development and production of such varied projects as Heartland, Republic of Doyle, The Don Cherry Story and its sequel – Wrath of Grapes, Mr. Hockey: The Gordie Howe Story, Trudeau II: Maverick in the Making to name a few.
Helen has worked in the television industry since 1988 and has a broad knowledge of production, distribution and management.  Prior to CBC, Helen held a variety of positions, including Supervisor of Program Development and Production at CTV; Story Editor and Director of Development at Sullivan Entertainment; Associate Producer at Sarrazin Couture Entertainment as well as overseeing the management of Sarrazin's corporate head office in Toronto.

Helen Bullough
Head of CBBC productions, CBBC


Helen is Head of CBBC Productions, leading the award-winning, multi-platform inhouse production team in Salford and responsible for successful brands like Newsround, The Dumping Ground, Blue Peter, Wolfblood, Class Dismissed, 4 0 Clock Club and Marrying Mum and Dad. It's this CBBC Productions team which is behind the new The Worst Witch drama. Previously, Helen was Head of BBC Entertainment Production North in Manchester and Head of Vision North, producing key network shows including Dragons' Den and A Question Of Sport.

Helen joined the BBC in 1991 as a Broadcast Journalist Trainee in News, moving to Manchester in 1993 to work on the Daytime and Features slate. She has worked in the North ever since on a wide range of output, developing and executive producing shows for BBC One, Two, Three and Four plus multiplatform and Red Button output. She is a former Chair of RTS NW, Chair of the BBC North Diversity Action Group and sits on the BAFTA TV and Children's Committees.

Helen Jackson
Chief content officer, BBC Worldwide


Helen is the Chief Content Officer at BBC Worldwide. She drives the creative and commercial vision for BBC Worldwide's Content strategy covering partnerships, commissioning, development, co-production and acquisition activity.

At the heart of this strategy is championing the best of British production and writing talent combined with innovative funding models and partnerships. Through a culture of strong business support, speed of response and creative freedom the company has deepened partnerships with some of the UK's best independent producers including Baby Cow, Clerkenwell, Drama Republic, Lookout Point, Greenbird, 72 Films, House Productions, Original Talent (Cuba and Curtis Brown) and Two Cities.

Over the last three years, BBC Worldwide's annual investment into Content has averaged £180m.

Henrik Pabst
Managing director, Red Arrow International


Henrik leads Red Arrow International, the Group's TV distribution division across scripted, factual and formatted shows. The company is also a major co-producer of global entertainment.

Henrik previously led the company's international format acquisitions, before becoming Deputy MD, and then Joint MD of the company responsible for Global Format & Factual Distribution. He took over sole responsibility for the company in November 2014.

Prior to joining Red Arrow in 2011, Henrik worked for IMG Media as Vice President of Entertainment and Business Development for the German, Austrian, Swiss, and Benelux markets. He has also worked in TV production and development, particularly within the areas of sports, formats and non-fiction, including Head of Production and Editorial at Tonix Pictures and a producer at H5B5 Media in Munich.

Henrik is on the board of Red Arrow Entertainment Group.
Henry Stuart
Co-founder and CEO, Visualise

Henry Stuart is the co-founder and CEO of Visualise, an award-winning virtual reality production studio founded in 2012.

A pioneer in the VR industry since 2006, Henry is regularly invited to speak at international events and is a regular contributor for national newspapers, TV, advertising, marketing and trade journals. He has also been listed as one of BIMA's Hot 100 for 2015 and 2016.

Over the past four years, Visualise has produced over 60 VR experiences for clients on every continent in the world including Thomas Cook, BBC, Vodafone Foundation, Audi, Oakley, Samsung, Wimbledon, Doctors without Borders, Sony, O2 and many more.

Prior to founding Visualise, Henry was selected to be the world's first dedicated producer of immersive content for the Olympic Games; London 2012 and Sochi 2014. Visualise is also producing content for Rio in 2016.

---

Hugh Williams
Founder, Cirkus

Hugh Williams held a number of senior positions at the BBC, both public sector and commercial, before moving into the development of on-demand services in the UK nearly twenty years ago.

He has been one of the pioneers of VOD in the UK having helped develop the rights framework and content packaging for some of the country's first IPTV services including Homechoice and TalkTalkTV.

Three years ago he and another TV executive, Mark Bradford, founded Cirkus, an SVOD service providing top-quality British and other dramas to the international market. ITV took a major stake in the business this year (2016). Cirkus currently operates across Scandinavia where it can be seen on platforms in Sweden, Norway, Finland and Iceland. It plans to launch in Germany and the Netherlands in the near future. Other territories – and other SVOD services – will follow in due course.


---

Ian Liddell
CEO, Studio Liddell

Ian Liddell is CEO of Studio Liddell, a multi-award winning creative production studio based in Media City and Manchester, UK.

Ian established Studio Liddell 20 years ago and since then the company has built a reputation for producing high quality content across multiple platforms including broadcast, 4D experience rides, virtual reality, augmented reality, commercials and print for a variety of clients including BBC, Corus Entertainment (Ranger Rob for Nelvana, Canada), The Foundation (Let's Play for Zodiac Entertainment), Chapman Entertainment (Roary the Racing Car, Fifi and the Flowertots, Raa Raa the Noisy Lion), Travellers' Tales (cutscene animation for 2 Lego games), English Heritage (360 degree visitor experience at Stonehenge) Historic Scotland (AR project) and a great deal of content for pharmaceutical clients such as Saatchi Health, Digitas, Publicis including very well received VR content.

Ian leads the studio's team of around 70 experienced creatives in delivering stunning visual experiences with awe inspiring imagery that has great storytelling at its core.


---

Jack Davison
Director of global trends & insights, 3Vision

Jack ensures 3Vision deliver original and ground-breaking insight and strategy for all their clients and possesses a unique understanding of the factors that make Pay TV and new product launches successful. He works incessantly to collect, nurture and explore ideas that deliver outstanding business value to content owners, buyers and international payTV operators. After graduating from York with an Economics & Politics degree Jack has held executive positions at IMG Media and Virgin Media. He has been a contributor to and featured in numerous industry publications including Television Business International, Digital TV Europe and Broadcast. His speaking services have been called upon by, amongst others, CTAM, Cable Congress, Connected TV World Summit, MIPCOM and Digital Hollywood.

---
Jakob Mejlhede Andersen
EVP, group head of programming, MTG

Jakob was appointed as Executive Vice President of Programming and Content Development in March 2015 with responsibility for content acquisition, programming and development for MTG's Nordic on and offline pay-TV businesses, and group-wide online free-TV businesses. The role also includes format sourcing and co-productions.

He joined MTG in 2005 and became Senior Vice President of Acquisitions & Programming in 2009. He also became Chief Content Officer of the Group's digital accelerator MTGx in 2014. Jakob previously worked as Programme Director for SBS TV in Denmark and as Executive Producer for TV2 Denmark. Jakob has a journalism degree from the Danish School of Media and Journalism.

---

James Glasscock
SVP of strategy and business development, Machinima

James Glasscock, the Senior VP of Strategy and Business Development for Machinima, manages Machinima's relationships with strategic platform partners and coordinates internal and external resources to develop and launch Machinima's strategic initiatives.

James is leading Machinima efforts to become a multi-platform entertainment programmer of heroes, esports and gaming content. Building off Machinima's success with Youtube avod, Machinima have created premium content windows and launched exclusive licensing, svod and international distribution partnerships with game console manufacturers, mobile carriers and cable operators.

Before joining Machinima, James was Senior VP of Strategic Planning & Operations at Playboy Television. Prior to Playboy, James ran his own consulting business, Front Row Ventures; was COO and CFO at Synergy Beverages for three years; and spent three years at Turner Broadcasting as director of digital business development.


---

James Milward
Founder and executive producer, Secret Location

James Milward is the founder of two time Emmy® Award-winning Secret Location, a content studio for emerging platforms.

As Executive Producer at Secret Location, James has built numerous award-winning, large-scale digital entertainment and brand projects. In just eight short years, he has taken Secret Location from a small boutique to a bustling creative and production studio with a staff of 60 full-time with offices in both Toronto and LA. In August, 2016 it was announced that Secret Location had been acquired by Entertainment One (eOne), one of the largest independent studios in the world.

Under his watch, Secret Location became the first to win a Primetime Emmy® for a Virtual Reality project (2015), with Fox and the TV show Sleepy Hollow. With over 100 other awards, including 3 Webby's, A Peabody Future of Media Award, 13 Canadian Screen Awards and a Cannes Lion, James has secured a place for the company as one of the top digital entertainment shops in the world, and a key asset in the eOne empire.

James is a regular speaker at international conferences around the world including: Digital Hollywood, MIPCOM, SXSW Interactive, IAB Mixx. The Banff World Television Festival, Realscreen, nextMEDIA. He also serves on the digital advisory board of the Academy of Canadian Cinema & Television, Strategy Magazine's AToMiC Summit, and nextMEDIA.

He has a degree in Economics from Bishop's University and a postgraduate degree in Interactive Art and Entertainment from the New Media Lab at the Canadian Film Centre. James worked extensively in TV commercial production and documentary film, prior to defecting to the dark arts of interactive.

---

Jan Mojto
Managing partner, Beta Film

Jan Mojto, born in 1948, is an international film producer and distributor. The core of his corporate group is Beta Film, which, in addition to producing and coproducing national and international film and TV productions, handles more than 15,000 hours of program, making it one of the world's largest distributors for television, HV and new media. The group compromises Beta Cinema, Kineos, Unitel and Classica and also has stakes in many national and international production companies as well as special interest channels. Until 2002, Mojto was an executive at the Kirch-Group in charge of programming, long-standing president of ACT (Association of Commercial Television in Europe) and the company's representative on several supervisory boards of leading networks throughout Europe.

As a producer and co-producer Jan Mojto is responsible for hundreds of hours of programs such as Oliver Hirschbiegel/Paula Milne's "The Same Sky" and "Generation War" (both UFA Fiction), the Sky Italia series "Gomorrah" and Tom Fontana's event-saga "Borgia".

---
Jane Featherstone
Chief executive, Sister Pictures

Jane Featherstone is the Chief Executive of Sister Pictures, the new independent scripted company she founded in January 2016. Prior to that Jane was the Chief Executive of Kudos and Co-Chairman of Shine UK.

Whilst at Kudos Jane developed and executive produced some of the most innovative and ground-breaking dramas in the UK, including the multi award-winning BBC1 hit Spooks; era-defining Emmy-winning Life on Mars, and its sequel Ashes to Ashes (BBC1), Dennis Kelly's critically acclaimed and Emmy-winning Utopia (C4), The Tunnel (Sky Atlantic/Canal Plus) and The Smoke (Sky 1). Most recently she has executive produced River by Abi Morgan for BBC1/Netflix, Humans for C4/AMC by Sam Vincent and Jon Brackley and Flowers by Will Sharpe for C4/ Seeso as well as the Spooks movie, The Greater Good.

Jane also executive produced the highly successful and multi BAFTA and RTS winning Broadchurch, written and created by Chris Chibnall and she will continue this role on the third and final series which will be co-produced with Sister Pictures.

Other credits include an impressive range of shows - Mayday (BBC1) and series 1 and 2 of the Golden Globe-nominated and Emmy-winning The Hour (BBC2), Hustle (BBC1), The Fixer (ITV1) and Tsunami: The Aftermath for HBO and BBC2.

Prior to joining Kudos, Jane produced the first two series of Paul Abbot's award-winning ITV thriller Touching Evil, followed by BAFTA-nominated BBC2 film Sex 'n' Death and she also served at Hat Trick Productions where she worked on landmark comedy shows such as Whose Line Is It Anyway? Have I Got News For You and Drop The Dead Donkey.

She was made a Fellow of the RTS in 2011 and in 2007 received the Best Contribution to the Medium Award at the Women in Film and TV awards.

---

Jane Tranter
Founder, Bad Wolf

In 2000 Jane was appointed the BBC's first Controller of Drama Commissioning, leading the team credited with modernising and reinventing the BBC's drama output with pieces ranging from Spooks to Bleak House, The Lost Prince to State of Play and the revival of Doctor Who. In 2006 she was made Controller of Fiction, adding BBC Films, Programme Acquisition and Comedy commissioning to her responsibilities. In 2009 she received BAFTA's Special Award in recognition of her outstanding creative contribution to the television industry.

From 2009 - 2015 Jane was based in America where she headed BBC Worldwide's Los Angeles production arm, with a remit to reformat BBC IP for US television. In 2012 she launched Adjacent Productions, a label to develop and produce original American programming. Whilst there Jane produced over 800 hours of scripted and unscripted television including Dancing with the Stars, Top Gear US, Life Below Zero, Da Vinci's Demons, Getting On and Steven Zaillian's The Night Of for HBO.

In August 2015 Jane partnered with long-time collaborator Julie Gardner to start Bad Wolf – an independent production company based in South Wales and Los Angeles – to make high-end film and television drama for global audiences.

Philip Pullman's His Dark Materials is the first commission for Bad Wolf, adapted by Jack Thorne, and will be co-produced with New Line Cinema, and filmed in Wales for BBC One. High profile developments already announced by the company include Deborah Harkness' A Discovery of Witches, Bernard Cornwell's Warlord and an overall deal with HBO.

---

Jason George
Chief executive, Telescope

A veteran of the social and engagement television spaces, Jason has worked at the forefront of audience interactivity and technology for more than two decades. As CEO of Telescope, Jason pivoted the Los Angeles-based company from a services-focused company into a technology platform that is the de-facto standard for social media-meets-television activations.

Over the past seven years, Jason inked relationships with all the major Hollywood broadcast networks while also forging technology partnerships with Silicon Valley heavyweights Facebook and Twitter, resulting in Telescope becoming the authority on audience engagement for the highest profile programming in entertainment, sports and event television.

Jason has not only brought the worlds of media and technology closer together, but also brought television fans closer to their favorite series, including NBC's "The Voice," and "America's Got Talent", and "American Idol" on FOX, as well as major hits on CBS, ABC, Food Network, HGTV, SyFy, Bravo, and Telemundo.

Telescope has also pioneered social interactivity in the sports-media industry, with their platform Connect Live powering viewer engagement experiences for NASCAR, Turner's Sport NBA coverage, Major League Soccer, and the NHL. Beyond sports and television networks, Jason has inked partnerships with major brands to underpin their social engagement efforts – such as Sprint, Cricket Wireless, Viggle, and NBCUniversal group.

Prior to leading Telescope, Jason spent a year at UK cable network Virgin Media TV as president of digital content, where he led the company's move into digital distribution, user generated content, and interactive platforms. Jason was responsible for the launch of participation-TV programming such as "Quiz Night Live," and two made-for-mobile TV channels alongside an online pay-per-view service.

Before Virgin Media, Jason oversaw Victoria Real as creative director and later chief executive, where he spearheaded the creation of digital content for advertisers such as British Telecom and Pepsi, and grew the company into the foremost digital production shingle in the United Kingdom. His tenure culminated with the company being acquired by Endemol Group, where he served on the creative board until 2004.


---

Jed Mercurio
Script writer,

Jed Mercurio is one of the few UK script-writers to work as an American-style showrunner. His most recent credit, Line of Duty, is the most watched BBC2 drama series in the multichannel era. His other credits include Lady Chatterley's Lover, Critical, Strike Back, Bodies, The Grimleys, Invasion:Earth and Cardiac Arrest. Line of Duty and Bodies are both winners of the Royal Television Society Award for Best Drama Series, and Mercurio has been nominated four times for a BAFTA Award, three times for a Writers' Guild Award and three times for the RTS Award as Best Drama Writer.


---

Jenna Seguin
Managing director, Aver Media

Jenna is a Managing Director at Aver Media and has been with the company since its inception in 2006. Jenna has successfully assisted a wide variety of clients with their production financing needs on projects including feature films, television series, documentaries and animation productions. Specifically, her role is to help producers with tax credit, pre-sale contract and Gap financing. Although currently based in Toronto, Jenna is primarily responsible for overseeing the financing of Aver's UK television and film projects.

Prior to joining Aver Media, Jenna was at lawyer at Goodmans LLP in Toronto.


---

Jesse Cleverly
Creative director, Wildseed Studios


---

Jessica Hobbs
Director, Appletree Yard, River, Broadchurch

Jessica Hobbs is an award winning television drama director originally from New Zealand and now based in the UK.

She is currently directing the psychological thriller APPLE TREE YARD starring Emily Watson and Ben Chaplin, adapted by Amanda Coe from the novel by Louise Doughty, for Kudos and the BBC. She directed two episodes of popular British drama BROADCHURCH for Kudos Film and Television along with the final block of Abi Morgan's original 6 part Series RIVER for the BBC starring Stellan Skarsgård.

She set up and was lead director on the award-winning series THE SLAP for ABC and Matchbox and was the series producer and lead director on RAKE series 3. She directed the AACTA-nominated mini-series DEVIL'S DUST for ABC and Fremantle Media, for which she won an ADG Award. Her earlier work includes the telemovie CURTIN and her ground-breaking work on the AFI Award-winning LOVE MY WAY in 2004 led to the outstanding and hugely popular TV series TANGLE and SPIRITED for Southern Star, followed by RAKE and MY PLACE. Jessica has also won AFI Awards for the mini-series ANSWERED BY FIRE set in East Timor.

---

Jessica K Scott
Development executive, Hulu Originals


Jessica Kumai Scott is a Development Executive on the Hulu Originals team, where she oversees the development of original series with a specific focus on drama series. Since starting at Hulu nearly four years ago, Jessica has led the development for a slate of original series that includes Harlots, a co-production with Monumental Pictures; The Path, a drama series from Universal Television and Jason Katims' True Jack Productions starring Aaron Paul, Michelle Monaghan and Hugh Dancy; 11.22.63, an event series executive produced by J.J. Abrams based on the best-selling book by Stephen King starring James Franco; and Emmy®-nominated East Los High, an English language series about the lives of Latino teens in East Los Angeles.

Before branching into digital television, Jessica worked in feature films for production companies with projects including No Strings Attached and World War Z. Originally from Seattle, Washington, Jessica received her BA from Stanford University, followed by an MFA in film from University of Southern California.

Joel Stillerman
President, original programming and development, AMC and SundanceTV

As president of original programming and development for AMC and SundanceTV, Joel Stillerman oversees every aspect of content creation for both networks. He joined AMC Networks in 2008 as executive vice president of original programming, production and digital content for AMC and was promoted to president last year.

Stillerman has overseen some of the most iconic and acclaimed shows on television during his tenure at AMC, which reigns as the only cable network in history ever to win the Emmy® Award for Outstanding Drama Series four years in a row with Mad Men, and six of the last eight with back-to-back honoree Breaking Bad. The latter series was also a four-time winner for Outstanding Lead Actor in a Drama Series for Bryan Cranston, three-time winner for Outstanding Supporting Actor in a Drama Series for Aaron Paul and two-time winner for Lead Actress in a Drama Series for Anna Gunn. Additionally, Stillerman oversees The Walking Dead, the number one show on television among adults 18-49 for the last four years and the highest-rated drama series in basic cable history, and Fear the Walking Dead, Better Call Saul and Into the Badlands, which each premiered in 2015 and rank as the top 3 highest-rated freshmen seasons of any series in cable history among adults 18-49 and adults 25-54 in live+3 viewing.

Stillerman has spearheaded an aggressive development slate for AMC's original programming, including Hell on Wheels, Halt and Catch Fire, TURN: Washington's Spies, Humans, Into the Badlands, The Making of The Mob, The Night Manager, based on the John le Carré novel; the drama Feed the Beast; Preacher, based on the popular comic book franchise; and the forthcoming The Son, based on the Philipp Meyer novel that was a finalist for the Pulitzer Prize for Fiction, and an anthology series The Terror.

Stillerman also helped lead SundanceTV to an impressive year in 2015, when the network earned the distinction of being the fastest-growing entertainment network among its target audience of adults 25-54 for the year. SundanceTV's 2016 slate of scripted dramas includes season four of Peabody Award-winning Rectify; Hap and Leonard, based on the Joe Lansdale novels; The Last Panthers, a co-production with Sky Atlantic and CANAL+; Cleverman from Australia co-produced with Red Arrow International; Rebellion, an Irish mini-series co-produced with Zodiak Rights, Touchpaper TV and RTÉ; and family drama series The A-Word, co-produced with Keshet International, Fifty Fathoms, Keshet UK and BBC One.

A seasoned content executive, Stillerman joined AMC with more than 20 years of experience developing, producing and writing for film and television. He joined AMC from Yolo Films, an independent film and television production company, which he founded in 2003 and where he served as chairman. At Yolo, Stillerman produced content for networks such as HBO, MTV and VH1, including the HBO movie Sometimes in April, which was named an AFI Top 10 Television Program in 2005. Prior to Yolo Films, Stillerman was the top content executive at Walden Media, where he served as executive vice president of development and production. During his tenure at Walden Media, he spearheaded the company's mission to build a brand around young adult literature, supervising the acquisition and development of The Chronicles of Narnia: The Lion, the Witch and the Wardrobe and Holes. In 1995, Stillerman co-founded Spanky Pictures with Ted Demme. As co-chairs, he and Demme oversaw all aspects of the company's operations, including acquiring, developing and producing both film and television projects, including the features Blow and Rounders, as well as the Emmy®-winning HBO movie A Lesson Before Dying, which also earned a Peabody Award, Humanitas Prize and National Board of Review Award. Earlier in his career, Stillerman was vice president of production and executive producer at MTV Networks, where he oversaw the majority of original production for the channel, including the Peabody Award-winning MTV Unplugged franchise and MTV Choose or Lose Telethon, as well as MTV's Video Music Awards.

---

Joel Wilson
Creative director, Eleven

Prior to forming Eleven with Jamie, Joel spent 6 years directing documentaries and comedy for Channel 4 and the BBC as well as directing adverts for 2AM Films. Joel and Jamie's films received Broadcast and Grierson nominations. Joel produced Eleven's first two dramas, CAST OFFS and GLUE, which were nominated for BAFTA, RTS and Rose d'Or awards. Joel now Executive Produces all of Eleven's output alongside Jamie Campbell.


---

Joerg Winger
MD, UFA Fiction


---

John Giwa-Amu
Owner, Red and Black Films

John Giwa-Amu runs production, distribution and financing company Red and Black Films with writer/director Caradog James. John produced the company's first feature, Little White Lies, which won two BAFTA Cymru Awards and was BIFA nominated. His follow up feature, sci-fi cult hit The Machine, was selected from over 6,000 films to premier in Tribeca and won three BAFTAs Cymru including Best Picture, a BIFA and the Screen Award for UK distribution also managed by John. The film has been commissioned to be made into a TV Pilot by NBC Universal/SyFy which John will Executive Produce in spring 2017.

Brit List winning screenplay The Call Up premiered at BIFF 2016 and is released in cinemas by Altitude. Co Production, The Silent Storm, starring Damien Lewis and Andrea Riseborough was also released in cinemas in May 2016 by Sony. Don't Knock Twice, by director Caradog James, has been sold internationally by Content and will be released in the UK by Red and Black Distribution and Content during spring 2017. The Party, by Sally Potter, is also in post production starring Cillian Murphy, Timothy Spall and Kristen Scott Thomas.

John has been honoured as a Breakthrough Brit, a Future Leader by Screen International and has won the BBC Talent Award. He sits on the board of Film Cymru Wales and was selected for the international financing initiative, Inside Pictures, for the class of 16/17.


---

John Robson
MD, WildBrain

John Robson, Managing Director WildBrain, oversees the DHX owned, multi-platform digital media company, focused on the production and distribution of content for kids. WildBrain is a subsidiary of DHX Media and specializes in YouTube. Since his arrival in 2015, John has led the rapid growth of the company, which generates 32 billion minutes of Watch time a year for DHX library content and 3rd party partners.

Prior to joining WildBrain he served in a number of executive roles including Base79, where he led the commercial and marketing team, Rightster, where he led the commercial division, HTC where he led the content group, Paramount Pictures where he set up and ran the international digital distribution division. John has two decades of experience in digital management and strategy and has lived through the continuing evolution of digital content distribution, working on many of the biggest brands in entertainment including Paramount Pictures, MTV, NBCU, Fox, Nickelodeon, DWA and many others.


---
Josefine Tengblad
Head of drama, TV4

Josefine Tengblad is Head of Drama at TV4/C More, one of the leading providers of drama in the Nordic Region. Josefine commissioned the series Modus, which was a big success nationwide as well as internationally. She also produced and acted in the feature film Kyss Mig.

---

Joseph Chen
Executive technical producer, Here Be Dragons

A pioneer in the realm of modern virtual reality, Joseph pursues the meaningful application of technology. One of the earliest members of Oculus, he has helped shape VR as a viable platform. Joseph served as Oculus' Product Lead and Technical Producer from 2012 to 2015, touching nearly every major VR exhibit, and helping artists realize their ambitions in virtual reality along the way.

At Here Be Dragons, Joseph focuses on the technical execution of creative vision. With a vast understanding of the technology landscape, he provides discerning feedback while honoring artistic integrity. Joseph first met the Here Be Dragons team in 2013 while preparing Beck's "Hello Again" virtual reality film for the Sundance Film Festival's New Frontier exhibit. Inspired by its vast potential, he is excited to explore virtual reality as an emerging medium and continue forging this collaboration of art and technology.

---

Kari Skogland
Director, The Walking Dead, House of Cards, Vikings

Kari was named by Hollywood Reporter as one of its "Ten Directors to Watch" for her debut as writer-director of Liberty Stands Still (Wesley Snipes, Linda Fiorentino - Lionsgate).

Kari's career began in Canada by directing award winning commercials and music videos. She then moved into television where she was the lead director on the enormously successful and multi-award winning series Traders (nominated for 9 Geminis including Best Director and won Best Series). White Lies, a movie for CBC, was nominated for several Geminis and an International Emmy and won a Tout Ecran. Her films The Size of Watermelons starring Donal Logue and Paul Rudd, Men With Guns, have all screened and won awards at major festivals internationally. Kari was also nominated a for a DGC best director and a Gemini for her work on The 11th Hour -CTV and for her film Chicks With Sticks and won the DGC Best Director for the mini-series Terminal City. Kari was honored at the BIRKS- TELEFILM 2015 Diamond Tribute to Women in Film.

Most recently Kari just directed the pilot for Britannia (Sky) and Sons of Liberty, a 6 part event mini series: for A&E/History (and is presently nominated for DGC best director) and directed (and add'l writer – uncredited) all six parts. Kari Won both a CSA and DGC Award for Best Director for Vikings. She won DGC\'s Best Drama Series for her work on Borgia's and won Best Director for the an mini series Terminal City. Kari\'s TV pilot (SHOWRUNNER) Shattered (Global) was nominated for 3 Gemini's including best Director and she was then nommed for a CSA for best director on The Listener. Her other recent Television work includes The Borgia's (Showtime) Boardwalk Empire (HBO), The Killing (AMC) Under the Dome (CBS) Vikings (MGM/History) Power – starring 50Cent (Starz) Penny Dreadful (Showtime) Tyrant (Fox) Fear the Walking Dead (AMC) The Walking Dead (AMC) Bastard Executioner (FX) The House of Cards (Netflix)

As Writer, Director, Producer, Kari's most recent film Fifty Dead Men Walking (starring Sir Ben Kingsley, Jim Sturgess), premiered at a Gala at the Toronto International Film Festival, named one of the Top Ten, Won the Vancouver Film Festival top prize and DGC Best Director and a Genie for Best Adapted screenplay. The film was nominated for 7 Genie awards (won 2) and was nominated for a Spirit Award. Kari's previous film (also as director, writer, producer), an adaptation of the best selling book The Stone Angel, starring Ellen Burstyn, Ellen Page, (Vivendi) premiered at the Toronto Film Festival– Kari was nominated for DGC Best Director/Best Film and several Genies including Best Actress and WGC for Best Screenplay, it won a Genie for Best Music.

---

Kate Harwood
Managing Director, Euston Films

Kate Harwood is Managing Director of FremantleMedia UK drama label Euston Films. Kate's early career began in in-house drama production at the BBC starting as script editor and then producer and executive producer. Her career includes BAFTA-winning shows such as Holding On and Charles II and she was producer and executive producer on titles such as Twenty Thousand Streets, Cranford, Lost World and Oliver Twist amongst many others.


---

Kathy Ciric
Television producer,

Kathy Ciric is a NY based television producer. She produced the long running USA series "Royal Pains" which shot episodes in numerous countries around the world including France, Italy, Hungary, Mexico and China. She has produced for Showtime, CBS, and most recently has wrapped production on Season One of "Z: The Beginning of Everything" for Amazon Studios.


---

Katrina Neylon
EVP of international sales and marketing, STUDIOCANAL

Katrina Neylon joined STUDIOCANAL in May 2015 as EVP of International Sales and Marketing with a remit to develop and drive the global sales strategy for STUDIOCANAL's extensive TV production slate. Negotiating, co-ordinating and driving through worldwide deals across all platforms, Katrina has successfully built and leads the company's television sales teams across multiple territories.

Previously SVP of Sales EMEA at Shine International, Katrina was responsible for the management of the EMEA sales teams. Under her leadership, peers voted Shine International "No. 1 Distributor" in the Broadcast Distributor's Survey for two consecutive years.

Katrina has also held sales and management roles at Disney ABC International Television and Twentieth Century Fox International Television.

---

Katrine Vogelsang
Director of the fiction department, TV 2

Katrine initially began her career in the film and television industry as a production assistant on 'Taxi' and later 'Unit One'.

In 2005 she graduated as a producer from The Danish Film School. She then worked at DR (the Danish Broadcasting Corporation) as a producer, where she made her debut as a producer on 'The Secret of Absalon'.

Katrine has been fiction director at TV 2 since 2011, where she has spearheaded the development of series like 'Rita', 'Dicte' and 'The Seaside Hotel'. Moreover, she has produced a number of family Christmas calendars, most recently 'The Wish'.

In the past two years, TV 2 has produced an increasing amount of fictional shows because of its increased success in securing external funding of television series, as well as funding for film projects, of which Katrine is in charge. The Jussi Adler-films, 'Klown' and 'The Day Will Come' are among the latest projects.

Besides the fiction director, the TV 2 fiction department consists of three executive producers and one producer.

---

Kay Benbow
Controller, CBeebies

Kay was appointed Controller of CBeebies in May 2010 and is responsible for commissioning content for the under-six demographic across all platforms – TV, Apps, online, mobile and radio. Kay has over 20 years of experience in children's programming, primarily at the BBC, but also in the independent sector.

Under Kay\'s leadership, CBeebies has evolved into a multi-genre, multi-platform offering and remains the UK\'s most popular channel for the under sixes. This success has been recognised by BAFTA with CBeebies named Childrens Channel of the Year three times since 2011. Over 2 million children watch the channel each week, and requests for CBeebies titles on the iPlayer and iPlayer Kids continue to increase. 2013 also saw the launch of the first CBeebies App, Playtime, which was an instant success with over 1 million downloads in the first two months. This was followed by the CBeebies Storytime App in 2014 – inspiring a love of reading in our youngest viewers. A third App is in production. Our audience are able to engage with their favourite CBeebies characters and content wherever and whenever they want - on their mobile device of choice and on the CBeebies You Tube channel.

CBeebies remains the only pre-school channel committed to original British factual and live action shows for pre-schoolers, reflecting their lives and those of their families and communities. Dramas, featuring children in the lead roles have brought a new genre to CBeebies, something Kay has worked towards for some years. Dramas – Katie Morag and Topsy & Tim and observational documentaries Our Family and Time for School have achieved excellent ratings (outperforming slot averages) and wide critical acclaim.

CBeebies continues to add new, distinctive shows to its portfolio and increase the number of female role models in both live action and animation - something else Kay has been championing for some time and will continue to do! Current hits include Bing, Melody (inspiring a love of classical music, with special relevance to our visually impaired audience), Swashbuckle, Go Jetters, Jamillah and Aladdin, Twirlywoos and Magic Hands (signed poetry for deaf children – inclusive and accessible to all). Event programming is now a feature throughout the year with the annual CBeebies Christmas Show, CBeebies Stargazing, a ballet each Easter (made in partnership with Northern Ballet), the first CBeebies Prom in 2014, with another this August and the highlights of 2016 – Tim Peake reading the Bedtime Story from space and A Midsummer Night\'s Dream, which received widespread acclaim.

Kay remains passionate about providing the very best content for the BBC\'s youngest audience by working with in house production, independent producers and international partners. Kay studied Theology at Oxford University, is married with two teenage sons and a proud Arsenal supporter!

---

Kelly Day
Chief digital officer, AwesomenessTV

Kelly Day is the Chief Digital Officer of AwesomenessTV, the leading multi-platform media company serving the global Gen Z audience. Day joined in February 2014. Prior to her current position, Day served as CEO of venture-backed Blip Networks, leading the company's evolution from an online video platform for independent producers to a multi-platform media company. At Blip, she forged numerous strategic partnerships with top Hollywood and independent studios, and digital distributors such as YouTube, AOL and Yahoo. She led the development of a new suite of mobile, tablet and OTT apps for iOS, Android, Kindle, Xbox and Roku, establishing Blip as the go-to digital network for quality creators. In 2013, she sold Blip to Maker Studios, one of the top YouTube Multichannel Networks.

Day's expertise in digital media and commerce makes her a sought-after speaker and commentator on the future of television, the evolution of online business models, and the disruption of traditional businesses through emerging technology. She has spoken at numerous industry events, including CES and Digital Hollywood, and is frequently interviewed by major media outlets including The Wall Street Journal, Bloomberg TV, Ad Age and Variety.

Before Blip, Day led the Digital Media and Commerce businesses for Discovery Communications, including the company's sixteen U.S. websites, E-Commerce Operations, Licensing, and Home Entertainment. Day was responsible for developing and executing long-term strategies to drive the growth of these businesses through innovative offerings that leveraged the company's television and digital assets to grow digital audience and user engagement, and increase product sales. While leading this business, Day was credited with delivering record-breaking growth and bottom-line value for the division.

Prior to joining Discovery, Day served as Vice President of E-Commerce at The Knot, the leading wedding media company, where she spearheaded their e-commerce business and developed partnerships with major retailers, such as Target and Macy's. Prior to that, she held a variety of E-Commerce positions at AOL, most recently as Executive Director of AOL Shopping, with responsibility for developing new products and platforms at a time when online shopping was becoming a powerful disruptive force in the retail industry.

---

Kenton Allen
CEO, Big Talk Productions

Kenton Allen is CEO of Big Talk Productions. He is a multi award-winning producer who holds the record for the most individual awards for the Situation Comedy in the history of BAFTA, with multiple wins for "Rev.", "The Royle Family" and "Him & Her".

Other notable credits include the Oscar-winning film "Six Shooter", the comedy series "A Young Doctor's Notebook", Brotherhood", "Cockroaches", 'Crashing", "Free Agents" (US series), "Friday Night Dinner", "Give Out Girls", "Mr. Sloane", "The Job Lot" and drama series "The Town", "Youngers" and "Our Zoo".

Kenton is the Executive Producer on all series that Big Talk is producing this year including: "Mum", "Friday Night Dinner, 4", "Raised by Wolves, S2" and the return of "Cold Feet", plus 3 pilots: "Back", '"Timewasters" and "We The Jury" for Channel 4, ITV and BBC.

Kenton has led the dynamic growth of Big Talk Productions over the past 8 years, including BBCW's investment in Big Talk in 2008, culminating in the sale of Big Talk to ITV Studios in 2013.

He is now leading the company's strategic growth into internationally co-produced drama and original programming for North America, where Big Talk has a number of original and changed format comedy and drama projects in development with the major US cable and broadcast networks. Most notably the ITV Encore commission "Houdini & Doyle', a new 10-part supernatural crime drama which is being produced by Big Talk and it's co-producing Canadian partner Shaftesbury Films in association with David Shore's Shore Z. The series premiered in the UK in 2016 and will be followed by simultaneous releases in the US on Fox Network and in Canada on Global. Sony is the International Distributor.

---

Kristin Jones
SVP, International programming and co-productions, AMC/Sundance

As Senior Vice President, International Programming for AMC and Sundance, Kristin Jones has played an integral role in bringing notable titles to AMC, such as The Night Manager miniseries, which recently received 12 Emmy nominations; critically praised Humans, which is returning for Season 2 next year; and Cleverman, the ground-breaking series based on Aboriginal mythology, also returning for Season 2.

Since joining AMC, Jones, who is based in New York, has been focused on international scripted projects. Prior to joining AMC, Jones served as chief creative officer for Vuguru. Before that, she served as senior vice president of international development, production and acquisitions for Miramax Films in New York, and prior to that, she was vice president of production and European acquisitions for Buena Vista International, based in London. She began her career as a film literary agent at ICM.


---

Lars Hermann
Deputy head of drama, DR, Denmark




Laura Fleury
SVP/Head of programming, international & LMN, A+E Networks


Laura Fleury serves as the SVP/Head of Programming for International and LMN forA+E Networks. In this dual role across domestic and international programming, created in May of 2016, Laura is responsible for setting the International programming vision and strategies for all of the A+E Brands to drive performance and growth, overseeing the NY international programming team as well as programming leads for each of the A+E brands internationally. She collaborates closely with the international GM's and regional brand programming heads to strengthen the channels as powerful global brands through aligned but regionally-crafted programming strategies. She also drives decisions behind international investment in A+E Movies, Scripted, Co-productions and original productions.

Laura also continues her domestic responsibilities, overseeing the original programming and development strategy for LMN, as well as playing a key role in the overall network strategy/brand/vision work; and she continues to serve as a senior consultant to A&E network in the development and production of crime and justice related programming.

Laura Fleury was named SVP/Head of Programming & Development of LMN in 2015, having served in the role as Head of Programming & Development since 2013. Among the top rated programs developed and launched on LMN since then are ESCAPING POLYGAMY, I LOVE YOU…BUT I LIED, MY CRAZY EX and THE SECRET TAPES OF THE OJ CASE. The premiere of LMN's first fully-original scripted movie, HOUSE OF DARKNESS, brought in the highest ratings in 2016, and she recently announced a movie/book development partnership between A+E and Harlequin.

In her prior role as VP Nonfiction & Alternative Programming at A&E, Fleury developed, launched and served as Executive Producer for many of A&E's most critically-acclaimed and top-rated series including Emmy-Nominated "Beyond Scared Straight," "THE FIRST 48" franchise, "The Killer Speaks," "Cajun Justice," "Manhunters: Fugitive Task Force," Parking Wars" among others. Fleury also developed and executive-produced several series for the BIO channel, including "I Survived…" which launched as the #1 series in the history of BIO, and "I Killed My BFF."

In her previous roles as Senior Director, and prior to that, Director, Documentary Programming at A&E Network, Fleury developed, launched and executive-produced several documentary series and specials to ratings and critical acclaim including Emmy-nominated "Cold Case Files," "American Justice," "Parole Board," "Investigative Reports" and more.

Prior to working in television, Fleury worked in independent film production on scripted and unscripted films, including the award-winning documentaries "Brother's Keeper" and "Paradise Lost."

Fleury is a 2008-2009 graduate of the Women in Cable and Telecommunications prestigious Betsy Magness Leadership Institute. She has also received the NAMIC Vision Award in 2012, the Thurgood Marshall Journalism Award in 2002 and has several Emmy nominations.

Fleury graduated with highest honors from The University of Virginia, where she created her own major, "The Psychology of Visual Arts," and wrote her thesis on the "Psychology of Suspense in Hitchcock Films".

Liam Keelan
Director of scripted content, BBC Worldwide

Liam is the Director of Scripted at BBC Worldwide. He leads the team responsible for securing and developing drama, comedy and children's content from BBC Television, UK and overseas indies, BBC Worldwide Productions and original commissions.

War and Peace, Doctor Who, Luther, Ripper Street and Sherlock are just some of the dramas Liam oversees investment into with content partners in the UK. Liam is also responsible for leading BBC Worldwide's scripted coproduction activities and opportunities as well as directing investment into international productions for BBC Worldwide with recent series including Undercover and Top of the Lake.

Liam Keelan was previously Global Editorial Director for BBC Worldwide and was responsible for developing a strong editorial and creative vision across Worldwide's entire global channels and branded services portfolio.

Prior to this, Liam was Controller, BBC Daytime from February 2008. Under Liam's tenure, the schedule was revamped, with an emphasis on drama, consumer/current affairs and event-led programming. His commissions included factual events with drama tie-ins such as The Week We Went To War and Land Girls. Other highlights included the Jimmy McGovern drama Moving On, quiz show Pointless, and Father Brown.

Before this, Liam held positions as Controller for Daytime at ITV, Head of Scheduling and Planning for BBC One and Two and Channel Editor at UKTV.

---

Libby Durdy
Executive producer/ founder , Duck Soup Films

Libby is Co-Founder of Duck Soup Films, established in October 2015 alongside producer Bekki Wray Rogers (This Is England, Utopia) and line producer Jessica Holyland (This Is England, Building The Dream)

Libby started her career in the Film Industry working for Warp Films in 2005 as a Production Assistant on THIS IS ENGLAND and from this went on to be Assistant to the MD and founder of Warp Films, Mark Herbert, covering development, talent relationships, production and marketing. During her time at Warp, Libby produced a succession of short films, including the BBC NEW MUSIC SHORTS and the music feature ŒINNI¹ for Sigur Ros. In 2009, Libby production managed the documentary feature film ALL TOMORROWS PARTIES. A film based on the festival of the same name held at Butlins. Through Warp, Libby began working with Shane Meadows on the feature film THIS IS ENGLAND in 2006, associate producing the feature LE DONK in 2009 and co-producing TV series THIS IS ENGLAND 86 in 2010 and THIS IS ENGLAND 88 in 2011. Libby -produced THE STONE ROSES: MADE OF STONE feature documentary directed by Shane Meadows. Libby a freelance Development Producer with a first look deal with Warp Films. Libby Durdy was named as a Screen International Future Leader. produced the feature film TRADERS directed by Peter Murphy and Rachael Moriarty for Coco TV and The Irish Film Board took part in the Creative England scheme Market Trader in 2014 and the transatlantic Producers scheme Inside Pictures 2015.


---
Liza Marshall
Founder, Hera Pictures

Liza Marshall is joint Managing Director of new company Archery Pictures. She is currently in production on Riviera, a ten part show for Sky Atlantic, created by Neil Jordan and starring Julia Stiles. She is also shooting Crossing the Border, a four part drama about Islamic State, written and directed by Peter Kosminsky for Channel 4/Nat Geo.

Marshall previously ran Scott Free London for Ridley Scott. During her four years there, she produced film projects including Before I Go To Sleep starring Nicole Kidman, Welcome to the Punch starring James McAvoy and family film Get Santa starring Jim Broadbent and Rafe Spall. She also created the ground breaking film Life in A Day with Youtube and Kevin Macdonald, which led to Japan in Day, Italy in a Day and Springsteen and I. Marshall's television projects while there include BBC2's Britain in a Day, and the upcoming Taboo for BBC1 starring Tom Hardy.

Prior to Scott Free, Marshall was the Head of Drama at Channel 4 for five years and commissioned and executive produced a raft of critically acclaimed and award winning projects including The Red Riding Trilogy, The Devil's Whore, Britz, The Promise, Death of a President, Any Human Heart, Boy A, Mo and Misfits to name but a few. She was previously a producer at BBC Drama for seven years and made award winning shows such as Joe Penhall's The Long Firm and Billy Ivory's The Sins, and Prix Europa winner Eroica.

---

Lorenzo De Maio
Agent, WME Global Television


Lorenzo De Maio is a senior agent in the Global Television Department at WME, working on packaging, financing and selling US and international television shows. Lorenzo works with the agency's content creators, US and international networks as well as third party financiers to create advantageous ownership and distribution solutions for clients. Lorenzo has worked across many of the biggest "global TV series" including the BBC/AMC hit THE NIGHT MANAGER, the upcoming Sky/Amazon production BRITANNIA, the Dustin Hoffman/Richard Madden starring MEDICI and many more.

Prior to joining WME, Lorenzo was President of Production at the Dino De Laurentiis Company where he was an executive on the NBC series HANNIBAL and a producer across the film slate. Lorenzo sits on the board of the PGA International Committee and has worked with the Los Angeles Mayor's Office on the campaign to launch and support the California Film and Television Initiative program.

Lorenzo Mieli
President, Wildside

Lorenzo Mieli began his career as an Assistant Director in the film industry (first for Adriano Celentano then for Ermanno Olmi). After receiving a Master's degree from New York University, he began directing a number of short films, music videos and commercials. In 2001, he founded the production company Wilder and in seven years, Wilder produced more than 500 hours of footage including television programs, documentaries and TV series. In 2009 Lorenzo founded Wildside along with Mario Gianani, the founder of Offside film production company. Combining the wealthy knowledge and experience of both companies, Wildside rapidly became an international player producing films from Bernardo Bertolucci, Marco Bellocchio and Saverio Costanzo.

In addition, Wildside produced international TV series such as In Treatment and 1992. The company has just premiered TV series The Young Pope at the 73rd Venice Film Festival. The Young Pope is created/directed by the Academy Award winning Paolo Sorrentino and co-produced by Wildside, in which FremantleMedia has a majority stake, together with Sky, Haut et Court, HBO, Canal + and Mediapro. Furthermore, Wildside continues to develop a number of international projects like Elena Ferrante's Neapolitan Novels (4 series). In April 2010, Lorenzo Mieli also became the CEO of FremantleMedia Italy producing programs such as X Factor, Italia's Got Talentand Un posto al Sole.

---

Louise Pedersen
Chief Executive Officer, All3Media International


Louise recently returned to lead all3media International as CEO after spending 18 months as Managing Director of drama production company Playground Television. Prior to this she spent 11 years at all3media International as Managing Director, having started her career as Assistant Sales Executive (Scandinavia) in international programme sales at Central TV. During her time in the distribution industry Louise has sat on PACT Council, mentored for Nesta and been part of Skillset's industry training programmes.

all3media International distributes over 8000 hours of programming . It is one of the UK's leading independent distributors and works closely with the production industry to develop, finance and distribute programmes across a wide range of scripted and unscripted titles. The company is twice winner of the Queen's Award for Enterprise: International Trade in 2009 and 2014.

In 2016 all3media International opened overseas offices in Singapore and New York and has continued to expand its investment into programming. Successful shows launched this year include National Treasure, Gogglebox, Tattoo Fixers and the new series of The Missing, plus innovative and exciting talent led programming such as Fleabag, written by and starring Phoebe Waller-Bridge, Rome: Empire Without Limit with Mary Beard and Speed with Guy Martin.

Luca Bernabei
Chief Executive Officer, Lux Vide

Luca Bernabei was born in Rome and he graduated in Political Science at La Sapienza University in Rome. He started off his career working in advertising.

In 1994, he was hired by Lux Vide as Associate Producer, where he produced the first miniseries of the Bible Series. In 2002, he was appointed Head of Production. As such, he became responsible for the entire cycle of production, from development to post-production.

In 2013, after twenty-five years of experience in International Co-productions, he was promoted to Managing Director and then to Chief Executive Officer of the Company.

The TV series \"War and Peace\", \"Coco Chanel\" (with Shirley McLaine who was nominated for Best Actress at the Emmys), and the latest "I Medici, Masters of Florence" (starring Richard Madden and Dustin Hoffman) were produced under his supervision.


---

Maddy Darrall
Co-founder and joint-MD, Darrall Macqueen

Maddy Darrall is the co-founder and joint-MD of Darrall Macqueen. For the past 16 years Darrall Macqueen has been a leading multi-genre UK kids' indie and Maddy has devised many of their hit shows – including the mixed-media global format Baby Jake, CBeebies' first ever live action drama for pre-schoolers, Topsy and Tim, and the refresh and revitalise of 120 episodes of Teletubbies.

---

Marco Chimenz
President, Cattleya

Marco Chimenz joined Cattleya as a partner in 1999. One of the firms' managing directors, he is responsible for developing new business strategies and partnerships, focusing in particular on relationships with other producers, distributors and foreign financers. He is actively involved in the company's key decision-making, especially concerning television series aimed at the international market. Before his arrival in Cattleya, he was responsible for the international sale of fiction TV for Mediaset in Milan, and later, as Executive Vice President for Medusa Film in Los Angeles. Since May 2015, he is also president of the European Producers Club, an association of more than one hundred of Europe's most important film and TV cinema producers.

---

Marcus Wilson
Producer, CBBC

Marcus Wilson moved up through the ranks as an Assistant Director and Line Producer on series such as "Cutting It", "No Angels" and "Life on Mars" (as co-producer). He began producing for BBC Drama with Debbie Horsfield's "True Dare Kiss", followed by several other credits including the first series of ITV hit "Whitechapel". He then took over "Doctor Who" as Series Producer between 2010-2013. The 50th Anniversary Special won a BAFTA award and entered the Guinness Book of Records as the most watched simulcast ever. Since then, he has produced "Our Zoo", an Emmy nominated "Luther" special and "The A Word" for Fifty Fathoms/Keshet/Sundance. He is currently executive producing series 2 of "The A Word", "The Worst Witch" for CBBC and a BBC Studios project to be announced.


---

Marianne Furevold
Executive producer, Shame


Marianne Furevold is executive producer for Shame, and has worked as a producer, script doctor, writer, journalist and presenter at NRK for many years.
Both in television and radio. She has worked primarily with kids and youth programs. Educated as an actor at LIPA, Liverpool Institute for Performing Arts.
---

Marie Guillaumond
Head of French TV drama, TF1


Marie Guillaumond graduated from the Institute of Political Sciences of Paris (Institut de Sciences Politiques de Paris) in 1996 and began her career as a journalist (Agence CAPA, France 2, TF1). For two years, Marie was a news writer for the Breaking News segment of French broadcaster I-Télé. In 2001, she started working as a producer, first as part of the production team for reality television programmes (Big Brother, Temptation Island) and since 2004 for French series. Until the end of 2006, she worked on the remake of Law and Order for French television.

In January 2008, Marie was promoted to programming advisor for the artistic direction of French drama at TF1 and since September 2011, has been in charge of all crime series. In December 2012, she was promoted to deputy head of French TV drama and since September 2013, Maris is head of French TV drama.

Mark Oliver
Co-founder, Oliver & Ohlbaum

Mark Oliver co-founded Oliver & Ohlbaum in 1995, having previously been the BBC's first Head of Strategy from 1989 to 1995. Mark played a leading role in helping the UK indie sector secure rights in their programmes and then grow into a global business, he has also advised on every round of Premier League rights auctions since 1992/1993, and is now helping investors and corporations navigate their way through the web dominated media landscape across TV, films, games and music. Mark directly advises a number of media and entertainment company CEOs on strategy and finance and has been adviser to the Number 10 Policy Unit and the Department of Culture, Media and Sport. Mark has a BA from Hertford College, Oxford.


---

Mark Owen
Digital lead, BBC Children's In-House Productions


Mark Owen is the Digital Lead for BBC Children's In-House, leading the team that produces digital content that kids dig for amongst others Go Jetters, Danger Mouse, Something Special, Wolfblood and The Worst Witch.

Before joining the BBC, Mark worked at Nickelodeon UK and ITV where he made digital experiences for brands such as Coronation Street, SpongeBob, I'm A Celeb and Dora The Explorer.

Marnie Dickens
Writer,

Marnie Dickens is the creator and writer of five-part drama serial THIRTEEN which aired on BBC3 and BBC2 in 2016. The series also aired on BBC America. The drama centred on Ivy Moxam (Jodie Comer), a kidnap victim who returns home after thirteen years trapped in a suburban cellar.

Marnie has a number of new TV developments, including period drama series FORTY ELEPHANTS with Mainstreet Pictures/Hammer/BBC, a sci-fi project with EOne/Origin/Sky, a 1970s female empowerment crime show for Mainstreet/BBC and an epic female warrior drama series AMAZONS for World Productions. Marnie's other television credits include RIPPER STREET and MUSKETEERS for the BBC. She is also writing several films and was recently named a Bafta Breakthrough.


---

Martyn Whistler
Lead analyst, media & entertainment, EY

Martyn is EY's Lead Analyst for Media and Entertainment. He has spent almost twenty years helping global media companies make sense of emerging industry trends. His approach is very much cross-sectors but primarily on digital media, working increasingly with disruptors around technologies such as Blockchain and AI.

He focuses on the upside of digital and technology disruption and its impact on customer engagement, competitiveness and growth. Projects have included working with pay-TV operators on their channel and content strategies, the transition of traditional, offline brands onto digital platforms, the impact of digital on organisational change and the exploitation of media rights by global sports federations. From time-to-time Martyn also writes for EY on the future of smart technologies, casting a wider lens across industries.

Prior to joining EY, Martyn was part of the media practice at McKinsey.


---

Matt Forde
EVP, content production, sales and distribution, BBC Worldwide North America

As Executive Vice President, Content Production, Sales and Distribution, Matt Forde heads up the company's integrated content team in the U.S. and Canada. His team develops and produces formats and original shows for the company's studio brands, BBC Worldwide Productions and Adjacent Productions; secures co-productions with UK partners; and oversees program sales/distribution across linear and digital partners. Forde reports directly to Ann Sarnoff, President, BBC Worldwide North America.

In co-productions and program sales, Forde's team has initiated massive growth and success in securing U.S. co-production partners for critically-acclaimed and award-winning shows, including Sherlock (PBS), Top of the Lake and The Honorable Woman (SundanceTV) and last year, Forde brought together the creative teams from the BBC and PBS for a three-year co-production deal that will result in up to 10 non-scripted specials per year, such as Big Blue Live and Raising the Giant Dinosaur.

Under Forde's direction as studio head, in scripted, they produced the upcoming Crime - based on BBC ONE's Criminal Justice - for HBO starring John Turturro. Unscripted originals, under Adjacent Productions, include Ladies of London for BRAVO and Life Below Zero and Port Protection, both for Nat Geo Forde's program sales team has been at the forefront of the digital revolution. They were responsible for one of the first, if not the first-ever, U.S. direct-to-digital deal for a UK show with Misfits premiering on Hulu in 2011. Since then the business has had substantial growth with key titles including The Wrong Mans and The Thick of It S4 - both co-productions with Hulu – as well as Rev and Moone Boy going direct to digital partners such as Netflix, Hulu, and Amazon Prime.

Forde first took responsibility for the TV sales and co-production division for U.S. and Canada in 2009 and has been part of the BBC Worldwide family since 1998 with a wealth of experience in sales, investment and distribution. Prior to joining the North America team, Forde was Director of Investment working out of the UK, where he defined the strategy and commercial viability of all BBC Worldwide's investments in BBC programming, ensuring the best commercial deals for the business. Before that, he was Head of Commercial Development, Independents, working with key UK drama and comedy independent production houses to secure international television, DVD and new media rights for BBC Worldwide.

Forde is a graduate of Britain's Manchester University. He is married with two kids, and splits his time between New York and Los Angeles.


---

Matthias Puschmann
Co-founder and MD, VAST MEDIA

Matthias Puschmann is Co-Founder and Managing Director of VAST MEDIA, a Berlin-based media consultancy specializing in digital strategy and market analysis at the intersection of digital media and television. Previously, he worked as Editorial Director of ProSiebenSat.1's VOD service maxdome. Former employers include broadcasters and production companies in New York, Paris and Potsdam.


---

Michael Green
Executive producer and co-showrunner,

Michael Green serves as executive producer and co-showrunner on Starz's "American Gods", based on the Hugo Award-winning novel by Neil Gaiman. Green was also the creator and executive Producer of NBC's Kings and ABC's The River. He has written and produced for other television shows including Heroes, Everwood, Jack & Bobby, Smallville, Cupid and Sex and The City.

Green's feature work includes co-writing the Warner Bros./DC Comics film THE GREEN LANTERN, as well as writing the upcoming WOLVERINE film, the upcoming sequel to BLADE RUNNER, the next installment in the PROMETHEUS/ALIEN franchise to be directed by Ridley Scott, and a film adaptation of Agatha Christie's MURDER ON THE ORIENT EXPRESS.


---

Michelle Melanson Cuperus
President, Radical Sheep

Michelle Melanson Cuperus oversees Radical Sheep's robust slate including The Bagel and Becky Show for Teletoon/BBC Worldwide, Fangbone! for DHX/Disney XD, Ollie the Boy Who Became What He Ate for CBC, Tee & Mo for CBeebies/TVOkids/Knowledge Network, The Next Step for Family Channel/BBC Worldwide and Lost & Found Music Studios for Family/Netflix. 

Michelle was Supervising Producer on Yup Yups, Can you Imagine That? and the multi award-winning hit Stella and Sam where she has won numerous awards including a Canadian Screen Award, Juno Award and a Daytime Emmy nomination. Michelle also manages Radical Sheep's development slate including the animated comedy Sprinkle and the Sweet Sugar Magics for Teletoon. Radical Sheep is the Children's and Family Division of Boat Rocker Media.


---

Mike Jones
Writer and creative producer,

Mike Jones is a writer and creative-producer working across screen, page & interactive media. He has worked in broadcast and multiplatform project development for companies including the WarnerBros, EveryCloud, MadMan, CornerstoneFilms, Screen Australia, and overseeing long-form script labs for YouTube.

Mike has brought this diversity of story experience, and understanding of narrative across media, to collaborations with celebrated Australian VR company, StartVR. Here he was co-creator & writer of the virtual-reality detective-thriller 'VRNoir: A Day Before the Night'; official selection for Fantasia Film fest, the 2016 Kaleidoscope VR Showcase, and nominated for ProtoAward for most innovative VR production of the year.

Along with his work in VR, Mike is script-producer for ABCTV across a slate of original scripted comic-drama projects. He is also a regular collaborator with boutique screen production company, Sweet Potato Films, lead by showrunner Vicki Madden. Here he previously worked on their award-winning mystery TV drama series, 'The Kettering Incident', which collected the Special Jury Prize at SeriesMania, Paris 2016.

As a novelist he is author of "The Transgressions Cycle", a three-book series of supernatural gothic novels published by Simon&Schuster, named on Apple iBooks 'Best Of' list and twice nominated for the Australian Shadows award for best Horror novel of the year. Mike's early career spanned writing for theatre, including the award-winning post-apocalyptic play 'The Candle', & working as a screen industry journalist. He is a regular project assessor for screen funding agencies and serves as investment manager for ScreenAustralia's multiplatform drama fund.


---

Morgan Wandell
Head of international productions, Amazon Studios

Morgan Wandell is a television executive and producer who has extensive experience in all aspects of content development, production, and management. Over his career, he has shepherded numerous acclaimed shows from conception to broadcast, including ABC's family saga "Brothers and Sisters," the award-winning comedy "Ugly Betty," and CBS's crime procedural "Criminal Minds." Morgan also has held key leadership roles in media companies producing cutting-edge nonfiction and new media programming.

Currently, Morgan is Head of Drama Series for Amazon Studios, Amazon.com's TV production entity.

Previously, Wandell was an executive producer of ABC's "No Ordinary Family" and President of Berlanti Television, the ABC Studios-based production company behind primetime dramas such as "Brothers and Sisters," "Eli Stone," and "Dirty Sexy Money."

Prior to becoming a producer, Morgan spent many years as a senior development and programming executive at ABC Studios, assembling the creative team that launched international hit franchises "Lost," "Desperate Housewives," and "Grey's Anatomy." Through his vision, the studio expanded its programming slate to include character-based and procedural shows for ABC, such as "Private Practice," "Ugly Betty," and the recent hit "Castle." Breaking with its reputation as an in-house producer, he also led the studio's effort to aggressively sell programming to other outside networks, resulting in Jennifer Love Hewitt's "Ghost Whisperer" and "Criminal Minds" at CBS, "Reaper" for the CW, Lifetime's hit "Army Wives," and first run syndication entry "Legend of the Seeker" among many others. Over the course of four years and principally due to its growing stable of drama series under Morgan, ABC Studios expanded from $400 million in annual production spending to over $1.5 billion per year.

A native of Champaign, Illinois, Morgan holds a B.A. in Economics from Claremont McKenna College in Claremont, California.


---

Moritz Polter
Executive producer international television series, Bavaria Fernsehproduktion


Graduating in 2001 with honors in Business Joint Media and Film Studies from King Alfred's College, Winchester, England, Moritz Polter began his career in 1998 as 1st AD on more than 40 television shows including theater and cabaret productions, as well as jazz recordings.

He was Production Supervisor on the worldwide hit limited series, The Pillars of the Earth with Ridley Scott's Scott Free Productions and starring Eddie Redmaye, Hayley Atwell and Donald Sutherland for Starz and Sat1.

Polter produced amongst others Impact, Treasure Guards and Labyrinth, a four-hour miniseries based on the worldwide bestselling novel by Kate Mosse and adapted for the screen by Adrian Hodges. The miniseries stars John Hurt and Jessica Brown Findlay, and was also Co-Produced by Scott Free.

From 2012-2015, he produced Crossing Lines, Seasons 1 to 3 for writer Ed Bernero and later Frank Spotnitz. The series stars include William Fichtner, Donald Sutherland, Carrie-Anne Moss and Goran Visnijc and aired on NBC, TF1, AXN, Sat1, Netflix.

In 2014, he was promoted to Vice President, Production. In the same year Polter produced the new, critically acclaimed series, Spotless, starring Denis Ménochet and Brendan Coyle, written by Ed McCardie for Canal+.

In 2016, he joint Bavaria Fernsehproduktion as Executive Producer International Television Series.

He is currently developing the series Das Boot which is the sequel to the acclaimed hit feature of the same name with Sky and Sonar.

Måns Mårlind
Creator and director,

Midnight Sun is written by Måns Mårlind, who also created and directed the high-concept thriller series with Björn Stein.

The Bridge is among the internationally critically acclaimed television series created and written by Mårlind. As a director, he has also worked on high profile film projects such as 6 Souls, starring Julianne Moore and Jonathan Rhys Meyers, and Underworld Awakening, starring Kate Beckinsale.

Mårlind studied Directing at the American Film Institute, Los Angeles.

---

Nathan Waddington
Children's genre manager, BBC Worldwide Content

As Head of Children's in BBC Worldwide's Content business, Nathan Waddington is responsible for the Children's portfolio within the company's programme sales catalogue.  His role includes content development and co-productions and supporting the global TV sales teams to deliver children's content to clients.  Nathan reports to Henrietta Hurford- Jones,  Director of Children's content at BBC Worldwide.

Nathan joined BBC Worldwide in November 2011 from Planet Nemo, where he was Director of International Sales and Co-productions.  While at Planet Nemo, he concurrently worked with Digital Rights Group on its kids business, Little Portman, working closely with its international sales team to develop live action comedies co-produced with CBBC.

Nathan has over 18 years' experience in children's television.  He began his career at Nickelodeon working in compliance and programme acquisitions, before becoming Programming Manager for Fox Kids' UK channel.  He went on to become Head of Programming, Jetix Nordic, Poland & C&EE (formerly Fox Kids Scandinavia) and later took up the role of Head of Acquisitions for Jetix UK.  Nathan was then promoted to Director of Pan-European Acquisitions & UK Programming for Jetix Europe (formerly Fox Kids Europe).


---

Nils Hartmann
Director of original productions, Sky Italia

Nils Hartmann has been working for 25 years in Television Production. Originally starting as Promo Producer at Orbit Network Rome, he then joined Universal Studios as Creative Manager and launched The Movie Channel.

In 2003 he launched SKY ITALIA in the role of Creative Director. He then moved into the position of Director of Original Productions and produced TV series such as: Romanzo Criminale, Gomorra and 1992.

He is also Executive Producer of X Factor, Masterchef Italia and Italia's Got Talent.

Nils Hartmann was born in Hannover in 1967. He grew up in Milan, lived in Rome, London and Cairo, he fluently speaks German, Italian and English.

---

Nina Lederman
EVP of scripted programming, All3Media America

Nina Lederman, Executive Vice President of Scripted Programming heads up the newly formed Scripted division of All3Media, working with all of the labels under the All3 umbrella to develop and expand the company's scripted business in the U.S. Development includes original series, international co-productions and formats.

The scripted labels include Company Pictures (Wolf Hall, The White Queen), Lime Pictures (Hollyoaks), Lion Television, MME/filmpool (Cases of Doubt), Neal Street Productions (Penny Dreadful), New Pictures (The Missing), Objective Productions (Game Face, Toast of London), Seven Stories Productions, South Pacific Pictures (Go Girls), Studio Lambert. All3Media America currently has The Arrangement, produced by Objective Productions USA, at E! as well as scripted projects in development at E!, FX, and Netflix. The company also has co-productions set up at Cinemax, Hulu and Amazon.

Lederman joined All3Media America from Lifetime, where for the past seven years she served as Senior Vice President of Scripted Series Programming and Development for the network. Previously, Lederman developed the network's critically acclaimed and award winning series UnREAL and oversaw the development and production of numerous shows including Devious Maids and Witches of East End. Her extensive work in the television industry also includes executive positions at NBC Studios, Michael Ovitz's Artists Television Group, Flame Television and Joe Roth TV.


---
Norman Merry
Financial director, LipSync

Norman Merry joined LipSync in 1998, working with business partner Peter Hampden to develop the company into a premiere post-production facility. Employing over 80 staff at three sites in Soho, LipSync now offers extensive sound mixing and grading facilities, as well as VFX for a wide variety of feature film and TV productions.
 
His background is in the record industry working as a royalty auditor for EMI and Universal Music before becoming Director of Finance for Pete Waterman Entertainment. 
 
 At LipSync, Norman pioneered post-production equity investments in the UK film and television industry. To date, the company has invested in over 100 TV and film projects, including co-productions and international films. Total investment now stands at over £50m. 
 
TV productions include Wolf Hall for Company Pictures, National Treasure for The Forge and NW for Mammoth Films (the last two recently broadcast). LipSync has also post-produced multi-million dollar feature films, such as The Nice Guys for Joel Silver Productions, and invested in a wide variety of UK independents, including Turner and soon-to-be-released The Limehouse Golem for Number 9 Films. 
 
LipSync is now developing new financing solutions for producers, including collateralised lending and GAP funding.


Nuno Bernardo
Founder & CEO, BeActive

Nuno Bernardo is an award-winning and Emmy-nominated writer, producer and director. He has become recognized for his ability to create innovative stories that are told across multiple platforms. In the last decade, using his unique approach to storytelling, Nuno has created and produced more than 200 hours of entertainment, from feature films and TV shows to videogames and books.

In 2008, Nuno created Sofia's Diary for Channel 5, and received a Broadcast Awards nomination for the series. C21 Magazine classified Sofia's Diary as "one of the iconic TV shows of the decade" and Broadcast Magazine wrote that "Sofia's Diary helps to write the history of Television in the UK". The series has reached an audience of more than 500 million viewers and has been shown in 30 countries including China, Brazil and Australia. In 2010, the BBC named Nuno Bernardo "a leading world expert in New Media".

Over the last 12 months, Nuno Bernardo has become a producer and creator of eSports related content, from live broadcasts of International eSports events to TV shows around the eSports world. More recently he created and directed the World's first scripted TV Series set in the world of eSports, "The Players."

Nuno Bernardo is also a frequent blogger for MIPWORLD and lecturer at TV and film conferences, festivals and entertainment industry events around the world, where he talks about the changing landscape of the entertainment industry and how technology is affecting the storytelling process.


---

Ole Hedemann
Head of formats, NRK


---
Olivier Bibas
Executive producer/ co-managing director, Atlantique Productions

Olivier Bibas is an executive producer and Co-Managing Director of ATLANTIQUE PRODUCTIONS which is a subsidiary of Lagardère Studios.

Since 2011, he has been overseeing the development and production of numerous international TV series, including Midnight Sun (Canal+/ SVT - 8 episodes), Borgia (Canal+/ZDF - 3 seasons, 38 episodes), Jo (TF1/SAT1 – 8 episodes) and Transporter – The Series (M6/HBO Canada/TNT - 2 seasons, 24 episodes).

He joined the Lagardère Group in 2004 as Deputy Managing Director of the international TV department before moving to the position of Secretary General of the TV channels and Production division.

He started his career at CANAL+ in 1995 where he held various positions in Business affair and development for the Premium Pay TV channel and its cable channels/digital affiliates in different countries (France, Germany, India and Italy).

---
Olivier Wotling
Head of drama department, ARTE France

Holder of a PHD of philosophy and a Master of law and administration of audiovisual, Olivier Wotling was audiovisual attaché for the Embassies of France in Sofia, Budapest and Rome, he joined the National Film Center and the moving image (CNC) as adviser for European and multilateral Affairs, and then as the Head of Cinema in 2007. Since February 2015 he is the Head of the Drama Department at ARTE France.


---

Oriana Kujawska
Head of series development, TVN

Oriana Kujawska, currently Head of Series Development at TVN, Poland's leading commercial television network, is responsible for the entire creative process behind a new TV series from initial concept to production. Her most recent successes include "Druga szansa" (Second Chance), which premiered on TVN's spring schedule and was a hit on the Polish television market. The series garnered up to 2.5 million viewers and attracted a 21.2% share of the commercial audience in the 16-49 year-old segment. The second season of the series is currently in production. This September another new series will make its premier on TVN. "Na no?e" (Under the Knife) is a comedy in 13 episodes about chefs in a newly opened restaurant.

Currently Oriana has around 10 projects in development. These are various types of series to meet the needs of TVN, player.pl (a VOD service), and other television networks that collaborate with TVN.

Previously Oriana worked as a script consultant on feature film projects at Munk Studio, founded by the Polish Filmmakers Association. She is a graduate in screenwriting from the Lodz Film School, the Wajda School, the Mediterranean Film Institute workshop, the Training the Trainers workshop for script consultants at Midpoint (FAMU), and more.

---

Orion Ross
VP content – animation, digital & acquisitions, Disney Channels EMEA

Orion Ross joined Disney's London team in 2008, and is responsible for the creative development and production of original animated series for Disney Channel, Disney XD and Disney Junior, as well as original content for digital platforms and regional acquisitions. Recent projects include Randy Cunningham: 9th Grade Ninja, Boyster, Miraculous Ladybug, Rolling with the Ronks, PJ Masks, Counterfeit Cat and Mega Awesome Super Hacks.

Previously Orion developed original programming for Turner's Asia Pacific entertainment networks including Exchange Student Zero for Cartoon Network, Galli Galli Sim Sim with Sesame Workshop, and the arts format M.A.D. for Pogo.


---
Pancho Mansfield
President of global scripted programming, Entertainment One Television

Pancho Mansfield is President of Global Scripted Programming for eOne Television. Pancho oversees, on a global basis, all aspects of the studio's original scripted slate and manages development and production efforts across eOne's territories, including: US Scripted Development and Global Production.

Prior to joining the eOne, Pancho was executive producing A&E Networks' upcoming series "Damien" as well as USA Network's newest series, "Queen of the South." He also served as Senior Vice President of Programming at Fox Television Studios for seven years where he oversaw original scripted series including "Sex&Drugs&Rock&Roll" for FX, "Maron" on IFC, "Sirens" for USA Network, "The Glades" for A&E, and \"Lights Out\" for FX. Prior to Fox, Mansfield served as Executive Vice President and Head of Original Programming at Spike TV where he established Spike's original scripted programming department which generated numerous shows including "The Kill Point," "Blade: The Series," and "Pros vs. Joes.\" Before Spike, Mansfield had a long tenure as Senior Vice President at Showtime Networks and developed shows including "Queer as Folk," "Stargate: SG-1," "Armistead Maupin\'s More Tales of the City," and "Hiroshima," among many others.

---
Pasa Mustafa
Creative digital director, Keshet Studios


Pasa Mustafa, creative digital director at Keshet Studios, is an experienced content and digital executive with nearly 20 years in the digital space.

He has been involved in the internet space since it's commercial launch during the mid-nineties, working with startups and content companies to help them understand workflows and reaching audiences.

He has been a business development executive for global companies including Endemol, XIX Entertainment, Ebay live auctions.

Pasa spent over 10 years producing digital content and running a digital studio for Endemol across internet portals, social networking sites and mobile, working directly with brands and agencies to maximise their reach onto new platforms.

He won awards for Endemol including a Webby, Mobile Marketing and an Emmy nomination and also have been personally nominated for a Bafta as New Media Developer of the year.

In his role as creative director of digital, Pasa is driving the creative development and direction of Keshet Studios' digital-first programming strategy. He spearheads the company's digital slate across scripted and non-scripted programming focusing on selected subcultures popular with millennial audiences.

Pascal Breton
Founder and CEO, Federation Entertainment

In 1990, Pascal created his own production company, Marathon, in association with Olivier Brémond.

Beginning in 2006 after Olivier Brémond's departure from the company, Pascal Breton served as president of Marathon Group where, among others, he produced Babar, St Tropez, and more.

In the 18 years since the creation of Marathon in 1990, Pascal Breton was able to build the company into the most 'international' of French production companies - and also the most profitable, when the company was sold to De Agostini, united with Zodiak In 2008. After his 5-year contract with Zodiak ended in early 2013, Pascal Breton launched Federation Entertainment.

---

Patricia Hidalgo
Chief content officer kids, Turner EMEA & International kids strategy, Turner

Patricia Hidalgo is SVP & Chief Content & Creative Officer Kids EMEA and International Kids Strategy for Turner. In this role, she acts as Turner's editorial head for its strong portfolio of kids' content and channel brands across EMEA including Cartoon Network, Boomerang, Boing and Cartoonito – as well as representing Turner International with the kids' production teams in the U.S.

Hidalgo oversees all centrally-funded programming (acquisitions, co-productions and originals); channel branding; franchise and research initiatives; and editorial compliance across multiple platforms and formats.

Hidalgo joined Turner in London following a 15-year career at The Walt Disney Company, most recently as Vice President, Content & Programming Strategy, EMEA. Here, she was responsible for directing content, programming, acquisitions and compliance strategies for Disney across EMEA.


---
Patrick Irwin
Director/Exec producer, Far Moor Media & Artists Studio

Patrick is one of the founding directors of Far Moor Media alongside his role as Executive Producer for Artists Studio .
As an Executive Producer, Patrick's most recent work has been on Jonathan Strange and Mr Norrell, the critically acclaimed BBC1 show aired in Summer 2015; multiple award-nominated series The Fall (BBC2, Netflix and sold across the world); and Combat Hospital, a 13 part series for ABC in the US/Global/Shaw in Canada.

Other credits include The Frankenstein Chronicles (a Rainmark production for ITV Encore, Canal+ and A&E Networks) and Death Comes to Pemberley (Origin Pictures for BBC, PBS). He also executive produced the first two films in the Thorne franchise thorne:sleepyhead and thorne:scaredy-cat shown after a limited theatric release on TMN/Movie Central in Canada, Starz Encore in USA, ABC in Australia and Sky1HD in the UK.

Patrick specialises in the structuring and administering of international co-productions to access subsidy deals and tax credits and oversee any UK production activity. In that capacity he has also produced or co-produced a number of feature films. He co-executive produced Hammer Films welcome return to UK features in its modern incarnation, The Wake Wood. In addition Patrick provided structuring services on the Crimson, Petal and the White(BBC/TMN/Movie Central) starring Romolai Garai, Gillian Anderson and Chris O'Dowd, where additional funding was brought in through a UK/Canadian co-production structure.

Previously, Patrick was an Executive Producer at Box TV, where he was responsible for overseeing all of the company's production activity and the commercial structuring of its projects, over 100m of production. He is a chartered accountant and former tax advisor who has specialised in TV, film and music for the last 20 years.
Patrick is also a director of 87 Films with writing partners Dudi Appleton and Jim Keeble (Thorne, Silent Witness, George Gently, Most Fertile Man in Ireland). 87 Films is currently delivering 40 scripts for the Chinese language market based on the iconic detective Judge Dee created by Robert van Gulik.

---

Patrick Nebout
CEO, Dramacorp

Patrick Nebout's early career in drama started at Canal+ Nordic in Stockholm before joining Swedish public broadcaster SVT, where he was in charge of the broadcaster's international drama co-productions. He was then recruited by Zodiak Media to lead the group's expansion in Russia and develop its scripted activities in Eastern Europe.

In 2010 Nebout founded Nice Drama, where he produced the film adaptation of the international bestseller The 100-Year-Old Man Who Climbed Out the Window and Disappeared (over a million copies sold in France). The film, released in December 2013, was Sweden's mosts successful film ever at the box office. He also produced the hit drama series Thicker Than Water, one of Sweden's major contributions to the Nordic Noir genre. Nebout originated and oversaw the ground-breaking co-production Midnight Sun for SVT and Canal+, the first ever Swedish-French drama collaboration.

Dramacorp was launched in April of this year and the first project on the slate is Hamilton, a series co-produced with rights company IRLC, that again breaks new ground for the territory and the genre by moving beyond Nordic noir to the presentation of the first international spy-thriller series from the Nordic region. Hamilton is a reboot based on Scandinavia's best-selling novels of all time in all genres with nearly 10M copies sold, half of which are outside of Sweden, making Hamilton the biggest literary brand in the region.


---
Patrick Spence
Managing director, Fifty Fathoms Productions


Patrick Spence started Fifty Fathoms in 2010. It is a drama label, under the umbrella of Tiger Aspect and Endemol.

Their first productions are FORTITUDE (Simon Donald), a 12 x 1 hours crime thriller set in the Arctic Circle for Sky Atlantic and Pivot, directed by Sam Miller, Richard Laxton, Nick Hurran and Hettie MacDonald, starring Sofie Grabol, Stanley Tucci, Michael Gambon, Richard Dormer, Chris Ecclestone, Jessica Raine, Luke Treadaway and Johnny Harris; and MARVELLOUS (Pete Bowker), a 90' single film for BBC2, directed by Julian Farino and starring Toby Jones. Patrick was also an executive producer on MOONFLEET (Ashley Pharoah), 2 x 1 hours for Sky One, starring Ray Winstone, through Company Pictures.

Patrick was until 2010 the Head of Drama, BBC NI, where he commissioned and executive produced the Bafta, RTS, WGA, BPG and Prix Europa Award winning serial OCCUPATION (Pete Bowker) and the Bafta, RTS and Sundance Film Award winning single film FIVE MINUTES OF HEAVEN (Guy Hibbert), as well as the Bafta nominated dramas HANCOCK AND JOAN (Rik Cottan), MUCH ADO ABOUT NOTHING (David Nicholls) and MURPHY'S LAW (Russell Lewis). He also commissioned and developed the scripts for the recent BBC drama serial LINE OF DUTY (Jed Mercurio), and TOP BOY (Ronan Bennett), which went into production for C4.

Before that, Patrick was Head of Development and Executive Producer, BBC in-house, where he commissioned WAKING THE DEAD and DOWN TO EARTH, co-commissioned HOLBY CITY and DOCTORS, and re-launched and executive produced SILENT WITNESS. His first job in television was as a script editor on CRACKER.

Paul Deane
Digital development lead, BBC natural history unit, BBC


Paul has over 20 years of experience developing and producing digital content including Attenborough & the Giant Dinosaur VR. He also lead the highly successful Big Blue Live campaign, which reached over 1bn people globally, the annual Springwatch Live offer, as well as games and short form series for Deadly 60 and Andy's Dinosaur Adventures on CBBC & CBeebies.
Prior to joining the BBC, Paul was Head of Digital at Aardman and Internet Manager for the Environment Agency.
---
Paula Milne
Screenwriter,

British screenwriter Paula Milne left school when she was fifteen with no academic qualifications, she went on to study at Central School of Art and Design and the Royal College of Art. Paula began her career script editing at the BBC where she created the ground breaking show ANGELS, followed by DIE KINDER and Emmy and Bafta award-winning THE POLITICIAN'S WIFE.


Her 2009 film ENDGAME, starring Chiwetel Ejiofor, Jonny Lee Miller and Mark Strong, won the Grierson Award. In 2012 Paula wrote the original series WHITE HEAT about the life-long friendships of a group of students. The cast included MyAnna Burning, Sam Claflin, Claire Foy, Lindsay Duncan and Juliet Stevenson. THE POLITICIAN'S HUSBAND, a companion piece to her 1995 series, transmitted in 2013 with David Tennant and Emily Watson.


Paula has also written critically acclaimed adaptations including Andrea Levy's SMALL ISLAND, winning the Broadcast Award and an International EMMY; Sarah Waters' THE NIGHT WATCH, and Alan Judd's LEGACY. Paula created and wrote THE SAME SKY, an espionage thriller about a family divided by the Berlin Wall. A co-production between Beta, UFA Fiction and Rainmark films, directed by Oliver Hirshbeigal and starring Tom Schilling and Sofia Helin it will air on ZDF early 2017 and has been bought by Netflix.


---

Peter A. Sussman
,

Peter was Co-Founder and Executive Chairman of Aver Media, a film and television lender/financier. Aver Media has completed more than 1500 financings primarily in North America, the UK and Australia, and was sold in 2013 to Bank of Montreal (BMO.) Peter continues as a consultant to BMO for Aver Media.

Prior, Peter was Co-Controlling Voting Shareholder of Alliance Atlantis Communications and CEO of its Entertainment Group. Alliance Atlantis was sold in 2007 to Goldman Sachs and Canwest.
For 30 years, Peter has participated in the worldwide development, financing, production and distribution of motion pictures and television shows, amounting to thousands of hours of content. Peter was nominated for 3 Golden Globe Awards and 4 Emmy Awards and is often best known for assembling Alliance Atlantis' CSI television franchise, including the drama series CSI: Crime Scene Investigation, CSI: Miami and CSI: NY.

Through his holding company, Tricycle Media, Peter participates in about a dozen film and television companies in North America and the UK, and sits as a Board Director (and often Non-Executive Chairman,) on many of them.

Most recently, Peter co-founded Kew Media Group (TSX: KEW.A,) a publicly traded company on the Toronto Stock Exchange that is a Special Purpose Acquisition Company. Peter serves as the Executive Chairman of Kew Media.

Peter began his media career in Toronto in the mid-1980's, but moved to Los Angeles in 1991 after 2 years in Amsterdam and London. He returned to Toronto in 2005 but also concentrates his time in other places, particularly London and Los Angeles.


---

Peter Carlton
Joint CEO, Warp Films

PETER CARLTON is Joint CEO, with founder Mark Herbert, of acclaimed UK film and television production company WARP FILMS. Since joining Warp in 2010, Carlton has spearheaded the company's move into the international market, producing critically-acclaimed series such as SOUTHCLIFFE (written by Tony Grisoni, directed by Sean Durkin) (Prix Italia Best European Mini-Series; BAFTA Best Actor for Sean Harris) and most recently THE LAST PANTHERS,  (starring Samantha Morton, Tahar Rahim, Goran Bogdan and John Hurt, written by Jack Thorne, directed by Johan Renck), a co-production with Haut et Court TV for Sky Atlantic and Canal+ with Sundance TV. Warp Films is renowned for films such as THIS IS ENGLAND, SUBMARINE, FOUR LIONS and TYRANNOSAUR, on all of which Carlton was Executive Producer.
 
Prior to joining Warp, Carlton was Senior Commissioning Executive at Film4, overseeing more than 35 feature films from development to release. These included two Cannes Camera d'Or winners – Miranda July's ME & YOU & EVERYONE WE KNOW and Steve McQueen's HUNGER – Lenny Abrahamson's acclaimed GARAGE, Gabriel Range's highly-controversial DEATH OF A PRESIDENT, David MacKenzie's HALLAM FOE, Fabrice du Welz's VINYAN, Alexis dos Santos UNMADE BEDS, Duane Hopkins BETTER THINGS and Shane Meadows's DEAD MAN'S SHOES.


Peter Morgan
Screenwriter,

Peter Morgan is an international award-winning writer for stage, screen and film.

As well as receiving Oscar and BAFTA Award nominations for his screenplay for Stephen Frears' The Queen starring Helen Mirren, Morgan won a host of international awards including Golden Globe, British Independent Film and Evening Standard British Film Awards. The award-winning and Tony-nominated play Frost/Nixon received critical acclaim on both sides of the Atlantic before being adapted in to a multi Academy Award-nominated film of the same name. The film garnered five Oscar Award nominations, including Best Screenplay.

Morgan's many other film credits include the award-winning The Last King of Scotland, The Damned United and Rush, directed by Ron Howard. His extensive television credits include The Lost Honour of Christopher Jeffries, the critically acclaimed The Deal – the first part of Morgan's Tony Blair Trilogy (BAFTA Award for Best Drama) - The Special Relationship and Longford. Peter wrote the award-winning West End play, The Audience, starring Helen Mirren and most recently, The Crown. The Crown centers on the two power-houses of Buckingham Palace and No. 10 Downing Street. Bringing together the key creative elements of The Queen, award-winning TV film The Deal and hit West-End play The Audience (starring Helen Mirren), The Crown will debut on Netflix in November.


---

Peter Robinson
Global head of research, Dubit

Peter Robinson is an experienced consultant, specialising in new technology, kids entertainment, ethical marketing to kids and education (and where possible screwing all those things together).

Within his role at Dubit, Peter has been able to develop a firm knowledge of young people, their attitudes and behaviour, with a strong focus on media consumption and how it is evolving. He is a regular speaker at research and kids entertainment conferences on topics such as emerging technology, social media, video consumption, entertainment brand strategy and wider children's media habits.


---
Peter Saraf
Co-founder, Big Beach

Peter Saraf's producing credits include Loving, Three Generations, Me Him Her, The Kings of Summer, Safety Not Guaranteed, Our Idiot Brother, Jack Goes Boating, Sunshine Cleaning, Away We Go, Is Anybody There?, Little Miss Sunshine, Everything Is Illuminated, The Truth About Charlie, Adaptation, Ulee's Gold and the feature documentaries Mandela and The Agronomist. He has been nominated for Academy and Golden Globe Awards and has won multiple awards including the Spirit, Gotham, and PGA Awards. He is the co-founder of Big Beach, a New York based independent film production and financing company.


---

Peter Traugott
President of scripted, Keshet Studios

Peter Traugott is President of Scripted for Keshet Studios, the LA-based studio which manages Keshet International's (KI) development, production, packaging, promotion and sales of KI's programming activity in the US. Peter oversees the studio's slate of scripted projects, which includes KI's catalogue of more than 30 premium scripted formats as well as original developments for the US marketplace and beyond. Peter also oversees the company's first-look scripted programming deal with NBC Entertainment, which includes a co-production pact with NBC's sibling studio, Universal Television.

Previously Peter was the founder of TBD Entertainment, a television production company formed in June 2011, with an exclusive overall deal at Universal Television. In its first four years, the company produced eight scripted pilots (three drama and five comedy) and had two series ordered, Do No Harm and Manhattan Love Story.

Prior to founding TBD, Peter was the President of Television at Brillstein Entertainment Partners (formerly known as Brillstein Grey Entertainment or "BEP"). Peter joined BEP in 1996 as Vice President of Development and was promoted to President in 2002. BEP is a talent management company, a movie production company through its affiliation with Plan B Entertainment and a television production company. While at BEP, Peter developed, produced and/or oversaw more than twenty five series, both on cable and broadcast networks. Shows included half-hour comedy series (Samantha Who, Just Shoot Me, NewsRadio, According to Jim), drama series (Ringer, Pasadena, Lyons Den) and unscripted series (Late World with Zach Galifianakas, The Showbiz Show, Strange Days with Bob Saget).

Before joining BEP, Peter was the Director of Current Programming at Fox Broadcasting where he oversaw on air series including Party of Five, The Simpsons, King of the Hill, Married with Children, COPS and Americas Most Wanted.

Prior to working in the entertainment business, Peter was an investment banker in the Corporate Finance Group of Salomon Brothers Inc., focusing on mergers and acquisitions, debt financing and equity financing. From 1988-1991, he was a principle in The Spectrum Group, a leveraged buyout firm focused on acquiring undermanaged and underperforming companies.

Peter holds a Bachelor of Science Degree from the University of California at Berkeley and a Masters in Business Administration from Harvard University.


---
Phil Clarke
Head of comedy and acting head of drama, Channel 4

Phil Clarke is Channel 4's Head of Comedy and Acting head of Drama, overseeing all scripted output across Channel 4 and E4. 2016 has been an award-winning year for comedy, with Michaela Coel's breakthrough hit 'Chewing Gum' collecting the BAFTA Award for Best Female Performance in a Comedy Programme, the BAFTA TV Craft Award for Breakthrough Talent and the RTS Award for Breakthrough and Comedy Performance; hit rom-com 'Catastrophe' from Sharon Horgan and Rob Delaney won universal critical acclaim and a raft of awards, including two RTS Awards (Scripted Comedy and Writer: Comedy), two Broadcasting Press Guild Awards (Best Comedy and Best Writer), a BAFTA TV Craft (Writer: Comedy) and a Rose D'Or Award (Best Sitcom). Previously, Toast Of London which ran for three series also won critical acclaim and numerous awards including a Rose D'Or, a British Comedy Award (best new comedy) and a Bafta. ( best male performance) Recently, satirical soap 'The Windsors' proved a hit with audiences and was Channel 4's highest rating comedy launch since 2012 and newcomer Will Sharpe's 'Flowers' was critically lauded. The Channel 4 drama output has seen huge ratings success with sci-fi thriller 'Humans', as well as critical acclaim and an RTS Award for Paul Abbott's 'No Offence' with hotly anticipated drama serial starring Robbie Coltrane as the eponymous 'National Treasure' coming up in the autumn.

Before joining Channel 4 in 2012, Phil was Head of Comedy at Objective Productions where he had set up the comedy department in 2003, after producing the first series of Peep Show in 2002. While at Objective he oversaw numerous award-winning series for Channel 4 and was Producer/Executive Producer for all of Objective's scripted comedy, including Peep Show, Star Stories, Pete Versus Life and Fresh Meat. Previously, Phil was Editor of Comedy for Talkback Productions, overseeing, as Executive Producer, much of the company's comedy output which included Bo Selecta, Never Mind The Buzzcocks and QI. He also produced many comedy shows for Talkback including Big Train and the Brass Eye Special. Prior to that Phil worked at as a producer at BBC in both radio and television.

---

Philipp Steffens
Head of Fiction , RTL Television

Philipp Steffens has been Head of Fiction at RTL Television since March 2014 and is responsible for productions including "Starfighter", "Der Lehrer", "Duell der Brüder" and the series "Deutschland 83", which won a Grimme Award in 2016.

Immediately following his graduation from the Filmakademie Baden-Wuerttemberg in 2006, Steffens started his own production company (greenskyFILMS) with several fellow students, with which he also produced the international co-production "8" with renowned directors such as Gus Van Sant, Jane Campion, Wim Wenders and many others. The film won the "Cinema for Peace Award" in 2009 and was shown at festivals around the world.

This was followed by the successful television series "Der letzte Bulle" (The last cop), which won both the Bavarian Television Award in 2011 and the German Television Award in 2012, and was successfully adapted in France, Russia and Japan. Steffens then started another company (Twenty Four 9 Films) and produced international cinema co-productions and series including the TNT production "Weinberg", for which he received a Grimme Award in 2016.

---

Piv Bernth
Head of drama, DR

Piv Bernth was appointed Head of Drama at DR Fiction in 2012. She joined DR as a director in 1986 and has worked as a producer since 1998. As well as producing the internationally acclaimed The Killing I-III, she was the executive producer on The Bridge produced by Nimbus Film for DR and produced the iEmmy award winning series Nikolaj and Julie. Latest productions at DR Fiction have included Borgen I-III, The Legacy and Follow the Money.

Piv has a Bachelor's degree from University of Copenhagen and trained in both Stockholm and London as a director at The Royal National Theatre. She started her career as a stage director in 1981 and has since then directed plays, musicals and theatrical revues at theatres in both Denmark and Sweden. Piv was knighted by Her Majesty the Queen of Denmark in Copenhagen on August, 2015 and has picked up awards including the international Emmy for Nikolaj and Julie 2003, The Golden Nymph in Monte Carlo for the production of The Killing II 2010, a BAFTA for The Killing I 2011 and three iEmmy nominations for The Killing I and II 2007, 2008 and 2010.

---

Polly Hill
Head of drama, ITV


---

Pål Sverre Hagen
Actor, Valkyrien


Pål Sverre Hagen is one of Norway's most popular and talented actors. Best known for his lead role in the Oscar and Golden Globe-nominated film Kon-Tiki, Hagen's credits also include: In Order of Disappearance, Conspiracy of Faith, Ragnarock and most recently, What Happened to Monday? as well as the NRK series Buzz Aldrin – What happened to you in all the confusion?

Ran Tellem
Head of international content development, MEDIAPRO Group


Tellem joined MEDIAPRO Group in 2016 in the newly created post as Head of International Content Development where he is responsible for creating scripted shows as well as entertainment formats for international distribution.

Prior to MEDIAPRO, Tellem was VP Programming Keshet Broadcasting where he oversaw programming development, production and scheduling for Keshet.

Tellem is responsible for developing hit drama Prisoners of War, the original Israeli version of prime time Emmy® winner Homeland, gripping espionage thriller False Flag, family drama The A Word as well as entertainment shows BOOM!, Rising Star and children's talent show Master Class.

A former onscreen presenter in Israel, Tellem was co-host of the popular late-night program Night Bird. As an executive producer, he shared in the Emmy® triumph of Showtime's Homeland, which was adapted from Hatufim.

Rebecca Eaton
Executive producer, MASTERPIECE

Rebecca Eaton took the helm of the PBS series MASTERPIECE THEATRE and MYSTERY! in 1985, and in 2008, oversaw a highly successfully relaunch of MASTERPIECE which attracted a new generation of viewers.

She has brought American audiences Hilary Mantel's Wolf Hall, the recent hits Sherlock, Poldark and Downton Abbey — the most-watched drama in PBS history — as well as such high-profile titles as Mr Selfridge, Endeavour, Wallander, Prime Suspect, Cranford, Little Dorrit, Inspector Lewis, and The Complete Jane Austen.

Under her leadership, MASTERPIECE has won 58 Primetime Emmy Awards®, 16 Peabody Awards, six Golden Globes®, and two Academy Award® nominations. In 2011, Eaton was named one of TIME's 100 most influential people. Her distinguished career has earned her the official recognition of Queen Elizabeth II—with an honorary OBE (Officer, Order of the British Empire).

A graduate of Vassar College, Eaton began her career at the BBC World Service, then moved on to PBS station WGBH Boston where she produced programs ranging from business to sports to dance to drama before becoming Executive Producer of MASTERPIECE. Eaton's memoir, MAKING MASTERPIECE: 25 Years Behind the Scenes at Masterpiece Theatre and Mystery! on PBS, was published by Viking in 2013.

---

Richard Harris
Head of business and audience, Screen Australia

Richard was previously CEO of the South Australian Film Corporation (SAFC). As SAFC CEO Richard introduced a suite of initiatives and programs that underpinned a resurgence in local production levels and built the creative and production company base in South Australia. In particular, he created FilmLab, the development program which nurtured a new generation of South Australian talent. He also oversaw the construction of Adelaide Studios. Prior to the SAFC Richard was the Executive Director of the Australian Directors Guild.

His previous experience included policy positions at the Screen Producers Association of Australia and the Australian Film, Television and Radio School. He has taught media policy at the University of Sydney and is the author of Film in the Age of Digital Distribution. In 2007, Variety labelled him one of 20 global film executives to watch and in 2010 he was listed as one of Encore's 'Power 50'.


---

Richard Nockles
Creative director, Sky VR Studios

Richard Nockles is creative director at Sky VR Studios, where he is helping shape the output of the company's newly created in-house production unit.

Prior to Sky, he founded Surround Vision, the UK's first specialist 360º film production company where as CEO and creative director he has been at the cutting edge of 360º and VR innovation for the last 5 years.

Before VR, Nockles directed and produced for UK broadcast, winning the 'Best film' award at the Porto film festival for his feature 'The Other Half' starring Vinnie Jones and Danny Dyer, but mainly producing online interactive video for BBC, Channel4 and Google as well as producing a slate of drama and comedy projects for UK broadcast.

He was recently appointed to the BAFTA VR Associate Advisory Group.


---

Robert Franke
Vice President Drama, ZDF Enterprises

After graduating from the University of Management and Communication (FH) in Potsdam Robert Franke was initially production manager and director at Suburban Productions in Nauen and thereafter co-founder and executive producer of Cmate Entertainment GmbH & Co KG in Potsdam. From July 2007 onwards, he was Head of Content of Viewster Digital Video Access AG in Zurich before joining MyVideo (Pro7Sat1 - Magic Internet GmbH) in November 2011 as Head of Content. In August 2013 Robert Franke became Chief Content Officer and Managing Director of Viewster Germany GmbH in Berlin. Since November 2015 Franke heads the department responsible for the commercialization of ZDF\'s drama program output as well as for international coproductions and own program developments.


---

Roberto Troni
Drama commissioning editor, Channel 4

Roberto Troni is Channel 4's commissioning editor for drama. Over a 20 year career, Roberto has worked as a writer, script editor, producer and development producer for a number of indies including; Tiger Aspect, World Productions and Ecosse Films, as well as for the BBC and ITV/Granada.

Since joining Channel 4 six years ago, Roberto has worked on a variety of dramas including Shane Meadows' 'This Is England' serials, C4's flagship soap 'Hollyoaks', 'Fresh Meat' and recently Paul Abbott's RTS award-winning 'No Offence'. Upcoming comedy dramas include 'Foreign Bodies' for E4 and 'Loaded' for Channel 4.


---

Rola Bauer
CEO/Partner, TANDEM Productions & Managing Director, STUDIOCANAL TV,

In her expanded role as STUDIOCANAL executive, Rola Bauer is responsible for leading the television activities for the studio's production and partnership companies' scripted formats, and the global co-productions, as well as for the U.S. market.
STUDIOCANAL provides a full studio service, including international co-production strategy, business affairs, finance and worldwide sales.

Most recently, Rola Bauer teamed up with Urban Myth Films to secure Netflix as a co-producer for the new E4 comedy drama series Crazyhead. Rola also worked with RED Production Company to find an anchor network for Quatermass in the U.S. and has since secured a development deal with BBC America. As well, Rola has brought Netflix on board as a co-producer alongside ITV on RED Production Company\'s new drama series Paranoid. Additionally Rola has brought on two European Network partners to develop TANDEM Productions\'s new procedural series Take Two.

Overview STUDIOCANAL's production companies (expanded to 7 production companies this year):
STUDIOCANAL is actively developing and distributing high-end TV series through its network of award-winning subsidiary production companies including Tandem Productions in Germany (Crossing Lines, Spotless) and the UK\'s RED Production Company (The Five, Happy Valley). STUDIOCANAL is partnered with SAM Productions, a Danish company founded by Søren Sveistrup (The Killing), Adam Price (Borgen), and Meta Louise Foldager (A Royal Affair). The UK based GUILTY PARTY PICTURES, an associate partner of STUDIOCANAL, is run by the producer Spencer Millman, (Harry Hill\'s TV Burp), and the actors and writers Simon Bird (The Inbetweeners) and Jonny Sweet (Chickens). FINAL TWIST is an independent production company launched by the international bestselling author Harlan Coben in partnership with RED\'s Nicola Shindler. Most recently, STUDIOCANAL announced investments in Benedict Cumberbatch\'s UK production company, SUNNYMARCH TV, the Madrid-based BAMBÚ PRODUCCIONES (Grand Hotel, Velvet), and the UK\'s URBAN MYTH FILMS, founded by Johnny Capps and Julian Murphy (Merlin) and Howard Overman (Misfits).
---

Russell Schwartz
SVP, business & legal affairs, Starz

Russell Schwartz is Senior Vice President and Head of Original Programming Business & Legal Affairs at Starz. Schwartz leads the company's business and legal affairs group for its growing STARZ Original series and TV production business.

Schwartz is a 25-year TV industry veteran based in Los Angeles.

Prior to joining Starz in 2011, Schwartz was a consultant with clients including individual producers, new media start-ups, ABC Studios and ABC Network. Schwartz spent 17 years at HBO in various business affairs positions and prior to that worked for GTG Entertainment and CBS Entertainment as a business affairs executive. Schwartz came to Hollywood after being a partner at the law firm of Sachnoff & Weaver, which has since merged with Reed Smith, a top 20 international law firm.
While at HBO, Schwartz shepherded the mega-hit "Everybody Loves Raymond," as well as working on series starring Martin Lawrence, Tisha Campbell, Charles Dutton, John Leguizamo and Ben Stiller. Schwartz has also held various senior executive positions in the television business with responsibility for television production, financing, distribution, merchandising, strategic planning, and new media.

Schwartz graduated with a B.A. from Washington University in St. Louis and received his J.D. from Cornell Law School. Schwartz resides with his family in Los Angeles.

---

Ruth Berry
Managing director, ITV Studios Global Entertainment

Ruth oversees ITV Studios' global distribution strategy, which includes managing the content acquisition activity. She was previously EVP, Global Content Strategy and Investment, ITVS GE. Ruth joined ITV in August 2012 from Shine International, where she was SVP EMEA. Previously Ruth held senior positions with Disney and Warner Brothers.


---

Sally Riley
Head of scripted production, ABC TV

Prior to her current role, Sally was the Manager of ABC's Indigenous Department for 6 years. Over that period she has been integral to the development of Indigenous Australian content. Sally has been responsible for developing and commissioning ground breaking prime-time drama series including, Cleverman, Redfern Now, Gods of Wheat Street, 8MMM Aboriginal Radio and sketch comedy series Black Comedy.
Sally was also responsible for developing and overseeing the production of a significant body of short films, documentaries and feature films, as she fostered the development of a new generation of exciting new Indigenous filmmakers as Head of Indigenous at Screen Australia.
An experienced filmmaker, Sally's film, Confessions of a Headhunter, won the AFI Award for Best Short Film in 2000.
A member of the Wiradjuri nation, Sally was awarded the Australian Public Service Medal in 2008 for her services to the development of initiatives that have increased the participation of Indigenous Australians in the film and television industry.
In February 2011, Sally was awarded the Cecil Holmes Award from the Australian Directors Guild (ADG) for her ongoing career support and facilitation of Indigenous film and television directors.


---

Sam Clough
Strategic insight director, SuperAwesome


---

Sarah Mattingley
Producer, Counterfeit Cat

Sarah Mattingley is the Producer for 'Counterfeit Cat', a 52 x 11 minute animated comedy series for Disney XD, co-produced by Wildseed Kids.

Before joining Wildseed, Sarah worked at Disney EMEA for 7 years overseeing all the creative aspects of the animated shows in production and development, including 'Randy Cunningham 9th Grade Ninja', 'Dude, That's My Ghost' and 'Miraculous: Tales of Ladybug & Cat Noir' amongst others. Previously, she worked at Granada Kids on shows such as 'My Parents Are Aliens' and 'Jungle Run'.


---

Sarah Phelps
Writer, The Casual Vacancy, The Crimson Field, And Then There Were None


---

Sharon Tal Yguado
Executive vice president of global programming, Fox Networks Group

Sharon Tal Yguado is Executive Vice President of Global Programming at Fox Networks Group (FNG). She and her team are based in Los Angeles and operate under FX Productions (FXP).
Sharon oversees FNG's original global scripted strategy. She is leading the development and production on a number of global scripted TV franchises including OUTCAST (created by Robert Kirkman), which is owned by FNG and was licensed to HBO/Cinemax in the US. Her other TV projects and partnerships include THE WALKING DEAD (AMC), WAYWARD PINES (FBC) and the upcoming LEGION (FX). Under Sharon's leadership, FNG has picked up all international rights to these shows at a script stage and launched them globally in more than 120 Fox markets at the same time as the US.

Sharon has been a key contributor to FNG's growth over the past 12 years. She initiated and supervised numerous high profile TV projects, expanding FNG's content strategy from local acquisitions to global content ownership.

Before joining FNG, Sharon was a Writer/Producer. She is the creator of a number of shows including "Secret Attractions", an unscripted format acquired and produced by FOX TV Studios. Sharon has a Master's Degree in Media from New York University and a Bachelor degree in Psychology from Tel Aviv University in Israel.


---

Simon Cornwell
Co-CEO, The Ink Factory


At The Ink Factory, Simon been executive producer of The Night Manager, and producer of Anton Corbijn's 2014 adaption of A Most Wanted Man; Our Kind of Traitor, directed by Susanna White and starring Ewan McGregor, Damian Lewis, Stellan Skarsgård and Naomie Harris; and Message from the King, directed by Fabrice du Welz and starring Chadwick Boseman, Luke Evans, Teresa Palmer and Alfred Molina.

Simon came to The Ink Factory from top European venture capital firm Amadeus Capital Partners, where he was a senior partner. Prior to that he was founder and CEO of a pioneering company in the field of interactive television. His early career included stints at Granada in the UK, at the Boston Consulting Group in the US, and running refugee relief programs for the UN in Thailand.

Simon Maxwell
Head of International Drama, Channel 4

Simon is Head of International Drama at Channel 4 where he's spearheaded the channel's new co-production strategy and launched Humans, the channel's first major co-pro with AMC, which achieved record ratings.

He has since overseen a range of new commissions including the upcoming 10-part anthology series Electric Dreams: The World of Philip K Dick, penned by Ron D. Moore and a team of A-list writers and produced by Sony Pictures Television, with Bryan Cranston.

As Head of Scripted at Red Arrow Entertainment, Simon launched the Red Arrow Group's UK scripted operation where he specialised in developing and producing drama for the international market including Executive Producing 13-part international thriller Odyssey for NBC.

Previously Simon was Head of Film & TV at Greenroom Entertainment where produced a number of film and TV projects including feature film Killing Bono, for which he co-wrote the screenplay.

---
Simon Mirren
Showrunner/executive producer, Versailles/Criminal Minds




Simon Romanus
CEO, WonderWorld VR

Simon Romanus is CEO of WonderWorld VR, a company he founded in 2014 after producing network format shows across the globe.

He was previously head of development and programmes at Endemol Shine Nordics' Friday TV, with hits such as Minute to Win It, Master Chef and Last Chef Standing. He brings a unique take on the tech-built industry by focusing on not only the storytelling of virtual reality, but the avenues on which it can help promote brands.

Simon is currently working with networks, studios and airlines to showcase their proprietaries in immersive content. He set up WonderWorld VR to create virtual worlds that anyone can step into. The company has offices in Los Angeles and Sweden. Simon is also repped by the talent agency CAA.


---

Simon Vaughan
Chairman and joint CEO, Lookout Point

Simon Vaughan established Lookout Point with Justine Vaughan in 2009 to produce high-end drama that has ambition, originality and international appeal. Simon has over 20 years' experience in television, working in a variety of roles from writer, producer, executive producer, distributor and financier. His distinct creative-business skill set is the foundation behind Lookout Point.

Prior to forming Lookout Point, Simon was involved in a wide variety of television dramas including Ben Hur for ABC Network, CBS's hit series Flashpoint, The Company for BBC/TNT, Lifetime's Coco Chanel, Henry VIII for WGBH/ITV and many more.

Simon and the team at Lookout Point work closely with BBC Worldwide, who are the largest shareholder in the company, to produce and distribute Lookout Point's slate of Global British Drama. Recent projects include War & Peace with TWC for BBC One/ A&E/ Lifetime, Ripper Street, now in a fourth season on Amazon Prime and currently shooting season 5, BAFTA award winning Parade's End (BBC/HBO). Upcoming productions include: The Collection (Amazon Prime/France Television), SS-GB (BBC) and The Living and The Dead (BBC WALES/BBC AMERICA).

2016 marks major step forward in the development of the company with BBC's Faith Penhale joining as joint CEO, further solidifying the company's strategic evolution as a major force in global drama production.

---

Stefan Baron
Exec producer, Nice Drama

Stefan Baron has worked as a director, a producer, Head of SVT Acquisitions, Commissioning editor Sports and Entertainment SVT, Head of drama SVT Stockholm and Commissioning editor Drama and Sports.

Since May 2014, Stefan is Executive producer at Nice Drama/Head of international Co-productions Nice Entertainment Group.

---

Stephen Whelan
Head of branded entertainment, Pulse Films


Stephen Whelan is Head of Branded Entertainment at Pulse Films, responsible for helping grow the division within the company. Whelan is an integral part of Pulse's emerging international output, offering contemporary, epic and culturally relevant content across all platforms.

Whelan joined the London Pulse Films team in 2016, after leaving his role as Founder/Executive Producer of Blink Productions' hybrid agency, White Lodge TV. Having grown the business from its inception, Whelan specialised in direct-to-brand fashion and lifestyle content opportunities across TV and digital output, video and stills.

Since joining Pulse, Whelan has overseen projects for Marks & Spencer, One.org and is currently completing a music themed 5-part episodic series for Red Bull TV. Recent output from the division includes entertainment content for Jaguar, Budweiser and Pepsi featuring artists as diverse as Grime, Stormzy and DJ Tiesto.

Throughout his career, he has built enduring relationships with a host of high-street fashion clients including Louis Vuitton, River Island, Ted Baker and Moncler.

Prior to Blink Productions, Whelan was the Head of Marketing and Development at Stink Ltd where he oversaw brand identity and marketing through PR and events covering all Stink divisions.

Between 2005 and 2009, Whelan was the Web Editor at SHOTS Magazine where he was responsible for the implementation of the shots.net digital platform which supported the print media title, and managed the brand's transition to online video distribution.

Stuart Baxter
President, Entertainment One Television International

As President, Entertainment One Television International, Stuart Baxter oversees Entertainment One's television sales and distribution arm. In addition to handling the international distribution for eOne-produced content, Baxter's division handles third-party content including a significant output agreement with AMC Networks.

Baxter has over 20 years of experience in broadcast, production and international distribution to eOne. Prior to joining eOne in 2014, he spent nine years at Sony Pictures Television. Before Sony, Baxter headed Warner Bros. Intl TV EMEA business development team.

---

Suzanne Mackie
Creative director, Left Bank Pictures

Suzanne Mackie is Creative Director of Left Bank Pictures, where she began in 2009. She is Executive Producer on season I and II of Netflix's The Crown, released in November 2016. She is also Executive Producer on upcoming drama 3-parter The Replacement for BBC One, by writer/director Joe Ahearne, and she is an Executive Producer on Clio Barnard's latest Film4 / BFI feature film Dark River due for release in 2017.

Suzanne recently co-originated and executive produced BAFTA nominated hit series Mad Dogs for Sky1, which won the Broadcasting Press Guild award in 2012. She was also an Executive Producer on the USA version of Mad Dogs for Amazon Prime.

Previously Suzanne originated and produced multi-award winning feature film Calendar Girls for Buena Vista and produced feature film Kinky Boots for Miramax.

---

Tara Ellis
Executive director, scripted content, CBC

As Executive Director, Scripted Content, Tara leads CBC's scripted content teams which include comedy and drama, kids programming and digital originals.

Previously, Tara was Senior Director of Original Drama Content for Shaw Media, where she oversaw original scripted drama and comedy programming for Shaw Media's conventional network Global and specialty channels including Showcase and History Channel. In her prior role as Alliance Atlantis's VP of Content for Showcase, Tara led acquisitions, original production, and scheduling for the premiere specialty drama service. Prior to that, Tara was Executive in Charge of Production for CBC, overseeing long-form development and production of movies, mini-series and feature films. She also programmed Canadian short films and feature films for the public network.

The Globe & Mail has named Tara as one of the 40 Most Influential People in Canadian television for her efforts in bringing new talent to Canadian airwaves. In December 2012, Tara was honoured with the Women In Film & Television Crystal Award for Creative Excellence. She has served as board member and co-chair of WIFT-T, and as industry advisor to the Banff Media Festival, Strategic Partners, and others.

---
Tara Sorensen
Head of kids programming, Amazon Studios

Tara Sorensen is Head of Kids Programming for Amazon Studios overseeing development and production of original kids series. During her time, she has shepherded such Amazon Original Kids Series as the Annecy, Annie and multi-Emmy Award-winning preschool series Tumble Leaf, animated preschool series Creative Galaxy and Wishenpoof, and live-action series including Emmy-nominated Annedroids, DGA Award nominee and Humanitas Prize winner Gortimer Gibbon's Life on Normal Street, and Just Add Magic.

Sorensen joined Amazon from National Geographic, where she was Vice President, Kids Programming for the Emmy Award-winning Toot & Puddle for Nick Jr. and Mama Mirabelle\'s Home Movies for PBS. Prior to that, Sorensen was Vice President, Kids Programming for Sony Pictures Family Entertainment and headed the development of Dragon Tales for PBS; Jackie Chan Adventures and Men in Black for Kids\' WB!; Stuart Little and the Emmy Award-winning Harold and the Purple Crayon for HBO Family. Previously, Sorensen worked at Nelvana and spearheaded development for Rolie Polie Olie and Franklin.


---

Ted Miller
Co-head, TV department, Creative Artists Agency


Ted Miller is Co-Head of the Television department at leading entertainment and sports agency Creative Artists Agency (CAA). Miller works in the Los Angeles office and represents many of the world's leading television producers, writers, directors, and showrunners, including Jason Bateman, Matt Charman (BRIDGE OF SPIES, Black Work), Noah Hawley (Fargo), Doug Liman and David Bartis (Suits, Covert Affairs), Damon Lindelof (The Leftovers, Lost), Andrew Marlowe (Castle), Clyde Phillips (Dexter), Marc Webb (LIMITLESS, CRAZY EX-GIRLFRIEND, THE AMAZING SPIDERMAN, 500 DAYS OF SUMMER), and Matt Weiner (Mad Men).

Miller, who joined CAA in 1991, was previously an investment banker at Shearson Lehman Hutton.

Miller studied at Colorado College and the London School of Economics.

Tendeka Matatu
Founder & MD, Ten10 Films

Tendeka Matatu is the founder and managing director of the award-winning production and distribution company, Ten10 Films based in London. Tendeka is widely recognised one of Africa's most prolific feature film producers and a champion of African cinema.

His producer credits include the multi award-winning Max & Mona and Abyss Boys; the South African box office hits Material and Crazy Monkey; and the action-drama epic Gangster's Paradise: Jerusalema, which was South Africa's official entry for the Academy Awards Foreign Language category in 2008. Tendeka's films have premiered at major film festivals including Berlin, Toronto, Rotterdam, Busan, and London. Other notable credits include Cold Harbour (2014) and Tiger House (2015).

In early 2015 Ten10 Films moved into scripted television developing and producing high-quality African TV content that can stand alongside the best of Europe and the US. The company currently has two drama series in development and is working with various broadcasters including Canal+Overseas and Sundance TV/AMC.


---
Thao Hoang
Head of distribution and partnerships, Defy Media

Thao Hoang serves as head of distribution and partnerships for Defy Media, where she leads content syndication and licensing and corporate development efforts on behalf of Millennial-focused brands such as Smosh, Clevver, Screen Junkies, AWEme and Break.

Prior to Defy, Thao was Vice President of Content Distribution at Viacom Media Networks, where she negotiated distribution agreements on behalf of Viacom's cable networks such as MTV, Nickelodeon, BET, Spike and Comedy Central. Thao also held various strategy positions at Viacom, NBCUniversal and Primedia. She began her career as an investment banker with DLJ and Credit Suisse focusing on Media & Telecom and was an analyst for a Southeast-Asian private equity fund.

Thao is an accomplished sales and business development professional with deep understanding of the media landscape, consumer and distributor needs, emerging technologies and business models. She has a demonstrated ability to source and execute strategic partnerships and distribution deals in the digital and traditional media space.

Thao received her M.B.A. from Harvard Business School and her B.A. from the University of Texas at Austin. She lives in New York City with her husband and their two daughters. Thao is a proud member of Red Sox Nation and Betsy Magness Class 29.


---

Todd Lituchy
CEO, New Media Vision

Todd has worked in television for 20 years. His career spans major markets across 3 continents and he has held a number of high-level exec positions including SVP Program Planning & Acquisitions – UPN (USA), President of Entertainment – Viasat Broadcasting (Europe/Africa), and President of Entertainment – Star TV (Asia).

Todd founded New Media Vision in 2009 as a media consulting firm. NMV's clients include: Discovery Networks International, BBC Worldwide, Walt Disney Studios, A&E Networks, Nickelodeon and Lionsgate, among others. In 2013, the company expanded its focus to include format development/sales and production.

NMV represents formats from around the globe including: Spain, Belgium, UK, Poland, Bulgaria, Singapore, South Korea, Norway, Denmark, Finland, Colombia, Russia, and Lithuania.

Among his other responsibilities, Todd served as Executive Producer on The Mysteries of Laura for NBC. The show starred Debra Messing and Josh Lucas and was NBC's most successful new series launch for the 2014/15 season. NMV has developed drama projects with Sony/Carol Mendelsohn (CSI), Electus/Ben Silverman (The Office, Ugly Betty, Jane the Virgin), and ABC Studios/Ellen Pompeo (Grey's Anatomy). NMV has recently partnered with Gaumont Television to co-development a TV drama and has multiple projects in development in the US.


---

Tom Basden
Writer,


Tom is a writer and comedian. He has written episodes of some of Britain's best comedies, including PEEP SHOW, FRESH MEAT, THE WRONG MANS and PLEBS, which he co-created with Sam Leifer. Tom has written plays for the National Theatre, the Arts Theatre, the Arcola and the Gate, and has written and recorded several comedy series for BBC Radio 4. He has taken plays and one man stand-up shows to the Edinburgh and Melbourne Comedy Festivals, the Sydney Festival and the Manchester International Festival. Most recently, he created Channel 4's FOREIGN BODIES which will air next year.

Tom Shankland
Director, The Fades, Ripper Street, The Missing

Tom is a graduate of the National Film and Television school. His short films have won numerous awards - Bait and Going Down were nominated for a Best Short Film Bafta two years in a row. Tom went on to direct two feature films - W?Z and The Children. The Children was nominated for and won a number of awards on the international genre film circuit and has become a bit of a cult movie amongst horror film fans.

Tom has also directed award-winning, high end TV Drama in the both the UK and America, including House of Cards for Netflix, The Leftovers for HBO and most recently Luke Cage and Ironfist for Marvel/Netflix. For the BBC, Tom directed all eight episodes of The Missing, which received both BAFTA and Golden Globe nominations. For his work on this show, Tom was nominated for a Best Director award at the 2015 Emmys. Tom's past TV work also includes The Fades (Bafta winner for Best Drama Series) and he directed the pilot for Ripper Street, which was also Bafta nominated for Best Drama Series. In commercials Tom has been nominated for a BTA award for one of his Guardian commercials and was also included in the Saatchi's New Director showcase. Tom is currently working on a 'soon to be announced' project for Marvel.

---

Tom van Waveren
CEO and creative director , Cake

Tom kicked off his career in animation at Nelvana in 1996 and soon became Director of its London office. In this role Tom was introduced to executive production and worked on projects such as Bob And Margareth, Pippi Longstocking and Redwall. In 1999, Tom moved to Copenhagen to head up Egmont Imagination as its President where he was involved in the production of over 100 hours of programming, including Lizzie McGuire, Rex The Runt, PAZ and award winning Hamilton Mattress. He was nominated for three Emmys during this period. Tom started creating a pipeline of projects at CAKE in 2006. Since that date, he has been responsible for scouting, development and the executive production of all content at CAKE. This has lead to CAKE being involved in Total Drama, Skunk Fu!, Oscar's Oasis and Angelo Rules, among many others. Angelo Rules was nominated for an International Kids Emmy in 2013! Tom is currently working on the production of Angelo Rules III, Bottersnikes & Gumbles and My Knight and Me, the development of Herb & Ray's Yum, Cheese Toastie Brain Monster, Chicken Invaders and further projects from pre-school to late night content with partners from around the world for platform across the globe.


---

Tony Grisoni
Screenwriter and director,

Tony Grisoni worked in many different areas of film making before turning to screenwriting. QUEEN OF HEARTS (1989) directed by Jon Amiel was his award winning first feature. He has worked closely with a number of other directors including Michael Winterbottom (IN THIS WORLD, Golden Bear at the 2002 Berlinale), John Boorman, Julian Jarrold, James Marsh, Anand Tucker, and Terry Gilliam (FEAR & LOATHING IN LAS VEGAS, TIDELAND and THE MAN WHO KILLED DON QUIXOTE, the so far-unfinished film project).

In 2008 he directed his first short film, KINGSLAND #1: THE DREAMER, which was nominated for a BAFTA. 2009 saw Tony's adaptation of David Peace's epic tale of murder, corruption and obsession, RED RIDING, and Samantha Morton's directorial debut on THE UNLOVED and, in 2013, he created SOUTHCLIFFE, an original 4-part drama for Channel 4 directed by Sean Durkin.

His current projects include his original DREAM HOME for Potboiler, his four part adaptation of China Mieville's THE CITY & THE CITY for Mammoth/BBC, KINGSLAND, a series set in the Kurdish community of north London produced my Mike Elliott's EMU FILMS for C4, INTO THE WOLF'S MOUTH,  a series based on the novel by Adam Foulds for Andrea Calderwood/C4, and co-writer on THE YOUNG POPE, directed by Paulo Sorrentino for Sky Italia/Sky Atlantic/Canal Plus and HBO.

---
Tony Jordan
CEO, Red Planet Pictures

Jordan started his writing career at the age of 32 when he submitted his first unsolicited script to the BBC.

He has since become one of the UK's most acclaimed, successful and respected drama writers and show runners.

After writing almost 200 episodes for the UK's premier soap EastEnders, Tony went on to create some of the most popular dramas of recent years including Life on Mars with Kudos Film & TV, Hustle, The Nativity, The Ark, Holby Blue, The Passing Bells and most recently the ambitious Dickensian. The recent BBC One drama successfully brings to life Charles Dickens' most iconic characters as their lives intertwine in 19th century London. Dickensian has been critically acclaimed and described as 'ingeniously conceived, handsomely crafted' Telegraph and "Irreverent, addictive and often wickedly funny, it's like climbing into Dickens'' Sunday Times.

After setting-up his own production company, Red Planet Pictures in 2005, the indie has become synonymous with producing groundbreaking and ratings-winning dramas including the BBC's highest rating midweek drama Death in Paradise. Currently in production on its fifth series, Death in Paradise has become a huge global success selling to over 260 territories and pulling in audiences of over 8 million each week for BBC One in the UK.

Also in production is the epic, adventure series, Hooten & the Lady which has been commissioned by Sky One. The show is featuring Ophelia Lovibond and Michael Landes. Landes will play Hooten, an adventurer, who teams up with Lady Alexandra Lindo-Parker (Lovibond) from the British Museum to go in search of lost treasures, from the tomb of Alexander the Great to the Buddha's missing scroll. This ambitious show is due to air later in 2016.

The BBC recently greenlit it's first ever musical drama from Red Planet Pictures. Stop! In the Name of Love, created by Tony Jordan, is a ground breaking; original four-part drama centered around six smart, diverse thirty-something women in contemporary England. The series will reflect the diversity of today's UK, focusing on the women's complicated lives as they deal with love, friendship, success and failure and will feature the music of Berry Gordy Jr's famous record label. The series is due to go into production in 2016, with award winning producer, Duncan Kenworthy. Kenworthy is well known for 'Four Weddings and a Funeral', 'Love Actually' and most recently 'The Pass'.

Red Planet Pictures also have an exciting array of new projects in development with all the major UK broadcasters. Red Planet Pictures has also diversified its creative output this year by announcing its move into non-scripted programming. The company's new division, headed up by former Channel 5 commissioner Simon Raikes, will develop a diverse range of non-scripted programming, including factual and factual entertainment formats for the UK and international broadcasters.


---

Ulrich Krüger
Snr commissioning editor, scripted factual & int'l co-prods, ProSiebenSat.1 Media SE

Ulrich Krüger studied Theatre, German Literature and Psychology in Munich (M.A.). He started his professional carreer in journalism. He was Managing Editor for the trade paper BLICKPUNKT:FILM in the early 90s. He changed to PR for the Geman Pay-TV Company DF1 (later fusioned with Premiere) where he managed the customer magazine DF1 MAGAZIN.

From 2000 he worked in the department for licenced series at ProSieben and since 2006 he is working on International Co-Production at ProSiebenSat.1. In this capacity he has worked on serveral productions among others PRIMEVAL, DEFYING GRAVITY, PILLARS OF THE EARTH, WORLD WITHOUT END, LABYRINTH, BEN HUR, CROSSING LINES.

---

Véra Peltekian
Manager, French drama and co-productions "Original Programing", Canal Plus

Postgraduate degree in Modern Literature specialized in Audiovisual (Paris 1 Sorbonne), Vera began as a scripts-reader for STUDIOCANAL and worked for the CANAL + Documentary Departement. In 2000, she is at the head of French Drama development for TELE IMAGES. She joined Canal+ group in 2006 and is actually Manager French Drama and co-productions "Original Programing".


---

Victoria Madden
Screenwriter, The Kettering Incident

Victoria Madden is the director of Sweet Potato Films, a small boutique film company that has just co-produced the highly anticipated TV series, The Kettering Incident of which Victoria co-created, wrote and acted as Showrunner.

TKI is a $15 million high-end drama set in the dramatic landscape of Tasmania, Vicki's home state and is the first TV drama to be set there. It is a 8 x 1 hour crime thriller with supernatural overtones which critics have described as ground breaking and defying the crime genre. So far, TKI has won the Special Jury Prize at the prestigious Series Mania Festival in Paris with David Chase as the head Juror. It was also nominated for an Australian writer award (AWGIE) for excellence in writing. It has been critically acclaimed in Australia and is with BBC worldwide for distribution.

Victoria is a Producer, Writer and Showrunner with over 20 years experience in the television Industry. She has extensive experience both in Australia and overseas working as Writer and Show-runner on such shows as Halifax fp, The Bill, (UK), Trial & Retribution (UK) The Clinic (Ireland), Water Rats and K9 (UK) to name a few. She was also the writer a 90-minute true crime telemovie for the 9 Network and Playmaker media Blood Brothers.

Vicki is currently developing her next TV series – a high-end Crime Drama set in Hobart with Mushroom Pictures as co-producers.

---

Walter Iuzzolino
Curator, Walter Presents

Born in Genoa, Italy in 1968, Walter Iuzzolino grew up in a household which loved film and he spent most of his childhood squirreled away in his local cinema, bingeing on a diet of Fellini and Bergman. This fuelled his passion and he soon immersed himself in foreign-language drama, indulging in everything from German cop shows to badly-dubbed Latin American sagas. He studied English Literature at Genoa University completing a PhD in American Literature, specialising in Henry James. He moved to London in 1995, where he got his first job as a script reader at Pathe and British Screen.

After 10 years working as a freelance producer across the Independent sector, Walter joined Channel 4 to become a Commissioning editor for Features, where he commissioned hit long running series, Restoration Man, Embarrassing Bodies, Country House Rescue and controversial The Sex Education Show.

Walter left Channel 4 to join Betty Productions in 2010 as Creative Director. The company was sold to Discovery in 2011 and Walter left at the beginning of 2014 to pursue his dream of launching a foreign language drama channel.

Since then he's spent hundreds of hours locked in a dark room, hand-picking the most compelling, explosive, funny and sexy shows from around the world. Walter Presents launched in the UK in January 2016 to huge critical acclaim. Deutschland 83 the new service's launch series, quickly became the highest rating foreign language drama in UK TV history. The service is a partnership between Global Series Network and Channel 4 and is exclusively available, free-of-charge to UK viewers, via Channel 4's digital hub, All 4.


---

Wendy Bernfeld
Managing director, Right Stuff

Wendy Bernfeld (@wbernfeld), founder/M.D. Rights Stuff (www.rights-stuff.com ), is a passionate filmbuff specialized in content acquisition/distribution, international strategy and deals, for traditional (film, TV), digital media (Internet/IPTV, VOD, mobile, OTT/devices) , and web/cross-platform/VR.

Originally Canadian, in Europe since '91, Wendy first spent 15+ years as in-house buyer/senior exec in PayTV/VOD, & distribution (including CEO Canal+Internat'l, MD Alliance-Atlantis, and SVP Acquisitions MovieNetwork (Canada)) before founding Rights Stuff ('99). Earlier roots as entertainment-lawyer (JD,LLB) & Supreme Court judges' Law Clerk..

Rights Stuff international advisors curate/license content for VOD/pay/digital platforms, & help producers/distributors/sales agents engage commercially with such new or expanding platforms (including SVOD /AVOD and particularly in EMEA/international & going beyond just the Big5.

Wendy also assists rights holders with strategies such as hybrid-distribution, creative ''windowing'', alternative funding ("Originals" productions), and the business side of new and cross- over formats (eg VR) to help maximize revenues/audiences.


---
Should you need overnight accommodation, we have agreed preferential rates with several prestigious hotel nearby:

The Langham (5*) - North Regent Street
Rates: Executive room – from £395 single occupancy – Subject to availability. Prices are inclusive of breakfast but exclusive of VAT.
Please email The Langham direct to check availability: [email protected]

London Edition (5*) - Berners Street
Rates: Guest room £295, superior room £325, deluxe room £355 per night – Subject to availability. Prices are inclusive of VAT but exclusive of breakfast.
To book, please call +44 (0) 20 7908 7950 quoting code AJF

The Athenaeum (5*) - Park Lane
Rates: From £264 per night for a superior double room. Prices are exclusive of breakfast and VAT
Please click here to book online

Club Quarters (4*) - Trafalgar Square
Rates: From £179 per night for a standard room with single occupancy/ double occupancy £191 per night (inc. VAT)  - Subject to availability. Prices are exclusive of breakfast and VAT
To book, please call +44 (0)20 7457 5800 quoting code CL2016


There are other hotels in the area that we would recommend, but do not have preferential rates:

Café Royal (5*)

Hamyard (5*)

W Hotel Leicester Square (5*)

Le Meridien (5*)

Corinthia (5*)

Radisson Blu Edwardian (4*)

Every Hotel (4*)

Premiere Inn (3*)
Leicester Square from £155 per night, Covent Garden from £123 per night, Holborn from £149 per night


Click here here for alternative hotels and accommodation in the area.

Picturehouse Central and how to get there
Picturehouse Central is situated in the heart of London's West End, a stone's throw away from Leicester Square. The entrance will be located on the corner of Great Windmill Street and Shaftesbury Avenue at the centre of London's famous theatre district. The nearest tube station is Piccadilly Circus.
Use Transport for London's
Journey Planner
to find your best route.
Picturehouse Central
Corner of Shaftesbury Avenue and Great Windmill Street,
Piccadilly,
London W1D 7DH
Conference registrations are made subject to our Terms and Conditions, which can be read in full here.

C21Media takes your privacy and the protection of your personal information very seriously. You can read our full Privacy Policy here.
Content London is moving to Picturehouse Central this year, a seven-screen cinema on Shaftesbury Avenue right next to Piccadilly Circus. We have taken over the venue exclusively to ensure delegates have uninterrupted access to networking lounges, an expanded conference agenda, private and organised screenings, awards shows, cafes, restaurants and much more.
The cream of the international drama, kids and digital media business will be at Content London in 2016. Make sure you are part of the story by clicking here to book your Delegate Pass.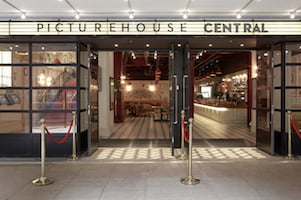 Exclusive new venue in the heart of the West End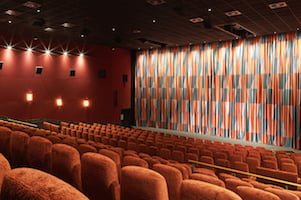 Seven state of the art theatres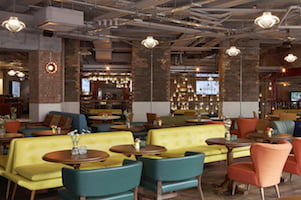 Full service networking lounges
Private cinemas to host your own screening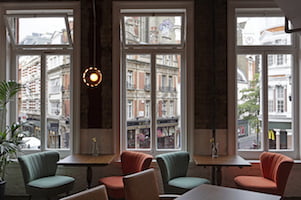 VIP sponsors lounge with full bar & service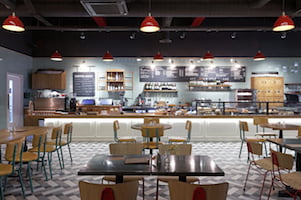 On site deli, bars and restaurants