Mark your diary for the content event of the year
Content London is one of the most stimulating events in the global content industry calendar. Over three days it plays host to three conferences, which pull together all sectors of the entertainment business: The International Drama Summit, FutureMedia and the C21 Kids Content Summit. The 2013 event attracted more than 500 leading players from the global content business and a line-up of speakers that was second to none. You can browse the 2013 event by clicking here.
To register your interest in taking part, either as a speaker or as a sponsor, please email here. For further information, please call C21 on +44 (0)20 7729 7460.
Content London 2014 speakers
Adam Fratto
EVP of development, Pukeko Pictures

Adam Fratto is currently developing and producing scripted drama for Pukeko Pictures, sister company to New Zealand's famed Weta Workshop (Hobbit/Lord of the Rings, Avatar, District 9).

He is also Co-Executive Producer of Haven, the hit supernatural drama series based on Stephen King's "The Colorado Kid," airing on Syfy in the U.S. and more than 100 cable channels abroad. Haven is shooting its fifth season in Nova Scotia.

Previously, Adam was President of Atticus Entertainment, managing sports icon Jim Lampley's first-look deal with HBO. For six years before that, he spearheaded development at Piller/Segan/Shepherd, where he also served as Associate Producer on The Dead Zone and Wildfire and Co-Producer on Greek.

He began his career at Mutual Film Company (Saving Private Ryan) before becoming Creative Executive at Michael Douglas's Furthur Films. There, he helped develop Wonderboys, One Night at McCool's and Swimfan.

Adam is a graduate of Harvard University and University of Southern California's graduate film school, where he produced the environmentally?themed, Emmy-winning documentary Walking With Giants.

He is a member of the Academy of Television Arts & Sciences and the Producers' Guild of America. He is also co?Founder and co?President of Harvardwood, an international association of 5,000+ alums in arts, media and entertainment.


Adam Selly
Founder, Union Media

Adam Selly, Founder of Union Media, an international distribution business specialising in animation series, which began operating in 2012. He has 25 years experience in television, mainly in international distribution and licensing of children's content. He has held senior positions at Granada, HIT Entertainment, Entertainment Rights and LazyTown Entertainment. Union Media offers a new kind of flexible deal for producers, which has attracted a growing catalogue of high quality new series to represent for international sales.

Adrian Sturges
Producer, The Enfield Haunting

Adrian began his career by producing short films by such directors as Rupert Wyatt – Subterrain and Get the Picture and Sam Taylor-Johnson - Love You More, the latter being nominated for the BAFTA and the Palme d'Or. His first feature was The Baker, written and directed by Gareth Lewis. Subsequently he produced The Escapist, the first film by Rupert Wyatt which was selected for the Sundance Film Festival and for which he won the British Independent Film Awards prize for Best Achievement in Production. He then produced J Blakeson\'s The Disappearance of Alice Creed which premiered at Toronto. In 2011 he produced Albatross, the film debut of Niall MacCormick. His television credits include Whatever Happened to Harry Hill? for Channel 4, and most recently The Enfield Haunting, directed by Kristoffer Nyholm (The Killing) and starring Timothy Spall, Matthew Macfadyen and Juliet Stevenson. Adrian is a graduate of King\'s College Cambridge, the Industry Course at the National Film and Television School and the prestigious Inside Pictures training programme. He was named a European Producer on the Move, a Producer to Watch by Variety, a Star of Tomorrow by Screen International and a BAFTA Brit to Watch.

Adrian Wootton
CEO, Film London




Agnieszka Moody
Director, Creative Europe Desk UK


Agnieszka Moody is the Director of Creative Europe Desk UK, a promotion and information office of the European Union's funding programme Creative Europe, led in the UK by the British Film Institute and British Council.  Previously the Director of MEDIA Desk UK, Agnieszka has helped over four hundred British companies secure funding for their projects from the EU and also organised a range of industry events and conferences promoting international cooperation.
A graduate of the Film Production Department of the renowned Polish National Film and Television School in Lodz, she has worked on several feature films including Steven Spielberg's Schindler's List. 

Al Brown
Head of video, Vice Media

Al Brown is Head of Video for VICE UK, leading the commissioning, development and creation of programming for VICE's own digital channels, broadcast television, feature films and branded content.

Under Al's leadership, VICE creates more premium, original online video content for a youth audience than anyone else, recently winning a slew of awards including Best Original Web Channel at the Broadcast Digital Awards 2014 - where the judges commented "an outstandingly courageous channel that defines 2014" - and Best Video Journalism at the Online Media Awards 2014.

Al programmed VICE's extensive slate of screenings and panels at Sheffield Doc Fest 2014, including the inaugural Rule Britannia open pitch session, which saw VICE opens its doors to external filmmakers for the first time to deal with its growing demand for content.



Alex Marshall
COO, Warp Films




Aline Marrache-Tesseraud
Head of acquisitions, foreign fictions, CANAL +

A graduate of a Master's Degree in Business and Legal, Media industry and of a PhD in Cinema and TV business (La sorbonne , Paris) Aline Marrache made her debut as journalist / media expert collaborating with Le monde and France television. Aline has also initiated and developed a short film corner in Cannes Film Festival, which have been identified as a major professional rendezvous for several years. In 1999, She Turned to the production industry, heading short films & events productions for Disney Channel , M6 and TPS (television par satellite). In 2002, she joined TPS to collaborate in the creation of a new division dedicated to foreign tv series' acquisitions, where she developed this unit over the course of 6 years. Aline then joined Canal Plus in 2007 as VP - foreign fictions acquisitions and since 2008, the position of foreign fictions acquisitions & prebuys.


Anand Tucker
Director, Indian Summers




Andrew Zein
Senior VP creative, format development and sales, Warner Bros International Television Production

In February 2010, Andrew joined Warner Bros in the company's recently formed international television production unit, Warner Bros. International Television Production (WBITVP), a division within Warner Bros. International Television Distribution with the mandate of establishing operating production companies in major territories around the world (excluding the US).

WBITVP sets out to acquire and build production companies which will develop original local programming, create locally produced versions of programs owned by the Studio and add new complimentary formats to its catalogue for worldwide distribution.

WBITVP has already taken significant steps by acquiring a majority stake in UK production group Shed Media as well as the distribution specialist Outright Distribution, which has now been fully integrated within WBITVP and in BlazHoffski Holding B.V., a leading independent television producer in The Netherlands and Belgium.

Andrew is responsible for the identification, development and exploitation of Warner Bros formats and original concepts outside of the United States. He oversees all creative aspects in connection with the development and production of programming (brands) and the licensing of these products, including conceptualizing, building and executing television production strategies. His role incorporates the acquisition of formats from local producers on a global basis, management of Intellectual Property as developed and organization of format sales and international distribution.

Prior to joining Warner Bros, he was Managing Director of Tiger Aspect Productions, one of the UK's leading independent television producers, for 13 years.
Principally his role involved ensuring TAP was at the forefront of programme production in the UK and growing the international activity of the business.

During his time as Managing Director, the company produced over a thousand hours of award winning programmes such as, "Vicar of Dibley", "Gimme Gimme Gimme", "The Catherine Tate Show", BAFTA winning "Ross Kemp in Afghanistan", "Secret Diary of a Call Girl", "Robin Hood", "Omagh", "Make Me A Supermodel" and "Charlie and Lola".

Andrew also has extensive involvement in a range of media organisations.

Andrew has had a significant commitment to PACT (Producers Alliance of Cinema and Television) the trade body that represents film and television producers in the UK. As Chairman of PACT (Jan 2004-Dec 2005) he was fundamentally involved in the lobbying campaign that led to the UK Government ordering a Programme Supply Review and the implementation of terms of trade for UK producers retaining rights in their programmes. On behalf of PACT he led the negotiations with all of the UK Broadcasters. Prior to that he was Vice Chair for two years.

He has regular involvement with the Royal Television Society, BAFTA, Media Guardian Edinburgh Television Festival all of which he has or is currently involved with various committees and jury's.

He started his film and television career in 1991 working as Film Production Assistant on numerous UK and USA feature films. In 1993, he moved into Television working for a range of Independent producers, overseeing over 300 hours of television production. In 1995 Andrew joined the BBC Entertainment Group, managing the restructuring of the commissioning and production process. In 1996 he moved to BBC Planning and Strategy where he worked with the Channel Controllers developing and managing the BBC 1 & 2 entertainment schedule.

Andrew was educated at St Paul's School and Bristol University.
He is married with 3 young children.


Andy Taylor
Co-founder and CEO, Little Dot Studios




Angharad Garlick
Head of Boom Kids, Boom Cymru

Angharad Garlick is Head of Boom Kids a division of Boom Cymru tv , part of the Two Four Group . Based in Cardiff the department is one of the largest specialising in children's programmes in the UK and produces pre-school and children's multiplatform content mainly for S4C and also more recently for CBBC . Angharad joined BBC Wales in 1983 working as a researcher , director and producer on children's and light entertainment programmes before joining S4C in 1991 where she headed up the in-house children's tv output . Since joining Boom in 2006 she has worked in comedy and light entertainment series for S4C before setting up the award winning department in 2009 when the company won the contracts to produce S4C's pre-school and kids programming .




Barry Whyte
COO, Decoded

Having spearheaded expansion to New York, Barry is leading further growth into new geographies as part of his strategic role at Decoded. He also leads a number of client relationships, working with the leaders, innovators, disruptors & visionaries – the most exciting people in the business world.

A self-confessed teenage geek, Barry taught himself the basics of coding from computer magazines in his bedroom. Those fundamental coding skills continually proved to be useful in his subsequent career, first in advertising at Ogilvy & Mather and Havas Worldwide then in consulting at Bain & Company. Barry holds an MBA from Columbia Business School.

• Chief Operating Officer at Decoded - transforming digital knowledge within leadership teams from WPP, Havas, Microsoft, Unilever, Google and more, as well as start-ups, non-profits, public servants and educators
• Former management consultant, advertising executive and entrepreneur with experience at Ogilvy & Mather, Havas and Bain & Company
• Graduated in top 25% of MBA class at Columbia Business School, where he won a fellowship covering full tuition for two years
• Founder of Addicted Media, which launched Ibiza's biggest social network and daily deals site growing to over 270,000 fans on Facebook
• Professional / academic interests include behavioural economics, brand strategy and consumer/workplace behaviour
• Personal blog at medium.com/barry-whyte
• Blogger for HuffPost Tech - read online at www.huffingtonpost.co.uk/barry-whyte



Beatrice Springborn
Head of originals, Hulu


Springborn is the Head of Originals for Hulu. Hulu has recently announced 11/22/63 - a nine-part series with JJ Abrams based on Stephen King's NY Times Bestseller - and Casual from Jason Reitman.
Springborn was head of Television for Craig Zadan and Neil Meron's Storyline Entertainment, who have deals with Universal TV, NBC International and Sony Pictures TV. Prior to Storyline, Springborn was SVP for Caryn Mandabach Productions (Peaky Blinders) where she oversaw the development of genre and book-based series for the international marketplace. She previously was EVP of TV and film production and development at Gale Anne Hurd's Valhalla Motion Pictures (The Walking Dead). Springborn started her executive career in features, serving as the manager development at Pixar where she worked on Ratatouille and Finding Nemo. She was also VP of production and development for FilmNation Entertainment, which specializes in international sales and production, and producer Aaron Ryder where she worked on The Prestige,The TV Set, Hamlet 2, and House At The End Of The Street.
Before Pixar, Springborn was a journalist and worked at CNN and Texas Monthly. 
Ben Butterworth
Partner, Snapper Productions

Ben Butterworth is an award winning producer, writer and director. He founded Snapper Productions five years ago with the purpose of making high-quality television programmes. Their first production, Q Pootle 5, launched in July 2013 and quickly become one of CBeebies' highest rated shows. He is currently in development on a range of other productions for children, family and grown-ups.


Ben Freeman
Head of Multiplatform, Zodiak Media

Ben is an experienced producer of radio, television and multiplatform programming. He began his involvement in digital content at Sky, producing enhanced television services for a number of their key channels. Since then Ben has driven digital innovation on an array of big shows, such as Coronation Street and Big Brother, whilst in production and commissioning roles at Endemol and ITV. He now works for Zodiak Media, where he leads digital creativity and development for their UK production companies.


Ben Rimmer
Co-producer, Mr Selfridge

I work in the international Film & TV Industry as a 'hands on' Producer / Co-Producer / Line Producer / UPM, as each project requires. I'm a member of BAFTA and of the Production Guild of Great Britain. My experience lies in the Budgeting, Scheduling, Shooting worldwide & Post Production of Studio, Network and independently financed Feature Films and TV Dramas. Prior to the last 10 years working in Production, I spent 16 years as an international Location Manager in TV Dramas and Feature Films.


Ben Stephenson
Controller BBC drama commissioning, BBC

Ben Stephenson was appointed Controller of Drama Commissioning in September 2008. Commissions include The Shadow Line, Eric and Ernie, Line of Duty, The Girl, The Hollow Crown, Murder, Parade's End, The Fall, Call The Midwife, Last Tango In Halifax, Luther, Ripper Street, Sherlock, The Syndicate, The Village, Peaky Blinders, The Musketeers, The Great Train Robbery, Top Of The Lake, Happy Valley and The Honourable Woman.

Forthcoming dramas include Wolf Hall, The Casual Vacancy and Esio Trot.

Ben joined the BBC in 2004 as Head of Development, Independent Drama, and subsequently became Head of Drama Commissioning.

He studied Drama at Manchester University before spending three years at Granada Television where he was script editor on a variety of dramas including Heartbeat, London's Burning and Blood Strangers.

Ben then worked at Channel 4 where he was Editor, Series for over two years working on dramas such as No Angels, Teachers and Buried.

Before joining the BBC he worked as a development producer at Shed Productions and Tiger Aspect.


Bill Peck
Consultant, Star Media

Bill is currently the International Sales Consultant for Star Media (since May 2006).  Prior to this Bill was the VP European Regional Sales at Paramount International Television. From January 1982 – December 1999, Bill held the position of VP and Managing Director of Worldvision Enterprises, handling sales across Europe, Middle East and Africa at, what was at the time, the largest independent American distributor of TV programming.  A highlight of Bill's career was when he presented a week of US television series on what was then Soviet Television (all Worldvision programmes).  It was the first time ever that a major US drama series had ever been seen in the USSR, which resulted in huge ratings.  The Pilots aired were THE LOVE BOAT, LITTLE HOUSE ON THE PRAIRIE, BEVERLY HILLS 90210, THE STREETS OF SAN FRANCISCO, THE FUGITIVE, HIGHWAY TO HEAVEN, MAN FROM ATLANTIS, several Hanna Barbera animated series AND the first five episodes of DALLAS (the miniseries).  Earlier in Bill's career he was Head of European Sales at Time-Life Television, General Manager and Director at Richard Price Television Associate (RPTA Ltd), International sales Executive at LWT and held various positions at Granada Television and the BBC.




Cameron Roach
Acting head of drama , Sky

Cameron began his career in broadcasting, working both at Sky Television and ITV, where he worked as part of the launch team for ITV2.

He subsequently moved into script and series editing on long-running drama series, before landing his first producing job on Series 6 of the hit prison drama Bad Girls for Shed Productions. He went on to produce two series of Footballers' Wives, and also developed and exec produced ITV2's first ever drama, Footballers' Wives: Extra Time, which ran for two series.

In 2007 Cameron moved to Kudos Productions to produce the International EMMY award-winning second series of Life on Mars, and in 2009 produced BBC2's critically acclaimed Moses Jones. Other recent credits include Silk, written by Peter Moffat and Young James Herriot, both for BBC1.

In 2011 Cameron was asked to oversee the move of Waterloo Road from Rochdale to Glasgow; as Executive Producer he worked on fifty episodes of the show. Cameron has worked in development for Tiger Aspect Productions, Shed Productions and for BBC Productions.

In 2013, Cameron joined Sky Drama as their senior commissioning editor, where he is currently Acting Head of Drama. Since joining, he has overseen a variety of dramas including Penny Dreadful, Fortitude and Critical.


Carmi Zlotnik
Managing director, Starz

Carmi Zlotnik is Managing Director for Starz. In this lead executive role, Zlotnik is responsible for programming and development activities for Starz as well as overseeing production of Starz's original series. Zlotnik joined Starz in April 2010.

Most recently, Zlotnik was Head of Global Operations for IMG Global Media. At IMG, Zlotnik oversaw all aspects of international business operations for the Global Media division, including responsibilities for creative development and finance/operational management for the fashion, sports and media conglomerate. Zlotnik's portfolio included leading UK independent production companies, Tiger Aspect and Darlow Smithson. Zlotnik was also a lead executive for IMG Sports, the world's largest independent sports production business. Zlotnik also led successful restructuring efforts for all of IMG's entertainment, digital and production businesses.

Prior to that, Zlotnik enjoyed a storied 20-year career at HBO, Inc. where he held various executive management positions, including tenures as Executive Vice President of New Media Programming and Executive Vice President of Creative Operations, Business Development & New Media. Throughout his executive career at HBO, Zlotnik held key strategic responsibilities for HBO original programming. Zlotnik was a leader in building the original programming strategy and identifying business extensions and crafting new businesses opportunities for HBO. Zlotnik was also responsible for the US Comedy Arts Festival, The Comedy Festival: Las Vegas and created the HBO Animation division.

While head of Original Programming Production at HBO, Zlotnik oversaw and supervised production for numerous shows including the Band of Brothers mini-series, The Sopranos, Sex and the City, Six Feet Under, From the Earth to the Moon and The Larry Sanders Show. Zlotnik also headed production for HBO Independent Productions and supervised shows including Everybody Loves Raymond, Martin, The Ben Stiller Show and Roc. In 2002, Zlotnik led the HBO team that received the first interactive Emmy for the website supporting Band of Brothers. In 1989, Zlotnik received a Cable ACE® Award and an Emmy® nomination for his work as co-producer on the HBO Comedy Special Billy Crystal: Midnight Train to Moscow.

Carole Scotta
CEO, Haut et Court

Haut et Court was founded in 1992 as an independent production and distribution company dedicated to creating international cinema of the highest quality.
Haut et Court has distributed more than 100 films including Paul Greengrass's Bloody Sunday (Golden Bear, Berlin 2002), Hany Abu-Assad's Paradise Now (Best Foreign Film, Golden Globes 2006), Naomi Kawase's Still the Water (Cannes 2014) or Les Combattants by Thomas Cailley (Winner Director's Fortnight 2014).
Haut et Court has produced more than 50 films among which The Class by Laurent Cantet (Palme d'Or 2008), Coco Before Chanel by Anne Fontaine, and is currently financing Emmanuelle Bercot's La Fille de Brest.
Haut et Court branched out into TV in 2007, creating the critically acclaimed seriesThe Returned by Fabrice Gobert for Canal +, its highest-rated original drama, sold to 70 territories, winner of the International Emmy Awards for Best TV Series in 2013. Season 3 of the 40x3mn animation series Silex & the City by Jul is currently broadcasted on Arte and performed the highest rate for an animation program in 2013. Season 2 of The Returned is currently in production as well as the highly anticipated mini series The Last Panthers for Canal + and Sky Vision in co-production with Warp Film (UK).
The company is also in post-production of Le Sanctuaire, a 90 minutes drama for Canal + directed by Olivier Masset-Depasse. Two series are in development with Canal + : Saint Tropez, created by Nicolas Lunarossa, Jerusalem a crime series in co-production with Inosan (Israel) & Nadcon (DE). The company also co-producesThe Young Pope by Paolo Sorrentino with Wildside/Sky Italy. Its latest series Rubber Ducks written by Yael Hedaya in co-production with July August Production (Israel) was announced in last MIP Com with Tandem international.


Caroline Torrance
Head of scripted, Zodiak Rights

Torrance spearheads Zodiak's ambitions in the international scripted arena working with in-house and external producers around the world to develop international drama and comedy co-pro hits.

Torrance was previously Director of Scripted, Content and Production for BBC Worldwide, where she was responsible for its global content and acquisition strategy, including acquisition of both BBC in-house and independent productions.

Torrance brings with her a wealth of experience and expertise built in similar roles at Endemol, Granada, and most recently BBC Worldwide, where she has been key in the successful development of international co-pro projects.

The appointment marks a continued commitment from Zodiak to satisfy a significant and growing market demand for high-end drama and comedy, building on the success stories of Millennium, Wallander, Being Human, Murder, The Inbetweeners, Badults, Solsidan and St. Tropez.

Carrie Stein
EVP of global productions, eOne TV

Carrie Stein is currently the Executive Vice President of Global Productions for Entertainment One Television. She is responsible for expanding the company both corporately and commercially in the global space, forging strategic alliances with global producers, packaging and overseeing production for international co-productions, targeting formats from key territories and acquisitions for eOne's distribution pipeline. Carrie is the executive behind many of eOne's successful co-productions including Welcome to Sweden (NBC) and Book of Negroes (BET). She is also active in Israel, acquiring Israeli format Reaching for Heaven and subsequently setting it up with key broadcasters in both the US and UK.

Prior to joining eOne, Carrie was Managing Director of 3 Arts International, a division of 3 Arts Entertainment, where she represented production companies and showrunners throughout the world and was instrumental in helping global clients expand their reach in television.

Carrie was the CEO of Alchemy Television, a UK based production and distribution company that exploded onto the television landscape producing a high-end slate of television properties including Coco Chanel, Ben Hur, The Company and distributing the CBS/CTV hit series Flashpoint. Prior to Alchemy, Carrie ran the longform packaging department at ICM for eleven years and was successful in packaging several international productions which ultimately led her to join Alchemy and focus full time on the global market.

Carrie has worked in the entertainment industry for more than 20 years in all phases of the business, including feature film and television development and production.

Caryn Mandabach
Founder and executive producer, Caryn Mandabach Productions

Caryn Mandabach is a multi-award winning television producer whose ground-breaking US hits include The Cosby Show, Roseanne, Third Rock from the Sun, That 70s Show, and more recently Nurse Jackie. She set up London and LA- based production company Caryn Mandabach Productions in 2006. She is Executive Producer on Peaky Blinders.



Cathy Payne
CEO, Endemol Worldwide Distribution

Cathy Payne has held the position of Chief Executive of Endemol Worldwide Distribution since June 2009 and has grown the division to become one of the largest distributors of English language programming outside of the Hollywood Studios. Prior to Endemol Group's acquisition of the Southern Star Group, Cathy was Chief Executive of Southern Star International for nine years.

Cathy worked with Southern Star for over 20 years, having sold television programming in all major international markets and in the process has established an invaluable network of global contacts within the industry.

Cathy is responsible for the overall responsibility and management of the Endemol Worldwide Distribution business which operates from London, Los Angeles, Miami, Sydney, Moscow and Mumbai including the management of product acquired from third party producers for distribution.

Cathy holds a Masters of Management – University of Technology Sydney.



Channing Dungey
EVP, drama development, movies & miniseries, ABC Entertainment Group

Channing Dungey was named executive vice president, Drama Development, Movies & Miniseries, ABC Entertainment Group, in 2013. In this position she oversees the development and production of all drama pilots, movies & miniseries for ABC. Series Ms. Dungey has developed and launched include Scandal, Marvel's Agents of S.H.I.E.L.D., Resurrection, Once Upon A Time and Nashville. Prior she was senior vice president, Drama Development, since 2009.

Previously Ms. Dungey was senior vice president, Drama, ABC Studios where she developed and launched series including ABC's critically-acclaimed Private Practice, CBS's Criminal Minds, the CW's Reaper and Lifetime's Army Wives.
Ms. Dungey's career began as story editor at Steven Seagal's Warner Bros-based company, followed by five years as a Warner Bros. production executive. There she developed a diverse range of films, including Bridges of Madison County, Heat, Devil's Advocate and Practical Magic.

As president at Material, a Warner-based company, Ms. Dungey was responsible for films including Red Planet, Showtime and Queen of the Damned, adapted from the best-selling novel by Anne Rice.

Ms. Dungey, who graduated magna cum laude from UCLA's School of Theater, Film and Television, is a founding member of Step Up Women's Network, a national non-profit membership organization dedicated to strengthening community resources for girls. She also teaches a graduate level course in Drama at UCLA.

Chris Bird
Director content strategy, Amazon Instant Video EU

As a media distribution executive specialising in content acquisition and marketing, Chris Bird has over the last 15 years worked across a number of key UK distribution sectors. From start-up organisations such as Momentum Pictures and LOVEFiLM, to international studios such as NBCU and Sony, he has worked through the development on the online distribution age, and delivered retail growth to TVOD/EST, and customer subscription growth to subscriptions platforms such as LOVEFiLM and Amazon through curation of content.
As a content commissioner Chris has been responsible for bringing as series of successful, exclusive 1st run TV shows to Amazon Prime. Series such as Vikings, Extant, Black Sails and Crossing Lines. Chris also led the commissioning of the BBC1 hit Ripper Street Season 3 to Amazon Prime in 2014.



Christian Vesper
SVP, scripted development and current, SundanceTV

As SundanceTV's senior vice president of scripted development and current, Christian Vesper's responsibilities include sourcing and developing original scripted projects for the network that fit with SundanceTV's goals to present non-formulaic, daring original stories. Most recently he was instrumental in the development and production of the first two seasons of Rectify created by Ray McKinnon and executive produced by Mark Johnson and Melissa Bernstein, and The Red Road, starring Jason Mamoa and Martin Henderson. He also served as the network executive producer on the much-buzzed about mini-series, Top of the Lake, written and directed by Jane Campion, co-produced with the BBC and starring Elisabeth Moss and Holly Hunter.

A SundanceTV veteran for more than a decade, Mr. Vesper was previously senior vice president, scripted programming where he oversaw the day-to-day operations of the network's programming and development. In addition, he has played key roles in the acquisitions and development of the network's original mini-series including Golden Globe winning Carlos, and the critically acclaimed Appropriate Adult and Restless.

Prior to overseeing development at SundanceTV, Vesper, who joined the network in 2001, served as director of acquisitions, programming and scheduling where he helped launch the acquisitions group, created the network's DocDay programming destination and developed the 2003 Sundance Film Series, an initiative to acquire features that were released theatrically under SundanceTV's guidance.

Additionally, Mr. Vesper has previously been involved in the acquisition of hundreds of titles for IFC and SundanceTV. Acquisitions for SundanceTV have included: Jean Xavier de Lestrade's documentary The Staircase, series such as Slings and Arrows, Signe Chanel, City of Men and The Nominees, as well as films such as Loic Pringent's Marc Jacobs, Michael Winterbottom's In This World and La Vie En Rose and Peter Bogdonavich's Runnin' Down a Dream. IFC acquisitions have included series such as The Jon Dore Show, Arrested Development and Freaks and Geeks and the original horror series Dead Set for IFC. Vesper was also executive producer of David Cross' The Increasingly Poor Decisions of Todd Margaret.

Before SundanceTV, Vesper served as director of programming at HBO, buying independent films and documentaries for both HBO and Cinemax. Prior to HBO, he was vice president of business development at the entertainment industry start-up iFilm, acting as the liaison between the company founders and the film industry. Earlier in his career, Vesper served for six years a director of business and legal affairs at October Films and USA Films, working on acquisitions, production, as well as October's rapid corporate expansion and subsequent mergers. He began his career as a lawyer at the Wall Street law firm Brown & Wood in 1993.

Vesper earned his Juris Doctorate from the University of Michigan at Ann Arbor and his Bachelor of Arts degree in history from the University of California, Berkeley.


Christian Wikander
Head of drama, SVT

Christian has 30 years experience as a drama originator, film director and producer in several TV-series.

Together with Peter Falck and SF he created TV Spartacus company. TV Spartacus has produced TV serial Three Crowns for Swedish Channel 4 and Hotel Caesar daily soap, for TV2 in Norway. Caesar still running with great success.

Since 2005 Christian Wikander is Head of Drama at SVT with responsibility for development, production and as publisher.

SVT Drama is a acknowledge producer of series and miniseries. Among many titles "The Bridge", "Real Humans", "Don't ever dry tears without gloves" can be mentioned.


Colm McCarthy
Director,



Dan Good
Managing director, Absolutely Cuckoo

Dan Good opened Absolutely Cuckoo in late 2006 with partners Lucy Chesher and Kevin Snoad. We are currently in production on Wissper, a 52 x 7 min CGI preschool series for Milkshake about an animal whisperer who helps animals around the world.

We have a team of 8 highly skilled in-house creatives with significant abilities in drawing, painting, model making, puppet making, CGI design, 2D and 3D animation. We also work closely with writers, occupational therapists, composers and brand licensing professionals to develop robust, commercial, original preschool television propositions.

One of our first commissions came from the initial slate, when, in 2007 we created and developed the BBC's landmark 150 episode, Bafta nominated, preschool show, Waybuloo.

Waybuloo is shown on CBeebies daily and is broadcast in over 80 countries worldwide. Waybuloo was also a licensing and merchandising success, with toys and other products available in all leading UK retailers.

We have significant experience having worked with CBeebies, Channel 5's Milkshake, ORF (Austria), Fisher Price, Hit Entertainment, Zodiak Media, DHX Media, Random House and many other key entertainment companies.

Absolutely Cuckoo continually strives to create high quality, engaging and exciting shows for kids and our slate of new projects is constantly renewed with original and unique content for development.

Dan served on the BAFTA Jury in 2011 – animation category and 2013 – children's broadcaster category.

Dan studied sculpture at St Martins School of Art and lives in London with his partner Lucy Chesher and their 3 children, 2 cats, numerous stick insects, and sadly, now only one hamster…


Dan Gopal
EVP, EMEA distribution and global digital partners, ITV Studios Global Entertainment




Dan Patton
VP, digital media, UK & AU, digital media, VIMN

Dan heads up product and multi-platform content strategy for VIMN UK Cluster.


Danny Fenton
CEO , Zig Zag Productions




Dan'l Hewitt
UK MD, Maker Studios




David Hodgson
Producer, Boj director, Pesky Productions

David founded Pesky with his partner Claire Underwood in 1997. He has developed many projects for TV, film and online, winning a BAFTA for producing 'The Amazing Adrenalini Brothers! David co-created Boj and produced the series for CBeebies and PBS Sprout, with France 5 among the other five top broadcasters also attached. He is now hoping his MA in Education & Child Development will come in handy when explaining all the funny ways that Boj and his buddies play together.

David Levine
VP programming, production & strategic development, Disney Channels EMEA & GM, Disney Channels UK & Ireland




Dean O'Toole
Line producer, Babylon

Dean is a London based producer and line producer with over 15 years experience across film and television. He has overseen production on a number of critically and commercially successful films such as Kick Ass (Matthew Vaughan), Mister Lonely (Harmony Korine), Housefull 2 (Sajid Khan) as well as recent high end television dramas such as Southcliffe (Warp Films dir. Sean Durkin for C4) and Babylon (created by Danny Boyle,Robert Jones, Sam Bain and Jesse Armstrong for C4).


Dennis Berry
Director, Mata Hari

American film director, actor and screenwriter. He was born on August 11, 1944 in Los Angeles, California. Son of a famous Hollywood director John Berry.

Dennis Berry's acting career began in 1967 with a supporting role in Eric Rohmer's drama "The Collector" ("La collectionneuse").  Three years later, Berry acted in a well-known criminal drama "Borsalino", playing alongside Jean-Paul Belmondo and Alain Delon.

In the 80s Berry switched his focus from acting to directing, and his first television series "Katts and Dog" gained wide popularity among the viewers, running on for 5 seasons.

In the 90s, he successfully combined working as director for American TV series "Counterstrike" and "The Exile" with producing French television films like "Sabine j'imagine" and "Chloe".

However, Dennis Berry is best known for his director work on the cult television series "Highlander" that takes its rightful place among the most successful representatives of the action-adventure and fantasy genres of all times. Originally an offshoot and another alternate sequel of the 1986 feature film "Highlander", the series became so popular among its viewers that it was decided to make a spin-off "Highlander: The Raven", that focused on the adventures of Amanda, a popular recurring character from the original series. Dennis directed 6 episodes for the sequel as well.
In the 2000s, he continued directing on television. His best-known projects of the past years include television series "Lea Parker", "Lance of Longinus" and "Duval and Moretti".  


Donna Wiffen
Managing director, Duchess Street Productions


Donna has been recently brought in to Duchess Street Productions.
Bob & Co's new production division will specialise in producing high-end original drama and dramatic adaptations, and sees Bob & Co expand on its position as a reputed business advisor for the development of content for film and theatre content owners.
Donna has worked in TV for over 25 years and she recently left Fremanatlemedia where she was Head of Worldwide Drama reporting to the CEO to oversee the strategic growth of drama within the company. Recent success has included new dramas for Indonesia, India, Croatia and Brazil as well as playing a fundamental role in taking Neighbours – a daily Australian drama – into its' 29th year. Donna also recently took the responsibility of heading up Fremantle's drama activity in the Middle East.
Before joining Fremantlemedia Donna ran Cliffhanger Productions – an independent drama company developing over 30 international drama projects from high-end period drama to studio based projects, she did this in collaboration with BBC Worldwide who had a stake in the company.
Previously Donna was Head of Production for all drama at Endemol again working across all scripted development including scripted reality and children's.
In 2006 Donna left talkbackThames having been employed as Head of Production and Producer for drama for five years. During that time Donna oversaw over 200 hours of TV per annum.
Prior to joining talkbackThames Donna worked as a freelancer for the BBC and Granada Productions along with various other independent companies.
Before joining TV Donna worked in theatre both in the UK and internationally most notably as company manager for the RSC, European Stage Company and The Young Vic. She also produced a Bafta winning film and in 2000 opened the Minerva studio with Sam Mendes.

Ed McCardie
Lead writer and co-creator, Spotless

Ed McCardie is Lead Writer and Co-Creator of SPOTLESS, a major new 10 part drama for Tandem Communications and CanalPlus, currently filming in London, and due for broadcast in 2015. SPOTLESS follows the story of two French brothers in London, one of whom has built a respectable, conservative life in the UK; and the other who arrives trailing death, drugs and organised crime with him - causing both brothers to finally confront a terrible family secret from two decades perviously.

Ed has written for television for 15 years, most notably writing and producing for 'Shameless' across five Seasons; he won the BAFTA for Best New Writer in 2001 for his work on the BBC's "Tinsel Town", and has worked on a number of leading television dramas including "London's Burning", "The Last Detective" and The BBC Afternoon Play; Ed lives in Glasgow with his wife and two children.



Elaine Pyke
Executive producer, New Pictures

Elaine Pyke joined New Pictures in 2014, as an Executive Producer currently working on Indian Summers and The Missing.


Elaine Pyke was Channel Director for Sky Atlantic HD, responsible for all acquired and commissioned programming on the channel, Sky Atlantic strategy, as well as the on and off screen promotion and identity brand of the channel. She oversaw a 15% year on year increase in channel share and a move into original scripted drama which included The Tunnel, Fleming and Hit and Miss.


In her previous role as Head of Drama at Sky, Elaine launched a raft of new dramas including Falcon, Skellig, Inspector Thorne and three Terry Pratchett Disc World adaptations. She was responsible for returning series' Strike Back and Mad Dogs, which have achieved success on both sides of the Atlantic in addition to two collaborations with Charlie Pattinson – The Take and The Runaway.

Eli Uzan
CEO, Screenz

Eli Uzan is the CEO of Screenz, a part of The Box Group. Screenz is an international cross-media company creating 360 interactive formats and digital assets for leading television networks and partners around the world. Founded in 2012, SCREENZ has worked with more than 30 major broadcasters and production leaders to date and across various programming genres including reality, news, cooking, and game shows. Prior to SCREENZ, Eli was the acting CEO of Israeli media company, The Box, one of the country's top content and new media house. Founded by Eli in 2001, and at just 21 years of age, Eli has leveraged an unparalleled knowledge of media and content development to build two aspirational media-centric company to date.


Emma Watkinson
Founder, SilkFred

SilkFred.com is the new online destination for emerging designers and independent brands. It's a sophisticated e-commerce platform where designers can get a head start by creating their own boutiques, uploading their collections and inviting their friends. We work with new brands to get them selling online and offline in premium retail locations and more recently helping them develop their own web presence.

SilkFred represents cool, innovative brands and we all work towards one common goal, to be at the forefront of fashion. When our customers shop with us they not only discover new brands but the people behind them and their stories.


Emmanuelle Guilbart
Co-CEO, About Premium Content

Emmanuelle Guilbart has joined the CANAL+ Group in 1990, in the International Division. In 1993, after a successful frequency bidding she had coordinated, she launches CANAL+ Poland and moves to Warsaw where she becomes Director of Programs of CANAL+ Poland.
Back in France in 1996, she joins the Cinema Department of CANAL+France and soon sets up and becomes Deputy General manager of CANAL+ International Acquisitions, an entity in charge of all program acquisitions except sport for the 15 CANAL+ channels across Europe.
In 2002, she moves to CANALSAT, the leader multichannel platform to be Director of Programs.

In 2005, she joins Lagardere Active, the Media branch of Lagardere group to launch Gulli, a new DTT channel, dedicated to kids and families and in 2007 becomes CEO of the TV division, in charge of a portfolio of 9 pay and free channels.

In 2010, she joins France Televisions, the French public broadcaster, to be General Manager in charge of programs for the public group and Manager of the channel France 4.

In 2014, she cofounds and manages About Premium Content, a financing and distribution company based in Paris and London, focusing on European originated drama and animation.


Frank Spotnitz
Chief executive, Big Light



Fredrik af Malmborg
MD and co-founder, Eccho Rights

Fredrik is the MD and co-founder of Eccho Rights, the distribution arm of the Sparks Eccho Group. Based in Sweden, he has pioneered the Turkish drama boom by representing some of the best selling Turkish titles world wide including Ezel, Kurt Seyit, The End and Karadayi. A part from licensing the series to traditional Turkish drama countries he also placed the first Turkish drama ever on SVT in Sweden and is making a local version of The End in some 8 different versions world wide including a pick up by Fox in the US. Eccho Rights is specialized in developing and managing the rights of TV producers with a focus on high quality series and formats from new markets.


Frith Tiplady
Executive producer, Tiger Aspect

Frith Tiplady joined Tiger Aspect in May 2006, as Head of Production for Drama. She is responsible for overseeing the financial, logistical, personnel and broadcaster liaison aspect of each production within the drama and film department; endeavouring to ensure that the creative vision is realised. At any one time Frith oversees a diverse range of drama programmes in various stages of production as well as the drama development slate.
Recent shows include Peaky Blinders (BBC 2), Ripper Street (BBC 1), Fortitude (Sky Atlantic) Marvellous (BBC2) My Mad Fat Diary (E4), Robin Hood (BBC 1) Secret Diary (ITV2),



Gareth Neame
MD, Carnival Films




Gary Carter
Chairman, Shine Group Northern Europe & Shine 360

Gary Carter was an actor in his native South Africa, before moving to Britain in the 1980s, where he came an agent. He represented writers, producers, directors and choreographers before becoming active in the emerging format industry. After two years with Planet 24, where he worked on the development and distribution of Survivor!, he became Director of Programme Affairs at Endemol International. He oversaw much of the European roll-out of Celador\'s Who Wants To Be A Millionaire, and of Endemol\'s Big Brother. In 2003 he joined FremantleMedia, and became first President, Creative Networks, and latterly, Chief Operating Officer. In 2012 he resigned, and after six months in New York at @radical.media, he joined Shine as Chairman, Northern Europe (working with Shine Nordics), and Chairman of Shine 360.


Geertje Hoek
MD, Talpa Content

Geertje Hoek is the managing director of the organisation's creative heart, Talpa Content, which is responsible for international successes like "I Love My Country", "Pretty Smart", "Dating in the Dark", "Celebrities on Welfare","Divided", \"The Voice\" and \"Utopia\".

Before she joined Talpa, Geertje Hoek managed LibertyFilms, the production outfit of giant advertising agency FHV-BBDO. In advance of her role in advertising she became a very experienced TV producer with several Dutch public broadcasters, like AVRO and NOS, and independent production company IDTV


Graham Hodge
Executive producer of branded content, Pulse Films

Graham Hodge runs the global Content division of Pulse, an award-winning production company whose output spans commercials, music video, online content, TV and feature films. He oversees strategy, creative and production on a range of content projects for brands, digital publishers, record labels and media organisations. His clients include Converse, The Guardian, Red Bull, Vevo and Vice.

Previously Graham spent three years at LBi (now DigitasLBi), where he established a profitable global branded content practice with engagements for clients like Sony Mobile, Peroni and Virgin Atlantic.

Prior to joining LBi, he worked at Espionage, where he ran music content initiatives for Oxfam, Channel 4 and Bacardi, including its award-winning global digital music programme and True Originals, a series of scripted short films aimed at bartenders.

Before that Graham spent six years at Capital Radio, where he led the Ricky Gervais and Adam & Joe podcast series, the launch of 97.7 Xfm Manchester, and the Xfm Show, a TV joint venture with BSkyB fronted by Lauren Laverne. He also did time as Lara Croft's publicist.

He occasionally updates Branding Rock'n'Roll, his blog about brands and music, and writes for Noble Rot, a music and wine magazine.


Grant Montgomery
Production designer ,




Greg Brenman
Managing director, Drama Republic

Greg established Drama Republic with his long-term colleague Roanna Benn in January 2013.

Their first production was Hugo Blick's The Honourable Woman, an eight-part political thriller for BBC /SundanceTV which transmitted in the UK & around the world to great success.

In 2014, Drama Republic produced the second series of the extremely popular E4 drama My Mad Fat Diary, written by Tom Bidwell and produced in association with Tiger Aspect. In 2015, DR will produce Doctor Foster, an exciting five-part serial for BBC One by award-winning dramatist Mike Bartlett as well as a one-off adaptation of J B Priestly's extraordinary play, An Inspector Calls.

Before Drama Republic, Greg produced over 400 hours of popular and critically acclaimed TV drama with Tiger Aspect Productions. From Peaky Blinders, Ripper Street, Prisoners Wives, and Robin Hood right through to Secret Diary of a Call Girl, Omagh, White Girl, Kid in the Corner, Low Winter Sun and the multi BAFTA & Oscar nominated Billy Elliot, Greg spearheaded an exciting range of commercial and critical successes.

Through Drama Republic, Greg will continue to produce and develop top quality drama for the UK and around the world.


Gub Neal
Co-founder and creative director, Artists Studio

Gub is an award-winning producer, formerly a Head of Drama at Channel 4 and also a Controller of Drama at Granada where he co-created Cracker and won an Emmy for Prime Suspect. Highlights at Channel 4 included Young Person's Guide to Becoming a Rockstar, Queer As Folk, and the prestigious millennium show Longitude.

Prior to co-founding Artists Studio in 2009, he set-up and ran Box TV where his productions included; Trust, Gunpowder Treason and Plot, No Direction Home, The Last Enemy, Wind in the Willows (both BBC/ WGBH) and the Prix Italia winning Sunday. He finished Combat Hospital for Global TV in Canada and ABC in the US, which he worked on as both executive producer and writer in 2011 and has also produced The Fall by Allan Cubitt with Gillian Anderson which was transmitted to huge acclaim last summer on BBC 2, gaining the highest rating for a drama on the channel for nearly ten years and a BAFTA nomination for best Drama Serial.


Gwawr Martha Lloyd
Content commissioner, S4C

Gwawr Martha Lloyd is the Drama Commissioner at S4C and oversees a drama slate including detective series Y Gwyll/Hinterland which is now broadcasting across Europe, America and Australia, and the current cinematic re-make of Under Milk Wood starring Rhys Ifans, being filmed back to back in English and Welsh. Gwawr joined S4C as commissioner in 2012 from the BBC where she was a Drama Producer and worked on many popular drama series'. She was the Assistant Producer on the BBC1 series Mistresses, and was involved in developing projects and talent within BBC Wales' drama department. S4C's slate includes returnable drama series, mini series, single dramas, films, multi-lingual projects and online drama content. Forthcoming productions include RomCom series Cara Fi(Love Me), the return of hit thriller 35 Diwrnod(35 Days) and the second series of Y Gwyll/Hinterland.


Hamish Mykura
EVP & head of international content, NGCI

As Executive Vice President & Head of International Content for National Geographic Channels International (NGCI), Mykura leads content development and production for the National Geographic Channels outside the US, heading up National Geographic's growing international production hub based in London. He is responsible for developing and supplying new programming for the core National Geographic Channel and also for Nat Geo Wild, NGC HD, Nat Geo Wild HD and Nat Geo People.

In addition to his EVP role, Mykura serves as London Head of Global Development, bringing projects from UK-based production houses to National Geographic Channels' global commissioning team in Washington, D.C.

Mykura has more than 20 years of experience in the television industry. Prior to joining NGCI, Mykura was most recently Head of Documentaries at Channel 4, and Head of the digital channel More4. His expertise guided More4 up five spots in the UK digital channel rankings, propelling the channel solidly into the top 10. Under his leadership, the Documentaries department at Channel 4 created and launched some of the channels' most durable and successful formats, including One Born Every Minute, 24 Hours in A+E and Educating Essex. During his time at Channel 4, he also commissioned award-winning drama documentary singles and series, including Trafalgar Battle Surgeon, Nuremberg: Goering's Last Stand, 9/11 The Falling Man and Diana – The Witnesses in the Tunnel.

Previous to Channel 4, Mykura was the Executive Producer at Blakeway Productions and spent ten years at the BBC as producer and director of factual programmes. He has a degree in geography and a PhD in environmental science.

National Geographic Channels International (NGCI) inspires viewers through its smart, innovative programming that questions what we know, how we view the world and what drives us forward. A business enterprise owned by National Geographic Ventures and FOX Entertainment Group, NGCI contributes to the National Geographic Society's commitment to exploration, conservation and education through its six channels: National Geographic Channel, National Geographic Channel HD, Nat Geo Wild, Nat Geo Wild HD, Nat Geo People and Nat Geo Mundo.

Globally, National Geographic Channel (including NGC U.S., which is a joint venture of NGV and Fox Cable Networks Group) is available in more than 440 million homes in 171 countries and 45 languages.


Helen Asimakis
Senior director, drama, CBC

Helen Asimakis was appointed Senior Director, Drama, Commissioned and Scripted Programming in October 2013. She leads the team responsible for managing the creative development and production of CBC Television's slate of dramatic programming, including series, limited series, mini-series and TV movies.
Helen joined the CBC in 2001 as an Executive in Charge of Production, Drama. During this period she oversaw the development and production of such varied projects as Heartland, Republic of Doyle, Keep Your Head up Kid: The Don Cherry Story and its sequel – Wrath of Grapes, Mr. Hockey: The Gordie Howe Story, Trudeau II: Maverick in the Making to name a few.

Helen has worked in the television industry since 1988 and has a broad knowledge of production, distribution and management. Prior to CBC, Helen held a variety of positions, including Supervisor of Program Development and Production at CTV; Story Editor and Director of Development at Sullivan Entertainment; Associate Producer at Sarrazin Couture Entertainment as well as overseeing the management of Sarrazin's corporate head office in Toronto.

Helen Bullough
Head In-house productions, CBBC

Helen Bullough is head of CBBC Productions. She's the editorial lead for the vibrant and successful in house department in Salford which produces everything from award winning dramas like Wolfblood and The Dumping Ground to key interactive output for the CBBC website, flagship brands like Blue Peter, distinctive factual strands including Newsround and its indepth specials, and engaging entertainment from performers like Sam and Mark and Dick and Dom. Before joining BBC Children's in July 2011 Helen ran BBC Entertainment North and Vision North.

Helen Jackson
Chief content officer, BBC Worldwide

Helen Jackson is Chief Content Officer at BBC Worldwide in December 2012. In this role, Helen oversees the creative and commercial vision for BBC Worldwide's content strategy and covers the company's content development and acquisition activity, channels curation and editorial standards.

Previously BBC Worldwide's Managing Director, Content & Production and, before, Director of Independents, Helen joined BBC Worldwide more than two decades ago. In that time, she has built up formidable commercial experience in the television sector holding various roles across international sales and distribution, marketing and content investment.

In 2000, Jackson launched BBC Worldwide's Indie Unit to manage its rights acquisitions from the independent sector. Following the terms of trade changes in 2004, Jackson's leadership produced much closer partnerships and collaboration across the sector, through long-term development deals, seed investment to nurture new talent and a number of equity stakes in UK and international production companies.

Under Helen's leadership the Content & Production team took the lead in sourcing funding for British television. She managed BBC Worldwide's investment in some of the UK's best independent producers – including Clerkenwell Films, Baby Cow and Big Talk, as well as start-ups Left Bank Pictures and Sprout Pictures – and directed BBC Worldwide's talent brand management, including a development deal with Raise The Roof Productions Ltd.

Internationally, she has overseen BBC Worldwide's production activity as the company expanded a network of production bases in Los Angeles, New York, Paris and Mumbai, as well as establishing production partnerships in Sydney (Freehand), Toronto (Temple Street), Argentina (GP Media), Germany (Tower Productions), Russia (MIR Reality) and Brazil (Mixer).


Hervé Hadmar
Creator, Witnesses

Hervé Hadmar is a former graphic artist. He has writen and directed French series since 2006. "Forgotten Girl" and "Signature" for France Télévision; "Pigalle, la nuit" for Canal+. His last work, "Witnesses", a nordic thriller, will be on France 2 and Channel 4 at the beginning of 2015.


Ivar Køhn
Head of drama department, NRK

Ivar Køhn was appointed as Head of Drama at the Norwegian Broadcasting Corporation (NRK) in November 2013, after six years leading the Development and Production Department at the Norwegian Film Institute. Former working experience includes TV-drama & Film Commissioner at the Norwegian Film Fund, Co-owner and Development Producer at Maipo Film, and Head of Development at Swedish Television Drama. He is currently Chairman of the Board at Nordic Film & TV Fund. He has also been a writer/creator for three TV-drama productions. 

Izzet Pinto
Founder and president, Global Agency

Izzet was born in Istanbul in 1978 and has lived in Turkey, the USA and Thailand. After studying at Bilgi High School in Turkey, he graduated from Stratford in the United States.

Mr. Pinto worked in Thailand in the international trading business for several years. Upon returning to Turkey, he read a book that led him to become a literary agent. Between 2004 and 2006, he represented Turkey's bestselling authors, selling their novels to dozens of countries.

In 2006, he was offered to represent Turkey's first local TV format, "Perfect Bride." With this idea, he set up his company to distribute formats to the international market. After the company's success in formats, in 2007, Global Agency started to export Turkish series to the world, including the global hits 1001 Nights and Magnificent Century.

In 2008, he received the Entrepreneur of the Year Award from Junior Chamber International. Since 2008, his company has grown over 100% each year.

In 2012, together with TIMS Productions, he acquired the Australian factual distributor brand World Wide Entertainment.

Today, Global Agency is known as the world's fastest growing content distributor, representing 120 projects from 12 countries.

Izzet Pinto's goals include listing Global Agency on the stock market in 2016.


James Baker
MD, Red Arrow Entertainment UK




James Duffen
Head of business development and ventures, Dial Square

James joins Dial Square with nearly ten years' experience in the convergent media industry, working in various digital strategy, research and financial analysis roles for the BBC, ITV, News International, Telegraph Media Group and Zodiak Media (where he was VP Special Projects under CEO David Frank).

James holds an MBA from London Business School and Columbia University (2010-2012). During his MBA, he worked as a strategy consultant for Trendrr in New York (a social TV start-up acquired by Twitter in 2013) and as an Investment Manager for the Creative Capital Fund in London (an original investor in ChannelFlip, acquired by News Corp in 2012).

His expertise lies in the online video and social media space. At Dial Square, James has primary responsibility for identifying and managing opportunities in this sub-sector. James will also manage company, project and sector analysis pertinent to any of Dial Square's prospective ventures.


James Tatam
Digital media director, Channel 5

James Tatam is Digital Media Director for Channel 5, responsible for delivering audience and commercial growth for the broadcaster's brands and assets across digital platforms. Since joining the channel in 2011, Tatam has overseen the launch of Demand 5 — Channel 5's video-on-demand service — across more than 20 platforms and devices. His current focus is expanding the digital footprint of the channel's award-winning pre-school children's service, Milkshake! Prior to joining Channel 5, Tatam held senior digital and corporate strategy positions at Channel 4 and the BBC.


Jamie Glazebrook
Executive producer, Caryn Mandabach Productions

Jamie is Executive Producer at Caryn Mandabach Productions and responsible for the UK slate which includes Peaky Blinders. He has developed and produced television in the UK since the nineties – working for many leading production companies including Talkback, Tiger Aspect and Hat Trick. His credits include The 11'O Clock Show, High Spirits with Shirley Ghostman, and BAFTA-nominated The IT Crowd.

Jamie Laurenson
Head of television, See-Saw Films

Jamie Laurenson joined See-Saw Films in 2012 to head up its newly-formed Television department.

Prior to See-Saw Films, Jamie was an Executive Producer for BBC Films and Commissioning Editor for Drama BBC4 where he worked on such films as Quartet, Salmon Fishing In the Yemen, My Week With Marilyn, Project Nim, Brighton Rock, An Education and television dramas Enid, Room At The Top, Holy Flying Circus, Lennon.

Jamie Laurenson
Head of television, See-Saw Films

Jamie Laurenson joined See-Saw Films in 2012 to head up its newly-formed Television department.
Prior to See-Saw Films, Jamie was an Executive Producer for BBC Films and Commissioning Editor for Drama BBC4 where he worked on such films as Quartet, Salmon Fishing In the Yemen, My Week With Marilyn, Project Nim, Brighton Rock, An Education and television dramas Enid, Room At The Top, Holy Flying Circus, Lennon.


Jane Gogan
Head of drama , RTÉ

Jane Gogan has been Head of Drama in RTÉ since 2006. Recent tv drama series and events include Amber, a four part serial drama set in contemporary Dublin (Screenworks w. Rob Cawley and Gary Duggan), and gangland drama Love/Hate (Octagon Films. W. Stuart Carolan). Three part political drama, Charlie (Touchpaper Television / Element Pictures w. Colin Teevan), a drama about the public life of former Taoiseach Charles J. Haughey  is to broadcast in 2015.

In recent years RTÉ Drama commissioned a number of co-productions with ITV and BBC including Single-Handed, Father and Son, When Harvey Met Bob.

Digital content is part of RTÉ's drama strategy and in that respect the drama department runs Storyland, the strand for commissioned on-line series for new entrants to tv drama.

Jed Mercurio
Writer,

Jed Mercurio is one of the few UK script-writers to work as an American-style showrunner. His credits include Line of Duty, Strike Back, Bodies, The Grimleys, Invasion:Earth and Cardiac Arrest. Bodies won the Royal Television Society Award for Best Drama Series, and Mercurio has been nominated twice for a BAFTA Award, twice for a Writers' Guild Award and three times for the RTS Award as Best Drama Writer. He is the author of the novels Bodies, Ascent and American Adulterer. He is a former hospital doctor and RAF officer, having originally planned to specialise in aviation medicine. Currently he is in production on Critical, an original medical drama for Sky 1.


Jeff Norton
Writer/producer and founder, Awesome

Jeff Norton is a writer-producer and the founder of Awesome, a creative incubator. He is the author of the award-wining 'MetaWars' books (Orchard), 'Memoirs of a Neurotic Zombie' (Faber) and his upcoming debut picture book, 'Stomp School' (MeBooks). He's also the creator of the best-selling 'Princess Ponies' series (Bloomsbury) and the cult-hit young adult novel 'Drummer Girl' (Bonnier). Jeff is currently executive producer on new pre-school TV show 'Trucktown' (Nelvana) based on the best-selling books by Jon Scieszka.

Previously, Jeff ran the Enid Blyton literary estate. Before moving to the UK, Jeff worked in creative development in Hollywood and produced the award-winning 'Choose Your Own Adventure' interactive movie featuring William H. Macy and Frankie Muniz. Jeff is on the web at www.jeffnorton.com & tweeting as @thejeffnorton.



Jennifer Wilson
Group executive director, The Project Factory

Jennifer is a Director of The Project Factory, a producer of creative transmedia projects across web, mobile, social media, games and virtual worlds.

Jennifer is the author of several books and papers exploring the digital space: actively encouraging the telling stories through digital. She also works on digital solutions in the health and wellness space to help support positive behavioural change.

Jennifer is passionate about engaging with audience across multiple devices, notably linking these to create both more meaningful interactions as well as better outcomes across all age groups. Right now, Jennifer is working on projects as varied as teaching doctors better communication skills, helping people become non-smokers, exploring the Murray-Darling area through indigenous ceremony and story, creating a new mobile publishing platform for bloggers, teaching storytelling skills to young children and building interactive online dramas.

In 2013, Jennifer was awarded 'Outstanding Contribution to the Digital Industry' by the Australian Interactive Media Industry Association. She recently presented a TEDx talk on Curiosity. She is currently based in London.



Jessica Symons
Head of Children's, Channel 5

Jessica Symons is Head of Children's at Channel 5, a national public service broadcaster in the UK, with overall responsibility for the channel's acclaimed Milkshake! preschool strand. She joined Channel 5 in 2006 and previously held the position of Commissioning Editor of Children's Programmes.

Jessica's responsibilities include developing, commissioning and acquiring programming as well as overseeing in-house production and scheduling the Milkshake! strand. She is committed to finding and developing new talent both on and off screen as well as extending the Milkshake! brand. Jessica has overall editorial and production responsibility for the Milkshake! Live theatre show as well as on-line exploitation, DVD, CD and other brand extensions.

Jessica has a degree in drama from Middlesex University and an MA in television production from Falmouth College of Art where she gained a distinction and a scholarship to produce a documentary in India. Before joining Channel 5, Jessica worked in theatre management, as a script supervisor on feature films and in television production. She has also worked in education teaching drama and English.


Jo Roach
COO, Makielab

Co-founder and COO of Makielab; a toys and games company offering playful experiences in the digital and real worlds. Previously a BAFTA-award winning director and executive producer of multi-platform projects for UK broadcasters.

I focus on building strategic partnerships, delivering creative excellence, improving team efficiency and making things that people want and can use with ease. I have a track record of building excellent teams who deliver complex award-winning products. I enjoy taking a brief from a few pages of an idea to delivery, and have worked with fantastic people and delivered projects across many platforms: web, mobile, TV, iTV, radio, and print.

Over the last decade I've worked extensively for world class brands (Channel 4, BSkyB, BBC etc.) as both a consultant and an executive producer to deliver innovative new products with a focus on youth, education and entertainment. I have a great deal of experience in developing ideas in this space. I am detail-focussed and my approach is user-centred and collaborative.
Experience

Founder & COO
Makielab
May 2011 – Present (3 years 7 months)London, UK
Makielab is a toys and games company based in Shoreditch, London. We make physical and digital, social and personalised products which are 3D printed and direct to consumer. Makies, our first product, is a fully poseable 10" doll, made-on-demand in the UK. Makies are available to buy online at www.makie.me and in Selfridges Toy Shop. We are currently seeking new retail opportunities.
Director & Executive Producer, Interactive
Jo Roach Ltd
June 2003 – November 2011 (8 years 6 months)
Selection of projects undertaken:
Consultant, Whizz Kid Entertainment
Senior Mentor, Crossover Labs
Executive Producer, Nightmare High for Channel Four (BAFTA, Best Interactive)
Executive Producer, Skins Series 5 social media campaign
Executive Producer, SuperMe for Channel Four
Creative Project Manager, Hide & Seek for Cadbury
Mentor, Crossover Transmedia Lab in Turin
Creative consultant for Six To Start on Misfits Interactive, for E4
Executive Producer for Somethin Else on SuperMe, For Channel Four education: www.playsuperme.com
Executive Producer for Channel Four education and Wellcome Trust on Routes: www.routesgame.com
Interactive consultant for Raw Television on Battlefront, for Channel Four education: www.battlefront.co.uk

Nightmare High was awarded a BAFTA for Interactive Media in 2012.

SuperMe was awarded a Guardian MEGA for innovation in Technology for Social Change in 2011. It was also short-listed for a Broadcast Digital Award, a BIMA and an AOP Award.

John Conlon
VP director of research, UK cluster, Viacom International Media Networks

John Conlon is Viacom International Media Networks VP Director of Research, UK Cluster. Overseeing all VIMN's research activity within the UK, Australia & Eastern Europe, John's focus is to guide and support the development of VIMN's business units through the provision of audience intelligence, analysis and insight. John has overseen numerous research initiatives including brand positioning and consumer product studies, as well as audience investigations.


Jon Watts
Founding director, MTM

Jon Watts is a founding Director at MTM, a leading international research and strategy consultancy, specialising in media, technology and telecoms. MTM helps clients to understand developments in fast-changing, digitally-driven markets and to develop practical strategies for growth, in complex business-to-consumer and business-to-business markets. Our award-winning team have worked with a wide range of leading children's media businesses, including the BBC, Egmont, Viacom, Penguin Random House, Turner – and has conducted a wide range of industry research programmes, most recently exploring commercial opportunities in digital media and future funding models for children's content. Jon has worked across the media and telecommunications sectors since the early 1990s, leading a wide range of strategic projects with leading broadcasters and studios, mobile and fixed-lined operators, digital media and online companies, youth marketers and entertainment rights holders.

Jonas Allen
Producer & partner, Miso Film

Jonas Allen co-founded the Danish production company Miso Film with business partner Peter Bose in 2004. Jonas is specialized in development of feature films and TV series and takes care of the creative side of production in Miso Film. Over the past ten years Miso Film and it's subsidiaries Miso Film Norge AS (previous Cinemiso AS) and Miso Film Sverige AB have made feature films and TV-series for the Scandinavian and international market. Miso Film is despite it's location in Copenhagen a truly European player and over the years we have co-produced with countries such as Norway, Sweden, Germany, Hungary and UK.
Jonas has previously worked as producer at Yellow Bird Films and Nordisk Film and has as a Fulbright scholar studied at the Producer's program at UCLAs School of Film & Television. Jonas furthermore holds an M.A. in film studies from the University of Copenhagen.


Julian P. Hobbs
VP scripted and non-fiction development and programming , History/ A+E

Julian P. Hobbs is Vice President Scripted and Non-Fiction Development and Programming for HISTORY. In this role, he is responsible for the development and production of drama and factual series and specials. During Hobbs' tenure the network has grown to be the number one factual network on cable, number two in the male demo (behind ESPN) in all cable, and number four overall cable network in the 25-54 demo.

In the scripted space Hobbs is currently Executive in Charge of Production on Texas Rising, featuring Bill Paxton, Ray Liotta and Brendan Frasier; directed by Rowland Joffe; Houdini, a mini-series starring Adrien Brody, and season three of HISTORY's breakout first scripted series Vikings (the highest rated new series to launch on cable in 2013). Hobbs is the executive producer of Errol Morris' feature documentary The Unknown Known: The Life and Times of Donald Rumsfeld (premiering in competition at the Venice and Toronto International Film Festivals). Hobbs is also executive producer of the break out factual series Appalachian Outlaws and Counting Cars.

During his tenure at HISTORY Hobbs has developed and executive produced some of the network's top rated series and specials including the Emmy nominated The Bible (Outstanding Miniseries or Movie), produced by Mark Burnett and Roma Downey (the premier episode was the second highest rated event ever in the history of pay cable); the multi-Emmy Award-winning Gettysburg (Outstanding Non Fiction Special, 2011) produced by Tony and Ridley Scott; and the ground-breaking, Emmy-winning 12-hour event America: The Story of Us. Hobbs executive produced the hit series Ice Road Truckers and was part of the team that developed the break out hit series Pawn Stars and Storage Wars. For History Films, Hobbs executive produced Werner Herzog's Cave of Forgotten Dreams (2010), awarded the National, New York and LA Critics Circle awards for best feature documentary of 2011 and the highest grossing domestic documentary of that year. He executive produced the Emmy-nominated special Woodstock: Then and Now, with director Barbara Kopple. Hobbs joined HISTORY in 2008.

Prior to HISTORY, Hobbs served as the Senior Director of Development and as an Executive Producer for the Discovery Channel. While at Discovery, he executive produced The Flight That Fought Back and Ocean of Fear, both among the network's top ten all time highest rated programs. He also served as Executive Producer for Werner Herzog's Oscar nominated Encounters at the End of the World. Hobbs has produced and directed for NBC, SHOWTIME, TLC, Discovery Channel, Court TV, National Geographic Television and The Travel Channel. His independent feature films have screened theatrically and at festivals including SXSW and the Melbourne International Film Festival and aired on Sundance Channel and IFC. Hobbs has a MA in Liberal Studies from New York University.


Juliana Meyer
CEO & founder, SupaPass

I have had a diverse musical background, including performances for the Queen, Glastonbury Festival, TV & Radio, to songwriting for the Olympics, Films or Adverts, writing multi-award winning songs and being listed in "Best Albums of 2008".

Setting up my first business at the age of 16, I then trained with an Oxford Engineering Degree. In my 20's I set up my own Record Label and Publishing Company which I ran as a 1-woman-business so I could stay lean and agile without hefty overheads. Those campaigns led to the musical successes mentioned above.

It was through my experiences as a Music Artist / Independent Label from the very start of the digital age, combined with my Engineering "problem-solving" analysis and training, that the concept for SupaPass emerged.

SupaPass.com is the next-generation Musician's Subscription Fanclub, where Music Fans get to be "Patrons of the Arts" of their Favourite Artists!

SupaPass.com also offers a new compelling opportunity for Brands to engage with music fans, with a powerful disruptive new model giving Artists regular income, more creative time, + delivering extra new music and access for their SupaFans.

Justin Hardy
Producer/ director, Left Bank Pictures

Justin is a producer/director working at Left bank Pictures. In 2014, he has directed two feature films: Love Me Till Monday, which was nominated for Best British Newcomer at BFI London Film Festival. The second, Captain Webb, has been picked up by Miramax for worldwide release in 2015. Also in 2014, his company, Hardy Pictures had the mini series 37 Days air on BBC2 to critical acclaim. With Juniper, his 2 hour special, Jesus Mysteries, aired on Nat Geo Intl, at Easter 2014. Before then, Justin has written/produced/directed a variety of award winning historical dramas for C4, BBC4 and BBC2.


Justin Thomson Glover
Managing director, Far Moor Media and Artists Studio

Justin is a founding director of Far Moor. In the last three years he has been instrumental in packaging and exec producing the following projects: the critical and ratings success the Fall starring Gillian Anderson, Jamie Dornan and Archie Panjabi, the award winning Crimson, Petal and the White, the North American series Combat Hospital for ABC and Shaw in Canada, the Gemini winning Thorne franchise, as well as the upcoming fantasy serial Jonathan Strange and Mr Norrell starring Eddie Marsan and Charlotte Riley and directed by Toby Haynes.



Alongside Far Moor Justin continues to run Artists Studio (producer of The Fall) and prior to that he was a co-founder of Box TV with his fellow Far Moor and Artists Studio directors Patrick Irwin and Gub Neal where his credits included award winning music documentary No Direction Home - Bob Dylan, directed by Martin Scorsese, Gunpowder, Treason and Plot, Boudica, Reversals, If Only, Sweeney Todd, Bon Voyage, The Wind in the Willows, The Last Enemy and Affinity.



Prior to launching Box, Justin was Senior Business Affairs Executive at FilmFour where he helped put together Sexy Beast, Gangster No 1 and Charlotte Gray.



Justin trained at leading law firm Denton Hall (now Denton Wilde Sapte) in the early 1990s with a subsequent period at Marriott Harrison where he represented a number of leading film and television companies, including Working Title and Lucasfilm.



In relation to the Canadian market Justin has Exec Produced or helped structure over 12 Canadian/UK Co-Productions, which might almost be a record.

Far Moor Media and Artists Studio are part of Endemol UK.



Kat Hebden
Head of digital, FremantleMedia UK Interactive (FMUKi)

Kat Hebden is Head of Digital for FremantleMedia UK Interactive (FMUKi), responsible for leading digital strategy across all FremantleMedia's UK labels including Boundless, Thames, Talkback, Retort, Newman Street and Euston Films.

Her team creates and produces all of FMUK's digital output such as second screen apps, brand extensions, original digital content, social media and YouTube content across a slate of properties such as The X Factor, Britain's Got Talent, Take Me Out, Celebrity Juice and The Apprentice. Kat works closely with the UK Commercial team across television and digital sponsorship to deliver branded entertainment, experiential and digital campaigns for brands.

The team also works alongside FremantleMedia's global Digital and Branded Entertainment division, headed up by CEO Keith Hindle, to create original digital content with partners such as VICE Media, StyleHaul, Divimove and more. Her team produces all UK content for Munchies, the joint venture food channel from VICE Media and FremantleMedia, as well as a network of football fan channels, including Full Time Devils for Manchester United fans.

Kat joined FremantleMedia UK as Head of Digital in March 2014. Previously she was Executive Producer for Digital at Syco Entertainment and ran the digital strategy for The X Factor, Britain's Got Talent and the You Generation YouTube channel. She also worked on high profile projects such as 1D Day - Syco Music's record-breaking seven-hour live stream from Los Angeles with One Direction. Prior to joining Syco, Kat ran the digital strategy on the first two series of The Voice UK for Wall to Wall Television, and worked as Senior Interactive Producer on The X Factor series nine. She also produced Waterloo Road Reunited, one of the BBC's biggest multiplatform drama spin-offs, and Being Victor, another cross platform drama project for MTV.



Katherine Butler
Head of film & TV drama, Raw

Katherine joined Raw in March 2014 to head up Film and TV Drama. She was previously at Film4 for 9 years where she began as Head of Development in Jan 2004, was promoted to Senior Commissioning Executive in Jan 2009 and then became Deputy Head of Film in May 2013. Katherine worked across the low budget and new talent slate for Film4 for 4 years before then being across the whole production slate, and during that time executive produced films including Tyrannosaur, Kill List, Berberian Sound Studio, The Selfish Giant, Sightseers, Starred up, Frank, Catch Me Daddy, the up-coming Suffragette and Raw's own The Imposter.

During her time as Head of Development at Film4, Katherine worked across much of the Film4 slate, including Slumdog Millionaire, Attack the Block, Submarine, Nowhere Boy and Brick Lane. Prior to working at Film4, Katherine was Head of Development for Ruby Films, having joined them from the New Zealand Film Commission where she held the position of Executive Producer and Head of Development from 1999 - 2002.

Katherine has joined Raw to help build a bold and ambitious high-end TV drama and film slate working both in the UK and US. She shares the Raw ambition to tell compelling stories that ask big questions about who we are and the world we live in, working with both experienced and new film-makers and writers with strong voices who have a desire to connect with - and challenge - audiences.

Katie O'Connell
CEO, Gaumont International Television

Katie is currently CEO, Gaumont International Television (GIT). She was tasked with launching this operation in October 2010. She oversees all aspects of the company - division leaders reporting to her include: production, development, business affairs, current programming, finance, distribution and marketing.
Gaumont International Television is a production and distribution studio based in Los Angeles and part of Gaumont, the legendary European-based motion picture studio. Gaumont, formed in 1895, is one of the main European production companies with a film library holding over 900 titles. As an independent studio, Gaumont International Television is producing high-quality drama and comedy television programming for the U.S. and international markets with a number of projects currently in the works, including the third season of "Hannibal" for NBC, the third season of "Hemlock Grove" and first season of "Narcos" for Netflix.


Kay Benbow
Controller, Cbeebies

Kay was appointed Controller of CBeebies in May 2010 and is responsible for commissioning content for the under-six demographic across all platforms—TV, online, mobile and radio (download to own daily podcasts). Kay has over 20 years of experience in children's programming, primarily at the BBC, but also in the independent sector.

Under Kay's leadership, CBeebies continues to be the UK's most popular channel for the under sixes and in 2013 was again recognised as Channel of the Year by BAFTA. This is the third time in the past four years that CBeebies has won the award. Over 2 million children watch the channel each week, and requests for CBeebies titles on the iPlayer continue to increase. 2013 also saw the launch of the CBeebies App which was an instant success with over 1 million downloads in the first two months. This was followed by the CBeebies Storytime App in 2014 - inspiring a love of reading in our youngest viewers. Looking forward - our audience will be able to engage with their favourite CBeebies characters and content wherever and whenever they want - on their mobile device of choice and on the CBeebies You Tube channel.

Kay remains passionate about providing the very best content for the BBC's youngest audience by working with in house production, independent producers and international partners. Kay studied Theology at Oxford University, is married with two teenage sons and a proud Arsenal supporter!


Lauranne Bourrachot
Producer, Chic Films

After graduating from prestigious Sciences-Po Paris school in 1991, Lauranne Bourrachot began working in the film and TV industry as a line producer producer on several cartoon TV series and a business affairs executive on feature films and TV series, administrating co-production deals between French companies and foreign partners. In 2000 Lauranne received the «promising producer» grant and award from the Jean-Luc Lagardère trust. When Chic Films was created in 2002, she joined Marco Cherqui as an associate producer. In 2010 Lauranne was elected as French « Producer On the Move » by Unifrance and European Film Promotion.
Chic Films is committed to developing and producing original feature films and TV programs that are engaging both on aesthetic and commercial levels. With Chic Films, Lauranne and Marco have built a talented roster of scriptwriters, directors and actors with whom they work on innovative cinema and TV projects.
Their credits include Bafta-winner/Oscar-nominated A PROPHET by Jacques Audiard, and on the TV side, KABUL KITCHEN for Canal +, an unfettered half-hours dramedy set in Afghanistan, season 3 is going to be shot next spring.



Lea Simpson
Strategy director, TH_NK

Lea is Strategy Director at TH_NK, a new kind of digital agency that combines the smarts of consultancy with the flair of a creative agency. In her role, Lea heads up the agency's consulting practice, which includes Data Science, Strategy and Business Analysis. She is also a writer, speaker and general tech pundit. She tends to write and talk about technology, business, innovation and how they intersect with culture. When she's not doing any of that you can find her practising yoga, cooking for friends and mixing a mean martini (not usually at the same time).


Leona Connell
Head of sales, Sky Vision

Leona Connell is Head of Global Sales at Sky Vision, responsible for overseeing the company's international sales operation with a turnover of around £20 million. Having amassed around 20 years' experience in the television distribution industry, Connell started her career at ITEL as senior programming manager, then joined IMG Entertainment in 2001 as VP of Sales and Acquisitions, before moving onto Parthenon Entertainment as Director of Global Sales and Acquisitions. Connell joined Sky Vision when it was launched in August 2012.


Liam Keelan
Director of scripted, BBC Worldwide

Liam is the Director of Scripted at BBC Worldwide. He leads the team responsible for securing and developing drama, comedy and children's content from BBC Television, UK and overseas indies and BBC Worldwide Productions. He also oversees BBC Worldwide's music content division.

Musketeers, Doctor Who, Luther, Ripper Street and Sherlock are just some of the dramas Liam oversees investment into with content partners in the UK. Liam is also responsible for leading BBC Worldwide's scripted coproduction activities and opportunities as well as directing investment into international productions for BBC Worldwide with recent series including Jane Campion's Top of the Lake and David S. Goyer's Da Vinci's Demons.

Liam Keelan was previously Global Editorial Director for BBC Worldwide and was responsible for developing a strong editorial and creative vision across Worldwide's entire global channels and branded services portfolio.

Prior to this, Liam was Controller, BBC Daytime from February 2008. Under Liam\'s tenure, the schedule was revamped, with an emphasis on drama, consumer/current affairs and event-led programming. His commissions included factual events with drama tie-ins such as The Week We Went To War and Land Girls. Other highlights included the Jimmy McGovern drama Moving On, quiz show Pointless, and Father Brown.

Before this, Liam held positions as Controller for Daytime at ITV, Head of Scheduling and Planning for BBC One and Two and Channel Editor at UKTV.


Liselott Forsman
Executive producer of international drama projects, Yle

Liselott Forsman is the Executive Producer of International Drama Projects within the Finnish Broadcasting Company Yle. Changing perspective is important for her and within Yle she has worked with fiction, cultural and documentary content on all platforms. Her working languages are English, Finnish and Swedish and she has a background as Head of Fiction within the Swedish speaking Yle. Her MA at The University of Helsinki combines Theatre Science with Film and Television studies.

Liselott appreciates a global angle and networks actively internationally as the Head of the EBU Fiction Group, a co-producer within the Northvision Drama, a member of the International Emmy Academy and as a board member of the Nordic Film & TV Fund. Since 2010 she has been a jury member and moderator of the global TV conference Input. She belonged to the core team that arranged Input in Helsinki in May 2014 for more than 900 delegates.

Liselott has also a background in fringe scenes. She has written for TV and radio as well as for theatre and opera stages within genres that go from black comedy to psychological thrillers. Today she has a special interest in game scriptwriting.


Lucy Amos
Senior manager, social media and non linear, Disney Channels UK & Ireland




Maddalena Piras
Head of audiences north, BBC

Maddalena has been a researcher within the broadcast media industry for more than 15 years. Her career started at itv and then after a period of time within commercial radio working for Bauer Media she then joined the BBC to work within the Marketing & Audience's team managing research for all of the BBC's Children's and Learning output. Maddalena is now Head of Audiences North overseeing all research output for all North based BBC brands which include the children's brands.

Maria Grechishnikova
Head of international projects department, Star Media

Maria been working on TV since 2004 in different production companies. Started her career in Studio 2V as a producer, worked on several projects, including Russian adaptation of NBC' world famous series Law&Order. Criminal Intent and Law&Order. Special Victims Unit. Then in 2010 moved to another production company Lean-M (Sony production company in Russia). Since 2011 works as the Head of International Projects Department in one of the biggest production and distribution companies in CIS STAR MEDIA.
 


Mario Dubois
Executive producer, interactive, independent productions, CBBC

Working with Independent companies, Mario has been responsibility for enabling, developing and support interactive content across all genres for CBBC. Over the past year, he has been responsible for projects such as \'Ludus\' and \'Gory Games\' CBBC's first two playalong apps, as well as Dixi, the innovative, safer internet, interactive drama. All three projects have helped to enhance CBBC's reputation for innovation and digital creativity, whilst delivering new immersive and interactive experiences for children.


Mark Adams
Director, theAudience

In March 2014 The Guardian awarded Mark the accolade of "Star of Tech City" describing him as "one of the people who are changing our world and helping to boost economic growth." In June Mark was named as one of the "Silicon 60" in London\'s Evening Standard List of Global Tech Entrepreneurs and in August he was named in the \"1000 Most Influential\" list.



All this is quite incredible for a young man who simply wanted to get his favorite artists to play shows for students whilst studying at University College London. Not having the money needed to afford to book them he stumbled upon a new student only website that existed exclusively at Harvard at the time. Its name was The Facebook. Immediately Mark began to help the artists he wanted to book establish a presence there. In return the artists would play the student shows for free.



This became known as the worlds first 'social media agency' and before long it was acquired by the worlds largest celebrity talent agency – William Morris Endeveour. From there Mark was introduced to Sean Parker, co-founder of Facebook (and previously Napster) and the two of them helped launch a new company named theAudience.



Since that moment Mark and company have consulted with many of the most famous and powerful celebrities and public figures on the planet ranging from the likes of Hugh Jackman and Charlize Theron in Film to Usher and Pharrell Williams in Music and Tony Blair and Barck Obama and Buckingham Palace in the Public Sphere. With over 5000 of the planets A-list names on its books it is now the largest social publishing network in the world reaching over a billion people a month by controlling the publishing of these vast pages across all the social channels.



This deep insight into 'social at mass scale' has powered their involvement in many of the most successful social campaigns of all time. From Obama's Presidential re-election and Dove's Beauty Sketches which won 19 Cannes Lion Awards and became the most watched online ad of all time to countless A-list Film and Album launches and the occasional viral stunt here and there.



In his speaking sessions Mark passionately shares insider information, insights, examples and opinions from these incredibly well known moments in popular culture, explaining how they were achieved and sometimes how they went wrong! Mark also outlines his view of social systems as a living organism that is nourished by conductive content and lives or dies by it.



Mark is also founder of The Social Media Unit @ UCL, the first forum in Europe exclusively dedicated to establishing a legal dialogue on this new technology. Recently Mark also partnered with University College London to create The Digital Leadership Council, which brings business and thought leaders from every discipline together to collaborate and share their learning's around how Digital is shaping the future of various industries.



Mark holds a Bachelors degree in Law and a Masters degree in Constitutional Law from University of London.


Mark Boyd
Founder, Gravity Road

Mark Boyd co-founded Gravity Road on the 4th July 2011. Gravity Road purports to be 'clever with content. Clients include Bombay Sapphire, Bacardi Group, Sainsbury's, Grazia and Pandora. 40% of the business focuses on non-brand content work. Highlights include a entertainment format for Channel 4 to be broadcast shortly and the YouTube funded fashion channel, Fashtag.

Mark joined from Bartle Bogle Hegarty (BBH) where he was Creative Director/Head of Content and Partner.

Mark has worked across various sectors in the media and entertainment business: brands (mobile operator, 3), media owners /content creators (Virgin Media) and agencies (BBH, TBWA, Drum PHD). This breadth has allowed him to pioneer new content opportunities for clients beyond traditional advertising.

Mark has innovated with new ideas, new ways of working and particularly new business models, with projects as diverse as games, books and social networks through to TV programmes and channels, working on brands as diverse as Unilever, Diageo, Audi, Barclays, Britivic and Vodafone.

Mark is also a Trustee of the Grierson Trust promoting excellence and educational initiatives in documentary making.



Mark Rowland
CEO, Indiemedia




Matt Jameson
Co-founder & chief Medical Officer, HealthUnlocked

Matt Jameson Evans is Co-founder and Chief Medical Officer of HealthUnlocked, the fastest-growing social network for patients in the world - a 'LinkedIn for chronic diseases and health interests'. From 2001-9 he was a surgeon in the NHS and during that time founded an online grass-roots doctors organization, Remedy UK. HealthUnlocked has over 500 health communities each run by a partner health organization and relating to an individual health condition. 2.5 million users visit the network every month. In the UK over 100 of these communities are syndicated by the NHS. Over a third of visitors to HealthUnlocked now come from the US.



Matt Locke
Founder, Storythings

Matt Locke founded Storythings in 2011 as a creative studio helping clients tell stories in an age of digital attention. Recent clients include Google Creative Labs NY, Channel 4, Pulse Films, Penguin, Faber & Faber, BBC, Welcome Trust, WWF, Dazed & Confused, Random House & ITV.

Before starting Storythings, Matt worked in digital media for over 15 years, including 7 years as Head of Innovation at BBC New Media, were he led many ground-breaking open data projects, including Backstage, Innovation Labs, and the BBC/Yahoo Hackday. He then went to Channel 4 in 1997 to lead their Education dept, commissioning crossplatform projects for 14-19 yr olds, including the double-Emmy winning www.battlefront.co.uk . Before leaving Channel 4 to start Storythings, he was Head of Multiplatform, running the team that developed projects including Million Pound Drop, Big Brother, Skins and Misfits.

Mehmet Demirhan
Deputy head of TV department, TRT

He is born in 1970. He has BA degree in Philosophy from Bosphorus University, ?stanbul. He started his professional career as TV journalist at Kanal 7's Foreign News desk in 1994. In 1996 he worked at HBB TV channel as Foreign News Editor. In 1998 he started working for Kanal 7 as Assistant Manager of Acquisitions. In the course of time, he has been Head of Acquisitions at Kanal 7 for many years till November 2013.

Mr. Demirhan is also serving Turkish Ministry of Culture and Tourism as Turkey's Representative to EURIMAGES, Council of Europe's Fund to support European co-productions since 2007. He was elected as Vice President of Eurimages for a one year term from July 2009 to July 2010.

He also produced and hosted a TV show Nöbetçi Filozof at Ülke TV. He is also running a monthly philosophy seminar program over 3 years as part of Istanbul Metropolitan Municipality's cultural events.

On November 2013, he started working at Turkish Radio and Television, TRT's TV Department as Acquisitions, Sales and Co-Productions Coordinator.


Michele Buck
Joint managing director, Mammoth Screen

Mammoth Screen is one of the UK's leading independent production companies. Current and forthcoming productions include POLDARK, ENDEAVOUR series 3 and for Sky One AGATHA RAISIN amongst others. Recent shows have included the award winning PARADE'S END for HBO/BBC2, BEST POSSIBLE TASTE – THE KENNY EVERETT STORY, MARGOT, CHRISTOPHER AND HIS KIND and LOST IN AUSTEN.

Before co-founding Mammoth Screen, Michele was Controller of Drama at ITV Productions for 6 years and Controller of Drama at United Productions for 4 years with credits including WILLIAM & MARY, BAFTA and RTS award-winning HOUSEWIFE 49 also nominated for an International Emmy, LEWIS, Agatha Christie's MARPLE and POIROT and executive produced for Channel 4 the multi-award winning SEX TRAFFIC, winning eight BAFTAs. Working on Alan Bleasdale's OLIVER TWIST, HORNBLOWER with A&E Networks, running for three series, it won an Emmy in its first and received nominations for the following two. Michele continues to executive produce LEWIS for ITV Studios.


Mike Beale
Director of international formats, ITV Studios




Nacho Manubens
SVP Drama, Atresmedia (Spain)



Nigel Walley
MD, Decipher

Nigel is Managing Director of Decipher the media strategy consultancy, and Chairman of the Decipher Group, which includes the iBurbia chain of media R&D labs. Founded in 1998, Decipher works with large advertisers and with media companies to understand the commercial implications of new consumer technologies
Nigel is a marketer at heart, but with an intuitive sense of the potential of digital technologies. His particular focus is the evolution of commercial content and advertising models in media markets affected by the advent of new consumer technology.

Founded in 1998, Decipher has worked on interactive media and technology projects for a wide range of clients including Virgin Media, ITV, the BBC, Sky, UKTV, Channel 4, Sony, Viacom, and the UK Govt.

Previously Marketing Director of the Internet Division of NTL, he holds an MBA from Cornell University in the USA. He is widely published in trade and national press and has appeared on BBC Business Breakfast, The Money Programme and Bloomberg TV commenting on digital issues. He is a regular speaker at conferences organised by the UK trade body for TV advertising, Thinkbox.


Nikolas Hülbusch
Director of factual, ZDFE

Born in Mainz in 1968, Nikolas Hülbusch studied Theatre, Film and Television, as well as Slavic studies, at Bochum (Germany) and Katowice (Poland) Universities from 1989 to 1995. He published several articles and two books on documentary and feature film history.

After first experiences in various TV companies, he joined the Documentary Co-Production & Development team at ZDF Enterprises in 1997. In 2001, he took over a new position as project manager for documentary co-production. In this capacity, Nikolas Hülbusch negotiated numerous wildlife, history and science documentary co-productions with partners including the BBC, Discovery, National Geographic, The History Channel, RTI, Channel 4, France 5, as well as distribution mandate deals with numerous international factual production companies such as Pixcom, ITN Factual, Wild Fury, Essential Media, Stornoway etc. In 2013, he became the director of ZDFE.factual within the restructured ZDFE.factual genre team. His remit still includes international co-productions and distribution agreements, as well as the licensing of DVD and VoD rights in Germany and abroad.


Nina Hahn
SVP production & development, Nickelodeon International




Noel Hedges
SVP and head of acquisitions, DRG

Noel Hedges is SVP and Head of Acquisitions at DRG, the leading international distribution business. Previously, he held the role of Senior Vice President of Acquisitions at Cineflix Rights Limited and was responsible for driving the division's ambitious third party acquisitions strategy. Previous to that, he served as Senior Vice President of Acquisitions at Shine International, leading the US and UK acquisitions teams, responsible for the programming portfolio across all genres and managing the distribution of programming from the Shine Group companies, and acquiring content from leading independent producers around the world. This role came after a lengthy career with ITV in the distribution business, where his roles included Senior Vice President of Americas based in Los Angeles, Head of Drama and Comedy and Vice President of Sales for French speaking Europe, Scandinavia and Benelux. He has a wealth of hands-on experience across geographies, genres and acquisitions business models.


Patricia Hidalgo
SVP chief content and creative officer kids, Turner Broadcasting EMEA



Patrick Spence
Founder & MD, Fifty Fathoms

Patrick Spence started Fifty Fathoms in 2010. It is a drama label, under the umbrella of Tiger Aspect and Endemol.

Their first productions are FORTITUDE (Simon Donald), a 12 x 1 hours crime thriller set in the Arctic Circle for Sky Atlantic and Pivot, directed by Sam Miller, Richard Laxton, Nick Hurran and Hettie MacDonald, starring Sofie Grabol, Stanley Tucci, Michael Gambon, Richard Dormer, Chris Ecclestone, Jessica Raine, Luke Treadaway and Johnny Harris; and MARVELLOUS (Pete Bowker), a 90' single film for BBC2, directed by Julian Farino and starring Toby Jones. Patrick was also an executive producer on MOONFLEET (Ashley Pharoah), 2 x 1 hours for Sky One, starring Ray Winstone, through Company Pictures.

Patrick was until 2010 the Head of Drama, BBC NI, where he commissioned and executive produced the Bafta, RTS, WGA, BPG and Prix Europa Award winning serial OCCUPATION (Pete Bowker) and the Bafta, RTS and Sundance Film Award winning single film FIVE MINUTES OF HEAVEN (Guy Hibbert), as well as the Bafta nominated dramas HANCOCK AND JOAN (Rik Cottan), MUCH ADO ABOUT NOTHING (David Nicholls) and MURPHY'S LAW (Russell Lewis). He also commissioned and developed the scripts for the recent BBC drama serial LINE OF DUTY (Jed Mercurio), and TOP BOY (Ronan Bennett), which went into production for C4.

Before that, Patrick was Head of Development and Executive Producer, BBC in-house, where he commissioned WAKING THE DEAD and DOWN TO EARTH, co-commissioned HOLBY CITY and DOCTORS, and re-launched and executive produced SILENT WITNESS. His first job in television was as a script editor on CRACKER



Paul Brunton
Co-founder/Creative director, We Are Bionic

Co founder and Creative Director of creative digital studio We Are Bionic, Paul brings over 20 years experience in the childrens broadcast sector. Since starting the company in 2002 he has been the driving force behind the creative and strategic roadmaps for countless engaging and interactive projects on behalf of the BBC, Disney Jr, Milkshake! Mind Candy amongst others.

If he's not making games, he's playing them. If he's not playing them, he's sulking.


Peter Briffett
COO, YPlan

I am a CEO with extensive experience in leading and growing consumer technology businesses, both nationally and globally. The companies I have built and managed have become multi-million £ brands and engaged tens of millions of consumers.

Inspirational and committed, I have a thorough understanding of the key business metrics that produce revenue and a track record of deploying and executing growth strategies that create shareholder wealth.

My key assets; I never give up. I always produce results.

Some history:

Over a 4 year period, I oversaw LivingSocial's phenomenal growth from a business with one employee and zero revenue to a multi-million £ consumer technology business with over 300 employees in the UK & IE [4000 globally]. As LivingSocial MD, I was P&L owner and responsible for all commercial strategy and operations, including sales, mobile, web, partnerships, people and finance.

Some other things I've done:

Built and Sold a company to Microsoft.
I sold a UK software company, iView Multimedia, to Microsoft. As CEO I increased global sales of core consumer product through web, channel and partnerships. I got Pixar, Disney, Warner and National Geographic to become our customers. As a Microsoft Director, I managed and motivated a successful team, with full P&L ownership, to produce the best quarterly post acquisition metrics in Microsoft history.

Sold a company to Thomson Reuters.
Part of the management team that sold Gissing Software to Thomson Reuters. At Thomson Reuters, I grew and managed the client base, ensuring over 80% of the world's largest investment banks used our transaction software.

Sold books door to door in the US.
As a University student, I recruited and trained a team of 23 students in the UK, flew them to the US to sell books door to door in Massachusetts and Indiana. We worked 14 hour days, 6 days a week. They succeeded and made a great profit.

I have also held senior positions at 3Com, USRobotics, Hayes Microcomputers and Actiontec.


Peter Cowley
Founder, Spirit Digital Media




Piers Wenger
Head of drama, C4




Rebecca Eaton
Executive producer, Masterpiece

Rebecca Eaton took over the helm of the PBS series Masterpiece Theatre and Mystery! in 1985, and oversaw a highly successfully relaunch of Masterpiece in 2008 that has attracted a new generation of viewers to the series.

Eaton has brought American audiences the recent hits Sherlock and Downton Abbey, which drew more than 26 million viewers during its fourth season, as well as such high-profile titles as Mr Selfridge, Endeavour, Wallander, Prime Suspect, Cranford, Little Dorrit, Inspector Lewis, and The Complete Jane Austen.

Under her leadership, Masterpiece has won 45 Primetime Emmy Awards®, 15 Peabody Awards, four Golden Globes®, and two Academy Award® nominations. In 2011, Eaton was named one of TIME's 100 most influential people. Her distinguished career has earned her the official recognition of Queen Elizabeth II—with an honorary OBE (Officer, Order of the British Empire).

A graduate of Vassar College, Eaton began her career at the BBC World Service, then moved on to PBS station WGBH Boston where she produced programs ranging from business to sports to dance to drama before becoming Executive Producer of MASTERPIECE.

Eaton's memoir, Making Masterpiece: 25 Years Behind the Scenes at Masterpiece Theatre and Mystery! on PBS, was published by Viking in 2013.

Masterpiece is presented on PBS by WGBH Boston. Rebecca Eaton is Executive Producer. Funding for the series is provided by Viking River Cruises and Ralph Lauren Corporation with additional support from public television viewers and contributors to The MASTERPIECE Trust, created to help ensure the series' future.


Robert Marsh
Chairman, BCMA

Robert's day job is running digital content consultancy, Robert & Friends; working with producers, media owners, talent and brands, providing strategic advice on digital content creation, distribution and commercialisation. He is also Chair of the Branded Content Marketing Association, the global industry body for branded content practitioners, promoting best practice, sharing knowledge and growing the branded content industry.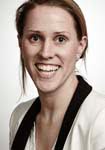 Ruth Clarke
SVP, director of acquisitions and co-productions, ITVSGE

Ruth heads the acquisitions and co-productions division, bringing content into ITV Studios Global Entertainment (ITVS GE), one of the world's leading international TV distribution and consumer products businesses. Part of ITV plc, which also operates the UK's largest commercial broadcaster, the business distributes 40,000 hours of prestigious content to 3000 broadcasters around the world.

Ruth manages the company's relationships with its producer clients across all genres both within ITV's own production business, ITV Studios, and with a wide range of independent producers around the world. Her role includes overseeing ITV Global's investment strategy across all programming, co-financing activities and the acquisition of content for global exploitation.

Ruth joined ITV from Shine International, where she was SVP, Head of EMEA, leading the distributor's programme sales in EMEA and worked with producers to create new opportunities for formats in the region. She was also previously head of branded services, digital media distribution in EMEA at The Walt Disney Company and business development manager EMEA for Warner Bros International Television Distribution.

Ruth is based in London, South Bank and joined ITV in August 2012.


Sara Johnson
Executive producer and head of co-productions, scripted, Keshet UK

Sara heads up the Keshet UK scripted slate working with broadcasters, independent producers and creatives to bring the company's quality content to the UK.

Formerly, Head of Development and Executive Producer at Lynda La Plante (2007 – 2012), Sara created and successfully pitched drama projects, energised the development slate, brought in a roster of new and experienced talent and established ties for the company with all main UK and high profile international broadcasters including NBC and Lionsgate.

Prior to this, Sara was a freelance Executive Producer/Content Consultant to various companies including Sony UK, NBC Sci Fi (UK), Fox UK, Fleming Media, The Mob, 2Sides Production and Greenroom Entertainment. Alongside this, Sara developed her own fictional content and continued to forge relationships with writers and production companies. Sara also held the positions of Commissioning Editor, Drama & Comedy at BSkyB, Sky One (2002- 2005) where she was responsible for Dream Team, the successful launch of Mile High, the Shine/Sony co-production Hex and the animation Pumpkin Moon; and Development Producer at Sony International TV, UK Division (2001 – 2002) in shows including Rockface, Hex, Sea of Souls and Golden Hour.

Sarah Doole
Director of global drama , FremantleMedia

As the Director of Global Drama, Sarah seeks to invest and bring the very best drama to the international marketplace. She is responsible for the acquisition of all scripted content, from in-house producers and third party drama partners, through development investment, distribution deals and co-production partnerships.

Sarah also works with in-house producers, indie producers, writers, directors and owners of IP, to create and develop drama and comedy that will rate in its domestic market as well as providing an on-going revenue stream through commercial exploitation internationally, whether tape sales, digital activity or scripted remakes.

She currently sits on the Board of Screen Yorkshire – the regional creative investment fund that is the commercial partner on high-end dramas such as Peaky Blinders, Death Comes to Pemberley, Jamaica Inn, Jonathan Strange and Mr. Norrell and The Great Train Robber. As the TV specialist on the investment board, Sarah is responsible for assessing applications for commercial investments in film and TV to a fund worth £15million over four years.

Before joining FremantleMedia, Sarah worked at BBC Worldwide for six years as Creative Director for Drama /Head of Indie Drama and as Director of Drama, Comedy and Childrens. In these roles she would collaborate with independent producers to finance, distribute and export the best of British fiction and comedy around the world by investing at development and script stage.

She worked with indie partners, writers and the creative community to raise co-production finance for British drama, with international titles which include Sherlock, Misfits, Strikeback, Primeval, Spooks, Mad Dogs, Being Erica, Hustle, Call the Midwife and Wallander and on all commercial aspects of comedy which resulted in international hits such as Gavin and Stacey, Him and Her, Rev, Friday Night Dinner, The Mighty Boosh, Starlings, Stella, Live at the Apollo, Lead Balloon and The Royle Family. As part of her role, Sarah would also put together complex co-production deals for titles.

Sarah represented BBC Worldwide on the boards of its invested independent production companies including Stephen Fry's Sprout, Clerkenwell, Slim Film and TV and was a board member at Baby Cow Productions for over three years and oversaw output deals with key indies, which included RED, Scott Free, HatTrick, Ecosse Films, See Saw.

Her extensive contacts with commissioners, writers, producers, directors and with on screen talent resulted in her piecing together complex, multi partner co pro deals, leveraging international tax breaks and filming incentives which resulted in titles such as Death in Paradise, Parades End or Jane Campion's fantastic TV debut, Top of the Lake.

Sarah began her career at Yorkshire Television as a researcher, producer and Head of Development. As Director of Enterprises at Yorkshire Tyne Tees she oversaw the worldwide exploitation of shows such as Heartbeat, Darling Buds of May, Emmerdale and The Tube. As Head of Commercial Development at Granada LWT,  Sarah brand managed the off screen revenue for primetime dramas including Coronation Street, London's Burning and Cold Feet.

She worked in the USA for major cable network The Family Channel (now ABC Family), setting up its international operations, which included launching the Latin American Family Channel and the first Western joint venture production company in China.

She returned to work for an enlarged Granada as Creative Director for Commercial Ventures - brand managing programming ranging from Emmerdale to Popstars. She joined the set up joint venture BBCW DVD arm - 2Entertain - as Head of Independents, before moving to the Indie Unit at BBCW in 2007.

Selin Arat
Director of international operations, TIMS Productions

Born in Istanbul, Selin Arat graduated from Clark University, Worcester, MA in the USA in 1999 with a Bachelor's degree in Screen Studies and Theater Arts. She then went on to receive her MBA in Marketing the following year.

She has been Director of International Operations at TIMS Productions, since December 2012, where she has worked for the past 4.5 years. The producer of the world-renowned TV show, "Magnificent Century," now sold to 55 countries and counting, Tims Productions is among the top 3 production companies in Turkey. In charge of all international operations at Tims, Selin has been overseeing the international strategy of "Magnificent Century," in her present capacity.

Prior to her present position in television production, Selin worked on feature films as project manager, executing all international transactions with co-producers as well as festival and Eurimages application processes. She worked in globally acclaimed director Nuri Bilge Ceylan's films, "Three Monkeys" and "Once Upon A Time In Anatolia" as international production coordinator during 2007-2009. Selin started her career in the industry as assistant director working with prominent Turkish directors such as Ömer Kavur, Çagan Irmak and Abdullah Oguz, and then went onto the executive track in 2005.


Sharalyn Orr
Executive director, Frank N. Magid Associates




Simon Kaijser
Director ,




Simon Maxwell
Head of International Drama, Channel 4

As Head of Drama & Comedy at Red Arrow Entertainment, Simon launched the Red Arrow Group's UK scripted operation where he specialised in developing and producing drama for the international market and Executive Produced the international thriller Odyssey, picked up as a 13-part series for NBC. Previously Simon was Head of Film & TV at indie Greenroom Entertainment where he ran a slate that included crime drama Rogue for DirecTV and he Executive Produced the BBC Sitcom Off the Hook and the feature film Killing Bono, for which he co-wrote the screenplay. Simon is currently Head of International

Simon Vaughan
CEO, Lookout Point

Simon has over 20 years experience in television, working in a variety of roles from writer, producer, executive producer, distributor and financier. His distinct creative-business skill set is the foundation behind Lookout Point, which he established in 2009 to be a producer and distributor of high-end drama for the global marketplace.
Simon works closely with BBC Worldwide to finance and market the shows Lookout Point originates and co-produces, with the distributor recently buying a 35% stake in the company.
Lookout Point's programming to date includes the ITV/ABC mini-series TITANIC, sold to over 100 countries, and the BAFTA-award winning PARADE'S END, a BBC/HBO mini-series. Simon created the initial concept behind RIPPER STREET, which he worked to bring back for a third season through a precedent-breaking deal with Amazon Prime Instant Video and the BBC.
2015 looks to be a productive year for Lookout Point, as BBC returning drama THE LIVING AND THE DEAD and mini-series WAR AND PEACE enter production. Both shows are in collaboration with BBC Wales Drama.
Lookout Point is also working closely with Mammoth Screen on upcoming mini-series A TALE OF TWO CITIES and the ambitious returning drama THE BOOK OF THE DEAD, which is in co-production with The Weinstein Company.


Simon Winstone
Executive Producer, Red Planet Pictures

Simon is an Executive Producer at one of the UK's most successful independent production companies, Red Planet Pictures, working across the indie's extensive and award-winning slate of drama and comedy content.

With almost 20 years writing and producing experience, Simon has been instrumental in building Red Planet Pictures from its inception and working on ratings-winning series such as Death in Paradise and The Nativity as well as hotly anticipated new dramas The Passing Bells and The Ark for the BBC.

Simon also manages Red Planet's successful Writing Prize competition which offers new talent the chance to have their scripts developed by Red Planet as well as offering access to - and advice from - some of the best writers and producers in the UK.

Before joining Red Planet seven years ago, Simon was a script editor on Doctor Who and had previously been a story liner on Emmerdale before moving on to EastEnders working across the scripts and story lines as well as a producer.


Sioned Wyn Roberts
Content commissioner, children's & learning, S4C

Sioned Wyn Roberts is responsible for all children's content on S4C's pre-school brand Cyw and Children's Stwnsh; around 10 hours' content a day on TV and online. She is also developing the Learning slate and is working with S4C colleagues and external partners to develop new Digital content.

Since joining S4C in 2012, Sioned has commissioned innovative projects like Y Lifft, the first play along game show for kids; Dwylo'r Enfys a series introducing Makaton in Welsh; @tifiacyw twitter service for parents learning Welsh; #Fi documentary strand and Dyma Fi a digital youth project with crowd-sourced content all shot over a 24-hour period. She also oversees S4C's co-production and acquisitions slate.

Sioned is a programme-maker specialising in children's and worked at the BBC for 16 years producing radio, television and interactive content. As a Senior Producer 2001-6, she led several award-winning multiplatform campaigns such as Come Clean, B*ll*cks, and pan-Celtic Language Learning project Colin and Cumberland.

In 2006, Sioned joined the independent sector as Creative Director at Griffilms. From 2008 - 12, she worked as an independent producer on CBeebies' Alphablocks and CBBC's Stuck on Sheep Mountain. Sioned was a member of the group reporting on Digital Materials in Education for the Welsh Government that set up the Hwb digital learning platform in 2012.

Before joining the media, Sioned was a History teacher. She has two children who consume digital media voraciously.

Sjoerd Demaret
Director of connected content, Talpa Content




Stephen Mowbray
Head of SVT International, SVT

Stephen Mowbray is Head of SVT International leading a team of 35 with responsibility for SVT's programme Acquisitions and Sales.
Annually SVT acquires around 3,000 hours across all genres and Stephen is specifically in charge of Drama.
Among SVT's most well know brands are Downton Abbey, Homeland, Game of Thrones, Happy Valley, Mr Selfridge and Sherlock.
Prior to his current role Stephen was a commissioning editor at SVT. Mowbray has worked previously for TV8, TV4 and Canal Plus in Sweden and
For Channel 4 and BBC in the UK.


Steve Forde
Head of viewer relationship management , Channel 4

As Head of Viewer Relationships, Steve is responsible for developing a one-to-one personalised relationship with Channel 4 viewers across multiple touch points. The strategy to date, has attracted more than 11m registered viewers. This innovative approach, building direct data driven relationships with viewers, is unique within the broadcast sector and, is changing the way that Channel 4 does business. Steve's experience spans 16 years of digital marketing, of which 9 years have been spent at Channel 4, encompassing the launch of 4oD and a secondment to YouView for the brand launch period.


Steve Green
EVP, Kids Content and Distribution, ITV Studios Global Entertainment




Steve November
Director of drama, ITV

Steve joined ITV Productions in 2000 as Story Editor at Emmerdale. He became Producer of Emmerdale in 2001 and produced the programme for four years, overseeing the expansion in production from five to six episodes per week. After Emmerdale, Steve remained with ITV Studios, first producing The Royal in 2005 before taking over Coronation Street from 2006-2008.

In 2008 Steve joined the ITV Channels Commissioning team as Head of Drama Series, and from 2009-2011 was also Executive Producer of Emmerdale.

Staying with ITV Channels, in 2013 Steve took up his current role as Director of Drama.


Stuart Baxter
President, eOne TV

Stuart Baxter oversees Entertainment One's television sales and distribution arm, eOne Television International, including sales, acquisitions, co-production ventures, production financing and strategic partnerships, across the company's offices around the world. In addition to handling the international distribution for eOne-produced content, Baxter's division handles third-party content including output agreements with AMC Networks and El Rey Network. Baxter also directs the strategic growth of the international television arm, which has successfully sold eOne's original and third-party productions to over 500 broadcasters in 150 countries.

Baxter has over 20 years of experience in broadcast, production and international distribution to eOne. Prior to joining eOne in 2014, he spent nine years at Sony Pictures, overseeing the distribution of all Sony feature film and television programmes to all media outlets throughout Europe, the Middle East and Africa. This included traditional broadcast outlets for Free and Pay TV in addition to new media, mobile operators and emerging on-demand platforms. Before Sony, Baxter headed Warner Bros. Intl TV EMEA business development team. Among a number of other relevant roles, Baxter also spent two years as Commercial Director of European Business News where we he led a restructure of all the commercial operations and ultimately prepared the company for its merger with CNBC.


Tara Ellis
Senior director of original drama content, Shaw Media

As Senior Director of Original Drama Content for Shaw Media, Tara oversees original scripted drama and comedy programming for Shaw Media's conventional network Global and specialty channels including Showcase and History Channel.

Series highlights for Global-TV include Rookie Blue – the longest-running Canadian-US network partnership – 5th season with ABC currently in production.

A second season of the Global-TV hit medical drama Remedy will be heading to production later this year. This unique dramatic series about a family of medical professionals, led by Enrico Colantini (Veronica Mars, Flashpoint) navigates the upstairs/world of an urban hospital. Also new this year is Working The Engels, a single-camera comedy about a young lawyer who picks up the reigns of her father's small-town practice with the dubious assistance of her eccentric siblings and mother, played by comedy legend Andrea Martin.

Past hits on Global include the WWII drama Bomb Girls and Combat Hospital (a UK/Canada co-production with ABC).

Drama powerhouse Showcase just premiered Season 3 of the runaway hit sci-fi tinged procedural Continuum, starring Rachel Nichols. Season 5 of the supernatural ratings stalwart Lost Girl is in pre-production. In addition, Seasons 5 and 6 of the Stephen King franchise Haven are in pre-production. Last year saw the Canadian premiere of the international co-production World Without End based on the Ken Follett novel and Season 2 of Tom Fontana's Copper.

For History Channel, Season 3 of the blockbuster series Vikings, a Canada-UK co-production in partnership with History US, will be heading into production this summer. Past original drama for History has included the Kennedys mini-series.

In her prior role as Alliance Atlantis's VP of Content for Showcase, Tara led acquisitions, original production, and scheduling for the premiere specialty drama service.

Prior to that, Tara was Executive in charge of Production for CBC, overseeing long-form development and production of movies, mini-series and feature films. She also programmed Canadian short films and feature films for the public network.

The Globe & Mail has named Tara as one of the 40 Most Influential People in Canadian television for her efforts in bringing new talent to Canadian airwaves. In December 2012, Tara was honoured with the Women In Film & Television Crystal Award for Creative Excellence. She has served as board member and co-chair of WIFT-T.

Todd Lituchy
CEO, New Media Vision

Todd has worked in television for the past 20 years. In this time, his career has spanned major markets across 3 continents and he has held a number of high-level exec positions including SVP Program Planning & Acquisitions – UPN (USA), President of Entertainment – Viasat Broadcasting (Europe/Africa), and President of Entertainment Star TV (Asia).

Todd founded New Media Vision in 2009 as a media consulting firm. NMV's initial clients included: Discovery Networks International, BBC Worldwide, Walt Disney Studios, A&E Networks, Nickelodean, Lionsgate, and many more. As the company grew, NMV quickly added a content distribution arm to the business as well as a format development/sales team, and a factual development & production team. To date, NMV now represents over 10,000 hours of content as well as a growing format catalogue with formats from over 10 countries including: Spain, Poland, Belgium, Bulgaria, Singapore, South Korea, Finland, Denmark, UK, and Lithuania. Among his other responsibilities,Todd currently serves as Executive Producer on The Mysteries of Laura for NBC.


Tom Shankland
Director, The Missing

Tom Shankland (a graduate of the National Film & TV School) is a director and writer who made his feature film debut with W?Z in 2007, after being nominated for two BAFTA awards for his short films Bait and Going Down.Tom also worked in commercials and was featured in the Saatchi's Best New Director's showcase as well as being nominated for a BTAA for a Guardian commercial.
His television credits include Clocking Off, single drama No Night is too Long, adapted from the Barbara Vine novel, The Fades (2010 – Bafta winner - Best Drama Series), and Ripper Street (2013 – Bafta nominated - Best Drama Series). Tom's second feature film, The Children (2009, Vertigo Films) won a number of awards at genre festivals around the world. He has just completed work on all 8 episodes of The Missing for BBC 1 and Starz.



Tony Collingwood
Writer/Director , Collingwood & Co.

Tony has been making animated children's series through his own company since 1988. His credits include, Harry and His Bucketful of Dinosaurs, The Secret Show and The Cat in the Hat Knows a Lot About That! He is currently writing and directing "Ruff-Ruff, Tweet & Dave" - a multiple choice CGI pre-school series for Cbeebies in the UK and Sprout in the US.


Torie Chilcott
Co-founder & content CEO, Rockabox



Ulrich Krüger
Senior editor in international co-production & documentaries, ProSiebenSat.1.

Ulrich Krüger studied Theatre, German Literature and Psychology in Munich (M.A.). He started his professional career in journalism. He was Managing Editor for the trade paper BLICKPUNKT:FILM in the early 90s. He changed to PR for the German Pay-TV Company DF1 (later merged with Premiere) where he managed the customer magazine DF1 MAGAZIN.
From 2000 he worked in the department for licensed series at ProSieben and since 2006 he is part of International Co-Production & Documentaries at ProSiebenSat.1. In this capacity he has worked on several productions among others PRIMEVAL, DEFYING GRAVITY, PILLARS OF THE EARTH, WORLD WITHOUT END, LABYRINTH, BEN HUR, CROSSING LINES.


Vahina Giocante
Actress,

French actress best known for her roles in "99 Francs", "The Libertine", "A Curtain Raiser", etc. She was born on June 30, 1981 in Pithiviers, a small town in central France. After finishing school at the Lycée Paul-Cézanne, she danced with the Marseille Opera.

Vahina made her film debut as Marie in the 1998 romantic drama "Marie from the Bay of Angels" directed by Manuel Pradal ("Marie Baie des Anges").
Since then, the actress landed a number of roles in other movies: she played the leading part in the French-British criminal drama "Lila Says" (after which a New York Times reviewer compared her to Brigitte Bardot) and starred alongside Emmanuelle Béart in "Stolen Life". After starring in a number of drama art films, Giocante landed a part in "Blueberry", an adventure western that proved her to be equally successful in commercial projects and allowed Vahina to show her talent to a larger public.

But her major break was undoubtedly the role of Sophie in Jan Kounen's "99 Francs". One of the most controversial and provocative French films of those time, a cynical critique of modern consumer culture, this movie put Vahina into the spotlight as one of the most promising European actresses. Since then, she appeared in many films including "Almost Prince Charming", "Turf" and "30 Beats".


Vlad Ryashin
Chairman and CEO, Star Media

Vlad has been in the television industry since 1991 as a producer, writer, TV presenter and host.
2001-2006 – Chairman and CEO of Inter Channel (Ukraine)
2006-2013 – Chairman and CEO of Star Media
Today Star Media is one of the biggest TV production and distribution companies in Russia and the CIS countries, holding first place in Ukraine and in the top three in Russia.

Vlad Ryashin has produced over 300 feature films, series, animation series, documentaries, docu dramas, entertainment programs, which are being distributed to Eastern and Western Europe, China, Japan, USA, Israel and others.  At Star Media Vlad Ryashin has produced over 4,000 hours of top-rating TV programming including series, miniseries, telenovelas, animation, docudramas, entertainment shows, movies and feature films for the Russian, Ukrainian and CIS markets, many of which have won major prizes at international TV festivals. Star Media's programmes are also successfully distributed in many foreign countries including the USA, Canada, UK, Eastern and Western Europe, China, Japan, Australia, New Zealand, South East Asia, Israel and the Middle East.

Member of the Russian TV Academy.
Member of the Board of the Association of Television and Cinema Producers (Russia).
Member of the Producers Guild of Ukraine.
Member of the Producers Guild of Russia.
Member of the the Association of Producers of Ukraine.
Member of the International Academy of Television Arts&Sciences (EMMY).
Nominee and award winner of Russian and International TV and Movie awards. Winner of TEFI-2014 Award and Mediamanager-2014.
 


Willow Grylls
Executive producer, New Pictures

Willow Grylls started her career in film, working on Lynne Ramsay's Morvern Callar and Shane Meadows' A Room for Romeo Brass (2000) before moving on to produce Penny Woolcock's Mischief Night (2006). Morvern Callar went on to win a Scottish BAFTA for Best Actress in a Feature Film in 2002 as well as two British Independent Film awards and two Cannes Film Festival awards among many others.


She joined Charlie Pattinson and George Faber's Company Pictures at its inception in 1998, working initially on film in development and business affairs. Willow then became a producer and series producer for television commencing with Martina Cole's The Take (2009), starring Tom Hardy and The Runaway, starring Alan Cumming, both for Sky. The Take was nominated for an RTS Award and The Runaway was nominated for an International Emmy Award in 2010.


In October 2013, Willow joined Charlie Pattinson as an executive alongside Elaine Pyke to build up a new production slate at New Pictures. Launched in September 2013, New Pictures currently has two shows in production - The Missing and Indian Summers, a 10 hour returning series for Channel 4 and WGBH.


BAFTA and how to get there
The Academy was formed on 16 April 1947 when a group of the most eminent names in the British film production industry gathered in a room at the Hyde Park Hotel. The great film director David Lean was appointed Chairman. Their fundamental aim was "to recognise those who had contributed outstanding creative work towards the advancement of British film."
Nowadays the British Academy of Film and Television Arts supports, develops and promotes the artforms of the moving image, by identifying and rewarding excellence, inspiring practitioners and benefiting the public.
The promotion of excellence isn't something that only happens at Awards ceremonies. There is an equally powerful role that the Academy plays at its headquarters at 195 Piccadilly and across its nations and regions, in cinemas, schools and communities in the UK and US.
BAFTA's full address is...
195 Piccadilly, London W1J 9LN.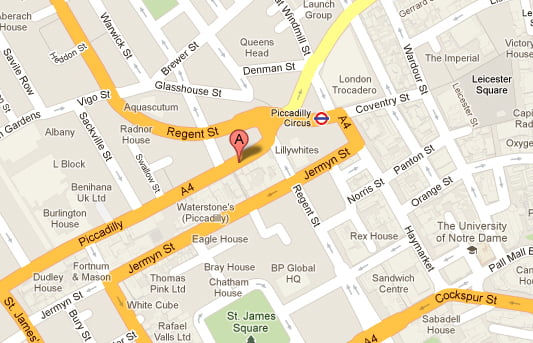 The nearest tube stations are Piccadilly Circus and Green Park.
Click here to plan your journey to BAFTA on public transport.
Travelling to BAFTA by road is inadvisable as there is limited parking available nearby. Parking meters are on Sackville St., Jermyn St. and St. James's Sq. The nearest NCP is on Brewer St.

Le Meridien Piccadilly is delighted to offer special group rates for Content London 2014 delegates on 18-21 November 2014. Click here for more information.