The Content London Drama Series Pitch 2023, which offers a £30,000 marketing prize for the winner, with shortlisted projects showcased to the global coproduction community during the three-day event, has opened forentries, with special categories for African and Indian projects this year.
The Pitch is open to early stage scripted drama and comedy series fromestablished producers and distributors looking for international finance to close the gap.
The competition is open to producers from any territory, with up to 15 projects shortlisted and selected to present a live pitch to the internationalbusiness at Content London on November 28.
This year two special sub categories will be open to projects from the fast-developing Africa and India markets, with at least two entries from each ofthese territories guaranteed a place in the London final.
Each of the finalists will be profiled by C21 during the event and interviews about the projects will be published online and in the Content London Dailies.
They will also be invited to a networking event during Content London to meet with interested parties.
The winning pitch will be announced on November 30 at Content Londonand will receive a marketing package through C21Media worth £30,000 to support development and pre-sales promotion of the show.
The deadline for entries is 6 October 2023.
Successful submissions will be notified if they have been selected to pitch on October 27.
Entrants should note the country of origin of each production at entry stage.
The pitch provides a high-visibility opportunity for companies aiming to useContent London and its relationship with C21Media.net as a marketingplatform to release new series.
For further information email [email protected].
Drama Series Pitch Finalists: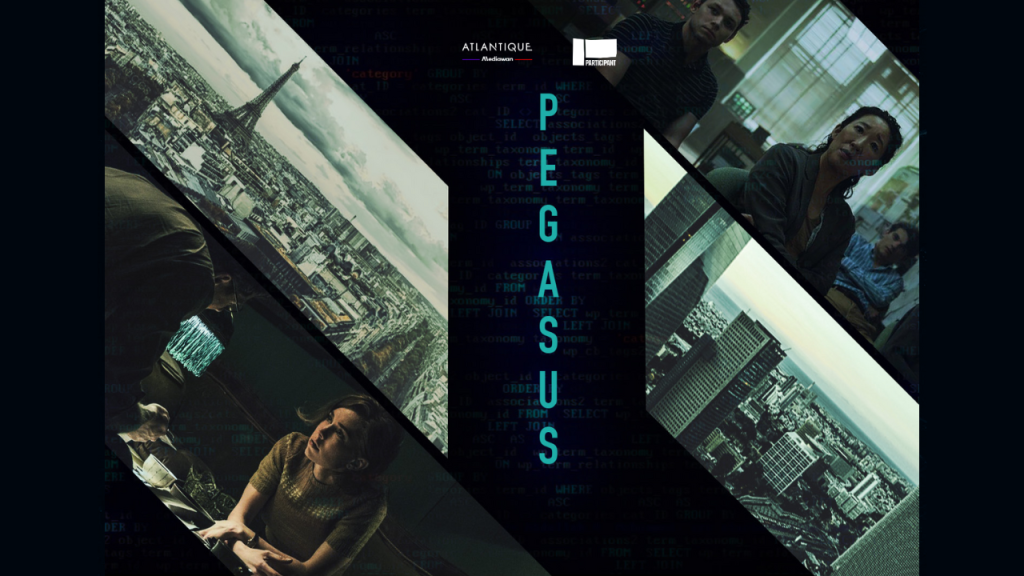 Based on the nonfiction book Pegasus: How a Spy in Your Pocket Threatens the End of Privacy, Dignity, and Democracy written by Laurent Richard, Sandrine Rigaud, and Mark Zwonitzer. Pegasus tells the story of the collaboration of more than forty investigative journalists from seventeen media organizations around the world. Coordinated by Forbidden Stories, the Pegasus Project revealed how a single private corporation had made it possible for dozens of governments around the world to conduct warrantless cyber surveillance on thousands of unsuspecting private citizens, government officials, activists and journalists by capturing control of their own mobile phones. Among them, the fiancée of the murdered Saudi columnist Jamal Khashoggi but also journalists in Mexico, members of the French government, relatives of princess Latifa.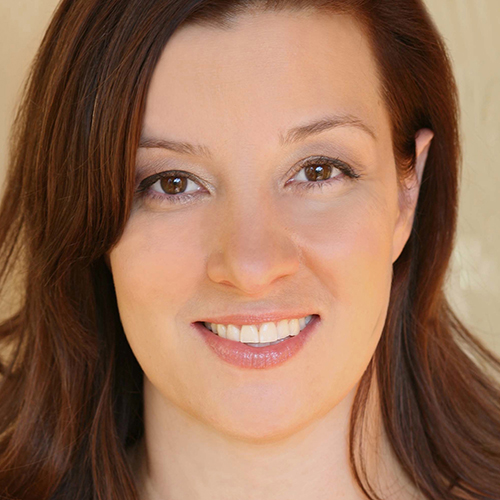 In her role as Executive Vice President of Global Television for Participant, Miura Kite oversees Participant's narrative television slate by identifying, developing, packaging and executive producing high-end properties for premium cable, digital and emerging platforms. At Participant, she helped develop Ava DuVernay's limited drama series When They See Us for Netflix, and Executive Produced two seasons of Noughts + Crosses for BBC1 and the docuseries Keep Sweet: Pray and Obey for Netflix. Current projects include Interior Chinatown set up at Hulu and other shows in development at FX, Netflix, AMC and Sky UK.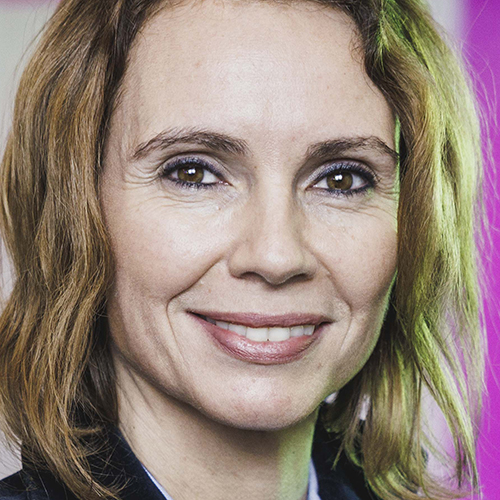 Nathalie Perus is General Manager of Atlantique Productions. She brings 20 years of experience in TV content and international co-productions, first as a TV executive, then as a producer and writer in France and the US. Based in New York from 2015 to 2021, she founded the professional organization French in Motion and the transatlantic co-production program US & French Connection. As a producer and writer, she collaborated with multiple companies among which Europa Corp TV, Dynamic Television, Son & Lumiere, etc..
Thriller 10x60 returnable
WRITER, DIRECTOR, PRODUCERS
Commissions from Europe, the Middle East and South America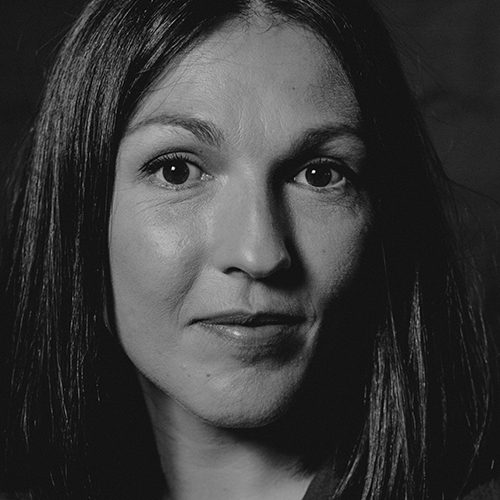 Co-founder of Nagvlug Films. Zandré has produced multiple award winning scripted shows and films one of which was selected as South Africa's official entry to the 94th Academy Awards. In her career she has produced two theatrical feature films, fourteen made for TV Films, four short films and thirteen television series (some series had multiple seasons) that where all fully commissioned.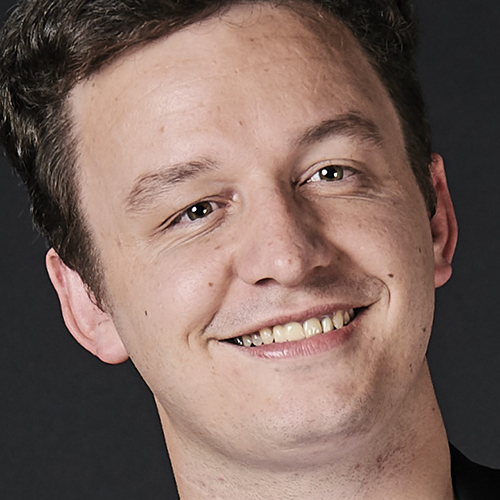 As a writer/director, BOY UNDER WATER is Nico Scheeper's third long-form TV project. He wrote and directed all 8 episodes his my most recent crime series, DONKERBOS, for Showmax in South Africa. The series was selected to the 2023 Berlinale Series Selects and was nominated for 7 South African Film and Television Awards.
WRITER, DIRECTOR, PRODUCERS
Nico Scheepers, Writer/Director. Zandré Coetzer, Producer. Chanél Muller, Writer/Producer.

Letter of intent from M-net
We are looking for a broadcast partner, presales and international distribution.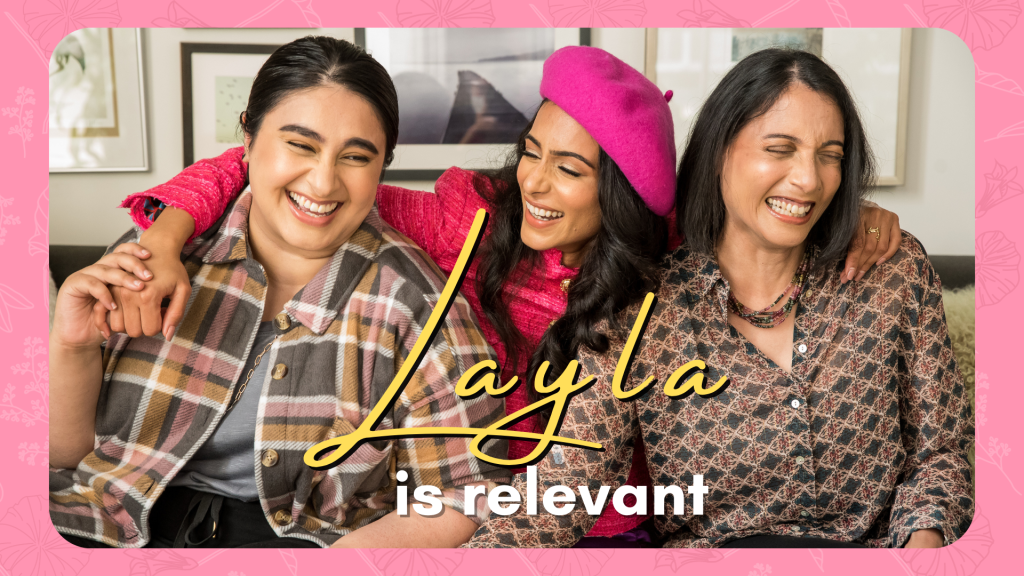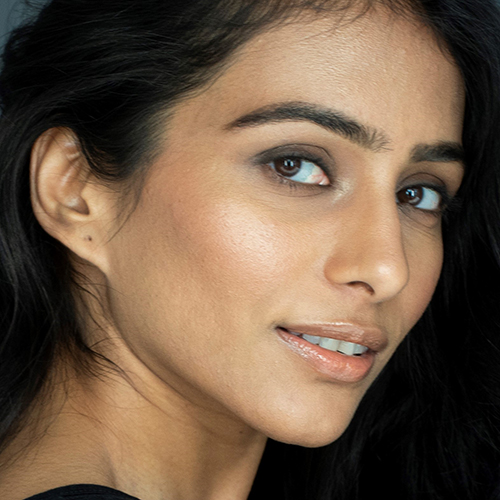 Actress, writer and filmaker
Model-turned-actress, writer, and filmmaker, Shreya Patel is the honoree of Forbes Under 30, Top 100 Most Powerful Women of Canada to name a few. She's the leading actress in Strangers In A Room, Vivid, and The Intersection. Her debut documentary, 'Girl Up', about domestic human trafficking was partnered with Toronto International Film Festival and Civic Action Summit. Her music video directorial, Freedom Dance, has over 1.2 million views on YouTube. During COVID, she gathered 66 countries and made a documentary called Unity- #LOVESPREADS Faster Than Virus showcasing the plight of the human spirit. Currently, she is working on the slate of Window Dreams Production.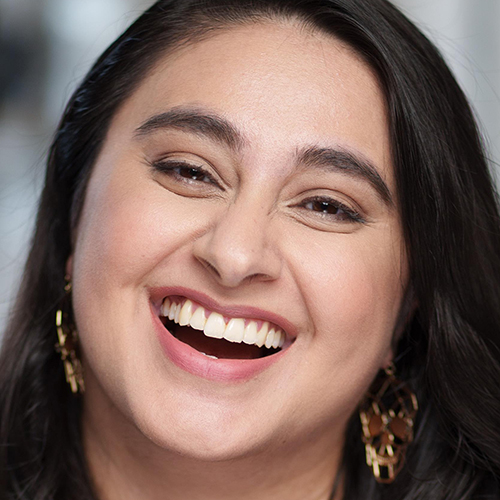 Comedian, writer, actor, producer
Rabiya Mansoor (she/they) is a Pakistani-Calgarian comedian, writer, actor, producer, and recovering lawyer. She's written on shows like DINO RANCH and STRAWBERRY SHORTCAKE: BERRY IN THE BIG CITY and is a graduate of the Respectability Entertainment Lab and Break the Room's Muslim Episodic Lab. She's in development and post-production on a slate of projects supported by CMF, IPF, Bell Fund, Telus Fund, OntarioCreates, Canada Council for the Arts, Ontario Arts Council, Toronto Arts Council, and the Sketch Comedy Project Fund. Their co-created digital series centering mental health, GET UP AISHA, is coming soon to CBC Gem.
WRITER, DIRECTOR, PRODUCERS
Rabiya Mansoor, Writer/Producer. Shreya Patel, Writer/Producer.
Window Dreams Productions Inc.
Coproduction partners and funding, commissions for UK, India, Canada, global commissioning, other pre-sales.
Window Dreams Productions is focused on impact driven stories centering and uplifting underrepresented storytellers. Our leadership has a history of producing tv series, documentaries, music videos, web series and more. The goal of WDP is to give BIPOC creators the tools to become their own producers and proverbially send the ladder down to uplift other marginalized voices. A member of the CMPA and the CFC Fifth Wave Lab (Cohort 4). Credits include: Get Up Aisha (CBC Gem), Unibrow (ReelAsian), Freedom Dance (as seen in Rolling Stone India), Unity (Munich International Film Festival), and Girl Up (TIFF x Civic Action).
WRITER, DIRECTOR, PRODUCERS
Writers Jemina Jokisalo, Markus Laitinen

In development with Nelonen

Distribution partner and funding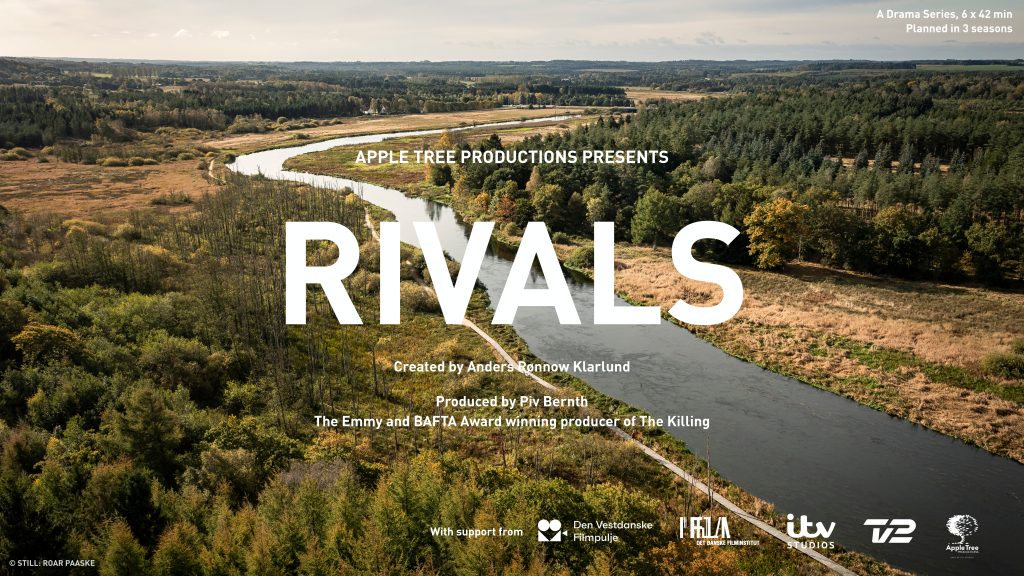 In Danish town Elvenspring, the river was straightened out a hundred years ago to feed a power plant, at great cost to the environment.
Municipal biologist Karin Felder, married to Frederik and mother of five, is fighting to return the river to its original course, reversing the negative effects on fish- and wildlife.
When Frederik suddenly dies, Karin is left alone with their children, constantly fighting for the future of nature, and with suspicions about foul play between her husband and his brother, industry magnate Jarl, who opposes the river project.
At the same time, local news reporter Robert is digging in to why his family history has been purposely obscured from Elvenspring.
A hundred-year-old body emerges from the water, putting Karin's work at risk, jeopardizing the safety of her family, and setting Jarl and Robert on a collision course.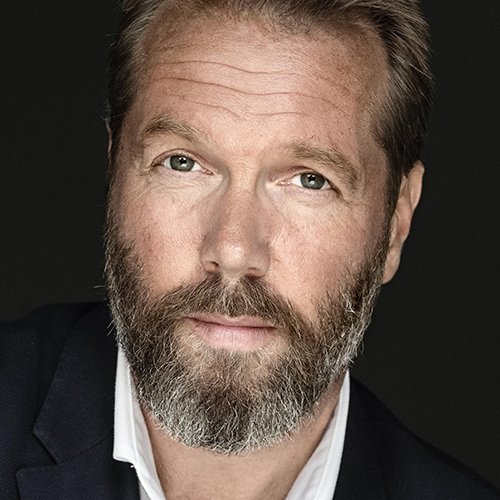 Anders Rønnow Klarlund has made feature films and TV series as a writer and director for more than 25 years. In recent years, he has achieved domestic and international acclaim as creator of the TV series White Sands (2021) as well as the thriller Loving Adults (2022), which is the most viewed foreign language movie ever on Netflix. Since 2010, Klarlund has published 7 crime novels with a writing partner under the pseudonym A.J. Kazinski. Their books have been published in 26 countries.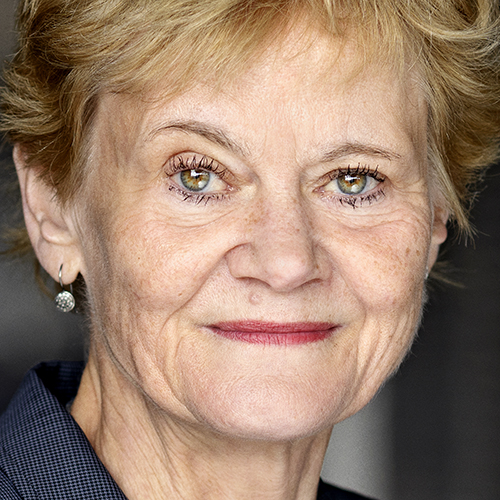 Piv Bernth is responsible for some of the biggest Danish TV series successes in the last 25 years. From 1998 she worked at the Danish Broadcasting Corporation, DR, producing the Emmy Award-winning Nikolaj and Julie and the internationally acclaimed and BAFTA-winning The Killing. In 2012, Piv was made head of DR Drama, which under her auspices produced Borgen, The Legacy, Follow the Money and Rides Upon the Storm. In 2017, Piv founded the production company Apple Tree Productions along with Lars Hermann, which is behind Baby Fever (Netflix) and the award-winning series Blackwater (SVT) and Chorus Girls (TV 2).
WRITER, DIRECTOR, PRODUCERS
Creator: Anders Rønnow Klarlund, Producer: Piv Bernth, Executive Producer: Lars Hermann, Director: Hans Fabian Wullenweber
TV 2 Denmark, ITV Studios, The National Danish Film Institute and the West Danish Film Fund.
Co-production partners and pre-sales.
Apple Tree Productions is a Danish and Swedish production company, developing and producing high quality drama series. The company was founded by Piv Bernth and Lars Hermann in 2017 with ITV Studios as partner. Apple Tree is behind international successes like Baby Fever for Netflix, Blackwater for SVT (Best Series Award in International Panorama, Series Mania, Best Mini-series at Prix Europa, Best Television Drama Award at Krystallen and Best Nordic Series at THIS Series), One of the Boys for Viaplay and Chorus Girls for TV 2 (Golden Nymph Award for Best Actress at Monto-Carlo and Best Mini-Series at THIS Series).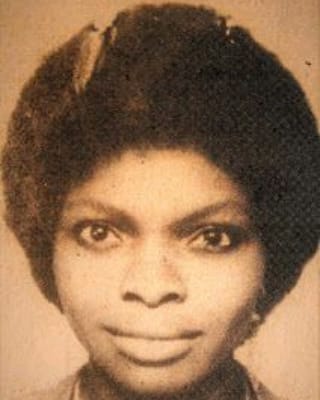 In 1985, amid the violent political fight against the decadent drug trade and political war in Nigeria, a naïve unknown drug smuggler, Gloria, is forced to choose between finding her husband's killer and exposing the number one drug kingpin in Nigeria, after getting busted on a drug trafficking trip
out of the country. Through her journey she discovers a world of betrayal and deception while realising that the good guys never win in the real world.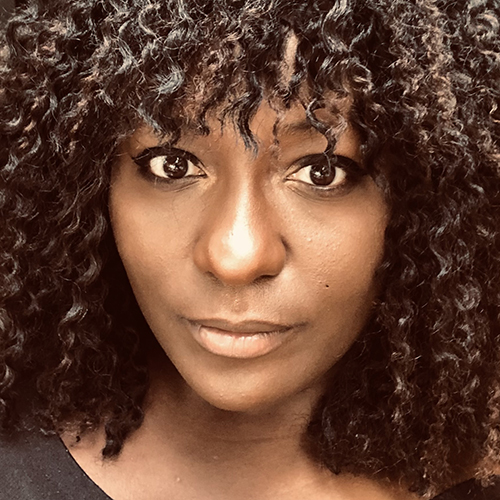 Film director, writer, producer
Adesua Okosun is a Nigeria American film director, writer and producer, developing a world-class reputation for thought provoking storytelling. Adesua specializes in creating deeply moving projects that push the boundaries of everyday stories within African communities. Adesua is the Co-Founder of Blackverse Studios, a film and creative production company that challenges the established and celebrates the uncommon stories in West Africa. To date, Blackverse Studios has worked on projects in a growing list of countries such as Ghana, Ivory Coast, Senegal, Kenya, Guinea, Sierra Leone, Nigeria, Cuba, Bangkok, Germany, the US. Headquartered in Lagos Nigeria.
Adesua made her directorial debut with "Contact" a fictional movie made in partnership with the NBA All star. She also premiered her documentary series "The Otherside", based on years of research gathered through her travels all over the African continent at the Berlinale film festival in 2020.
She also finished two amazing projects with Netflix focusing on the Covid crisis in Nigeria and a short film for Netflix that aired at the Oscars in 2021. She has worked on projects with Kanye West, Mars Galaxy, Metaverse and the V&A museum in London
WRITER, DIRECTOR, PRODUCERS
Co-production partnership and funding
Blackverse Studios is culturally conscious film production house, dedicated to creating content that challenges the established and celebrates the uncommon. We are a film, commercial production and creative services company. Rooted in Lagos, Nigeria, our Production team branches out to USA, France, Senegal, Ivory Coast and Kenya.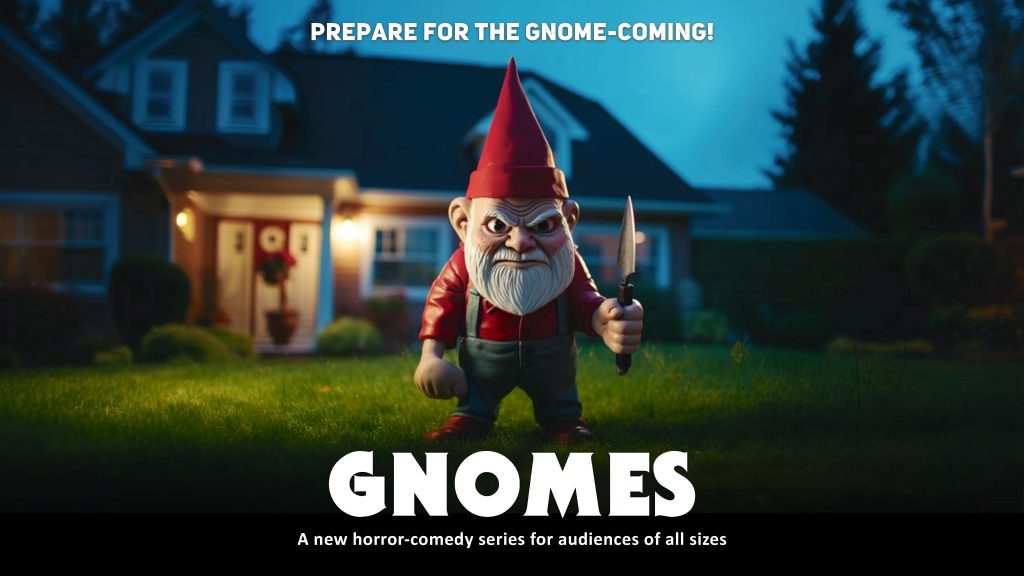 GNOMES is a hilarious, genre-bending, comedy-horror series with a lot of heart -
combining the creature mayhem of Gremlins with the character-driven comedy (and bloodiness!) of Hot Fuzz. Set in the sleepy small town of Nompton, it follows a group of local police officers who must fight to save their home when an army of demonic, blood-thirsty Garden Gnomes awaken and start terrorising their peaceful community.
Filmmaker, producer and director
Comedy-horror / 6 x 30 mins
WRITER, DIRECTOR, PRODUCERS
Producers: John Molloy, Richard Kelly, Joel Kohn. Writer: Tegan Higginbotham

Pre-sale, gap funding, international network or streaming partner
Producer Anni Faurbye Fernandez is Nevis' CEO. Anni has a wealth of producing and financing experience from her time as producer and CEO at Swedish prod co Yellowbird, where her producing credits include Occupied, Rebecka Martinsson, Wallander and The Girl with the Dragon Tattoo trilogy. At Cinenord, Anni produced Wisting and Atlantic Crossing.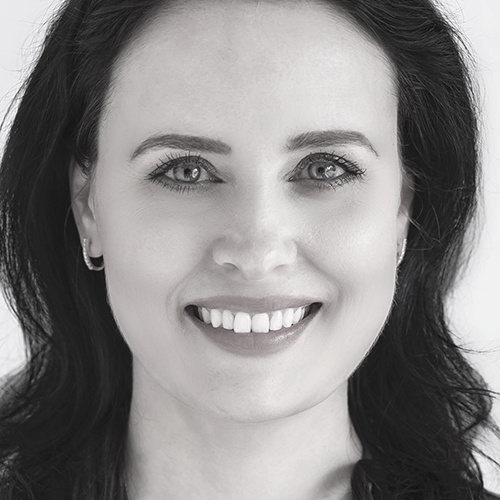 Cindy Hanson is a creative producer with a strong development and production track record in the British, Irish and Scandinavian industry. Script editing credits during her years in-house at BBC Drama include Waking the Dead, Silent Witness, Occupation and Five Minutes of Heaven. As a development executive at Cinenord, Cindy produced hugely successful shows such as Wisting and Atlantic Crossing.
WRITER, DIRECTOR, PRODUCERS
Christoffer Örnfelt, Mikkel Bak Sørensen (writers), Anni Faurbye Fernandez, Cindy Hanson and Moa Westeson (producers)

Creative Europe Media. International distributors are Federation and Nordisk Film Distribution
We would like to attach a European or North American broadcaster or streamer.
NEVIS Productions (est 2020) is an independent production company with offices in Copenhagen and Stockholm, run by its female founders and vastly experienced producers Anni Faurbye Fernandez (Danish), Cindy Hanson (Norwegian) and Moa Westeson (Swedish). Nevis is backed by UK production company NEVISION. We aim to be a Nordic powerhouse that creates commercially successful, critically acclaimed storytelling of premium quality for local and international TV and theatrical markets. Nevis has produced the Danish drama series Nordland' 99 for DR and NRK and an upcoming feature film about the Swedish pop band Gyllene Tider to premiere Summer 2024.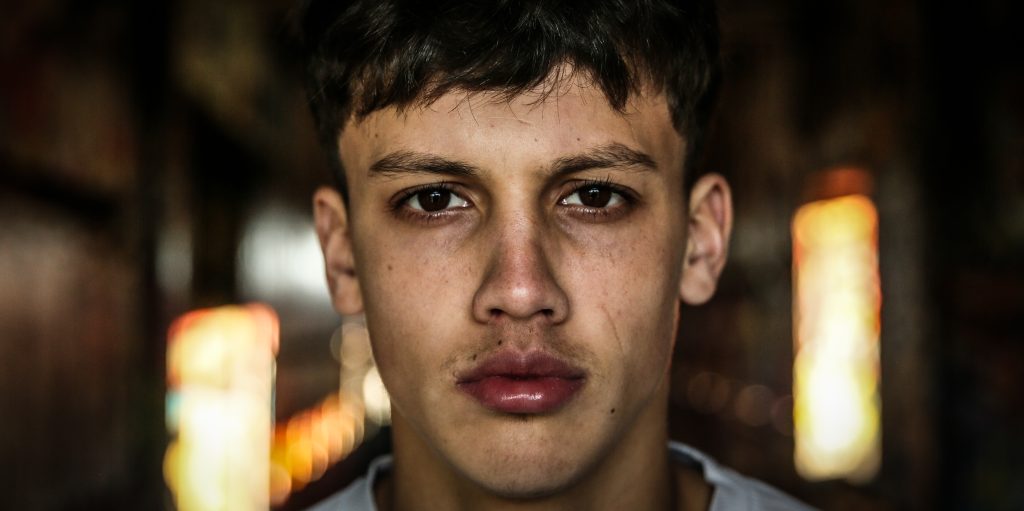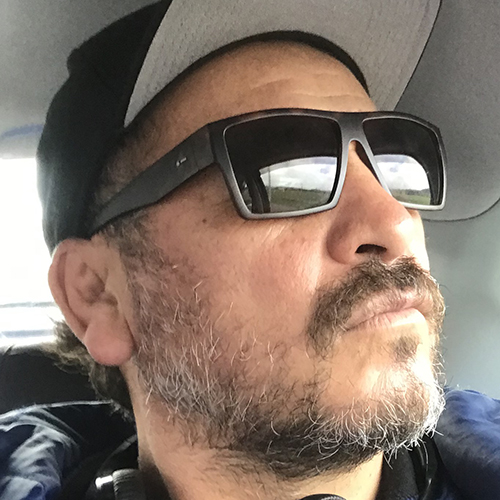 Julian Arahanga is a multi-talented story teller known for his acting in Once Were Warriors, Broken English and The Matrix. He has produced award winning films and is the creator of the ground breaking reality series Songs from the Inside filmed inside New Zealand prisons. Julian was the head writer and show runner of the period comedy-drama Colonial Combat, and was director of the series Tongue Tied and It Takes a Village. This year he has produced the feature documentary River of Freedom and is executive producer of the feature film Koka. Julian is the head writer and creator of I Am Maui.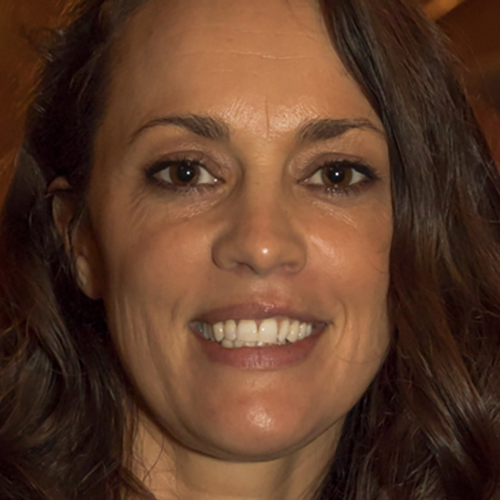 Becs Arahanga is a remarkable talent who has burst onto the film and television scene as a writer/director with a uniquely authentic voice. Making three films in two years, she has wowed people, touched their hearts, and had them slapping their thighs with unbridled laughter. Becs has an instinctual knack for story, comedy, and a strong understanding of the human condition. Her credits include the multi-award-winning feature film 'Vai' the indigenous short film epic Hinekura, Laundry and Kairakau. She is the protégé of Lee Tamahori and was 2nd unit director on his latest film The Convert'.
WRITER, DIRECTOR, PRODUCERS
Writer Julian Arahanga, Director Peter Burger, Producers Jared Connon, Julian Arahanga, Nicole Horan

Equity investment / Coproduction / Distribution
Awa Films is an independent production company based in Wellington New Zealand. We tell bold character driven stories with locally authentic voices that resonate with global audiences. The company is founded by Julian and Becs Arahanga a husband and wife duo that are among the leading voices in the New Zealand production scene. Our content development and creation spans genres and formats from dramatic features, feature documentaries, dramatic and comedy series and factual series. We engage industry creatives of the highest calibre from New Zealand's wealth of professional talent.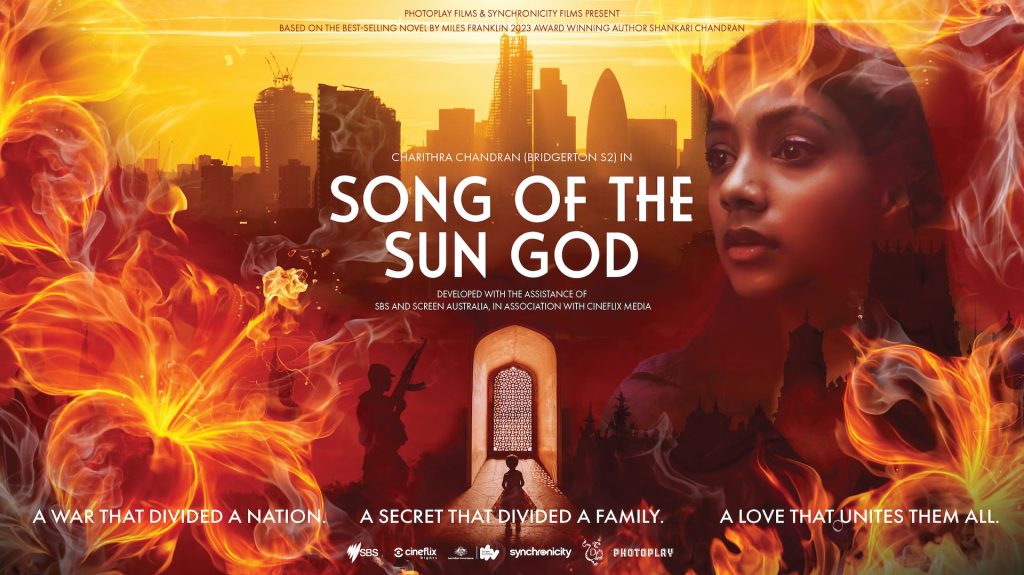 KAREN RADZYNER joined Photoplay Films as Executive Producer and Head of Development in early 2022. Previously a commissioning editor at SBS where she commissioned several award-winning digital series. In 2023 she released two series she produced – multi-award-winning SBS Digital Original Appetite, which launched in Competition at CanneSeries and ABC ME's The Disposables, which premiered at the inaugural SXSW Sydney. Previously she produced multi-award-winning TV mini-series – ABC's Paper Giants and Nine's Two Twisted; as well as indie feature, Being Venice, before a decade in development and finance roles at Scott Free London, SBS, Screen Australia and Screen NSW.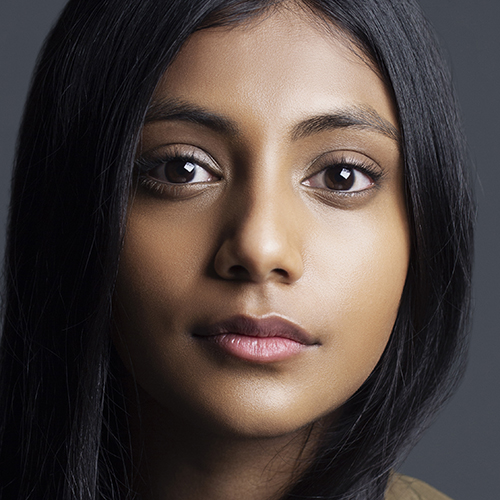 Lead actress, associate producer
CHARITHRA CHANDRAN is an actor, producer and activist, best known for her performances in Netflix's Bridgerton and will soon be seen in Prime Video's How to Date Billy Walsh. She is currently in development on the TV adaptation of Song of the Sun God for which she also serves as an associate producer. Chandran is also the newest global ambassador for Room to Read, a charity committed to improving literacy and gender equality across Asia and Africa. Fluent in three languages and a graduate of University of Oxford, Charithra currently resides in London.
Scripted Drama / 6 x 1 hour / Emotional thriller
WRITER, DIRECTOR, PRODUCERS
Producers Claire Mundell, Karen Radzyner, Shankari Chandran, Charithra Chandran, Olivia Hetreed; Lead writer Olivia Hetreed

Cineflix Media (distribution and development); SBS (development); Screen Australia; Screen NSW

UK commission, Indian commission or pre-sale, other pre-sales; or global commission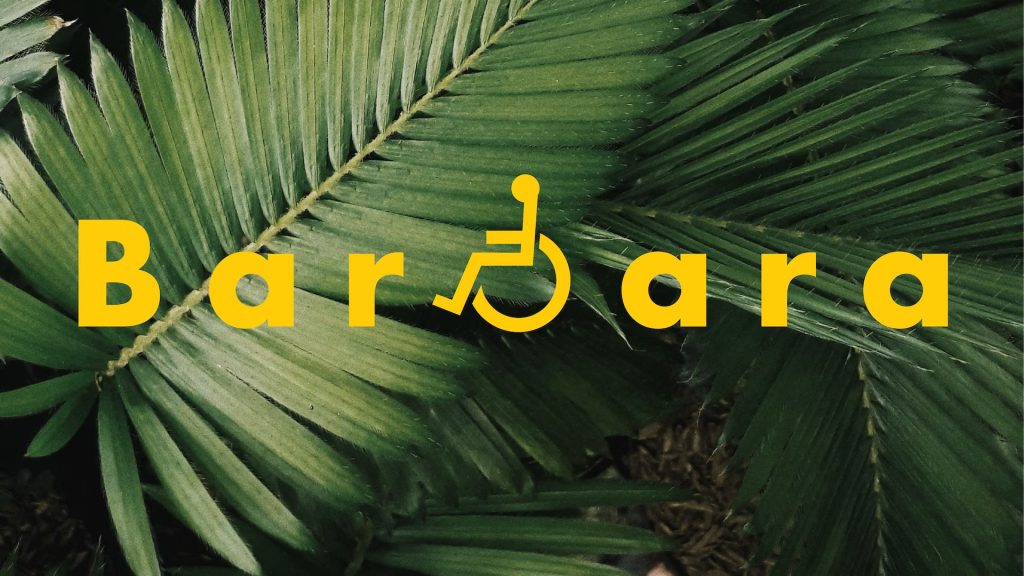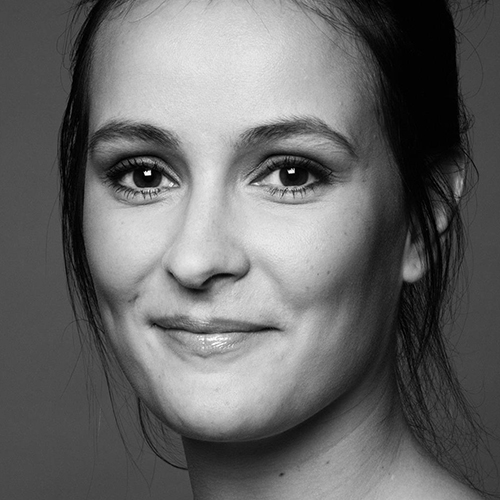 Tinna Proppé is an established producer having worked in the industry since 2009 with multiple titles under her belt, such as the TV series Sisterhood, co-commissioned by Síminn and Viaplay and distributed worldwide by NBC Universal, the international feature film Operation Napoleon, co-produced by ZDF Germany and distributed worldwide by Beta Cinema and Magnolia in USA as well as the TV series The Minister and Stella Blomkvist. Furthermore she has taken part in developing and producing projects that have received recognition and awards such as, the NFTVF script award at Gothenburg Film Festival, best pitch at C21, Best TV series at Series Mania and multiple Edda Awards to name a few.
Director and screenwriter
Haukur Björgvinsson is a director and screenwriter whose passion is occult, weird and sci-fi stories mixed with dramas and thrillers. His work has screened at festivals like Raindance, Nordisk Panorama, Pöff Shorts - Tallinn Black Nights and Santa Barbara. He won the Icelandic academy award for his short film Heartless and received a VIMEO STAFF PICK as well. For film and television Haukur is repped by David Gardner at Artists First. For commercials, Haukur is repped by Scott Pugnetti at Equals Management .
WRITER, DIRECTOR, PRODUCERS
Haukur Björgvinsson (writer, director) - Tinna Proppé (producer)

Stöð 2/Channel 2 (local broadcaster)

Co-production partners and distributors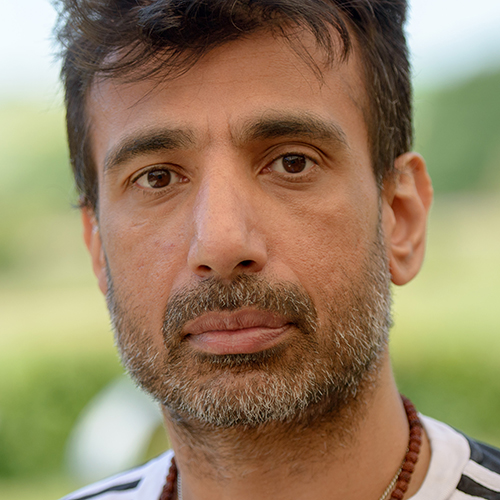 Jivi is a writer of drama and comedy a working class man of Indian heritage from Birmingham. Jivi is just putting the finishing touches to his directorial debut the feature documentary film Whiteballed. He is also in production of season 1 of his animation series The Shrink Show.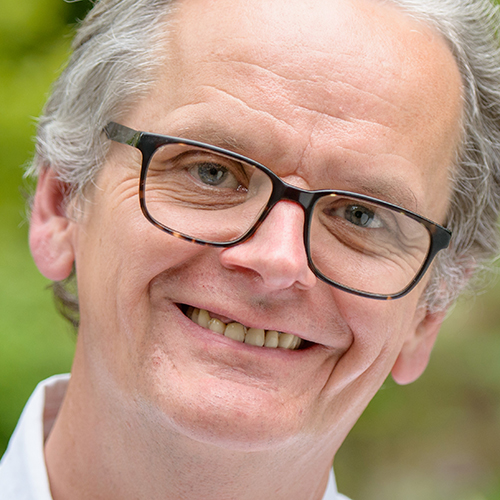 As a director of television dramas, features films and documentary features, David Evans is a RTS award winner and Emmy and BAFTA nominee. Best known for Downton Abbey and Unforgiven, David has most recently been the series director of Domina
WRITER, DIRECTOR, PRODUCERS
Writer Jivi Singh, Director David Evans, Producer Nick Pitt

Co-production partners and funding