Click the arrows to the right to expand the player →
C21FM: Turn On, Tune In, Chill Out: C21FM is the content community's radio station, streaming a mix of music, news and interviews 24/7 that put the global business in perspective. Tune in at 10am BST every day for a new block of programming, which is repeated throughout the day. On Fridays we repeat all of the interviews and music we've played during the week, and this block runs across the weekend. Pop out the player on the left and stream the station from your desktop. You can find us on iPhone and Android through the app stores. Please connect with us on Twitter, Facebook and LinkedIn. Our hashtag is #C21FM. You can also get in touch by emailing [email protected].
---
TODAY ON C21FM
Today we hear from James Burstall, CEO of Argonon Group; Liz Layton, exec producer at the company's New York-based produco Leopard USA; and Tom Porter, director of programmes at its UK outfit BriteSpark Films, about continuing to produce and win commissions during the pandemic; plus Cricko Akander, exec producer of Strix Sweden format The Farm and Adam Barth, commercial director of distributor NENT Studios UK, discuss making the reality show under Covid-19 restrictions.
---
THIS WEEK ON C21FM
This week we heard from Vanessa Shapiro, CEO of Nicely Entertainment; Ruth Fielding, joint-MD of Lupus Films; and Michael Rose, joint MD of Magic Light Pictures, all discussing why holiday programming remains a fixture of the calendar and why, for those that offer up Christmas-themed movies and specials, it's business more or less as usual right now. We heard from Adeel Amini, freelance producer and founder of The TV Mindset, a new industry initiative that aims to provide professional and peer support for freelancers; Max Alexander, CEO of Secret Cinema, the entertainment company that specialises in immersive film and television events; and Jonathan Jones, MD of production studio Ember, which has just delivered a natural history show with a unique twist to Netflix. We also heard from Mira Nair, director of BBC1's adaptation of Vikram Seth's A Suitable Boy about making her TV debut and finishing the series as the coronavirus pandemic hit; Good Gate Media head of production John Giwa-Amu discussed the company's new interactive romantic comedy, filmed during lockdown; and Asif Sheikh, CEO of Kenya-based A24 Media, talked about the launch of the firm's new factual-focused streaming service Yebo.
---
PREVIOUSLY ON C21FM
27 July-31 July, 2020
We heard from Krishnendu Majumdar, co-founder of UK independent producer Me+You Productions and the recently appointed Bafta chairman, about this year's Bafta Television Awards, taking place online for the first time tomorrow as a result of the pandemic; and Jane Root, founder and CEO of transatlantic factual specialist Nutopia, about new HBO Max series A World of Calm, based on the popular relaxation app, and continuing production on other high-profile shows despite international travel restrictions. This week we also heard from Lucia Puenzo, showrunner of Amazon's first Chilean original drama La Jauría, and Christian Vesper, executive VP and creative director of global drama at Fremantle, which coproduced the series; Bashir Salahuddin and Diallo Riddle, co-creators of Sherman's Showcase talk about their music-themed sketch show's move to AMC; and Aron Levitz, head of Wattpad Studios, discusses the trends the Canada-based digital storytelling platform has observed during the pandemic. This week we heard from Elly Vervloet, international drama executive at VRT in Belgium, about her work with the European Broadcasting Union on The Drama Initiative; Helen Perquy, co-founder at Jonnydepony, which was developing a drama set after a pandemic before Covid-19 hit; and Simon Crawford Collins, MD of Slim Film + Television, on returning to production in New Zealand in September. We heard from Helion Partners M&A advisor Tom Manwaring about the deal he recently brokered that saw Sony acquire UK indie Eleven, the firm behind hit Netflix series Sex Education; Kevin Levy, exec VP of programme planning, scheduling and acquisitions at The CW, details the US net's pandemic response; and Patrick Wimp, creator of web series Brothers from the Suburbs, discusses Hollywood's reaction to the Black Lives Matter movement.
6 July-10 July, 2020
This week we heard from Natalija Gorščak, director of TV at RTV in Slovenia, about how the country is restarting production; Catherine Alvaresse, director of documentaries at France Télévisions, about its renewed focus on documentary; and Fiorenza Cella, president of Free Dolphin Entertainment, about the rise and rise of the TV movie. Fiona Francombe, director of The Bottle Yard Studios, home to dramas including Poldark and The Trial of Christine Keeler, spoke about the steps the UK facility is taking to reopen, while Pernel Media president Samuel Kissous discussed the challenges of making France Télévisions' historical re-enactment docuseries The Real War of Thrones under social distancing restrictions. We heard from TV2's Mette Kühnell Petersen about how the Danish pubcaster has adapted to the absence of live sports and has increased emphasis on documentaries, while historian Bettany Hughes and SandStone Global's Ruth Sessions talked about completing their latest series for the UK's Channel 5 during lockdown. We also heard from Nisha Parti, co-author of an open letter by a group of women of colour working in the UK TV industry inspired by a similar effort in the US to tackle institutional racism, and Bunmi Akintonwa, head of Little Black Book Co and founding member of DiversifyTV, about the lessons the business can learn from the Black Lives Matter movement.
29 June-3 July, 2020
In the C21FM Weekly Review Show, which runs between 10am on Friday July 3 and 10am on Monday July 6, we play highlights from a great week on the station. Tune in for a mix of music, news and interviews that put the global content business in perspective.
This week on C21FM, we heard from Critical Content president Jennifer Daly about how the pandemic has given rise to innovation in A-lister-led non-scripted shows shot from home and PBS VP of programming and development Bill Gardner on the coronavirus crisis, the Black Lives Matter movement and the forthcoming US election.
We also talked to Wheelhouse Entertainment CEO Brent Montgomery about how the unscripted business is facing its own reality check as a result of the coronavirus pandemic and Black Lives Matter movement, while StarzPlay exec VP of international digital networks Superna Kalle discussed how the streamer has been affected by the Covid-19 crisis.
The C21FM Weekly Review Show also includes this week's interviews with France Télévisions head of factual, international copros and acquisitions Caroline Béhar on the challenges and opportunities opening up for documentaries at the pubcaster as a result of the lockdown and Children's Media Conference editorial director Greg Childs about this year's virtual event.
Rounding out this week's C21FM interviews are Jon Thoday, co-executive chairman of Avalon; Chris Knight, president and CEO of Gusto Worldwide Media; and Katie Neff, senior VP of development at High Noon Entertainment.
All of this, together with a mix of music to keep you sane. Thanks for listening.
---
PREVIOUSLY ON C21FM
22 June-26 June, 2020
On C21FM this week we heard from SVT's Axel Arno about the ups and downs of online festivals as the digital version of Sunnyside of the Doc took place this week, and from the Eurovision Song Contest's new exec supervisor, Martin Österdahl, about how he plans to future-proof the event, which was cancelled this year for the first time in its history due to the coronavirus pandemic.
We also talked to Arte France's Mark Edwards about how the broadcaster is navigating life without physical industry events and about forthcoming projects on the pandemic, Donald Trump and Boris Johnson. Plus we heard from director Claire McCarthy and Fremantle's Christian Vesper on why new BBC series The Luminaries is the perfect escapist drama for viewers tiring of lockdown.
The C21FM Weekly Review Show also includes this week's interviews with UKTV CEO Marcus Arthur about his first year atop the BBC Studios-owned broadcaster, the impact of Covid-19 and the recent decision to remove an episode of Fawlty Towers from its streaming service. In addition, Screen Queensland CEO Kylie Munnich reveals how the Australian state is returning to production and the opportunities for overseas companies.
Rounding out this week's C21FM interviews are Jorge Franzini, director of content and development at US-based factual streamer CuriosityStream; DC Cassidy, founder of Diamond Entertainment, which claims to be the first black-led animation company in Hollywood; and Berna Levin, creative director at Yellow Bird UK.
All of this, together with a mix of music to keep you sane. Thanks for listening.
---
15 June-19 June, 2020
On C21FM this week, we heard from UKTV CEO
Marcus Arthur
about his first year atop the BBC Studios-owned broadcaster, the impact of Covid-19 and recent decision to remove an episode of Fawlty Towers from its streaming service, plus Screen Queensland CEO
Kylie Munnich
on how the Australian state is returning to production and the opportunities for overseas companies.Arte France's
Mark Edwards
revealed how the broadcaster is navigating life without physical industry events and discussed forthcoming projects on the Covid-19 pandemic, Donald Trump and Boris Johnson; plus director
Claire McCarthy
and Fremantle's
Christian Vesper
explained why new BBC drama The Luminaries is the perfect escapist drama for viewers tiring of lockdown.
We also heard from SVT's Axel Arno about the ups and downs of online festivals as the digital version of Sunnyside of the Doc gets underway, and the Eurovision Song Contest's new executive supervisor, Martin Österdahl, about how he plans to future-proof the event, which was cancelled this year for the first time in its history due to the coronavirus pandemic.
---
8 June-12 June, 2020
On C21FM this week we heard from Roughcut TV's
Ash Atalla
how Covid-19 has affected comedy development and why Netflix and the BBC were right to remove Little Britain; Channel 5's
Emma Westcott
on the UK broadcaster's response to the pandemic and a new lockdown series; and Kartoon Channel's
Caroline Tyre
on how the situation brought forward the launch of the new children's network.We also talked to Scorpion TV CEO and Diversify TV founding member
David Cornwall
, Woodcut Media creative director
Derren Lawford
and Three Tables Productions co-founder
David Chikwe
, who discussed racial representation within the TV industry and what needs to be done to improve the situation.
The C21FM Weekly Review Show also includes this week's interviews with Kevin Loader and Simon Bowles from the team behind the BBC's new version of Alan Bennett's Talking Heads, commissioned and filmed under lockdown; and the creators of Belgian lockdown sports format The Container Cup, shot inside a shipping container.
Rounding out this week's C21FM interviews are Canadian Media Producers Association president and CEO Reynolds Mastin, who discussed how the Canuck content business is getting back to work, and British Film Commission CEO Adrian Wootton, who considered how the UK will follow suit.
All of this, together with a mix of music to keep you sane. Thanks for listening.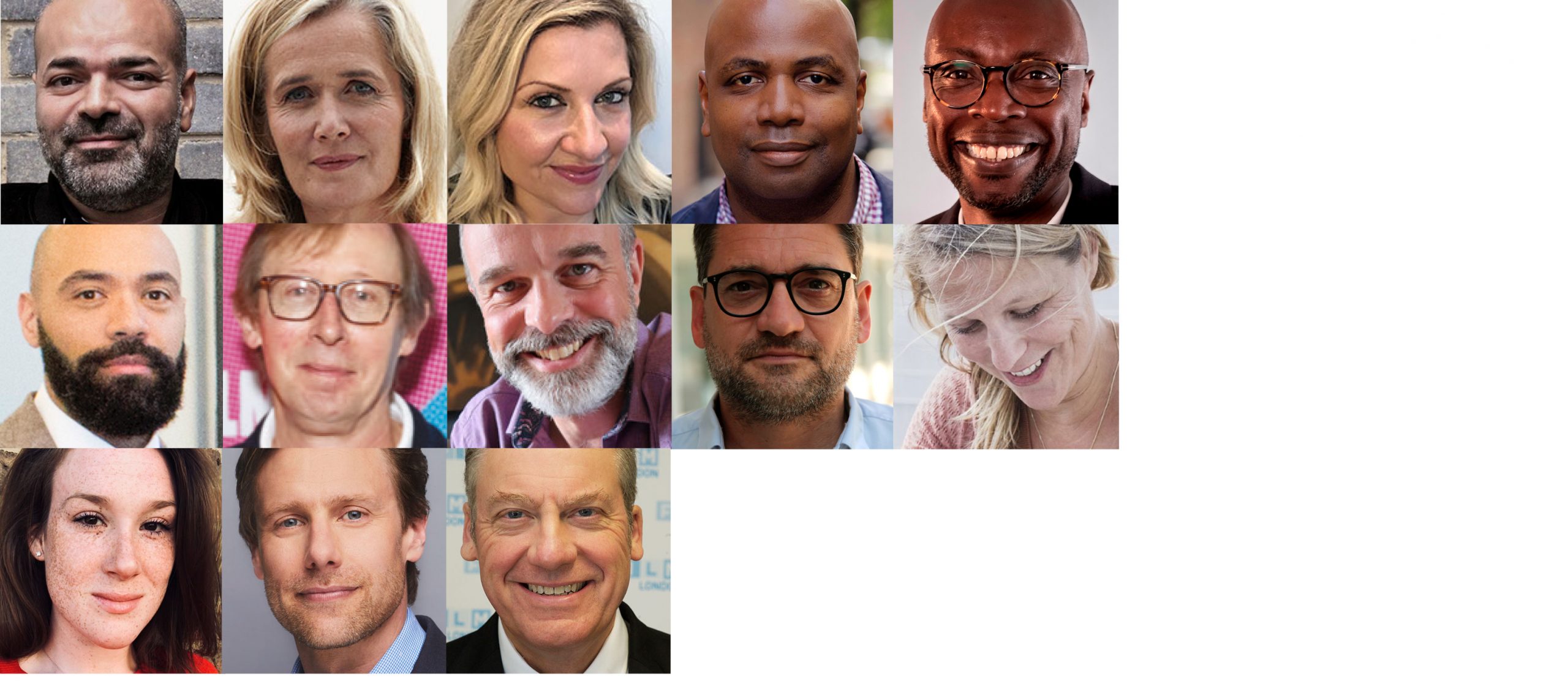 ---
1 June-5 June, 2020
On C21FM this week we heard from Rob Swartz at Reelz about how the US cablenet is working through the pandemic; Enders Analysis' Gill Hind on the impact of a tanking ad market and return of live sport; and Josephine Bornebusch about how she put together Swedish fast-turnaround lockdown drama Orca.
We also heard from Bavaria Fiction's Moritz Polter about resuming production in Germany and the Czech Republic; Keshet International's Kelly Wright about how the company's unscripted formats are back in action in Israel; and Bento Box Entertainment's Scott Greenberg about how animation has survived the pandemic.
The C21FM Weekly Review Show also includes this week's interviews with Part2 Pictures' David Shadrack Smith, looking at how his new Hulu show can contribute to the diversity debate and also the New York indie's response to Covid-19. Meanwhile, Pixcom's Nicola Merola and Ginette Viens discussed the lifting of restrictions in Quebec and 7A Media's Cesar Diaz spoke about the pandemic's impact on Latino telenovelas.
Rounding out this week's C21FM interviews are Kasia Jablonska of Endemol Shine Group; Cineflix Rights' Chris Bonney and James Durie; and Emily and Tom Dalton, the married duo behind fledgling Yorkshire, UK doc and drama prodco Factual Fiction – all of whom have been responding to the Covid-19 impact with a raft of creative strategies.
All of this, together with a mix of music to keep you sane. Thanks for listening.
---
26 May-29 May, 2020
On C21FM this week we heard from Lagardère Studios Distribution's Emmanuelle Bouilhaguet about how she's getting new titles in front of buyers during the pandemic; CPL Productions' Danielle Lux and Murray Boland on getting new formats away; and 1+1's Olga Slysarenko and Volodymyr Zavаduik about how they kept the Ukrainian version of The Voice on air amid lockdown.
We also heard from Banijay Rights' Caroline Torrance on how the distributor has weathered the pandemic with series from less affected territories; Guy Bisson of Ampere Analysis spoke of a US$160bn hit to the entertainment biz; and Gary R Benz outlined LA-based GRB Studios' plans to resume production.
The C21FM Weekly Review Show also includes this week's interviews with NBCUniversal Telemundo Enterprises' Peter Blacker about how the US Hispanic network is adapting to the pandemic and contributing to new streamer Peacock; former Gaumont exec Vanessa Shapiro on launching Nicely Entertainment during a pandemic; and Anke Greifeneder of Germany's TNT discusses a darkly comic drama commissioned under lockdown to support the local creative industries.
Rounding out this week's C21FM interviews are Dave Clarke, exec VP of content at NENT Studios UK, about the recently rebranded distributor's post-lockdown plans; S4C's Elen Rhys and Boom Cymru series producer Catrin Honeybill, about their fast-turnaround special Lockdown Wedding; and Eli Lehrer, exec VP and head of programming at History, who spoke about the impact of lockdown on the A+E Networks-owned US cablenet and what he is looking to commission as restrictions ease.
All of this, together with a mix of music to keep you sane. Thanks for listening.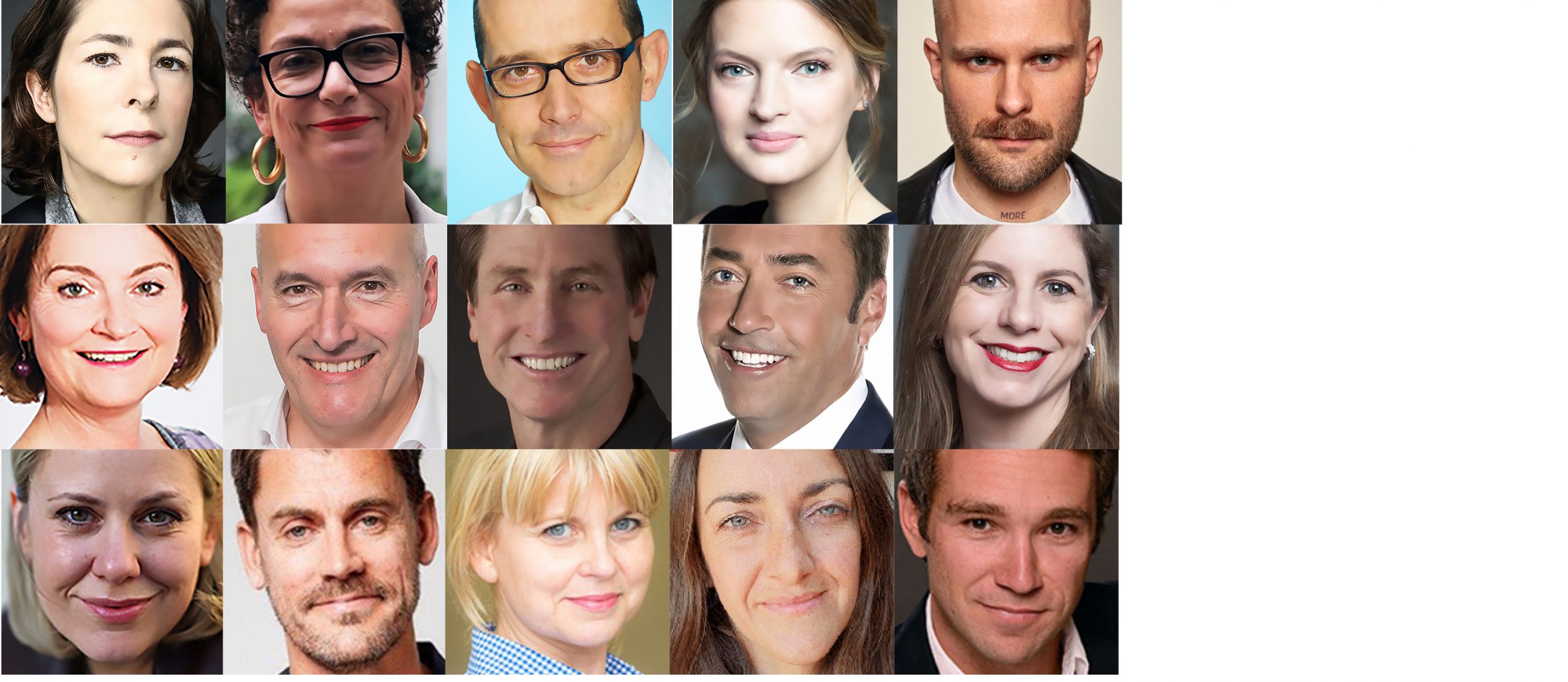 ---
18 May-22 May, 2020
On C21FM this week we heard from Tomorrow Studios CEO Marty Adelstein about his new drama Snowpiercer and how his company has been impacted by Covid-19; Goldfinch CEO Kirsty Bell about the financier's fund for UK prodcos; and Arrow Media's Tom Brisley on how the firm shifted strategy to cope with lockdown.
We also heard from Alkemy X's Andy Singer about how the New York prodco completed its latest TLC show as the pandemic hit and the broader impact on the US; Zinc Media's Greg Sanderson discussed the group's emergence from UK lockdown; and MultiStory Media's Simone Haywood and Ana de Moraes on their new Netflix series, plus corona-proof programmes.
This week also included interviews with Insight TV's Rian Bester, who discusses the 4K broadcaster's focus on acquisitions; Waddell Media's Jannine Waddell, who explains how the firm finished a wildlife series under lockdown; and Never Ending Story's Anne Roder-Botbol, who reveals how the prodco kept a gameshow on air.
---
11 May-15 May, 2020
On C21FM this week we heard from Stellify Media's joint MDs Kieran Doherty and Matthew Worthy about their new lockdown-friendly format Snoop Dogs; Harbottle & Lewis partner Colin Howes assessing investor confidence; and Federation Entertainment's Monica Levy about having to put coproductions on hold.
We also heard from Sagafilm Nordic CEO Kjartan Thor Thordarson about how Icelandic production is resuming and the country is opening up to overseas producers; Michael Carrington, director of entertainment at ABC in Australia, on the pubcaster's efforts to help sustain the local production sector; and Painless Productions president Jim Casey on why quick-turnaround lockdown content will be short-lived.
This week also includes interviews with BBC Children's content boss Cheryl Taylor and head of discovery Stu Rowson about their kids' programming strategy during lockdown; media lawyer Sarah Lazarides on restarting UK production; and Hit + Run founder Rob Shaftel, on what the US indie is doing to ensure it is best placed to return to production.
Rounding out the C21FM interviews are Craig Jenest, co-founder of Five Films, discussing a raft of new shows to replace live sport production; Frank Sinton, COO of Tinopolis USA and president of A Smith & Co Dox, shares his experience of getting The Titan Games finished for NBC under lockdown; and JJ Johnson explains how he is keeping Sinking Ship Entertainment afloat amid the crisis.
All of this together with a mix of music to keep you sane. Thanks for listening.
---
4 May-8 May, 2020
On C21FM this week we heard from Virgin Media Television Ireland director of content Bill Malone about the group's three-phase strategy for getting through the Covid-19 crisis and managing its programme supply chain, including external drama commissions and output deal with ITV Studios.
In addition, Caterina Vacchi, head of production and distribution at Italian kids' prodco Atlantyca Films, described how the firm raced to finish an animated programme as lockdown spread and the challenges it now faces in finding partners for its first live-action show currently in development.
Trioscope Studios' Brandon Barr revealed a ground-breaking technique for live-action shows that producers might employ if the production hiatus is prolonged; Cream Productions' CEO David Brady talked about where factual and unscripted production goes from here; and multi-Emmy-winning host, writer and producer Nancy Glass, CEO of Glass Entertainment, suggested how changes brought about by Corona Virus may be permanent.
We heard from Amanda Rees, director of programmes at S4C, about how the pandemic has impacted her schedule and what she's commissioning; from STV Productions' David Mortimer about how the pandemic prompted his quickest commission to date; and from Danish producer Anni Faurbye Fernandez about launching her new company, Nevis Productions, in the current crisis.
Katja Hofem, German streaming platform Joyn's MD, revealed how the pandemic is reshaping its approach to acquisitions and commissions; Banijay's Carlotta Rossi Spencer discussed the need for escapist development; and Media Ranch CEO Sophie Ferron gave details of her new quick-turnaround formats.
---
27 April-1 May, 2020
On C21FM this week we heard from writer Peter Bowker and director Fergus O'Brien about the impact the pandemic has had on new seasons of World on Fire and Gentleman Jack; Vox Pictures co-founder, producer and director Pip Broughton about her new fast-turnaround drama Lifelines; and Telidja Klaï of Belgian children's brand Ketnet about managing lockdown.
With his new fast-turnaround drama Isolation Stories making its debut on ITV this week, writer Jeff Pope explained how the project came about and how every trick in the lockdown book was used to get it made. Znak & Co founder Natalka Znak discussed how the transatlantic entertainment and factual formats specialist is working to find solutions to shows that have been hit by social distancing restrictions. And Jupiter Entertainment president Patrick Reardon voices his hope that the coronavirus pandemic could trigger a rebound in unscripted television.
Back Roads Entertainment founder Colby Gaines and Intuitive Content senior VP Patrick Weiland, discussed getting back to work as the states of Texas and Minnesota open up. C21's Canadian bureau chief Adam Benzine spoke with Hot Docs' executive director Brett Hendrie, who has, like many events organisers, been forced to reimagine the documentary festival and move most of it online.

---
20 April-24 April, 2020
On C21FM this week Robin Hilton, partner at media law firm Sheridans, discusses the considerable number of legal issues to be resolved before TV production and M&A activity can resume amid the Covid-19 crisis. Adam Cunningham, chief global strategist at Allied Global Marketing, shares his view that while there has been a 20% rise in users of streamers around the world during lockdown, the real task will be retaining them beyond free trial periods. He also talks about other challenges facing the streaming community and who will be the sector's winners and losers. And Tony Havelka, CEO of Canada-based kids' streaming platform Ameba TV, considers how to window free and paid content on the service.
Pubcaster Rai is responsible for up to 80% of Italy's annual original drama output. Director of fiction Eleonora Andreatta tells Gün Akyuz how Rai has dealt with severe restrictions placed on production during the pandemic. Revised development and discussions are now underway with prodcos to develop the kinds of stories audiences will be seeking more than ever – stories of hope plus an emphasis on coming-of-age storytelling to help a generation of teens and younger adults understand the crisis. Ita O'Brien is changing the UK television industry with her work as an intimacy coordinator and her intimacy guidelines are shaping how sex scenes should be filmed. She discusses her role on shows including Sex Education, Gentleman Jack and Normal People with Drama Quarterly editor Michael Pickard, revealing how she is taking her work around the world. Avi Armoza is one of the most successful format creators in the world. So it's no surprise that in the current crisis he already has a solution allowing producers and broadcasters to create high-octane shiny-floor shows using a new CGI technology that could cut the production budget in half. C21FM caught up with him to find out more about it, and how it is being used on his brand new format Beat The Grid.
Among other shows on his new slate, Jonathan Ford has a documentary called Superbug, a BBC/HBO copro that may just put fears about coronavirus in the shade. He is also taking out Liberty City, a project for Channel 4 in the UK about an FBI sting related to 9/11. With the 20th anniversary of the attacks coming in 2021, this is just one of the shows he hopes will cement a reputation quickly for Abacus Media Rights. He tells us about unravelling from Kew Media and the experience of launching a new company in lockdown. Banijay Group head of content Lucas Green has overseen a raft of programming designed to fill schedules in the current crisis, from Luke Alone At Home in Germany to comedy show Denmark Stands Together. The company is also producing The Free European Song Contest in Germany, on the same day Eurovision would have taken place. But he is also planning longer term for a time when audiences will crave a return to high-production-value shows that take the outside back again and working on high-end drama for when lockdown eases. C21FM caught up with him to find out more.
Ari Mark, co-founder of US indie Ample, is steering clear of lockdown-friendly programming, preferring to look ahead to what will follow. Creatively, he doesn't find the opportunity compelling and, commercially, feels it will be over too soon. He does, however, have Nine Months With Courtney Cox set to debut on Facebook and a raft of other shows straining at the leash. He speaks to us about the challenges abroad and how he is meeting them. Christian Rank, head of drama at pubcaster DR, explains which scripted series are being hit by the lockdown and how event shows may be used to fill potential schedule gaps. The channel has had great success, however, with Denmark Sings, which is bringing the country together in difficult times. Meanwhile, Rank is anxious about being able to start production on DR's 24-part annual Christmas drama, which is a cornerstone of the year-end schedule on the channel.
Karin Heijink, VP of channels and products at Viasat World, is pleased the pay TV broadcaster has extended its reach due to the lockdown, and is changing her acquisition and scheduling plans. The acquisitions-led channels business is managing to run with little disruption at the moment but she believes a rise in viewers will not make up for the dramatic fall in advertiser revenues. She says the big winners in the portfolio have been the movie channels and is inspired by how many producers have been using archives to create compelling new series in what was once a genre frowned on by the business. Concerns about freelancers, and how they're better protected by the industry in the future, are front of mind for Lion TV CEO Tony Tackaberry, who operates out of the US. He says he's pitching more than two months ago because there is increased appetite for fresh ideas. But his biggest issue is forecasting, and while he hopes that some shooting will begin again in June, is expecting to review this on a monthly basis.

---
13 April-17 April, 2020
On C21FM this week we found out how ITV Studios plans to roll out Nippon TV's Red Carpet Survival to the international market from Mike Beale and Tom Miyauchi; how producers are dealing with disruption to earnout deals as the pandemic takes revenue out of 2020 from Wiggin's Michael Brader; and how the AVOD (advertiser supported video on demand market) is booming from Watch 4's Chris Sharp.
We heard from kids entertainment and educational start-ups Azoomee and Hopster, which have both seen a surge in usage under coronavirus lockdown, with the former's Estelle Lloyd ramping up acquisitions of social emotional learning content and Hopster's Miki Chojnacka seeking arts and crafts shows. And TV2 Denmark director of programmes Lotte Lindegaard told us the business has been coping with the pandemic, since one of its employees was the first case in the country. And Jonathan Webdale spoke to Patrick Walker, founder of Uptime a next-generation learning app that feeds curious minds with curated videos from the world's leading experts.
Charlotte Reid, head of lifestyle and entertainment commissioning at Discovery UK & Ireland discussed keeping a calm head in the crisis, and what new shows she's commissioning; Stephen Stewart, MD of Northern Ireland prodco Green Inc, about how he's managed to keep production going, with social distanced production on his ongoing Crime Call series for RTÉ; and Steve Langdon, director of partnerships at Parrot Analytics, shared the findings of his new report into the most popular genres since Covid-19 lockdown in the US and Europe last week.
Writer/producer Jed Mercurio discussed Bloodlands, the first drama to come out of his HTM Television joint venture with Hat Trick Productions; Nathalie Biancolli, director of acquisitions and international fiction at France Télévisions, talked about her new 1pm movie slot; STV head of broadcast Bobby Hain searched for a Zoom TV format; Amanda Groom, MD of The Bridge, suggests Asia could kick-start production's recovery; and LADbible head of original programming Ben Powell-Jones takes us inside his fast-turnaround series Corona Diaries.
We heard from UK producer Claire Mundell, whose Syncronicity Films is responsible for, among others, the award-winning The Cry. The Scotland-based company is currently focusing on development and hoping that when the lockdown ends it will have used the time creatively to create a new slate of programming. Laura Marshall, CEO of Icon Films, discussed the challenges of putting all her factual productions on hold. PBS chief programming executive and general manager for general audience programming Perry Simon shared his strategy to rethink his schedule and work with more international partners.
ACF Investment Bank president and CEO Thomas Dey offered his perspective on how the coronavirus pandemic is impacting M&A and finance in the independent production sector, while ShortsTV CEO Carter Pilcher gave his take on the launch of Jeffrey Katzenberg and Meg Whitman's Quibi. Formats veteran Phil Gurin told us how he's using the crisis to nurture a new kind of creativity while Dermot Horan, director of coproductions and acquisitions at Ireland's RTÉ, and Stephen Mowbray, head of international at SVT in Sweden, explained how these public broadcasters are responding to the Covid-19 pandemic, adapting their schedules and the gaps that they're looking to fill.
We got up close and personal with former Facebook head of partnerships in EMEA and Uptime founder Patrick Walker, who shared his experience of contracting and recovering from Covid-19. Propagate's Ben Silverman discussed the challenge of redefining global production in the current crisis, while also sharing the music his family is listening to in the first of our Lockdown Playlist segments. ITV Studios' Ruth Berry gave us her perspective on how finished tape distribution is providing channels around the world with programming alternatives as new production is paused and Drive's Lilla Hurst outlined the challenge programmers are facing as the business adjusts to a new normal.
We also had the first in a regular series of global updates with Adam Benzine's Letter From Canada, which assessed the impact on cornonavirus on the country's television business. We were also delighted to present The Soundtrack Jukebox, an hour's joyous trip into fabulous film music, TV music hosted by Jonny Trunk, one of the world's leading soundtrack collectors.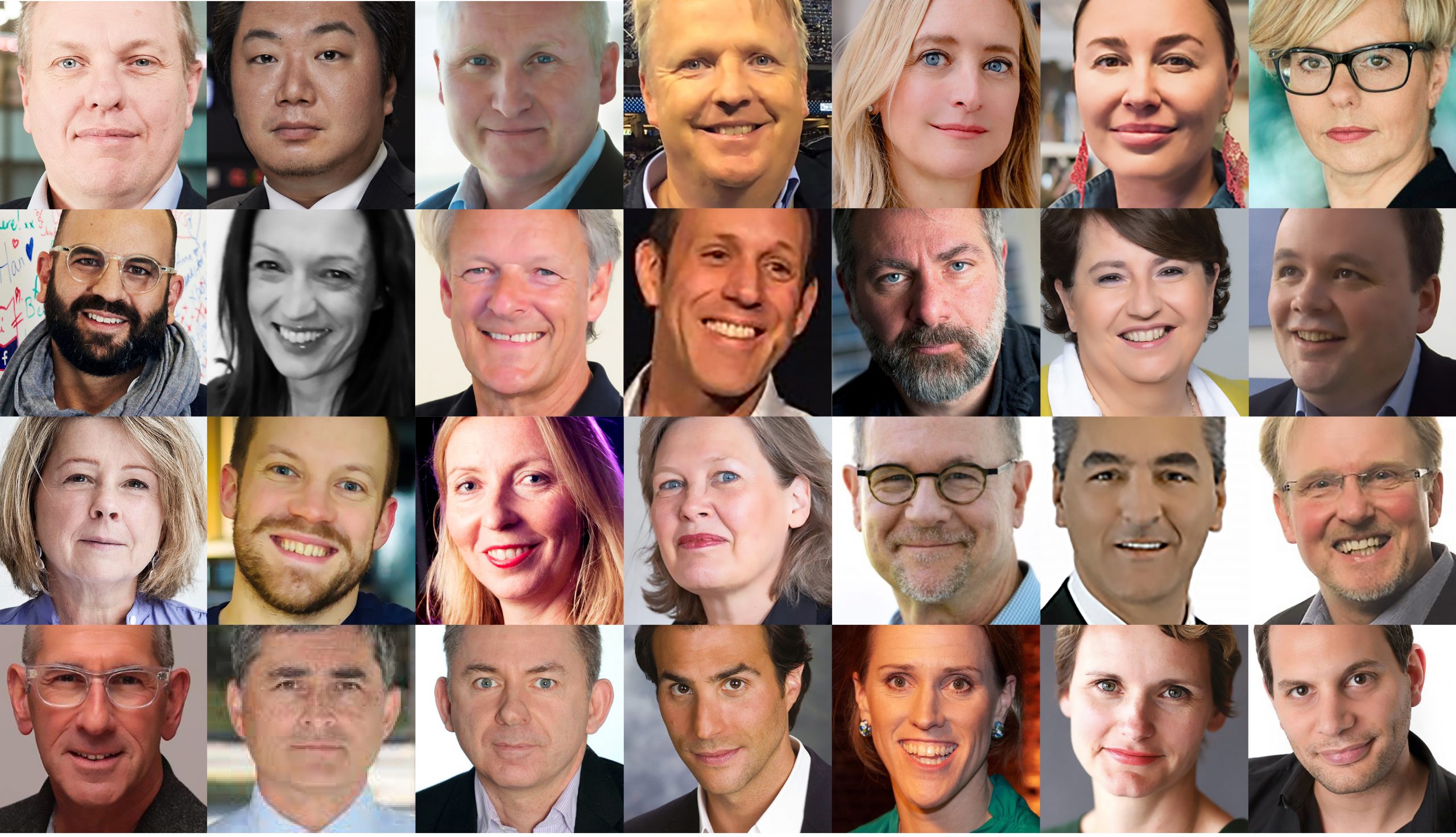 ---
WITH THANKS TO OUR SPONSORS