C21's third Propaganda Factory takes place on July 4 at BAFTA in London, a unique one-day interactive networking event designed to provide an expert view on how to market, PR and build content brands in the digital age.
The UK's top digital agencies and marketers will come together to discuss strategies, tips and tricks to ensure maximum impact in a fast-changing digital world.
This is a unique event that covers everything from how to ensure you have the best social media strategy, to second and third screen marketing, and much much more. If you are responsible for a content brand – this is a must-attend event.
Bookings now closed
To book by phone call +44 (0)20 7729 7460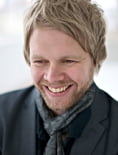 Managing Director
Holler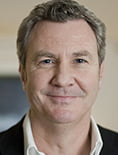 Paul Chard
Managing partner
MediaCom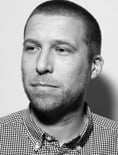 Chris Jefford
Founder and strategy director
Hometown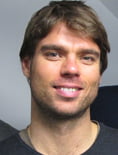 Grant Little
Head of digital
Upfront
Anders Plyhm
Creative director
SapientNitro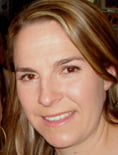 Katrina Howell
Digital creative director
Red Bee Media
Maggie Lonergan
Managing director, Marketing Services
Fortune Cookie
Alberto Barreiro
Head of experience, Online and On Demand
ITV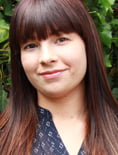 Jadis Tillery
Head of social media
dot.talent
Chris Gorell Barnes
CEO and founder
Adjust Your Set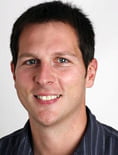 Krane Jeffery
Head
Yahoo! Studio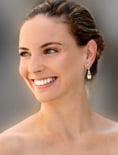 Yifat Fouchs
Managing director
Screenz Europe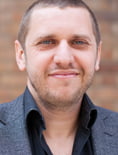 Toby Barnes
Product strategy director
AKQA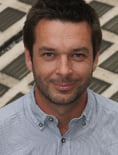 Rich Coggin
Digital creative director
Archibald Ingall Stretton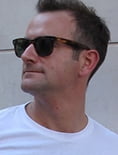 Graham Hodge
Head of branded content
LBi
Ben Hooper
Client service director
Holler Digital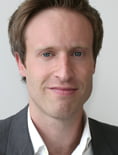 Matt Holt
EU Social Lead
SapientNitro
John Davies
Brand manager
SMEG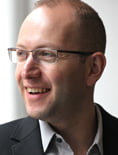 Nick Hajdu
Chief operating officer
Adjust Your Set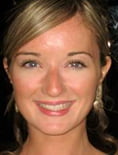 Claire Higgins
Online marketing manager
Selfridges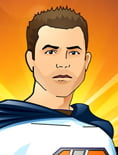 Chris Kempt
Board member/founder
BIMA/Kempt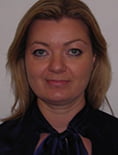 Claire Heys
Director, Brand Partnerships & Licensing
Endemol UK

Sponsors and media partners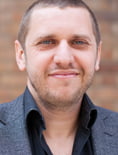 Toby Barnes
Product strategy director, AKQA
Toby has built an international reputation for delivering innovative digital and mobile experiences. He is Product Strategy Director at AKQA where he leads the conception and creation of branded content and services.
Since 1995, Toby has been creating digital products and services: working in many roles through publishing, production and development. His career has spanned across a number of key industry leaders including: Emap, Virgin, MTV Networks, and Two Way TV Games. He has also worked with a numerous global clients, including: Microsoft, Sony Computer Entertainment Europe, SCEE, Electronic Arts, RSC, Channel 4 and Mattel.
Most recently Toby was one of the principals at the Mudlark Production Company: a multi-platform production company focussed on 'Making Life Playable'. As Executive Producer on Chromaroma, he launched and ran the online multi-player game that uses Oyster Cards and Barclays Bike Key as players travel round London.
Toby is frequently invited to speak at major events, such as Playful, SXSW, Games Developer Conference, and Interesting on playful design, cheating, cities, play and open data. He is an advisor to the Greater London Authority, and the Mayor of London on a range of digital issues. He has spoke on playful design, cheating, urban design, Internet of Things and open data. He is an advisor to the Greater London Authority, and the Mayor of London on a range of urban digital issues.
Alberto Barreiro
Head of experience, Online and On Demand, ITV
Alberto is an Experience Design Director and an innovator with a background on Arts and Design. He joined Yahoo! In the year 2000 as part of one of the first UX teams in Europe.
Among other things he was responsible of the design of the global Yahoo! Front Page in 2004 and acted as Product Strategist for Yahoo! Mobile.
Just after leaving Yahoo! Alberto founded Webjam, an start-up company that developed an award winning Social CMS. Webjam was sold in 2010 and since them, Alberto has been in charge of the product and experience design direction of the digital products of ITV, the largest commercial broadcaster in the UK.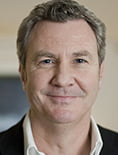 Paul Chard
Managing partner, MediaCom
Paul entered the media industry in 1980 as a research executive at Granada Television Sales.
After a few years in research Paul moved into Client Sales where he stayed until 1990 and thereafter helped to create Granada's first broadcast sponsorship offering.
By 1995 Paul had risen to Commercial Director at Granada Sales looking after all aspects of TV Sponsorship, Advertiser Funding and Licensing. He was responsible for Cadbury's association with Coronation Street.
In 1996 he moved to Viacom, where he became Vice President of Sales with responsibility for Licensing and Merchandising, Barter, International Programme Sales and Syndication
In 1998 Paul joined Showtime, a Viacom owned pay-tv offering, again as Vice President of Sales. Here Paul set up from scratch the company's advertiser sales and sponsorship offering.
In June 2000 he moved to MediaCom to set up SponsorCom, the agency's dedicated sponsorship division. As MD of SponsorCom, and a Managing Partner of the main agency Paul took SponsorCom from being a purely media based company to a full service sponsorship agency, delivering solutions for clients across all disciplines from media to music and sport, event creation, management, evaluation and consultancy.
Advertiser funded solutions included Nokia and Fashion House, Europe's first ad funded reality show, Oracle and The Players, Transmission with T Mobile on C4 and The Nokia Green Room.
In 2009 Paul joined the MediaCom Global board to become the agency's first ever Global Head of Content,working across media sponsorship, sport, branded entertainment and advertiser funding, social media and emerging platforms.
2010 saw Paul broker the successful "Got Talent" format into China with backing from P&G and saw it become the biggest foreign reality show ever screened in the country.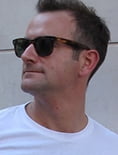 Graham Hodge
Head of branded content, LBi
Graham Hodge heads the Branded Content practice at global digital agency LBI, where he leads content initiatives for clients like Sony Mobile, Virgin Atlantic and Grolsch.
Prior to joining LBI Graham ran numerous content initiatives for Bacardi Global, including its award-winning global digital music programme, for the creative agency Espionage, where he also worked on content projects for Dolby, Oxfam and Channel 4.
Before that he spent six years at Capital Radio, where he led numerous initiatives, including the Ricky Gervais and Adam & Joe podcast series, the launch of 97.7 Xfm Manchester, and the Xfm Show, a TV joint venture with BSkyB fronted by Lauren Laverne.
And before that, Graham did time at Forrester Research and was Lara Croft's publicist.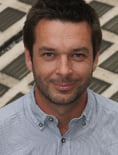 Rich Coggin
Digital creative director, Archibald Ingall Stretton
Richard is a highly experienced, award winning creative director who, over the past 17 years has been all over the advertising industry in above-the-line, below-the-line and through-the-line. Along this path Richard has won many awards in these areas including a Cannes Golden Lion, a London International Gold and three Creative Showcase awards, to name but a few.
In the past ten years, Rich has immersed himself in the digital world and became Creative Director at Grand Union in 2005, Greenroom Digital in 2007, Momentum in 2009 and now Creative Director at AIS. In this time, his focus around 'social media storytelling' has helped him to develop successful campaigns for clients such as Sony Pictures International, Microsoft's Xbox, Nestle/Rowntree's, Sony PlayStation Europe and SYCO Entertainment.
Justin Cooke
Founder, Fortune Cookie
Justin is the Founder of global, digital agency Fortune Cookie and the current Chair of the British Interactive Media Association. A Manchester University drama graduate who majored in Computers and Theatre, Justin's early career included creative roles with BBC Films, Universal Music and United News and Media. Justin now spends his time running an agency across 4 continents working with a global client base that includes AEGON, American Express, BP, Canon, CIMA, De Beers, Fitness First, NetJets, RICS, Rio Tinto, Small Luxury Hotels of the World and UEFA. In 2010 New Media Age ranked him the third most influential person in UK digital, two places above Martin Sorrell.
Chris Gorell Barnes
CEO and founder, Adjust Your Set
For the past decade Chris has acted as a prominent Investor and Entrepreneur in a range of new-media business start-ups. Now a recognised leader in the future of multi-channel retail and online video communications, Chris is currently Founder & CEO of Adjust Your Set and a Non Exec Director of Eagle Eye Solutions.
Adjust Your Set is an award winning full service multichannel video agency which provides branded content channels for companies such as, M&S, Thomas pink, Debenhams, M&S Money and Liz Earle. Eagle Eye Solutions are the leaders in mobile vouchers and coupons for retailers.
Chris is also the Executive Producer of the award winning documentary The End of The Line and the co-founder of the Blue Marine Foundation, a body set up to fund the creation of a global network of marine reserves and to provide private sector solutions for marine sustainability.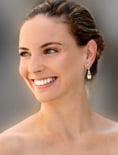 Yifat Fouchs
Managing director, Screenz Europe
Yifat is the managing director of Screenz Europe. After earning her bachelor's degree in communication and Management Yifat worked on News and entertainment shows in various Israeli productions with experience in both on and off camera. Soon after Yifat joined "The Box" a content company that specializes in the creation of compelling content for broadcast entertainment and advertising. At the Box Yifat was head of business development working alongside international companies such as Nike, Orange, and Coca Cola to name a few. Last year Yifat relocated to London. In 2011 Screenz was founded. Screenz is a joint venture between two leading companies in their field, The Box and Keshet Broadcasting. Screenz's main purpose is to create digital assets for the TV industry. Currently, Yifat is the managing director at Screenz and is in charge of the UK office of the company.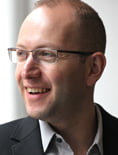 Nick Hajdu
Chief operating officer, Adjust Your Set
Nick began his career in 1998 at News Corporation where he worked for five years in a number of digital roles. During his time there he was promoted to Head of Contract Syndication for The Times, Sunday Times, News of the World, The Sun, and Page 3, negotiating long-term relationships between global media brands, both online and offline.
He joined Seb Bishop's Paid-for-Placement Search Engine, Espotting, in 2003 where he was responsible for centralising Account Management and maintaining publisher relationships at a European level. Following the sale of Espotting in 2005, Nick left to join video technology company ROO (rebranded to KIT Digital in 2007) where, as Head of Account Management, he helped launched their UK office.
At the end of 2007 he met current business partner Chris Gorell Barnes. The pair founded Adjust Your Set in January 2008, combining their respective experiences to form a new kind of agency; an agency creating intelligent video content for multiple platforms.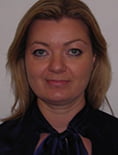 Claire Heys
Director, Brand Partnerships & Licensing, Endemol UK
Claire is one of the UK's leading practitioner at the forefront of advertiser related content deals over the last 7 years, having shaped content strategies for GSK, Camelot , Orange, J&J, Cow & Gate, General Mills, The British Army, Waitrose, Levi's, Malibu, Motorola, Nintendo and Australia Tourism.
Claire currently heads up all advertiser related business for Endemol UK, comprising brand partnerships, product placement, licensing, sales promotions, live events, publishing, advertiser funded programming, sponsorship and merchandising across Endemol UK group and its production companies, including including Initial, Remarkable Television, Zeppotron, Tiger Aspect, Darlow Smithson and Tigress.
She has already worked in partnership with Channel 5 on a number of commercial partnerships for Initial's production of Big Brother. These include the deals currently on-air with Morrisons as the Big Brother Shopping Partner and Swarzkopf's sponsorship activation content deal, as well as last year's product placement deal for Disney's release of 'Fright Night', which saw the movie screened inside the house to housemates accompanied by the cast; a licensing deal for Domino's Pizza that saw a pizza created by housemates available for order that day as 'The Domino's Big Brother Pizza' exclusively via Facebook; and the forthcoming world premier of Paranormal Activity 3, staged at the Big Brother house on 19th October.
In 2010, she partnered with Mediacom, and their client, GlaxoSmithCline, to bring Cook Yourself Thin fully funded to C4 in a daytime slot running for three weeks – which doubled it's slot average.
The year before, she brought Britain's Best Brain, with funding from Nindendo and GroupM Entertainment to prime time Channel Five.
Previously Claire was Controller of Commercial Partnerships at Virgin Media Television and UKTV. Her role was the first time a UK broadcaster had hired someone specifically to work in the area of branded content. She was previously Head of Business Development for Initial, part of Endemol UK.
Claire has international TV experience as she spent four years in Hongkong as the Channel Manager of Channel [V], STAR TV's music channel.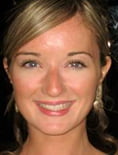 Claire Higgins
Online marketing manager, Selfridges
Claire is the Online Marketing Manager at Selfridges, where she is head of the digital marketing team and responsible for all acquisition and retention marketing activity.
Prior to joining Selfridges, she was Head of Marketing & Content at vtravelled.com, the social travel website launched by Virgin Atlantic.
She has also held a consultancy role at Glam Media and was Head of Marketing for Hearst Digital, the online division of The National Magazine Company for five years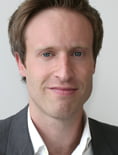 Matt Holt
EU Social Lead, SapientNitro
Matt is responsible for SapientNitro's social offering in Europe. Prior to SapientNitro he was a business partner at Kinship Networking, a specialist social mechanics agency helping companies solve business problems using social. Before that, he worked in strategy and client service in digital, social, advertising and direct marketing for a number of agencies including TBWA, Ogilvy and Stephens Francis Whitson, across a wide range of clients including BT, O2, Vodafone, Sky, and Harvard Business School.
His mission (beyond trying to be a professional footballer even though he won't admit his dream was dashed long ago) is "to apply some rigour to the wibbly-wobbly world of social". .
Ben Hooper
Client service director, Holler Digital
Ben Hooper is Client Service Director at Holler Digital, working on clients such as Mercedes-Benz, innocent drinks and Alfred Dunhill. With a background in communication, Ben has worked at a number agencies including Freud, Shine and Ogilvy before moving to an in-house role at Red Bull. It was in the position of Communications Manager for Sports, Events and Corporate Comms at Red Bull that he worked as a client with Holler on the highly acclaimed Danny MacAskill's Way Back Home International project. With extensive experience and knowledge across branded entertainment, content, marketing, PR and digital, Ben brings a unique mix to one of the fastest growing agencies in the UK.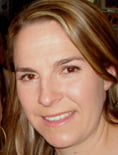 Katrina Howell
Digital creative director, Red Bee Media
Kat has created multi-screen innovations for clients including BBC, CBBC, UKTV, iTV, ESPN, Disney and FOX, winning such awards as Cannes Lions, NMA, and Broadcast Digital Awards.
Some recent innovations include:
The first ARG experience incorporating Augmented Reality for a UK commission; one of the first shoot'em up games as a YouTube takeover for Primeval on Watch; setting a new benchmark in personalised video experiences in Facebook apps, and achieving the UK's first use of audio watermarking technology in a companion app, both for FOX's The Walking Dead.
Prior to joining Red Bee Media, Kat was Interactive Creative Director at RMG Connect, the worldwide integrated, digital marketing network of JWT, driving
award-winning digital work for HSBC, Shell, Mercedes-Benz and Vodafone.
Kat's passion is introducing ideas to new audiences in pioneering, digitally led ways, where the innovation and originality receives as much debate as the
product itself.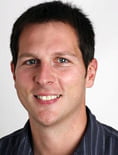 Krane Jeffery
Head of Yahoo! Studio
Krane joined Yahoo! at the start of 2011 and is head of Yahoo! Studio which he launched that year. In this role, he leads the division focused on creative media solutions for the UK and multi-market that fuse editorial and advertising to deliver fully integrated, brand-building content experiences. Overseeing a team consisting of planners, strategists, designers and project managers, the team works with a wide variety of high profile, multi-national brands across all industry sectors.
With over 13 years experience in the advertising and marketing industries, Krane joined Yahoo! from Carat, where he was Sponsorship Director. In this role he led a team that delivered best in class association marketing programmes across all media and event/experiential. Prior to this, Krane held roles at Bates Y&R, specialising in Advertiser Funded Programming and as a TV buyer at Universal McCann having started out at Flextech TV in airtime sales. In his spare time, Krane tries – unsuccessfully – to balance his love of wine and sport with running around after his little girl and newborn son!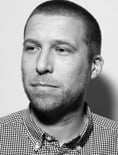 Chris Jefford
Founder and strategy director, Hometown
Chris Jefford is Founder and Strategy Director at Hometown, London's newest ad agency.
His background includes an Economics degree, a penchant for programming, an interest in existential psychotherapy, and a love of the books of Murakami and the rapping of Chuck D.
Over the past 8 years, Chris has worked at agencies large and small, working strategically on brands such as the BBC, Virgin Atlantic, Channel 4, The V&A, Microsoft, and The Home Office, bringing award-winning ideas to life by seeking to use digital less as a platform, and more as a brilliant opportunity for brands to be relevant in audiences lives.
At Hometown, he and his 3 partners have created an agency that seeks to demystify advertising, and create simplicity in a complex world for both the brands that they work with, and the audiences that they reach.
@cjefford76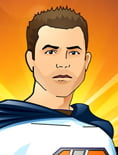 Chris Kempt
Board member/founder, BIMA/Kempt
My name is Chris and I have spent too much time in front of a computer.
In 1998, armed with a degree in Fine Art and a book on HTML, I arrived fashionably late for the dotcom boom and I've been in a deep love affair with digital ever since! I worked in a variety of roles around the industry before starting Kempt, one of the UKs leading experts in branded games, in 2003.
As well as my Kempt role I'm very proud to be a board member of BIMA (British Interactive Media Association). For the last four years I've been heavily involved in the running of the BIMA Awards and BIMA's schools activity. Earlier this year I was also privileged to be voted on to the board of TIGA – the UK Independent Game Developer's Association.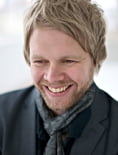 James Kirkham
Managing Director, Holler
James Kirkham is Managing Director of Holler, the digital strategy agency he formed in February 2001 with business partner Will Pyne. Holler's clients include Absolut Vodka, innocent Drinks, Mercedes Benz, Peroni, Red Bull and Revlon.
New Media Age listed Holler as 'ones to watch' in their Top 100 guide, and wrote that Holler has 'one of the most impressive client lists in the UK'.
Holler was behind the critically acclaimed and award winning marketing for 'Skins' on E4, a ground breaking approach to marketing and media strategy that led to a host of awards including three prestigious IPA and Guardian awards. It was the first television show to be marketed in the UK using social media.
Holler also received two Interactive Marketing & Advertising Awards at IPA 2008, winning 'Best Entertainment Category' for Skins series 2 and the IMA 2008 Grand Prix. Their cross-platform expertise was recognised when they received a 2009 BAFTA nomination for social media project 'Year Dot'.
Holler's 'Tweet & Eat' campaign for innocent Drinks has already been shortlisted for 4 digital awards in 2012.
James is a highly-respected commentator on the digital marketing industry, speaking regularly at conferences including The Guardian Changing Media Summit, MIPCOM, MIPTV, co-chairing The Media Festival (2009, 2010), presenting at the '4 talent' showcase, Promax and BETT education conferences and contributing to a range of publications including The Sunday Times, Broadcast and Creative Review.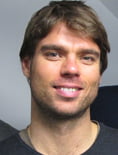 Grant Little
Head of digital, Upfront
Grant develops and strengthens digital business for Upfront, drawing on his experience of working with well-known music industry brands such as YouTube, Shazam, Yahoo and Songkick. Upfront already have a track record of successful digital promotions with partnerships between The Times and high profile musicians and bands, such as Noel Gallagher, Blur and R.E.M. With a flair for entrepreneurial marketing and experience in building commercial global partnerships, Grant targets new business growth through developing digital marketing initiatives.
Grand joined Upfront from iTunes where his creative thinking delivered the world's first music, TV and film 'digital cover mount' promotions with national newspapers: The Times, The Telegraph and The Observer. This digital promotion concept replaced the traditional methods of CD cover mount offers with iTunes download codes, which secured TV, online, radio and front page mastheads media space, which together valued over $18m.
His experience also encompasses online marketing and he was responsible for the launch, build, costing, marketing and updates of iTunesfestival.com, which spanned across 12 countries and 3 languages.
Anders Plyhm
Creative director, SapientNitro
Anders Plyhm joined SapientNitro in September 2011 as Creative Director. He is responsible for conceiving and delivering new ways for SapientNitro's clients to connect with consumers and is creative lead on the Unilever account. Anders is a former Founder and Creative Director of the Stockholm-based digital hot shop Farfar, creating award winning work for clients such as Nokia, Adidas, Absolut Vodka and Diesel among its clients. Prior to SapientNitro, Anders worked at Agency Republic as Creative Director for O2 and Sony PlayStation. There after as a freelance creative working with Wieden + Kennedy on the Nike business, and Fallon on its Cadbury account.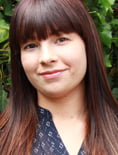 Jadis Tillery
Head of social media – dot.talent
As Head of Social Media at dot.talent, a company that harnesses the social power of celebrity for talent, broadcasters and brands, she develops strategic 'Word of Mouth' campaigns that authentically engage consumers through branded content, social applications and community management.
Specialising in branded content, social applications and social media, Jadis has an MA in Digital Culture and Technology at King's College, with her groundbreaking dissertation focusing on the reflexive relationship between Digital Natives and the web.
Jadis spent 10 years in advertising and marketing before focusing exclusively on social media in 2008. She has worked with clients including MediaCom, ITV, Channel 4, Siemen, WWF and ActionAid as well as some of the UK's top celebrities. Jadis is also a regular guest lecturer at UK Universities.

Sponsors and media partners
C21's Propaganda Factory 2012 Agenda (Subject to change)
8.30am-9am
Coffee and Registration

9.20
Opening remarks
David Jenkinson

9.30
Opening Keynote
Teaching a teapot to speak
Anders Plyhm, creative director, SapientNitro
With the help of technology we can attach stories and utilities to real world objects (and even places). We can create an emotional connection to what otherwise might be perceived as a "dead object". For example we can make that milk carton that you have in front of you at the breakfast table talk. Point your mobile phone to the pack and hear the farmer's story about how he and his father before him proudly produces milk for your consumption. Anders will briefly talk about a project with a large global manufacturer of soft drinks where we taught a soda bottle not only how to speak, but how to sing.

10.00
Digital marketing case studies – part 1
The first in a three-part series of masterclass sessions in which leading digital media creatives and strategists showcase their best work and explain how you can apply the underlying principles to build content brands.
The changing relationship between brand, content and utility, its transformative economic impact and the challenge of delivering this across multiple screens
Maggie Lonergan, managing director, Marketing Services, Fortune Cookie
Citing practical, real-world examples and a host of dos and do not's, Maggie will demonstrate how UK brands are responding to the challenge and realising the economic value of delivering engaging, relevant and useful content in a multi-screen world.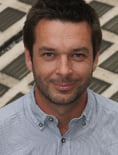 What's the story?
Rich Coggin, digital creative director, Archibald Ingall Stretton
We love stories. We read, watch, narrate, think and dream them every second of every day. We are immersed in thousands of them; simple ones, like where we are going to go for lunch. Or longer and deeper narratives, such as a relationship with a loved one or a friend.
What are the key components that allow a brand or product to become one of those deeper narratives that people will engage with, love and want to open their wallets for.
Case studies: One Direction and PS VITA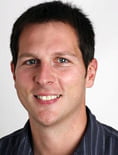 The Value Exchange: The Power of Branded Content to Engage, Reward and Persuade an Audience
Krane Jeffery, head of Yahoo! Studio
With the proliferation and choice of free content in recent years, consumers expect far more from advertisers, and advertisers themselves are looking for true engagement. Delivering personalised and contextually relevant branded content to the right audience/community in meaningful numbers can reinforce or shift brand perceptions and Yahoo! Studio is seeing a trend of advertisers spending on these types of campaigns to complement and enhance existing online campaigns. The growing relationship between Branded Content and Social Media and the increasing use of video content are also major considerations for brands. This session will discuss the development of branded content along with the results of Yahoo!'s recently completed 'Subconscious Storytelling' research which explores the effectiveness of branded content. It will also cover recent successful campaigns run by Yahoo! Studio.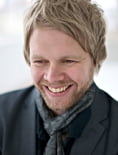 How social can a luxury brand become?
James Kirkham, managing director, Holler
We'll explore the juxtaposition of luxury brands and social media. Using Alfred Dunhill as a case study, we will discuss how a combination of branded entertainment, storytelling and fan building helps define the purpose of a brand and increase the reach it can have too.
11.00
Networking coffee break

11.15
Digital marketing case studies – part 2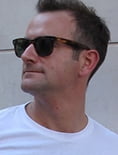 Coke Olympics
Graham Hodge, head of branded content, LBi

Coke Olympics – Building digital engagement with teens around the world
Graham Hodge from LBi discusses the need for ongoing digital engagement to get the most value from content investments. Using LBi's own work on the Olympics for Coke Graham will show how sponsorship is not enough on its own, brands must work hard to activate in an original way.
Engage and Inspire!
Chris Gorell Barnes, CEO and founder of Adjust Your Set
In this digital age consumers are increasingly sifting through a vast array of data and information, on a number of devices and platforms – so how do brands bring the audience to them and engage in a relevant and inspiring way?
Using case studies from a range of brands including Marks and Spencer, Thomas Pink and British Airways, Chris Gorell Barnes, CEO and founder of Adjust Your Set, will highlight how online video is becoming the medium of choice for content brands in today's market.
Digital killed the TV Star… Really?
Alberto Barreiro, head of Experience ITV, Online and On Demand
For a long time digital technologists predicted the dead of the linear TV experiences as we know it.
Is that the reality or an insight on an scary dystopian future?
Social Media is changing the game, TV viewing is recovering its eventfulness and Social relevancy.
The future of TV is being written as we speak.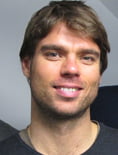 Engagement Promotions : Turning Engaged Fans into Actual Consumers
Grant Little, head of digital, Upfront
Brands now understand the need to engage with their audience rather than just 'tell & sell'
This engagement, driven through content, aims to create brand Fans – loyal advocates with deep 2 way relationship with the brand – rather than just passive consumers. This methodology is displayed in the Foster's Funny case study (which is run by Hyper Naked. Upfront's Matt Jagger now consults on the project). We all accept the principle that having brand fans drives up brand affinity which in turn keeps the brand front of mind in the attention economy which in turn is supposed to encourage sales. However does having legions of fans really mean more sales or are they just people who like your content and your brand but are still open to other, perhaps simpler and old fashioned methods of persuasion to purchase products and services from competitor brands? Grant Little, Head of Digital at Entertainment Marketing agency Upfront, examines how tying together Promotional marketing techniques with a Brand Engagement platform can hopefully lead to Fans who are also Consumers.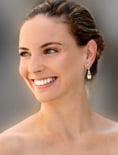 Life by You
Yifat Fouchs, managing director, Screenz Europe
The challenge: transforming Nike Nightrun Tel Aviv into a rich online & social media event; one that would enable participants to share their experience across various digital platforms in real time. Within the concept of Get Social – Run Together we created the Runners Wall where runners could meet online and set joint training sessions. During the event, the LIVE BY YOU mobile application offered runners the unique opportunity to broadcast their personal running experience directly to Facebook. The results: the creation of a virtual community with thousands of live videos, massive PR coverage and "Best Marketing Campaign of the Month" award.
Click here for more on the Nike Nightrun
12.30
Networking Lunch

13.30
Facebook masterclass
Leading Facebook creatives and strategists provide an A-Z of how to create compelling campaigns on Facebook and showcase some of the most effective work in the marketplace.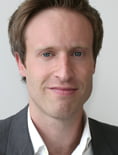 Using the lens of social experience to create powerful social media platforms
Matt Holt, EU social lead, SapientNitro
An advocate of "social mechanics not social media", Matt has been involved in the creation of a number of social experiences on the Facebook platform, including the Share Happy app for Unilever and a female runner community for ASICS. He will share his thoughts on how to ensure your Facebook activity is a success including the importance of social mechanics, social frameworks and the need to consider Facebook as part of a wider digital experience eco-system..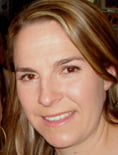 Creativity in video
Katrina Howell, digital creative director, Red Bee Media
Discover how to increase engagement with fans and generate excitement and talkability around your marketing campaigns.
Kat will showcase two recent Facebook campaigns, which highlight unique ways to create personalised video experiences and push the boundaries of social media.
She will explore ways to extend the narrative of a TV show and create new ones, which not only deliver an experience in-line with the high production values of the show, but also put the viewer at the heart of the video by breaking new ground to seamlessly integrate Facebook data.
She will also show how personalised video can permeate into the functionality of the Facebook platform in unique ways, which generates social currency for viewers to share with their Facebook friends.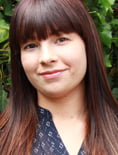 Live social content – A successful engagement model for brands
Jadis Tillery, head of social media, dot.talent
On 13th June 2012 dot.talent launched a Facebook first in the form of 'Littlewoods Live'. A live branded entertainment broadcast featuring a UK Celebrity for Littlewoods.com, was streamed exclusively on their Facebook page. Learn how maximising word of mouth, measuring effectiveness and creating outstanding branded content can embrace the power of social media in your own content offerings.
dot.talent work with broadcasters, production companies, and publishers, to harness the social power of celebrity to amplify brands.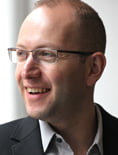 Social Video
Nick Hajdu, chief operating officer, Adjust Your Set
Adjust Your Set is a full service video agency specialising in content across multiple channels from online to social media, in-store and connected TVs. The agency launched the first fully integrated Facebook video player for Debenhams in 2010, creating a unique customer experience that allowed users to click through to products directly from the brands' Facebook pages. Since then the agency has launched similar Facebook players for other clients including Marks & Spencer and Thomas Pink. More recently Adjust Your Set launched the social video tool Chatter that allows brand to search, capture and curate relevant conversations about a particular topic from Facebook, Twitter and blogs. This tool is also integrated into the Facebook player for Marks & Spencer.
Using video demos and insight, Nick Hajdu COO and co-founder of Adjust Your Set, will discuss how you can use video embedded into Facebook pages to market your brand.
14.30
Digital marketing case studies – part 3
The third in a three-part series of masterclass sessions in which leading digital media creatives and strategists showcase their best work and explain how you can apply the underlying principles to build content brands.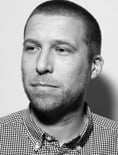 The Marshmallow Test
Chris Jefford, founder and strategy director, Hometown
A brief look at how understanding the simple relationship between a child and a marshmallow can help us to get to more interesting content.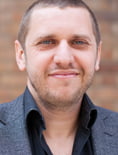 Heineken star player, two screen gaming
Toby Barnes, Product strategy director, AKQA
Looking at the evolution of Heineken Star Player and exploring the technical challenges of a real time companion application. How can gaming be best used as a way of brand promotion and how the brand message in reinforced in the digital sphere?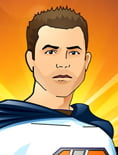 Make it fun
Chris Kempt, founder, Kempt

Gamification is one of the hottest topics in marketing but could there be more to it than simply adding points and achievement badges – how can you use the power of fun to engage users and turn a crowd into an audience and do you need to be a funky youth brand to do so?
15.15
Coffee break

15.30
Afternoon Keynote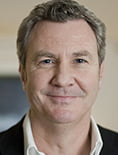 How content is changing the Business
Paul Chard, managing partner, MediaCom
The World of digital has completely altered the processes behind how media agencies deliver client strategies. Paul will give an insight into how MediaCom is moving in the World of Content…





16.00
Brands Sandwich
How brands are evolving their marketing strategies in the digital age.
Brands showcase their most progressive work and discuss how they are changing their approach to marketing, becoming content producers along the way in this interactive session.
Smeg: an evolving approach to Digital
John Davies, brand manager, SMEG
This presentation begins by focussing on Smeg UK's heritage and traditional approach to marketing predominantly through successful print campaigns, and charts the brand's recent evolution and investment into digital. It explores the digital assets Smeg have currently invested in, the areas where the brand is looking to develop in the future, plus some of the challenges they face along the way.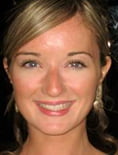 Selfridges: Creating retail theatre online
Claire Higgins, online marketing manager, Selfridges
There's always something extraordinary going on at Selfridges and this presentation focuses on Selfridges heritage in creating retail theatre and how the brand is bringing this alive digitally.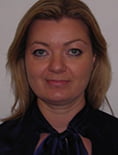 Brand Integrations in Big Brother
Claire Heys, director, Brand Partnerships & Licensing, Endemol UK
Everyone is talking about product placement but very few deals are actually progressing to air. Claire Heys will talk about how Morrisons and Schwartkopf have created brand partnerships around their product exposure in the Channel Five series.
17.00
Conference close

Sponsors and media partners
Register now for C21's Propaganda Factory on July 4 at BAFTA
C21's third Propaganda Factory takes place on July 4 at BAFTA in London, a unique one-day interactive networking event designed to provide an expert view on how to market, PR and build content brands in the digital age.
The UK's top digital agencies and marketers will come together to discuss strategies, tips and tricks to ensure maximum impact in a fast-changing digital world.
A series of Digital Marketing Case Studies and sessions will showcase how compelling strategy has been applied in different sectors of business. Learning from these sessions is designed to provide creative solutions for brands using any screen-based media.
As brands become content, and as content becomes brands, we are also paying special attention to this evolution by creating a "Brands Sandwich" workshop as a centre piece of the event. This will see leading brands explain how they are changing the way they think about promotion, and how they are now creating rich media content, apps and interactivity as part of their marketing mix. During a two-hour workshop, these brands will join delegates in 'unconference' workgroups tasked with creating next-generation strategy for brands and content to develop a new approach to content creation, advertising, and digital marketing.
C21's Propaganda Factory 2012 will focus on:
How to manage PR and marketing across digital platforms
How to fully engage with Facebook and other social media
How to create compelling content that build brands across platforms
How to build effective website promotions
How to engage with audiences around second, third and fourth screens
The UK's leading agencies and brands are lined-up to take part in Propaganda Factory. This unique day provides a road-map to what happens next in digital and how you can harness its power.
Who should attend C21's Propaganda Factory on July 4 at BAFTA in London?
CEOs and senior management
Media strategies and content analysts
Anyone who wants to understand how to build brands in the digital age.
BAFTA and how to get there
The Academy was formed on 16 April 1947 when a group of the most eminent names in the British film production industry gathered in a room at the Hyde Park Hotel. The great film director David Lean was appointed Chairman. Their fundamental aim was "to recognise those who had contributed outstanding creative work towards the advancement of British film."
Nowadays the British Academy of Film and Television Arts supports, develops and promotes the artforms of the moving image, by identifying and rewarding excellence, inspiring practitioners and benefiting the public.
The promotion of excellence isn't something that only happens at Awards ceremonies. There is an equally powerful role that the Academy plays at its headquarters at 195 Piccadilly and across its nations and regions, in cinemas, schools and communities in the UK and US.
The Academy's full address is 195 Piccadilly, London W1J 9LN.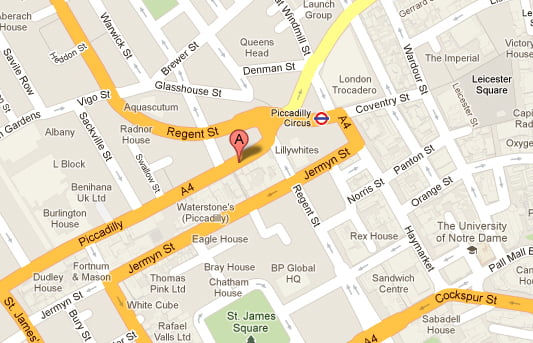 The nearest tube stations are Piccadilly Circus and Green Park.
Click here to plan your journey to BAFTA on public transport.
Travelling to BAFTA by road is inadvisable as there is limited parking available nearby. Parking meters are on Sackville St., Jermyn St. and St. James's Sq. The nearest NCP is on Brewer St.

Sponsors and media partners