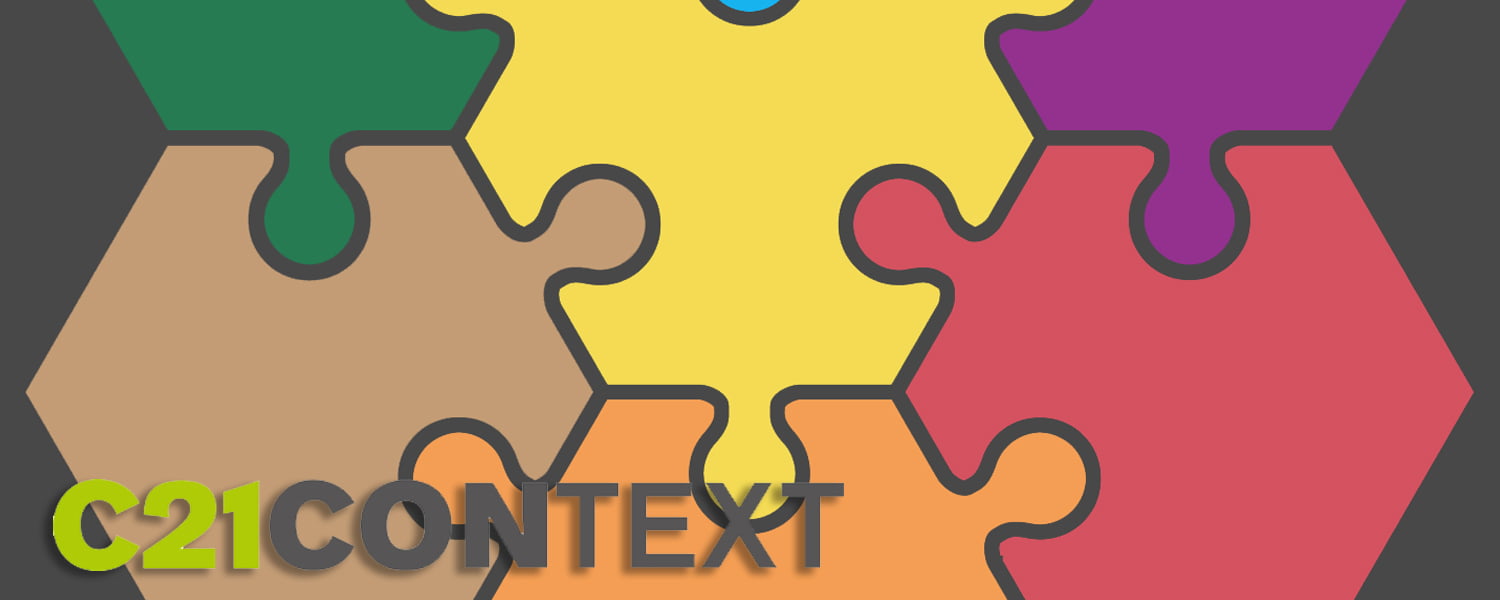 The C21 CONTEXT Daily mails in the afternoon to 75,000 registered users, collating C21's features and analysis of the international content business, including features, viewpoints, surveys, reports and analysis.
To subscribe to C21 CONTEXT CLICK HERE.
The C21 CONTEXT DAILY
C21DIGITAL_FIRST OPPORTUNITIES
Advertising is available as top banners and side banners on the C21 CONTEXT DAILY feed, providing one of the most targeted direct-mail campaigns available in the international content business.
Harness the power of the world's most powerful content business community
For prices email [email protected]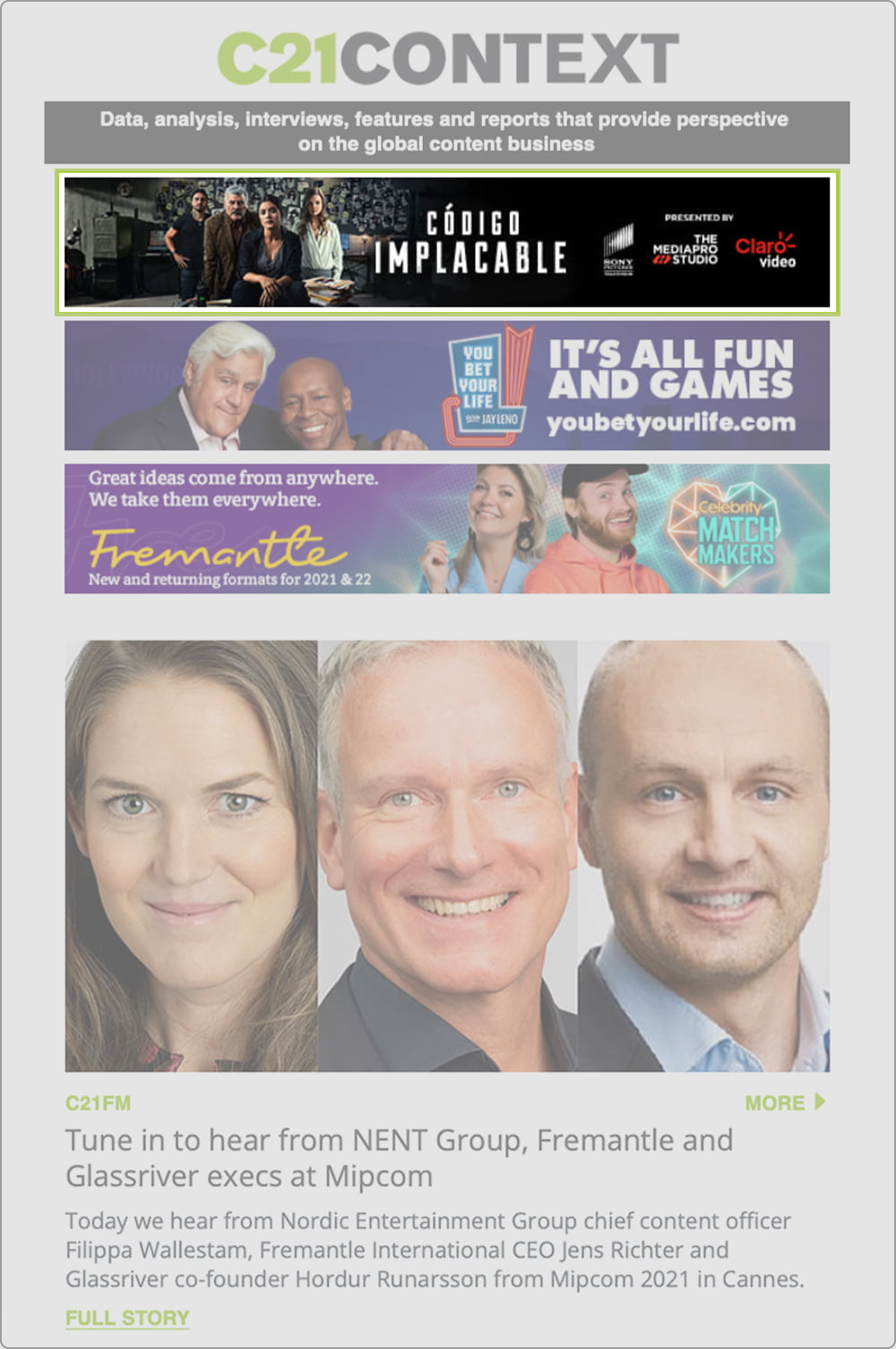 Top banners
Banners available at the top of the newsletter above the news headlines.
Mechanical specs
Top banner: A static jpeg at 600 pixels wide by 102 pixels high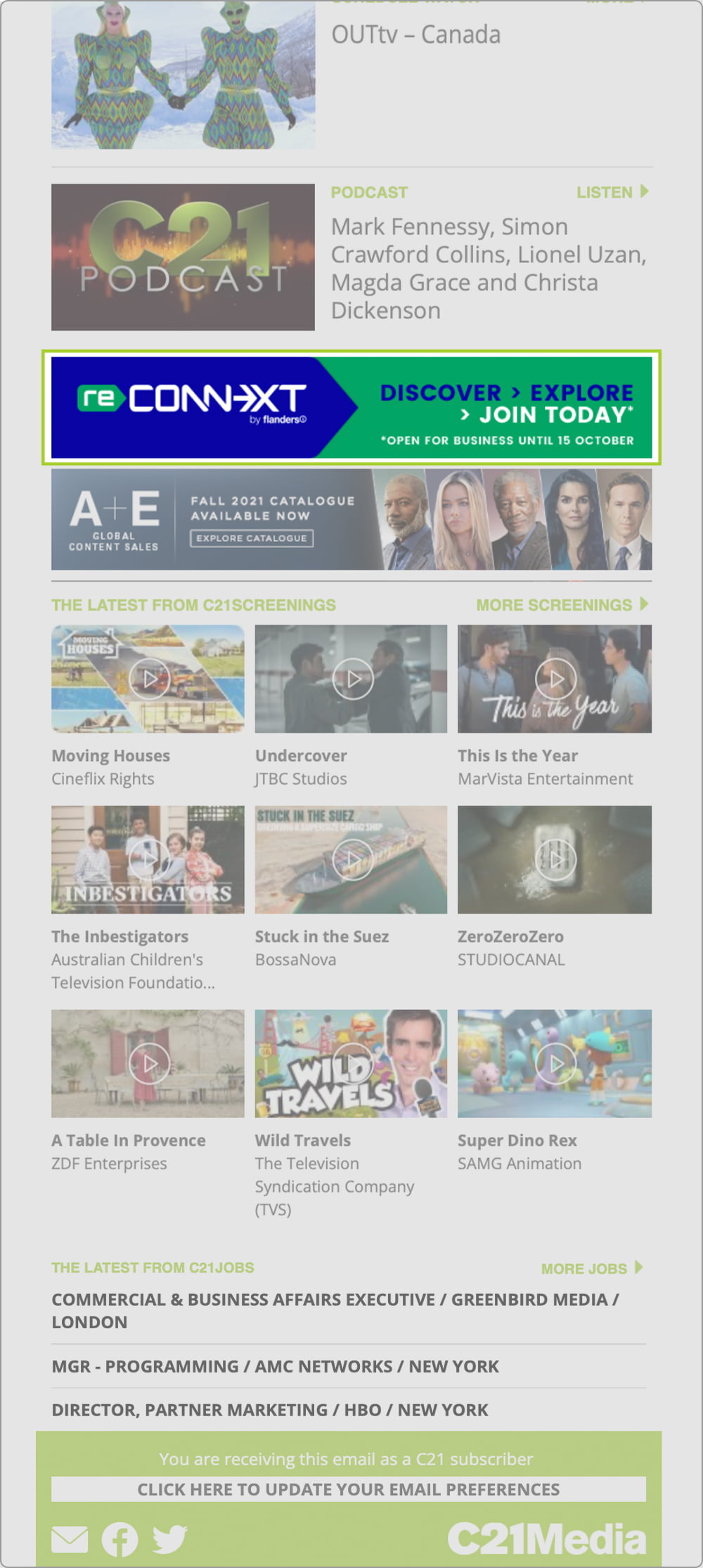 Middle banners
Middle banners underneath the news headlines.
Mechanical specs
Middle banner: A static jpeg at 600 pixels wide by 102 pixels high