Culver City-based Participant was founded in 2004 to create content at the intersection of art and activism. In its mission to inspire audiences to engage in positive social change, the company works with key non-profits and NGOs to drive real-world outcomes and awareness of urgent global issues. Participant believes that diversity is strength, that inclusion is essential to progress and that equity is imperative for impact. Here, Nicole Starr, senior VP of content representation and impact, discusses her work.
What does your role involve?
I'm responsible for ensuring Participant's narrative, documentary and episodic content aligns with its impact priorities and authentically reflects the world around us. This means I maximise our ability to integrate impact and representation into the development process as we build the story with creative partners, allowing this perspective to travel through the life cycle of the film, from early development through release.
We really think through how people and communities will see themselves reflected, and work with filmmakers to provide them the tools and resources they need to make their creative vision a reality. Ultimately, we leverage stories to shift narratives and create the cultural conditions for change to happen, and then work with NGOs on the ground to raise awareness and/or implement policies or legislation that will cement that change.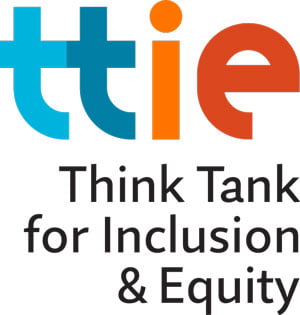 Do you have a specific stated mission with regards to content and storytelling?
Storytelling is at the heart of what we do because stories have the power to change hearts and minds, which can create cultural shifts. Participant is unique in that we offer our audience a bridge to participation and utilise the social and cultural moment to spur change. We are the connective tissue between our artists and impact organisations, to help create change at scale.
An example is the 'Roma effect,' as María Socorro Flores Liera, Mexico's representative to the UN, calls it. By telling a story featuring an authentically cast indigenous Mexican domestic worker, Oscar-winning Netflix film Roma helped create a cultural moment that elevated the work of our partner CACEH (Center for Support and Training for Household Employees). We then worked with CACEH and US-based NDWA (National Domestic Workers Alliance) to increase awareness of the issues facing domestic workers.
Ultimately, Mexico passed legislation that has resulted in around 2.4 million domestic workers having written contracts and benefits, including paid time off. CACEH had been doing the work on the ground for years, but Participant helped shine a spotlight on the issue.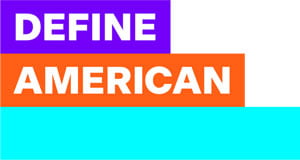 Which organisations or processes have you worked with and what did they bring to the issues?
When I think about authentic representation in film and TV, it's not just about how many people are being represented but how they're being represented. To this end, my role serves as a resource for our filmmaking community to support them with what they need to maximise their creative vision. Sometimes this includes connecting them to issue-based experts or cultural consultants.
Some great organisations working in this field include: Think Tank For Inclusion and Equity, which is committed to creating more opportunities for accurate and authentic storytelling; CAPE, which advances Asian and Pacific Island representation in entertainment; Caring Across Generations, which works to create a world where everyone can age with dignity; Define American, which uses the power of narrative to humanise conversations about immigrants; the Latinx House, which celebrates and supports the Latinx community; the National Domestic Workers Alliance; IllumiNative, a Native woman-led racial and social-justice organisation; GLAAD, which helps drive acceptance of the LGBTQ community; RespectAbility, which strives to change how society views and values people with disabilities; and Storyline Partners, which works to ensure accurate and authentic entertainment narratives in popular culture.
Who do you look to for inspiration?
Our audiences! I'm inspired to see how audiences are helping to address the issue of DEI and representation in the entertainment industry. When people show up and support the entertainment that reflects the representation they want to see, they're showing that these films and TV series can be successful. Movies like The Woman King and Encanto, and smaller films like Coda and our current documentary Descendant, are all examples of this. When audiences demand content that showcases more representation, more will get made.