Where brands and content unite. C21's Propaganda Factory brings together digital strategists to showcase the latest thinking in content marketing, social media, branded entertainment and advertising creativity. From the best agency work to the latest commercial thinking.
Propaganda Factory is part of Content London, a two-day event made up of three other events; FutureMedia, The Content Funding Forum and The International Drama Summit. Each strand is designed for executives working in the international content business to better understand cross-sector opportunities in the ever-changing media and entertainment sector.
Single event or full Content London delegate packages are available by clicking here.
Past events:
Propaganda Factory 2012
Premium Sponsors:
Partners:
For an at-a-glance four-day Content London agenda click here
8.30-9.15am Registration


Your host for the day
Mike Dicks
Founder: Descience


9.20
Opening remarks


9.30
Session 1
OPENING KEYNOTE: Beyond Advertising
Nick Cohen Managing partner & head of Content, MediaCom UK
As the advertising paradigm shifts, Nick Cohen, Managing Partner at market leading agency Mediacom, discusses how brand strategies are being reengineered to put content at the heart of the equation.
Moderator/producer
Mike Dicks



10.00
Session 2
Content marketing masterclass
Content marketing is being employed by brands to turn what was previously known as advertising into a more meaningful form of persuasion. We hear from agencies, brands and analysts about what's working best and how the entertainment industry can develop best practice content marketing strategies for its own programme brands and channels.
Jeremy Garner, Creative director, Weapon 7
Chris Gorell Barnes, CEO and founder, Adjust Your Set
Michael Reeves, business development director, Red Bee Media
Moderator/producer
Mike Dicks


11.00
Coffee



11.30
Session 3
Making social work
Experts in social media demonstrate the most effective work in the space. What are the social media strategies that mean the difference between success and failure and what can you do to build premium social experience around your programming, channels and other IP?
Dan Allen, CEO media, music and entertainment and director of sales, Digital Animal
Paul Bennun, Chief creative officer, Somethin' Else
Allan Blair, Strategy director (Head of Social & Comms), Tribal
Seb Underhill, Cofounder & Director of Social Media, 33Seconds
Moderator/producer
Jonathan Webdale


12.30
Session 4
Mobile marketing and creative strategy
Mobile is key to engaging with audiences. Leading players showcase how to make the most of mobile to sustain and develop content brands and highlight best practice and future trends that are influencing the mobile space.
Nick Marsh, VP of Mojiva, EMEA
Sean McKnight, Director, BigMotive
Moderator/producer
Jonathan Webdale


13.00
Lunch



14.00
Session 5
Afternoon Keynote:
The "C" word has been embraced as the new digital. But it must be more than branded stuff and owning social channels. Gravity Road is at the cutting edge of developing new content initiatives both for brands and themselves. In this compelling session, Mark will showcase his most compelling work and the centrality of execution to strategy. Addressing some of the challenges for businesses doing content, the session attempts to chart some opportunities and spaces going forward.
Mark Boyd, Co-founder, Gravity Road
Moderator/producer
Mike Dicks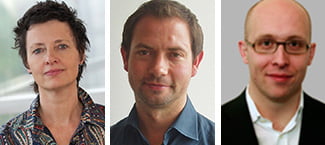 14.30
Session 6
Sustaining classic TV brands with fresh digital extensions
A host of classic television properties have been reinvigorated with fresh digital enhancements. We examine the success stories to uncover how you can breath new life in to old IP with new digital creativity, developing fresh revenue streams and boosting ratings along the way.
Rachel Glaister, head of press and marketing, All3Media International
Neil Bailey, commercial director, All3Media International
Jeroen Doucet, managing director, ExMachina Strategy & Concepts
Moderator/producer
Mike Dicks


15.15
Tea




15.45
Session 7
Brands and content report: Towards the future of branded content
Andrew Canter, founder/CEO of contentworx/BCMA
Bjoern Asmussen, senior lecturer, Department of Marketing
Branded content has emerged as one of the key marketing topics of 2013. At the same time, a growing confusion has emerged about what branded content is and is not. A team from Oxford Brookes University Business School, IPSOS and BCMA have joined forces to address this issue. The results of a joint research project will be presented and their significance for the future of branded content as a key marketing concept discussed.


16.15
Session 8
Beyond advertising. Brands become content. What happens next?
Samantha Glynne, Managing Partner, Publicis Entertainment
Chantal Rickards, Head of programming & Branded Content, MEC
Mark Holden, Head of Futures, Arena
Selma Turajlic, COO, Little Dot Studios
Moderator/producer
Andrew Canter



17.00
Conference close
BAFTA and how to get there
The Academy was formed on 16 April 1947 when a group of the most eminent names in the British film production industry gathered in a room at the Hyde Park Hotel. The great film director David Lean was appointed Chairman. Their fundamental aim was "to recognise those who had contributed outstanding creative work towards the advancement of British film." Nowadays the British Academy of Film and Television Arts supports, develops and promotes the artforms of the moving image, by identifying and rewarding excellence, inspiring practitioners and benefiting the public. The promotion of excellence isn't something that only happens at Awards ceremonies. There is an equally powerful role that the Academy plays at its headquarters at 195 Piccadilly and across its nations and regions, in cinemas, schools and communities in the UK and US.
The Academy's full address is 195 Piccadilly, London W1J 9LN.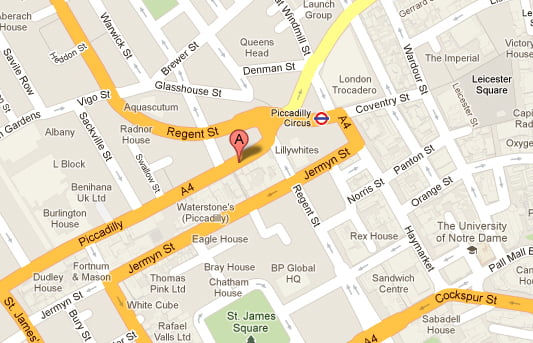 The nearest tube stations are Piccadilly Circus and Green Park.
Click here to plan your journey to BAFTA on public transport.
Travelling to BAFTA by road is inadvisable as there is limited parking available nearby. Parking meters are on Sackville St., Jermyn St. and St. James's Sq. The nearest NCP is on Brewer St.