C21's Schedule Watch Live
Friday 22 February 2013
BAFTA, London
Based on C21′s premium online strand of the same name, Schedule Watch Live is designed to uncover channel programming strategies, global content trends, and bring the international content community together around a smart one-day event.
Schedule Watch Live takes place at BAFTA in London, and will see leading UK and international programming executives come together to discuss commissioning, development, coproduction and programme acquisitions.
And with drama on the rise, we devote two sessions to the genre, examining the current creative, commercial and international opportunities.
Further panel and one-on-one sessions throw light on how the global programming business will change in 2013, making Schedule Watch Live a must-attend event.
The day is topped off with a networking cocktail from 17.30-20.00 with plenty of time to network, pitch and enjoy conversations with content executives from the UK and overseas.
Sessions include:
Schedule Watch Analysis: UK and programming trends
Drawing on the latest C21 research and ratings analysis we report on the current trends programming strategies from UK and international channels and suggest what 2013/14 has in store.
European channels focus
Featuring top European programmers we take an in-depth look at the production, acquisitions and coproduction strategies of the most distinctive international channels.
Coproducing the future of drama
As coproductions become increasingly important, this panel session will examine the complexities and opportunities around the coproduction and funding of international drama and take a look at the most exciting properties in development from leading players in 2013.
Bookings now closed
To book by phone call +44 (0)20 7729 7460
8.30-9.10
Coffee and registration
9.10
Opening remarks
David Jenkinson
Editor-in-chief & managing director
C21Media



9.15-10am
The Schedule Watch Opening Session: Programming Trends 2013
Based on data from C21's ongoing premium Schedule Watch strand, a panel of experts assess the current UK and global programming trends and anticipate how things will change in 2013.
Gun Akyuz
Research editor
C21Media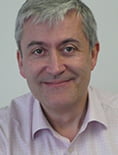 Paul Youngbluth
Chief analyst
TAPE

10.00
SW programmer one-on-one:
Ed Sayer
Commissioning editor, National Geographic Channels International
10.20
SW programmer one-on-one:
Elizabeth McIntyre
VP of production and development, Discovery Networks Western Europe
10.40
SW programmer one-on-one:
Chris Sharp
Chief programing officer, Chello Zone
11.00
SW programmer one-on-one:
Jonathan Sichel
Managing director
Scripps Networks Interactive EMEA





11.40
Dramatic Licence(part 1): Creating contemporary hits
As drama continues its rise in popularity we speak to leading producers about the current trends in the genre and how to create compelling series for the contemporary audience.
Anne Mensah
Head of drama
Sky
John Yorke
Managing director
Company Pictures
Greg Brenman
Managing director
Drama Republic
12.30
Dramatic Licence (part 2): Funding international production
As coproductions become increasingly important, this panel session will examine the complexities and opportunities around the coproduction and funding of international drama and take a look at the most exciting properties in development from leading players in 2013.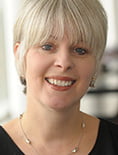 Louise Pedersen
Managing director
ALL3Media International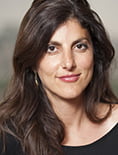 Maria Kyriacou
Managing director
ITVSGE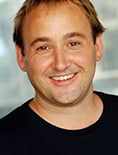 Simon Vaughan
Chief executive
Lookout Point
Sara Johnson
Executive producer & head of co-production, scripted
Keshet International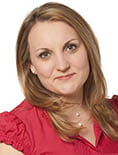 14.15
SW programmer one-on-one:
Rachel Job
Head of acquisitions & commissioning HISTORY™ & MILITARY HISTORY®
A+E Networks UK





14.35
SW programmer one-on-one:
Emma Tennant
Controller, UKTV





14.55
SW programmer one-on-one:
Tracy Forsyth
VP, Commissioning
BBC Worldwide Channels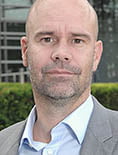 15.15
SW programmer one-on-one:
Jakob Mejlhede
SVP, Programming, Entertainment and Acquisitions
MTG





16.00
European channels supersession
Featuring top European programmers we take an in-depth look at the production, acquisitions and coproduction strategies of the most distinctive international channels.
Markus Sterky
Content strategist and format acquisitions
SVT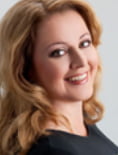 Kristiina Werner-Autio
Senior vice president, Television
Nelonen Media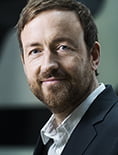 Sune Roland Jensen
Chief of programming
TV2
Radu Voicu
Programming manager
Antena Group Romania
17.30-20.00
Schedule Watch networking cocktails

Sponsors

Media Partners
Emma Tennant
Controller, UKTV
As Controller of UKTV, Emma is responsible for the editorial and brand leadership for the broadcaster's portfolio of ten thematic channel brands and complementary websites.
Before joining UKTV in late 2011, Emma worked at ITV Digital Channels where, as Controller, she helped deliver consistent and sustained growth across its digital portfolio. Collaborating with Director of Digital Channels on editorial strategy for ITV2 and ITV4, Emma oversaw a 14% growth in the ITV Digital Channels, and the significant growth of ITV3 to become the leading digital channel in the UK and the largest growing digital channel in 2010.
Prior to her work as Controller of ITV Digital Channels, Emma worked as Controller of ITV3 and CITV where she commissioned a range of successful shows f CITV including Bookaboo, which one Children's Bafta, Broadcast Award and Prix Jeunesse. For ITV3 she commissioned Matthew Kelly's Forensic Casebook, Martina Coles Ladykillers and Ladies of Letters.
Tennant started her TV career at Living TV where she was responsible for setting the channel's strategy and establishing it as the must see channel for young, female demographic with smart acquisitions including CSI, Next Top Model and Will & Grace.
Markus Sterky
Content strategist and head of formats, SVT
Markus Sterky works as content strategist and is a member of the SVT Commissioning Board since 2003. He is responsible for managing and developing SVT:s commissioning process as well as for SVT:s format acquisitions along with numerous strategic projects. He has worked with international format acquisition and development for more than 15 years, and has created Swedish successful shows such as Sommartorpet and Gokväll and has brought formats such as Eternal Glory and Over My Dead Body to the Swedish screens. He has headed the development teams at Meter Film & Television and Mastiff Media in the past. Markus is the Head of the EBU Format Group and started the EBU's annual Eurovision Creative Forum in Berlin. When he doesn't work or watches TV, he is usually listening to history and philosophy podcasts on his Ipad while playing Word Feud or Angry Birds.
Tracy Forsyth
VP, Commissioning, BBC Worldwide Channels
Tracy is Vice President, Commissioning at BBC Worldwide Channels. Based in London, she is responsible for the creation of high quality and distinctive original content for the international channel portfolio, reporting to David Weiland, Senior Vice President, Programming and TV Channels.
Tracy joined BBC Worldwide Channels in January 2012 in the newly created role. She oversees the commissioning and co-production of programmes for BBC Knowledge, BBC Entertainment, BBC Lifestyle, BBC HD and UKTV, BBC Worldwide's general entertainment channel in Australia and New Zealand. Her role involves working with independent producers in the UK and internationally, as well as the BBC's own production departments, to create a stream of programme content.
As BBC Worldwide Channels' Executive Producer on all new commissions, Tracy actively seeks global productions which could run in all markets, as well as local projects developed in conjunction with BBC Worldwide Channels' programming teams in EMEA, Latin America, Asia, India, Australia and New Zealand. In addition to having editorial oversight of all new productions, she also leads all commercial negotiations and works to extract maximum value from BBC Worldwide Channels' intellectual property.
Tracy has over 17 years of experience in making and commissioning programmes.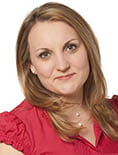 Rachel Job
Head of acquisitions & commissioning, HISTORY™ & MILITARY HISTORY®, A+E Networks™ UK
Rachel Job is Head of Acquisitions & Commissioning, HISTORY™ & MILITARY HISTORY® for A+E Networks™ UK and is responsible for all content, both acquired and commissioned, for both channels across the UK & Ireland, Benelux, Nordics, Central & Eastern Europe, South Africa and the Middle East. Job reports to Adam MacDonald, VP of Programming for A+E Networks UK.
Rachel joined A+E Networks UK in 2007, taking responsibility for acquisitions and co-productions for its flagship channel, The History Channel (now known as HISTORY ™). Since then, she has acquired, commissioned and executive produced numerous hours of factual programming for HISTORY and was integral to the launch of sister channel MILITARY HISTORY™ in 2008.
A+E Networks UK acquires over 600 hours of international programming each year and produces an additional 100+ hours of original commissions and co-productions.
Job's most successful commission Mud Men, presented by TV and Radio personality Johnny Vaughan and Steve Brooker is HISTORY' s highest rating commissioned series to date and was nominated for a Broadcast Digital Award; the first time the company has received a programme specific nomination.
Prior to working at A+E Networks UK, Rachel held the position of Head of Acquisitions and Marketing at indie distributor/producer 3DD Entertainment.
Jonathan Sichel
Managing director, Scripps Networks Interactive EMEA
Jonathan Sichel is Managing Director of the United Kingdom, Europe, Middle East and Africa (EMEA) operations of Scripps Networks Interactive, a leading developer of high-profile, lifestyle-oriented content. Based in London, Jonathan oversees the day-to-day operations of the company's wholly owned and controlled international operations of Food Network, Travel Channel and Fine Living in the EMEA territory with a focus on expanding channel distribution on television and digital platforms, developing the company's lifestyle media brands throughout the region, and increasing viewership and revenues.
Most recently, Jonathan served as General Manager of Scripps Network Interactive and was charged with developing distribution strategies for the company in the U.S. and internationally, assisting in digital rights negotiations and contributing to the formulation of its position on government policy as it relates to media industry issues.
Prior to being named General Manager of Scripps Network Interactive, Jonathan was the General Manager of U.S.-based Travel Channel. Previously, he was the Senior Vice President of Commercial Affairs and Operations for Travel Channel, where he helped guide the integration of the company into Scripps Networks Interactive.
Jonathan is a graduate of Harvard Law School. He earned his undergraduate degree in public and international affairs from Princeton University.
Radu Voicu
Programming manager, Antena Group Romania
Radu Voicu is Programming Manager for Antena Group, in charge with the Programming Strategy for Antena 1, the second commercial station in Romania. Prior to joining the Antena Group in March 2008 Radu spent more than 10 years working in the research and programming area for commercial television as Kanal D Romania (set-up and launched in 2006, currently the third station in the market) and Prima TV/Prosieben Sat1 station
International TV professional, media & content trend analyst, Radu also works closely with producers in order to find the best ways to obtain top performances for local or international formats like Who Wants to be a Millionaire, Kids Say The Darndest Things, BigBrother, World's Strictest Parents, X Factor and so on…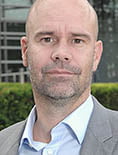 Jakob Mejlehde
SVP, Programming, Entertainment and Acquisitions, MTG
Jakob is the Senior Vice President, Programming, Entertainment and Acquisitions for the international entertainment broadcasting group Modern Times Group (MTG). His team is responsible for MTG's centralised programming and content development, as well as every acquisition for all free-TV and pay-TV channels, including the online pay-TV service Viaplay, across 36 countries on four continents. They're also responsible for negotiating 3rd party channel carriage agreements on MTG's 9 satellite platforms.
In his 14 years in the TV business, Jakob has solid experience of launching, growing and re-positioning channels across Scandinavia, Eastern and Central Europe and Africa. He has worked on formats from all major studios, turning them into hit shows across MTG's free-TV channels, and has also started MTG's scouting and option buying of original formats.
Originally from Denmark, Jakob studied journalism, but after graduation started working for the Danish channel TV 2 before getting the job as Programme Director for MTG's TV3 in Denmark. He was also Programme Director for SBS in Denmark, as well as being Vice President for MTV Nordic.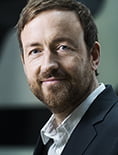 Sune Roland Jensen
Head of programmes, TV2
Sune Roland finished his Master of Arts, Film- & Media Studies at University of Copenhagen in 2001. He was recruited as a researcher to Koncern TV, one of Denmark's leading factual producers. During the six-year tenure he rose to Editoral Director, Series Producer and lastly Executive Producer and member of the management team. In 2007 Sune headed up the factual division of TV 2, Denmark's leading broadcaster. Factual output grew by 40%, cost per minute fell and viewing figures improved.
In the beginning of 2011 he joined Metronome Productions as Head of Programmes to implement a strategy of improving programme quality and growing the company to become the largest production company in Denmark. During his 2-year tenure, Metronome rose to become the second largest in scale and turnover.
In October 2012 Sune Roland Jensen returned to TV2 as Head of Programmes. He was recruited with a brief to turn around the declining viewing figures of TV 2 Denmark's main channel. He is working on it…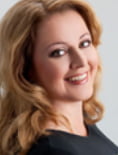 Kristiina Werner-Autio
Senior Vice President Television, Nelonen Media
Nelonen Media offers a comprehensive range of TV, radio, and online services, with three advertising-based TV channels, five pay TV channels, and five radio stations. Nelonen Media is part of Sanoma, which is a leading European company focusing on consumer media and learning.
In her role at Nelonen Media Kristiina Werner-Autio has an overall responsibility for the Nelonen Media television channels, including overseeing programming and scheduling strategies, developing the channel brand portfolio and increasing commercial market share.
Mrs. Werner-Autio has worked in the television industry since 1996, both in Finland and abroad. Since joining Nelonen Media in 2004 she has held several executive positions including Head of International Acquisitions, Head of Programming and SVP of Free-TV prior to her current position.
Kristiina Werner-Autio holds M.Sc. Economics from Helsinki School of Economics and Business Administration.
Elizabeth McIntyre
VP production & development, Factual DNI, Discovery Networks Western Europe
Elizabeth McIntyre is Vice President of Production & Development, Factual DNI. Elizabeth commissions all international and local factual programming across Discovery's UK, Western Europe and CEEMEA markets.
Series include Inside the Gangsters' Code; Tropical Diseases; Superhuman Showdown; You have Been Warned; Naked & Marooned with Ed Stafford; Dealers; Body Invaders; World's Toughest Expeditions; Countdown to Collision; Salvage Hunters; Aircrash Confidential; Wheeler Dealers; How Do They Do It; X-Machines; War Digs; World's Top 5; Shackleton; Making Money from Antiques; Martin Kemp's Crime Museum UK; Crimes that Shook the World; A&E; Wartime Secrets; Wartime Digs and Freddie Flintoff Goes Wild.
Specials include World's Toughest Drive; Alive! 60 Days Under Snow; Norway Massacre: The Killer's Mind; Lou Ferrante's Mob Rules; Ed Stafford Walking the Amazon; Meet the Elephant Man and The Great White Silence.
Previously she was a producer/director for the BBC and independent production companies including Brook Lapping, Endemol and Leopard Films.
Production credits included Missing; The Lost Children of Berlin; Five Steps To Tyranny; How to Have a Good Death and Watergate.
Elizabeth is a graduate of the University of Birmingham.
Ed Sayer
Commissioning editor, National Geographic Channels International
As Commissioning Editor, NGCI, Ed Sayer develops, commissions and executive produces series and specials for National Geographic Channels International. With NGCI's content hub based in London, Sayer is cultivating strong relationships with UK production houses, and commissioning to a great degree from the extensive factual production sector in the UK. However, he is always on the lookout for great ideas and will work with producers from any part of the world to help get their programmes on screen.
Previously Sayer served as Executive Producer for ITV Studio's Factual Department, overseeing a large swathe of output that included Britain's Best Dish and Cops With Cameras. With 15 years of experience in the television industry, Sayer has also worked for BBC Scotland and BBC Factual Entertainment as Head of Entertainment Development and Development Executive, respectively.
National Geographic Channels International (NGCI) inspires viewers through its smart, innovative programming that questions what we know, how we view the world and what drives us forward. A business enterprise owned by National Geographic Ventures (NGV) and FOX Entertainment Group, NGCI contributes to the National Geographic Society's commitment to exploration, conservation and education through its six channels: National Geographic Channel, National Geographic Channel HD, Nat Geo Wild, Nat Geo Wild HD, Nat Geo Adventure and Nat Geo Music.
Globally, National Geographic Channel (including NGC U.S., which is a joint venture of NGV and Fox Cable Networks Group) is available in more than 440 million homes in 171 countries and 38 languages.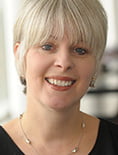 Louise Pedersen
Managing director, ALL3MEDIA International
Louise joined ALL3MEDIA International as Managing Director in March 2004 from the ITV distributor, Carlton International.
ALL3MEDIA International is one of the UK's leading independent distributors. The company works closely with the production industry to develop, finance and distribute internationally appealing programmes. In the last few years, ALL3MEDIA International has grown significantly, with turnover increasing from £3 million in 2004 to more than £40 million in 2011. It now distributes programmes from more than 70 different production companies from across the UK, Europe, Australia and NZ. The catalogue includes international bestsellers such as Midsomer Murders, Skins, The Cube and Undercover Boss.
In 2009, ALL3MEDIA International was awarded the Queen's Award for Enterprise: International Trade. A year later, in 2010, ALL3MEDIA International picked up the Broadcast Award for Best International Programme Sales in acknowledgment of its on-going success with Undercover Boss, while in 2010 and 2011, respectively, the company topped the Broadcast Magazine Distributors Peer Poll.
Louise was a member of PACT Council for five years until December 2008 and chaired PACT's Export Group from 2004 – 2007. She acted as an industry mentor in NESTA's Creative Business Mentor Network in 2010 and will be taking this role on again in 2012/13.
Chris Sharp
Chief programing officer, Chello Zone
Chris Sharp joined Zone Vision in 1992 with joint responsibility for establishing and managing the company.
Chris began his career in the media industry in 1986 at The Music Channel and from there he joined Super Channel, gaining wide experience in a number of positions in ad sales and finance. He joined thematic channel Music Box in 1989 and was responsible for the international distribution of its portfolio of programming.
Chris oversees and manages all programming, scheduling and on-air at Chello Zone. Most recently, he has been integral in expanding the CBS Chello Zone Partnership into EMEA markets, increasing the footprint of the brand by more than 80 territories.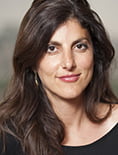 Maria Kyriacou
Managing director, ITV Studios Global Entertainment
Maria Kyriacou heads ITV Studios Global Entertainment (ITVS GE), one of the world's leading international TV distribution and consumer products businesses. Part of ITV plc, which also operates the UK's largest commercial broadcaster, the business distributes 40,000 hours of prestigious content to 3000 broadcasters around the world.
Maria manages a diverse portfolio of key assets, including hit international drama franchises such as Vera, Lewis and Poirot and the world's longest running drama serial, Coronation Street. Recent additions to ITVS GE's world-class portfolio include: Rectify, AMC Networks' Sundance Channel's first wholly-owned scripted production; Mr Selfridge, an ITV Studios production from award-winning writer Andrew Davies and starring Jeremy Piven (Entourage); critically-acclaimed dramatist Stephen Poliakoff's Dancing On The Edge (a Ruby Film and Television production); Falcón (a Mammoth Screen/Canal+/ZDF co-production) and Inspector Morse prequel Endeavour (a Mammoth Screen/Masterpiece co-production in association with ITV Studios).
ITVS GE's slate of global formats includes classic family entertainment series Surprise Surprise, Come Dine With Me – Europe's top TV format in 2011 and now produced in 35 territories worldwide – Four Weddings, Dancing on Ice, Hell's Kitchen and I'm A Celebrity…Get Me Out Of Here! Recent additions to the formats portfolio include The Garden's brand new reality format, The Audience, which is already in production in five territories worldwide; gameshow Don't Blow The Inheritance and dog modeling competition Top Dog Model, both from 12 Yard Productions and ITV Studios' hidden camera show Fool…
Maria joined ITV from The Walt Disney Company where she was Senior Vice President, Digital Media Distribution EMEA with responsibility for the company's digital media sales and strategy across both channel and programme distribution.
Maria is based in London, South Bank and joined ITV in August 2010.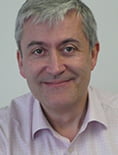 Paul Youngbluth
Chief analyst, TAPE
Paul Youngbluth is a director and one of the principals of TAPE (Television Audience Programme Evaluation), a UK-based, specialist (and independent) audience research company, providing consultancy services to a broad span of broadcasters and production companies around the world.
During his time with TAPE Paul has travelled extensively, with particular focus on the U.S., gaining an detailed understanding of how the U.S. Network, Syndicated and Cable environments operate. He has also worked for many years on the analysis of programme schedules in a wide variety of international markets as well as monitoring the changing habits of the viewing audience – using this insight to build evaluatory tools which can be applied to the development of treatments, concepts and scripts, in both television and theatrical environments.
With the emergence of the unscripted or format-based TV business Paul recognised the opportunity this represented for TAPE and enabled the company to develop an international monitoring and assessment service, designed to deliver insights and information on new and emerging audience trends and programme types.
In recent years Paul has led the company's expansion into the Chinese TV market, building relationships and working partnerships with some of the key players in the market.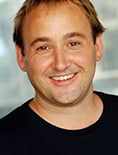 Simon Vaughan
Managing director, Lookout Point
Simon has over 20 years experience in television, working in a variety of roles from writer, producer, executive producer, distributor and financier. His distinct creative-business skill set is the foundation behind Lookout Point, which he established in 2009 to be a producer of unique, ambitious, global drama. Recent productions include Ripper Street, Parade's End, Titanic and Combat Hospital.
Prior to forming Lookout Point, Simon was involved in structuring a wide variety of television dramas including Ben Hur for ABC Network, CBS's hit series Flashpoint, The Company for BBC/TNT, Lifetime's Coco Chanel, Henry VIII for WGBH/ITV and many more. Starting in the business as an actor, Simon worked for global media group Bertelsmann in London and New York, before forming Alltime Entertainment, where he produced three seasons of the children's TV series Watership Down.

Sponsors

Media Partners
BAFTA and how to get there
The Academy was formed on 16 April 1947 when a group of the most eminent names in the British film production industry gathered in a room at the Hyde Park Hotel. The great film director David Lean was appointed Chairman. Their fundamental aim was "to recognise those who had contributed outstanding creative work towards the advancement of British film."
Nowadays the British Academy of Film and Television Arts supports, develops and promotes the artforms of the moving image, by identifying and rewarding excellence, inspiring practitioners and benefiting the public.
The promotion of excellence isn't something that only happens at Awards ceremonies. There is an equally powerful role that the Academy plays at its headquarters at 195 Piccadilly and across its nations and regions, in cinemas, schools and communities in the UK and US.
The Academy's full address is 195 Piccadilly, London W1J 9LN.
The nearest tube stations are Piccadilly Circus and Green Park.
Click here to plan your journey to BAFTA on public transport.
Travelling to BAFTA by road is inadvisable as there is limited parking available nearby. Parking meters are on Sackville St., Jermyn St. and St. James's Sq. The nearest NCP is on Brewer St.

Sponsors

Media Partners