Beatrice Springborn and Roma Khanna from Universal International Studios (UIS) and Chris Brearton and Michael Wright from MGM have joined the speaker line-up to share their content strategies and visions at Content London.
In a Keynote session, Universal International Studios president, Springborn will set out her creative vision and will be joined by newly appointed head of studio, Khanna to collectively unpack the UIS model and discuss the studio's tailored approach to global storytelling.
As part of the Content Strategies strand at Content London, leaders of MGM+ Brearton and Wright will discuss the origin and early success of MGM+ and outline their programming slate, strategy, international expansion and future vision for the service.
You can find out more about Content London 2023 by CLICKING HERE.
CONTENT LONDON 2023 WILL SELL OUT. THE TIER 3 RATE OF £1099 ENDS SOON. Register now by CLICKING HERE.
Speaking at Content London: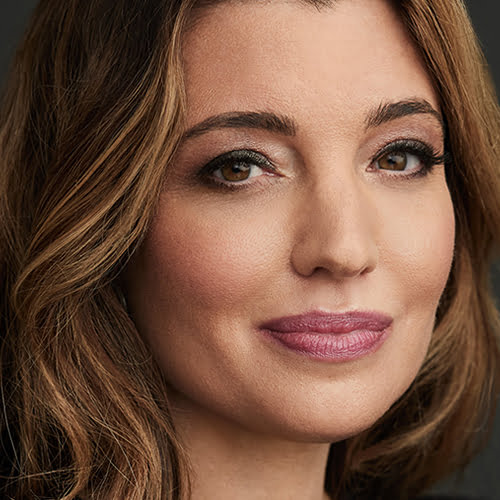 Beatrice Springborn
President
Universal International Studios and UCP
Springborn  oversees all aspects of the two studios' award-winning slates with a primary focus on growing their global production output. She reports to Pearlena Igbokwe, chairman of USG.
Universal International Studios (UIS) partners with storytellers from around the globe to create bold and distinctive shows with universal resonance. Based in London, the business' in-house production companies include Carnival Films, Monkey, Matchbox Pictures, Working Title Television and Heyday Television. UIS productions include the Netflix global hit Clickbait, Peabody Award-winning music comedy We Are Lady Parts, BAFTA-winning reality show Made in Chelsea, Emmy Award-nominated series Hanna, worldwide TV phenomenon Downton Abbey, as well as Apples Never Fall for Peacock and The Day of the Jackal for Peacock and Sky.
Springborn joined the studio group in 2020 following a six-year run at Hulu, where she led comedy and drama development, coproductions and casting across the streamer's acclaimed and award-winning slate of originals.
Roma Khanna
Head of studio
Universal International Studios
Reporting to president, Beatrice Springborn, Khanna is a content innovator, storyteller, executive and entrepreneur, with proven success growing global businesses in TV, broadcast, digital, film and distribution. She is recognized across the industry as a creative, smart, relentless, passionate and globally minded leader. She believes in the power of stories to shape how we see the world and in the opportunities that content provides when it intersects with technology across infinite platforms.
Khanna was previously the executive chair of HiddenLight Productions, the global scripted and unscripted studio founded by Hillary and Chelsea Clinton, and Sam Branson. As executive chair, she led the London, New York, and LA-based company for nearly three years. She executive produced premium shows such as the eight-part docuseries Gutsy for Apple TV+, which follows Hillary and Chelsea Clinton as they embark on a thought-provoking journey meeting trailblazing women artists, activists, and community leaders. She was also executive producer on HiddenLight's Emmy-award-winning Netflix documentary In Her Hands, which tells the story of Zarifa Ghafari, who became Afghanistan's youngest female mayor at just 26, leading up to the Taliban's takeover in 2021. Prior to joining HiddenLight, Khanna was the CEO of REVOLT Media & TV. Reporting directly to chairman Sean Combs, she was responsible for leading the multi-platform company's strategy, operations, and social justice initiatives. After stepping down as CEO in 2020, she remained an advisor to the board.
Chris Brearton
VP, Prime Video Studios Strategy
MGM+ and MGM Alternative TV
Brearton, formerly COO of Metro-Goldwyn-Mayer (MGM), joined the company in February 2018 and oversees MGM's global business operations as well as the legendary studio's business development and strategic growth initiatives.
Brearton comes to MGM from the entertainment powerhouse law firm, Latham & Watkins, where he was the managing partner of the firm's Century City office. His tenure there saw Brearton build an internationally acclaimed entertainment, sports and media practice focused on mergers and acquisitions, strategic joint ventures, complex financing transactions, media rights licensing, and overall business and operational counselling.  For nearly twenty years, Brearton has represented MGM in several critical capacities as a lawyer and counsel to the MGM executive team, including all of MGM's transformative activities over the last eight years, such as: MGM's acquisition of united artists media group; MGM's acquisition of EPIX, which added a premier pay television network and distribution platform for MGM's growing slate of new film and television content and robust library; the recent enhancement of MGM's debt capital structure to $2.1 billion; and MGM's joint venture with Annapurna Pictures, through which MGM will once again release its own films under the MGM banner theatrically in the US.
Michael Wright
Head
MGM+
Wright is responsible for content for MGM+ (formerly EPIX), a commercial free premium linear channel and streaming service delivering a broad lineup of quality original series and docuseries, the latest movie releases, and classic film franchises—all available in the US on TV, on-demand, online, and across devices. Wright oversees the expansion of MGM+'s slate of theatrical, scripted, unscripted, and acquired programming, creative and marketing efforts, as well as strategic partnerships. Wright reports into Chris Brearton, VP, Prime Video Studios Corporate Strategy, MGM+, and MGM Alternative.
Since Wright joined MGM+ in 2017, he and his team have dramatically expanded distribution, brought the network into the OTT space with the MGM+ app, tripled the amount of original programming on the service, and more than doubled the subscriber base. Under Wright's leadership, MGM+ has become a reliable destination for premium original series, including emmy-winning series Godfather of Harlem starring academy award winner Forest Whitaker; sci-fi horror series From; the Western adventure Billy the Kid; and the cinematic dramatic series A Spy Among Friends, War of the Worlds, Rogue Heroes, and Belgravia. Wright has also enjoyed great success with critically acclaimed docuseries, including emmy-nominated Laurel Canyon, Helter Skelter, Slow Burn, My Life as a Rolling Stone, NFL Icons and Murf the Surf.