ITV Studios, BBC Studios and Hallmark Media have joined the Content Strategies strand at Content London and will share their future programming plans alongside other key studios, platforms and channels at the three-day event.
You can find out more about Content London 2023 by CLICKING HERE.
THE TIER 3 RATE OF £1099 ENDS ON FRIDAY. Register now by CLICKING HERE.
In two dedicated team-focused Content Strategies sessions, BBC Studios and ITV Studios will reveal their respective programming plans, news ways of dealmaking, and how they prefer to work with external producers.
Julian Bellamy, managing director, ITV Studios, one of the leading independent producer and distributors in the world, will share key insights on industry trends and how it is adapting to them, including new ways of dealmaking, new ways of distributing ITV's catalogue and the opportunity new technology offers in content production. He will be joined by Ruth Berry, managing director of global partnerships, and Lisa Perrin, managing director of international production.
From BBC Studios, Ralph Lee, CEO, Studios Productions, will be joined by Matt Forde, managing director global entertainment, Kate Ward, managing director, factual productions, and Mark Linsey, president, scripted productions, to set out the team's content strategy and discuss the new programming it is creating, as well as how it is working with the wider creative community to achieve its ambitions.
In a one-on-one Content Strategies session, Lisa Hamilton Daly, executive vice president, programming at Hallmark Media will discuss the type of new programming she is looking for and opportunities for partnerships across the three linear cable networks Hallmark Channel, Hallmark Movies & Mysteries, and Hallmark Drama, as well as its SVoD service, Hallmark Movies Now, and AVoD platform, Hallmark Movies & More.
More speakers, meanwhile, have joined the Commissioning strand of Content Strategies. They are Hilary Rosen, director of commissioning at UKTV, Fiona Campbell, controller, youth audience at BBC iPlayer and BBC Three, Lucy Luke, head of UK partnerships at Snap, Sened Dhab, VP young adult scripted at France Télévisions, Cailah Scobie, chief content officer at Stan, Thomas Münzner, vice president of content at Joyn, Justin Stockman, VP, English content development and programming at Bell Media, Nicola van Niekerk, head of premium content and co-productions for Multichoice Africa (M-Net), Domingo Corral, director of fiction and entertainment, Movistar Plus+, Mary Donahue, SVP, development and production, The History Channel, and Sinéad Stimpfig and Anthony Nilan, commissioning editor and head of content strategy, respectively, at Ireland's Virgin Media Television.
You can find out more about Content London 2023 by CLICKING HERE.
Speaking at Content London: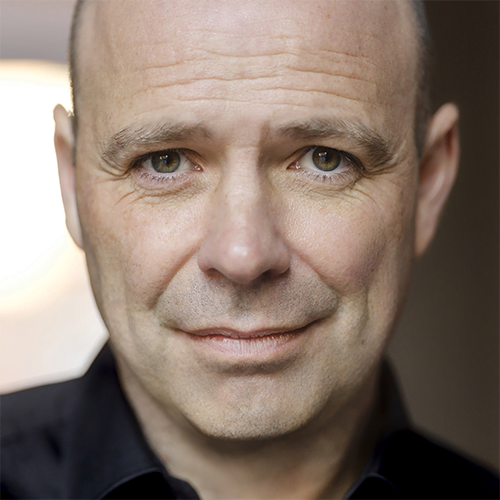 Julian Bellamy
Managing director
ITV Studios
Bellamy is MD of ITV Studios, one of the leading independent producers and distributors in the world; the largest producer in the UK and one of the largest independent producer of non-scripted shows in America. ITV Studios is part of ITV plc. The studios group has production bases in 13 countries, with over 60 production labels making close to 7,000 hours of original programming every year. Bellamy joined ITV from Discovery Networks International where, as creative director and head of commissioning. He was previously head of Channel 4.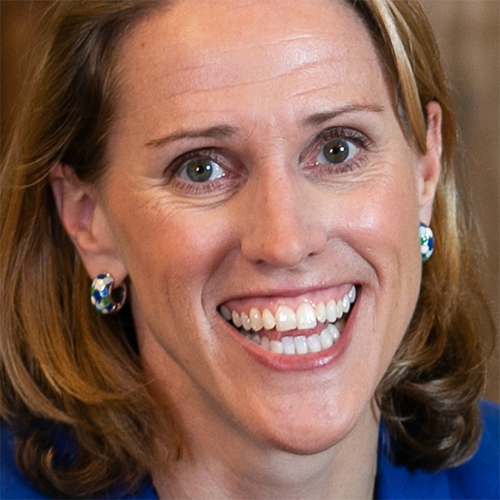 Ruth Berry
Managing director, global partnerships
ITV Studios
During her decade with the business and in particular her six-year tenure as MD, Berry has overseen the transformation of its predominantly English-language content sales (with a factual specialism), to a truly global distributor of world-class English and European language drama, alongside an enviable portfolio of high quality non-scripted titles. Berry joined ITV Studios in 2012 from Shine International where she was SVP, head of EMEA.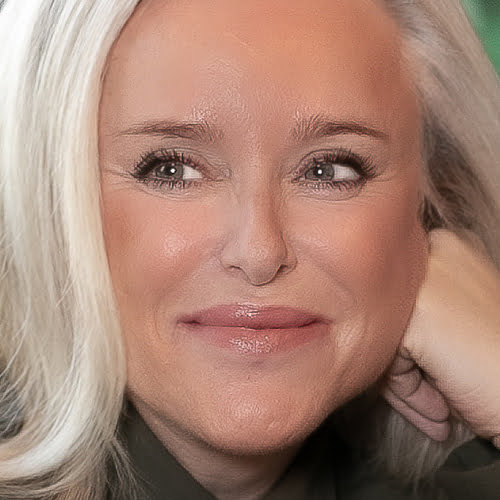 Lisa Perrin
Managing director, international production
ITV Studios
Perrin joined ITV Studios in May 2020 as MD, international production, charged with overseeing the day to day running of ITV Studios' leading production labels outside the UK and US, developing business strategy and vision as well as identifying growth opportunities in new and existing markets. Prior to joining ITV Studios, Perrin was CEO creative networks at Endemol Shine Group.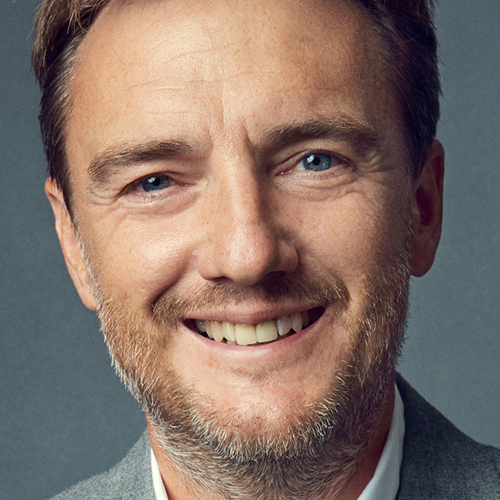 Ralph Lee
CEO BBC Studios Productions
BBC Studios
As CEO, Lee has overall responsibility for BBC Studios Productions globally. Lee had 25 years' experience in the UK television sector prior to joining BBC Studios. He was acting chief creative officer at Channel 4, where he also held a number of commissioning roles including head of factual and head of specialist factual. During his tenure, the business enjoyed notable impact and awards for programmes which included: The Secret Life of Four Year Olds, Grayson Perry: All Man, Gogglebox, First Dates, Benefits Street, Richard III: the King in the Car Park, 24 Hours in Custody and Educating Yorkshire.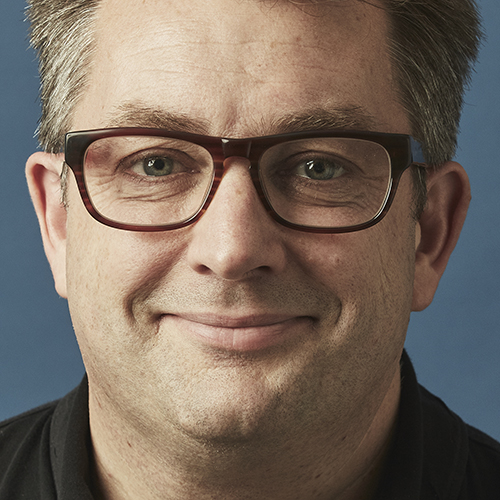 Matt Forde
MD, global entertainment
BBC Studios
Forde is responsible for the business' worldwide network of production bases for scripted and unscripted outside the UK, along with the factual entertainment and events and entertainment and music production teams in the UK. He also oversees global format sales and the company's invested indies, Mothership Productions and Mettlemouse Entertainment. Previously, he was MD for international productions and formats – a role in which he doubled the size of his area of the business in three years, by driving the global success of hit shows such as Dancing with The Stars, The Great Bake Off and The 1% Club, as well as scripted format hits including Ghosts, Doctor Foster and Luther.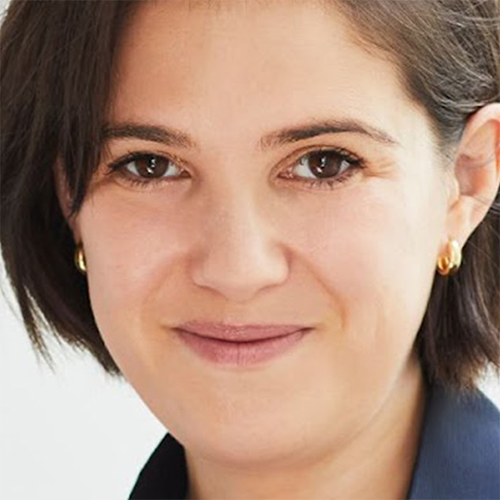 Kate Ward
MD, factual productions
BBC Studios
Ward is responsible for driving the commercial and creative growth strategy of one of the industry's largest production portfolios. This includes BBC Studios Productions' world-renowned natural history unit, documentary unit and science unit, wholly owned BBC Studios independent label Voltage, as well as the third party content distribution relationships with a raft of prestigious and award-winning independent production companies. Most recently, Ward was president at VICE Studios. She has also held commercial and strategy roles at Refinery29 and Endemol Shine.
Mark Linsey
President scripted productions
BBC Studios
Linsey oversees BBC Studios' teams in drama productions, daytime, continuing drama series and comedy productions, alongside its scripted labels (Lookout Point, Sid Gentle, Clerkenwell Films, Baby Cow Productions, House Productions), and the scripted indie minority shareholdings and distribution relationships. He took up his role in February 2022, when BBC Studios combined its productions and content partnerships businesses to create a single content powerhouse for all productions, talent relationships, and content investment. Prior to this, Linsey was the CCO at BBC Studios.
Lisa Hamilton Daly
Executive VP, programming
Hallmark Media
Daly is charged with identifying, developing, and creating impactful, top-quality, brand-building content across the company's three linear networks, Hallmark Channel, Hallmark Movies & Mysteries, and Hallmark Drama, as well as its SVOD service, Hallmark Movies Now, and AVOD platform, Hallmark Movies & More. Additionally, she is responsible for building on Hallmark Media's programming strategy and diversifying the voice and breadth of the company's talent pool, both in front of and behind the camera. Also central to her oversight is bringing parent company Hallmark's legacy and brand values to life in new ways and translating Hallmark IP into content that serves existing viewers and attracts new audiences across various platforms. Prior to joining Hallmark Media, Daly served as executive VP, creative affairs and executive producer at Bedrock Entertainment.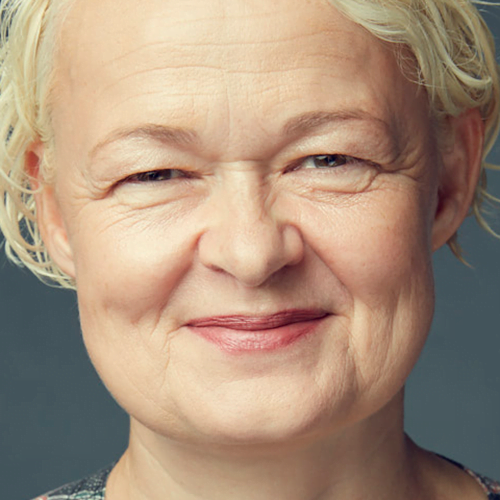 Fiona Campbell
Controller, Youth Audience
BBC iPlayer & BBC Three
As well as holding overall responsibility for content commissioning across platforms and overseeing the strategy of BBC Three, Campbell works across content and the BBC to amplify the discoverability and impact of key BBC iPlayer programmes with youth-appeal, and leads on digital and social activity. Prior to joining BBC Three in January 2019 as controller of BBC Three, Campbell was director, digital BBC News.
Sened Dhab
VP young adult scripted
France Télévisions
Dhab is in charge of finding, fostering and overseeing all drama content destined for France Télévisions' streaming platform, France.tv.  Dhab has had a long career spanning all facets of the entertainment business. Before he arrived at France Televisions, he took the helm of social media and content at groundbreaking French entertainment agency Dare.Win.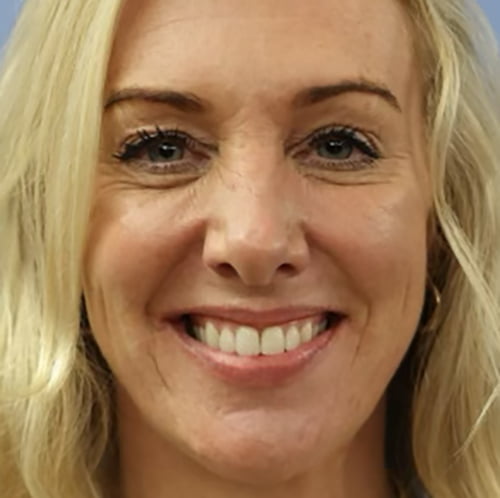 Lucy Luke
Head of UK partnerships
Snap
Luke is responsible for managing publisher content across sport, news, and entertainment on Snapchat. Before joining Snap, Lucy spent eight years at Meta, where she managed partner relationships across Facebook and Instagram with a key focus on building their businesses, audiences, and innovation on the platforms. Lucy has led the strategic direction for media publishers and creators across EMEA ranging from ViacomCBS to Jamie Oliver. Prior to Meta, Lucy was at Brave Bison, based in New York.
Cailah Scobie
Chief content officer
Stan 
Scobie is responsible for the streamer's dynamic content strategy, overseeing content acquisitions and operations, programming and originals. She has executive produced a diverse slate of films and series including Ten Pound Poms, Wolf Like Me, Black Snow and Bump, among others. She has helped negotiate major studio output deals with the likes of Lionsgate, Showtime, NBCU, Paramount, MGM and Sony. Scobie was previously the company's head of content acquisitions and general counsel. Prior to working at Stan, Scobie was corporate counsel at The Nine Network.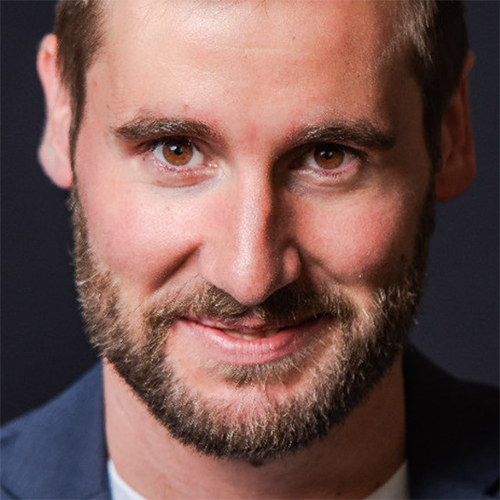 Thomas Münzner
Vice president content
Joyn
Münzner was one of the people involved in launching Joyn, Germany's new streaming platform in March 2018. He launched the first Joyn original productions and is responsible for Joyn's content strategy. Prior to Joyn, he worked in content acquisition at Maxdome at a time when "jerks.", the first German original production of a VoD platform, was produced. Münzner started his career at Maker Studios Inc, Disney's former content network, where he acquired video content for a young audience and distributed it to various platform partners.
Nicola van Niekerk
Head of premium content and co-productions
Multichoice Africa – M-Net 
Van Niekerk is a broadcast expert with more than 20 years experience in television production and broadcasting. At Multichoice, she oversees the local production of more than 1000 hours of content annually across all genres.  She is also responsible for the international coproductions for the group. MultiChoice Group is a leading entertainment company and is home to some of the most recognised brands on the African continent. The Multichoice entertainment platforms – DStv, GOtv, Showmax and DStv Now – are a hub for more than 19 million people across 50 countries.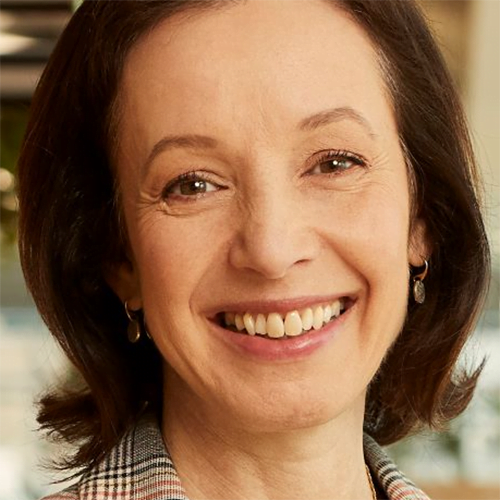 Hilary Rosen
Director of commissioning
UKTV
Rosen leads UKTV's award-winning team of commissioners, overseeing all of UKTV's original unscripted and scripted content. Rosen has commissioned some of UKTV's biggest successes including BAFTA-winning show Taskmaster and award-winning Mel Giedroyc: Unforgivable. While running the Factual and Factual Entertainment slate she and her team commissioned breakout hits Emma Willis: Delivering Babies, Stacey Dooley Sleeps Over, the double BAFTA-winning Big Zuu's Big Eats, Blackadder: The Lost Pilot and the Bangers and Cash franchise. Her team has delivered the hit scripted shows Annika, We Hunt Together and The Cockfields.
 Prior to UKTV Rosen was creative director at Silver River.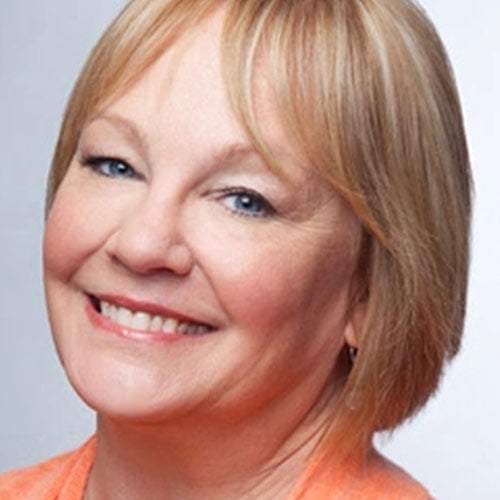 Mary Donahue
SVP, development and production
The History Channel, A+E.
Donahue is responsible for managing all production, overseeing a slate that includes premium drama documentaries and new and returning series. Recent History projects include Grant with executive producer Leonardo DiCaprio and Abraham Lincoln with Pulitzer Prize winning author Doris Kearns Goodwin. Prior to joining A+E, Donahue worked at Discovery Channel. Programmes Donahue developed have earned 20 Emmy nominations, Donahue has been nominated for ten Emmys and won four times.
Justin Stockman
VP, English content development and programming
Bell Media
Stockman is responsible for English TV programming including CTV, Crave and Bell Media's English-language specialty channels discovery, MTV, E!, Much, CTV Drama, CTV Life, CTV Comedy, CTV Sci-Fi with a focus on developing groundbreaking new content. Stockman's role includes the ongoing negotiation and development of Bell Media's original production programming content for all platforms with local producers and international studios. Additionally, Stockman retains oversight of the day-to-day operations and growth of Bell Media's ad-supported creator and influencer network Much Studios. Stockman also leads Bell Media's diversity and inclusion initiatives.
Domingo Corral
Director of fiction and entertainment
Movistar Plus+
Corral started at the Telefónica platform in May 2014 after a long period at Turner, where he directed the TCM channel dedicated to cinema and afterwards, he held the company's general management role for Spain and Portugal. In his final phase, he was director of entertainment content for Europe, Middle East and Africa at Turner. Currently, at Movistar Plus+, Corral leads the production strategy of series and original cinema, entertainment programmes, and alliances with content partners.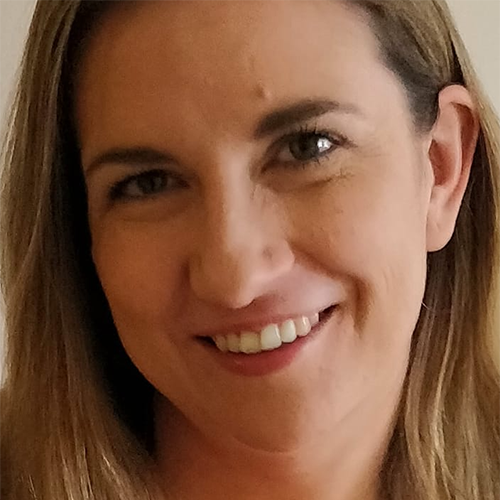 Sinéad Stimpfig
Commissioning editor
Virgin Media Television Ireland
Stimpfig is responsible for shaping and implementing VMTV's commissioning strategy across all platforms. Stimpfig is the main point of contact for independent producers and works closely with the core content team to identify and nurture key commissions across all genres.  Since joining VMTV in 2020, she has commissioned international drama coproductions, such as Redemption, The Vanishing Triangle and Faithless. She has championed new Irish formats, including The Clinic for Well People and Grá ar an Trá and delivered groundbreaking factual series, such as The Guards and Born too Soon.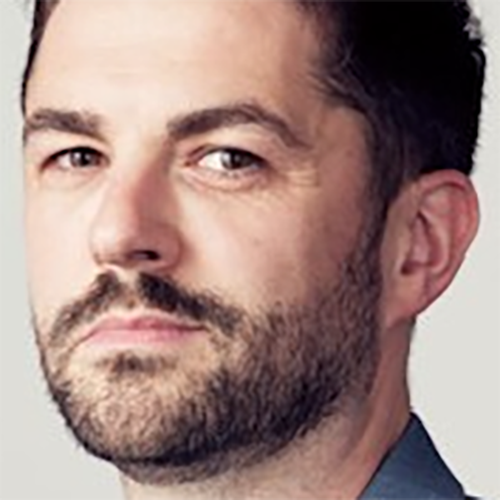 Anthony Nilan
Head of content strategy
Virgin Media Television Ireland
Nilan oversees the networks non news and sport output with a remit that covers commissioning, acquisitions, and scheduling for 5 linear channels and VMTV's VoD service. Prior to taking on the content strategy role he was a commissioner with the network developing a strategy that ensured VMTV delivered on its public service remit though high end, impactful content with commissions such as Ireland's Got Talent, Gogglebox, Eating With The Enemy and Generation Dating. Prior to joining Virgin Media Television in 2014 he worked in the independent sector for nine years, making content for both RTÉ and TV3, including big name formats like The Apprentice, The Voice and Dragons' Den.