Leading drama commissioners from the UK, Ireland, Canada and Norway have joined the Content Strategies strand at Content London and are set to outline their programming requirements at the November event.
You can find out more about Content London, and register for a discounted TIER 2 delegate pass, by CLICKING HERE.
In a series of Content Strategies sessions, scripted commissioners from broadcasters, channels and platforms around the world will discuss their original content and acquisition strategies, as well as opportunities for new coproduction partnerships.
Caroline Hollick, head of drama at Channel 4, Trish Williams, executive director of scripted content at CBC, and Marianne Furevold-Boland, head of drama at NRK, will return once again to Content London to spell out their latest commissioning strategies to delegates at the event, which takes place from November 27 to 30. They will be joined by Sebastian Cardwell, deputy chief content officer, UK, at Paramount, and David Crean, RTÉ's acting head of drama.
Content London remains the most important development marketplace in the world, where major drama commissioners come to share their plans and meet with potential partners.
Speaking at Content London: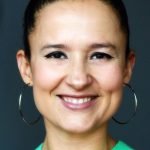 Caroline Hollick
Head of drama
Channel 4
As head of drama at UK commercially funded pubcaster Channel 4, Hollick has commissioned groundbreaking series including It's a Sin by Russell T Davies, Help by Jack Thorne and Bafta winner I Am Ruth, created by Kate Winslet and Dominic Savage. Other shows include returning series Screw by Rob Williams, The Undeclared War by Peter Kosminsky, Chivalry by Sarah Solemani and Steve Coogan, and critically acclaimed Somewhere Boy by Pete Jackson, alongside continuing drama Hollyoaks.
Previously, Hollick was creative director at StudioCanal-owned Red Production Company. Before that, she was head of development at Red. She began her career as a production trainee at Yorkshire Television.
Trish Williams
Executive director, scripted content
CBC
As executive director of scripted content at Canadian pubcaster CBC, Williams has creative oversight of drama, comedy, film, radio comedy and scripted Gem original programming. Recent highlights include Peabody-GLAAD-CSA award-winning comedy Sort Of, featuring Bilal Baig; Son of a Critch, starring Benjamin Ainsworth, Mark Critch and Malcolm McDowell; hybrid TIFF film and five-part miniseries Bones of Crows by Marie Clements; and the Berlinale premiere film/series hybrid BlackBerry by Matt Johnson.
Before joining CBC in 2019, Williams was VP at Boat Rocker (formerly Temple Street), where she oversaw the creative execution of series for production as well as the sourcing and development of IP and original series for primetime cable, pay, conventional and OTT platforms. She spent seven years at Bell Media, where she was director of the drama department.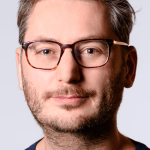 Sebastian Cardwell
Deputy chief content officer, UK
Paramount
Cardwell is deputy chief content officer, UK, at Paramount (formerly ViacomCBS), which includes Channel 5 and its digital brands, the wider Paramount channel portfolio and streaming service Paramount+ UK. Reporting to content chief Ben Frow, Cardwell is responsible for devising strategy across the portfolio, with a specific focus on drama and original content.
Cardwell first joined Channel 5 in 2011. He spearheaded the channel's increased investment in drama, giving rise to such hits as the All Creatures Great & Small reboot, Penance, The Deceived and The Drowning.
Cardwell was previously digital controller, responsible for the day-to-day running of Channel 5's digital channels and overseeing all commissioning, acquisitions and channel management. In this role, he commissioned titles such as prison drama Clink, Celebs on the Farm and It's Your Fault I'm Fat.
David Crean
Acting head of drama
RTÉ
Crean is responsible for drama commissioning for RTÉ One and RTÉ 2. He runs the Irish pubcaster's drama development slate and has helped develop Love/Hate, Rebellion, Striking Out, Hidden Assets, Taken Down, Smother and Kin with the producing partners. As nearly all RTÉ dramas are coproductions, he exec produces for RTÉ alongside coproduction partners. In recent years, Crean has overseen the development of Storyland on RTÉ Player and now its move to RTÉ 2. As RTÉ has increased its drama hours and gears up to make more drama for RTÉ 2, he is responsible for developing and delivering a strategy to offer dramas with a variety of range and tone across both channels.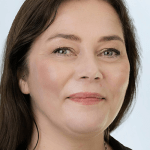 Marianne Furevold-Boland
Head of drama
NRK
Furevold-Boland was appointed chief of NRK's drama division in 2022. Before that, she was  executive producer at NRK Drama, overseeing series such as Exit, State of Happiness, For Life and I Am Earth. Furevold-Boland was the producer of web drama series Skam and oversees the various Skam remakes that are being produced in more than eight countries around the world.
Furevold-Boland previously worked on various NRK projects over many years as a producer, script doctor, writer, journalist and presenter, across both television and radio.
She also gives workshops in insight work as a tool for developing scripts, and producing shortform content.
Furevold-Boland was educated as an actor at the Liverpool Institute for Performing Arts in the UK.