The BBC Academy offers training and development to both BBC employees and the wider industry to support them in their mission to inform, educate and entertain. "Bridging the gap between education and workplace" is the first step towards creating a more diverse, accessible and equal future for broadcasting, says Academy skills chief Gurdip Bhangoo. "Addressing this is key if the UK is to continue to be a world leader in content production."
What does your role involve?
I oversee the BBC's training offer in content production, technology and digital skills. My team also runs a very successful outreach offer to diverse 16- to 18-year-olds looking to forge on-air careers with the BBC as reporters, sports commentators, comedy writers, podcasters and presenters. And I look after the BBC Academy's external partnerships with the likes of the National Film and Television School and ScreenSkills, through which we deliver skills and learning to the wider UK broadcast sector with partners.
Do you have a specific stated mission with regards to the four verticals within The Big Picture Network: inclusivity & diversity; sustainability & environment; business practice & operations; and content & storytelling?
I'd say that all four verticals are baked into the work my team and I do at the BBC Academy from a skills and talent perspective.
What's the main focus for you?
Empowering staff inside the BBC to do their best work and ensuring they have the skills and learning to thrive. Outside the BBC, we hope to inspire the next generation of creative talent to build exciting careers across the UK's content business.
What are the biggest challenges?
Ensuring we reach the most diverse talent pool and helping them to develop the skills and learning they need for a successful career in production.
Can you give an example of how you set about trying to influence positive change?
One example is the outreach work of the Academy events team around skills and talent development with some 5,000 16- to 18-year-olds across the UK every year. We deliver practical workshops, masterclasses and talent opportunities aimed at bringing the most distinctive diverse voices and faces into on-air and off-air roles at the BBC.
What, for you, are the most common issues that need to be addressed?
Understanding all the amazing and brilliant roles on offer in the broadcasting industry – and tackling the lack of understanding in education about the types of careers in broadcasting that are available to young people.
How could things be different and what kind of change needs to be introduced to achieve this?
We need more collaboration and input into young people's career aspirations at an earlier age. The broadcast industry and the various external skills bodies need to work far more effectively and at scale to tackle the practical skills shortages across the UK production sector. At the moment, there are a lot of well-meaning skills and talent initiatives being run without any real overarching future-skills strategy.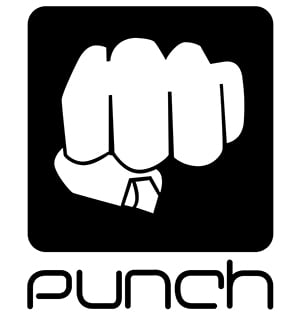 Who has impressed you in terms of how they are working to bring about change?
In my hometown of Birmingham, there are a number of social enterprises that are acting as incubators of young, diverse creative talent. Punch is one; it works with the next generation of young black filmmakers. Beetfreaks is another organisation that is working to develop the region's creative and artistic talent.
Who do you look to for inspiration?
My industry networks and my friends across the UK and the globe are always brilliant and inspiring.
What resources do you use to help you do your job?
It's all about the people I work with and lead. No amount of resources can compete with hardworking individuals who all bring something different to a team in terms of life experience and background.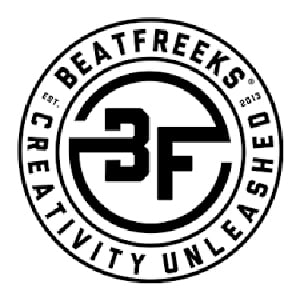 What books or blogs would you advise people to read?
For me, it's more about meeting and speaking to people at events and conferences in the UK and abroad. A network of insight, experience and expertise that you can draw on when needed is much more valuable than referring to books.
How would you like to see things change?
I'd like to see more diverse talent making it to the top of their organisations and roles, and helping authentic future talent to climb over the wall and genuinely feel the broadcast and creative industry is for them.
What's the best advice you have been given?
Be prepared to venture outside your comfort zone to build strong, long-lasting networks. You never know when you're going to need them to help you in this business.
What advice would you give to someone working in a similar role to yourself?
Be curious about the people you meet and find out what makes them tick.
C21's Big Picture is an ongoing initiative to support positive change in and through the content business across four key areas of focus: inclusivity & diversity, sustainability & environment, business practice & operations and content & storytelling.