Following the success of CONTENT LONDON ON DEMAND, C21Media is set to launch a series of international territory-focused online events in 2021 using the same digital format.
The first series of digital events will roll out in 2021 and include:
CONTENT QUEBEC ON DEMAND
CONTENT AUSTRALIA ON DEMAND
CONTENT NORDICS ON DEMAND
CONTENT SPAIN ON DEMAND
CONTENT ISRAEL ON DEMAND
CONTENT LA ON DEMAND will also take place as a digital-only event in May.
Each CONTENT ON DEMAND digital event will be hosted on C21Media.net and available to users worldwide, focusing on the production, broadcast and distribution sector in each market through a series of keynote interviews, discussion sessions, programming premieres and content campaigns.
Announcing the initiative C21Media editor-in-chief & managing director David Jenkinson said: "CONTENT LONDON ON DEMAND has defined a new way of connecting around a digital event that allows the global community to binge on a box set of creative sessions and marketing initiatives. Beyond 2020 we expect the content business to embrace digital to support a gradual return to face-to-face meetings. CONTENT ON DEMAND events will be a cornerstone of this new normal environment, allowing us to take a deep dive into individual markets and connect key stakeholders with partners worldwide."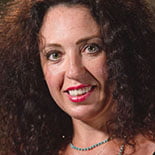 C21's head of event programming Ruth Palmer said: "We will be programming a series of digital events throughout 2021, and employing many of the brands that have made CONTENT LONDON such a success to drive the digital offering, from HOT PROPERTIES to THE C21 DIGITAL PITCH. We are also now working on the assumption that CONTENT LONDON 2021 will happen as a live event between November 30 and December 3, and are already starting to focus on how this will adapt to become even more relevant in future."
Further information will be announced shortly
For speaker opportunities contact:
[email protected]
For commercial opportunities contact:
[email protected]
Earlybird tickets for Content London 2021, which takes place as a live event between November 30 and December 3, are available to purchase here.