Viacom, Sky Italia, Federation, Keshet join Drama Summit line-up
Key executives from Viacom, Sky Italia, Federation, Keshet, and writer Nosa Eke have joined the Drama Summit line-up at Content London, adding their weight to the New Platforms, New Opportunities, The Commissioners, Global Drama Trends and Newform Content Innovation strands.
To register now for the discounted rate of £799 CLICK HERE.
New Platforms, New Opportunities
Viacom's Jill Offman joins the conversation around the huge opportunities that now exist with the continued rise and dominance of the SVoDs. She'll discuss the Paramount+ platform and her wider Viacom remit, including her role with Viacom International Studios UK.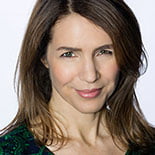 Jill Offman, EVP, Comedy Central and Paramount Network International
Offman is EVP Comedy Central and Paramount Network International, MD of Paramount Network, MTV and Comedy Central UK, and MD of Viacom International Studios UK (VIS UK). As Viacom expands its international production footprint to the UK, Offman was recently appointed to lead VIS UK. As EVP of Comedy Central International, Offman is responsible for overseeing content and brand strategy for channels in nearly 150 countries outside the US. Since 2017, Offman has overseen Paramount Network International, Viacom's fastest growing international flagship brand, growing distribution +26%. By focusing on quality programming across all platforms, Paramount's umbrella has expanded to include the SVoD service Paramount+.
The Commissioners
Joining the enhanced commissioner strand, which this year will include the opportunity for meet-and-greet networking opportunities for delegates is Sky Italia's Nils Hartnann.
Nils Hartnann, senior director of original productions, Sky Italia
Hartmann started as promo producer at Orbit Network Rome. He launched the movie channel Studio Universal as creative manager. In 2003 he launched Sky Italia in the role of creative director. He then moved into the position of director of original productions and produced successful international TV series such as Romanzo Criminale, Gomorra, 1992, The Young Pope with Oscar winner Paolo Sorrentino and Miracolo directed and created by bestselling writer Niccolò Ammaniti. Currently in postproduction with ZeroZeroZero by the showrunner and director of Gomorra, Stefano Sollima, Diavoli, directed by Nick Hurran and starring Patrick Dempsey, the sequel, The New Pope with Jude Law and John Malkovich and in production with Romulus, an epic tale of the origin of Rome.
Global Drama Trends
Pascal Breton of Federation Entertainment who's had huge success in the non-English language drama space joins us to explore how the trend for local language is evolving, with even greater opportunity from the growing number of local platforms.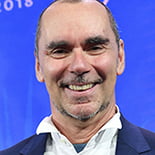 Pascal Breton, president, Federation Entertainment
Breton is president of Federation Entertainment, the top independent production and distribution studio he founded in 2013, with offices in Paris, Los Angeles, Rome and Madrid. Federation Entertainment is behind productions such as Canal +'s highly acclaimed series, The Bureau, and the Netflix original series Marseille. Federation's rich portfolio includes a range of successful international series, as well as an impressive slate of ambitious US and international co-productions. Prior to creating Federation, Breton directed one of the largest and most successful French production companies, Marathon, which he founded in 1990 and directed for 18 years.
Newform Content Innovation
Joining the conversation about growing trends for newform and innovation in content, writer/director Nosa Eke explores how new developments in tech including AI are enabling a greater breadth in storytelling from interactivity to voice enabled content. Plus Sebastian Burkhardt from Keshnet joins us to discuss the successes and opportunities around short form content.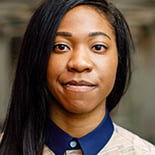 Nosa Eke, writer/director
Eke is a platform agnostic writer/director working in traditional and interactive storytelling. She was chosen for the Soho Theatre Writers Lab and then attended the National Film and Television school, receiving a scholarship from the Royal Television Society and Sky. Nosa has written episodic series on the Amazon Alexa for the BBC as well as worked on other experiences for BBC Voice and AI. She was chosen as a 2019 Trailblazer by Accenture and TCOLondon for her work in the cross-section between technology and storytelling. She is currently working on her debut interactive feature film in development with the British Film Institute, produced by Marshmallow Laser Feast. Nosa is also an Artist In Residence at Blast Theory developing the AR technology for the feature film. She is in post production on her short film, Something In The Closet, funded by the BFI and Film London.
Sebastian Burkhardt, MD, global content, Keshet International
Burkhardt serves as MD of Global Content for Keshet International (KI), the international production and distribution arm of Keshet Media Group, Israel's biggest and most successful media company. In his role, Burkhardt oversees the creative development, production, funding and acquisition of premium high-end dramas aimed at the global market. Tasked with growing KI's scripted IP catalogue, Burkhardt is tapping into new financing models and revenue streams through creative and commercial partnerships. Additionally, Burkhardt and his team actively work with third-party producers on innovative funding models through investments drawn from the KI Content Fund, which KI launched in 2018 with several of Israel's largest holding and asset management companies. Under Burkhardt's guidance, KI launched Keshet Digital Studios, which developed and co-produced arguably Snap's most successful and first Webby-nominated original scripted series, Dead Girls Detective Agency.
They join other confirmed speakers:
Kevin Reilly

Chief content officer, HBO Max and president

TBS, TNT and truTV

Sandra Dewey 

President, business operations and productions

HBO Max

Georgia Brown

Director of European Prime original series

Amazon Studios

Sarah Barnett

President

AMC Networks Entertainment Group and AMC Studios

Karen Bailey

Senior vice president, original programming

Starz

Nina Lederman

Executive vice president, global scripted development

Sony Pictures Television

Scott Herbst

Head of scripted development

Lionsgate Television Group

Jill Offman

EVP, Comedy Central and Paramount Network International, and managing director

Viacom International Studios UK

Superna Kalle

Executive vice president, international digital networks

Starz

Reemah Sakaan

Group launch director

BritBox UK and Senior vice president, creative and editorial, BritBox US

Estela Renner

Director, writer and co-founder

Maria Farinha Filmes

Guadalupe Marengo

Head of global human rights defenders programme

Amnesty International

Niamh Brannigan

Head of communications for environmental governance

UN Environment

Marvin Kren

Director, writer and executive producer

Freud

Moritz Polter

Executive producer, international TV series

Bavaria Fiction

Rebecca Gibney

Lead actress and executive producer

Halifax Retribution

Andy Ryan

co-head of drama

Nine Network Australia

Mikael Borglund

Executive producer, Halifax and CEO & MD

Beyond International Ltd

Cheryl Lynch

EVP international production, business affairs and scripted formats

Sony Pictures Television

Ran Tellem

Head of international content development

The Mediapro Studio

Marko Röhr

Producer and CEO

MRP Matila Röhr Productions

Ed Guiney

Company director and executive producer

Element Pictures

Alon Aranya

Producer and writer

Paper Plane Productions

Miguel Salvat

Commissioning editor of original programming, Spain

HBO Europe.

Claire Mundell

Managing director and creative director

Synchronicity Films Ltd

Gave Lindo

Executive director of OTT programming

Canadian Broadcasting Corporation

Jon Kramer

CEO

AfterShock Comics and Rive Gauche Television

Roye Okupe

Writer, director and founder

YouNeek Studios

Kilian Kerwin

Head of production (South Asia & Latin America)

SK Global Entertainment

Simon Allen

Lead writer and executive producer, The Watch

Lucas Ochoa

Chief creative officer of scripted film and television

Pulse Films

Lou Stein

Artistic director

Chickenshed Theatre

Charles Ohayon

International distribution and executive producer

Productions casablanca

Jeff Norton

Executive producer and founder

Awesome Media & Entertainment

Sara Curran

Founder and CEO

Tricycle Talent and Tricycle Media.

Carolyn Bernstein

EVP, global scripted content and documentary films

National Geographic

Michele Zatta

Commissioning editor, international coproductions

Rai Fiction, Italy
The multi-award winning Content London is made up of three standalone events: The International Drama Summit, The Unscripted Entertainment Forum and Kids Content Futures.
The International Drama Summit takes place on December 3/4/5, with Unscripted and Kids taking place on December 6.
The Drama Series Pitch at Content London is open for entries. For further information and how to apply
CLICK HERE
.
Stay at the Official Content London Hotel with discounted rates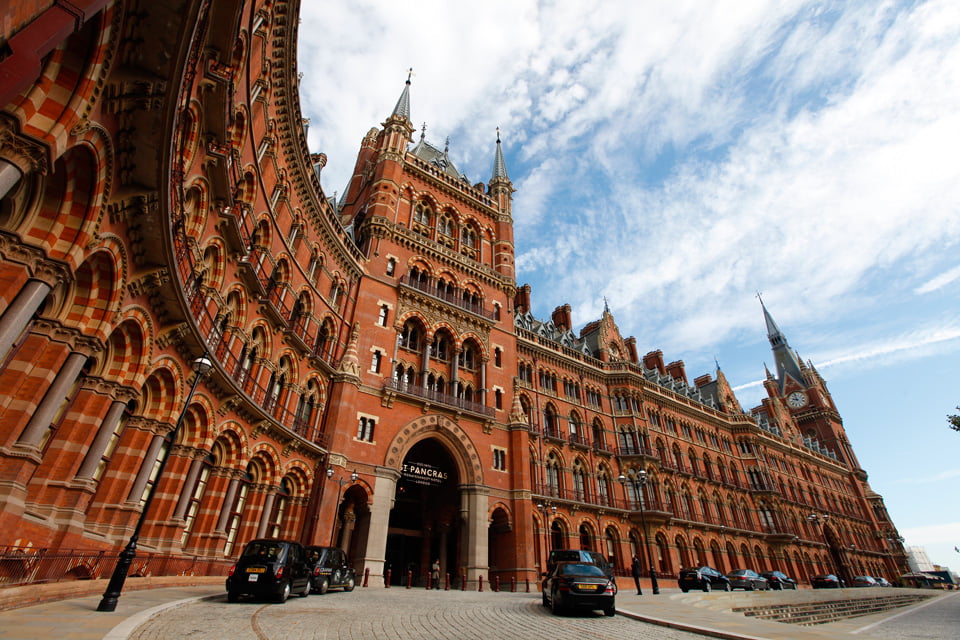 We have taken over the entire St. Pancras Renaissance Hotel for the 2019 event, with a host of networking events taking place in the venue. You will not be able to get into the hotel without a Content London delegate badge.
We have negotiated discounted hotel rates at the hotel, which will be taken up entirely by Content London delegates. Once you have booked your delegate ticket, your unique booking code will be shared with you to enable you to book your room.
To register now for the discounted rate of £799 CLICK HERE.