US heads of drama line up for Content London
The Commissioners
National Geographic, CBS All Access, EPIX and Starz have joined the speaker line-up in The Commissioners strand at Content London's International Drama Summit.
Through the supercharged commissioner strand, delegates will have the chance to hear from top global commissioners, as well as an opportunity for valuable face-to-face meetings with key commissioning execs in a curated speed-networking programme, reinforcing Content London as the most important development marketplace in the world.
TIER 3 tickets at £899 + VAT are now on sale
This is a £200 saving on the full delegate price of £1099.
To register your place at this price CLICK HERE.

Through a series of intimate sessions, leading drama heads take us inside their slates and strategies for 2020 and beyond
Speakers include:
Courteney Monroe, president, National Geographic Global Television Network
Monroe oversees global programming, operations and marketing for the portfolio of National Geographic channels around the world, which includes National Geographic, Nat Geo WILD, Nat Geo People and Nat Geo MUNDO. Monroe is also responsible for all operations, including the development and production of branded content, of National Geographic Studios, the in-house television production unit. Collaborating with A-level creative talent, Monroe works to harness the power and reach of the National Geographic brand to position National Geographic channels as the world's premium science, adventure and exploration networks. Since 2017, Monroe has launched four of the most viewed series in network history, including One Strange Rock from the visionary Darren Aronofsky, which was viewed by 81 million people globally, and The Hot Zone, which became Nat Geo's most watched scripted series to date. Under her leadership, the network has garnered more critical acclaim and awards recognition than ever before. For the 2019 Emmys, National Geographic received 15 nominations, including nods for critically acclaimed documentary film Free Solo and for the unscripted series Hostile Planet and Life Below Zero – the third year in a row it has been among the top 12 outlets nominated. Currently, Monroe serves on the board of Makers, a partnership program for the advancement of female leadership in the workplace, and she has been appointed to the advisory board for the Peabody Awards.
Julie McNamara, EVP, original content, CBS All Access
In her position, McNamara oversees all current and future original series for the CBS All Access subscription service. CBS All Access first expanded into providing subscribers with exclusive original programming in 2017 with the new edition of The Good Wife, titled The Good Fight, Star Trek: Discovery and No Activity. CBS All Access also launched the period drama Strange Angel in the summer of 2018, and Kevin Williamson's Tell Me a Story, a dark, modern twist on fairy tales, in the fall. Upcoming series include the reimagining of The Twilight Zone from Jordan Peele and Simon Kinberg, Why Women Kill from Marc Cherry, true-crime series Interrogation, and a new Star Trek series based on Jean-Luc Picard, with additional programming to be announced. McNamara joined CBS All Access after spending 10 years at CBS Television Studios, most recently as executive vice president, drama development, overseeing development for all primetime drama series for broadcast television. In that role, McNamara shepherded The Good Wife, Elementary, Scorpion, Jane the Virgin, Hawaii Five-0, Blue Bloods, Madam Secretary, Under the Dome and NCIS: Los Angeles, among others. Prior to that, she served as vice president, drama development, at ABC Network, where she developed Alias, Desperate Housewives and Grey's Anatomy.
Nancy Cotton, EVP, head of scripted programming, EPIX
Cotton oversees development and production of all original scripted series on the network. Since joining EPIX in February 2018, she has greenlit new originals The Godfather of Harlem starring and produced by Oscar-winner Forest Whitaker and created by Chris Brancato and Paul Eckstein (Narcos); DC origin story Pennyworth created by Bruno Heller (Gotham, Rome) and directed by Danny Cannon; Perpetual Grace, LTD starring Sir Ben Kingsley and created by Steve Conrad and Bruce Terris (Patriot) as well as the upcoming Julian Fellowes (Downton Abby) series, Belgravia. Under her purview, EPIX's roster includes Season 3 of critically-acclaimed Get Shorty with Chris O'Dowd and Ray Romano and season 2 of spy-thriller Deep State. Before EPIX, Cotton was President, Heyday TV. Working with David Heyman (Harry Potter, Gravity), she executive produced NBC drama The In Between. From 2007-2016, Cotton was SVP, Creative Affairs at Fox 21 TV Studios. She developed and oversaw multi-awarded drama The Americans (FX), Emmy-nominated The Killing (AMC, Netflix), Queen of the South (USA) with Alice Braga, Emmy winner Lena Waithe's The Chi (Showtime), Veena Sud's Seven Seconds (Netflix), The Comedians (FX) with multi-award winners Billy Crystal and Josh Gad, and Oscar-winner Holly Hunter's Emmy-nominated Saving Grace (TNT). Prior, Cotton was head of Mel Gibson's Icon TV, ep'ing 4 series. She began as an assistant at William Morris.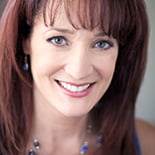 Karen Bailey, senior vice president, original programming, Starz
Based in the company's Santa Monica office, Bailey oversees creative development for a number of programs for the network including the critically-acclaimed Philippa Gregory novel adaptations of The White Queen, The White Princess and The Spanish Princess. She is also working on the new supernatural spy thriller The Rook, premiering this summer, and the fifth season of the hit series Outlander which is currently in production in Glasgow, Scotland. Bailey oversaw Howard's End, a 4-part TV adaptation written by Academy Award® winner Kenneth Lonergan. She also served as the network executive on Golden Globe® and Emmy®-nominated limited series The Missing and its sequel, as well as the Starz original filmmaking experiment The Chair, winner of the TCA award for best unscripted series and the DGA award for best directing. Bailey joined Starz in 2006 as an executive producer, overseeing development, production and post-production for the company's studio slate of television movies and mini-series for external networks, including SyFy, Lifetime and IFC. Bailey also served as executive producer on a number of projects for Starz's home entertainment division, Anchor Bay films. Bailey was promoted to vice president of production in 2007, overseeing the physical production for the company's newly launched original programming department. Bailey spent the next few years building the internal production department and focusing on the networks' new slate of original series, including fan favorite Party Down, Crash, Boss and Starz's first international series Spartacus. During her tenure in this position, the company increased its efforts to expand production into the global community, resulting in successful partnerships with production entities in New Zealand, Canada and United Kingdom. She was promoted to senior vice president in 2012.
They join other confirmed speakers:
Kevin Reilly

Chief content officer, HBO Max and president

TBS, TNT and truTV

Sandra Dewey 

President, business operations and productions

HBO Max

Georgia Brown

Director of European Prime original series

Amazon Studios

Sarah Barnett

President

AMC Networks Entertainment Group and AMC Studios

Karen Bailey

Senior vice president, original programming

Starz

Nina Lederman

Executive vice president, global scripted development

Sony Pictures Television

Scott Herbst

Head of scripted development

Lionsgate Television Group

Jill Offman

EVP, Comedy Central and Paramount Network International, and managing director

Viacom International Studios UK

Superna Kalle

Executive vice president, international digital networks

Starz

Reemah Sakaan

Group launch director

BritBox UK and Senior vice president, creative and editorial, BritBox US

Estela Renner

Director, writer and co-founder

Maria Farinha Filmes

Guadalupe Marengo

Head of global human rights defenders programme

Amnesty International

Niamh Brannigan

Head of communications for environmental governance

UN Environment

Marvin Kren

Director, writer and executive producer

Freud

Moritz Polter

Executive producer, international TV series

Bavaria Fiction

Rebecca Gibney

Lead actress and executive producer

Halifax Retribution

Andy Ryan

co-head of drama

Nine Network Australia

Mikael Borglund

Executive producer, Halifax and CEO & MD

Beyond International Ltd

Cheryl Lynch

EVP international production, business affairs and scripted formats

Sony Pictures Television

Ran Tellem

Head of international content development

The Mediapro Studio

Marko Röhr

Producer and CEO

MRP Matila Röhr Productions

Ed Guiney

Company director and executive producer

Element Pictures

Alon Aranya

Producer and writer

Paper Plane Productions

Miguel Salvat

Commissioning editor of original programming, Spain

HBO Europe.

Claire Mundell

Managing director and creative director

Synchronicity Films Ltd

Gave Lindo

Executive director of OTT programming

Canadian Broadcasting Corporation

Jon Kramer

CEO

AfterShock Comics and Rive Gauche Television

Roye Okupe

Writer, director and founder

YouNeek Studios

Kilian Kerwin

Head of production (South Asia & Latin America)

SK Global Entertainment

Simon Allen

Lead writer and executive producer, The Watch

Lucas Ochoa

Chief creative officer of scripted film and television

Pulse Films

Lou Stein

Artistic director

Chickenshed Theatre

Charles Ohayon

International distribution and executive producer

Productions casablanca

Jeff Norton

Executive producer and founder

Awesome Media & Entertainment

Sara Curran

Founder and CEO

Tricycle Talent and Tricycle Media.

Carolyn Bernstein

EVP, global scripted content and documentary films

National Geographic

Michele Zatta

Commissioning editor, international coproductions

Rai Fiction, Italy
The multi-award winning Content London is made up of four standalone events: The International Drama Summit, The Unscripted Entertainment Forum, Kids Content Futures and Screenomi.
The International Drama Summit takes place on December 3/4/5, with Unscripted, Kids and Screenomi taking place on December 6.
The Drama Series Pitch at Content London is open for entries. For further information and how to apply
CLICK HERE
.
Stay at the Official Content London Hotel with discounted rates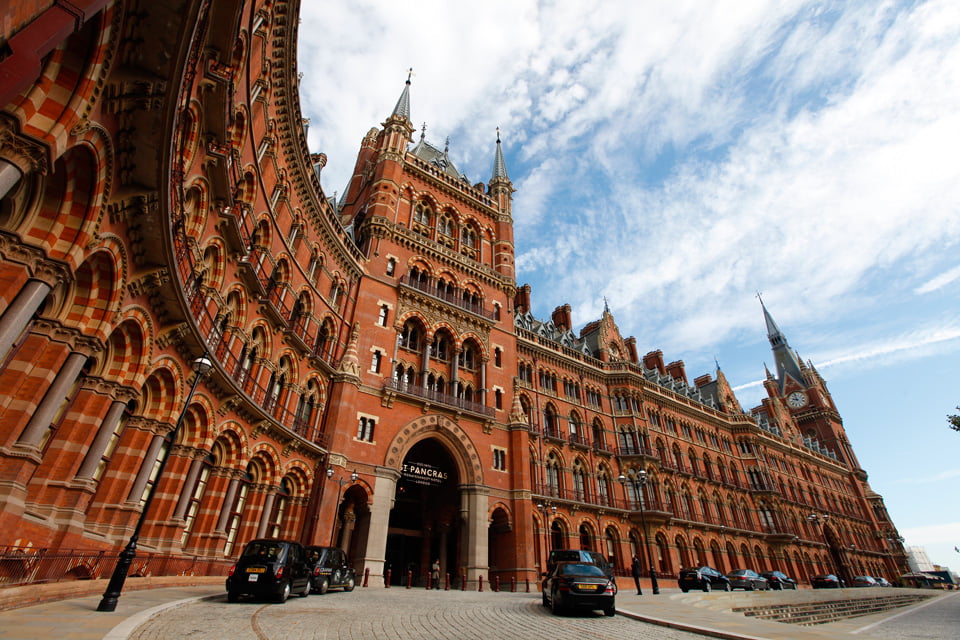 We have taken over the entire St. Pancras Renaissance Hotel for the 2019 event, with a host of networking events taking place in the venue. You will not be able to get into the hotel without a Content London delegate badge.
We have negotiated discounted hotel rates at the hotel, which will be taken up entirely by Content London delegates. Once you have booked your delegate ticket, your unique booking code will be shared with you to enable you to book your room.
TIER 3 tickets at £899 + VAT are now on sale
This is a £200 saving on the final ticket price of £1099.
To register your place at this price CLICK HERE.