Netflix, BBC, Disney, Hopster, Toonz, YACF in Kids Content Futures
The first six speakers have been announced for the one-day Kids Content Futures conference and development market event, which takes place on December 6 as part of Content London.
Earlybird tickets at £299 are now on sale
To register your place CLICK HERE

This one-day event brings together the international kids content business to discuss the major issues and biggest opportunities facing the industry in 2020 and beyond.
Content London is proud to announce the following leading executives as speakers for Kids Content Futures: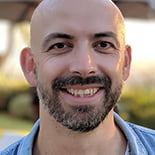 Alexi Wheeler, manager, kids and family international originals - EMEA, Netflix
Wheeler leads a team responsible for producing, commissioning and acquiring kids and family content for Europe, the Middle East and Africa.
Prior to joining Netflix, Wheeler was vice president for animation production and development at Viacom International. In his almost two decades in children's entertainment, Wheeler has produced content aimed at pre-schoolers, and 6-12-year olds both in live-action and animation. His credits include a number of international hits and family favourites such as Peppa Pig, Ben and Holly's Little Kingdom, Fireman Sam and Nella the Princess Night.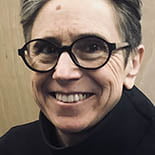 Kez Margrie, children's commissioning editor - 6-16, BBC
Margrie is the commissioning editor for 6-16 non-scripted content in the BBC Children's department. She has been committed to working with young people through the Arts for over 30 years. She is responsible for some of the BBC's most successful factual brands for young people including the multi award-winning My Life documentary series and the BAFTA-winning Operation Ouch! More recently she has commissioned iPlayer and podcast content for 12-15s, including Mimi on A Mission: Sex Ed.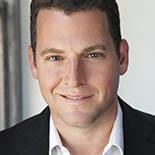 David Levine, VP, kids programming, Disney Channels Europe and Africa/UK & Ireland
In this role, Levine is responsible for all strategic and operational aspects of kids programming including the development of the linear and multi-platform programming strategy. Additionally, he is responsible for determining the direction of original production and commissions all originally produced content, acquisitions and co-productions for Disney kids platforms. He has developed and commissioned Emmy-nominated Evermoor, First Class Chefs, The Lodge and 101 Dalmatian Street.
Levine oversees programming strategy for pan-regional Disney Junior and Disney XD, reaching over 110 countries and 70 million households. Levine has operational responsibility for UK & Ireland kids programming, and regional responsibility for kids channel performance across the region. Levine also serves as an Executive Sponsor of the Pride UK&I business resource group for Disney's LGBT+ employees. A 15+ year Disney veteran, Levine has served in a variety of roles, including GM UK/Nordics Disney Channels; VP/GM, Disney XD Worldwide; VP, worldwide programming strategy, acquisitions and co-productions. Levine has been an OUTStanding/Financial Times Top 100 LGBT+ Executive for the past three years and serves as a Trustee for anti-bullying charity 'Ditch the Label.'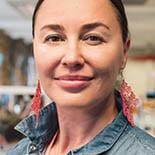 Miki Chojnacka, chief creative and content officer, Hopster
Chojnacka has 20 years of experience in the media and entertainment industries, having held senior executive roles in content, creative and strategy at MTV Networks, Viacom and Pearson. She has a strong track record of launching channels & brands, building winning teams and products across the globe. Today, as a chief content & creative officer at Hopster, the UK's leading entertainment and learning app for pre-school kids, she is responsible for the creative direction and content strategy of the platform.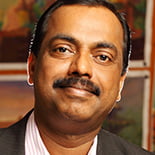 P. Jayakumar, CEO, Toonz Media Group
An accomplished media and entertainment professional with close on two decades of proven managerial and strategic experience in the international animation content production and distribution industry. An inspirational and visionary leader providing strategic leadership, direction and management. Co-executive producer for many award-winning animated television shows, feature films and DVD releases for media production houses such as Walt Disney, Marvel Studios, Paramount Pictures, Universal Studio's, Lions Gate, Hallmark, BBC, Sony Entertainment and Cartoon Network. Over his career he been selected as one of the top twenty 'toontitans' in Asia by the Animation Magazine and was a jury member of the elite Emmy Award panel.
He is a member of the prestigious International Academy of Television Arts and Sciences and member of the entertainment Committee of FICCI, a leading confederation of business organizations in India. He has served on various advisory profiles and consultant assignments for national and international organizations. Vastly experienced in project financial management and project funding with an exceptional track record in building partnership with considerable gravitas. He has served as financial consultant to various national and international organizations including the Aga Khan Foundation and to various missions connected with UNICEF, UNDP/World Bank etc.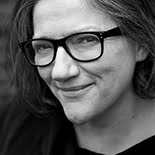 Jackie Edwards, head of fund, Young Audiences Content Fund, BFI
Edwards is head of the Young Audiences Content Fund at the BFI, and is responsible for the successful implementation of this game changing UK Government initiative to stimulate the provision of public service content for audiences of 0-18.
Edwards joined the BFI from BBC Children's where she had been the head of acquisitions and independent animation, responsible for pre-buying and acquiring live-action and animated programming for CBeebies, CBBC and iPlayer. She joined the BBC in 2008 as content manager and executive producer. Prior to the BBC, Jackie was a producer in the independent sector. A passionate advocate for public service content, Edwards is living her dream job!
Further speakers will be announced shortly.

Kids Content Futures takes place as a standalone event as part of Content London on Friday December 6.

For more information and to book your earlybird ticket CLICK HERE
The multi-award winning Content London is made up of four standalone events: The International Drama Summit, The Unscripted Entertainment Forum, Kids Content Futures and Screenomi.
The four day event features an unrivalled conference programme with over 200 speakers across more than 60 sessions. From commissioners, producers, financiers, technologists, agents, writers, and other key players in the value chain, Content London delivers the most compelling line-up to ensure delegates stay on top of trends that shape the business.