Nat Geo and YouTube top C21's Unscripted Entertainment Forum
Courteney Monroe, president, National Geographic Global Television Network and Luke Hyams, head of originals, YouTube in EMEA will headline C21's Unscripted Entertainment Forum, which takes place on 6 December as part of Content London 2019.
Earlybird tickets at £299 are now on sale
To register your place CLICK HERE.

In keynote interviews, Monroe and Hyams will take to the stage to outline their content strategies, slates and collaboration opportunities, as part of a reinvigorated forward-facing one day event with a focus on the future of unscripted content.
Further key buyers will also join the line up along with sessions exploring newform content innovation including short form, audio and podcasting and emerging niche platforms with leading innovators in this space.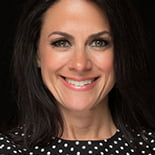 Courteney Monroe, president, National Geographic Global Television Network
Monroe oversees global programming, operations and marketing for the portfolio of National Geographic channels around the world, which includes National Geographic, Nat Geo WILD, Nat Geo People and Nat Geo MUNDO. Monroe is also responsible for all operations, including the development and production of branded content, of National Geographic Studios, the in-house television production unit. Collaborating with A-level creative talent, Monroe works to harness the power and reach of the National Geographic brand to position National Geographic channels as the world's premium science, adventure and exploration networks. Since 2017, Monroe has launched four of the most viewed series in network history, including One Strange Rock from the visionary Darren Aronofsky, which was viewed by 81 million people globally, and The Hot Zone, which became Nat Geo's most watched scripted series to date. Under her leadership, the network has garnered more critical acclaim and awards recognition than ever before. For the 2019 Emmys, National Geographic received 15 nominations, including nods for critically acclaimed documentary film Free Solo and for the unscripted series Hostile Planet and Life Below Zero – the third year in a row it has been among the top 12 outlets nominated. Currently, Monroe serves on the board of Makers, a partnership program for the advancement of female leadership in the workplace, and she has been appointed to the advisory board for the Peabody Awards.
Luke Hyams, head of originals, YouTube in EMEA
Hyams previously served as director of global content at The Walt Disney Company where he oversaw collaborations with the worlds best digital creators and legacy Disney brands to create original digital franchises for a variety of platforms. Hyams has spent time in Asia partnering with brands to produce web-series and micro-movies and before that worked extensively as a writer and director creating award-winning interactive series including Dubplate Drama, and Katemodern, for which he earned the Broadcast Press Guild award for innovation.
Further speakers will be announced shortly.
The Unscripted Entertainment Forum takes place as a standalone event as part of Content London on Friday December 6.
For more information and to book your earlybird ticket CLICK HERE.

The multi-award winning Content London is made up of four standalone events: The International Drama Summit, The Unscripted Entertainment Forum, Kids Content Futures and Screenomi.
The four day event features an unrivalled conference programme with over 200 speakers across more than 60 sessions. From commissioners, producers, financiers, technologists, agents, writers, and other key players in the value chain, Content London delivers the most compelling line-up to ensure delegates stay on top of trends that shape the business.