Mustard, McCallany, NRK, BBC Studios join Content London line-up
Iconist author Jamie Mustard, Actor Holt McCallany, NRK's Marianne Furevold-Boland and BBC Studios', Ralph Lee have joined the speaker line-up for Content London, adding their weight to the Global Drama Trends, Newform Content Innovation and Development Slate strands.
TIER 2 tickets are about to sell out.
To register now for the discounted rate of £799 CLICK HERE.
Once these tickets are gone TIER3 will be available priced £899.
The full price for a single Content London delegate pass is £1099.
Global Drama Trends
With multiple channels and platforms vying for eyeballs, the growth of niche and new forms of content leading to the overwhelming amount of scripted content for viewers, how can producers, creatives and distributors ensure their shows reach the right audiences? As part of the Global Drama Trends strand at The International Drama Summit we delve deeper into the changing landscape and reveal how to navigate the content conundrum and guarantee your show stands out.
In this thought leadership fireside chat, Jamie Mustard, author of The Iconist and Holt McCallany, lead actor, David Fincher's, Mindhunter come together to discuss why some of the most innovative shows are getting lost amongst the mass content choice, what this means for the industry and how you can ensure your show is a ratings success.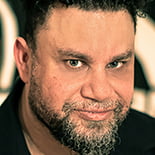 Jamie Mustard, author, The Iconist
Mustard is an expert on standing out and making something endure. He is a leading authority on brand, art, design, and media perception in the physical world and the economics of attention. Steeped in the worlds of technology, product engagement, and the creative arts, Mustard consults with leading companies, CEOs, creative artists, public servants, entrepreneurs, and thought leaders, getting their messages, products, brands, and ideas to stand out to their desired audiences. An avid consumer of popular culture and a graduate of the London School of Economics with a degree in economics and economic history, he has almost two decades of experience in technological and industrial public relations both nationally and abroad. He has expertise in strategic messaging, demand generation, product development, creative production, story and branding, and has consulted for Intel, Cisco, Symantec, and Adidas, to name but a few. As a creative artist, Mustard has worked in music, fine art, and documentary film production. His work has screened at the Lincoln Center in New York City, and Kevin Turan of the Los Angeles Times called the film he produced, Showbiz is My Life, "Beguiling." With the publication of his first book, The Iconist: The Art and Science of Standing Out, Mustard's work is an explanation of what causes something to draw and hold attention based on the primal laws of human perception called Blocks. He has spoken, educated, and inspired others with his work prolifically, including TED at the creative giant, Wieden + Kennedy. He is currently working on a large-format art exhibition and an experimental opera album—both using his signature—the primal laws of Blocks.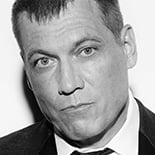 Holt McCallany, lead actor, Mindhunter
In a film career spanning over 30 years, McCallany has appeared in well over 100 films and television shows, working with some of the world's most storied directors. Throughout his varied and versatile career, McCallany has worked for David Fincher, David O'Russell, William Friedkin, Lawrence Kasdan, Walter Hill, Clint Eastwood, Brian De Palma and Michael Mann among many others. McCallany currently stars in the Netflix series Mindhunter for director David Fincher where he plays Bill Tench, a complex, real life FBI agent researching serial killers in the late 1970s. Mindhunter is one of the most critically acclaimed shows on television and is a cinematic international hit for Netflix. McCallany has appeared in notable and pivotal supporting roles in movies like Fight Club, Three Kings, Black Hat, Alien III, Justice League, and Sully, to name a few. He has consistently worked alongside the film industry's most influential actors including Tom Hanks, Sigourney Weaver, George Clooney, Robert De Niro, Tom Cruise, Ben Affleck, Sylvester Stallone and Sean Penn. In 2011, McCallany was the star of one of the most critically acclaimed and innovative television series of the decade, the raw and gritty Light's Out on FX where he played an ex-world champion boxer with pugilistic dementia who must go to work for the mob to continue to support his family. A fluent French speaker, McCallany's first French language film, Le Dandon, is in post-production and scheduled for release in 2019 from award winning director Jalil Lespert. He lives in New York City.
Newform Content Innovation
Short form pioneer, NRK's Marianne Furevold-Boland joins the Newform Content Innovation strand. As a trailblazer in this style of programming she'll be revealing how it's vital to evolve and develop content in this space to stay relevant to the ever demanding audience.
Marianne Furevold-Boland, executive producer, NRK Drama
Furevold-Boland was the producer of the web-drama series SKAM, and is now an executive producer at NRK Drama. Besides currently working with different projects both in development and in production at NRK, she also oversees the various SKAM re-makes that are being produced in more than eight countries around the world. Furevold-Boland has worked in NRK for many years and has been working on various project as a producer, script doctor, writer, journalist and presenter, both in television and radio. She also gives work-shops in insight work as a tool for developing scripts, and the production method on shortforms. Furevold-Boland is educated as an actor from LIPA, Liverpool Institute for Performing Arts.
Development Slate
BBC Studio's Ralph Lee joins the Development Slate strand to discuss BBC Studios production strategy, their approach to the international drama market, how they are staying ahead of the curve to create compelling, globally attractive scripted content and opportunities for collaboration.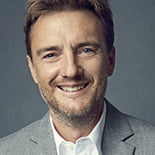 Ralph Lee, director of content, BBC Studios
As director of content, Lee has overall control of BBC Studios Productions' creative strategy in the UK. His immediate team consists of the key genre managing directors in Factual, Scripted, Factual Entertainment and Events, and Entertainment and Music. Together they deliver over 2000 hours of content annually to the BBC including key titles EastEnders, Doctor Who and Strictly Come Dancing along with new programming across the BBC portfolio. Since BBC Studios Production became a commercial subsidiary it also serves non-BBC clients including Five, Channel 4, PBS, National Geographic and Discovery.
Prior to joining BBC Studios Lee had 25 years' experience in the UK television sector. He was acting chief creative officer at Channel 4, where he also held a number of commissioning roles including Head of Factual and Head of Specialist Factual. During his tenure, the business enjoyed notable impact and awards for programmes which included: The Secret Life of Four Year Olds, Grayson Perry: All Man, Gogglebox, First Dates, Benefits Street, Richard III: the King in the Car Park, 24 Hours in Custody and Educating Yorkshire.
Prior to his commissioning roles Lee was a producer/director of documentaries specialising in history, arts and biography working both at the BBC and in the independent sector. Lee reports into CEO Tim Davie and sits on BBC Studios' executive committee.
They join other confirmed speakers:
Kevin Reilly

Chief content officer, HBO Max and president

TBS, TNT and truTV

Sandra Dewey 

President, business operations and productions

HBO Max

Georgia Brown

Director of European Prime original series

Amazon Studios

Sarah Barnett

President

AMC Networks Entertainment Group and AMC Studios

Karen Bailey

Senior vice president, original programming

Starz

Nina Lederman

Executive vice president, global scripted development

Sony Pictures Television

Scott Herbst

Head of scripted development

Lionsgate Television Group

Jill Offman

EVP, Comedy Central and Paramount Network International, and managing director

Viacom International Studios UK

Superna Kalle

Executive vice president, international digital networks

Starz

Reemah Sakaan

Group launch director

BritBox UK and Senior vice president, creative and editorial, BritBox US

Estela Renner

Director, writer and co-founder

Maria Farinha Filmes

Guadalupe Marengo

Head of global human rights defenders programme

Amnesty International

Niamh Brannigan

Head of communications for environmental governance

UN Environment

Marvin Kren

Director, writer and executive producer

Freud

Moritz Polter

Executive producer, international TV series

Bavaria Fiction

Rebecca Gibney

Lead actress and executive producer

Halifax Retribution

Andy Ryan

co-head of drama

Nine Network Australia

Mikael Borglund

Executive producer, Halifax and CEO & MD

Beyond International Ltd

Cheryl Lynch

EVP international production, business affairs and scripted formats

Sony Pictures Television

Ran Tellem

Head of international content development

The Mediapro Studio

Marko Röhr

Producer and CEO

MRP Matila Röhr Productions

Ed Guiney

Company director and executive producer

Element Pictures

Alon Aranya

Producer and writer

Paper Plane Productions

Miguel Salvat

Commissioning editor of original programming, Spain

HBO Europe.

Claire Mundell

Managing director and creative director

Synchronicity Films Ltd

Gave Lindo

Executive director of OTT programming

Canadian Broadcasting Corporation

Jon Kramer

CEO

AfterShock Comics and Rive Gauche Television

Roye Okupe

Writer, director and founder

YouNeek Studios

Kilian Kerwin

Head of production (South Asia & Latin America)

SK Global Entertainment

Simon Allen

Lead writer and executive producer, The Watch

Lucas Ochoa

Chief creative officer of scripted film and television

Pulse Films

Lou Stein

Artistic director

Chickenshed Theatre

Charles Ohayon

International distribution and executive producer

Productions casablanca

Jeff Norton

Executive producer and founder

Awesome Media & Entertainment

Sara Curran

Founder and CEO

Tricycle Talent and Tricycle Media.

Carolyn Bernstein

EVP, global scripted content and documentary films

National Geographic

Michele Zatta

Commissioning editor, international coproductions

Rai Fiction, Italy
The multi-award winning Content London is made up of three standalone events: The International Drama Summit, The Unscripted Entertainment Forum and Kids Content Futures.
The International Drama Summit takes place on December 3/4/5, with Unscripted and Kids taking place on December 6.
The Drama Series Pitch at Content London is open for entries. For further information and how to apply
CLICK HERE
.
Stay at the Official Content London Hotel with discounted rates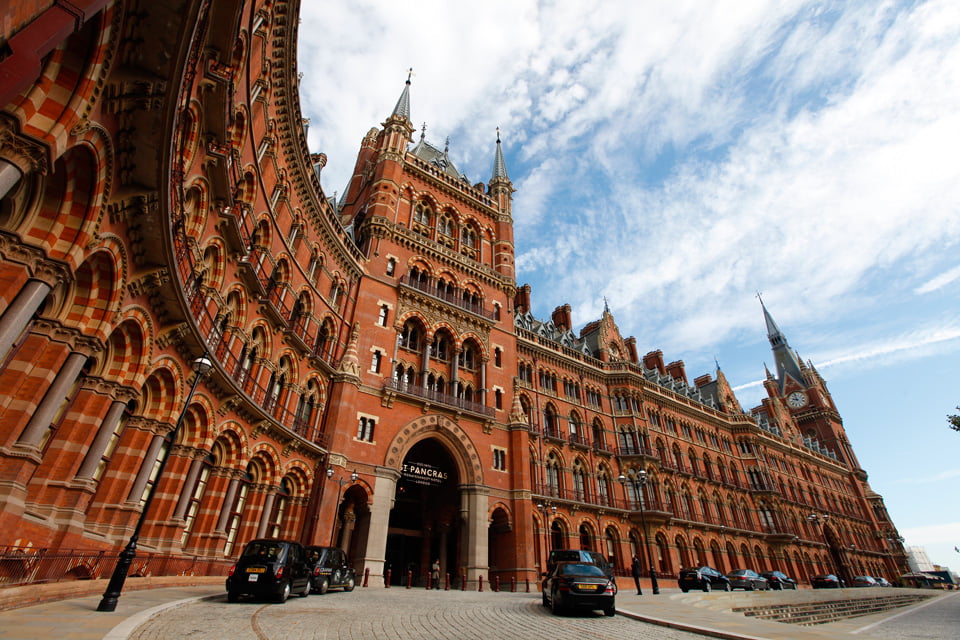 We have taken over the entire St. Pancras Renaissance Hotel for the 2019 event, with a host of networking events taking place in the venue. You will not be able to get into the hotel without a Content London delegate badge.
We have negotiated discounted hotel rates at the hotel, which will be taken up entirely by Content London delegates. Once you have booked your delegate ticket, your unique booking code will be shared with you to enable you to book your room.
TIER 2 tickets are about to run out.
To register now for the discounted rate of £799 CLICK HERE.
Once these tickets are gone TIER3 will be available priced £899.
The full price for a single Content London delegate pass is £1099.