International drama chiefs line up for Content London
Sky, STV, Stan, RTL, Starz, and CBC are the latest broadcasters and platforms to join The Commissioners strand at The International Drama Summit, which this year will also feature face-to-face speed networking with delegates.
In a series of one-on-one and intimate panel sessions leading world drama heads will discuss their future slates, strategies and opportunities for collaboration with the international business.
Many of the top global commissioning execs will take part in the Content London Speed Meets initiative designed to connect delegates with speakers during the event.
Don't miss the chance to be part of the world's leading development marketplace!
TIER 3 tickets at £899 + VAT are now on sale
This is a £200 saving on the full delegate price of £1099.
To register your place at this price CLICK HERE.

Speakers include:
Cameron Roach, director of drama, Sky
In 2013, Roach joined Sky Drama as commissioning editor and was appointed director of drama in early 2019. Roach worked with Anne Mensah over the past six years to establish an internationally acclaimed slate for Sky's original drama across Sky One and Sky Atlantic. Key recent titles include Chernobyl, Britannia, A Discovery of Witches, Bulletproof, Tin Star, Riviera and Curfew; forthcoming shows include Catherine the Great, Temple and Gangs of London. Roach began his career in script and series editing on long-running drama series such as Casualty, before landing his first producing job on series 6 of the hit prison drama Bad Girls for Shed Productions. He went on to produce two series of Footballers' Wives. In 2007 Roach moved to Kudos Productions to produce the International EMMY award-winning second series of Life on Mars, and in 2009 produced BBC2's critically acclaimed Moses Jones. Other BBC credits include Silk and Young James Herriot. In 2011 Roach was asked to oversee the move of Waterloo Road from Rochdale to Glasgow; as EP he worked on fifty episodes of the show. Roach has worked in development for Tiger Aspect Productions, Shed Productions and for BBC Productions.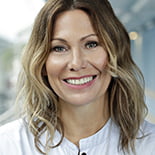 Anna Croneman, head of drama, SVT
Croneman, producer of TV-Drama and feature films, has over 30 productions to her production credit. Croneman has also held various industry positions such as vice chairman of the Swedish Film Institute and president of the Swedish Film & TV Producers Association (Film Section). She is currently head of drama at SVT - Sveriges Televison.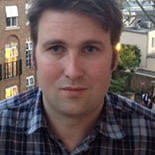 Nick Forward, chief content officer, Stan
Forward joined Stan as employee number three in late 2013, establishing the content strategy for the service. Forward oversees all aspects of original production, content acquisition and programming. Forward left his hometown of Melbourne to spend over a decade working in media/entertainment in London prior to joining Stan. He spent five years at Virgin Media in a variety of roles, including editor in chief for the business's suite of content products, and, as director of TV product, managing the UK's second largest pay TV platform. Previously Forward worked in the entertainment and marketing divisions at BSkyB.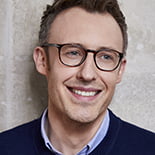 Philipp Steffens, head of fiction, RTL Television
Steffens has been head of fiction at RTL Television since March 2014 and is responsible for productions including Starfighter, Der Lehrer, Duell der Brüder and the series Deutschland 83, which won a Grimme Award in 2016. Immediately following his graduation from the Filmakademie Baden-Wuerttemberg in 2006, Steffens started his own production company (greenskyFILMS) with several fellow students, with which he also produced the international co-production 8 with renowned directors such as Gus Van Sant, Jane Campion, Wim Wenders and many others. The film won the Cinema for Peace Award in 2009 and was shown at festivals around the world. This was followed by the successful television series Der letzte Bulle (The last cop), which won both the Bavarian Television Award in 2011 and the German Television Award in 2012, and was successfully adapted in France, Russia and Japan. Steffens then started another company (Twenty Four 9 Films) and produced international cinema co-productions and series including the TNT production Weinberg, for which he received a Grimme Award in 2016.
Superna Kalle, executive vice president, international digital networks, Starz
Kalle reports directly to Starz chief operating officer Jeffrey Hirsch and is based in the company's Santa Monica office. Kalle leads the international expansion of Starz-branded digital and linear services and channels, overseeing strategy and operations. Most recently, Kalle was a senior advisor to several media companies guiding them on international SVOD strategy, digital operations, restructuring and global business development. Major clients included Starz, Lionsgate and CBS/Showtime. Kalle spent 16 years at Sony Pictures Television (SPT) where she served as senior vice president and GM, networks. Based out of SPT's headquarters in Culver City, Calif., Kalle oversaw the company's television networks portfolio and equity investments in the U.S. and Canada. For the U.S., she launched and served as general manager of the wholly-owned Sony networks, Sony Movie Channel, SPT's first multi-platform television network; Cine Sony Television, SPT's Spanish language movie network; and getTV, the Company's first digital subchannel dedicated to classic programming. Kalle also served on the board of other popular cable and digital channels, including GSN (Game Show Network, LLC) and fearNET (a joint venture with Lionsgate and Comcast). In Canada, Kalle oversaw SPT's partnership with Hollywood Suite, which carried the Sony Movie Channel brand. Prior to her domestic role at Sony, she was promoted to senior vice president, international networks in 2008 and held multiple board positions at SPT's television networks business in India, Japan and pan-Asia. Prior to her promotion, she was SPT's vice president, international networks since 2005. She joined SPT from parent company Sony Pictures Entertainment (SPE), where she had served as vice president, corporate development since 2004. She joined SPE as manager, corporate development in 1999.
Trish Williams, executive director, scripted content, CBC
Williams oversees the public broadcaster's drama, comedy and film teams across all broadcast and streaming original long-form programming. Williams most recently served as vice president, Temple Street, where she oversaw the creative execution of series for production as well as the sourcing and development of IP and new original series for primetime cable, pay, conventional and OTT platforms. She also served as co-executive producer of ongoing drama series Killjoys. Prior to joining Temple Street, Williams was director, drama, at Bell Media. There she lead a team of executives handling all development and production of original drama series and movies across CTV, Space, Bravo, TMN/HBO Canada, and MUCH, a highlight being creative oversight of several new series such as Orphan Black, Saving Hope, Motive, Sensitive Skin, and The LA Complex. She learned the ropes as a production executive on the international hit series Flashpoint and Degrassi. Williams has an MA from the Joint Programme in Communication and Culture from York and Ryerson universities.
They join other confirmed speakers:
Kevin Reilly

Chief content officer, HBO Max and president

TBS, TNT and truTV

Sandra Dewey 

President, business operations and productions

HBO Max

Georgia Brown

Director of European Prime original series

Amazon Studios

Sarah Barnett

President

AMC Networks Entertainment Group and AMC Studios

Karen Bailey

Senior vice president, original programming

Starz

Nina Lederman

Executive vice president, global scripted development

Sony Pictures Television

Scott Herbst

Head of scripted development

Lionsgate Television Group

Jill Offman

EVP, Comedy Central and Paramount Network International, and managing director

Viacom International Studios UK

Superna Kalle

Executive vice president, international digital networks

Starz

Reemah Sakaan

Group launch director

BritBox UK and Senior vice president, creative and editorial, BritBox US

Estela Renner

Director, writer and co-founder

Maria Farinha Filmes

Guadalupe Marengo

Head of global human rights defenders programme

Amnesty International

Niamh Brannigan

Head of communications for environmental governance

UN Environment

Marvin Kren

Director, writer and executive producer

Freud

Moritz Polter

Executive producer, international TV series

Bavaria Fiction

Rebecca Gibney

Lead actress and executive producer

Halifax Retribution

Andy Ryan

co-head of drama

Nine Network Australia

Mikael Borglund

Executive producer, Halifax and CEO & MD

Beyond International Ltd

Cheryl Lynch

EVP international production, business affairs and scripted formats

Sony Pictures Television

Ran Tellem

Head of international content development

The Mediapro Studio

Marko Röhr

Producer and CEO

MRP Matila Röhr Productions

Ed Guiney

Company director and executive producer

Element Pictures

Alon Aranya

Producer and writer

Paper Plane Productions

Miguel Salvat

Commissioning editor of original programming, Spain

HBO Europe.

Claire Mundell

Managing director and creative director

Synchronicity Films Ltd

Gave Lindo

Executive director of OTT programming

Canadian Broadcasting Corporation

Jon Kramer

CEO

AfterShock Comics and Rive Gauche Television

Roye Okupe

Writer, director and founder

YouNeek Studios

Kilian Kerwin

Head of production (South Asia & Latin America)

SK Global Entertainment

Simon Allen

Lead writer and executive producer, The Watch

Lucas Ochoa

Chief creative officer of scripted film and television

Pulse Films

Lou Stein

Artistic director

Chickenshed Theatre

Charles Ohayon

International distribution and executive producer

Productions casablanca

Jeff Norton

Executive producer and founder

Awesome Media & Entertainment

Sara Curran

Founder and CEO

Tricycle Talent and Tricycle Media.

Carolyn Bernstein

EVP, global scripted content and documentary films

National Geographic

Michele Zatta

Commissioning editor, international coproductions

Rai Fiction, Italy
The multi-award winning Content London is made up of four standalone events: The International Drama Summit, The Unscripted Entertainment Forum, Kids Content Futures and Screenomi.
The International Drama Summit takes place on December 3/4/5, with Unscripted, Kids and Screenomi taking place on December 6.
The Drama Series Pitch at Content London is open for entries. For further information and how to apply
CLICK HERE
.
Stay at the Official Content London Hotel with discounted rates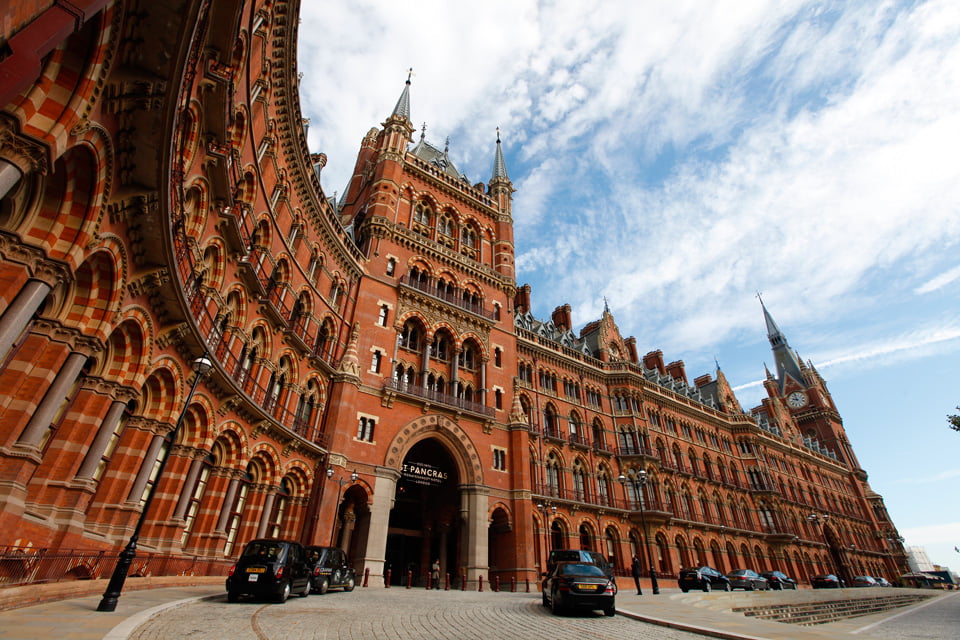 We have taken over the entire St. Pancras Renaissance Hotel for the 2019 event, with a host of networking events taking place in the venue. You will not be able to get into the hotel without a Content London delegate badge.
We have negotiated discounted hotel rates at the hotel, which will be taken up entirely by Content London delegates. Once you have booked your delegate ticket, your unique booking code will be shared with you to enable you to book your room.
TIER 3 tickets at £899 + VAT are now on sale
This is a £200 saving on the final ticket price of £1099.
To register your place at this price CLICK HERE.