Content London TIER 3 tickets SOLD OUT. Final discount TIER 4 tickets now available.
TIER 4 tickets at £999 + VAT are now on sale. This is the final discount TIER saving £100 on the final ticket price of £1099.

To book your discounted place CLICK HERE.
The world's drama community is preparing for The International Drama Summit at Content London, which takes place 3-6 December 2019.
From script and pitch competitions to drama awards, premieres and a four track, three-day, two venue, conference line-up, there is nothing that compares to The International Drama Summit.
This year the Summit includes more than 60 sessions featuring the world's top producers, distributors, channels, financiers, platforms and associated companies. There will be an array of high calibre keynotes from the likes of HBO Max, Netflix, Amazon and Paramount plus commissioner one-on-ones, speed networking, case studies, hot properties, networking parties and so much more.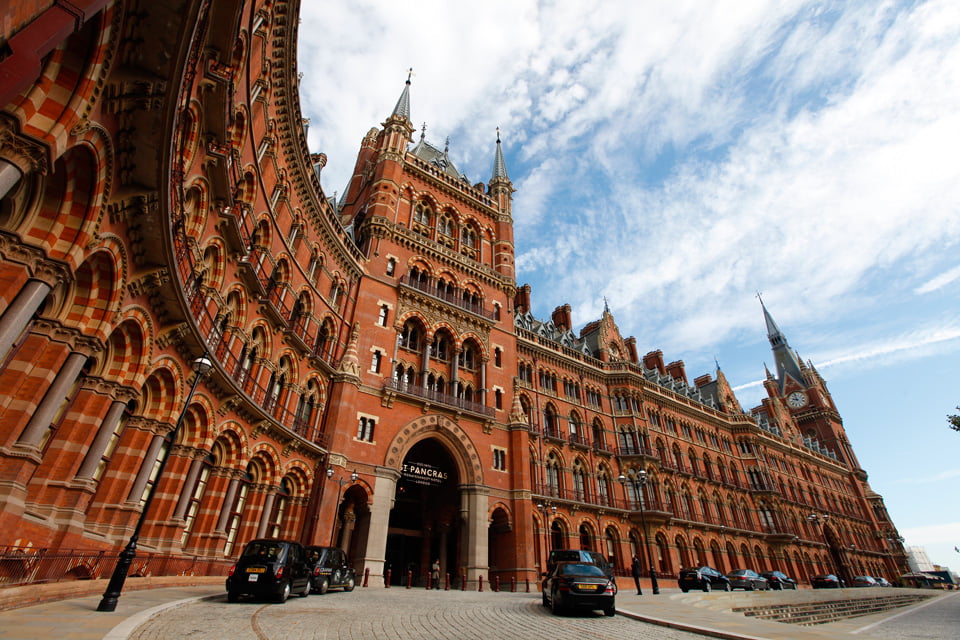 We have also reserved the entire St Pancras Renaissance Hotel as a second venue providing a stunning variety of networking areas, meeting rooms, suites and lounges, in addition to discounted hotel rooms.
We have negotiated discounted hotel rates at the hotel, which will be taken up entirely by Content London delegates. Once you have booked your delegate ticket, your unique booking code will be shared with you to enable you to book your room.
There are also more than 20 international delegations coming to Content London this year from all corners of the world.
If you're in the drama business, you need to be part of this story.
To register
CLICK HERE.
or call +44 (0)20 7729 7460.
To visit the Content London home page
CLICK HERE
To see what previous delegates say about Content London
CLICK HERE
DON'T MISS THE WORLD'S BIGGEST EVENT IN DRAMA!
Confirmed speakers include:
Kevin Reilly

Chief content officer, HBO Max and president

TBS, TNT and truTV

Sandra Dewey 

President, business operations and productions

HBO Max

Georgia Brown

Director of European Prime original series

Amazon Studios

Sarah Barnett

President

AMC Networks Entertainment Group and AMC Studios

Karen Bailey

Senior vice president, original programming

Starz

Nina Lederman

Executive vice president, global scripted development

Sony Pictures Television

Scott Herbst

Head of scripted development

Lionsgate Television Group

Jill Offman

EVP, Comedy Central and Paramount Network International, and managing director

Viacom International Studios UK

Superna Kalle

Executive vice president, international digital networks

Starz

Reemah Sakaan

Group launch director

BritBox UK and Senior vice president, creative and editorial, BritBox US

Estela Renner

Director, writer and co-founder

Maria Farinha Filmes

Guadalupe Marengo

Head of global human rights defenders programme

Amnesty International

Niamh Brannigan

Head of communications for environmental governance

UN Environment

Marvin Kren

Director, writer and executive producer

Freud

Moritz Polter

Executive producer, international TV series

Bavaria Fiction

Rebecca Gibney

Lead actress and executive producer

Halifax Retribution

Andy Ryan

co-head of drama

Nine Network Australia

Mikael Borglund

Executive producer, Halifax and CEO & MD

Beyond International Ltd

Cheryl Lynch

EVP international production, business affairs and scripted formats

Sony Pictures Television

Ran Tellem

Head of international content development

The Mediapro Studio

Marko Röhr

Producer and CEO

MRP Matila Röhr Productions

Ed Guiney

Company director and executive producer

Element Pictures

Alon Aranya

Producer and writer

Paper Plane Productions

Miguel Salvat

Commissioning editor of original programming, Spain

HBO Europe.

Claire Mundell

Managing director and creative director

Synchronicity Films Ltd

Gave Lindo

Executive director of OTT programming

Canadian Broadcasting Corporation

Jon Kramer

CEO

AfterShock Comics and Rive Gauche Television

Roye Okupe

Writer, director and founder

YouNeek Studios

Kilian Kerwin

Head of production (South Asia & Latin America)

SK Global Entertainment

Simon Allen

Lead writer and executive producer, The Watch

Lucas Ochoa

Chief creative officer of scripted film and television

Pulse Films

Lou Stein

Artistic director

Chickenshed Theatre

Charles Ohayon

International distribution and executive producer

Productions casablanca

Jeff Norton

Executive producer and founder

Awesome Media & Entertainment

Sara Curran

Founder and CEO

Tricycle Talent and Tricycle Media.

Carolyn Bernstein

EVP, global scripted content and documentary films

National Geographic

Michele Zatta

Commissioning editor, international coproductions

Rai Fiction, Italy