Content London announces 10 drama strands
Content London has announced the 10 strands it will build the 2019 International Drama Summit around, and the first speakers for the event, which takes place between December 3 and 6 in the UK capital.
You can find out more about the event, and register for a discounted ticket by CLICKING HERE.
This year's International Drama Summit will focus on 10 key areas, each designed to tackle the crucial issues affecting the global drama, and wider scripted business:
The Big Picture Keynotes
Content London remains the number one place the global drama business comes to hear from the biggest names in the business. In a series of smart keynote interviews we will challenge those leading the drama, unscripted and kids business to set the pace for change.
The first keynote announced in this strand for The International Drama Summit is:
Nicole Clemens, president, Paramount Television
As president of Paramount Television, Clemens oversees a robust slate of more than 22 shows on the air and in production. In this keynote she will outline her current and future scripted agenda to ensure continued growth within the ever changing, consolidated and evolving landscape.
New Platforms, New Opportunities
While key executives from all the major SVoD platforms will be at Content London, we also focus on the new, local and niche players and the strategies they will employ to fight back against the dominant positions occupied by the majors. We will hear from a broad range of executives in this sector to uncover their acquisition and original content missions. Viaplay and Bombay Sour Films will join other leading local platforms to discuss how they are designing business models which are disrupting the disruptors, finding niche audiences and opportunities for coproduction with international partners.
The first speakers announced in this strand are: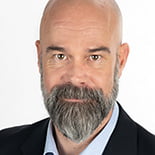 Jakob Mejlhede Andersen
, EVP & Viaplay chief content officer, Nordic Entertainment Group (NENT)
Mejhede Andersen is responsible for content acquisition, programming and development for NENT's streaming services, pay-TV channels and free-TV businesses. His role also includes format sourcing and coproductions.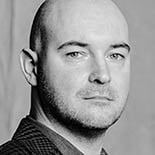 Piotr Kocel, founder and CEO, Bombay Sour Films
As founder of Bombay Sour Kocel is currently building the world's first audience-funded SVoD platform. He previously oversaw CEE's largest SVoD platform VOYO (CME) and was responsible for several strategic digital media projects as VP corporate development and integration at RTL Group where he was also part of the core team behind its EUR1.5 Billion IPO.
It is crucial producers, broadcasters, financiers and distributors understand and work with these players. Connect with them at Content London.
More speakers in this strand to be announced soon.
The Commissioners
Content London remains the most important development marketplace in the world, and the place the world's drama commissioners come to share their future plans and meet with potential partners. This year will see an enhanced commissioners strand, with meet-and-greet networking opportunities for delegates. With up to 100 commissioners Content London provides unprecedented access to the global commissioning network.
The first speakers announced in this strand are: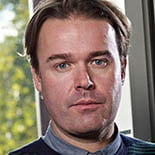 Piers Wenger, controller, drama commissioning, BBC
Wenger is responsible for overseeing more than 450 hours of drama across the year. He has outlined his strategy for BBC One, BBC Two and BBC Three and appointed a new team of Commissioning Editors and a Head of Development. Upcoming commissions include The Trial of Christine Keeler written by Amanda Coe, Dark Mon£y from Levi David Addai, Trigonometry by Duncan Macmillan and Effie Woods, The North Water written and directed by Andrew Haig, Gold Digger from Marnie Dickens, A Christmas Carol by Steven Knight, A Suitable Boy adapted by Andrew Davies and Elizabeth is Missing adapted by Andrea Gibb.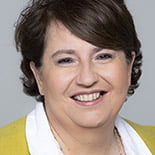 Nathalie Biancolli, director of acquisitions and international fiction, France Télévisions
Biancolli has 30 years of experience in the media and joined the France Télévisions Group in April 2017. Since May 2018, Biancolli has been director of acquisitions and international fiction at France Télévisions (acquisitions and coproductions). In 2018, Biancolli launched the Alliance with ZDF and RAI with a purpose for international coproductions and to form a European alternative to the global players.
Traditional broadcasters are fighting back with aggressive commissioning and coproduction strategies. There has never been a stronger desire to collaborate and partner on fresh projects across international territories. Connect with the world's leading commissioners at Content London.
More speakers in this strand to be announced soon.
The Craft
Innovative creative talent behind the biggest current global hits will discuss their upcoming projects and share experiences of effective development. Leading the conversation writer Sally Wainwright will join Faith Penhale, CEO and creative director, Lookout Point in a creative keynote to discuss her approach to creating global drama.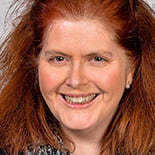 Sally Wainwright, writer, producer and director
Wainwright is a multi-award-winning English television writer, producer and director. She is best known for creating Scott & Bailey, Last Tango in Halifax and Happy Valley. In 2016 Wainwright wrote and directed a BBC1 drama called To Walk Invisible: The Bronte Sisters. Most recently, she has written, executive produced and directed Gentleman Jack for BBC1 and HBO.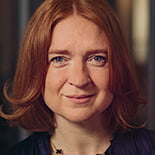 Faith Penhale, CEO and creative director, Lookout Point
Penhale began her career in drama production over 20 years ago and has worked on a broad range of shows. She ran BBC Wales Drama from 2011-2016 before joining Lookout Point where, as CEO, she oversees a vibrant slate, including Sally Wainwright's hugely successful Gentleman Jack for BBC and HBO, Andrew Davies' recent, highly acclaimed adaptation of the Victor Hugo classic Les Misérables and the forthcoming, ground-breaking adaptation of Vikram Seth's A Suitable Boy, directed by Mira Nair.
More speakers in this strand to be announced soon.
Newform Content Innovation
As demand for new forms of content continues to evolve and more platforms arrive, we look deeper into what audiences are looking for and what new opportunities exist for content creators. Those commissioning and making shortform content will reveal why this is now being taken seriously and how to commercialise it. We explore how podcasts have emerged as a key source of original IP, a means to reach a new engaged audience, and a way to grow your brand. We also examine if AI can replace the TV writer.
The first speaker announced in this strand is:
Robert Delamere, creative director, Storyglass
Delamere is a critically acclaimed theatre, television and opera director and a specialist in digital capture and screen arts. He is the creative director of Storyglass, a scripted podcast label from Fremantle. Most recently, he co-wrote and directed all six episodes of Hang Ups (Slam Films) which aired summer 2018 on Channel 4.
More speakers in this strand to be announced soon.
Global Drama Trends
The International Drama Summit will explore the latest global trends across different genres, from comedy drama to young adult, the rising success of non-English language drama and the growing appetite for content with social responsibility at the heart.
Producers, commissioners, creators and distributors discuss the opportunities for content that reaches niche audiences while retaining global appeal.
In a world facing increasing challenges we look at how scripted content can inspire and compel social change and hear from those leading the way with innovative new projects.
The first speakers announced in this strand are: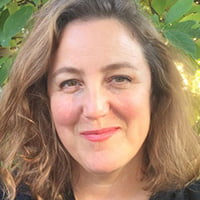 Anna Winger, writer
Winger is a British-American screenwriter, novelist and essayist, creator of the television series Deutschland83/86/89 (C4/Amazon) and founder of Studio Airlift, a series incubator in Berlin. Her new series, Unorthodox (Netflix), will release in early 2020.
Krishnendu Majumdar, co-founder, Me+You Productions
Majumdar is an EMMY-winning producer. He started in television making authored documentaries including the BAFTA nominated single documentary Who You Callin' a Nigger? before moving into scripted drama and comedy. Majumdar is the deputy chairman of BAFTA - he was chairman of the BAFTA Television committee since 2015 and sits on the Board of BAFTA Trustees. His credits include the Dominic Savage drama series I am (C4), Sick of it (Sky), The Dali and the Cooper (Sky Arts), Hoff the Record (Dave), and the BAFTA nominated An Idiot Abroad (Sky).
More speakers in this strand to be announced soon.
Developing Markets
With over 25 returning trade delegations Content London will focus on a variety of emerging markets this year.
We will pay particular attention to India at this year's event. Key local and international platforms, producers and writers will showcase some of the best content coming out of India and discuss the opportunities for coproduction partnerships to produce content to appeal to an Indian and global audience out of and with India.
Speakers in this strand to be announced soon.
Finance & Content Economics
Content London is the number one destination for drama financiers to discover and back new projects. Hundreds of new series have started life at the conference and development marketplace. This year we will be digging deep to hear how money is being spent and connecting the key players with the most exciting new projects.
Speakers in this strand to be announced soon.
Development Slate
Leading producers, creatives and distributors will discuss how and where they are sourcing the best new IP, talent, partnerships and finance to ensure they stay ahead of the curve and create compelling, globally attractive scripted content. From books to theatre, niche content to comedy drama, local talent to global talent and local broadcasters to global platforms we hear from those leading the charge.
Speakers in this strand to be announced soon.
The International Drama Summit at Content London remains the most important gathering of the global scripted business with more than 2500 executives expected this year.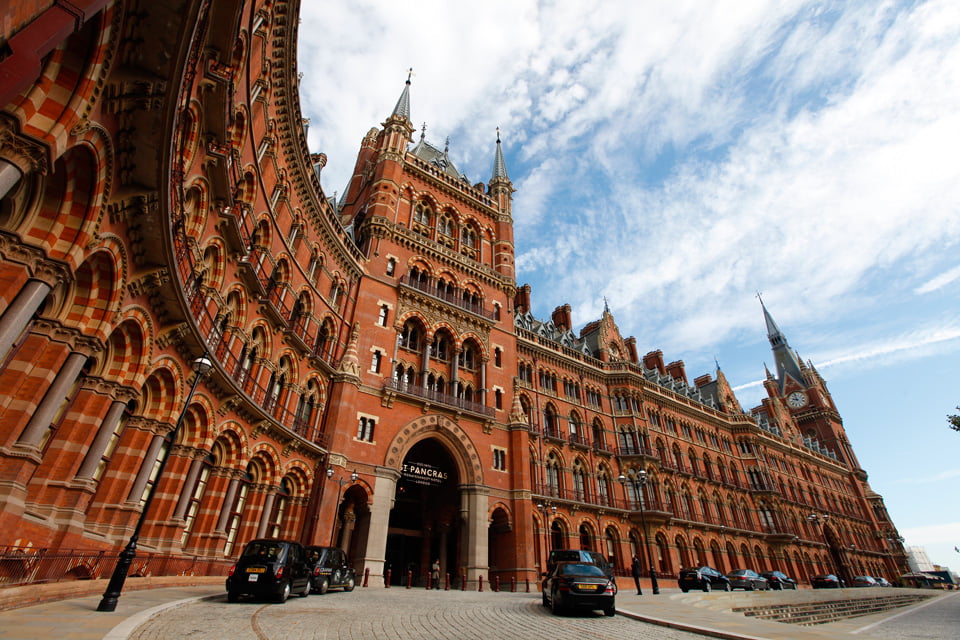 We have taken over the entire St. Pancras Renaissance Hotel for the 2019 event, with a host of networking events taking place in the venue. You will not be able to get into without a Content London delegate badge.
We have negotiated discounted hotel rates at the hotel, which will be taken up entirely by Content London delegates. Once you have booked your delegate ticket, your unique booking code will be shared with you to enable you to book your room.
To register now for the discounted rate of £799 CLICK HERE.