Connect with the world's SVoD platforms at Content London
Senior execs running trailblazing niche and local SVoD platforms including Bell Media, Pluto TV, TRACE Global and Viasat World have joined the New Platforms, New Opportunities strand at the International Drama Summit.
They join previously-announced speakers from Viacom, Nordic Entertainment Group and Bombay Sour Films, to reveal their scripted strategies and opportunities for collaboration across the global business.
It is crucial producers, broadcasters, financiers and distributors understand and work with these emerging SVoD players. Connect with them at Content London.
TIER 2 tickets are about to run out.
To register now for the discounted rate of £799 CLICK HERE.
Once these tickets are gone TIER3 will be available priced £899.
The full price for a single Content London delegate pass is £1099
Latest speakers announced: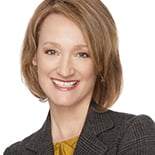 Tracey Pearce, president of distribution and pay, Bell Media
Pearce oversees the subscription portfolio and revenue derived from the distribution of Bell Media's television networks, video and audio on-demand content, cable, satellite, IPTV, mobile and digital platforms, and direct to consumer. As part of her portfolio, Pearce is responsible for the overall performance of multi-million dollar portfolio on demand services Crave and Starz, including HBO Canada. An architect behind the all-new Crave, she helped drive its immediate 20% subscription increase when it relaunched in 2018. In addition, Pearce oversees Bell Media's corporate strategy and digital teams. Pearce serves on the boards of Discovery Channel Canada as chair, CTV Specialty Television Inc. as director; is a member of advisory boards of Canada's Top 40 Under 40 and York University's Schulich School of Business MBA program in Arts, Media & Entertainment Management.
Olivier Jollet, managing director Europe, Pluto TV
Jollet is a senior digital & media executive and entrepreneur with over 15 years of experience in the digital industry. Jollet has been the MD Europe at Pluto TV since November 2016. In this function, he is responsible for the development of an overarching strategy for and the business development of Pluto TV across Europe, the leading free OTT television service recently acquired by Viacomm. Prior to this, Jollet was co-founder and Managing Director at Quazer, a unique digital TV-like service, acquired by Pluto TV in October 2016.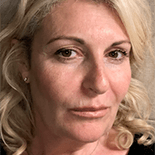 Nathalie Morley, chief content officer, TRACE Global
After a head start in music videos, Morley helped to create FashionTV and operated as chief creative officer worldwide for 12 years. She then joined the TRACE group 8 years ago, first as a consultant and a producer and then as chief content officer. In charge of all acquisitions and original productions for all the TRACE TV medias - 21 paid TV channels, 4 FM radio stations, over 30 digital and mobile services – Morley spearheads the creation of exclusive afro-urban entertainment, music, sport, culture, fashion and art, producing and commissioning over 300 fresh HD hours of exclusive original urban entertainment content focused on series, documentaries, TV shows and concerts, reaching 59M paid subscribers and 200M viewers, listeners and mobile users in 160 countries. Already the leading youth media brand in Sub-Saharan Africa and the signature afro-urban media brand in France, the Caribbean and the Indian Ocean, TRACE has recently acquired 4 channels in the UK.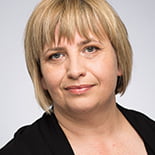 Karin Heijink, vice president Pay-TV Channels and Products Viasat World
Heijink is VP pay-TV channels and products at leading international broadcaster Viasat World. Her key focus is channel management across the company's full portfolio of factual, drama and entertainment brands. Heijink leads teams which define and roll out the content acquisition and aggregation strategy, harnessing the expertise within the business and building relationships with distribution and production partners to curate the company's successful flagship content brands. She also oversees the planning and execution of creative marketing. In 2017, Heijink played a leading role in launching Epic Drama, now one of the fastest growing channels in Europe, and a destination for the very best, premium drama content from around the world. Previously, she worked at MTG AB between 2011 and 2015 as VP Pay-TV Channels East. She has a long-standing career in the media industry, having held senior roles at MTV Networks International as senior director, music content for emerging markets; business development director for the EDL Foundation; channel director, emerging markets for Discovery Networks Europe; marketing manager for Endemol in the Netherlands; and marketing and PR manager for MBPA.
They join other confirmed speakers:
Kevin Reilly

Chief content officer, HBO Max and president

TBS, TNT and truTV

Sandra Dewey 

President, business operations and productions

HBO Max

Georgia Brown

Director of European Prime original series

Amazon Studios

Sarah Barnett

President

AMC Networks Entertainment Group and AMC Studios

Karen Bailey

Senior vice president, original programming

Starz

Nina Lederman

Executive vice president, global scripted development

Sony Pictures Television

Scott Herbst

Head of scripted development

Lionsgate Television Group

Jill Offman

EVP, Comedy Central and Paramount Network International, and managing director

Viacom International Studios UK

Superna Kalle

Executive vice president, international digital networks

Starz

Reemah Sakaan

Group launch director

BritBox UK and Senior vice president, creative and editorial, BritBox US

Estela Renner

Director, writer and co-founder

Maria Farinha Filmes

Guadalupe Marengo

Head of global human rights defenders programme

Amnesty International

Niamh Brannigan

Head of communications for environmental governance

UN Environment

Marvin Kren

Director, writer and executive producer

Freud

Moritz Polter

Executive producer, international TV series

Bavaria Fiction

Rebecca Gibney

Lead actress and executive producer

Halifax Retribution

Andy Ryan

co-head of drama

Nine Network Australia

Mikael Borglund

Executive producer, Halifax and CEO & MD

Beyond International Ltd

Cheryl Lynch

EVP international production, business affairs and scripted formats

Sony Pictures Television

Ran Tellem

Head of international content development

The Mediapro Studio

Marko Röhr

Producer and CEO

MRP Matila Röhr Productions

Ed Guiney

Company director and executive producer

Element Pictures

Alon Aranya

Producer and writer

Paper Plane Productions

Miguel Salvat

Commissioning editor of original programming, Spain

HBO Europe.

Claire Mundell

Managing director and creative director

Synchronicity Films Ltd

Gave Lindo

Executive director of OTT programming

Canadian Broadcasting Corporation

Jon Kramer

CEO

AfterShock Comics and Rive Gauche Television

Roye Okupe

Writer, director and founder

YouNeek Studios

Kilian Kerwin

Head of production (South Asia & Latin America)

SK Global Entertainment

Simon Allen

Lead writer and executive producer, The Watch

Lucas Ochoa

Chief creative officer of scripted film and television

Pulse Films

Lou Stein

Artistic director

Chickenshed Theatre

Charles Ohayon

International distribution and executive producer

Productions casablanca

Jeff Norton

Executive producer and founder

Awesome Media & Entertainment

Sara Curran

Founder and CEO

Tricycle Talent and Tricycle Media.

Carolyn Bernstein

EVP, global scripted content and documentary films

National Geographic

Michele Zatta

Commissioning editor, international coproductions

Rai Fiction, Italy
The multi-award winning Content London is made up of three standalone events: The International Drama Summit, The Unscripted Entertainment Forum and Kids Content Futures.
The International Drama Summit takes place on December 3/4/5, with Unscripted and Kids taking place on December 6.
The Drama Series Pitch at Content London is open for entries. For further information and how to apply
CLICK HERE
.
Stay at the Official Content London Hotel with discounted rates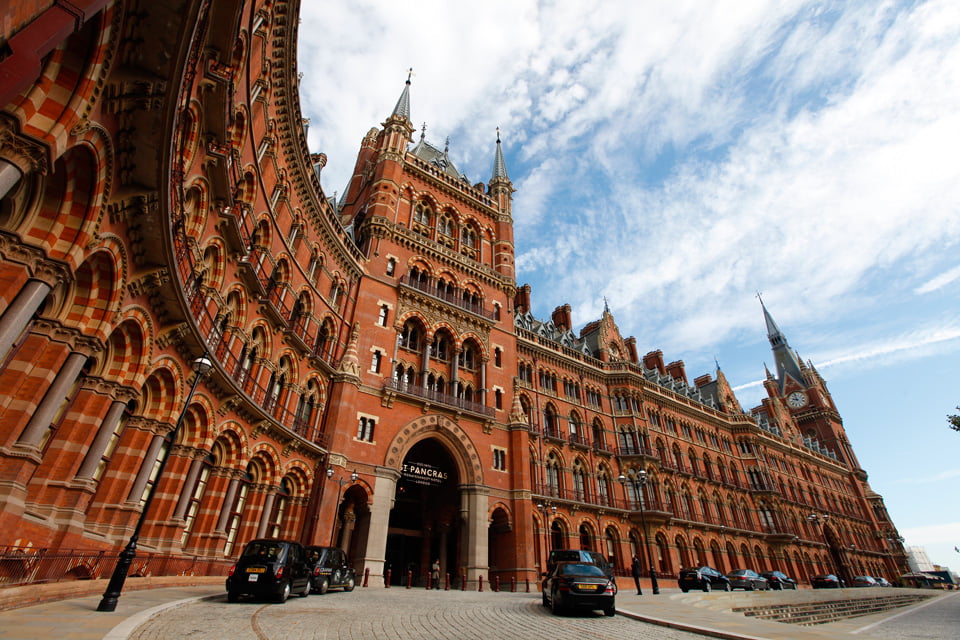 We have taken over the entire St. Pancras Renaissance Hotel for the 2019 event, with a host of networking events taking place in the venue. You will not be able to get into the hotel without a Content London delegate badge.
We have negotiated discounted hotel rates at the hotel, which will be taken up entirely by Content London delegates. Once you have booked your delegate ticket, your unique booking code will be shared with you to enable you to book your room.
TIER 2 tickets are about to run out.
To register now for the discounted rate of £799 CLICK HERE.
Once these tickets are gone TIER3 will be available priced £899.
The full price for a single Content London delegate pass is £1099.