Booming Indian drama in focus at Content London
As India opens up to the global drama business ZEE5 India, Applause Entertainment, Endemol Shine India, INVAR Studios, Library Pictures International, Greenacre Films, and The Story Ink discuss the new opportunities in the market at Content London.
As the demand for original and fresh stories continues to grow, global platforms and international broadcasters and producers are turning their sights to India. The International Drama Summit will showcase what India has to offer the global business in a series of focused sessions with leading platforms, creatives and producers revealing how to work in and with India, what's hot for 2020 and
the numerous opportunities for international collaboration and co-production.
TIER 3 tickets at £899 + VAT are now on sale
This is a £200 saving on the final ticket price of £1099.
To register your place at this price CLICK HERE.

The following speakers join the line up for our focus on India. Previously announced, Aparna Purohit, head of India originals, Amazon Prime Video India will take part in an Amazon Studios originals session.
Tarun Katial, CEO, ZEE5 India
Katial is responsible for steering ZEE5, India's fastest growing OTT platform, towards gaining industry leadership position. Considered one of the most successful executives in the Indian media industry, he has a robust body of experience across television, radio and digital. Prior to joining ZEE5, Katial was founder COO-CEO, BIG FM where he also set up Thwink BIG (content incubator) and TV channels - Magic and Ganga. Katial has an established record of accomplishment through successful shows, KBC, Who wants to be a Millionaire, Lets make a deal India, daily fiction content at STAR and Indian Idol, Fear Factor, Fame Academy and Ugly Betty at SET. Instrumental in revolutionizing the media and entertainment landscape in India, Katial is a TEDx speaker, part of industry forums such as Jury chair for the Ad club Abby and DMAI, committee member, FICCI and CII, Ex-Com at IAAA and VP at Association of Radio Operators for India (AROI). He has been voted as NewsCorp Achiever for Asia, included among the best in the 'India Today 30 on 30' list and was part of the team that won the first Media Gold at Cannes.
Sameer Nair, CEO, Applause Entertainment
An industry veteran, Nair's illustrious media career spans three decades with him holding key positions at leading media houses. Highlights in his career include the launch of KBC, the Indian adaptation of Who wants to be a Millionaire?, the Balaji soap operas and the launch of Star One. Leaving Star after a 12-year stint as programming head, COO and finally CEO, Nair setup NDTV Imagine Ltd, which he later sold to the Turner Group in 2011. Nair then joined Balaji Telefilms Ltd. as group CEO devising an expansion strategy for the company's foray into digital with ALT Balaji, an SVOD video streaming service launched in April 2016. In August 2017, Nair co-founded Applause Entertainment, a media, content and IP creation studio, promoted by Aditya Birla group chairman, Kumarmangalam Birla. With an innate ability to blend creativity with business smarts, Nair is building a new ecosystem for content creation and monetization bringing together talent, producers and platforms. Since inception, Applause has produced 20 premium drama series, including the Indian adaptations of The Night Of, Hostages and The Office, original series like City of Dreams, Rasbhari & Hasmukh, and inked streaming deals with Hotstar, Amazon and Netflix.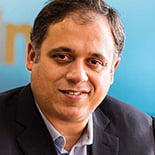 Abhishek Rege, CEO, Endemol Shine India
Rege was appointed CEO of Endemol Shine India in November 2017 and under his leadership the company has transformed itself from being just a non-scripted content company to a company serving content across screens, languages and genres in TV, films, and digital. Rege previously served as COO of Endemol Shine India's television business, business strategy and operations of film business in India. Prior to Endemol Shine, Rege was a director of business operations for Viacom 18 Media Pvt. Ltd, New Jersey, USA. In this role Rege directed all business operations for the Americas (United States, Canada, Caribbean, and South America). Under his direction there was a boost in revenues by 50% in less than one year, expanded market reach and footprint by initiating distribution in the Caribbean region and distribution in United States and Canada by negotiating deals with various platforms and operators. Rege started his career at Star India where he scheduled and acquired content for premium and exclusive channels for the Tata Sky DTH service in addition to handling key commercial and compliance roles for the STAR group of channels.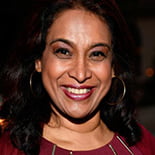 Elizabeth Koshy, CEO and founder, INVAR Studios
Koshy is a serial entrepreneur with a vast range of experience founding successful companies in the media entertainment space. She pioneered the creative outsourcing /co-production animation industry between Hollywood and India, and launched Cause Celebre, the first celebrity management and entertainment consultancy company in India. She was also involved in setting up Jadoo Works- CGI animation company/ Animation Dimensions, India's largest flash animation company. Koshy has produced animation projects such as Much Lucha (Warner Studios), Growing up Creepie (Discovery Kids), Higgley Town Heroes (Disney), Chloe's (Turner Network) and NFL Rush Zone. She was also the head of the media and entertainment vertical for iGate Technologies, which was acquired by Cap Gemini (French IT consulting company). Koshy is currently the founder and CEO of INVAR Studios, an original content creation company focusing on multi-platform distribution models, whose first project was the award-winning VR narrative film 'Rose Colored'. Currently under Koshy's leadership, two series for OTT platforms have been green-lit for development along with a slate of movie projects that are in pre-production.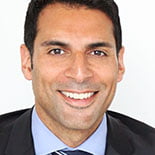 David M. Taghioff, head of Library Pictures International, CAA
Taghioff leads Library Pictures International (Library), a global local-language content financier. Library was launched in May 2019 to support industry-leading filmmakers across the globe by investing in local production slates. Taghioff operates from the company's Los Angeles headquarters. Taghioff was previously co-head of global client strategy at leading entertainment and sports agency Creative Artists Agency (CAA), where he worked across the agency identifying new business opportunities for the agency's clients, with an emphasis on the international marketplace. He advised corporate clients on their international initiatives, and he also worked with film and television clients on cross-border opportunities, brokering multiple film slate deals as well as packaging episodic content and film deals for Netflix and Amazon in India. Taghioff came to CAA in 2011 from Octagon, Inc., where he was chief operating officer of its entertainment division. Prior to this role, Taghioff served as the co-head of William Morris Agency's London office. Taghioff graduated with a Bachelor of Science from the University of Southern California. He received his Juris Doctorate from Santa Clara University and is a member of the California State Bar.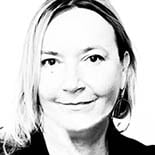 Amanda Jenks, Co-founder, Greenacre Films
Jenks is an award-winning film and television producer and the co-founder of Greenacre Films. She recently produced Been So Long (BFI/Film 4) starring Michaela Coel (Dark Earth Rising) and Arinze Kene (Misty). After showcasing at Cannes, a global deal was negotiated with Netflix which was the largest single acquisition of a UK film by the streaming giant at that time. It then premiered at The London Film Festival before launching on the platform in October 2018. New additions to the Greenacre slate include the best-selling novel The Space Between us by Thrity Umrigar and the sequel The Secrets Between Us both set in contemporary Mumbai. Amanda's recent television credits as a producer include The Girl (BBC/HBO) by Gwyneth Hughes, directed by Julian Jarrold, starring Toby Jones, Sienna Miller and Imelda Staunton: nominations included 3 Golden Globes, 9 Baftas and 6 primetime Emmys. Mysterious Creatures for ITV directed by David Evans winner of The Mental Health Media Award and An Englishman in New York directed by Richard Laxton, starring John Hurt, winner of the Teddy Award at Berlin and nominated for 3 BAFTA's. Amanda is also on the PACT Film Policy group and a full voting member of BAFTA.
Sidharth Jain, chief storyteller, The Story Ink
Jain founded India's first story company, The Story Ink in 2018 and in a span of 12 months, it has become India's No.1 book to screen company, with over 75 book to screen adaptation deals. He has worked as producer in Hollywood & Bollywood, and as a serial entrepreneur, he founded the world's first online auction portal for original Bollywood Memorabilia, BollywoodAuction.com in 2001 (subsequently acquired by Baazee.com which is now Ebay India), he produced India's first 5-country coproduction international film - Marigold in 2005, founded India's first script development company - IRock Films in 2008, produced India's first found footage horror film, Ragini MMS, shot on Digital in 2010 and after a quick stint at India's No.1 OTT platform - Hotstar.com, 2015-17, he is currently running - The Story Ink & producing a slate of projects.
More speakers to be announced in this strand.
They join other confirmed speakers:
Kevin Reilly

Chief content officer, HBO Max and president

TBS, TNT and truTV

Sandra Dewey 

President, business operations and productions

HBO Max

Georgia Brown

Director of European Prime original series

Amazon Studios

Sarah Barnett

President

AMC Networks Entertainment Group and AMC Studios

Karen Bailey

Senior vice president, original programming

Starz

Nina Lederman

Executive vice president, global scripted development

Sony Pictures Television

Scott Herbst

Head of scripted development

Lionsgate Television Group

Jill Offman

EVP, Comedy Central and Paramount Network International, and managing director

Viacom International Studios UK

Superna Kalle

Executive vice president, international digital networks

Starz

Reemah Sakaan

Group launch director

BritBox UK and Senior vice president, creative and editorial, BritBox US

Estela Renner

Director, writer and co-founder

Maria Farinha Filmes

Guadalupe Marengo

Head of global human rights defenders programme

Amnesty International

Niamh Brannigan

Head of communications for environmental governance

UN Environment

Marvin Kren

Director, writer and executive producer

Freud

Moritz Polter

Executive producer, international TV series

Bavaria Fiction

Rebecca Gibney

Lead actress and executive producer

Halifax Retribution

Andy Ryan

co-head of drama

Nine Network Australia

Mikael Borglund

Executive producer, Halifax and CEO & MD

Beyond International Ltd

Cheryl Lynch

EVP international production, business affairs and scripted formats

Sony Pictures Television

Ran Tellem

Head of international content development

The Mediapro Studio

Marko Röhr

Producer and CEO

MRP Matila Röhr Productions

Ed Guiney

Company director and executive producer

Element Pictures

Alon Aranya

Producer and writer

Paper Plane Productions

Miguel Salvat

Commissioning editor of original programming, Spain

HBO Europe.

Claire Mundell

Managing director and creative director

Synchronicity Films Ltd

Gave Lindo

Executive director of OTT programming

Canadian Broadcasting Corporation

Jon Kramer

CEO

AfterShock Comics and Rive Gauche Television

Roye Okupe

Writer, director and founder

YouNeek Studios

Kilian Kerwin

Head of production (South Asia & Latin America)

SK Global Entertainment

Simon Allen

Lead writer and executive producer, The Watch

Lucas Ochoa

Chief creative officer of scripted film and television

Pulse Films

Lou Stein

Artistic director

Chickenshed Theatre

Charles Ohayon

International distribution and executive producer

Productions casablanca

Jeff Norton

Executive producer and founder

Awesome Media & Entertainment

Sara Curran

Founder and CEO

Tricycle Talent and Tricycle Media.

Carolyn Bernstein

EVP, global scripted content and documentary films

National Geographic

Michele Zatta

Commissioning editor, international coproductions

Rai Fiction, Italy
The multi-award winning Content London is made up of four standalone events: The International Drama Summit, The Unscripted Entertainment Forum, Kids Content Futures and Screenomi.
The International Drama Summit takes place on December 3/4/5, with Unscripted, Kids and Screenomi taking place on December 6.
The Drama Series Pitch at Content London is open for entries. For further information and how to apply
CLICK HERE
.
Stay at the Official Content London Hotel with discounted rates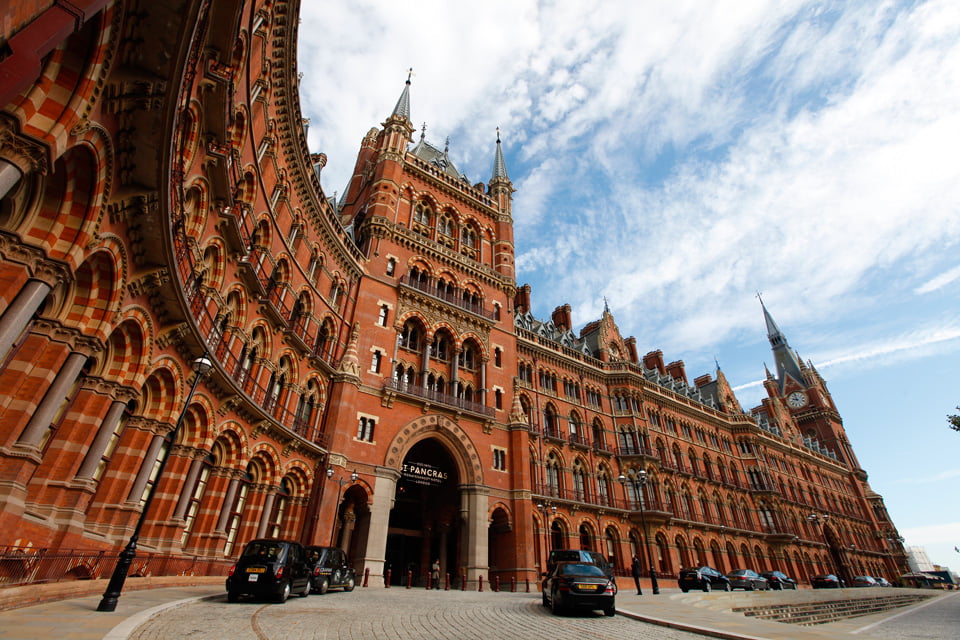 We have taken over the entire St. Pancras Renaissance Hotel for the 2019 event, with a host of networking events taking place in the venue. You will not be able to get into the hotel without a Content London delegate badge.
We have negotiated discounted hotel rates at the hotel, which will be taken up entirely by Content London delegates. Once you have booked your delegate ticket, your unique booking code will be shared with you to enable you to book your room.
TIER 3 tickets at £899 + VAT are now on sale
This is a £200 saving on the final ticket price of £1099.
To register your place at this price CLICK HERE.