C21Media.net was the first digital platform in the sector (launched in 2000) and has spent the past two decades building a global audience up to 200,000 uniques per month.
Visit C21Media.net by CLICKING HERE.
The website carries more exclusive news and in-depth features than all the other TV trades combined, in any one week publishing hundreds of exclusive stories specifically about the creation, production, distribution and playout of television programming.
Our news is unrivalled and our longform analysis is contained within a series of departments which put the global content business in perspective.
With the most experienced editorial team in the business C21Media.net publishes written, audio and video content, alongside the world's most significant digital screenings marketplace.
C21MEDIA.NET
DIGITAL_FIRST OPPORTUNITIES
• Video spots in the C21 Homepage Carousel
• Top 'letterbox' banners
• Side 'hotspot' banners
• 'Storyboard' banners in each news story
• 'Big box' banners
• Homepage text advertising
Harness the power of the world's most powerful content business community
Click here to email [email protected] for prices.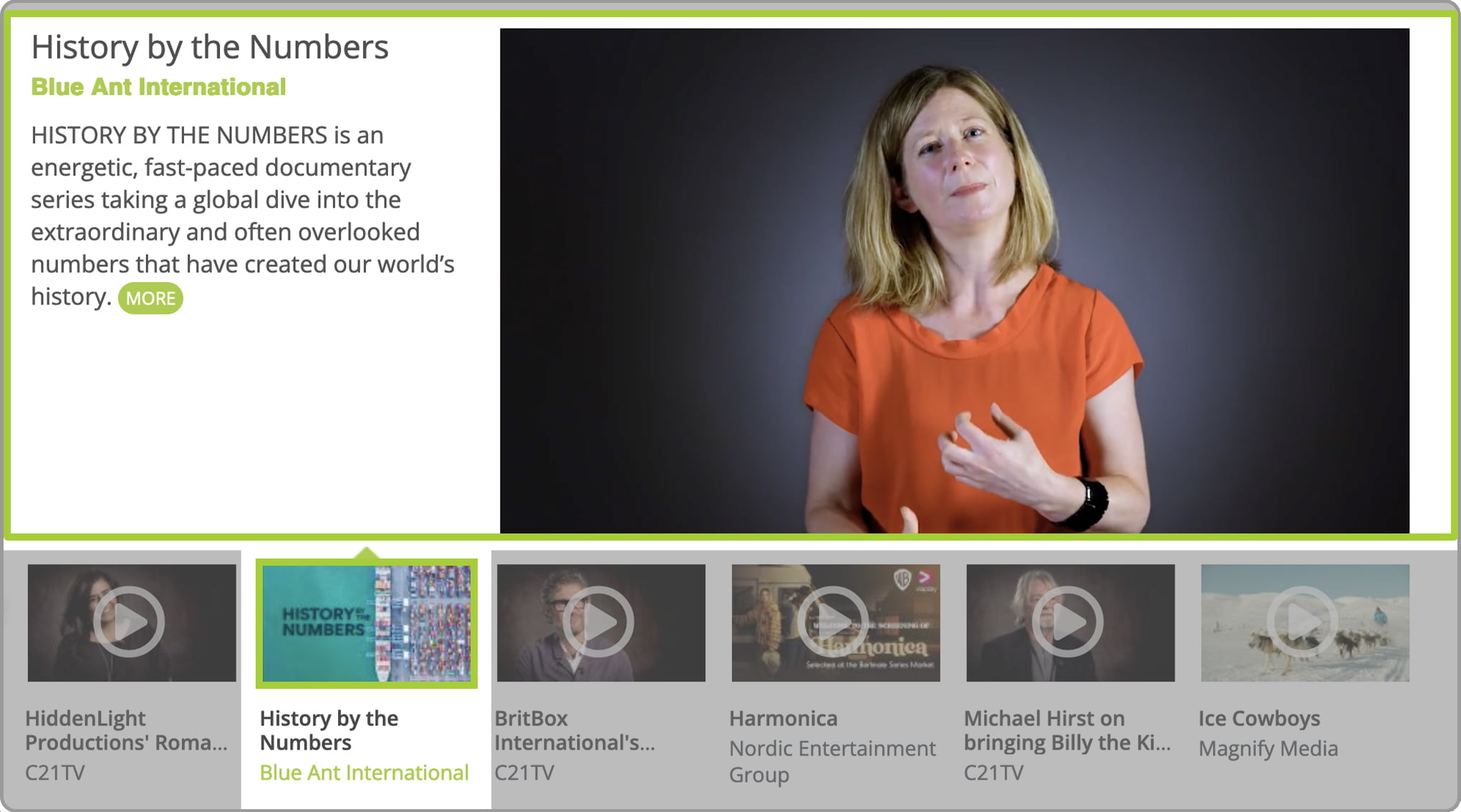 Video spots in the C21 Homepage Carousel
A trailer/promo video in the player at the top of C21Media.net's homepage, includes up to 30 words of descriptive copy. Upgrade to a C21 Digital Screenings Suite for even more exposure!
Mechanical specs
Video spec: output 640×347 pixels minimum in mp4, H.264, up to 3mins
Image spec: A static JPEG at 1280 pixels wide by 720 pixels high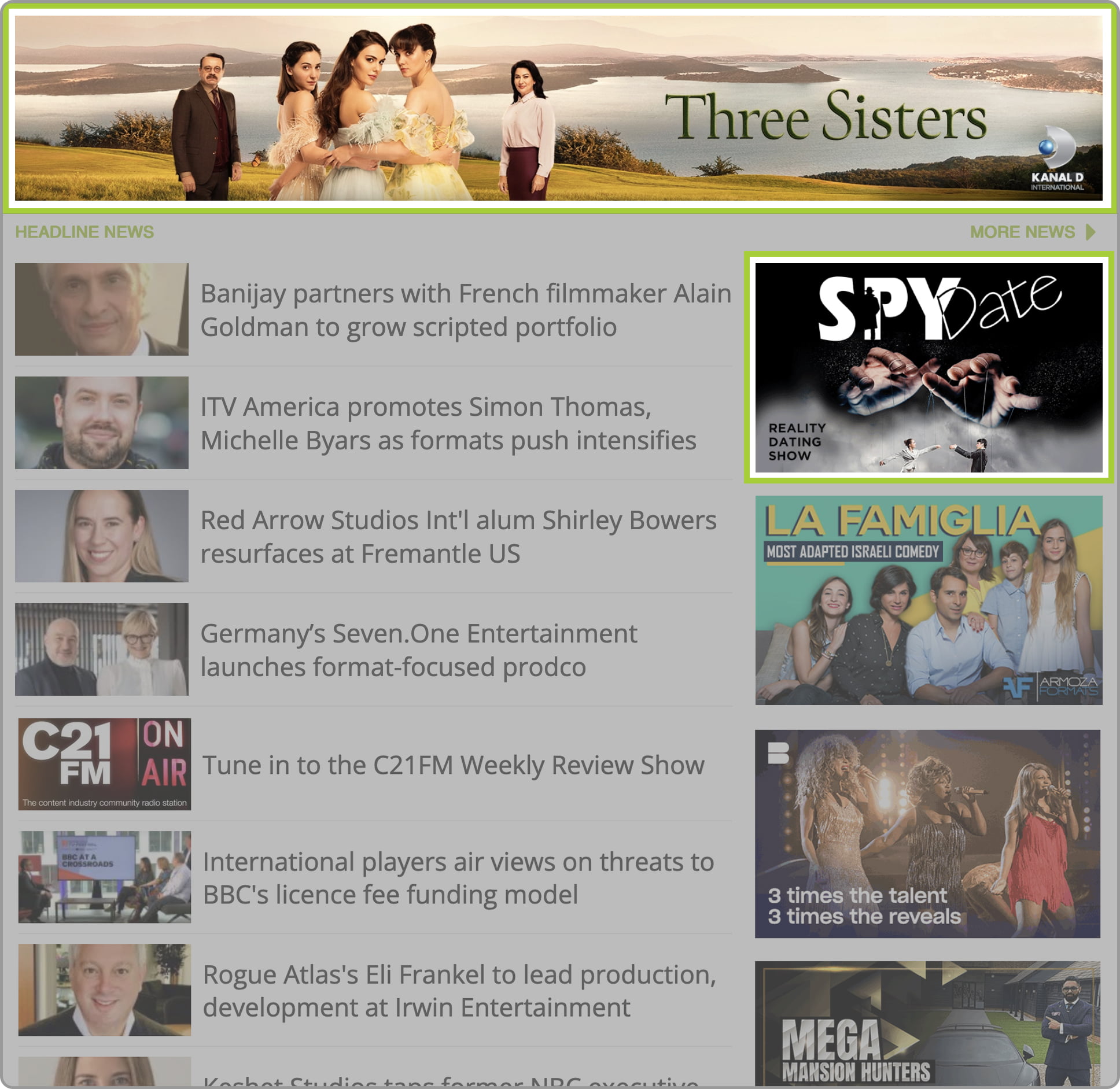 Letterbox and hotspot homepage banners
Banners available in varying sizes flanking the headline news on C21Media.net's homepage.
Mechanical specs
Top 'letterbox' banner: A static jpeg at 1700 pixels wide by 289 pixels high, Maximum file size 80KB
Side 'hotspot': An ambient gif at 550 pixels wide by
332 pixels high, Maximum file size 100KB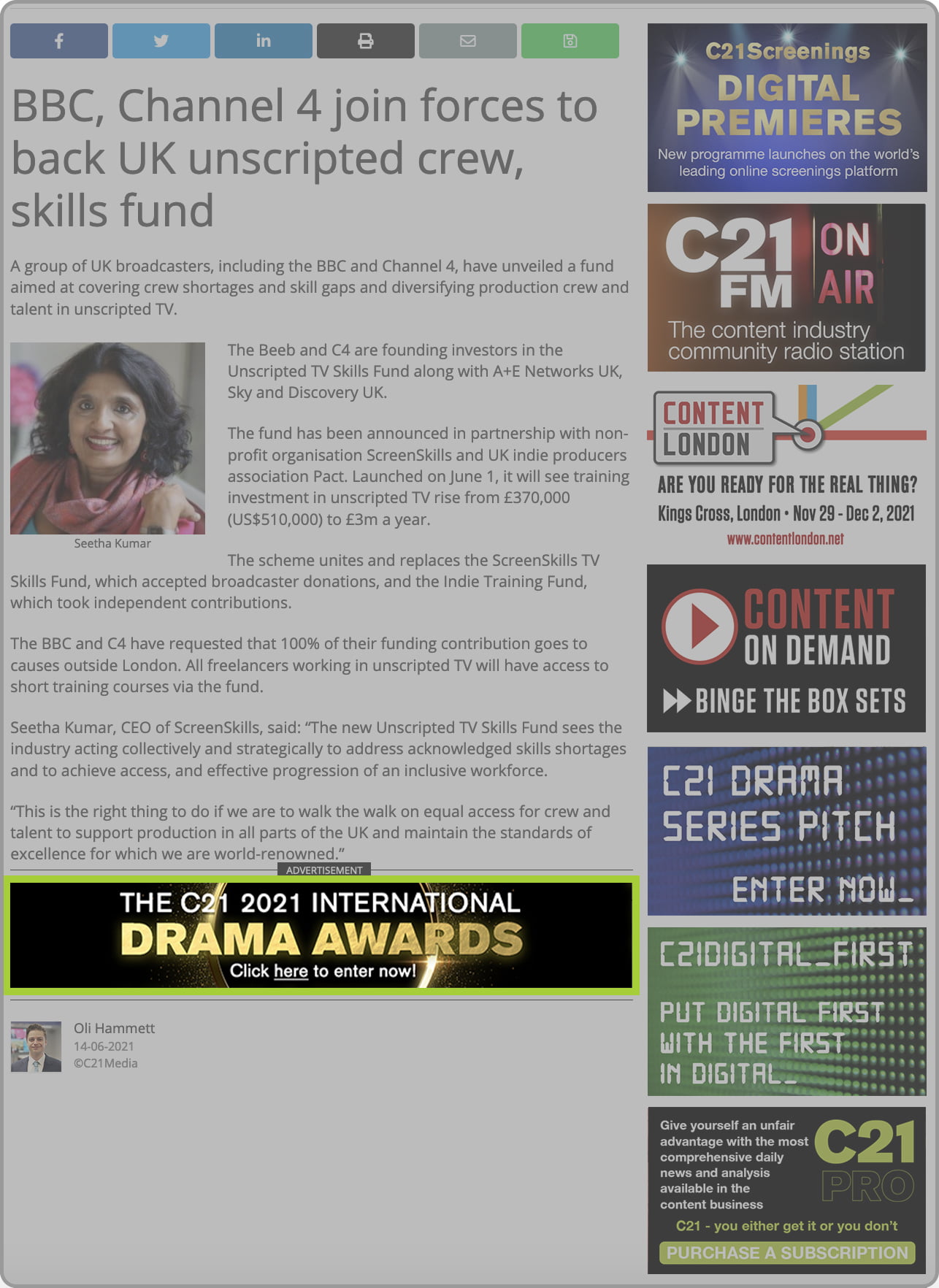 Storyboard banners
Banners available at the bottom of the headline news on C21Media.net.
Mechanical specs
Storyboard banner: A static JPEG at 600 pixels wide by 102 pixels high, Maximum file size 50KB
Big Box banner
Large banner on C21Media.net homepage. 1 only available.
Mechanical specs
A static jpeg at 300 pixels wide by 345 pixels high
Maximum file size 100KB