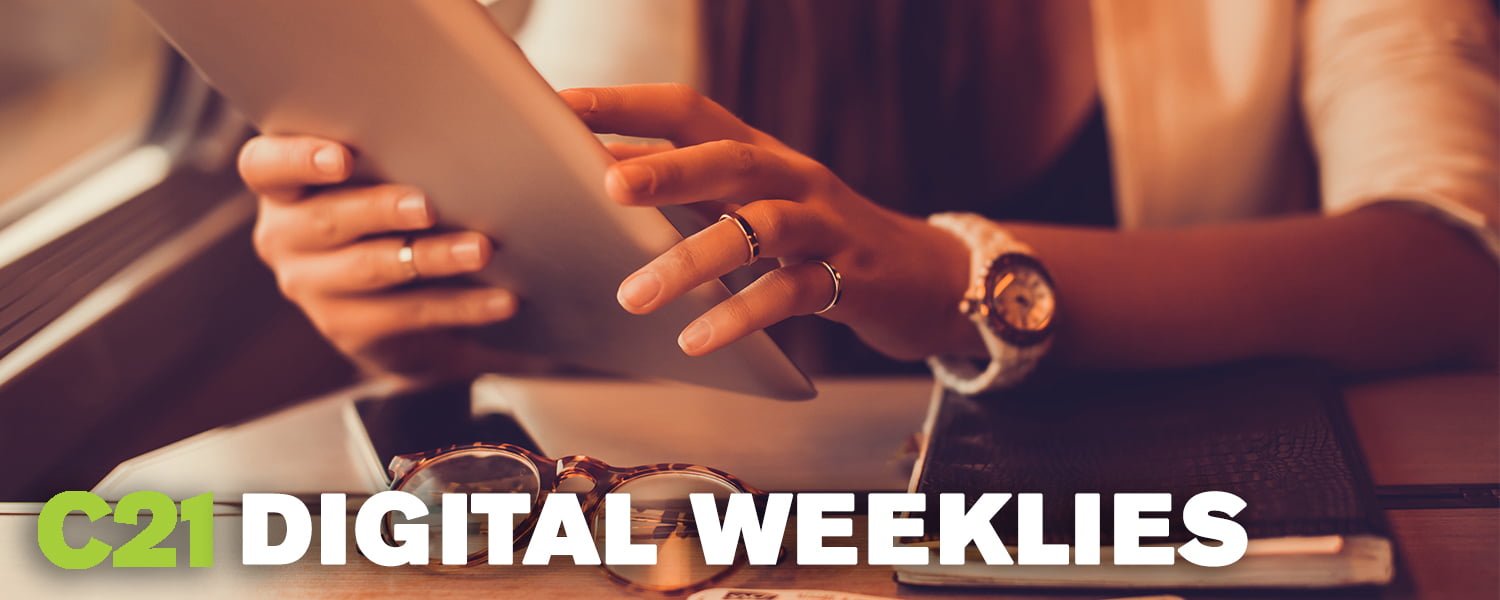 C21 publishes a set of genre-specific weeklies, each mailed to their constituent communities worldwide.
They include:
• The C21Formats Lab Weekly (Monday)
• C21Kids Weekly (Tuesday)
• C21 Drama Weekly (Wednesday)
• The C21 Factual Weekly (Friday)
Subscribe to the C21 Weeklies by CLICKING HERE.
C21 DIGITAL WEEKLIES
C21DIGITAL_FIRST OPPORTUNITIES
There are a variety of banner spots available on each of these weeklies, by the week, by the month or by the year.
Please contact [email protected] for rates and information.
Top banners
Banners available at the top of the newsletter above the news stories.
Mechanical specs
Top banner: A static jpeg at 600 pixels wide by 102 pixels high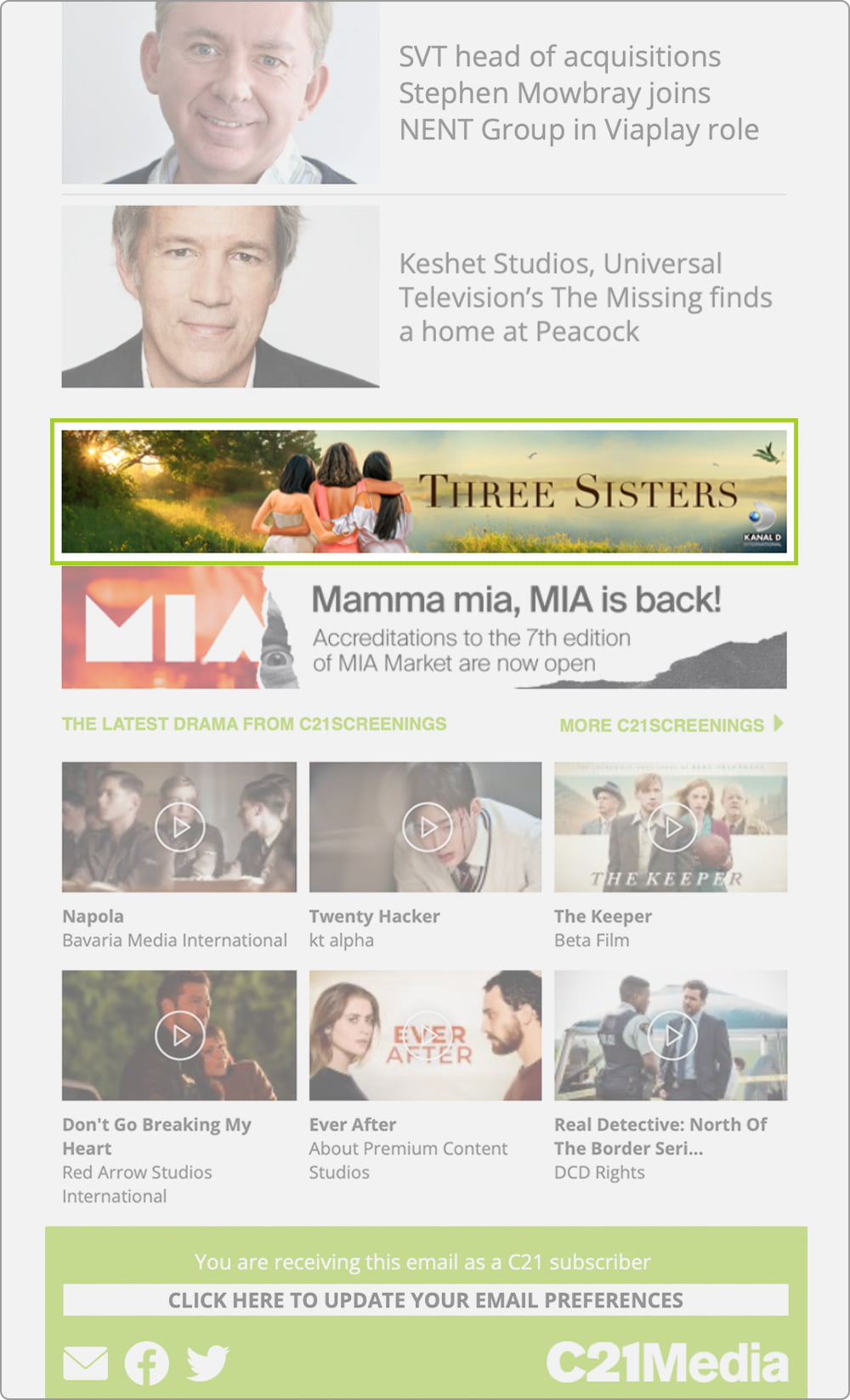 Middle banners
Middle banners underneath the news headlines.
Mechanical specs
Middle banner: A static jpeg at 600 pixels wide by 102 pixels high